9+ Best Social Media Branding Strategy! Keys, Channels, Examples
Social media isn't all about getting in touch with your high school peers. It's gone a long way past that point. Today, social media is a gold mine for advertisers, but only if they can only get their social media branding and marketing strategies correctly. However, with Instagram and
Facebook is continuously altering its algorithms; it can be hard to find out what's best for your brand. Many digital marketers are trying every known trick in the book, from the point of view of engagement, sharing excellent content regularly and at the best times of the day. Despite doing so, it's not unusual to see them struggling to figure out how to compete with their rivals.
So, what are all the brands that are successful with social media doing differently, exactly? If you scan through the most popular social media branding campaigns, you will find that they all have one thing in common. They're all spending their time and resources to develop smart tactics to grab more eyeballs. They are consistent, frequent, and regularly engaged in all their posts with their followers. This is just one piece of the puzzle. We also have several more pieces to share, so start taking notes.
In this article, I will share with you everything you need to know about social media branding and what strategies you can use to be successful in this advertising landscape. Let's jump right into the details!
What is social media branding?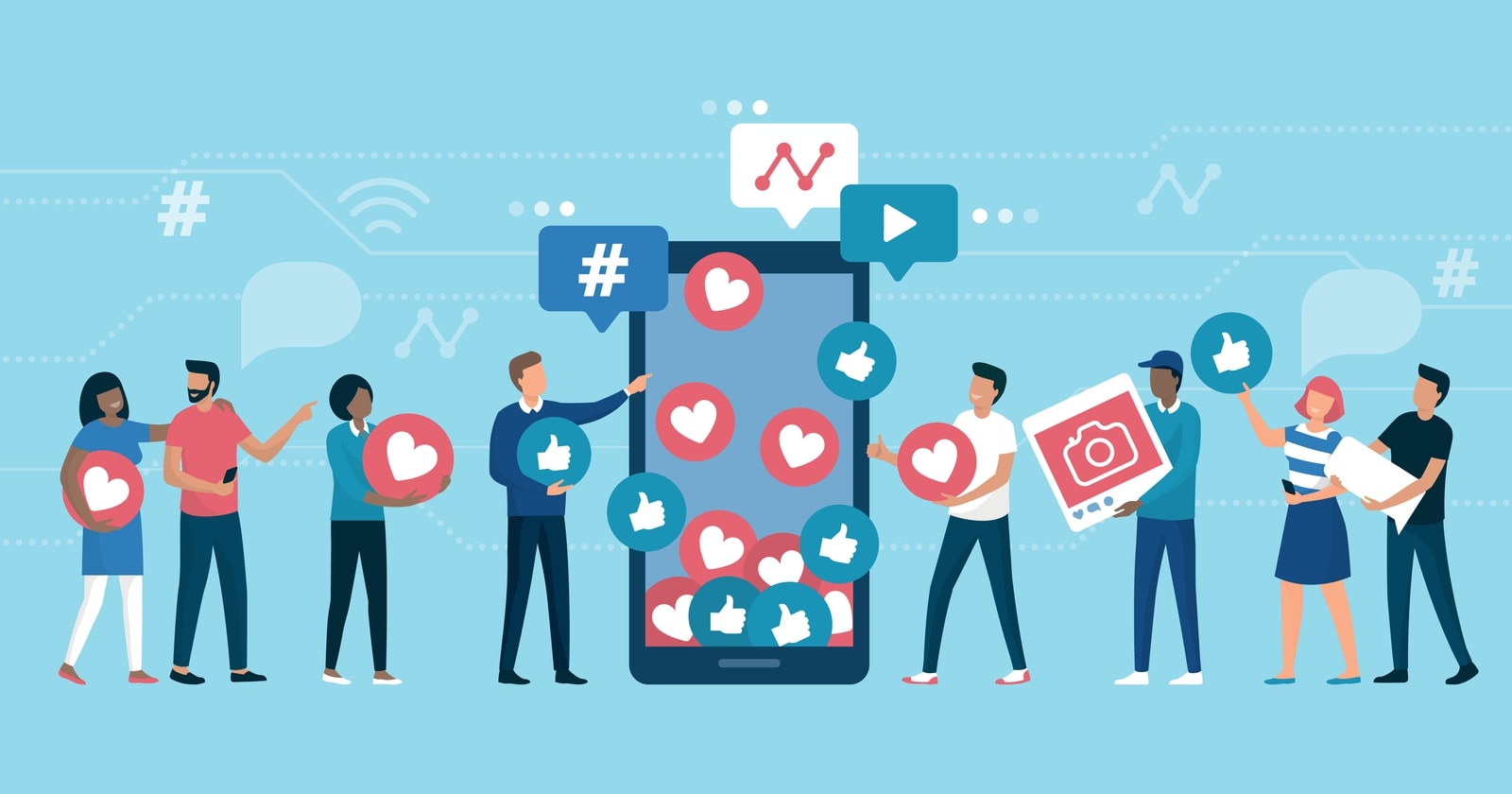 Social Media Branding is the practice of building and managing your company's image, identity, and market position across digital networks, as perceived by your target market. There are some characteristics that are commonly associated with social media branding.
Maintaining a consistent brand identity via social media.
Integrated with other digital and non-digital branding strategies to increase offline interaction.
Includes targeting through platforms (B2B branding on LinkedIn etc.)
Monitored and improved carefully and regularly.
Used to assist crisis management strategies or to relieve the impact of PR missteps.
Used for targeting both mass and niche audiences
Key Elements of A Social Media Branding Strategy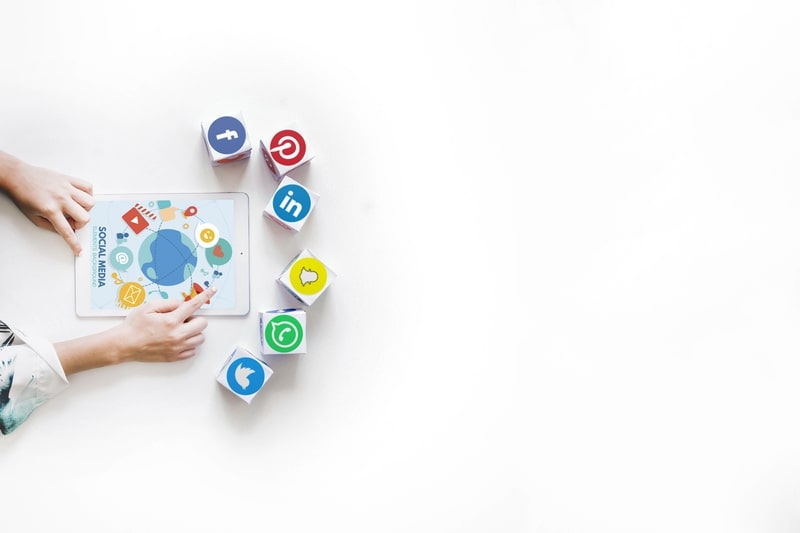 You need to be consistent about these fundamentals in order to create a brand on social media effectively. They are vital to set the right branding goals, build a loyal audience, select the channels that best suit your company, and more.
Brand Positioning
Building a brand requires you to send a clear message through every channel, and you can't do that without first getting a brand position. Building your brand positioning is the foundation, and you need to decide the core values of your brand, its personality, its visual assets, its objectives, and find its own uniqueness so that you can deliver a clear message. In short, first, learn how to build your brand identity so that you can start on the right foot.
Audience
Identifying your target audience is a must for any marketing campaign. So do your homework and study the people who purchase your goods the most and who will actually keep buying from you for the long term.
Ask yourself, what are their demographics? Their psychographics? What are their aspirations, their pains, and their desires? These are the questions you need to address first in order to build a customer persona and target them with your branding effectively.
Objective
Create concrete objectives, both for the overall social media presence and for particular campaigns. Unlike blogging or advertising, or email marketing, social media is now less likely to drive organic traffic to your site because of those platforms' changed algorithms.
Instead, a common use for social media these days is to raise brand awareness and create loyalty. This means that instead of concentrating on the number of followers, shares, and organic visits, you need to take care of the relationship you are creating with your audience.
Read more: What is Relationship Marketing? Types, Benefits, Examples
That's the hardest part, and that's exactly what this article will help you do, as you will be able to boost your brand visibility on social media, establish your authority, and create a loyal customer base. But before we get into that, let's have a look at the most important channels for social media branding.
Social media branding channels
Now that you have set a simple and realistic target and have a firm understanding of your ideal buyer, it's finally time to weigh your choices. Let's take a look at some of the options and how these channels can be ideally tailored to certain businesses and business goals. Below are the top 5 most prominent social media channels in the United States and insights into each of them to consider when building your omnichannel social media branding.
Facebook
Can target customers based on their interests very precisely.
Remains the most popular social media website with more than twice as many active users as its competitors
83% female and 75% male of online users
Over 50 million companies use Facebook Business Page
77% of B2C businesses have captured leads via Facebook
Most used across all age demographics with 64% of Americans using the social site
Is best for: both B2C and B2B to build and maintain brand awareness.
Read more:
Twitter
88% of companies with more than 100 employees use Twitter for marketing purposes.
Customer service interaction via Twitter has increased by 250% in the last two years.
Getting news is the reason 86% of people use Twitter.
Is best for both B2B and B2C for interacting with customers and nurture relationships.
Linkedin
40% of B2B professionals say that LinkedIn is a critical part of their research regarding new technologies or services to purchase.
65% of B2B companies say they have acquired a customer via LinkedIn
94% B2B companies use LinkedIn in their content marketing strategy
Is best for B2B to establish thought-leadership and long-form content to generate leads and build professional relationships
Read more: How to use LinkedIn for B2B marketing?
Pinterest
93% of Pinterest users have used the platform to plan or make purchases
Pinterest drives 5% of all retail online referral traffic.
Pinterest is five times more effective at driving in-store sales than any other social platform.
87% of Pinterest users say they have made a purchase decision because of Pinterest
Is best for B2C to increase sales and drive inbound traffic via social discovery and shared content.
Read more: How to Sell on Pinterest? The Guide to Boosting your Revenue.
Instagram
53% of Instagram users follow brands
90% of Instagram users are under 35
Beats all other social media channels in per-follower interaction and engagement rate.
Is best for B2C to build a brand and establish a brand image via visual and engaging content
Read more: How To Use Instagram For Business?
Top Social Media Branding Strategies
Choose the Right Social Channel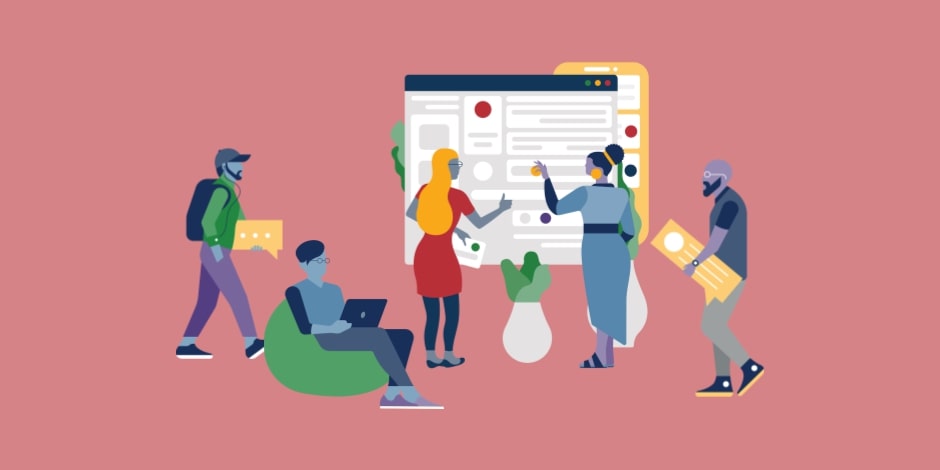 You may have probably heard that your brand has to be present all over the place, on any platform you can think of. It's not actually true for social media branding. You don't need to spend large amounts of time and money on any social channel that exists.
Instead, find the best platforms that are suitable for your target market. For instance, if you're a B2B brand, LinkedIn is a great social media platform where you can find business owners and executives. Conversely, if your brand just sells coffee, then visual networks like Instagram or Pinterest will be the way to go.
You won't need to be present on every social channel, but you need to be present on every social platform that is relevant to your target customer. You need to understand the difference between each platform for this. The demographics of their users, their formats, their limitations, their range, etc. This little cheat sheet from Socialbakers is a good place to start with: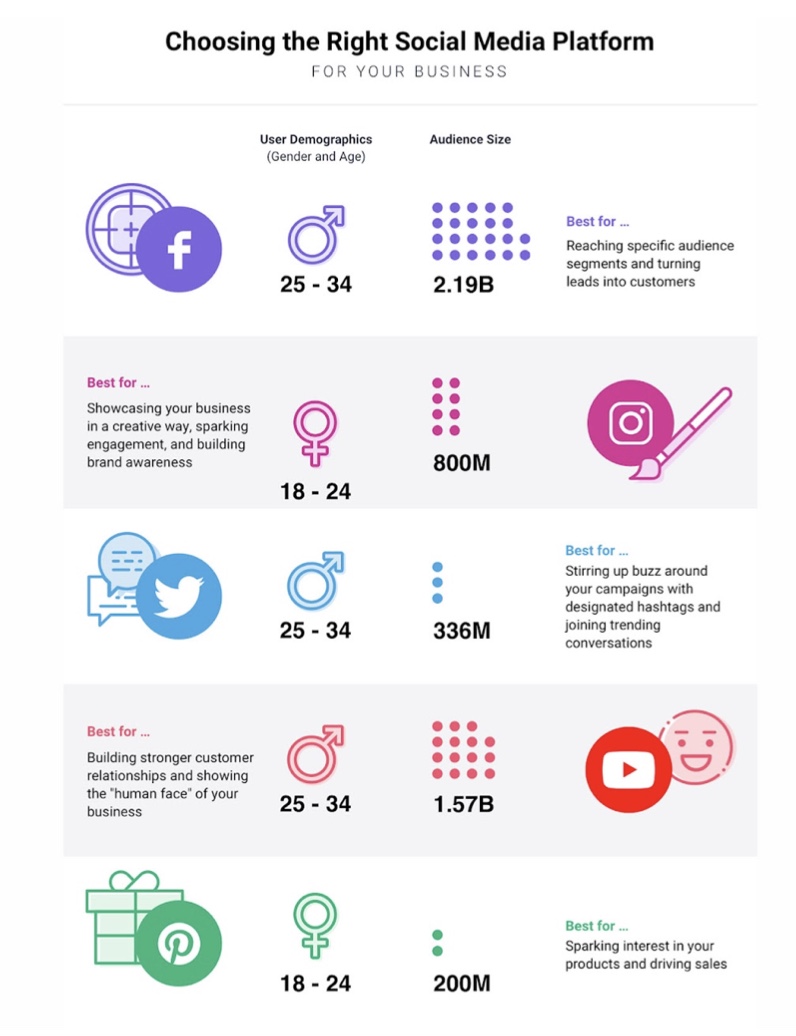 The key is to select the platforms where your target customers are hanging out – maybe that means getting familiar with the teenage platform TikTok – and create content accordingly.
Be Active and Consistent
The lack of consistency kills brands. Publishing new content on a regular basis is a must to keep the momentum going without losing progress. Remember that social media is a fast-moving environment, and you need to be active there to see.
The easiest way to handle this is to stop improvising right now and start planning your life with a content calendar. With a content calendar, you can plan and produce content in batches. This way, you don't have to spend your time logging in every day, because you're going to save the trouble of not knowing what to write at that moment, and you're going to lose the day.
Read more:
But every social channel is different, isn't it? So How do you plan the material properly? Well, to support you further, here's a chart with the minimum frequency that you need to post on any social network to be considered "active."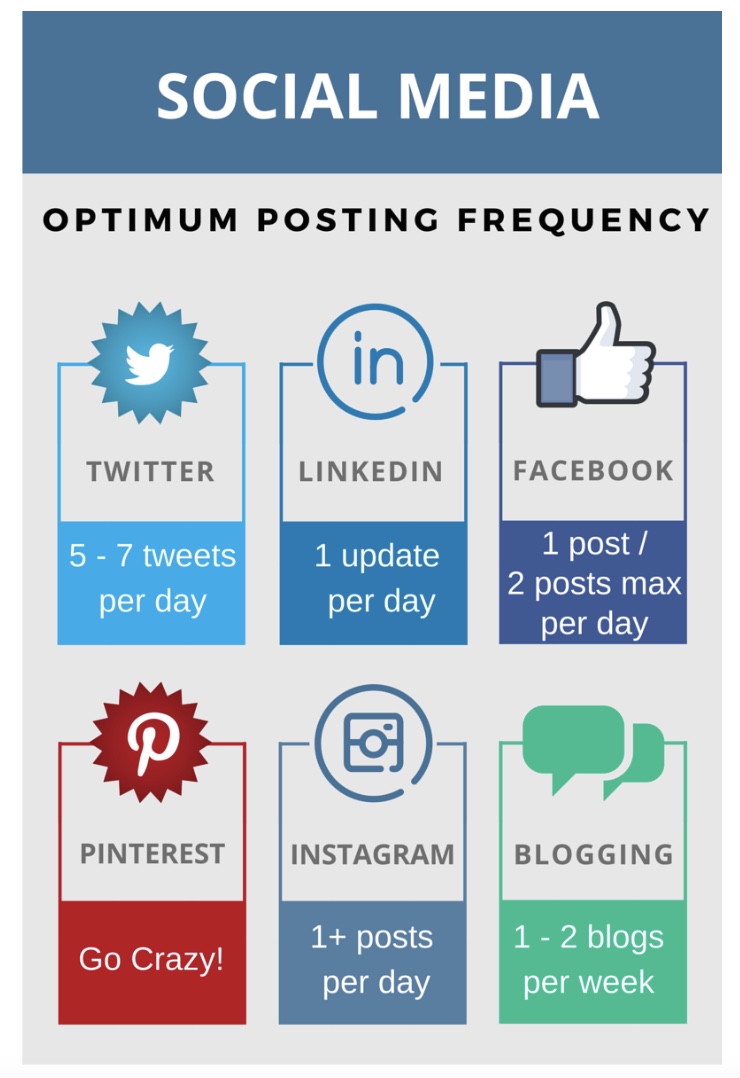 You can safely post more frequently than that (especially on Twitter and Pinterest), but you still need to be mindful that you will not become a spambot, or that your brand will have the opposite effects.
Be Genuine
Whatever voice you try to build on social media, make sure it's true to your brand and identity. Social media trends and memes can shift faster than you blink, and their meaning can also be tricky. So, trying too hard to imitate them might make it backfire.
In the end, customers want to partner with and make purchases from brands that they know they can trust. If you're genuine, your customers will appreciate that. There are many styles that you can choose for your brand. You can opt for an intellectual and elegant voice on social media, such as Alexander McQueen's Instagram: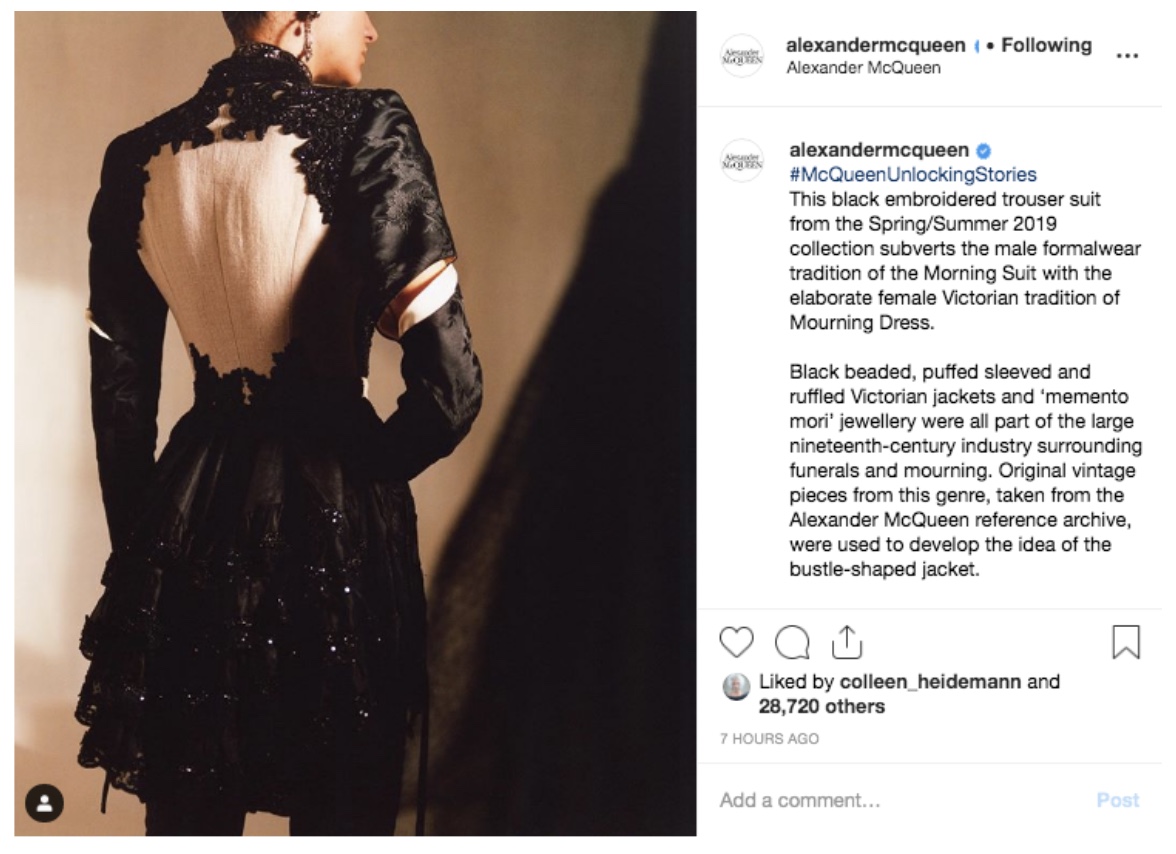 Or you can be like Coca-Cola, who always keeps their digital branding optimistic and visually appealing, as to how it is expressed on their colorful and positive <a href="https://www.instagram.com/cocacola/" target="_blank"Instagram feed:</a>
Whatever voice you use, you need to make sense of your company and brand and remain consistent. No matter where your brand appears online, your content should still represent its values.
Re-share your posts
Forget about sharing a blog post on your social profiles just once. If you want more engagement with your blog posts, you need to share them several times on all your social media. Does it worry you that you would bore your audience? Maybe, so you're going to need to be a little creative about the way you share the same blog post more than once. Tweak the captions the second time the next time, for example.
You can try adding numbers to the caption or go for an intriguing quote. If there's a trend in the news or social media, see if you can apply your caption to it. Obviously, this needs to look normal, so make sure you do this only when you share blog posts that are important to the trending problem.
By doing this, you're going to be able to better grab the attention of your viewers. Your audience could have scrolled past your post the first time they've seen it. But the interesting hook you added the second time could make them notice and interact with it. This means that you can gain more commitment by resharing the same material. AdEspresso has gained a lot from this social media branding strategy. They shared the same article with their audience, but with a different title. Here's the first one.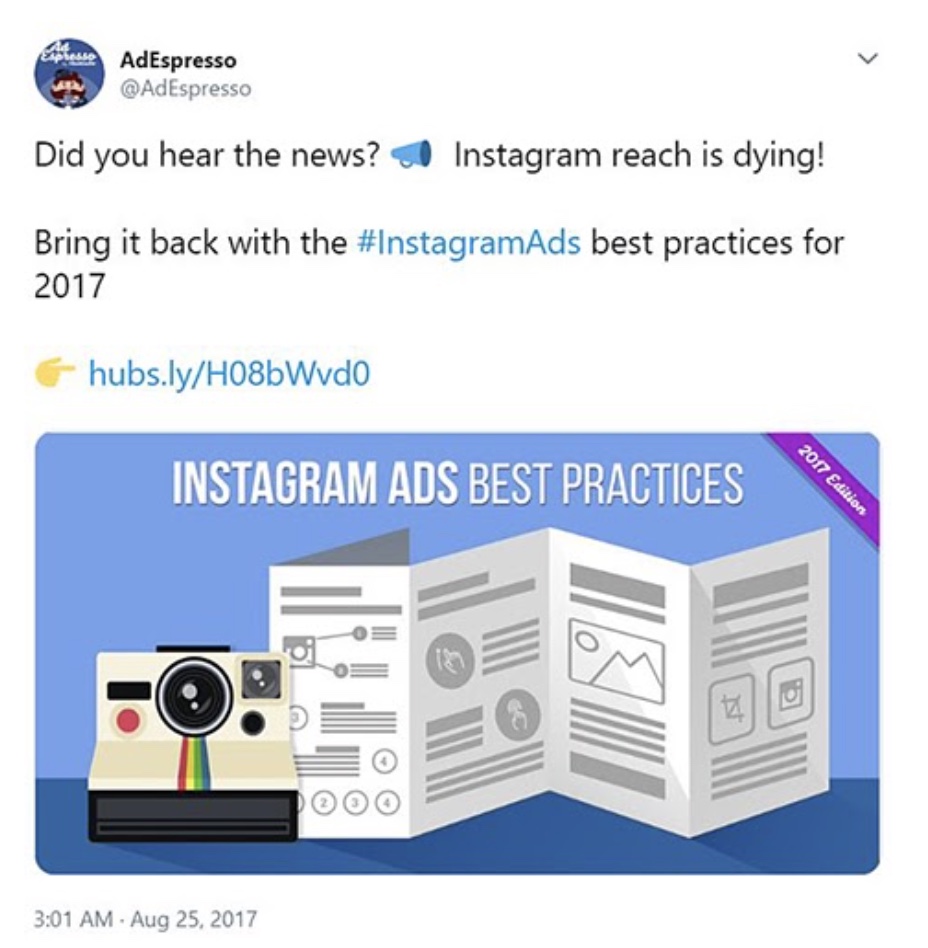 Later, they shared that same article again but with a different caption and gained more engagement with it.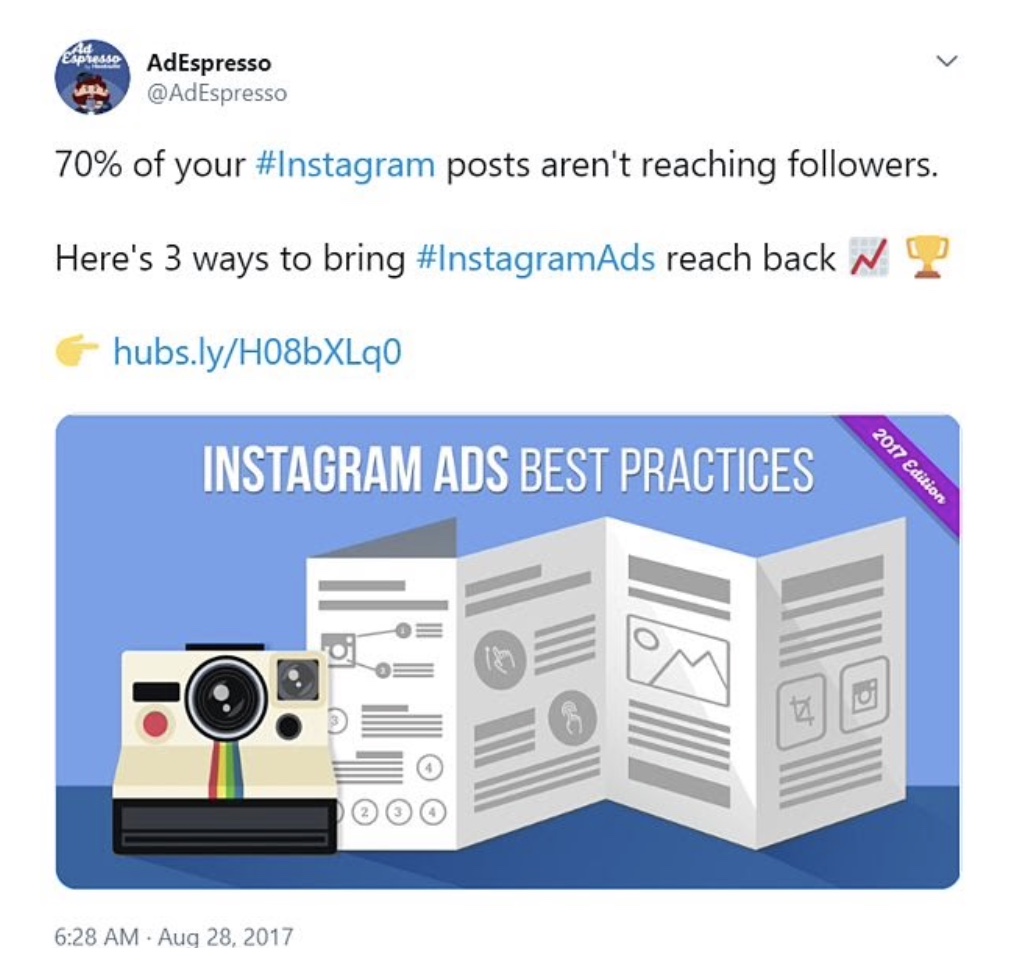 Leverage User-generated content
Content is not a one-way path. You post your content, and your audience absorbs it, right? This is how social media branding used to work. But things are changing, however. User-generated content is the way forward.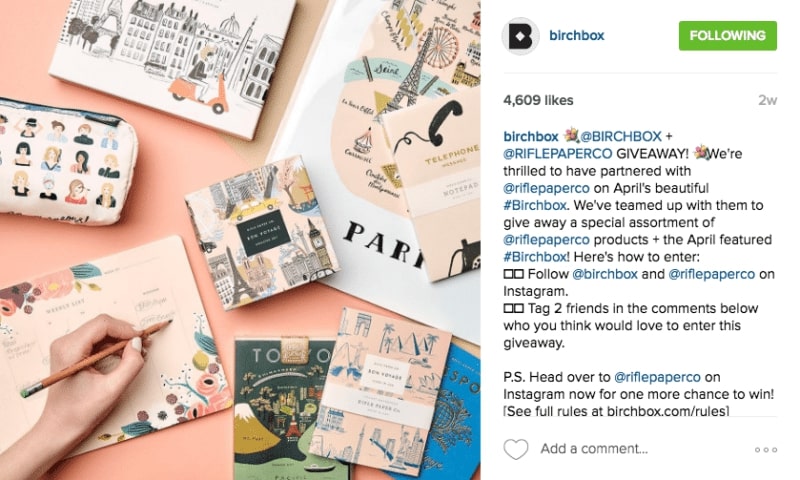 So ask your audience to share more images or videos and tag your brand with them. You can also create a personalized hashtag for your brand and ask users to share their messages with it. This way, you will ensure that more content is pumped out without actively investing your money in it. You will also be able to create a community of users who are truly interested in your brand.
Your customers will also take on the role of a marketer for you in this process. You can simply curate or display the best user-generated content on your social media accounts and let them shine in the spotlight. Your chances of having a voluntary shoutout on social media are also increasing. It will help you reach out to more people and make sure your audience feels more involved.
Use The Right Hashtags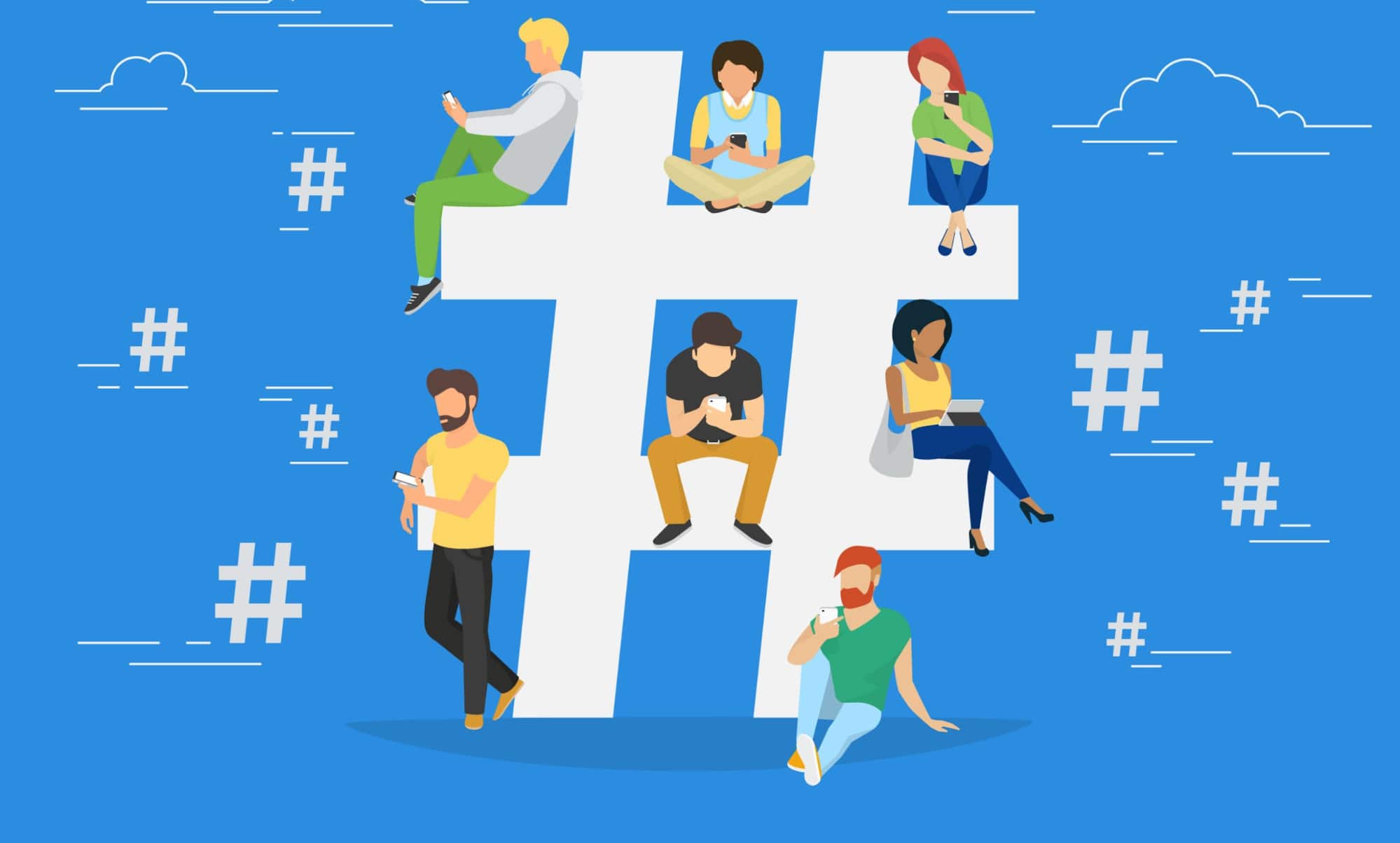 Your content might be great, but what if it doesn't reach the right audience? That's exactly where you could be losing out to your competition. To reach the right audience, you'll need to use hashtags as a vital part of your social media branding strategies. Hashtags are a great way to increase your exposure if you use them efficiently. Hashtags help you discover your content in a quest so that you can attract more of your target audience.
You need to study your hashtags well to use the right ones. Instead of filling your posts with loads of hashtags, just use the right ones. Use the hashtags that your target audience is likely to look for.
Also, keep the search volumes tab for such hashtags. If they run into millions, that means an incredibly high level of competition that will not help you. After a few updates, see which hashtags make your brand more visible and more committed. Use them more frequently, but avoid going crazy with them.
Work with Influencers
Big brands and established bloggers have a huge loyal fan base. Don't you wish your posts could have the same kind of interaction they do? It's possible if you're working with influencers as part of your social media branding strategy.
But you need to find the right influencers – those who have a pretty solid interaction rate and whose niches are in alignment with your brand. Create an outreach campaign to communicate to them and familiarize them with your brand. Grin will help you identify and link to the right influencers for your campaigns.
Read more:
Ask your influencers to post authentic feedback on your goods. You may also post any promo codes or discount coupons with your followers. You may also invite them to hold competitions or giveaways.
Clothing retailer, Revolve, has been actively using influencer marketing for their social media branding. In the past, they worked with beauty bloggers such as Fleur de Force and In the Frow to reach a broader audience. They were seen wearing Revolve clothing and detailing the salient features in their social media pages.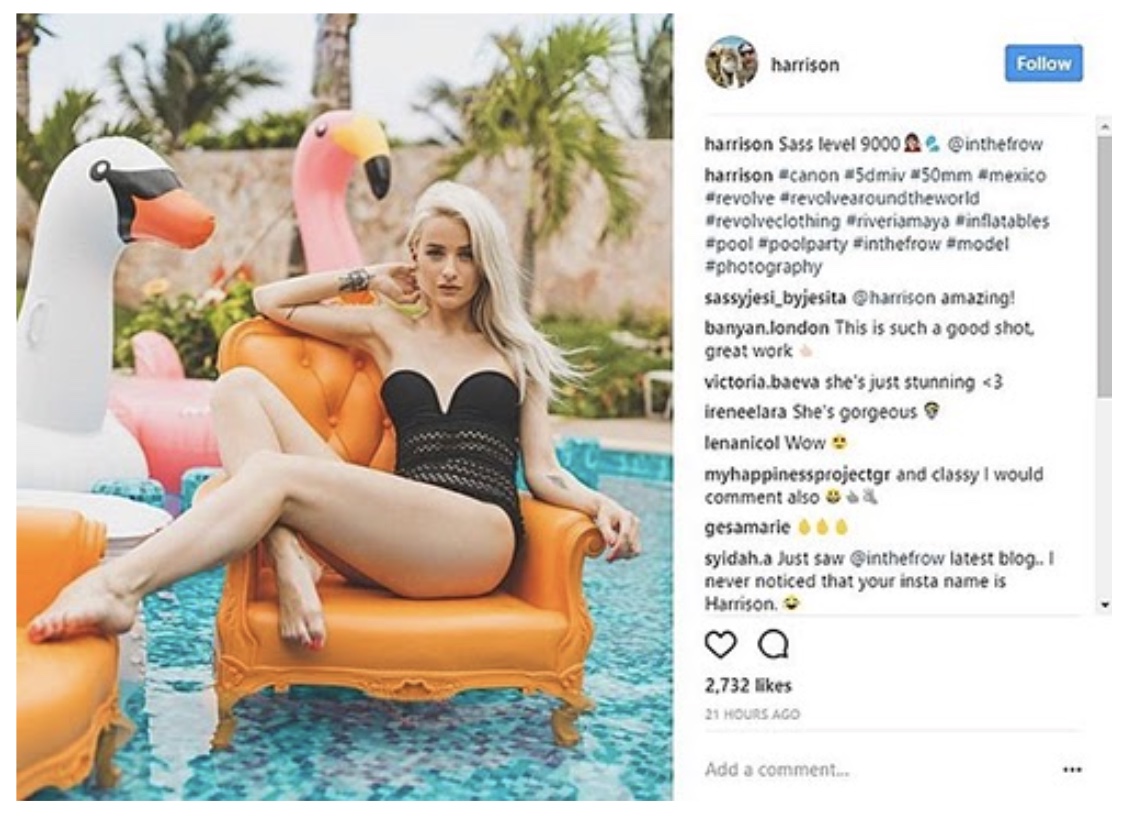 Support a Social Cause
Show your customers that your brand cares about a social cause, which is synchronized with your brand's ideals. By resonating with your voice, you are likely to attract more people who hold similar values.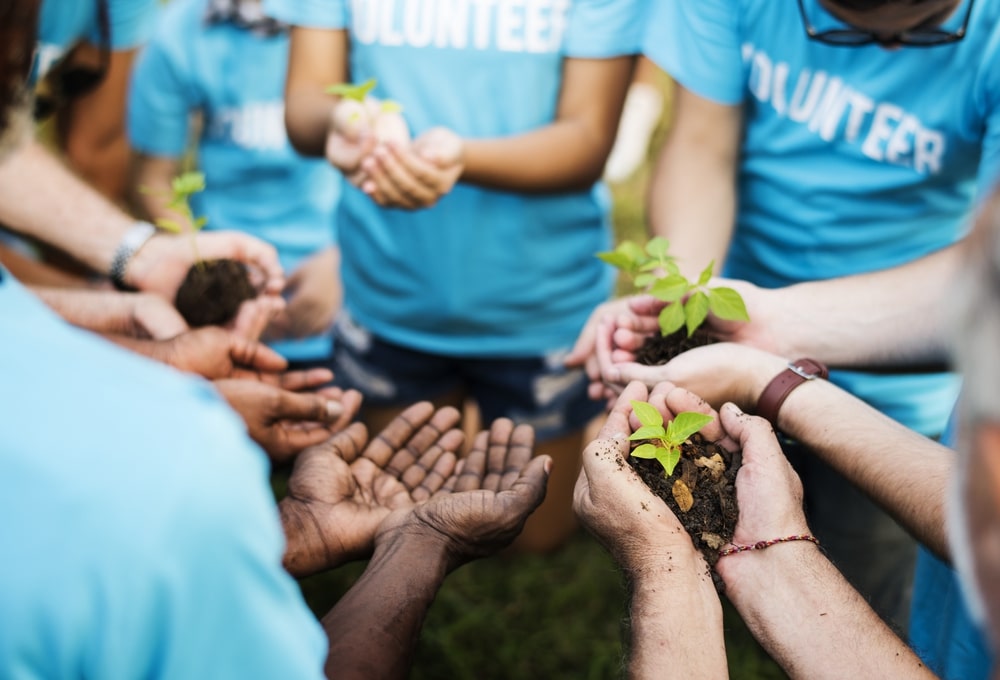 Many brands avoid taking a bold stand because of the possibility of losing any fans. They fear that their brand will be labeled in any way. But you can also use the same excuse to support a social cause. It will be a huge advantage.
If you support a social cause that is relevant to your audience, you can demonstrate the personality of your brand. You're sending a message that your brand is socially conscious. Not only are you marketing your goods or seeking after-sales. Although this is a game-changing strategy, make sure you treat sensitive issues with caution.
Procter and Gamble's line of women's hygiene products have made waves with their #LikeAGirl campaign. Originally began in 2014, the goal was to empower women. After the big success of the campaign, they brought it back with a YouTube video last year. It has more than 3.4 million views, and it has also sparked discussions on other sites.
The #LikeAGirl movement has drawn attention to a critical social problem. Always start off with a dialogue that addresses a problem in society. Along with that, they've cleverly managed to attract positive publicity to themselves as well.
Perfect Your Customer Service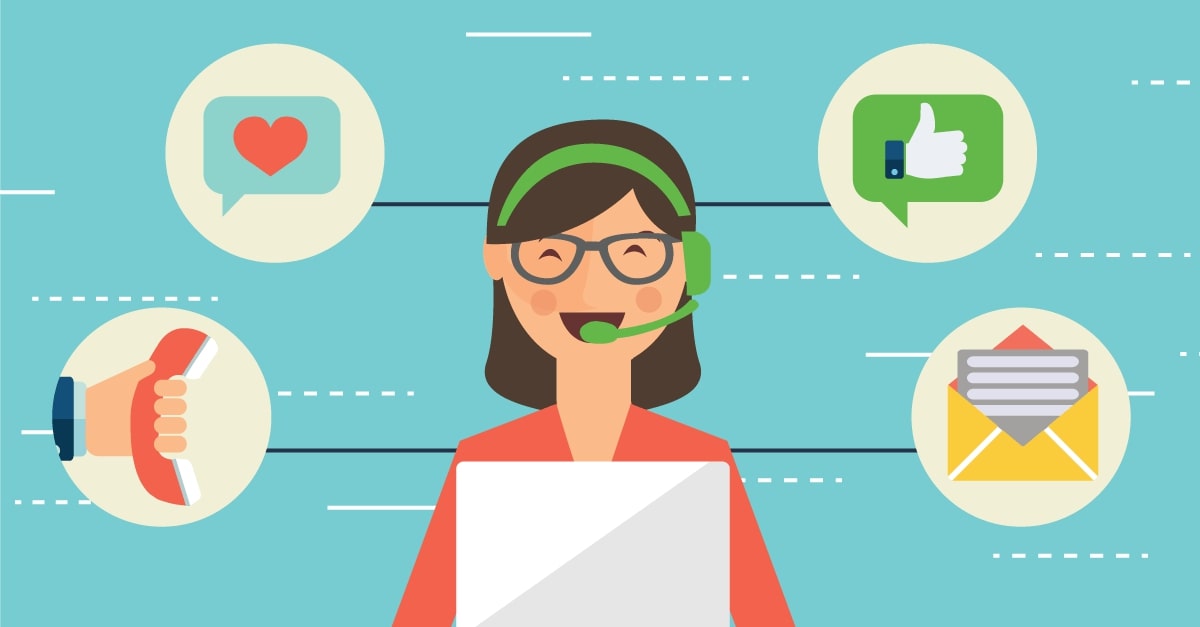 It's the widely acknowledged reality that "the customer is the King." But while we all embrace it, only a small few build strong structures and processes around it. Some of the best practices that can help you provide great customer support are up-selling, cross-selling, post-sales, and maintenance services. More specifically, track and follow the efforts of your rivals to develop their own processes.
Read more:
Customer feedback is evolving into one of the most successful social media branding tactics. Irrespective of what industry you're in, customer service plays a key role in attracting and winning new customers. User reviews and surveys are a perfect way to learn more about yourself and your rivals.
You can generate a survey in your CRM and submit emails to your clients at different stages. Another alternative to your usual surveys is getting undercover, more informative reviews. Starbucks, for example, is not asking boring questions. They use their social platforms to get more perspectives from insightful questions that consumers would be more likely to answer.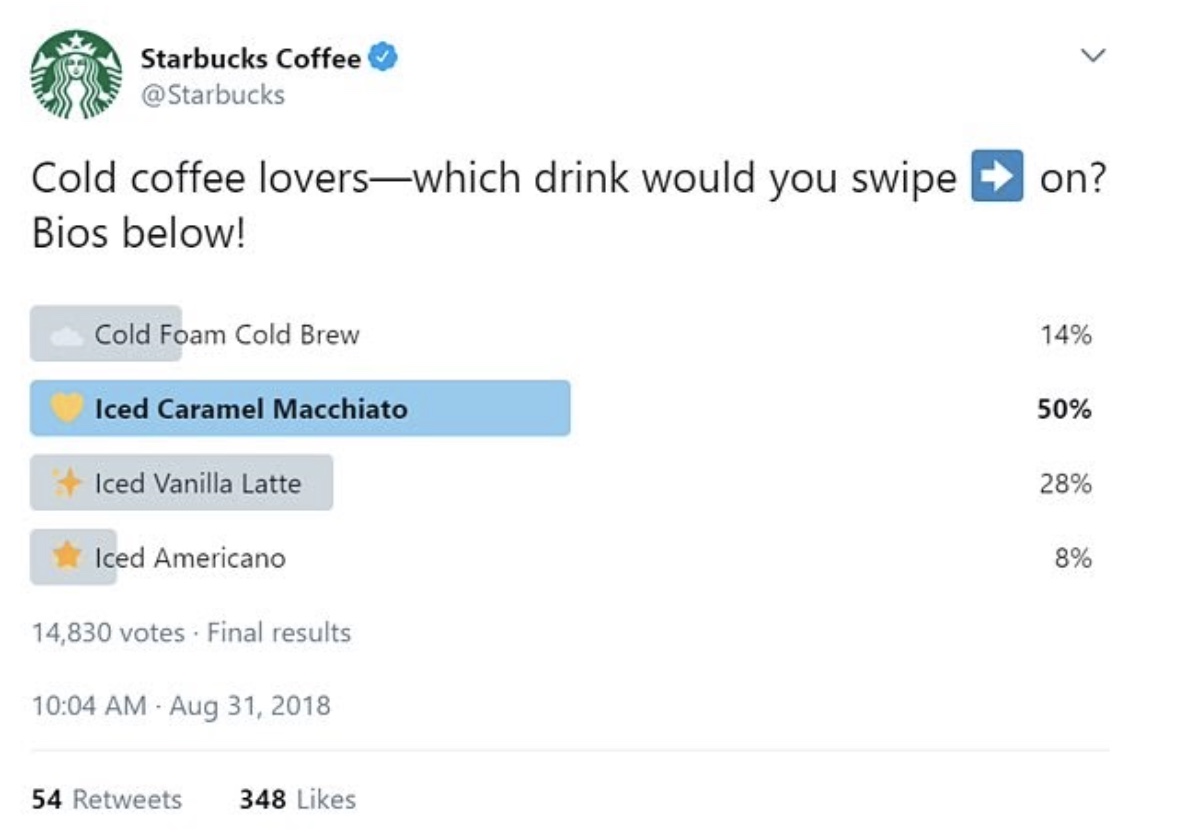 Customer satisfaction is the door that leads to a prosperous company because it lets you gain the loyalty of the customer. Customer service should be readily available to resolve any concerns that consumers may have. And that's exactly what social media can enable you to do.
Social media communication takes place in plain sight and is seen by many other people. Good service will win you brownie points with them, while low support quality will discard potential customers.
Major brands like IBM, for example, realize the potential of using social media for customer service. That's why their social media branding strategy involves getting a dedicated Twitter support page.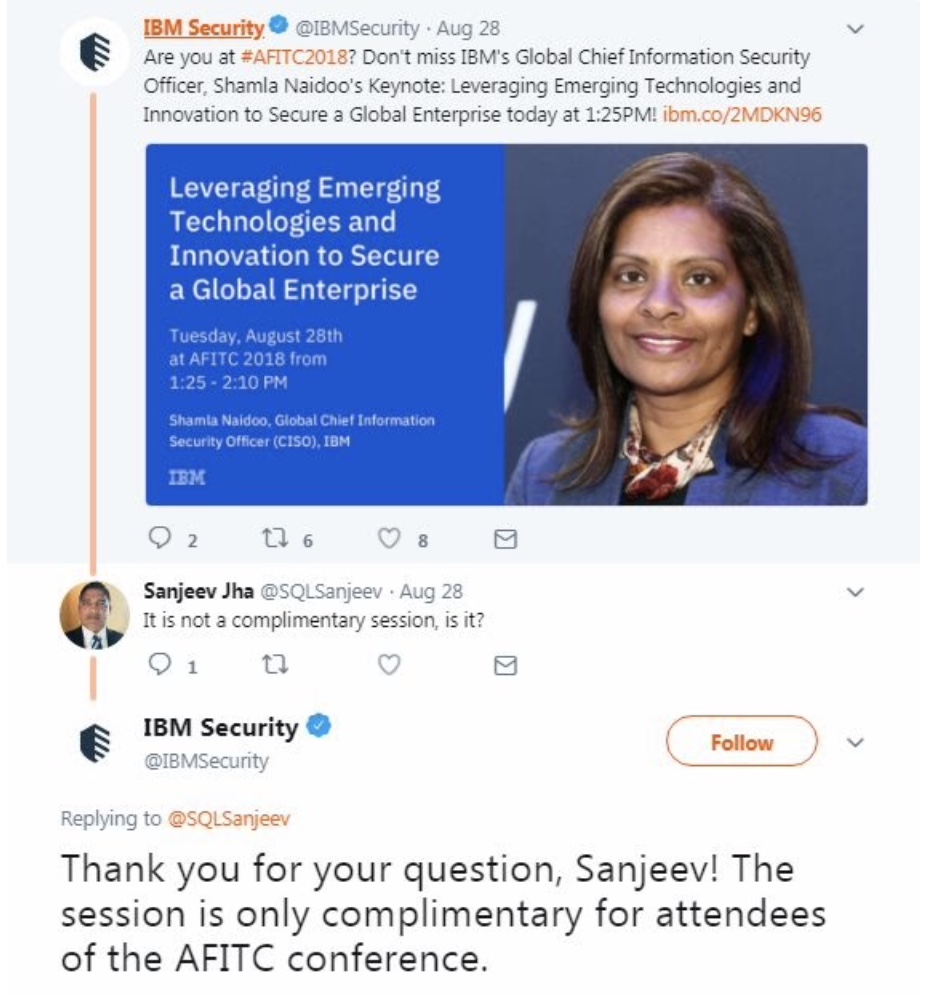 Final words
That's it! Such a long article, but I hope that it has provided you with everything you need to know about social media branding and what strategies you should use to build your brand. Please feel free to leave comments below for a further discussion on this topic!
New Posts
Stay in the know
Get special offers on the latest news from AVADA.