What's the difference between Marketing and Branding?
Today is the era of modern industries and services, leading to very hot careers like Marketing, HR, auditing, etc. At the same time, businesses always find ways to build their own names and brands in the hearts of customers, along with the development of Branding.
When building and growing a business, you will have to understand a lot of different terms to be able to operate effectively. However, there are terms that can easily confuse you, typically Marketing and Branding. Many people mistakenly think these two terms are the same. Managers need to understand and distinguish two concepts in order to apply them effectively to develop their business. So what is the difference between Marketing and Branding?
The truth is, Marketing and Branding are two very different concepts. And if you want your business to be successful, you need to understand the difference between the two teams and how to effectively use each element to take your business to the next level.
So what exactly is branding? What is marketing? What is the difference between these two concepts and how can you use them both to build a successful, influential business?
In today's article, I will show you The main differences between Branding and Marketing and how to combine these two activities effectively to bring profit to the company.
Definitions of Branding and Marketing
1. Marketing
Marketing is the business's strategy and actions to convey a message to its customers to promote products or services, improve brand awareness, and increase sales.
Marketing is the process of helping customers to pay attention to the products and services of a business through market research activities, analyzing data, and understanding customer need and wants. row. Marketing occurs at all stages, from product formation and development, distribution, sales, product promotion to the public, and post-purchase customer care.
Modern marketing has been around since the 1950s, when people used more media channels to access products and goods in the market, in addition to printing media.
From TV to the Internet in the era of Digital Marketing, modern marketing uses a variety of advertising channels to convey its message to its target audience.
2. Branding
Branding is the process of creating a name, product image in the mind of customers through advertising campaigns with close consistency. Branding aims to clearly show differentiation in the marketplace to attract attention and maintain relationships with customers.
Branding is a term that appeared in AD 350, originating from an ancient Norwegian word "Brandr - on fire." By the 1500s fell, the brand became a mark engraved on the farmer's cattle as a method of marking possession. These simple symbols quickly evolved into a Modern-day logo. However, branding today does not just stop at designing a logo that looks beautiful and cool.
A brand is the synthesis of intangible values of product attributes such as Name, reputation, price, and advertising. Understandably, a brand is embedded in the minds of customers and is the emotional bridge between customers and businesses. According to the Amazon CEO, "Your brand will be what other people say when you are not there."
Branding is a collection of specific action steps to help you build your brand. If done correctly, branding will be a system of elements of images, language, and customer experience to combine to create a block of brand emotion.
Defining your brand is like an entrepreneurial journey of self-experience and discovery. It can be difficult, time-consuming, effortless, and money, but at the very least, you must be able to answer the questions below:
What is the mission of the business?

What are the benefits and features of that product or service?

What do your current and prospective customers think about your company?

What values are they worth sticking to their business?
In order to be successful in branding, it is crucial to understand the needs, habits, and wants of current and future customers.
Read more:
Marketing vs Branding: What's the Difference?
Branding Comes First, Marketing Comes Second
In business, sometimes just a second before, can lead to a large change in results. So it is very imperative to decide what to do when. So what should I do between Branding and Marketing first? In the overall strategy, when building a business, Branding will always be given priority to Marketing for a very simple reason: You cannot promote products for a brand that does not exist yet.
Because of this, when building a marketing strategy, you need to focus on branding first. First of all, you should ask and answer these big questions: What is your brand? What does your brand bring to the market? What are your core values? How do you communicate with your target customers?
From there, you understand the business, understand your customers, and understand how to connect with your customers. From there, you will build a suitable marketing strategy and put it into practice.
Marketing Attracts Customers, Branding Makes Them Loyal
No matter what field your business is operating in, whether big or small, you still have to deal with countless competitors out there. Faced with such fierce competition, marketing is a must if you want your business to make an impact and capture the attention of your customers. However, after attracting customers' attention, your business still needs something to hold them back, which is the time for Branding to shine.
To put it easy to understand, Marketing helps businesses create influence, attract customers' attention, and compete with other businesses. But when it comes to attracting customers' attention, your business still needs something to hold them back - Branding.
The key to most marketing strategies like SEO, Content Marketing, or advertising is aimed at generating results, and these results are primarily related to revenue. With Branding, however, this will be a little different as it is aimed at long-term results.
It will be the best solution for businesses to build brand awareness, create positive emotions for the brand, and build customer loyalty. In the long term, all these benefits will greatly affect the revenue generation of the business.
Remember that customers will only want to buy or use a service from a brand they know and trust - so while marketing can help your brand appear to the right audience, you still need to brand to connect with them.
So, in short, you need marketing strategies to make your brand stand out from your competitors and gain attention with your customers, making them aware of your presence. But then you will need a Branding strategy to build and nurture the relationship you've just built, turning it into a lasting, lasting relationship with customers.
Marketing is Short Term, Branding is Long Term
Understand simply that promoting business marketing is obviously necessary if you want to build a successful business. However, regardless of which marketing strategy you are using, its nature is still temporary, each marketing strategy will have a clear start and end time.
With Branding, it is a different story because no matter what your business is doing, wherever you stand, you must always shape your business, while at the same time cultivating and building a strong relationship. for a long time with our customers. As your business grows and evolves, it needs to go hand in hand with branding. So to summarize here: A Marketing strategy will take a certain time and Branding will be permanent.
In addition, Branding affects your team as much as it affects your customers. This is like when you need customers to trust your brand to be able to sell, it is similar to the employees in the company.
When you build a brand that your employees also believe in, they will certainly work and devote themselves to their work results. They will work harder, motivate themselves to come up with the best ideas, and passionately contribute to the company's development.
How Marketing and Branding Work Together
We understand the importance of branding principles and also understand the difference between branding and marketing. Now, the question is how brand principles and marketing efforts work together in balanced harmony and help drive sales.
For starters, brand rules educate pictures and dialect utilized in promoting campaigns. Brands frequently work with creators, organizations, and other inventive organizations to make and drive fruitful promoting campaigns. After you share your brand together with your accomplices, they will make beyond any doubt that all your showcasing endeavors remain genuine to the brand. In turn, promoting at that point works to fortify a brand's picture and increment brand awareness.
Advertising and Marketing campaigns are regularly the primary time somebody comes over a brand. These starting client touch focuses are vital for brand mindfulness. When those messages are a genuine reflection of the brand's message, an individual will find precisely what to anticipate as they investigate more approximately the brand.
Marketing messages are always changing in reaction to regular patterns and client needs. And whereas brands tend to advance over time, they are still established within the same mission and ethic. In turn, this gives the ever-changing showcasing world a solid and important stage.
When to Use Marketing and When to Use Branding
Marketing always exists in the business whether the business owner is aware of their existence or not. Finding and exploring customers' needs and responding to them with products has been one of the marketing work. In fact, if a business doesn't have the right products for the market, it will soon die. Therefore, marketing is an extremely important job to help the company reach and understand customers' needs.
Branding will depend on the industry and the company's development stage that the company will invest more or less in Branding For industries where products have little or no difference in features, Branding will take on the task of making a difference in the minds of customers. For example, Romano and AXE both function equally as men's shampoos, but marketers have to differentiate their products. Romano is a shampoo for gentlemen, AXE, for men with a penchant for heroism. Branding is similarly crucial to industries like fashion, footwear, cosmetics, etc.
For many industries such as technology, businesses should focus on developing good products and then branding. Because technology users often buy products by features, not because of packaging or emotion. You only download an app when you feel you need a certain app feature. You used it once, not sure you used it the second time. If you use it regularly, it is unlikely that you will have to upgrade and use the paid features.
In this industry customer experience of product functionality, functional satisfaction is an important part of corporate branding. Try comparing search engines like Google to Bing and Yahoo, you will understand that investing in product quality is more important than pouring money into branding.
related psots:
Conclusion
In this article, I have explained specifically What the definition of Marketing and Branding is as well as the difference between these two concepts. It can be said that Marketing and Branding are both important tools for businesses to develop and create a foothold in the market in the face of fierce competition from competitors.
In summary, Marketing and Branding are two completely separate concepts, not the same as people are often confused and each will serve a purpose and produce different results. But in general, they are all important tools for businesses to grow and gain a foothold in the market. So remember to combine them in a reasonable way to be able to grow your business effectively.
New Posts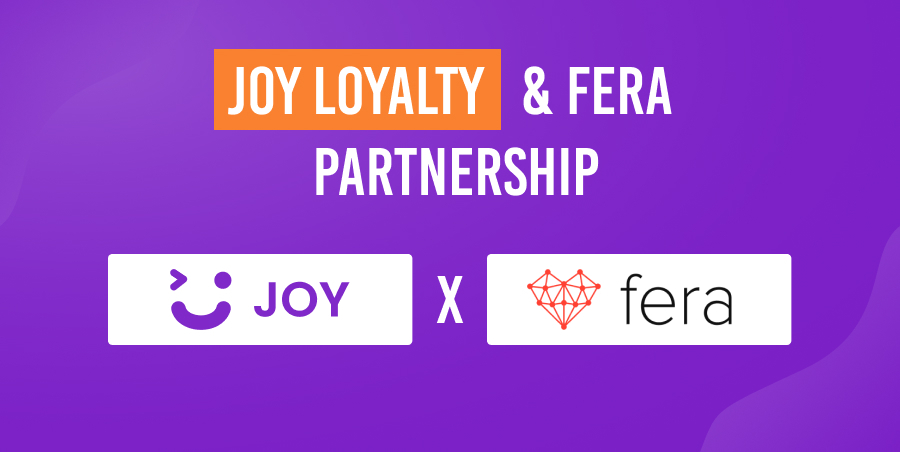 Subscribe
Stay in the know
Get special offers on the latest news from AVADA.
40k
subscribers has been joined!
Earn $10 in reward now!