Top 15 Motivational Speakers in the USA
Have you ever been in this situation?
You feel exhausted whenever struggling to meet deadlines, trying to juggle work, and maintaining healthy relationships. Sometimes you just want to leave everything behind to catch a break, or even quit altogether.
And one day, when you finally hit the wall with stress and depression, you realize that you might be burning the candle at both ends, making you wonder whether or not it's all worth the effort.
If you have, you're not alone! In this hectic life, many people like you are feeling lost, overwhelmed, unmotivated, and uninspired.
So, where do you find the motivation and ambition to keep going when you feel burned out?
In fact, there are many people in the world whose magic of speech can change your life a lot. They may allow you to break free from the trap of depression and to rediscover yourself.
Therefore, in this post, you'll get to know 15 of the top motivational speakers in the USA. Most of them have overcome difficulties in the past and took their own lessons to make themselves into greatness.
Are you excited already? Let's explore the world of motivation right now!
1. Dave Ramsey
If you are finding one of America's most trusted sources for financial advice, Dave Ramsey will be your first wise choice.
Born on September 3, 1960, in Tennessee, Dave Ramsey is an American entrepreneur, author, radio host, television personality, and motivational speaker. When reaching 26 years old, through his brokerage firm, Ramsey Investments, Inc., he built a rental real estate portfolio worth more than $4 million. This made him one of the youngest brokers in Tennessee to be admitted to the Graduate Realtors Institute. He also established a company called The Lampo Group in 1992 that provides financial counseling for people struggling with financial issues.
He is well known for the radio program called "The Dave Ramsey Show," as well as blogs and books. He has four books that have appeared in the list of New York Times bestsellers, including EntreLeadership, The Total Money Makeover, More Than Enough, and Financial Peace. His show and writings primarily focus on encouraging people to get out of debt.
His comprehensive knowledge, together with the empathic approach, enables him to reach out to a large number of audiences. There's no wonder why he was inducted into the NAB Broadcasting Hall of Fame in 2013, as well as the National Radio Hall of Fame in 2015.
Some of his quotes include:
"Those who don't manage their money will always work for those who do."
"Winning at money is 80 percent behavior and 20 percent head knowledge."
"Pray like it all depends on God, but work like it all depends on you."
Website: daveramsey.com
2. Oprah Winfrey
Some of the most powerful and influential characters in the world nowadays are women, and a list of the top motivational speakers wouldn't be complete without the appearance of Oprah Winfrey.
Oprah Winfrey was born in Mississippi on January 29, 1954. She is an American media executive, talk show host, television producer, actress, and philanthropist. She rose to prominence for her talk show "The Oprah Winfrey Show," which was the highest-rated television program for 25 seasons over the course of 25 years. During the first year alone, the show was broadcast on 120 channels, reaching $125 million and 10 million audiences.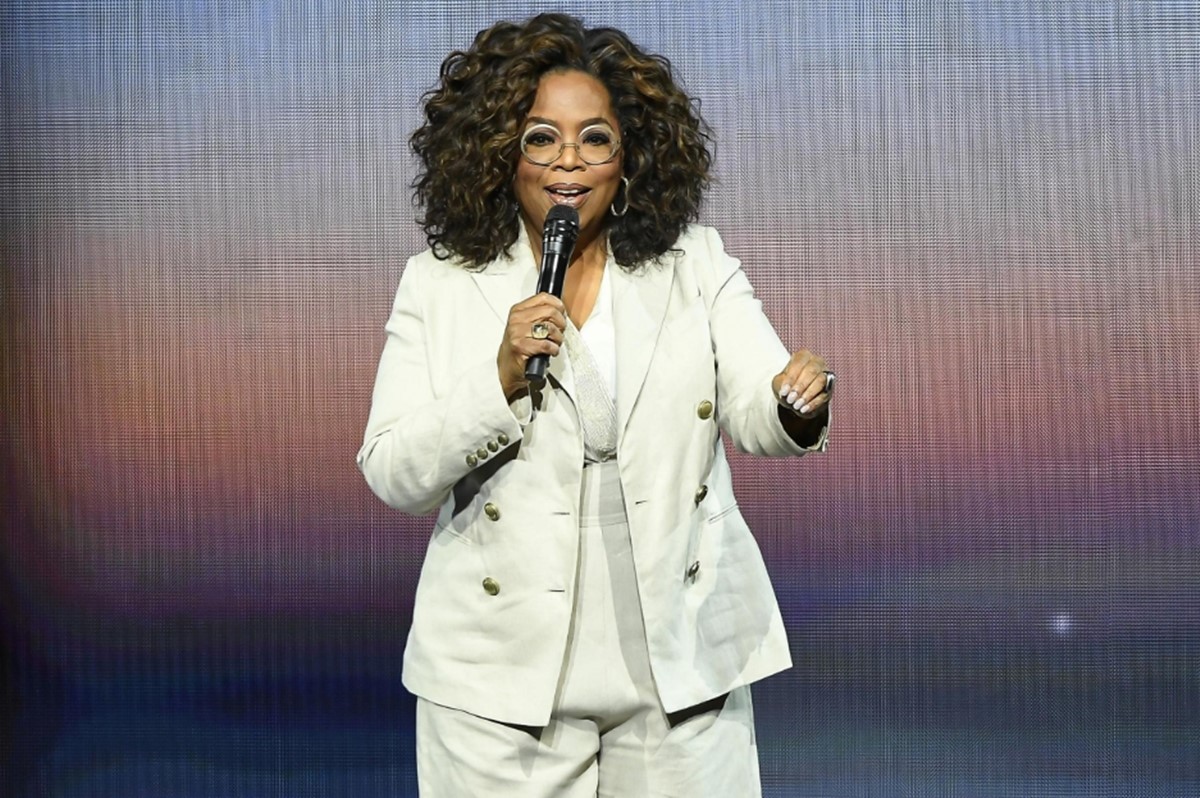 Even though she is not technically a motivational speaker by profession, she has delivered a wide range of keynote speeches in various settings, which are all inspiring, thought-provoking, and empowering. In 2018, Forbes magazine named her one of the 25 most influential women.
Some of her quotes include:
"Think like a queen. A queen is not afraid to fall. Failure is another steppingstone to greatness."
"Surround yourself with only people who are going to lift you higher."
"Luck is a matter of preparation meeting opportunity."
Website: oprah.com
3. Tony Robbins
Widely considered the world's most well-known motivational speaker, Tony Robbins spent over 40 years of his life delivering motivational speeches, hosting seminars, and coaching to help business owners overcome their personal and professional challenges.
Born on February 29, 1960, in California, Tony Robbins began promoting seminars hosted by author and motivational speaker Jim Rohn when he was 17 years old. His commanding presence during his speeches and his passion for motivating others to reach their goals are some of the outstanding traits that make him a powerful motivational speaker.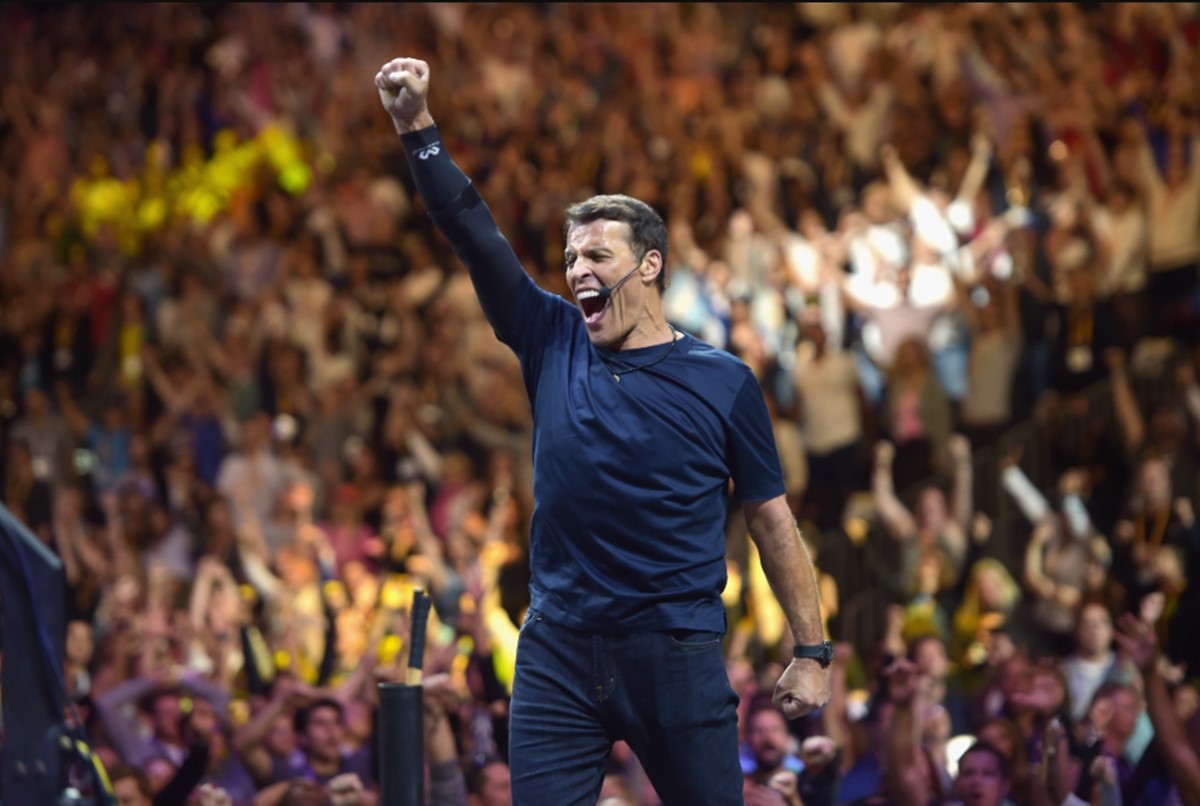 He also released self-help books named Unlimited Powers and Awaken the Giant Within, in which readers can find plenty of strategies on how to take charge of their health, emotions, relationships, and finances.
Besides, Tony Robbins provides life advice to Fortune 500 CEOs and US presidents. In 2014, Fortune called him "The CEO Whisperer," owing to a large number of executives who attribute their success to his motivational speeches. One year later, he was included on the Worth Magazine Power 100 list.
Some of his quotes include:
"Setting goals is the first step in turning the invisible into the visible."
"If you do what you've always done, you'll get what you've always gotten."
"In life, you need either inspiration or desperation."
Website: tonyrobbins.com
4. Mel Robbins
It seems like we're spending too much time thinking and too little time actually acting on our thoughts. Perhaps the underlying reason is we don't know how to make decisions in the right way and at the right time. And, Mel Robbins can help you deal with this!
Mel Robbins is an American television host, professional author, and motivational speaker. Her sense of humor and energy, as well as useful lessons, make her a sought-after speaker.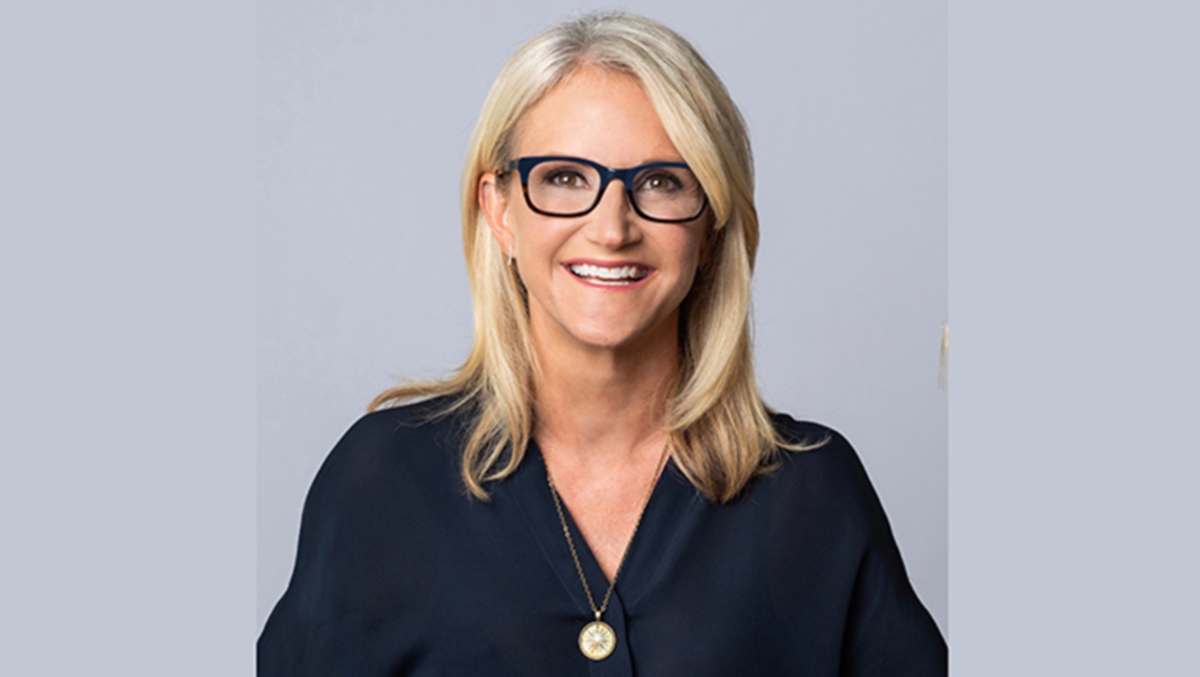 The topics in her talks and writings circle "The 5 Second Rule," which helps audiences stay on tasks, get ready in the morning, and focus on their business. Besides, she also emphasizes on how to become a leader, as well as build interpersonal relationships and communication.
Robbins also published self-development books, such as Stop Saying You're Fine, and The 5 Second Rule that shows readers how to get what they really want in their lives.
Some of her quotes include:
"You can't control how you feel. But you can always choose how you act."
"You need to hear this loud and clear: No one is coming. It's up to you."
"There will always be someone who can't see your worth. Don't let it be you."
Website: melrobbins.com
5. Chris Gardner
Chris Gardner was born on February 9, 1954, in Wisconsin. He is an author, entrepreneur, philanthropist, founder, and CEO of Gardner Rich LLC.
His rags-to-riches life story is one of the most inspiring of the 21st century, which was first published as an autobiography, The Pursuit of Happyness in 2006, and became a New York Times and Washington Post #1 bestseller that has been translated into over forty languages.
In his talks and writings, he shares his own experience to encourage his audiences and readers to make their dreams come true by tapping into their potentials, building a plan, and being committed to the plan. These speaking engagements have empowered and inspired a lot of people to change their lives for the better.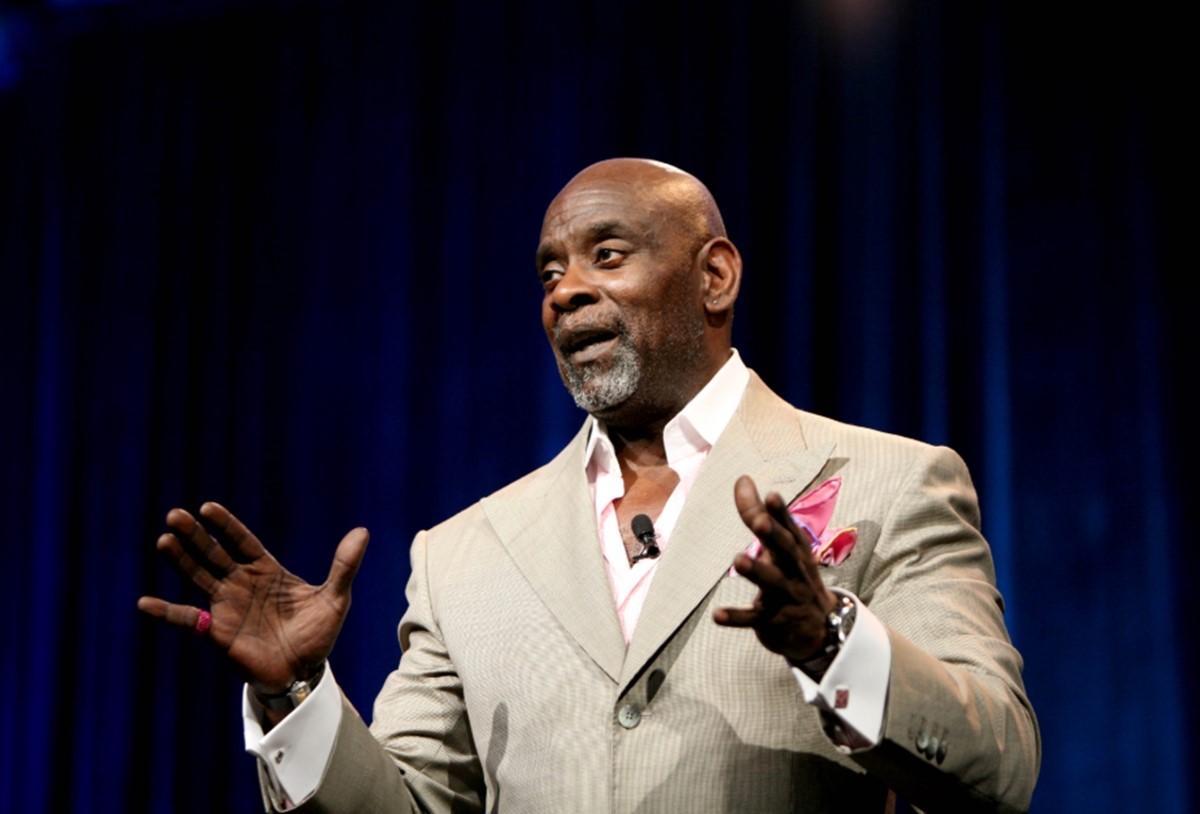 Gardner has been honored by the NAACP Image Awards, Los Angeles Commission on Assaults Against Women, and other organizations for his invaluable contributions.
Some of his quotes include:
"I was homeless, but I wasn't hopeless. I knew a better day was coming."
"There is no plan B for passion."
"The world is your oyster. It's up to you to find the pearls."
Website: chrisgardnermedia.com
6. Brené Brown
New York Times' best-selling author, Brené Brown, is a professor, lecturer, author, and podcast host, who spent twenty years of her life researching and teaching courage, sympathy, leadership, and wholeheartedness in families, schools, and organizations.
Her TED talk named "The Power of Vulnerability," has attracted over 46 million viewers, which become one of the top five most frequently viewed TED talks in the world. She also published five books that have become New York Times bestsellers, which include: Dare to Lead, Braving the Wilderness, The Gifts of Imperfection, Rising Strong, and Daring Greatly.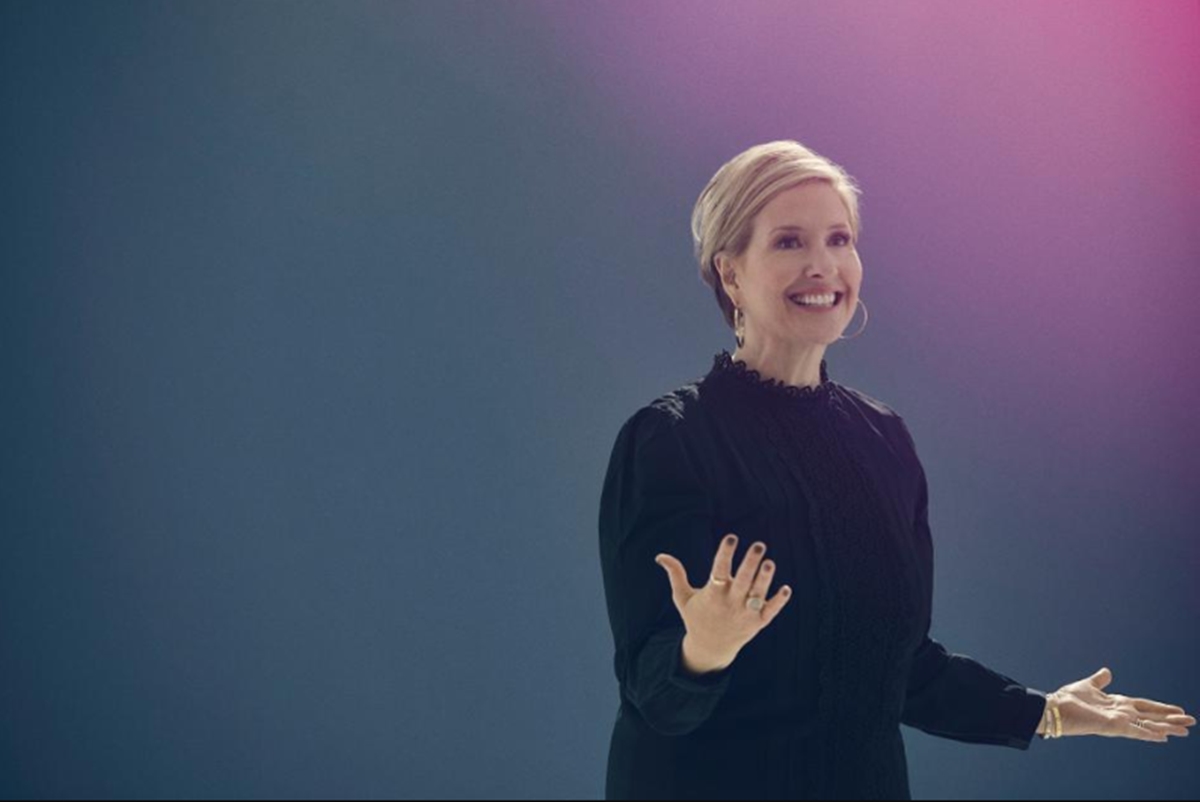 In 2009, she was voted by Houston Woman Magazine as one of Houston's most influential women. She has also received various teaching awards, including the Graduate College of Social Work's Outstanding Faculty Award.
Some of her quotes include:
"You are imperfect, you are wired for struggle, but you are worthy of love and belonging."
"Staying vulnerable is a risk we have to take if we want to experience connection."
"Talk about your failures without apologizing."
Website: brenebrown.com
7. Eric Thomas
Eric Thomas was born on September 3, 1970, in Illinois. He is well-known around the world as "the hip-hop preacher" for his unique style and high-energy presentation. Apart from being a minister, he is also an author, educator, and motivational speaker. He is the founder and CEO of his consulting firm, Eric Thomas & Associates, LLC.
A strained relationship with his family at an early age caused him to drop out of school and leave home. Not until he met a preacher and was inspired by his message, did his life turn around. He went back to school and achieved a Bachelor's degree from Oakwood University.
In his speeches and books, he usually focuses on the importance of education, being a good leader, unlocking the best potentials, and becoming successful. With his creative and energetic style, Eric Thomas has delivered motivational lessons about the pursuit of greatness and success, which inspired a lot.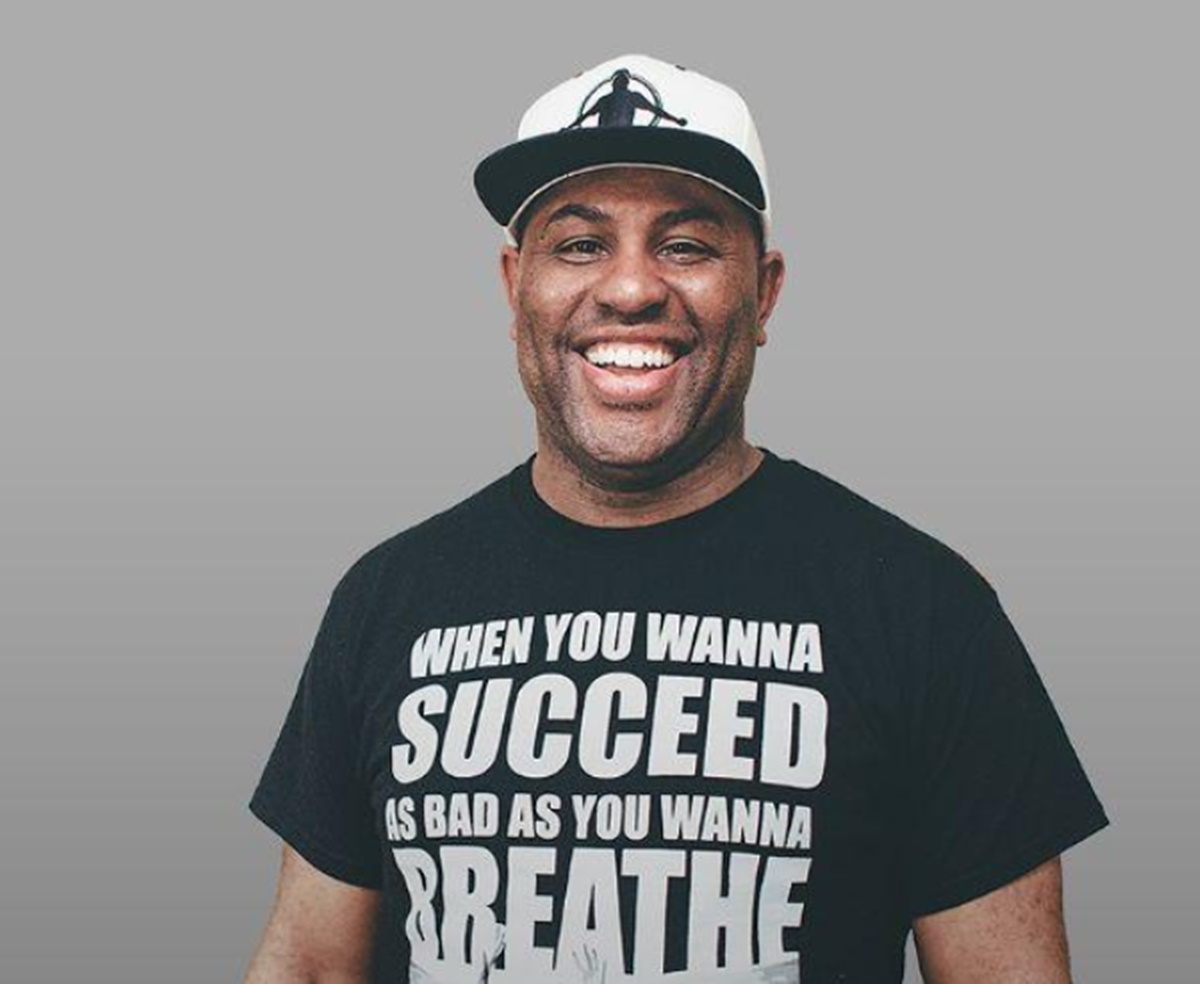 You can learn more about this talented speaker by reading his autobiography The Secret to Success, and his book Greatness Is Upon You, which has been nominated for multiple awards.
Some of his quotes include:
"Everybody has a dream, but not everybody has a grind."
"A setback is a setup for a comeback."
"Apply the ABC's of success to your life. Ask, Believe, and Claim it."
Website: etinspires.com
8. Suze Orman
Another woman that makes this list outstanding is Suze Orman. Born on June 5, 1951, she became an American financial advisor, author, motivational speaker, and television host.
In 1987, she established the Suze Orman Financial Group. Her work as a professional financial consultant gained notability with "The Suze Orman Show," which aired every Saturday night on CNBC for 12 years.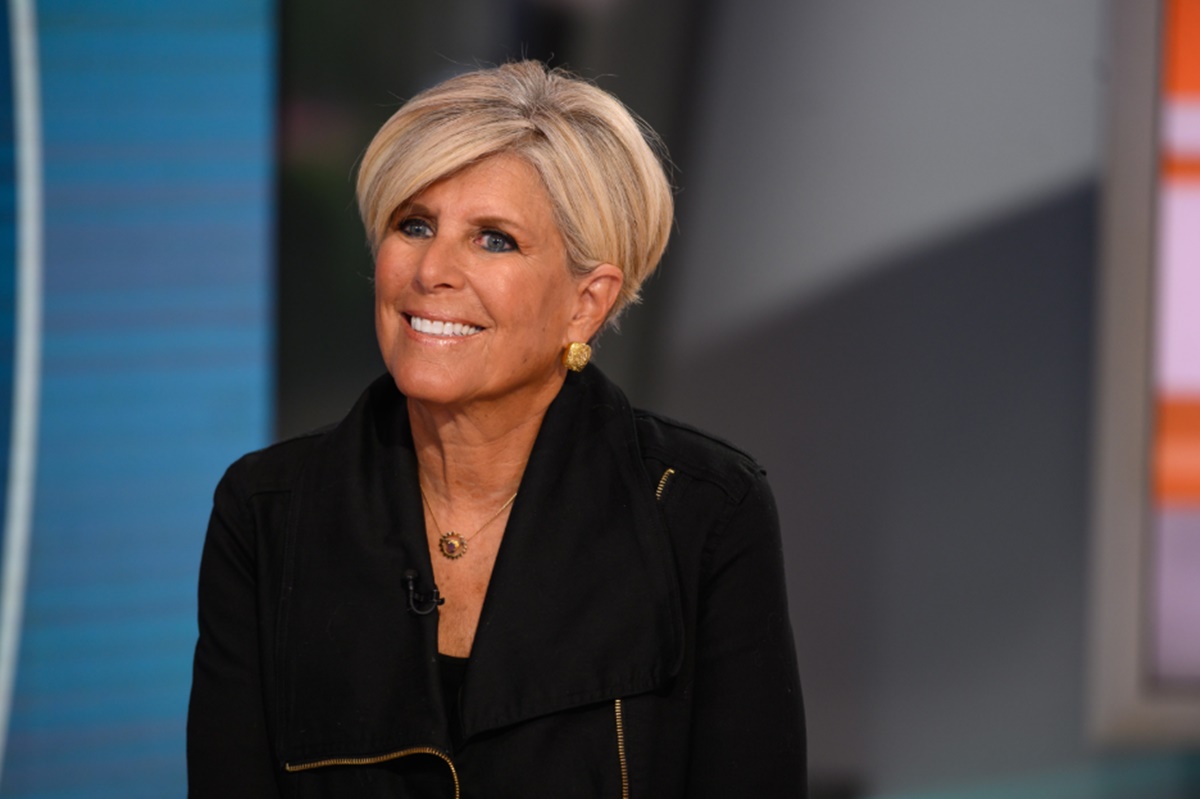 Orman has written ten successive New York Times bestsellers on the topic of personal finance and delivered many inspirational talks. Therefore, it is not surprising when she has been called a "one-woman financial advice powerhouse" and "a force in the world of personal finance" by USA Today.
For her significant contribution to society, she won two Emmy Awards for her television host, eight Gracie Awards, and was named twice to the Time 100 list of influential people.
Some of her quotes include:
"Many people are in the dark when it comes to money, and I'm going to turn on the lights."
"It's better to do nothing with your money than something you don't understand."
"Opposites may attract, but I wouldn't put my money on a relationship of financial opposites."
Website: suzeorman.com
9. Jack Canfield
If you're interested in self-help books and reading forums in general, you might have ever seen Chicken Soup for the Soul. But do you know the co-author of this wildly successful series (500 million copies in print in over 40 languages!) is Jack Canfield?
Born on August 19, 1944, in Texas, Jack Canfield has worked as an American author, motivational speaker, entrepreneur, and corporate trainer. He has given so much wisdom, coaching, and insight into the world of self-improvement, positive mindset, and success that it's hard not to mention him in this list.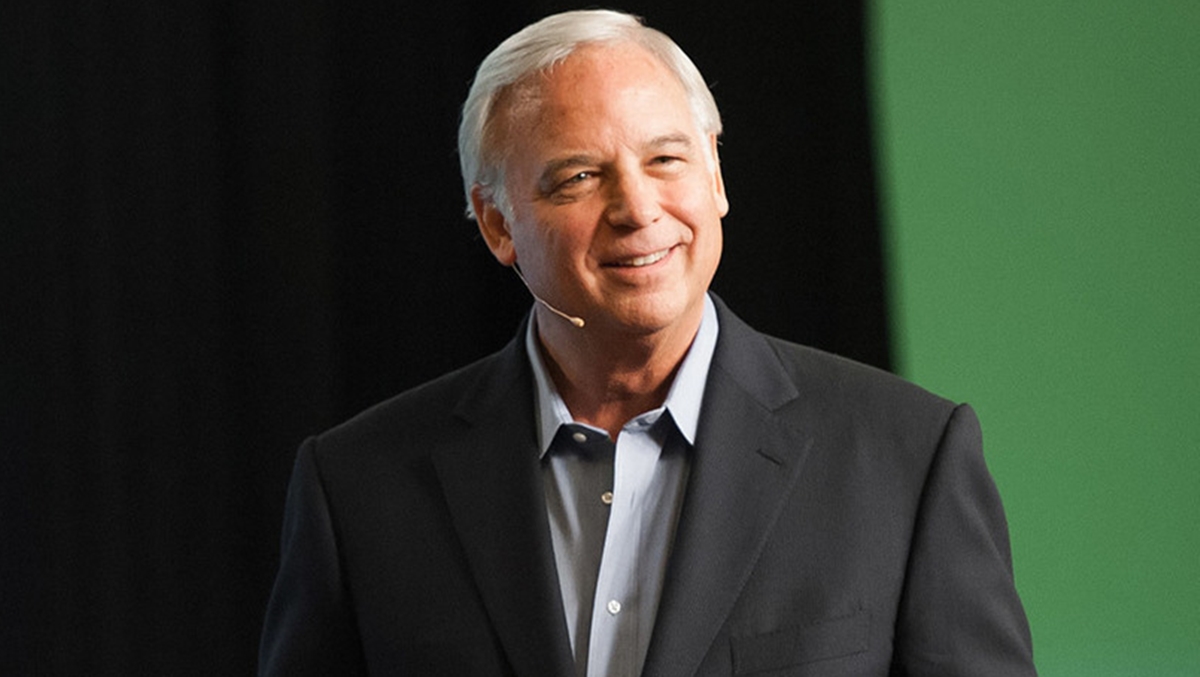 In addition to inspiring readers through the Chicken Soup series, he also published other successful books such as The Success Principle and Key to Living the Law of Attraction. Canfield holds the Guinness World Record when having seven books simultaneously on the New York Times Bestseller list.
During his talks and seminars, he trains individuals, executives, and leaders on how to achieve their goals, as well as succeed in all areas of life.
Some of his quotes include:
"Don't worry about failures, worry about the chances you miss when you don't even try."
"Everything you want is on the other side of fear."
"Each day is an adventure in discovering the meaning of life."
Website: jackcanfield.com
10. Amy Purdy
Perhaps the life of Amy Purdy is one of the most inspiring stories that we want to share with you. An athlete, author, motivational speaker, Paralympian, actress, clothing designer,… there are so many ways to label Amy Purdy.
Amy Purdy was born in Las Vegas on November 7, 1979. As a professional snowboarder, she achieved a bronze medal in the 2014 Paralympic Games and a silver one in 2018. Besides, she is the co-founder of Adaptive Action Sports, a nonprofit organization, which hopes to show that the disabled can live beyond their limits.
When Amy Purdy lost her legs below the knee at the age of 19, her life didn't stop, in fact, it's where her life truly began. "When I lost my legs, I didn't want to focus my energy on what I lost," she says, "I wanted to focus on what I gained." Her circumstances might never define her, but her decisions did.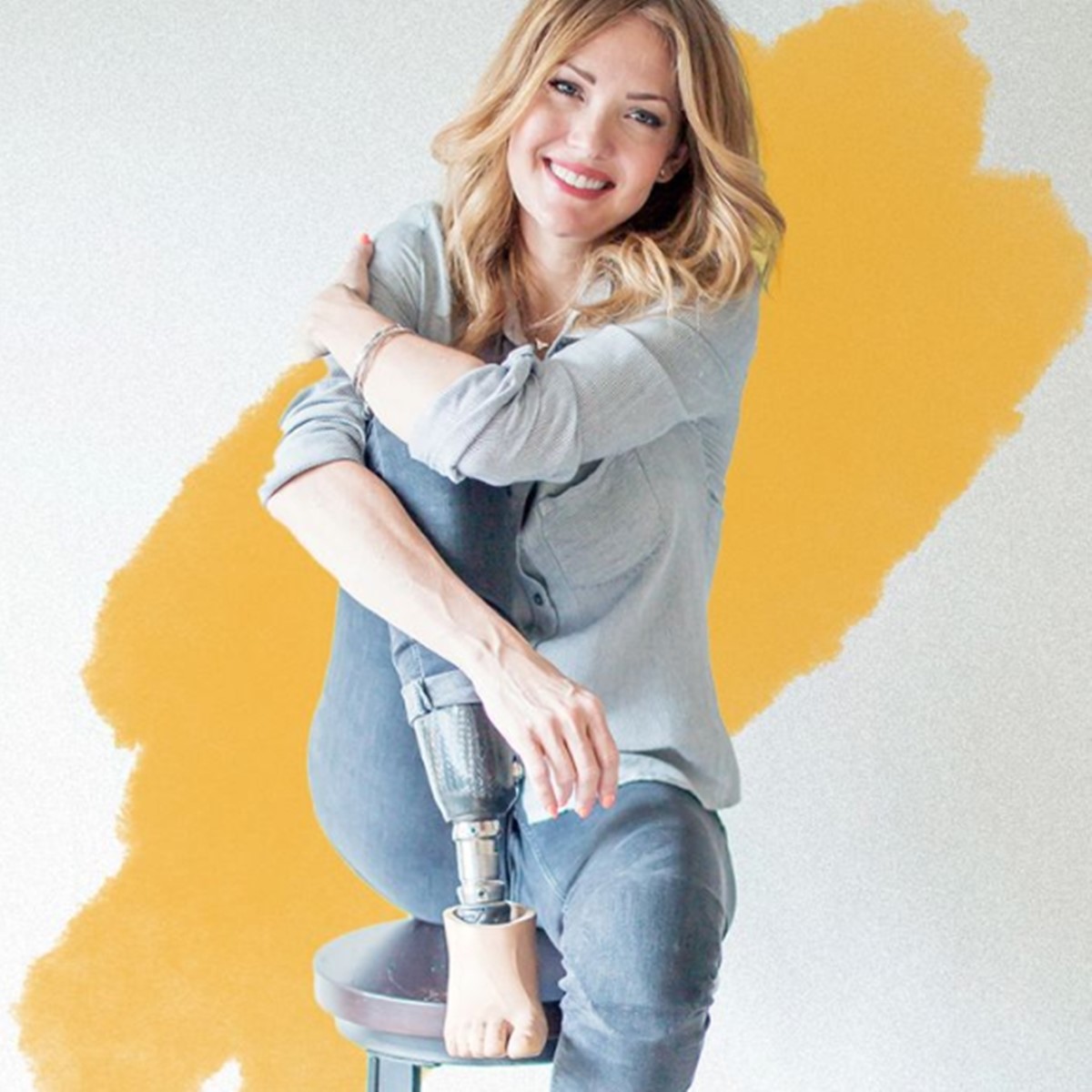 In her talks and writings, she always encourages audiences to believe in themselves, find their inner light, and share it with the world.
Some of her quotes include:
"In order to move forward, I knew I had to let go of the old Amy somehow and learn to embrace the new Amy."
"If you want something bad enough and you work hard enough, anything's possible."
"Everyday that I'm healthy, I want to use that day to its fullest now."
Website: amypurdy.com
11. Les Brown
Born on February 17, 1945, in Florida, Les Brown is an American motivational speaker, author, former radio DJ, and former television host. As a motivational speaker, he often uses the catchphrase, "It's possible!" to encourage people to follow their dreams.
He is a truly inspirational icon, when having overcome many challenges in his early life to achieve success in a variety of areas, such as community activist, community leader, and political commentator.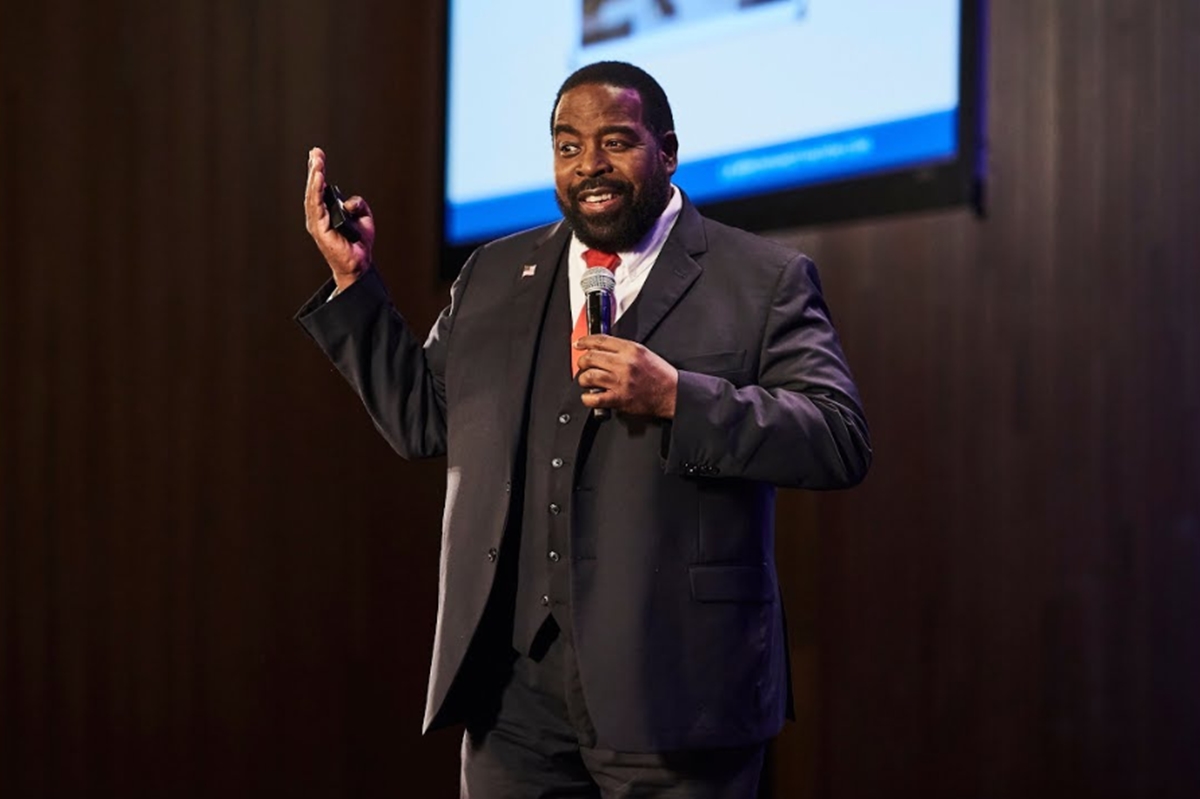 He has written several best-selling books, including Live Your Dreams and Laws of Success.
As a motivational keynote speaker, Brown has spoken at multiple conferences around the globe and was awarded the Council of Peers Award of Excellence by the National Speakers Association.
Some of his quotes include:
"Shoot for the moon. Even if you miss, you'll land among the stars."
"Life has no limitations, except the one you make."
"Most people fail in life not because they aim too high and miss, but because they aim too low and hit."
Website: lesbrown.com
12. Iyanla Vanzant
Born on September 13, 1953, in Brooklyn, New York, Iyanla Vanzant became famous as a spiritual mentor, best-selling author, lawyer, and regular guest on "The Oprah Winfrey Show."
She has offered workshops where she shares her past experiences, teaches participants how to reach their greatest potentials, heal mental hurts, and keep going.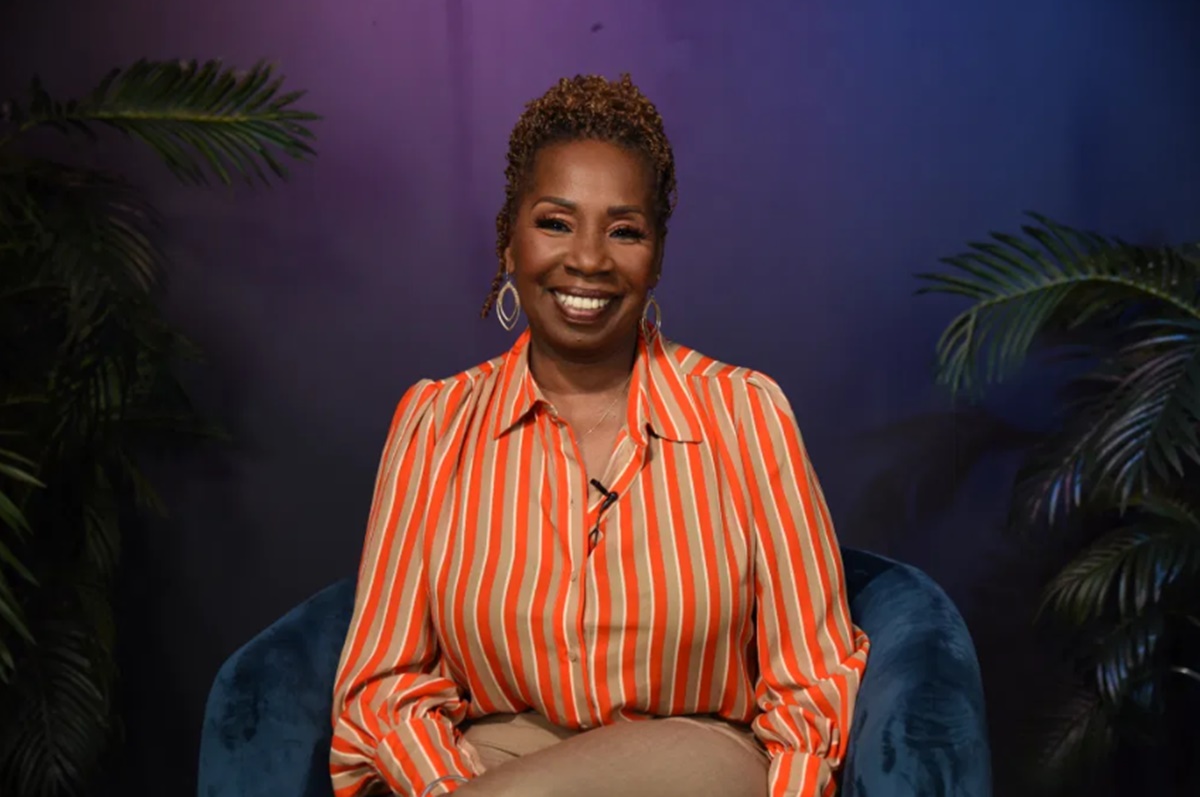 Vanzant also wrote several books, including Tapping the Power Within and Forgiveness, which have led millions of readers to find answers to their problems and find their inner peace.
In 2000, she was elected as one of the 100 most influential Black Americans by Ebony magazine, which emphasized that "Her books, lecturers, and television appearances have made her a multimedia high priestess of healthy relationships." Likewise, in 2012, she was listed at #7 on Watkins' Mind Body Spirit magazine as one of the top 100 spiritually influential living people.
Some of her quotes include:
"Everything that happens to you is a reflection of what you believe about yourself. We cannot outperform our level of self-esteem. We cannot draw to ourselves more than we think we are worth."
"The only way to get what you really want is to let go of what you don't want."
"Your willingness to look at your darkness is what empowers you to change."
Website: iyanla.com
13. Darren Hardy
You might sometimes find yourself thinking that there's no way for you to become successful as others you look up to. But it's not true! Darren Hardy can show you why.
Darren Hardy is an American author, advisor, keynote speaker, and publisher. He started his own business in real estate at the age of 18; then he went on launching several ventures, including the SUCCESS magazine and a television network. When he was 24, he was earning more than a million dollars a year. Three years later, he owned a company producing 50 million dollars a year in revenue.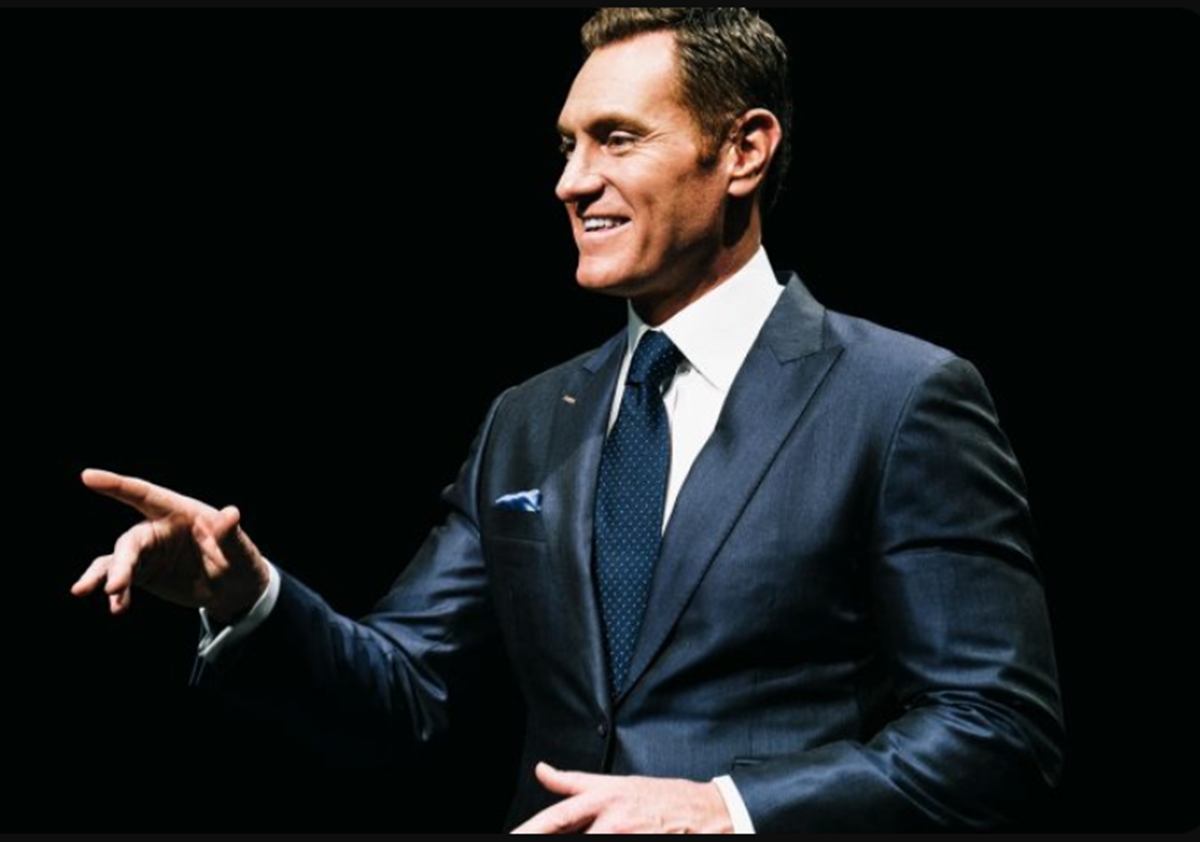 As a professional motivational speaker and high-performance trainer, Hardy shares success strategies with a wide range of audiences, including CEOs, executives, fledgling entrepreneurs, as well as small business owners.
He is also well-known for being a New York Times best-selling author with several books, including The Compound Effect. In 2016, he was awarded the "Master of Influence" by the National Speakers Association (NSA) in honor of his professionalism in public speaking.
Some of his quotes include:
"Don't wish it were easier; wish you were better."
"Don't follow your dreams. Chase them down with aggressive pursuit."
"When you define your goals, you give your brain something new to look for and focus on."
Website: darrenhardy.com
14. Gretchen Rubin
We may all know that creating good habits is one of the master keys to living a healthy life. But it's hard, really hard. And sometimes, there's a missing piece in the habit puzzle, and Gretchen Rubin has got the answer.
Happiness guru, Gretchen Rubin, was born on December 14, 1965, in Missouri. She is an American author, blogger, and professional motivational speaker.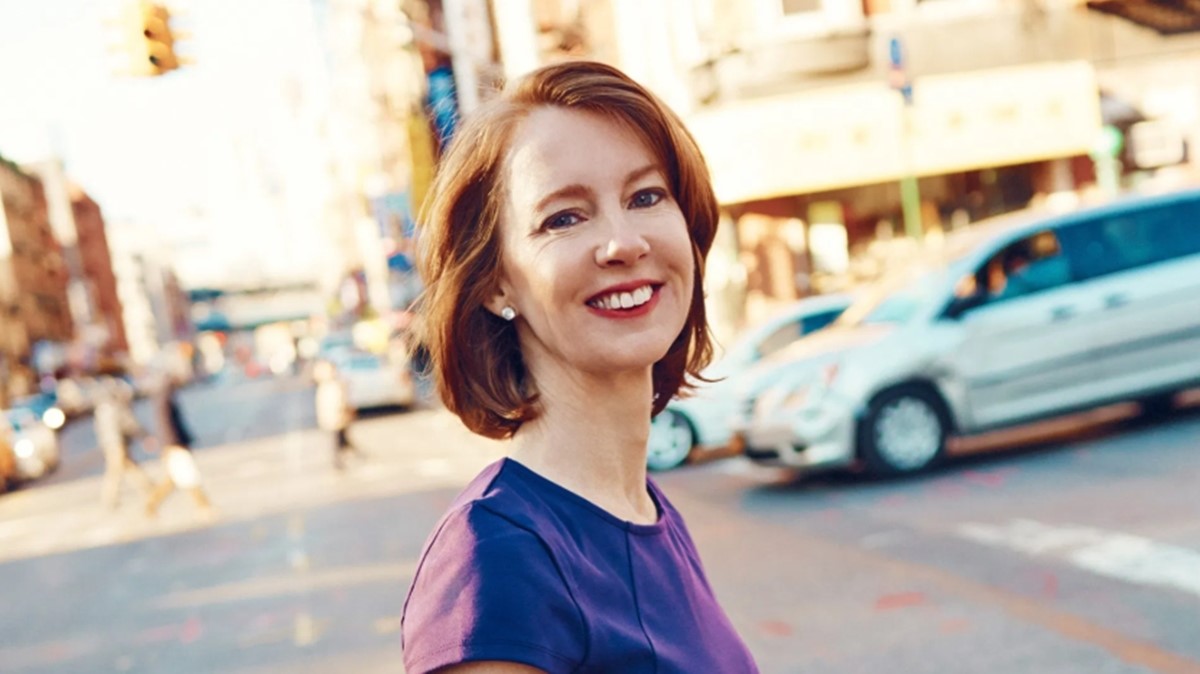 Rubin's talks and writings mainly focus on habits, happiness, and human nature. She is the writer of the New York bestsellers, including Better Than Before, Happier At Home, and The Happiness Project. On her daily blog, she shares her adventures in the pursuit of happiness and habits. On her weekly podcast, she discusses these things with her sister, a television writer.
She has delivered many talks in different companies and organizations, such as at Google and Procter and Gamble (P&G).
Some of her quotes include:
"One of the best ways to make yourself happy is to make other people happy. One of the best ways to make other people happy is to be happy yourself."
"Work harder to appreciate your ordinary day."
"Happiness is the meaning and purpose of life, the whole aim and end of human existence."
Website: gretchenrubin.com
15. Brendon Burchard
Brendon Burchard was born in Montana on September 18, 1977. He is #1 New York Times best-selling author and "the world's leading high-performance coach."
Surviving a horrible car accident at the age of 19 changed his life a lot, and led him to question the deep meaning of life. Since then, he has lived a fully charged life, and he's decided to help millions of people transform their lives by motivating and inspiring them to reach their highest capabilities.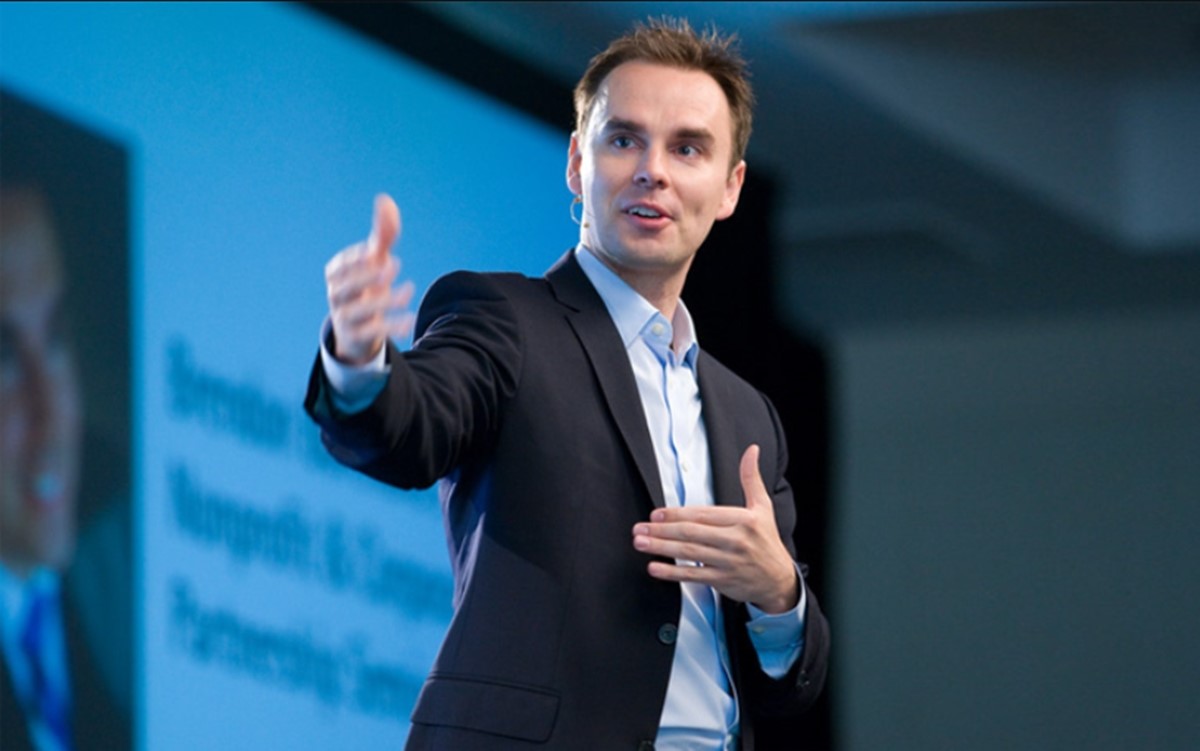 He established the Experts Academy and High Performance Academy, which provide lessons about business, entrepreneurship, productivity, psychology, and persuasion.
He is also the author of several famous books, including High Performance Habits that discusses the habits you need to acquire in your life to become successful and The Charge, which shows readers how to master the "human drives" to be happy and energized.
Some of his quotes include:
"We learn that the more we are true to ourselves, the more we can connect with and contribute to the world."
"Optimists are happier in life for a reason."
"Without making the actual attempt, without trial and strife, there can be no true knowledge, no progress, no high achievement, and no legend."
Website: brendon.com
The bottom line
That's it for the list of top 15 motivational speakers in the USA! By reading this list and getting to know these successful speakers, hopefully, you can get motivated, inspired, and engaged every day!
You can share your ideas in the comment box below about your favorite motivational speakers, their life stories, as well as famous quotes. We're always willing to hear and discuss this interesting topic with you!
If you're fired up and ready to take action, here are some guides to follow:
---
Sam Nguyen is the CEO and founder of Avada Commerce, an e-commerce solution provider headquartered in Singapore. Sam aims to support more than a million online businesses to grow and develop.
New Posts
Stay in the know
Get special offers on the latest news from AVADA.