20 Shopify Tips for New Store Owners in 2022
Shopify was among the leading e-commerce platforms in 2021, and it may be thrilling to launch your first Shopify store. However, it may be extremely nerve-racking if you don't have a fundamental understanding of Shopify and how to set up an online business there.
So, in this post, we'll provide you with a list of 20 Shopify tips for new store owners in 2022. Let's get started!
Shopify Overview
Shopify lays the foundation for running an e-commerce business. You'll be required to establish a storefront, exhibit items, interact with consumers, process payments, and more as you enter the online selling sector. Shopify offers you all of the tools you need to handle each of these processes. So you can think of Shopify's platform as a facilitator, easing the process of selling products online.
This platform offers a variety of price options. Shopify Lite, Basic Shopify, Shopify, and Advanced Shopify plans cost $9, $29, $79, and $299 per month, respectively. There is also Shopify Plus, whose pricing can be customized, and a 14-day free trial for all new merchants.
One of the most wonderful things about Shopify is how easy it is to use. You can concentrate on operating your business instead of wasting time dealing with shop technological difficulties. Shopify also provides a variety of theme options to make your website look beautiful, professional, and mobile-friendly in order to maintain consumers. Furthermore, the Shopify App Store, which has over 7000 applications and plugins, frees up your time to focus on more important matters.
This platform, however, has several restrictions. Some features cannot be accessed due to the way the code is put up. Some of Shopify's competitors provide more customization at the cost of many hours spent on extensive coding on their system.
Recommend: Shopify Pricing Plans: How To Choose The Right Plans For Your Store
20 Shopify Tips for New Store Owners in 2022
1. Do price rounding
Stores have a long-standing practice of ending pricing with a cent figure, such as.99 or.97, to make items appear cheaper. There's nothing wrong with that, but it's possible that your product doesn't need to compete on price. Therefore, you should take price rounding into consideration.
By navigating to Settings > General > Store Currency > Change Formatting, this can be done. We've set the store without decimals, but you can set it to your preferences.
2. Add all your policies to the footer
One of the most popular mistakes new business owners make is failing to provide policies on their websites. Customers frequently check return policies when browsing websites to verify that they may receive a refund if products are faulty. Policies also provide validity to your website, promoting trust.
Luckily, you won't need to write your own policies from the beginning. You can use or change the ones in your Shopify administration. Bear in mind, however, that you will be required to follow the policies on your website. In case you accept refunds in your policies, you must also accept refunds when a consumer requests one.
The policies can be found in your Settings under Legal.
3. Update your product inventory monthly
You want to show Google (the king of organic traffic) that you update your website on a frequent basis. Google understands that you get visitors but doesn't feel the need to crawl your website if you upload all of your items on day one and never post another product again. Google's crawlers are aware when you upload new items, blog articles, or pages on a regular basis.
The more frequently you update your website, the more active it seems, and the more organic traffic you'll receive. Therefore, you should create a plan for how often you could add new goods. If you can create one new product every day, that's fantastic. Even if you can only produce 25 goods every month, that's fantastic. However, in order to gain from organic search traffic, you should try to stick to a timetable that you can adhere to over time.
4. Provide additional items if possible
You will make more money if you sell a larger range of things. That's not to imply you should sell everything; rather, it's worth investigating more things inside your niche.
Complementary products you should sell include:
Globally popular, but not a fading craze
One-of-a-kind
Something you truly want to sell
It's simple to find inspiration if you need it. Amazon and Google suggestions can show you related products that customers are looking for or have purchased, giving you a good notion of what to sell. You may also create a personal, non-business social media account and visit a similar online store to check what tailored adverts are displayed.
5. If you don't have the finances, promote on free channels
The majority of people who open their first online store want to generate money as soon as possible. As a result, many resorts to Facebook Ads. We admire your determination; however, if you've never made a Facebook ad before, your first one is more likely to become a waste of time and money. You must be careful with how you spend your money if you want your bank account to increase.
To begin, integrate your Facebook Pixel into your website. Then, on your website, build a retargeting ad. This may be a retargeting add-to-cart ad, which converts the best.
Now, in order to avoid wasting money, concentrate all of your efforts on attracting free visitors to your website. Go to Pinterest and start pinning a lot of goods. Make careful to pin other images as well to avoid your account being flagged as spam.
Then go to Instagram and upload your items there as well. If you already have an Instagram following, use Instagram Stories to provide links to your items. If you don't have a following, reach out to specialized fan pages such as "fashion lovers" and ask if they'd be willing to feature a sponsored story on their page.
If you don't have a following, reach out to specialized fan pages such as "fashion lovers" and ask if they'd be willing to feature a sponsored story on their page.
You may post blog articles you've made for your website on Twitter. By employing retargeting advertising and focusing on getting free visitors, you can keep your ad prices low in the early months when learning how to advertise your online business wisely. It's all about ensuring you gain the fundamental marketing abilities you'll need to thrive in the long run without going into debt.
It's possible that this will be a long-term slow play. However, you'll be less likely to break even on your acquisition expenses if you do it this way, and you could even be able to develop a lucrative online business.
Recommend: 11+ Best Online Advertising Channels to Get New Customers
6. Make your website mobile-friendly
Nowadays, a large number of people use their mobile devices to shop for things online. As a result, potential clients will leave if your Shopify online store is not mobile-friendly.
Look at your Shopify theme on a mobile device to see how it appears for beginners. Shopify will normally adjust your site to make it seem better on a mobile device, but just to be sure, please double-check.
Redesigning your page will also make it easier for your website to be shown on a mobile device.
Consider the following options:
A fixed header
Using pictures selectively to bring attention
Using as little text as possible
Few to no popups
Adapting to various screen ratios (phone, tablet, etc.)
By designing your page in this manner, it will load quicker and be simpler to read, allowing users to get to the information they need faster.
7. Make as few changes to the theme as possible
Normally you can customize your Shopify theme to your preferences but just because you can customize it doesn't mean you should. Especially if you're a new Shopify store owner, we recommend you customize your theme as little as possible.
This is because your store's theme was created by a professional designer and you can totally trust their expertise. Plus, when working on images, you should change them in a way that corresponds to your brand. If your theme only works for a limited number of products, then you should either optimize your store or switch themes.
The most important takeaway from this is that if you have little or no design skills, it's fine to depend on your theme's designer.
Explore
8. Create a text logo
As an online retailer, you must have a logo. If you lack design skills, you may have a logo creator create one for you. However, one of the most popular errors is when consumers have a colorful shop backdrop and download their logo as a.jpg instead of.png, which results in a very ugly white box around your logo.
As a result, we want to emphasize that having a text-based logo is acceptable. There is no requirement for an image in your logo. Brands such as Lulus and MVMT Watches have fairly simple logos. They may include a little graphic next to their name, but the focus is on the name rather than the design.
You should also keep a close eye on image resolution. Many shops would have pixelated logos since they did not design a logo that was the appropriate size for the platform. Each theme will have its own set of measurements for which you must optimize your logo. You can get in touch with the theme's developer to ensure that the logo dimensions are correct.
9. International pricing
Pricing amounts can be adjusted differently for each nation. For example, if you offer a product for $10 but wish to charge more in a certain region owing to taxes or other reasons, you may now use a percentage to make your pricing higher. You can claim it's 20% higher in Germany to help cover the costs of German sales.
It determines foreign pricing by adding or lowering the cost by the proportion you provide. 20% of a ten-dollar bill equals $12.
There are two ways to update this (you must use Shopify Payments as a payment gateway for this):
Go to Settings > Payments from the menu. After you've set up Shopify Payments, go to Manage and scroll down to Countries/regions.
In Shopify, go to a product, scroll down to the pricing, and click the International pricing link. This will take you to the international pricing section.
Please bear in mind that international pricing is only accessible on the Shopify $79/month plan, however, it's a fantastic tool for shops selling globally.
10. Bulk product editor
There are several ways to bulk edit your products. You may add features to your table to basically create it so that you can quickly and easily customize all of your products.
Go to Products and then choose all of the products you wish to customize. Then choose Edit products.
![shopify tips}(https://i.imgur.com/k44QuuX.jpg)
11. Check out using email or phone number
Customers may now check out using their email address or phone number as the default. It's important to evaluate this setting if you want to take emails from everyone for future email marketing, depending on what the business owner wants to capture from their customers.
Navigate to Settings > Checkout and then to Customer contact.
12. Add ready-made items to your store
If you've recently started selling on Shopify or are considering doing so, you might be at a loss regarding what to offer. Some Shopify business owners sell one-of-a-kind things that they design themselves. Other online vendors buy in bulk at wholesale pricing. You may also make print-on-demand goods that allow you to personalize your own items.
Selling proven items are the quickest approach to launching an online business. As a result, you should think about offering popular, trending things, and have a large order volume.
13. Digital Goods VAT Tax automatically calculated
The automatic tracking of digital products' VAT is a big benefit for digital businesses. If you offer digital items, you must pay VAT tax in the nation where your consumer is located, regardless of your business. This is only applicable in the EU.
This was done to prevent corporations like Amazon from selling digital items to the EU while being based in a VAT-free nation and avoiding paying VAT.
Therefore, if you sell digital items, you should enable this function in Shopify so that your accountant does not have to do it manually at the end of the year.
To calculate VAT on Shopify, navigate to Settings > Taxes and choose the Charge VAT on digital goods checkbox.
It is up to you whether you want the VAT included in the product price or added on top by checking the box All prices include tax if you want it included.
14. Add languages
Languages are such an important connection for the world, which needs to be taken more seriously in online businesses. If you sell items in different countries, it's generally a good idea to add languages to make your customers more at ease and connected to your business.
To add a language, navigate to Settings > Languages > Add Language.
15. Add your site to Google Search Console
Another Shopify advice that we cannot emphasize enough is that if you want to rank on Google, you must set up Google Search Console and see how your site ranks.
GSC is Google's way of informing you which pages rank best, which keywords your store ranks for, and a slew of other important information. It also shows you your site's problems and where you may enhance site performance, mobile usability, etc.
Here are some useful tips for SEO:
Never change your URLs; doing so will harm your rankings. You can only change them suppose they have been live for a short period of time, such as one day or so, because they have not yet been appropriately ranked. Set a 301 redirect from the old URL to the new one if they have had time to rank and you wish to change the URL for a solid cause.
Avoid using duplicate content to fill up pages.
Always use internal and external linking; Google and your consumers both like it.
Discover how to optimize your pages using keywords, meta tags, and other techniques.
To get new pages ranked quicker, enter the page's URL into GSC and request an index.
16. Shopify Analytics
Analytics is among the most often used metrics in eCommerce. It's critical to know where your consumers are and what they're doing. Shopify has its own metrics, which are really valuable.
Depending on your Shopify plan, you may have additional alternatives. Shopify's basic plan is relatively modest, but the subsequent plans are far more comprehensive. Metrics such as which goods have sold the most, product conversion rates, average order value, and much more are available.
We highly recommend you install both Google Analytics Universal (old version) and Google Analytics 4.
17. Use collection pages for SEO
Collection pages are significant for SEO. Because it might be difficult to rank a specific product page for a keyword, collection pages can be used to rank for that keyword instead, as long as they are relevant.
Collection pages rank really well on Google since they are not product pages with price. They are basically a page that displays a selection of your items.
For Google to rank the collection page, you must add content to it. As a result, you'll need to include a lot of words and details on the keyword/products you're describing. We recommend adding the material below the items so that customers can see the products right away, as that is what collection pages are for. The purpose of the material is just to get on Google's search radar.
18. Use Shopify for hosting and invest in a domain
Sellers will benefit greatly from Shopify's hosting service. It employs a content distribution network, which is a network of servers that host site material in several places across the world, allowing it to be distributed to local consumers more quickly. This increased speed improves customer loyalty.
Shopify does provide a free domain, but it is not customizable. The brand name, Shopify, will always appear in the URL, which might have an impact on your SEO. Instead of visiting Shopify's page, custom domains will bring them to you.
A domain will cost at least $11 per year, but it may cost more. When you invest in one, you will receive all search traffic to your business and will be able to maintain the authority your domain has built over time, which will increase its rank even more.
19. Invest in high-quality photos
You should never underestimate the effect of high-quality pictures on your website. The more professional your images are, the better your product appears, and the more professional your brand would seem to customers.
When developing your business, you have various possibilities, with sites like Unsplash providing gorgeous photos for free. That type of image can work well as a header or backdrop, but you should hire a professional photographer when it comes to actual product shots.
Good product shots may be used in places other than your shop. Consider your social media postings, particularly those on Instagram. You may also use them to snap high-end photos of brand ambassadors or match them with customer testimonials to demonstrate what the product looks like.
20. Use plugins and integrations
Because of the large number of plugins and integrations available to merchants, Shopify is highly customizable. So you should dive in, locate the ones that will benefit your shop or solve an issue, and give them a go. Then, keep the ones that are effective for you.
Shopify plugins and integrations can help you with everything from payment processing to marketing initiatives. You may, for example, combine Constant Contact with your store to make email marketing much easier. This integration provides you with:
Emails that are tailored
Cart abandonment emails that are sent automatically
Drag-and-drop functionality (add things right from your store to an email just by dragging and dropping them)
Sales statistics
And that's only one example of integration. There is so much more for you to explore in the huge collection of Shopify plugins.
Final Words
We hope that our 20 Shopify tips for new store owners in 2022 will assist you in simplifying the operation of your online business. By implementing these suggestions on your Shopify site, you will be able to lay the groundwork for future success.
New Posts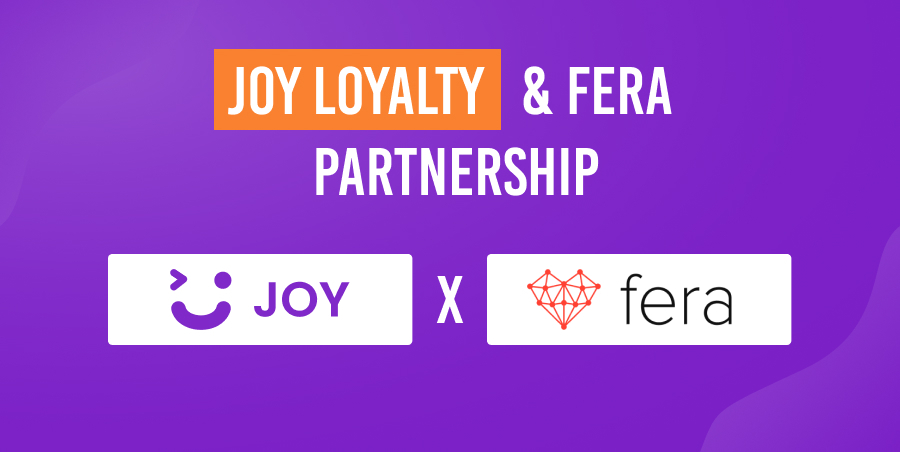 Subscribe
Stay in the know
Get special offers on the latest news from AVADA.
40k
subscribers has been joined!
Earn $10 in reward now!