6 Shopify Reports That Will Help You Improve Your Performance
There are many angles to look at when it comes to your eCommerce store's performance. You may look at marketing metrics to see acquisition costs; you may assess your content to see if they're driving optimized traffic to your site, and much more.
Among the different eCommerce platforms, Shopify has the most comprehensive set of performance-related data. By assessing them, you can pinpoint opportunities for improvement, such as your marketing strategy, your site's user experience, search engine ranking, or back-end development. Your marketing department can also use this data to do market research. Here are the reports you'd want to monitor. It's important to note that you should assess all these metrics in conjunction with each other and not focus on a single Shopify report.
1. Growth Dashboard
Many online store owners prefer Shopify among other eCommerce platforms because of the Growth Dashboard. The dashboard gives you a high-level view of your eCommerce store's performance. The higher the numbers are on this Shopify report, the better your store performs. On the other hand, if there's a decline seen in the growth dashboard, you'll need to make some changes to your marketing strategy.
The growth dashboard shows two things—your total sales and the online store sessions. The total sales section shows your store's sales revenue over a specific period. On the other hand, your online store sessions are the number of visits your store gets, whether they're returning customers or newcomers.
As one of the more direct variables of success, look at your growth dashboard in conjunction with the other Shopify reports on this list. See if there's a causal relationship between your marketing metrics or page load time, for example.
You also should see if any of the other Shopify reports also affect each other. For example, an increase in returning customers may also result in an increase in sales over time. Or, a low page load time may adversely affect what you see in your returning customer Shopify report.
Recommended: How to View the Overview Dashboard on Shopify
2. Traffic report
Your Shopify site's traffic report measures the number of people visiting your site at any given time. It's like the foot traffic at a mall or shopping center. The traffic report also shows where your traffic is coming from. From this report, you may discern the following:
Effectiveness of traffic ad campaign.
Marketing channels that are generating the most traffic.
The demand for the products you're selling.
The screenshot below shows sales by traffic referrer source. While unknown sources account for the biggest traffic share in this example, direct traffic (website visits not coming from search engines) is a close second. Based on the report, traffic from search engines generates just a handful of clicks, which indicates that you might need to pay closer attention to your SEO.
The Shopify reports on traffic may even give you your visitors by country, visitors by the device used, visitors brought to your page by what referral, giving you more details on the kind of traffic you're receiving.
What can you do with this data?
You may tweak your marketing campaign after seeing which referrals (Facebook, Instagram, email marketing, affiliate links, Search Results, etc.) are performing well or not.
If you see a healthy relationship between ad spend and traffic, this may be a sign that you should invest more in your ads.
After seeing which countries and areas you're getting traffic from on your eCommerce platforms, you may opt to target these locations. You'll also get a general understanding of the type of consumers who might be interested in your goods.
Your traffic should also indicate when your eCommerce site can still hold the daily load of visitors. Your website traffic can be managed initially when you start your online business, but it keeps growing as your business does. If you notice increasing traffic more than the site can handle, look into improving your site's backend.
Look at your traffic in conjunction with your sales over time. If you have high traffic but comparatively low sales, that means people are leaving your site without making a purchase.
Assessing your traffic report will allow you to see if your marketing is performing according to your goals. This will also let you analyze if your current capacity keeps up with the daily traffic you're receiving. Depending on this Shopify report, you ought to make changes to your systems and servers to accommodate increasing traffic.
3. Returning customer report
Customers don't often return to the same website twice. Assessing your returning customers allows you to get an idea of a few things:
Your website's engagement level. If you see your customers are coming back for more, it indicates that your store engages with them effectively.
Customers who've visited more than twice or thrice are your loyal customers. Looking at returning customers will give you insights into how large your following is.
Returning customers give insight into any retargeting campaign you may have running.
Returning customers are a good metric for a solid, functioning, and engaging website and an effective retargeting strategy.
Here's what you might want to do when you don't see good numbers in your Shopify report on returning customers:
Optimize your website. Incorporate visual elements such as engaging photos to represent your products better. That gives visitors a picture-perfect idea of what your products are like.
Improve your website load time. Poor load times lead to higher bounce rates. If customers have a poor first impression of your site, they are not likely to return to your Shopify site.
You should look into eCommerce website development services to fully tailor and tweak your site to ensure new visitors' engagement.
Look into your UX / UI. Is it easy to navigate? Customers are likely to leave if they encounter a UI that frustrates them.
Assess your retargeting campaign. See that you're using engaging content and copy that entice your audience and remind your readers of your site's existence.
High traffic but low returning customers indicate your shop's decreasing success. That means you should focus on retargeting and user experience.
A growing trend in your returning customer report means that your Shopify site engages enough. More returning customers will eventually mean a growing user base and, hopefully, more sales.
4. Average Order Value report
Your average order value, or AOV, is the report that shows the average value per sale. That is your total sale value divided by the number of sales made. Your AOV is an indicator of the following things:
Your ability to upsell your more premium high-costing products.
Your ability to get consumers to buy and splurge.
You may calculate your average customer lifetime value from your AOV.
A low AOV may be an indicator that your consumers only tend to buy your entry-level products. If that's the case, try to look into price psychology and upsell marketing through retargeting campaigns and email newsletters. Here's how you can improve your average order value.
Have your finance and marketing department coordinate on leading prices. Price psychology is an effective way to get your customers to buy higher-value products.
Coordinate with your UX/UI staff to set up your eCommerce page so that visitors gradually gravitate to the more premium items. A proper UX/UI will lead your visitors from showing interest in entry-level items to purchasing higher-value products.
Retarget those who have previously bought items from your store. One of the ways you can do this is through Facebook ads. Incorporate Facebook Pixel into your site to track visitor activity and create a retargeting campaign targeting those who have made a purchase on your store.
Utilize an email drip campaign with emails that thank consumers for purchasing and show them recommended items based on their previously purchased items. That will help you upsell.
Create blogs and other forms of content to generate demand and interest for your higher-tier items. Look into inbound marketing and build links to your premium items' product pages.
Follow the strategies mentioned above, and you'll optimize your AOV. This isn't just a vanity metric either, as this value is directly proportional to company revenue and growth.
5. Sales-over-time report
Your sales-over-time is your total sales value over any given time frame. That is one of your more concrete Shopify reports since you may study this in conjunction with your other metrics (i.e., website load time, customer bounce rate, ad spend, etc.) and see if there's a direct relationship. You may specify the date range of this report, allowing you to retrieve valuable data about the following factors:
The market demand for the product(s) you're selling
Seasonal demand patterns for your products
Growth rate over time
Purchase rates and returns on your marketing campaigns
Relationships between sales and other metrics
You can retrieve a lot of long-term and short-term metrics from this Shopify report. If your sales-over-time shows an upward trend for an extended time frame, that indicates an overall healthy growth. You may also see the holidays and seasons when your shop sees more traffic than usual. Take note of these important marketing days.
The sales-over-time report is also an effective metric for your various marketing campaigns. If you're running ads on Facebook, and the following month sees an uptick in your sales, this will allow you to assess the efficiency of your marketing efforts.
Here's what you can do after assessing your sales-over-time report.
When you notice a yearly downtrend, this may be a sign that you're losing to the competition. You ought to look more into your market research. Once you have a good idea on the market, create innovations to your products so they remain relevant.
Take note of the months where your sales are spiking. You may want to conduct a marketing campaign around these seasons to enforce your authority on that season (i.e., Coca Cola during Christmas)
If you notice a healthy relationship between ad reach on your marketing campaign and purchase, this may be your sign you need to invest more in your marketing efforts.
If you see that your sales-over-time has gotten lower after your average page load time plummeted by 1 second, this should be a sign you should optimize your Shopify page.
Your sales-over-time is one of the most critical reports you ought to look at. It can assess short-term and long-term hiccups and pinpoint deeper problems.
6. Sales-by-product report
From the name itself of this Shopify report, your sales-by-product is the number of sales you have for a particular item. That lets you see your best-selling products and what products aren't selling too great. You may also use this report to determine the seasonal performance for each of your products.
Here's what you may determine from the sales-by product report:
Your best-sellers at any given time. Some items may be seasonal, meaning there's a high demand for them during a given period.
Lulls for any given product(s) at any given time. If there's a dip in sales for a particular item for that season, your item may not be competitive during those months.
Items that people show little to no interest in at all. Some items may have relatively low sales regardless of the season. You may either discontinue them or figure out what causes the low sales.
Items that consistently have high sales regardless of the season. These are your star items, which means you need to keep them in your inventory.
From this Shopify report, you may predict a pattern on when various items will be in demand and won't be in demand. You may also see which products are generally not selling well and those selling well.
This data should prove helpful in helping you plan what to supply, manufacture, and keep in stock. This practice should be the default with eCommerce companies.
Here are some other things you can do to improve your eCommerce store performance:
Create marketing campaigns to upsell the products that don't sell as well. That includes utilizing social media ads and investing in resources to rank for relevant keywords, among other marketing efforts.
Upsell the products that don't sell as well to those who have bought relevant better-selling items through pop-up notifications or email drips.
Create marketing campaigns to widen the reach of the best-selling products.
During lull seasons of certain products, create marketing campaigns.
Feature your items that don't sell as well on your eCommerce store's spotlight or home page.
The sales-by-product Shopify report will allow you to decide on the company's direction, too, since this provides valuable feedback on the behavior of the market.
In Closing
There are many Shopify reports, each with its valuable data. When used in conjunction with each other, they will allow you to pinpoint precisely where the problem lies in your eCommerce site.
Your growth dashboard gives you a bird's eye view of your store's performance. Traffic reports are a sign of effective marketing or high demand for what you're selling. Returning customers are those who come back for repeat orders. They're a good indicator of an established user base. Your average order value shows the average value any single shopper might bring to your company.
Your sales-over-time report provides valuable short-term and long-term data. Your sales-by-product report lets you see what products are selling and what aren't. Assessing your Shopify reports against and with one another will enable you to dive deep into your eCommerce business' performance and diagnose the problem. Knowing how to analyze these groups of data is a must-have skill.
This is a guest post that was contributed by Jimmy Rodriguez. He is the VP of eCommerce of Shift4Shop, a completely free, enterprise-grade eCommerce solution. He's dedicated to helping internet retailers succeed online by developing digital marketing strategies and optimized shopping experiences that drive conversions and improve business performance.
New Posts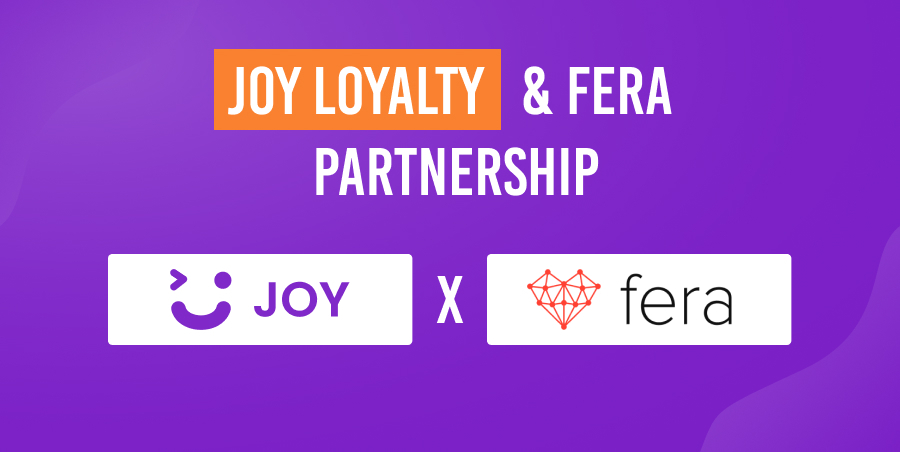 Subscribe
Stay in the know
Get special offers on the latest news from AVADA.
40k
subscribers has been joined!
Earn $10 in reward now!