8 Best Products to Sell on Shopify
Creating a visually appealing online store is only one aspect of achieving eCommerce success. You must also sell items that people actually want.
Figuring out what to offer in your Shopify shop comes from a variety of sources, including a passion for the craft, an eye for quality, an inventive streak, and a sense of where the demand is.
While enthusiasm is essential for establishing a business, you won't go very far if there isn't market demand for the product you're so passionate about. It can't be a one-person target audience.
Ideally, you should be able to offer a product that you are enthusiastic about and that is also in great demand. But how can you know which things are popular?
In this post, we'll go through some of the most significant information about Shopify as well as update 8 most trending products to sell on this eCommerce platform.
Recommend: Top 40 Trending Products To Sell Online
An Overview of Shopify Ecommerce Platform
Shopify claims to have everything you need to start selling online. To begin, you can pick from more than 70 professional and free store themes. You have complete control over the colors, graphics, and fonts. There are no design abilities necessary. Your consumers will have a consistent experience no matter how they browse your store because all Shopify themes are fully responsive. With Shopify Payments, you can accept credit cards immediately and without the need for a third-party account. You may receive a comprehensive and detailed perspective of your business better to understand sales, orders, and your target market so you can adjust your products and marketing more effectively. You'll always be one step ahead of the competition with Shopify's built-in SEO capabilities, automatic marketing, and free training material. Using Shopify apps, you can also increase lifetime value and recurring income.
Key Features
Storefront
You'll enjoy how your Shopify website looks with themes from world-renowned designers.
Every template has its own set of straightforward settings, allowing you to adjust every aspect of your storefront quickly and effortlessly.
A built-in mobile commerce shopping cart is included with your Shopify store. Any mobile phone or tablet can be used to browse and buy from your store.
You have complete control over your store's HTML and CSS, making it simple to personalize every part of it.
You can collaborate with one of our Shopify Experts to completely design your store.
You can either use your own domain name or buy one from Shopify.
On your Shopify blog, you can publish and categorize content, build lookbooks, encourage discussion, and control comments.
Shopify can host your complete website. A full-featured content management system is included with your online store.
Shopping cart
A free 256-bit SSL certificate is included with every Shopify store. The same level of security used by banks protects all pages, content, credit card, and transaction information.
Automatically receive shipping rates from major carriers such as UPS, USPS, and FedEx.
From the moment your store opens, you can accept Visa, Mastercard, Discover, and American Express. There will be no hidden costs and a cheap credit card rate.
Recover lost sales by automatically delivering a link to abandoned shopping carts to prospective customers, pushing them to complete their purchase.
Shopify works with over 100 external payment methods from around the world, including bitcoin, PayPal, and iDEAL.
Set up fixed-price, tiered-price, weight-based, and location-based shipping prices.
By providing free shipping to your consumers, you can increase your average order size. You have the option of selecting the price point at which free shipping is applied.
Shopify will automatically handle key country and state tax rates according to your location. Your online store checkout is available in more than 50 languages, and you can always change your store's theme to fit your needs.
Store management
Get to know your clients and their purchasing habits. At a glance, see their contact information and order history.
Shopify interacts with dropshipping programs like Ordoro, Inventory Source, and eCommHub, making it simple to get started.
Enable customer account creation at checkout to encourage repeat purchases. Customers who do not want to create an account can check out as guests.
Refund a portion or all of an order to the original payment method. Your inventory is automatically updated.
Customers can be categorized and exported based on their geography, purchasing history, and other factors.
Update your store, manage inventory, process orders, and contact customers with the Shopify app on your smartphone.
Set up a custom fulfillment solution or connect to fulfillment solutions like Shopify Fulfillment Network, Amazon, Rakuten Super Logistics, and Shipwire.
Customize the appearance and language of your automated store emails.
Right from your phone, you may take payments and fulfill orders. From the post office, send shipping alerts.
Marketing & SEO
Use search engines to help potential customers locate your store. SEO standard practices such as configurable H1, title, and meta tags are supported by Shopify.
If you buy $25 with Google, you'll receive $100 in Google advertising credit.
With your items, webpages, and blog entries, your sitemap.xml is automatically generated.
Allow customers to submit SEO-friendly product reviews on your website to engage them and encourage sales.
Boost sales and customer loyalty by developing highly targeted discount codes and Buy One, Get One promos right from the Shopify admin.
Your Facebook fans can look at your products and buy them without ever leaving the platform.
Customers can buy a gift card for someone else from your store, or gift cards can be used as store credit.
Social media integration is available on all Shopify websites, including Pinterest, Instagram, Facebook, Twitter, and Tumblr.
Products
Shopify enables you to keep track of all of your goods. And, stock counts are kept track of, and when inventory runs out, sales are instantly halted.
Your digital products can be ordered and downloaded directly from your web store.
Make your things available in a variety of sizes, colors, materials, and other options. Price, SKU, weight, and inventory might all be different for each version.
Use CSV files or one of Shopify's import/export tools to import or export your products.
Sort products by category, type, season, sale, and other factors. Smart collections arrange products based on vendor, price, and inventory level automatically.
You can offer as many or as few things as you want in your online store.
Add numerous photographs to your products so you can show them off from different perspectives.
From your admin, you can quickly add, manage, and display video and 3D assets on product pages.
Use product-specific meta tags, titles, and URL handles to optimize your product pages for search engines.
By installing and administering a subscription app within the Shopify platform, you can create recurring revenue streams and increase client loyalty.
Web hosting
You'll never be charged depending on the number of people that visit your store or the amount of traffic it receives.
To keep your customers' personal and business data safe, your online store comes with a 256-bit SSL certificate.
You get limitless email forwarding when you buy a domain name from Shopify. Make email addresses for your store, such as [email protected]
All Shopify upgrades are automatic, so you'll have access to the most up-to-date features right now.
You don't have to worry about the security of your customers' credit card information because Shopify is PCI Level 1 certified.
Analytics
An actionable dashboard of your sales, orders, and traffic assists you in making the best business decisions.
You can track sales, visitors, and referrals using Google Analytics in conjunction with your online store.
Examine the origins of your visitors and how they reached your online store.
Reports can be exported to a spreadsheet program for further analysis, or given to your bookkeeper or accountant.
Recommend
Mobile App
With just one click, you may fill one or more orders, making order administration a breeze.
The Shopify app and your online store instantly sync your products, inventory, orders, and customers.
Quickly identify topics that require your attention and follow business trends.
All from your phone: add products, take product photos, alter prices, and manage inventory.
Look up client profiles and contact them right now via email or phone.
Pricing
You can select one of the following pricing plans:
Basic (Suitable for new eCommerce businesses with occasional in-person sales): $29 per month
Shopify (Suitable for growing businesses selling online or in-store): $79 per month
Advanced (Suitable for scaling businesses that require advanced reporting): $299 per month
Benefits
It's simple to set up and utilize: Shopify makes it simple to run an online store without the headache of dealing with infrastructure or development expenses that self-hosted systems such as Magento entail. The admin interface is sleek, user-friendly, and straightforward because all of the features are clearly structured. The Shopify website also has a wealth of material and video training. To sell, all you need is a single item.
There is no need to be concerned about technology: You don't need any technical experience to start a basic Shopify store; Shopify supplies all software and infrastructure. Not only does this make getting started easier, but Shopify's hosting is likely to be quicker and more secure than you could achieve on your own, and it can easily withstand any traffic spikes you may have. S
Safe and dependable: If you own an eCommerce shop, you'll have to deal with sensitive data like credit card details and irritable customers. This implies that your website must always be fast, safe, and accessible. The reliability of a hosted solution is one of its main advantages. Shopify will take care of all server maintenance and updates, ensuring that your store and shopping cart are always accessible and that pages load quickly. Shopify will manage PCI compliance for you, and SSL certificates may be activated in your store to encrypt any data and deliver it over a secure connection (required when you deal with credit cards).
Customizable: There are 160 free and paid themes available in the Shopify Theme Store, all of which are mobile responsive, as well as hundreds more on sites like ThemeForest. Each theme can also be completely customized by altering the source code. So it's simple to create a gorgeous and unique online shop that matches your company identity!
How to find trending products on Shopify
It might be challenging to find the proper things to sell that truly capitalize on current trends.
Fortunately, there are technologies that you can use to discover your fellow humans' and future clients' shopping patterns.
Let's start with how those potential clients seek online. That is crucial in determining what they are likely to purchase.
Look into search terms and keywords
Google is a large search engine that pulls up millions of web pages per second in response to various terms that people type into the search bar.
As a result, they have a wealth of information on what individuals are looking for. With Google Trends, you can get such information for free (which you will see throughout this post in the form of primary-colored charts).
Simply put a product concept into Google Trends, choose the time period for which you want statistics, and a simple line chart illustrating how popular (or not) it is will appear.
Change the time frame to gain a longer or shorter picture of what you're investigating by adding more ideas and comparing them.
Further down, you'll discover which locations it's most popular in, as well as similar search inquiries with their own trends. So, once you've located the product you want to sell, you'll know which states it will sell best in and what additional SEO phrases you should use.
Exploding Subjects, a website (and weekly newsletter) that reveals hot topics as they emerge, is another useful tool. This way, you're not trapped putting anything you're thinking into Google Trends.
Keyword research skills may also be found in SEO tools. Keyword research tools on platforms like SEMrush, Ahrefs, and Moz may help you uncover popular product subjects.
Not only that, but you may browse for some of the most often asked queries to learn more about what customers want in the market.
For example, if you Google "coffee substitutes" or "alternatives to coffee," you'll discover a huge industry dedicated to non-caffeinated beverages that keep you awake.
What is currently being crowdfunded?
Crowdfunding websites may provide you a lot of information about what people desire in the market. Consider this: they're investing in initiatives that may not ship for several months.
There's a lot of enthusiasm there.
Kickstarter is, of course, the most well-known. Simply select Discover (top left corner) and then Trending to see what's hot.
Projects are listed in order of popularity. If you already know what vertical your product will be in, you may further filter it down by category.
The most popular initiatives will be financed first, followed by others (some even exceeding 10,000 percent of their goal). You can also sort the list by Most Funded or Most Backed, which will display the projects that have received the most money or had the most supporters over time (but they may be dated).
Indiegogo is another site worth looking into. To see a complete list of projects, go to Explore > Explore All Projects.
Take a look at what's hot on Amazon
Where better to acquire market intelligence than the world's largest eCommerce platform?
They make it simple to see what's hot on the web. Simply click Best Sellers in the top navigation bar to see the best-selling goods by category.
You may also access additional useful product listings from this page:
Movers & Shakers: Biggest sales rank gainers in the previous 24 hours.
Most Wished For: Products that are frequently added to Wishlists and Registries.
Gift Ideas: The most common items purchased as presents
Canopy.co has you covered if you want a more selected collection. From the home page, you can discover what's hot, what's new, and what's most popular. They also feature gift guides and lists to assist gift-givers.
Look for trends on eBay
Then there's eBay, which is another enormous marketplace.
They're all over the world, and merchants have just about anything you can imagine. On eBay, you can even buy yachts, vehicles, and motorbikes. I can't imagine how much delivery would cost.
Simply select Shop by category next to the logo and then All Categories to uncover the most popular subjects in each of the site's key categories.
You'll find all of the subcategories for each category, as well as their top goods, under each category. Even better, each category has a Popular Topics section that shows you which topics are the most popular.
So, if you're thinking of selling men's t-shirts, you could have a good idea. Shirts are quite popular among men.
Markets for wholesale goods
While there are a lot of direct-to-consumer firms these days, there is still a lot of money to be made by reselling things from wholesale markets.
Alibaba is one of the largest worldwide B2B marketplaces, where you may locate popular items that other companies are purchasing.
DHgate, Worldwide Brands, and SaleHoo are three more popular wholesale marketplaces.
Another alternative is to check out what's hot on AliExpress, Alibaba's B2C marketplace. While you can search that site on your own, Thieve.co has already done a lot of the legwork for you.
Publications
Keeping up with the latest in product design and development necessitates some passive reading.
Fortunately, there are journals dedicated to covering what's fresh and fascinating in the realm of physical items.
The name Trendhunter says it all. They discover the newest and most popular things on the market. While it may not all be relevant to what you're searching for, it will keep you interested while you're looking.
Cool Material is another online newspaper that highlights interesting new products, such as smokey bourbons and sleek pocket knives, as well as Japanese denim and futuristic coffee makers. ​​
Related products
As you begin to narrow down what you will sell, looking at related items on platforms such as Amazon will help you understand how you might widen your product offers.
For example, if you establish a firm that offers unique bike seats, you may discover that customers are also seeking customized panniers to match their fancy seat.
And there you have it: your second product offering is now in focus.
8 Best Products to Sell on Shopify
You can identify trendy items as they arise if you have some grasp of the segments you wish to market to and a variety of research methods at your disposal.
Nonetheless, let's go through some of the current hot things that you might like to market right now.
1. Home Enhancement
We might as well make our home lovely because we'll be spending so much time here.
Storage containers
People want to be organized, and you can help them get there by selling containers.
Home renovation is more than just putting up shelves and knocking down walls. It may be as easy as rearranging that wacky cabinet arrangement you've got going on.
This includes a wide range of storage options, such as sealable food storage and strong plastic clothes containers, as well as woven bags and fabric-wrapped toy boxes.
Smart home products
Alexa and Siri, our personal AI bots, are commonplace in homes throughout the world. Clearly, we ignored 2001: A Space Odyssey's science fiction warnings.
Nonetheless, the smart home is getting increasingly sophisticated and popular.
You can lock your door from anywhere in the nation, shout at potential burglars through the front door camera, configure your lights to turn on as you step in the door, add goods to your shopping list by informing your speaker robot, and much more.
If you can break into this industry with a unique product, you'll need a dependable payment processor to handle all of your transactions.
Home office gear
Our home offices have evolved into our work nests, where we acquire both useful and ornamental objects to make working more convenient and comfortable.
Individual customers have undoubtedly entered the office equipment industry, whether they are working through a stipend from work or simply purchasing their own.
The ability to stand while working has grown in popularity over the years, but individuals still desire the option to sit if necessary. We all need to take a seat from time to time.
So, whether crank-powered or powered by electric motors, sit-stand workstations are here to stay.
Along with that, there are monitor arms that enable you to freely rotate your display, ring lights that help you appear sane during Zoom conversations, noise-canceling headphones so you don't tune out everything, and an assortment of ergonomic chairs and stools.
Rugs & doormats
The snarky doormat awaits you at home. At least, that's what the patterns indicate.
We can't dispute that doormats are useful for cleaning our dirty shoes, but they may also make a strong first impression on guests, delivery people, and solicitors.
Rugs have also grown in popularity, most likely as a result of carpet's demise.
You'd think that innovation would be unthinkable in our industry, but customers are continually seeking ways to make their lives simpler.
As a result, you come up with the notion of washable rugs, and the internet goes crazy over it.
2. Workout Equipments
Staying fit is vital for a variety of reasons, including lifespan, attempting to appear like Marvel actors, keeping up with your kid, making your Fitbit less dissatisfied, going out for takeout since meal delivery rates have grown crazy, and so on.
Home gym equipment
When you have a living room, who needs a gym?
HIIT training applications have provided us with a low-cost method of making ourselves really painful the next day (and stay strong). Resistance bands and jump ropes are popular inexpensive add-ons to this digital experience right now.
Big price items like Peloton and Tonal are also popular, but producing these things as a business is more difficult.
Bikes
While exercising at home has grown in popularity recently, individuals are still excited about heading outside to boost their heart rates.
During the epidemic, bike sales skyrocketed, and merchants struggled to keep up with the new and unexpected demand. That demand has decreased slightly since last year, but it remains higher than in previous summers.
Biking comes with a plethora of accessories, so you don't have to only sell bikes. Water bottles, phone mounts, baskets, panniers, bike saddles, and the list goes on.
3. Health & Nutrition
Staying fit also includes eating properly and taking the proper vitamins. If you can find something that people truly like, this niche has a lot of promise.
Coffee alternatives
Coffee will always be popular, but many people are beginning to explore other ways to start their mornings. No-caffeine and low-caffeine alternatives to coffee are gaining traction in the market.
Mushroom coffee, which is high in adaptogenic fungus, is swiftly gaining popularity. Golden milk, a turmeric-based beverage, and matcha, a powdered green tea drink, continue to be significant candidates in this category.
These aren't the only three coffee choices, so there are lots of chances to make a statement with something really unique and novel.
Gummy vitamins/supplements
Children aren't the only ones who seek out gummy supplements these days. Adults have flocked to these tiny chewy sweets in droves.
As you can see, gummy vitamins have been steadily increasing in popularity for several years. Melatonin, the harbinger of good dreams, is having a moment in the shape of gummy bears.
Healthy drinks
The world of drinks, like the world of coffee, is in desperate need of a shake-up. While classic sugary soda is on the way down, bubbly beverages are on the rise. La Croix is fully aware of this.
We've all heard of probiotics, but what about prebiotics? These are the fiber substances that feed the probiotics and keep our intestines healthy.
Poppi, a new company, has introduced a prebiotic soda to satisfy our thirst for bubbles while also adding something nutritious to the mix.
Protein shakes have been popular for a long time, but they haven't always been the cleanest of goods. Recently, manufacturers such as Après have developed clean protein products that contain solely entire plant proteins, resulting in a healthier shake.
Explore: 28+ Best Shopify Health & Medical Themes 2022
4. Gaming Facilities
Humans have some of the most creative ways of amusing themselves. When you think you've heard it all, something more comes out that will blow your mind.
Tabletop games
The only board games available were Sorry!, Monopoly, Trivial Pursuit, Trouble, and Yahtzee for many years. We all played them since they were the only ones available.
The board game business has recently had a resurgence, with tiny companies releasing blockbuster tabletop games such as Settlers of Catan, Ticket to Ride, and Pandemic.
Deck building games have also grown in popularity, following in the footsteps of Magic: The Gathering.
If tabletop games are your passion, now is the moment to design and market your own. The most popular projects on Kickstarter are mostly tabletop games, so raising the necessary funds may not be a problem.
Video games
Games aren't new, but the independent gaming scene has exploded in recent years.
Small development teams are increasingly producing immensely successful independent video games that do not rely on ultra-high-end visuals. They are simply fantastic games.
Shopify is an excellent platform for selling games, whether they are physical tabletop games or digital games.
5. Travel Gears
We all want to move out of our houses and eventually go out of our cities. Travel took a significant blow in 2020, to be sure, but it is on its way back in a major way, and people want to do it smartly.
Minimalist wallets
People are increasingly attempting to simplify their lives. One way they're hoping to accomplish this is by streamlining what they have in their pockets. Nobody wants to wind up in the same situation as George Costanza.
Everyday Carry (EDC) is the umbrella issue under which minimalist wallets fit, with thousands of followers discussing the contents of their pockets and creating purchase guides for things that would make their lives easier.
The Ridge and Bellroy are two brands that have really taken off in this market.
Key rings, watches, pocket knives, multitools, phones, and other things are also included in this category.
Travel bags
Packing for a trip is difficult. As a result, this is clearly a field ripe for entrepreneurial innovation. Isn't it true that you should find the source of your sorrow and then solve it?
The problem is one of organization and accessibility. We have more stuff than ever before, and we need somewhere to store them so they don't get buried behind all the other extremely important things.
Companies have devised a number of solutions to these organizational issues, such as enabling quick access to your laptop, mobile phone, baby wipes, passport, keys, water bottle, and so on.
6. Beauty Products
It has always been vital to us to beautify ourselves with the aid of cosmetics. Finding the next big thing in bath and cosmetic goods may be quite profitable.
Male grooming products
Men have not historically been the main purchasers of cosmetic goods, but this has changed in recent years.
Fancifying facial hair using oils, balms, waxes, and clippers has risen in popularity, which means there is a lot of money to be gained in this market.
Read more: 52+ Best Shopify Beauty Stores Themes 2022
7. Clothing & Accessories
If you want to build a profitable Shopify business, clothing is a guaranteed bet. However, in order to truly achieve success, you must sell the correct style of apparel.
Loungewear, athleisure & shapewear
These days, it's all about comfort. We're spending more time at home, and we only see our coworkers through our laptops. Why not make yourself at home?
That's why loungewear and athleisure have taken up permanent residence in our closets.
When you do leave the house, though, comfort may also mean looking your best in that clothing. Shapewear, such as Spanx, can help you with that.
Men's essentials
Your product does not have to be ground-breaking. It might be easy and everyday. Just make certain that everything is of great quality.
Men are spending more money to make themselves more comfortable, just as they are taking greater care with their grooming regimen. Over the years, men's shirts, underwear, and socks have grown in popularity.
They are moving away from the big brands in search of something really comfortable. You may help them get dressed.
Minimalist watches
Watches are returning to the classics in the same way that wallets have shrunk to the necessities.
Some prefer smart watches, while many prefer the conventional and attractive timepieces of yesteryear.
Read more: 35+ Best Shopify Clothes Themes 2022
8. Green Products
Customers are becoming increasingly concerned about the status of the environment and their own effect on it. To fulfill this rising customer demand, a slew of new goods have emerged.
Menstrual cups
Instead of using throwaway goods like tampons and pads, some women are opting for a reusable alternative: menstrual cups. These rubber or silicone cups can endure for years and will save you money over time when compared to tampons.
Reusable kitchenwares
The kitchen is a large location where we can all cut back on waste.
Nowadays, it's simple to obtain reusable substitutes. There are several zero waste markets that function as one-stop stores.
Silicone reusable bags, reusable coffee filters, reusable straws, reusable travel utensils, washable paper towel replacements, and many more goods are popular in the reusables industry.
See more: 15+ Best Shopify Eco & Green Themes 2022
Conclusion
Now that you have the resources to investigate your next great product as well as a slew of trending product ideas, it's time to put them into action.
While there are many more hot goods to discover, I hope this list has assisted you in narrowing it down and locating your ideal niche market.
Whatever product you select to offer in your Shopify store, you'll need a stunning storefront to entice people to purchase. When you're ready to start customizing your store, Shogun can assist you in creating completely optimized store pages that truly drive conversions.
New Posts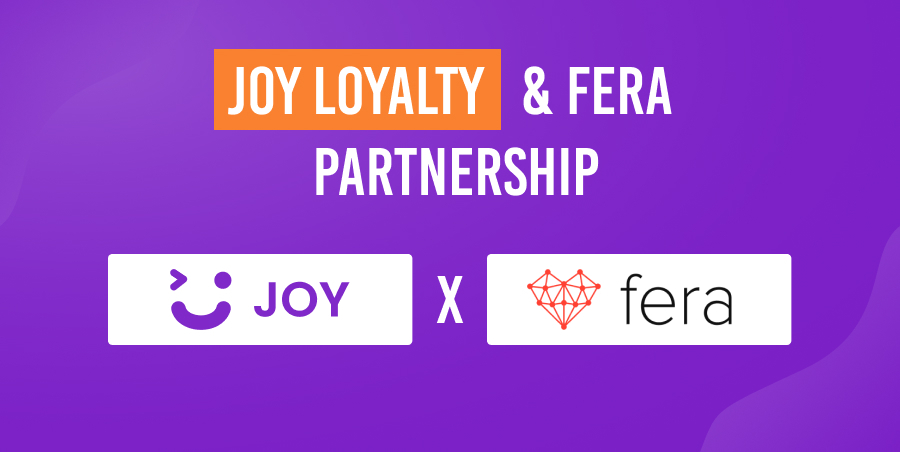 Subscribe
Stay in the know
Get special offers on the latest news from AVADA.
40k
subscribers has been joined!
Earn $10 in reward now!