Push Notifications vs. Email Marketing: Which Channel Should You Choose?
As a marketer, you must always be in doubt about what can be the most effective way to communicate with your customers. To be honest, how can you keep them interested and engaged about your message?
For years, marketers have been using a lot of digital marketing platforms to get people to know about their brand. Push notifications and email marketing are both powerful channels by which you can deliver your message to users.
While email marketing has been in the game for a long time, push notifications have just begun. In this article, we'll compare push notifications vs. email marketing and help you determine which channel to choose.
We should begin now!
Push notifications vs. email marketing: Quick overview
Push notifications
Push notifications are actually a new marketing channel to keep users engaged, and actually, they've become very popular over a relatively short time. They began in social media channels, but with the advent of mobile apps, they've rapidly become a part of daily life for most mobile device users.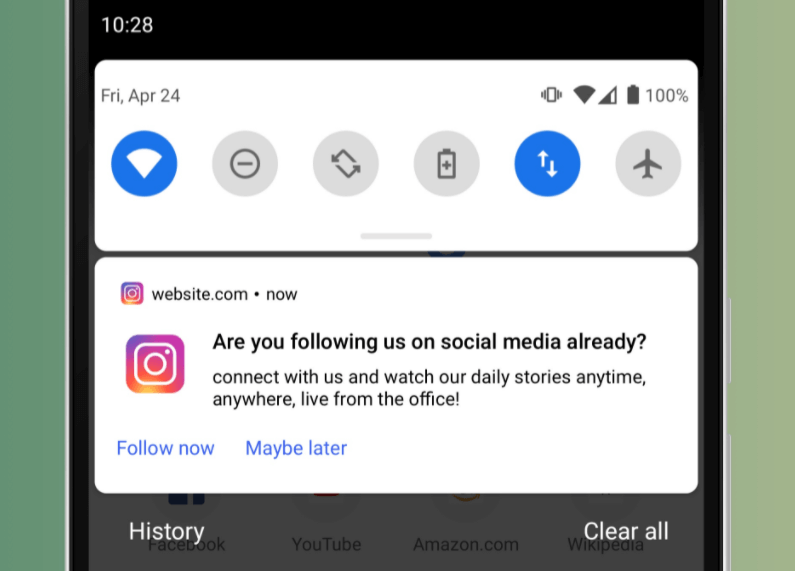 Push notifications are received on a user's screen and often convey real-time updates, transactional messages, behavioral nudges, and many more. In addition to web browser push notifications from brands, users can download their mobile app and opt-in to notifications.
As push notifications are subscription-based, you can only send messages to people who opt-in for your push service. So, to make your push campaigns successful, you need to acquire a high opt-in push notification rate.
Pros:
Push notifications let you interact with customers in real-time. The automated triggers help you reach the right audience at the right time in the right place with the right offers.
With push notifications, subscribers can opt-in without providing their personal details.
Push campaigns can save a significant amount of time by fully automating location-based, behavior-based, and preference-based targeting.
It's easy to track and evaluate push campaigns.
You can use rich media like images, audio, videos, GIFs, etc., in your push notifications.
Push notifications are proven to achieve an improved rate of opt-in, click-through, and conversion.
Cons:
Users receive push notifications only when their devices are connected to the Internet.
If used incorrectly, push notifications can be viewed as annoyances, prompting users to uninstall the app or block the page.
Push notifications work effectively when loyalty is already there. New users who're just exposed to your business will hardly opt-in to your notifications in the first interaction alone.
Email marketing
Email marketing dates back to 1978, when Gary Thuerk sent the first mass email campaign. Nowadays, marketing emails are often sent via third-party marketing tools like email marketing services. They are sent by brands to people who have subscribed to this channel.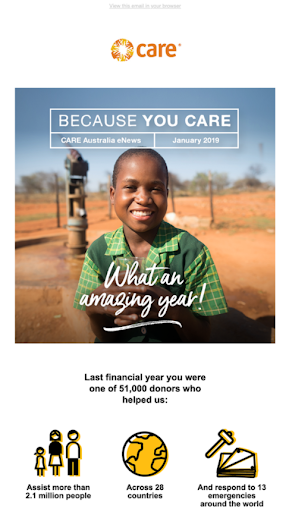 Emails are used to send many content types, such as brand newsletters, transactional receipts, and seasonal promotions. Even though email is a more seasoned messaging channel than push notifications, the email ecosystem is ever-evolving - as are the tactics used to reach users via this channel.
Pros:
Emails offer various ways to design attractive templates for your campaigns.
Emails are capable of attaching files, making them competent to communicate some lengthy content.
You can subdivide your target audience into different segments and send them particular emails.
People can easily share an email just by forwarding it to interested people.
Emails are reliable for sending official and sensitive communications.
Cons:
Your emails may be undelivered as they land in the spam box and never make it to the primary inbox of recipients. Spam filters can identify and block specific spam keywords in your email subject and content.
It is not suitable for time-sensitive information.
Emails can easily violate the privacy and data protection rules if imperfectly targeted at people who don't want to receive them.
Push notifications vs. email marketing: Key differences
Both push notifications and email marketing own its pros and cons. In this part, let us see the key differences between push notifications and email marketing, so you'll know which communication channel works best for you.
Note: Too busy to read until the end of this part? Well, we have summed everything up in the table right below! Check it out now!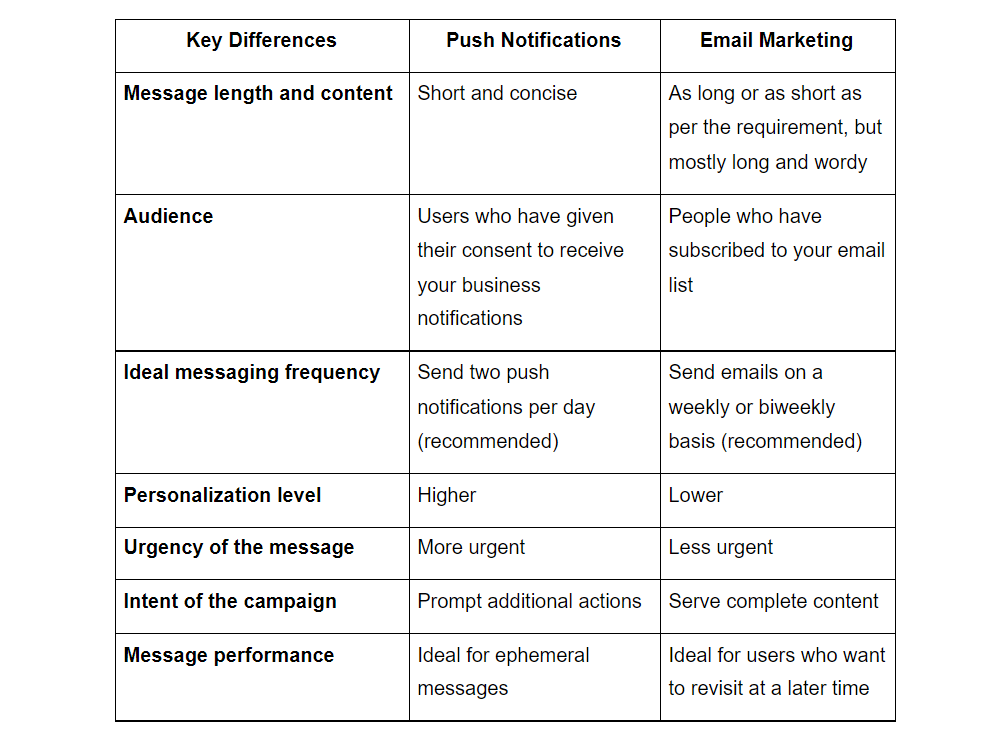 Message length and content
The first key difference between push notifications and email marketing is the length of the message. While push notifications are often limited to about a couple hundred characters, emails are a longer form channel and leave space for more substance.
Consider how much detail you want to convey the desired message, as well as whether you can best communicate your CTA (call to action) through a long or short format. Email marketing requires much more copywriting bandwidth to create than push notifications, while push notifications require less time to write and implement. That being said, there is much more room for personalization and creativity in the email content.
Emails are excellent solutions to reach users with newsletters, blogs, sign-up forms, invoices, and more. Meanwhile, you can create more impact on users with push notifications for product/service updates, promotional offers, discounts, new blog reminders, and more.
Regardless of the communication channel, always remember to create interesting content, offer value, and make your users take further significant actions.
Audience
How do your push and email audiences differ?
Your push audience includes all users who have given their permission to receive notifications from your business. Web users are often asked for permission to receive push notifications, which are in the form of an opt-in box popping up on one side of the browser. On the other hand, Android users are automatically opted-in to receive the push notifications, but iOS users must opt-in via permission prompt.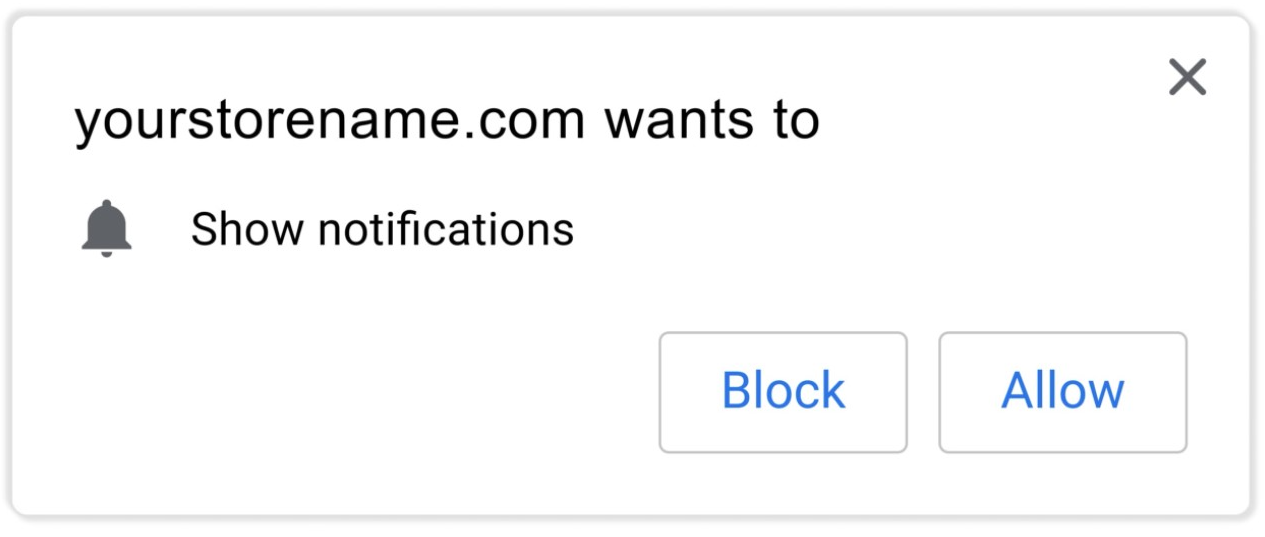 Your email audience includes people who have subscribed to your email list. They've shared their personal information to receive messages from your brand. Brands often work hard to grow their email subscriber list by offering incentives like first-order discounts and compelling content by crafting well-timed and well-placed opt-ins on their sites.
Ideal messaging frequency
Both push notifications and email marketing help you build relationships with your users over time. However, it is wise to think about how often you message your users on each platform.
Generally, you can plan on messaging your users more often via push notifications, given that these messages are instant, real-time, and expected on a frequent basis. They're often intended to re-engage users with your brand. Many brands choose to send a flurry of push notifications every day. But it's recommended to send two push notifications per day.
On the other hand, email marketing is a slower channel, and these messages should be sent less frequently. If you send too many marketing emails, you will likely see fewer email opens and higher unsubscribe rates. On average, brands should aim to send emails on a weekly or biweekly basis.
Personalization level
While both push notifications and emails can be personalized, the level varies.
While emails' subject lines and send time can be personalized, push notifications offer higher personalization opportunities. You can use rich media features like images, videos, audio, GIFs, carousel, etc. in push notifications. Also, by leveraging your users' geolocation information and behavioral data, push notifications can be highly personalized in terms of delivery time and tailor-made behavior-based content.
Urgency of the message
How time-sensitive is your message? Does your message value depend on how quickly it is seen? Or, is your message something subscribers will find relevant if they access it at their leisure?
Push notifications are typically seen by users in real-time, which makes them an optimal medium for time-sensitive content. Choose push notifications for your most urgent messages, such as breaking news, fraud alerts, order delivery updates, or calendar reminders.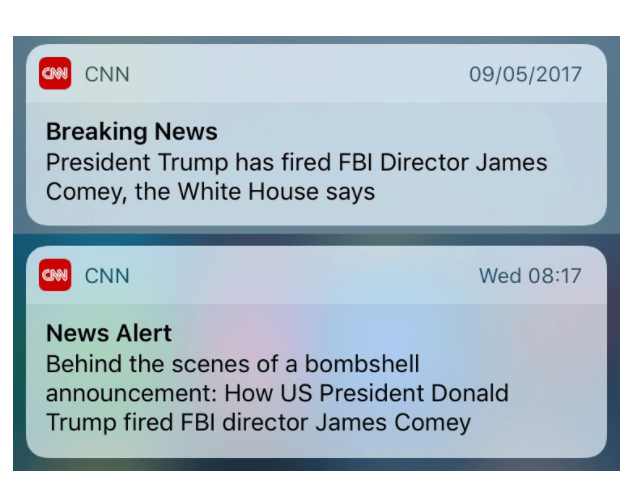 If your message can wait, opt for emails. Overspending messages that can wait through push notifications will only detract from your overall strategy, so you should stay tactical in your approach. Given that subscribers read emails in a delayed fashion, this channel is better for content like newsletters, extensive onboarding instructions, and the delivery of other assets.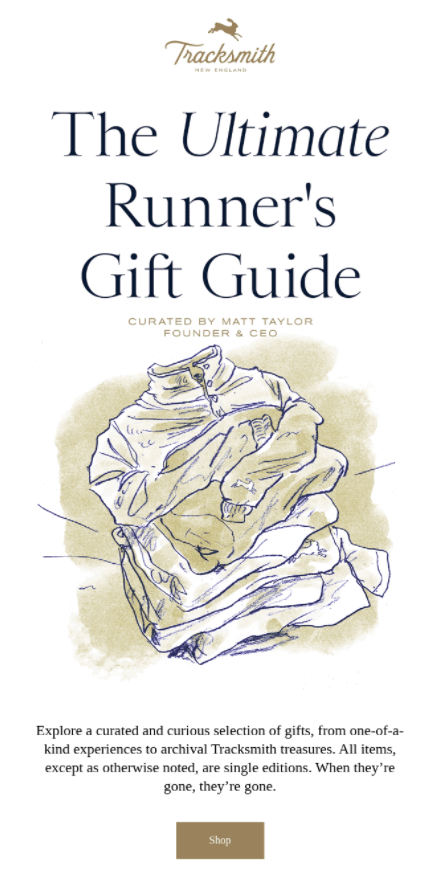 Intent of the campaign
Another difference between push notifications and email marketing is what they are used for.
Both push notifications and emails can be used to alert users to new features or a special sale. However, while emails tend to deliver more completed content, push notifications don't really have this ability.
In an email, you can provide recipients with a full blog-post-length piece of content if you want. You can give them a complete message with no additional action needed.
On the other hand, push notifications are almost always acting as a middle man, trying to get recipients to click into your app or take further action. This is not to say there are no exceptions - transactional notifications and weather updates are a few ways to directly deliver content via push notifications. But for the most part, push notifications are used to drive additional action, rather than serve value by itself.
Message permanence
When considering whether to use push notifications or email marketing for a given message, think of how permanent you would like your message to be.
Email marketing is an ideal channel for communications that users might want to revisit at a later time, such as shipping confirmations, invoices, tickets, lab test results, and messages with attachments. While an email resides in a user's inbox and can be prioritized and starred for later reference, push notifications are fleeting and, therefore, inconvenient for information users may want to revisit.
Push notifications are ideal for more ephemeral messages, like succinct, real-time updates that users are unlikely to need an official record of.
Push notifications vs. email marketing: When to use what?
Push notifications are effective when you'd like to convey updates immediately to your subscribers. Below are some cases where you can use push notifications rather than emails to make impressive communication with subscribers:
Promote new product/service launches
Alert users about the timing of events, sales, forum discussions, and many more
Inform subscribers about your latest news updates
Engage subscribers by creating FOMO with push notifications
Increase your website traffic quickly
You should avoid sending push notifications for any reference information that users may require to revisit as well as sending long, wordy content. For any inspiration for your next push campaign, please head to our ready-to-use 25+ push notification templates.
Email marketing is the perfect channel to nurture leads in all verticals. Below are a few cases where you can use emails to reach your customers:
Educate users about your products or services in detail
Sharing some confidential information like transaction and shipping details
Retain existing customers with personalized discounts and upgrades
Nurture leads about your products/services to make them customers
Get customers' feedback
Emails can keep any information you want, which makes them a very creative tool to handle your contacts.
How to use push notifications & email marketing in an effective way?
Actually, you don't need to choose only one channel; you can take advantage of their advantages and make your marketing campaigns outstanding.
Have you ever thought of combining both channels in one automated workflow? Let's say, you want to welcome new users to your app. You can first send a push notification to welcome them with an offer of 15% off for their next purchase, AND a welcome email to guide them on how to use your app.
AVADA Commerce helps you do that quickly and easily!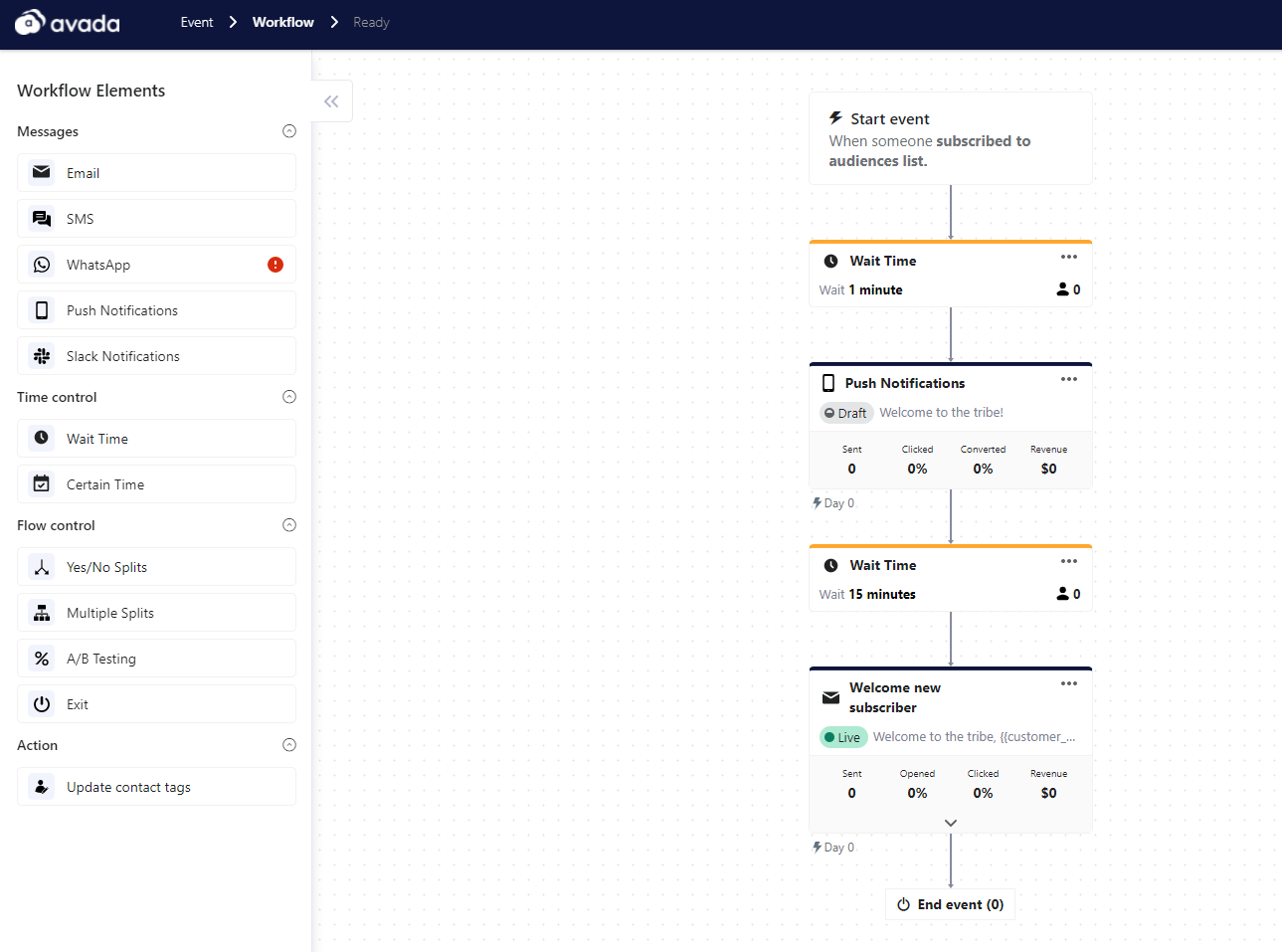 With AVADA Commerce, you can simply drag and drop elements from the left panel to your workflow. It's also simple to control time and other workflow elements. Once you've created your workflow, you can send it immediately, or choose a specific date and time based on your recipients' timezone.
No need to worry if you find everything confusing at first because the AVADA support team is always willing to help you. Strikingly, it's free to start with AVADA Commerce. You shouldn't miss out on this opportunity! Contact the AVADA support team any time if you want to learn more!
The bottom line
As you can see clearly, while push notifications and email marketing have some similarities, for the most part, they're entirely different beasts.
Don't make the mistake of copying & pasting your email marketing strategies on push notifications. You need to create different and creative strategies to truly capitalize on the power of push!
Besides, you should know what works best for your business and by what you can attract more customers. In case you have any doubt regarding email marketing and push notifications, AVADA Commerce is right here to help you. Thanks for reading!
New Posts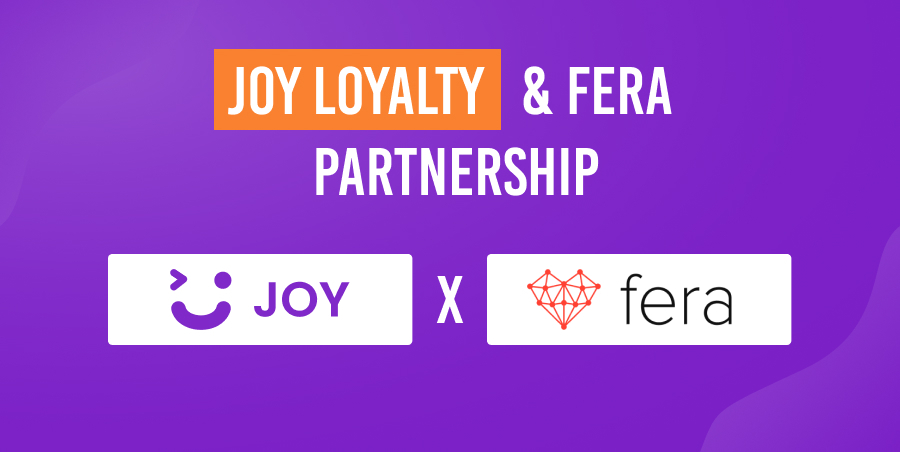 Subscribe
Stay in the know
Get special offers on the latest news from AVADA.
40k
subscribers has been joined!
Earn $10 in reward now!