Push Notification Cost: Everything You Should Know
Push notifications are an excellent channel to increase traffic, engagement, and revenue on your site. However, for someone new to the push notification game, it can be confusing to see premium vendors on the one hand and free providers on the other hand.
How much do push notifications cost? Are they free? Is there any push notification costs analysis that you can look at?
We receive these common questions from our readers, and we'll answer all of them in this article.
Let's dive in!
Push notifications: Quick overview
Push notifications are typically small messages that pop up on your users' desktops and mobile phones anywhere and anytime. You can send push notifications to notify your customers about new promotions or events. Push notifications can be broadcast to all users or sent to a subset of users to give personalized information.
However, be aware that if your users don't allow getting the push, you cannot send it to them. When they agree to receive your push notifications, you can send customized messages following a smart marketing approach.
Generally, push notifications are one of the most effective communication channels to reach your audience. Done right, push notification click-through rates (CTRs) can be as high as 40% - compared to the best email CTRs are just around 5%. Besides, more than 80% of Android users and 50% of iOS users enable push notifications on their mobile devices.
Push notifications help you better engage customers, from welcoming them, sending them personalized promotions, to nurturing relationships with your most loyal audiences. Most importantly, you can reach users at the right time at the right place with the right messages.
How much do push notifications cost?
Most of us love free stuff, whether it's a bag of makeup samples with a purchase or cheese on a toothpick at the grocery store. The same applies to digital products. We often believe that by saving money, spending less, we can live well. But is it true when using a free push notification service?
Many people don't really care about how much push notifications cost; they're only interested in free services. But we think not all free push notification services are safe and secure.
By now, you have seen at least a few push notification services that offer a free version.
So, what does that mean?
Actually, you can have two types of free push notification services:
Free push notifications with limited features
Free trial push notification services
In addition, there is the third type of push notification services, which seems to be 100% free. Please notice our choice of words, "seems to be 100% free."
Let's analyze each one in turn!
Free push notifications with limited features
Some services offer limited push notification features in their free plan. As a matter of fact, this is the most common way in which premium push notification software offers a free tire.
Using free push notifications with limitations from top-tier vendors is the best way to grow a business, especially when you are new to push notification campaigns. Essentially, your push campaigns cost nothing at all, to begin with. Besides, you can figure out how to run a complete campaign (even when it lacks advanced features).
This may be the best option if you are looking for free push notification services. The other two options are going straight downhill from here onwards. Even though they seem to be free, push notifications cost quite a lot in reality.
Free trial push notification services
With this option, you get free access to all push notifications to test and try a plan. And if you like the service, you'll pay for it.
To be honest, a 14-day trial period is a really short time frame for generating any real results with push notifications. It could be a good choice for marketing experts who really want to try out a particular push notification service before buying. However, if you have never used push notifications before, and you are not sure if they're worth it, you might want to look for a free service with limited features.
Again, if you are a marketing pro with years of experience using push notifications, there is no issue with getting a free trial push notification service. Just ensure that you get the best push notification vendor in the market.
Free forever push notifications with unlimited access
In our opinion, you should avoid forever free push notifications with unlimited access at all costs. Below are a few reasons.
1. These services sell customer data to make money
Good push notifications cost something to send. Thus, any decent push notification service will charge you to send messages. This is especially true for automated push messages with options to segment your audience.
Besides, there are server costs in order to maintain each customer's account. The more complicated the service offered, the costlier it is to control server expenses. That's why push notification services with a free tier only offer you very basic features.
How can a business survive that much expense?
You'll have zero incentive to upgrade to a paid plan if they are giving you everything for free, right?
In some cases, to cover the cost of sending push notifications, forever-free push notification services will sell your data. In simple terms, they collect your data and your subscribers' data, then sell it to third-party apps that serve ads. As a result, your competitors are the ones who will be using this data to buy ad space and poach your subscribers.
2. GDPR compliance issues can cost you your business
It's mandatory for companies to follow GDPR to safeguard user data and privacy. This European regulation maintains that user consent is taken before planting cookies.
Most free push notification services mention that they are GDPR compliant. Nevertheless, if your subscribers want to be removed from the list, they have to contact a third-party vendor.
3. "Unlimited free" is the same as abusive
There is no such thing as "unlimited free" of anything. Every plan for each push notification service must comply with the Fair Usage Policy (FUP). This policy restricts the number of push notifications you can send to each subscriber in a given time frame.
Simply put, the FUP prevents you from spamming your subscribers with tons of push notifications. And this is a healthy practice. Sending too many push notifications will make your subscribers sick of hearing from you. Not only will they unsubscribe from your notifications, but they are also likely never going to buy from you again.
If you also consider the push messages that your vendors will send to serve ads that make money, you'll definitely be spamming your subscribers.
However, that's not all that could go wrong.
Google's bots auto-subscribe to notifications from every website in their index. If they suspect that you are sending out abusive content, your website gets flagged for enforcement.
What happens if your site gets flagged? Who will take the responsibility? The push notification provider doesn't guarantee that your website will never be flagged for abusive content.
Web browser push notifications are specifically built for browsers, and Chrome occupies the largest share of all actively used browsers. In case you get flagged by Google for sending abusive notifications, you'll lose out on the significant share of your target market.
So, turn back to our big question: How much do push notifications cost?
The answer: It depends.
It can cost $0, a few bucks, or even a fortune.
A free trial is fine if you are running a small website and want to test out push campaigns with limited features. As you grow your website, you can upgrade to a paid plan, which costs a few dollars per month. If you unwisely decide to go with a bad provider, your push notifications will cost a lot.
AVADA Commerce push notification cost
If you're looking for a trustworthy, reasonable push notification service, AVADA Commerce is right here to help you.
As the top-rated marketing automation platform, AVADA Commerce has successfully helped many brands run their email & SMS marketing campaigns. Now, it's time to introduce another effective communication channel - push notifications on AVADA.
With push notifications in AVADA Commerce, you're able to:
Implement easy-to-follow push notification marketing campaigns
Use different ready-made push notification templates
Easily add images, GIFs, and other rich media to make your push message attractive
Run your push notifications on various devices, such as Windows 11, macOS, and Android
Send your push campaign immediately or schedule to send at the right time to the right audience
Measure your performance with detailed and in-depth reports
You can also combine push notifications with other marketing channels, like email or SMS marketing, to optimize your sales. For instance, if you want to welcome a new subscriber, try sending them a push notification with a promotion code, and then send them a welcome email to guide them on how to use your app. That's a high-converting strategy, which has been proven by many of our customers.
Besides, at AVADA Commerce, we make sure that our customer is compliant with all the regulations. We also have features that specifically help customers to be GDPR compliant. For more information, please head to our Privacy Policy.
From only $9/ month, you'll enjoy all the best things to run a marketing campaign.
The AVADA support team is so experienced, professional, and friendly that you don't need to worry. So, don't hesitate to give them a nice try!
Related Posts
The bottom line
You can try a free push notification service, as long as it's trustworthy and secure. Depending on what stage of growth your business is in, you'll want different features. But generally, any decent push notification service is priced in a way that lets you get enough growth out of each tier to be able to re-invest with them and move to the next tier.
We recommend using AVADA Commerce, for all the good reasons we said above. With the help of AVADA Commerce, your campaigns will be in safe hands.
Thanks for reading!
New Posts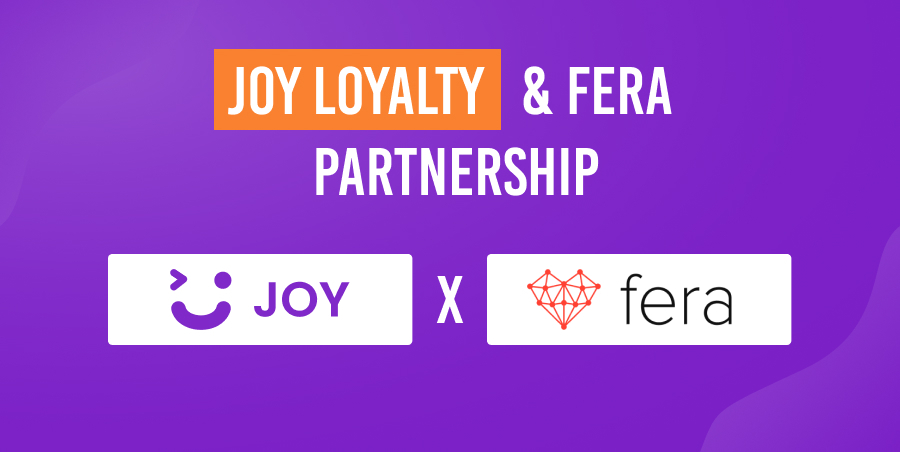 Subscribe
Stay in the know
Get special offers on the latest news from AVADA.
40k
subscribers has been joined!
Earn $10 in reward now!