Integrated Marketing Communication Definition, Tools & Examples
A successful shop owner is someone who cares about marketing and knows how to effectively apply marketing methods. One of them is integrated marketing communications which is super important for the development of businesses.
Integrated marketing communication (IMC) is a marketing strategy to ensure continuity, seamless and multi-dimensional brand experience of customers. This means that the brand will reach customers by integrating various media from TV, radio, publications, Internet to personal media such as email, phone, etc. The purpose of IMC is to convey the message to customers seamlessly and consistently in all media, thereby accurately targeting the target audience and stimulating their purchasing decisions.
Here is a more detailed definition of this Integrated Marketing Communication method, how you can apply it most successfully, and a few examples for your reference.
Table of contents
What is Integrated Marketing Communication?
IMC - Integrated Marketing Communications is a combination of closely linked communication activities, aiming to deliver a clear, consistent and convincing message about an organization and its products to customers. Integrated marketing is a tool to carry out the communication function of Promotion (mixed promotion), an important component in the 4P Marketing model, meeting customer needs.
Marketing expert Philips Kotler wrote in "Marketing Management" (2014) as follows: "Modern marketing must not only find a way to develop a better product, a more attractive price but also communicate most effectively to target customers. The company must know how to integrate communications tools to present to existing and potential customers because individual communication is unlikely to lead to success."
It would be a mistake if you only stopped reaching customers through digital channels. Digital marketing right now is really dominant compared to traditional marketing.
However, it depends on who your customers are and who you want to reach, then chooses to combine different communication channels. Many traditional advertising channels always maintain their influence like TVC.
Suppose your product is high-class cosmetics, and the target customers are successful women with high income. So in addition to digital channels, you can combine advertising in business magazines, women's newspapers.
Media advertising may not be as impactful as it used to be, but it will definitely target the exact audience that you are looking for. In summary, Integrated Marketing Communications is a diverse combination of communication channels without any restrictions.
Related Posts:
IMC has 5 typical tools which are
Advertising: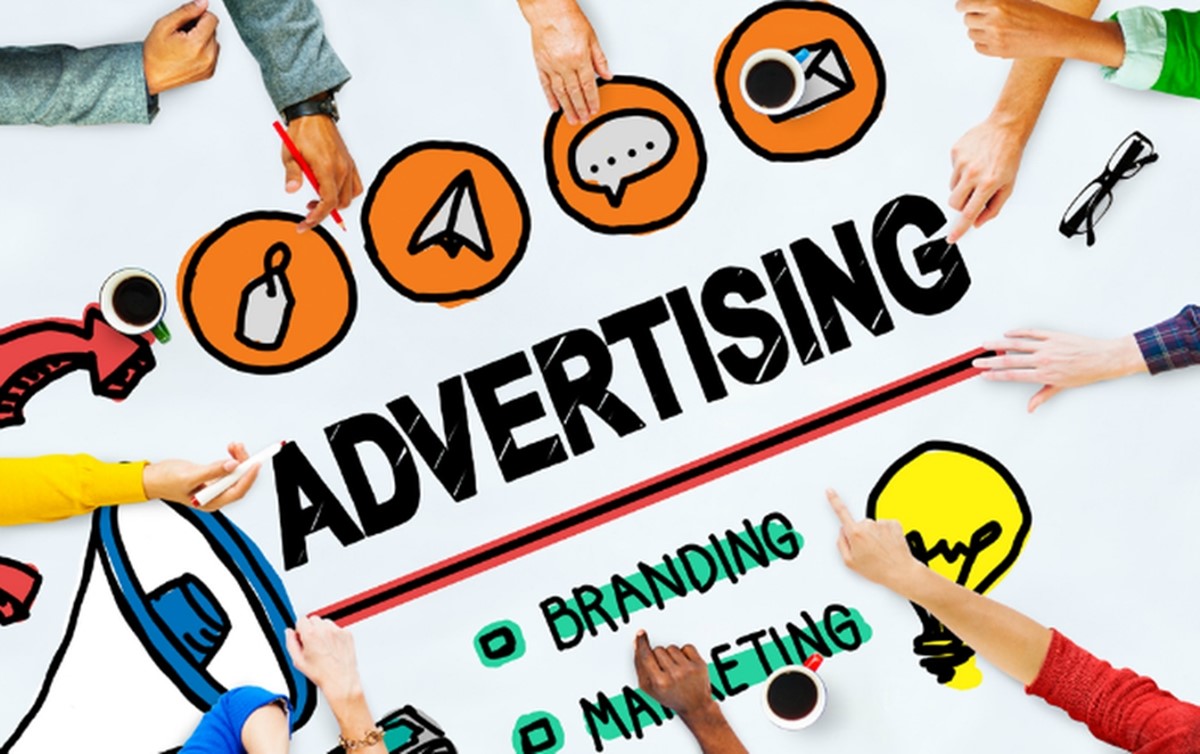 Advertising is the first tool in integrated marketing. Advertising is the use of media to convey information about the quality or advantages of products to customers. To do this, businesses have to spend a certain amount of money.
Advertising is a standardized and legal way of communicating product information. Because many people receive advertising, sellers know that because of it, the buyer may already know and accept the product.
Advertising helps the seller to repeat the message multiple times to help buyers receive and compare messages from different brands to choose from. The size of the ad is large, showing a positive, reputable, and successful business.
Direct Marketing: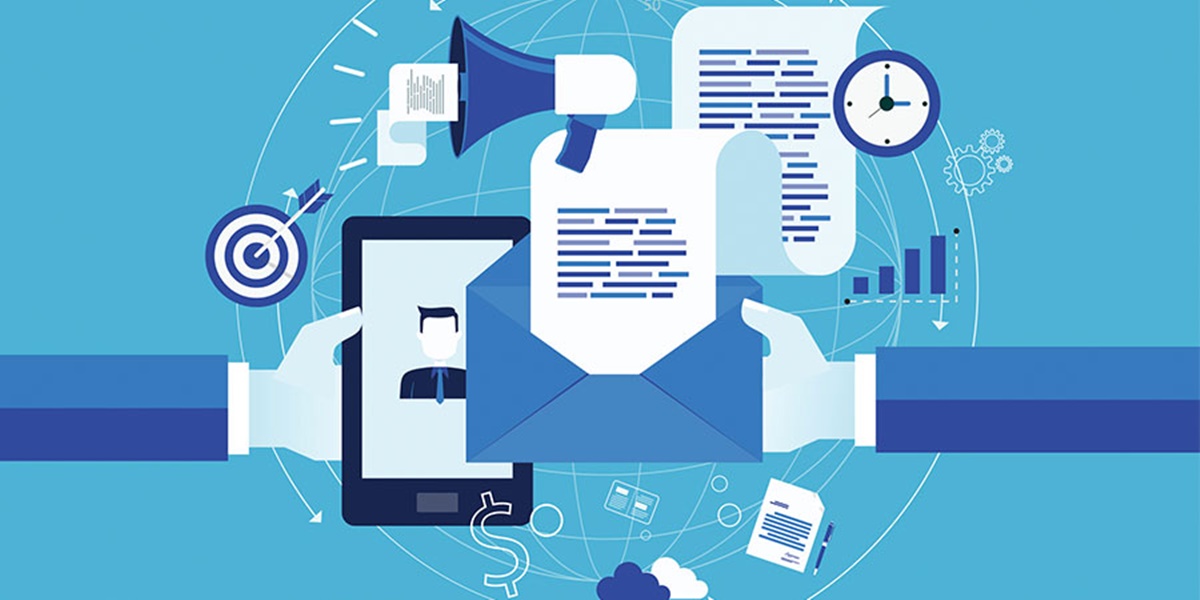 Direct Marketing is the use of phones, emails, and other contact tools to communicate and attract responses from specific or potential customers. Direct marketing brings many benefits to consumers. Those who order via email think that buying by email is fun, convenient, and free from harassment or distractions. This method saves time. They can choose from home through catalogs that introduce new goods and ways of life. They can accept gifts without leaving home.
Sale promotion: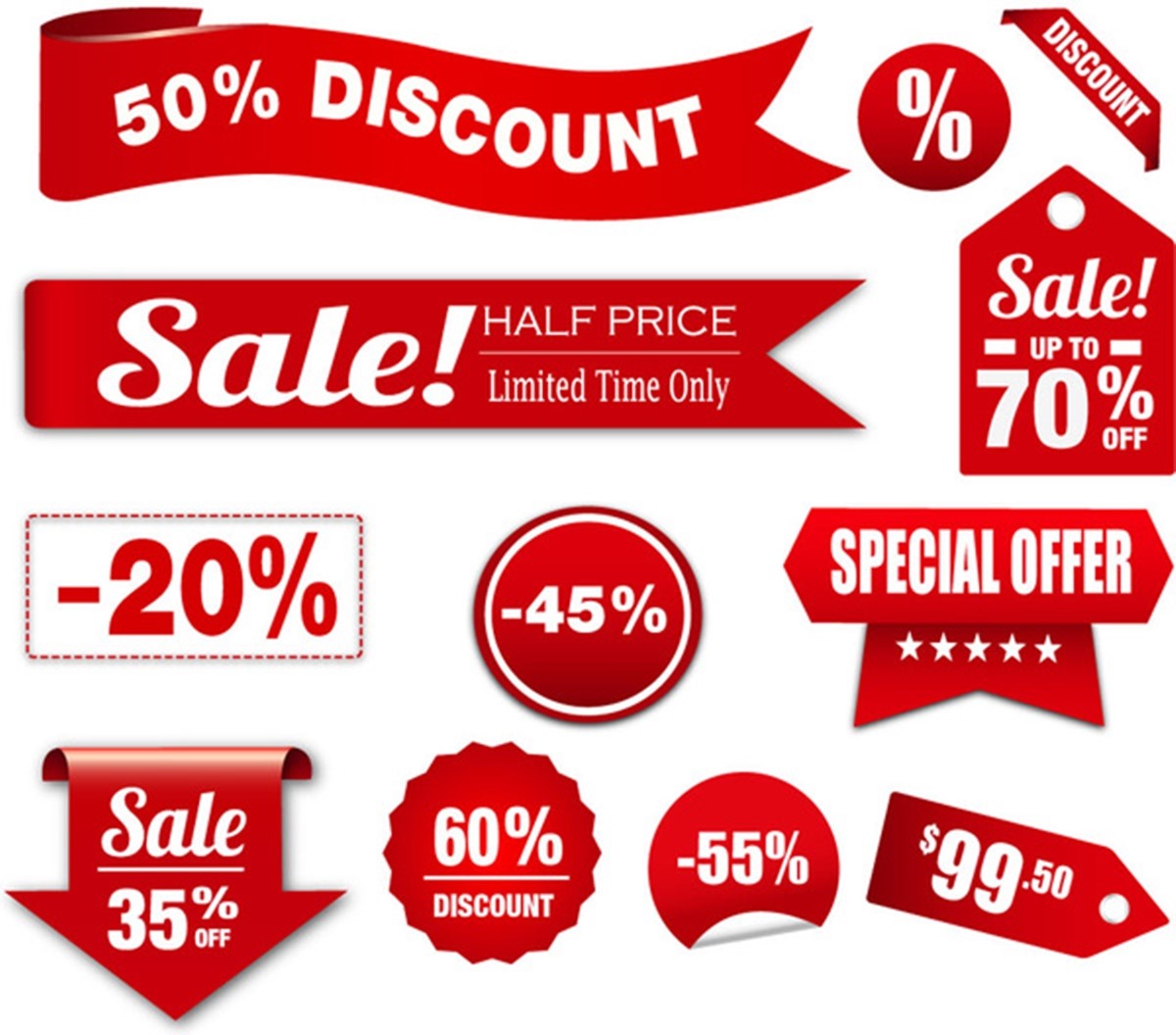 Promotions in integrated marketing are activities that provide added value or encouragement to the sales force, distributors, and consumers to increase sales immediately. Businesses use promotions as a tool to create a faster and stronger buying response. Promotions can be used to get the product noticed and raise the level of sales that are falling. However, this activity is only effective in the short term, but not effective when building long-term brand preference.
Public Relation: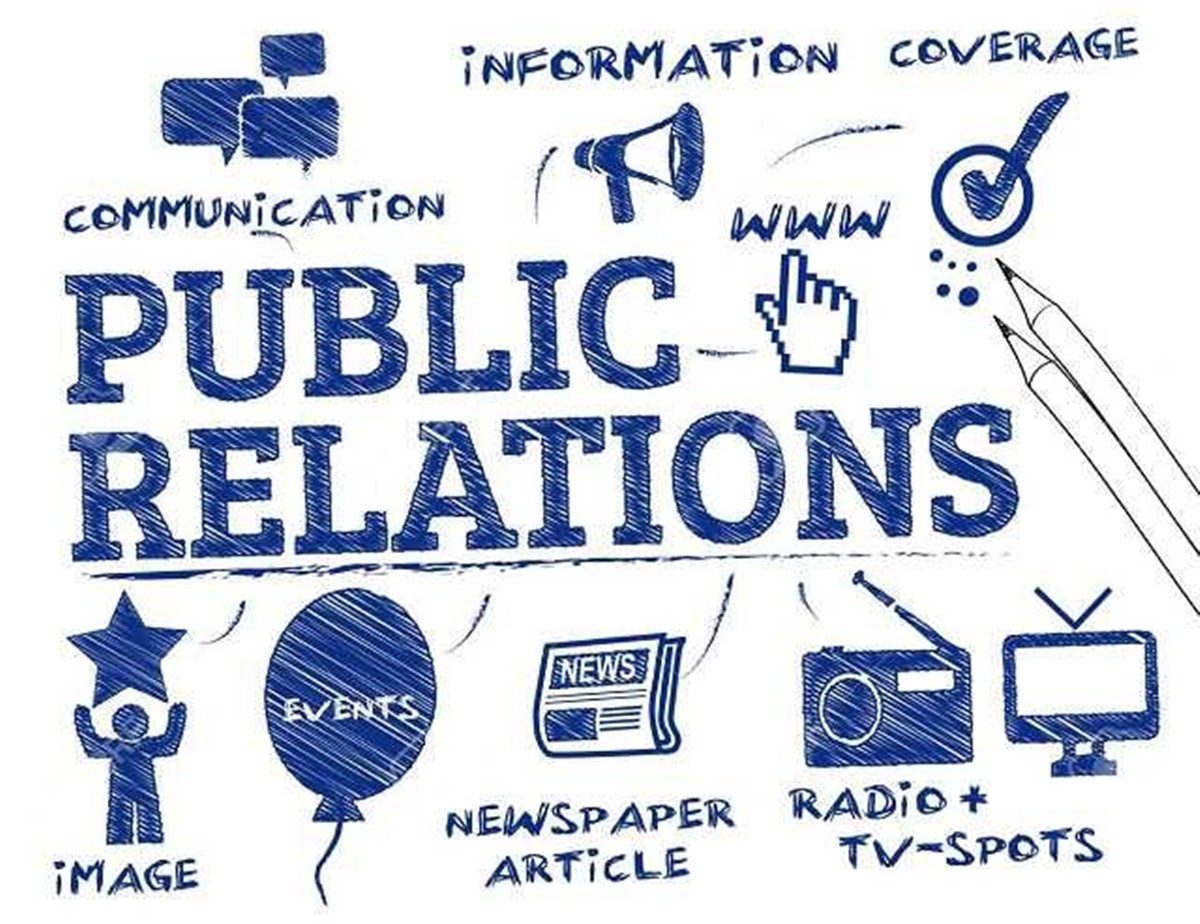 Public relations (or PR) is defined as a management function to evaluate public attitudes, to link organizations' policies with social benefits, to implement an operational program to gain understanding. Know and accept the public.
PR aims to establish and maintain a positive impression of public groups about the company. The regular form is to use press conferences, organize events, provide information to the press about products or companies, participate in community activities such as subsidies, social fund contributions, sponsorship. For special events, etc. to enhance the image of the company.
Personal Selling: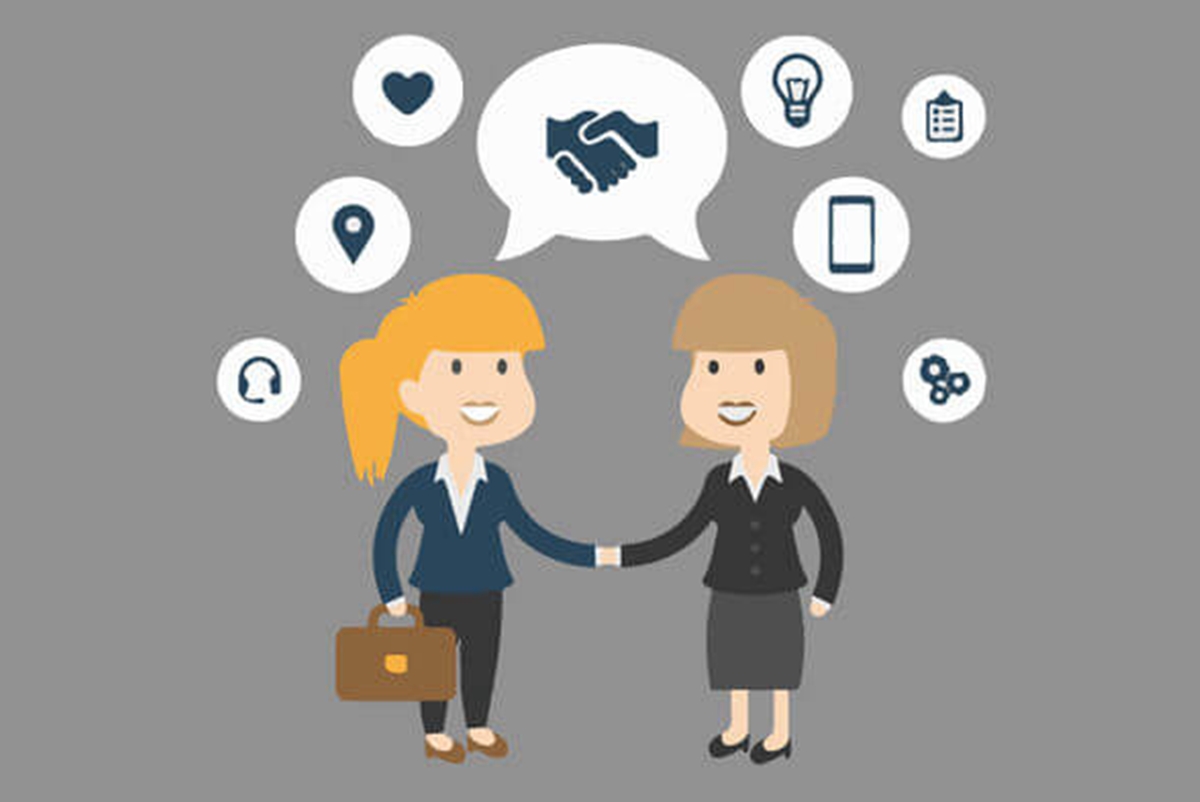 Personal selling is the face-to-face communication of salespeople with potential customers to present, introduce, and sell products. The advantage of this tool is to attract the attention of each customer and convey a lot of information. Between the seller and the buyer, there is a flexible interaction, adapting to the unique requirements of customers and can resulting in purchase behavior.
These are things that advertising can't do. Salespeople can also convince and solve customer inquiries. In addition, personal sales can establish and develop sales relationships.
However, in reality, for the final consumer, personal sales have a bad image. This activity in integrated marketing is said to be dishonest and uses many sales promotion techniques. Moreover, personal sales require a high level of expertise, professional disposition, and extremely expensive costs.
In a nutshell, with 5 tools including advertising, direct marketing, promotions, PR, and personal sales, businesses need to have a specific strategy to use the tools most effectively.
Why is Integrated Marketing Communication essential?
Regardless of what business you are in, integrated marketing communications solutions can have a huge impact on the success of your business. Here are some reasons why integrated marketing communication is so essential.
Increase the level of identification:
If you send discrete email marketing, each content, readers will likely miss some information. But what if the information is repeated in another email, and also on Facebook, in the newspaper …? Surely no one will ignore it! Integrating the entire campaign in one simple message helps customers see more clearly about the product, and will likely respond in the way the company wants. Improving the identity of products and consumer confidence are two indispensable factors in the success of a campaign. A Gartner Research survey found that an integrated marketing campaign with 4 or more marketing channels is 300% more effective than deploying on 1-2 individual channels.
Increase the trust of customers
When it comes to advertising, the general trend of customers will be skeptical: "How can it be so good?". But you can completely eliminate that skepticism. Once your message is combined consistently, instead of sporadic ads, the level of trust will increase, and they will no doubt click on your catchy link.
Saving costs & manpower
Instead of putting effort into designing images and creating separate content, you just need to create a concept - then deploy on different channels, while avoiding duplication and taking advantage of each Marketing channel. In particular, you can also share from page to page easily.
Promote internal morale
Besides the benefits in terms of revenue and image, integrated marketing - communication also helps to connect and promote the spirit within the company. The "integrated" property will bind members as gears in a system. In order to ensure the consistency and continuity of messages across channels, they must be closely connected with each other. And after work, the success of an integrated campaign will also be an inspiration for each individual to be ready for the next campaign.
Cost savings
Photography, graphics, and content are expensive for businesses. By integrating your campaign, you eliminate the need for duplication. When you integrate content and images, sharing on the channel will save you valuable money and time.
How to create a successful Integrated Marketing Communication strategy?
IMC is gradually becoming a core element of the success of marketing communications campaigns for businesses. However, in today's competitive market, businesses have to communicate what? How effective integration?
Here is a standard procedure (6 steps) that you can refer to.
Understand your target audiences
Target customers are groups of people with demographic characteristics suitable to products and services that businesses target. These can be online or real-life object groups, purchase habits, specific buying behaviors, and importantly, the ability to pay for and buy products and services that they want. Identifying the main target audience will help businesses reach the right customers, save costs, and devise appropriate plans to "conquer" them.
To determine the target audience, you can apply some basic principles in marketing.
Based on research, theory
Conducting statistics and researches from data collected on a certain customer range (the number of studies must be large enough to produce general indicators)

Research and analyze competitors in the same field, thereby researching the target audience that you want to target.
Based on practical factors
Going to the market (market visit)

Practical observation (in-home visit)

Live trial life of consumers

Survey the actual media habit

Psychological research on users' needs, wants, desires, and fears when using a product or service.
Choose your channels
In the era of multichannel communication, choosing the right communication channel is not easy. Online advertising is always a potential channel in modern society. Popular search engine channels like Google, Bing, or Yahoo with billions of users. Social media channels like Facebook, Twitter, Tumblr, etc. greatly affect customers' buying habits and behaviors.
The online advertising channel has the great advantage of easily promoting the brand to a large number of users in a short time. Distinctive effectiveness can be measured accurately. Especially with good promotion content, you can completely reduce the cost of promoting the brand but still help the brand remain in the minds of customers convincingly. Based on the criteria below to find yourself a channel to help you accelerate strongly:
Goal: Want to increase brand awareness and loyalty? Connect with target customers? Improve customer loyalty? Only when defining clear goals, can you choose the right social networking platform?

Customers: Having customer information will help you determine where they like to interact online.

Time: Reasonable time allocation is an important step in the success of social media. Which platform suits you best also comes from how much time you're willing to spend building it.

Capital source: How much can you spend? This is a key question for deciding on the platform for social media.
Increase visual identity
A brand that owns a high level of identity will be really different. The brand identity system, if cleverly created, will be an important component contributing to a positive brand image and a deep impression in the minds of customers.
The identity of a brand is all the types and ways that a brand can reach customers such as Company logo, slogan, brand name, shift, packaging, label; billboards and banners; Media advertisement templates; advertising support articles and publications (leaflets, posters, catalogs, flags, shirts, caps, etc.); means of transport; company's banner; types of office publications; distribution system, chain of stores and other PR forms, events, etc.
Therefore, integrating the entire campaign into a simple message helps customers better understand the product and remember your brand.
Develop good content
Regardless of whether you have a startup or a long-standing company, integrated marketing communications requires you to connect with customers, providing a perfect and valuable customer experience for them. Content is one of the important factors determining sales effectiveness.
For an accurate content strategy on multichannel media, keep in mind the following:
What will you post? Plan the content that can resonate with your audience. You need to solve customer problems. In addition, the interaction must be a top priority. Don't forget to make sure you are connecting with them regularly with valuable activities and information.

Uploaded when? For example, a midnight post about last-minute deals during Christmas and New Year would be extremely effective for shoppers. Likewise, a good post at a long holiday time will undoubtedly draw great attention from the target audience.

Who are you posting to? A major factor to consider is the target audience. According to Gartner, 63% of CMOs rank social media as the top investment area. For each activity, ask yourself, "What results do you expect this activity to bring?"
Remember to ensure the standards for using visual elements such as logos, fonts, colors, image sizes, etc.
Make sure everything is integrated
First of all, you have to make sure your messaging is integrated. However, to help you do this, I will explain a few things.
Before giving the message, marketers need to think of insight first. Insight can simply understand the problems, concerns, inner thoughts of customers. Finding insight means you have hit their "spot". Don't forget that insight is not right for everyone. All you need to do is search for the insight of the target audience only.
After gaining insight, understanding the customer's problem, the next thing Marketer needs to do is to think of an idea that can solve that problem. This idea is at the heart of the whole campaign, orienting all the implementation activities, consistently on the same topic. Accompanied by this idea, a key message will last throughout the campaign, so the audience truly understands what you want to convey.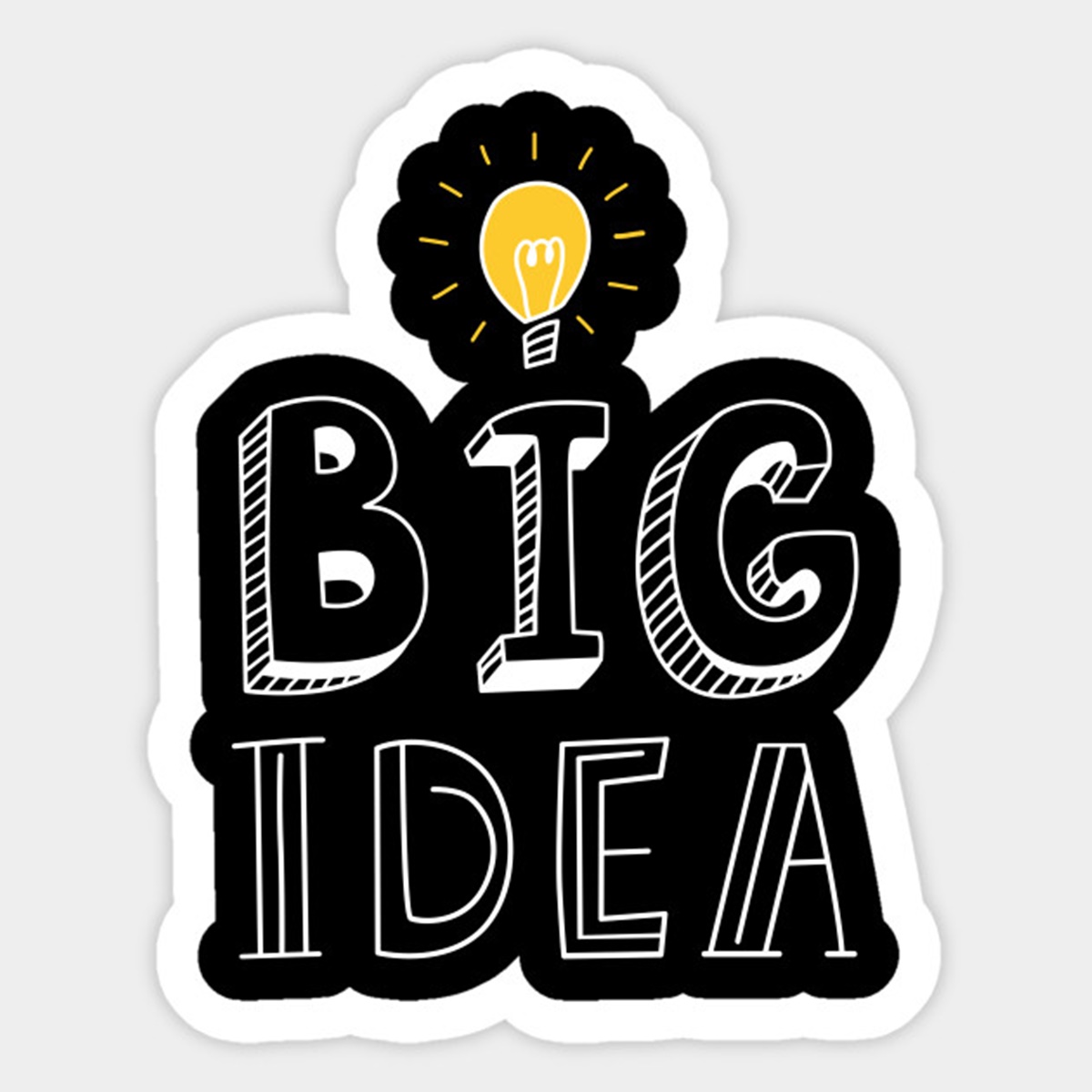 Here are some notes for you to get the best and most relevant idea for your store:
The idea needs to be feasible, consistent with the budget, and able to achieve business goals, marketing goals, and communication goals.

Must come from insight, otherwise, it will not be possible to solve the customer problem.

The idea needs to express the role of the brand clearly. That way people know, like, and remember the brand.

In addition, you can rely on analyzing competitors, customer surveys, through newspapers and magazines.
The next thing that needs to be integrated is that everyone in charge of the campaign is united and unanimous. Invite managers at all levels, as well as representatives of the PR or Sales department, to the campaign planning meetings and make sure they understand what the campaign integrates.
For a successful campaign, everyone needs to know what is going on. Otherwise, there will be confusion, and you will not be able to act as a cohesive group.
After preparing ideas, messages, and people in charge, you need to plan implementation. In order to bring ideas closer to customers, you need to develop it into a more detailed plan. Factors to be established must answer the following questions:
What is the time, cost, and budget for each period?

What are the main activities (key hook) and key communication activities (key messages)?

What are the auxiliary activities for each period?
Answering all the above-oriented questions, you can build a detailed and clear plan.
Track your campaign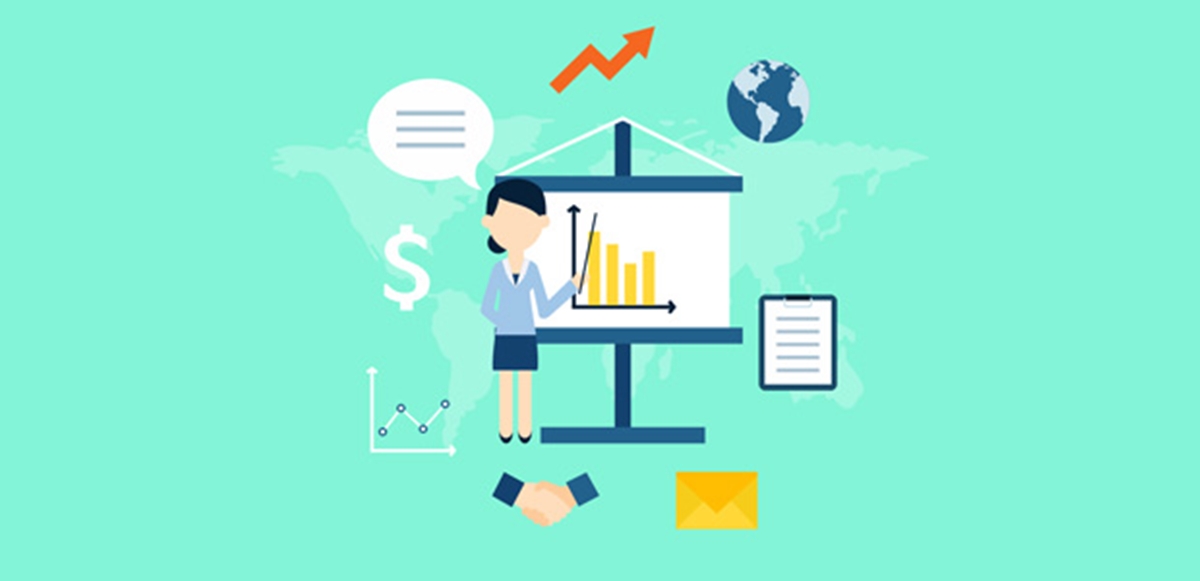 Assessing the effectiveness of communication is one of the equally important steps, but there are many Marketers missed. End of communication campaigns, based on data collected from customers and the cost of implementation with the goals, initial budget estimates to evaluate the effectiveness. The assessment contents include:
The level of brand awareness

Campaign awareness level

The level of memory and understanding of communication messages

The impact of the campaign on the level of awareness and affection for the brand

The impact of the campaign on customers' buying behavior (including the percentage of customers using products and services and the proportion of customers recommending products and services to others)

Feedback from customers
It is also necessary to evaluate the opponent's communication activities on the SOV / SOI index to adjust the activities more appropriately in the next period.
Performing a good evaluation of communication efficiency after each campaign will help businesses save costs and increase communication efficiency.
Successful Integrated Marketing Communication examples
1. Always #LikeAGirl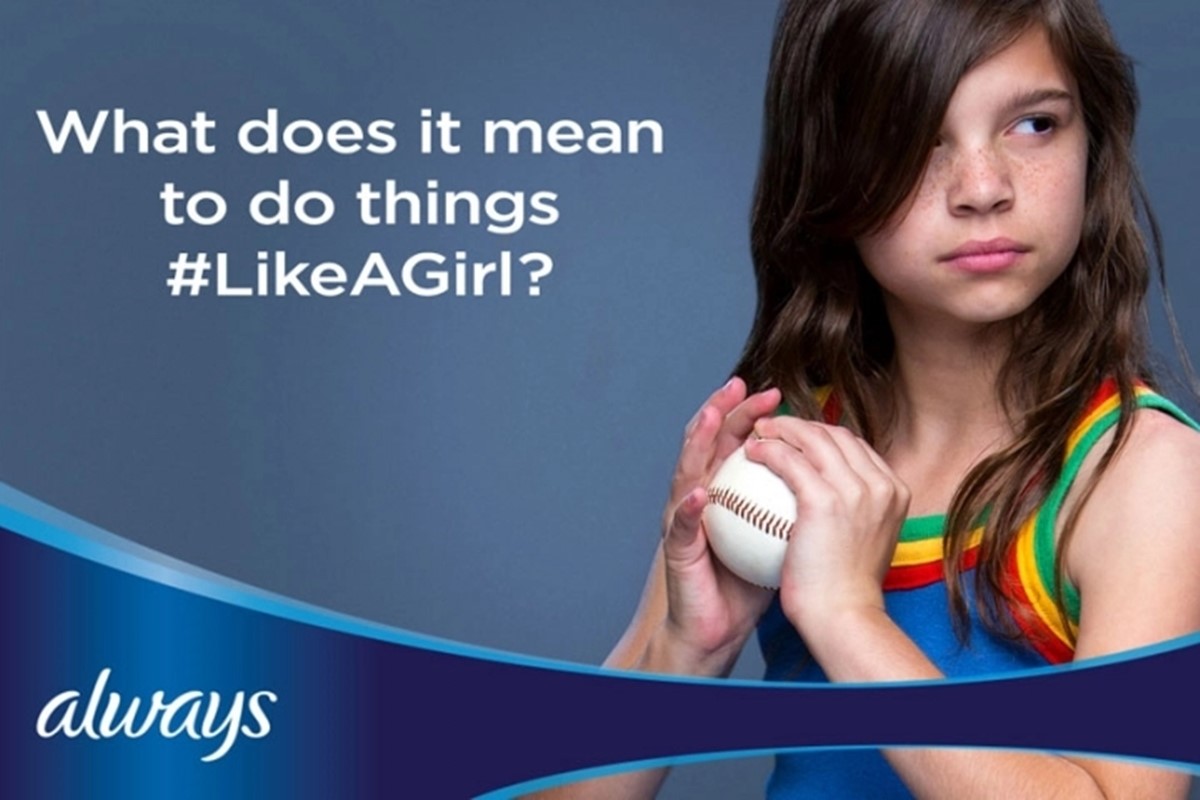 Studies show that girls' self-esteem gets worse when they reach puberty. This coincided with the time feminine care products always began to appear in the lives of many young women.
In an effort to combat this decline in self-esteem, I always devised the #LikeAGirl campaign. The campaign spans multiple media, like TV, print, and social media. The video below is easily the most memorable of integrated marketing efforts, as it shows the difference in the way older girls perceive their limitations, as opposed to younger girls.
It always shows its harmony with the audience when doing advertising campaigns. The latest video in the series is aimed at young people with the question of gender discrimination accompanied by emoticons that have made a significant impact in the community. Always often incorporates a controversial topic into his story, and this #LikeAGirl video has created a powerful message that breaks down the inherent injustices in society.
The campaign video is considered a documentary and won eight different awards from the British charity, Design, and Art direction. The video currently has more than 85 million views on YouTube from more than 150 countries and still regularly receives new comments.
2. Domino's AnyWare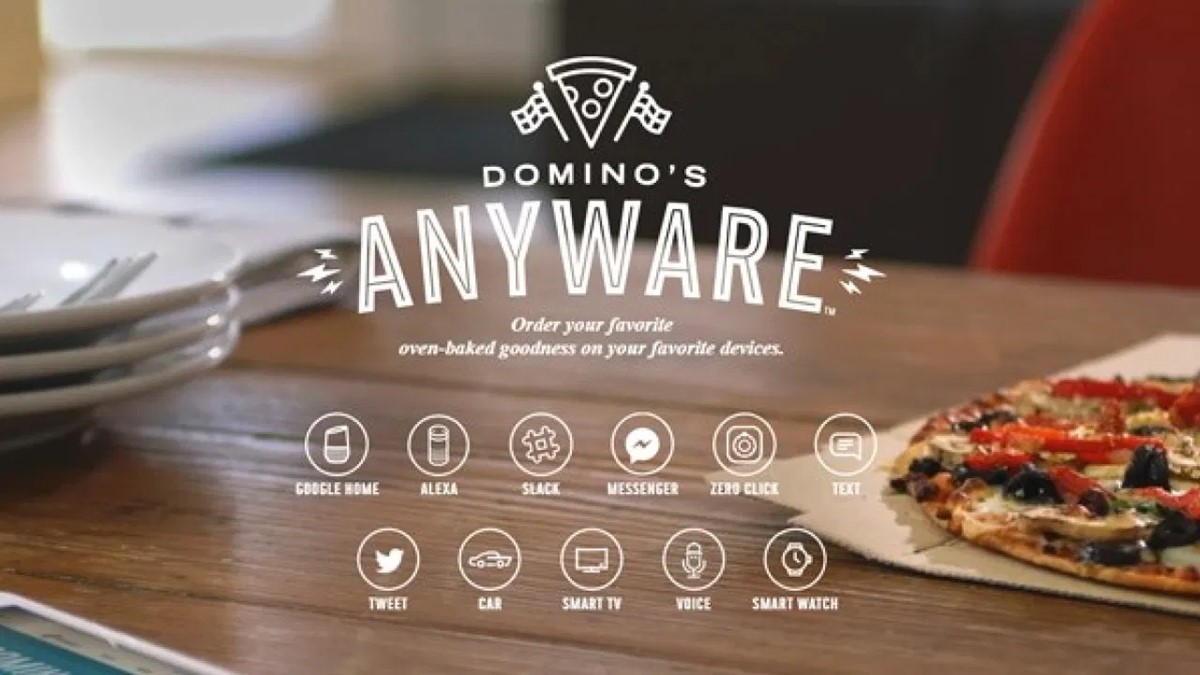 When you're hungry, especially "pizza hungry," you want to eat right away. You will not want to wait for each step from order, enter payment information, update your current address, and then wait patiently for the delivery.
Domino's AnyWare campaign fully solves this problem by creating a logical ordering system that can be completed through almost any platform. Hungry customers can use Twitter, text messages, smartwatches, and smart TVs to receive their orders. Not only that, Domino's pre-set pizza profiles saved consumer orders. Ordering a pizza is a one-click service.
This campaign has attracted over 2 million social media impressions and was featured on many celebrity talk shows. It also significantly increased the number of pizza orders made through digital devices.
3. Southwest Airlines Transparency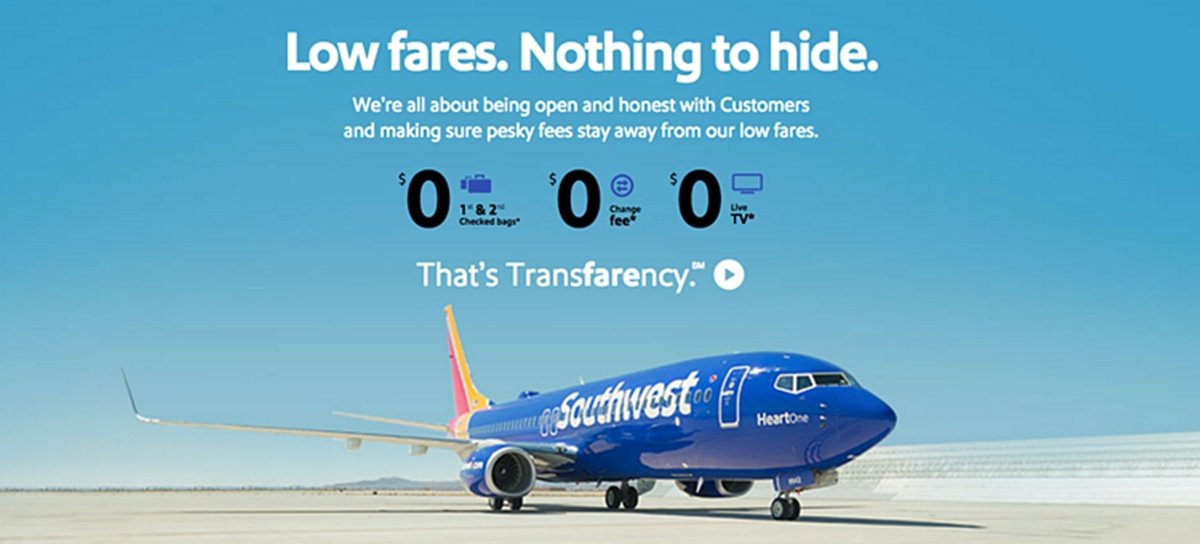 Southwest Airlines is the largest US airline that prides itself on being the largest low-cost carrier in the world. The company carried out a marketing campaign called "Transparency" based on the business philosophy that customers should be treated honestly, and they must know why the company's price is so low.
"The heart of the Southwest Airlines brand is the low-cost airline, and that is also the foundation of our business model. So we don't need to polish ourselves up with our customers, "said Kevin Krone, Vice President, head of Southwest Airlines' marketing.
Along with the hashtag #FeesDontFly, the airline uses the "Transparency" campaign to show the core value of the business is cheap and does not hide the way to achieve this. Accordingly, the company's marketing campaign received nearly 5 million likes on Facebook alone, making the company far ahead of its competitors in the same segment and gaining customers' trust.
4. The Martian Movie Prologue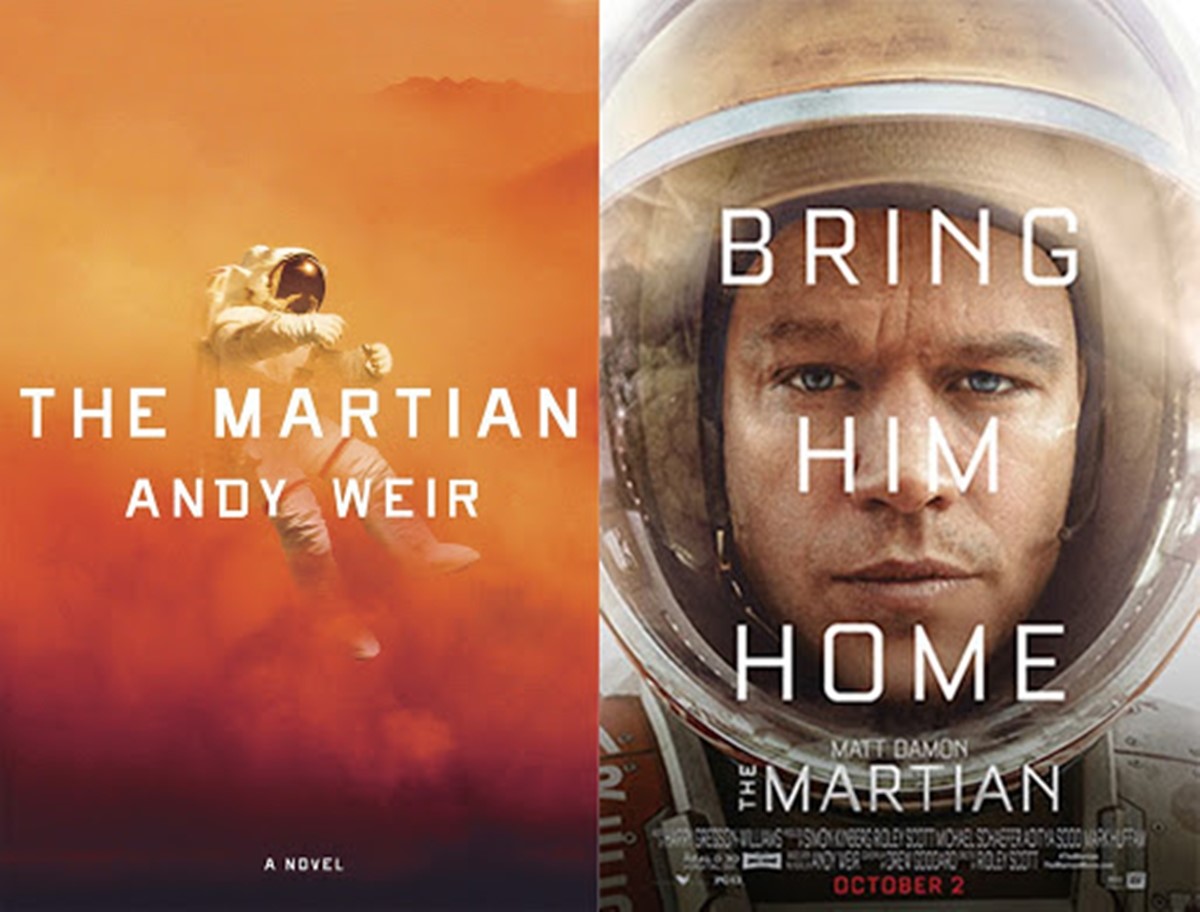 It is great that integrated marketing communications can also turn the negative box office results over. Typically the movie "The Martian". Thanks to the film's opening campaign, along with making the film's world more attractive, fueling similar viewership of the race into the Cold War era universe, "The Martian" "has opened the No.1 at the box office in the US for four weeks.
With the support of Microsoft, GoPro, National Geographic, StarTalk, and NASA, multi-platform reporting has been developed. This strategy is also fueled by celebrity endorsements, marketing efforts that combine social media channels with traditional methods. In addition to the trailers, the videos surpassed 20 million views. In particular, many awards have been given to this campaign.
"The Martian" can be considered as the second-highest fall opening of all time and is the most successful film directed by producer and producer Ridley Scott. The film has grossed over 600 million dollars worldwide. The film has won seven Oscar nominations and two Golden Globes.
5. The Coca-Cola Foundation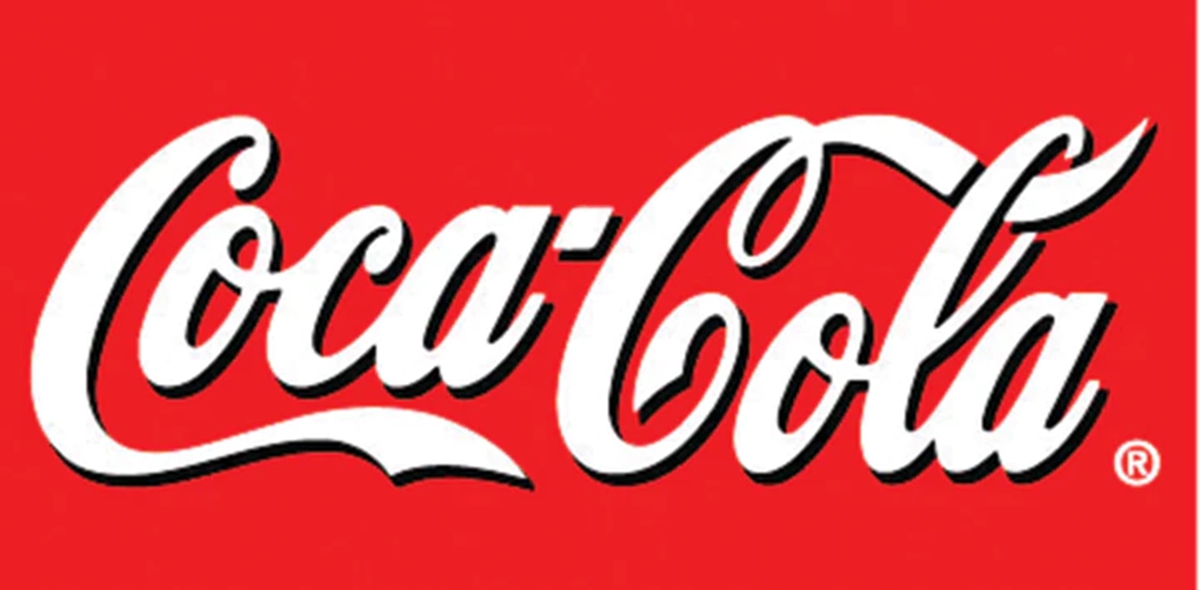 The most recognizable feature of the Coca-Cola brand is it has consistent messaging. In fact, Coca-Cola has numerous competitors in the beverage industry. However, their integrated media campaigns were highly effective and far exceeded their competitors. In particular, this brand has imprinted in the minds of consumers and owns a global brand recognition rate of 94%.
There are many brands under Coca-Cola, such as Coke Classic. Nearly everyone has a Coke product at home. With the brand image in white on a red background, Coca-Cola went deeper into the minds of customers. You might be surprised to know that there are three common words for most languages in the world today:
Hallelujah.
Okay.
Coca-Cola.
From Coca-Cola's shining example, we can draw some experience in becoming popular. It is trying to focus on an important part of communication and then expand from there.
6. Citibank Bicycles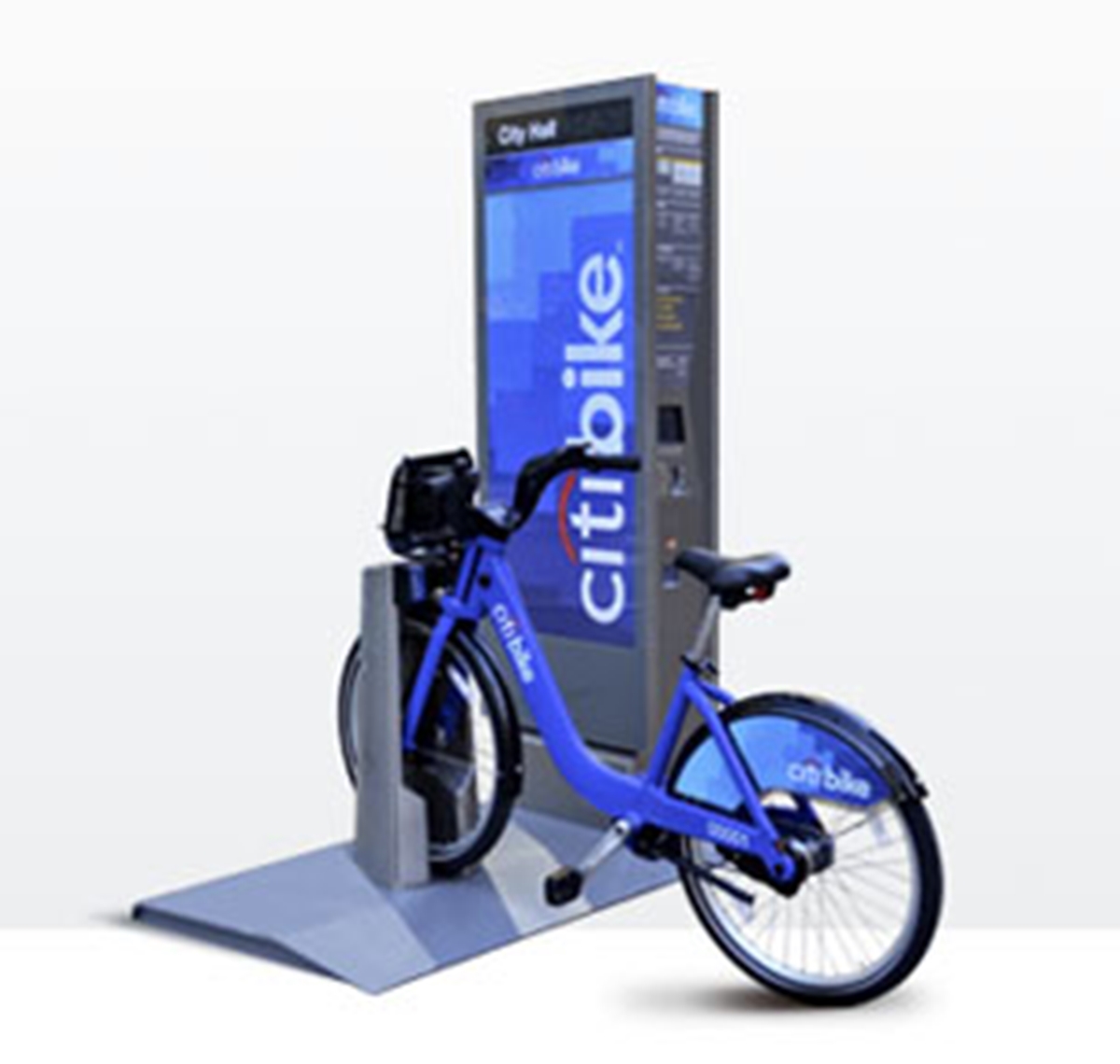 Citibank now provides financial banking services such as corporate and investment banking, cash flow management and international payment, commercial banks, retail banks, securities, and other transaction services.
This "Citi" brand is very popular in many places, which is an opportunity for Citibank to expand its brand recognition thanks to IMC to expand the business of other potential product services. So they implemented a bike-sharing program in New York.
You might be wondering why this is a good example for IMC? It brings a visual effect when consumers compare to media brands. The bikes are painted in the cool blue color of "Citi" and cleverly affixed the "Citi" logo on the front and back of the bike. As these bikes get around in New York City, people will notice and be attracted.
They will recognize that these are Citibank sponsored bikes and inspired by the message that Citibank wants to convey. From there, everyone is encouraged to use the financial products that Citibank offers.
7. FedEx and The Mail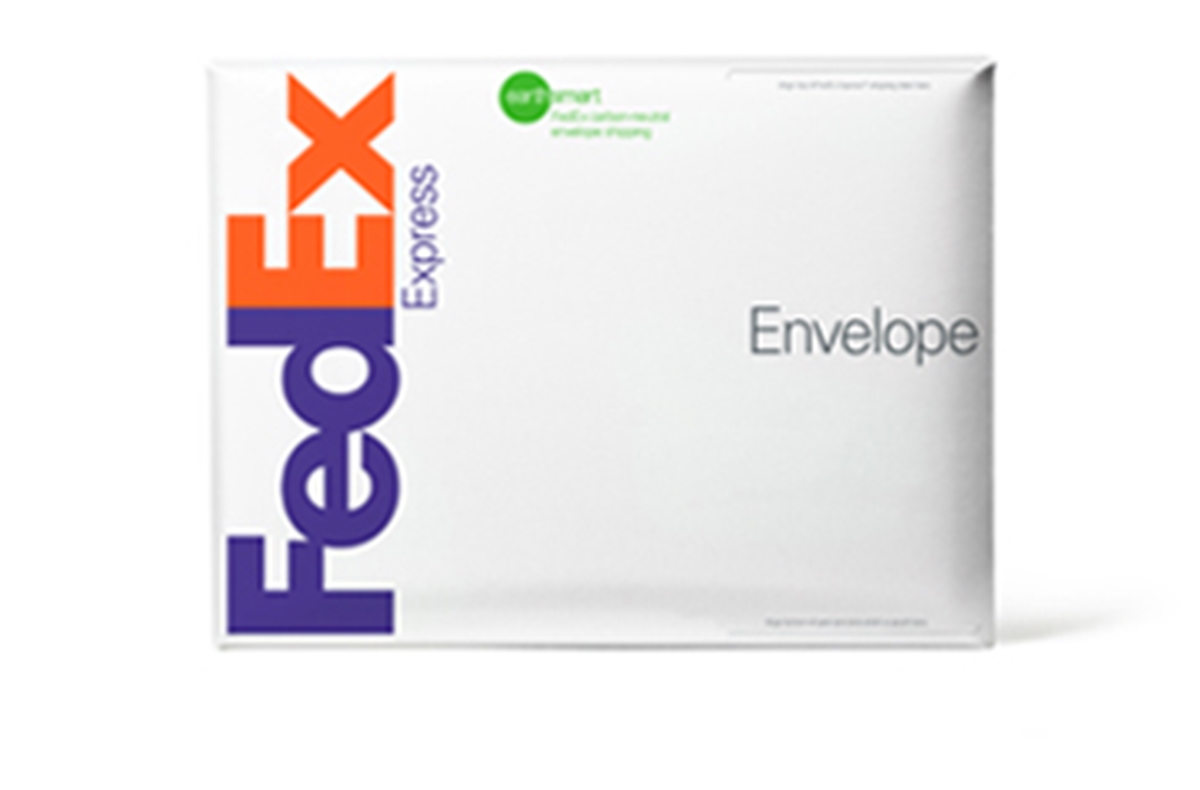 FedEx is a US freight forwarding company based in Memphis, Tennessee. The name "FedEx" is an abbreviation of the company's aviation division, Federal Express, which was used from 1973 to 2000.
To popularize its brand, FedEx implemented a marketing campaign focused on 2011. This campaign focuses on two different approaches: email and direct mail. The message they want to convey after this campaign is to emphasize to everyone that solution matters.
We can see that for any expansion effort, integrated marketing communications is needed. Potential customers will feel like they are syncing with the company when they have consistent communication. Thanks to this, you can turn your potential customers into your customers.
Conclusion
This article provides you with definitions and examples of integrated marketing communications. Integrated marketing communications seems like a difficult job because it involves a lot of meticulous work. But if you can overcome this initial concern, you'll find that integrated marketing communications will be extremely effective in terms of revenue, as well as customer retention, brand awareness, and internal morale. Take the effort, you will get rewarded results thanks to this effective tool!
New Posts
Subscribe
Stay

in the know

Get special offers on the latest news from AVADA.
40k
subscribers has been joined!
Earn $10 in reward now!