How to do Email Marketing? 2021 Complete Guide!
From social media to PPC ads, today's businesses have a variety of channels to get in front of their customers, connect with them, and convert them into customers.
However, email marketing still remains one of the marketing channels that return the highest ROI, which is why lots of businesses keep relying on this channel to generate their revenue, but how to do email marketing effectively is a difficult question to answer for many.
If you're having the same question, you've come to the right place. In this guide, I'm going to take you to step by step through the process of setting up your first email marketing campaign. I'm also going to throw a couple of examples into the mix to inspire you and give you ideas that you can use. Let's jump right into the details.
What is email marketing?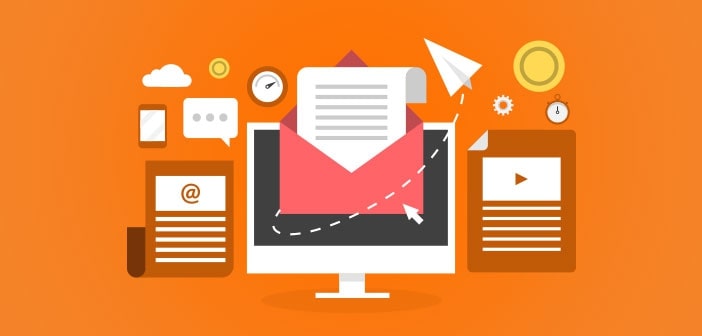 Email marketing is the practice of sending messages to potential and existing customers via email in order to sell products, inform decisions or boost brand loyalty. Email is an "owned" marketing channel—that is, you can manage content and distribution — and generally works best when used to deliver personalized messages to segmented recipient lists.
Email is a particularly useful eCommerce approach used to send transactional, promotional, and life-cycle messages (which we'll discuss in more detail below).
Why is it important to do email marketing?
The reality when it comes to web traffic, including highly targeted traffic, is that most new visitors to your store will never return—unless you take action to keep them coming back.
Building an email list and sending attractive offers allows you a way to keep the traffic you've worked so hard to win by providing subscribers with an opportunity to remain in touch. If your eCommerce company hasn't taken the time to embrace email marketing, you're likely to be leaving money on the table. Here are the reasons why it's very important to include email marketing in your business strategy.
Email lets you build ongoing customer relationships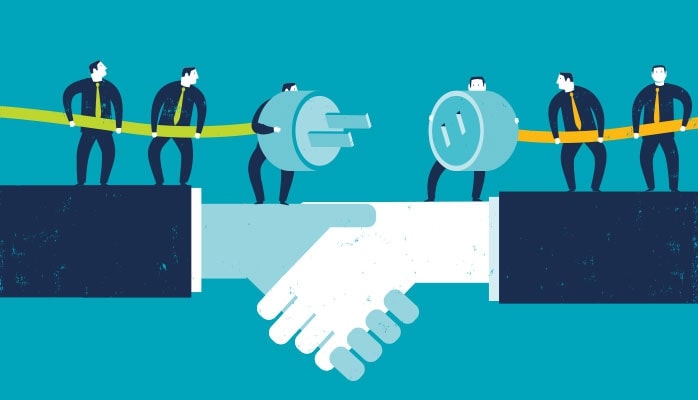 Search engines and social media sites are perfect channels to reach potential customers, but email remains the best way to retain and improve relationships with existing customers. Email also plays a key role in facilitating the second purchase of the customer and beyond. Returning customers is vital to many companies because it reduces their average customer acquisition.
Email is effective at driving sales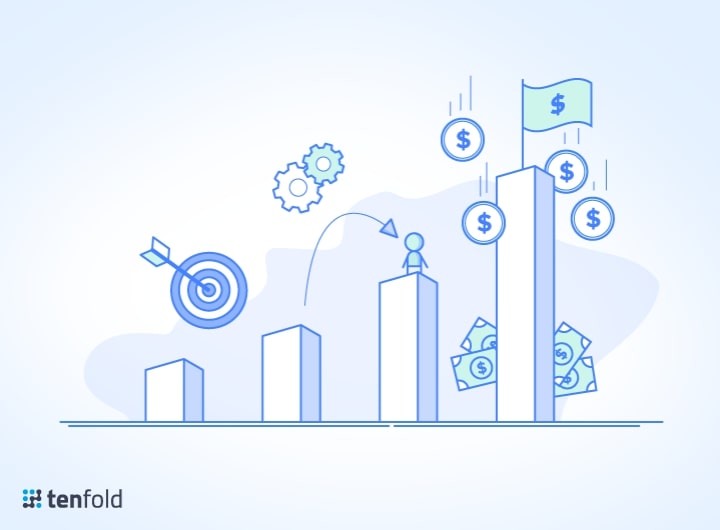 Of course, some companies (and products) match particularly well with email marketing, and returns are never guaranteed. But similar research has discovered the same picture over the years: email is a high-performance medium that often outperforms other alternatives.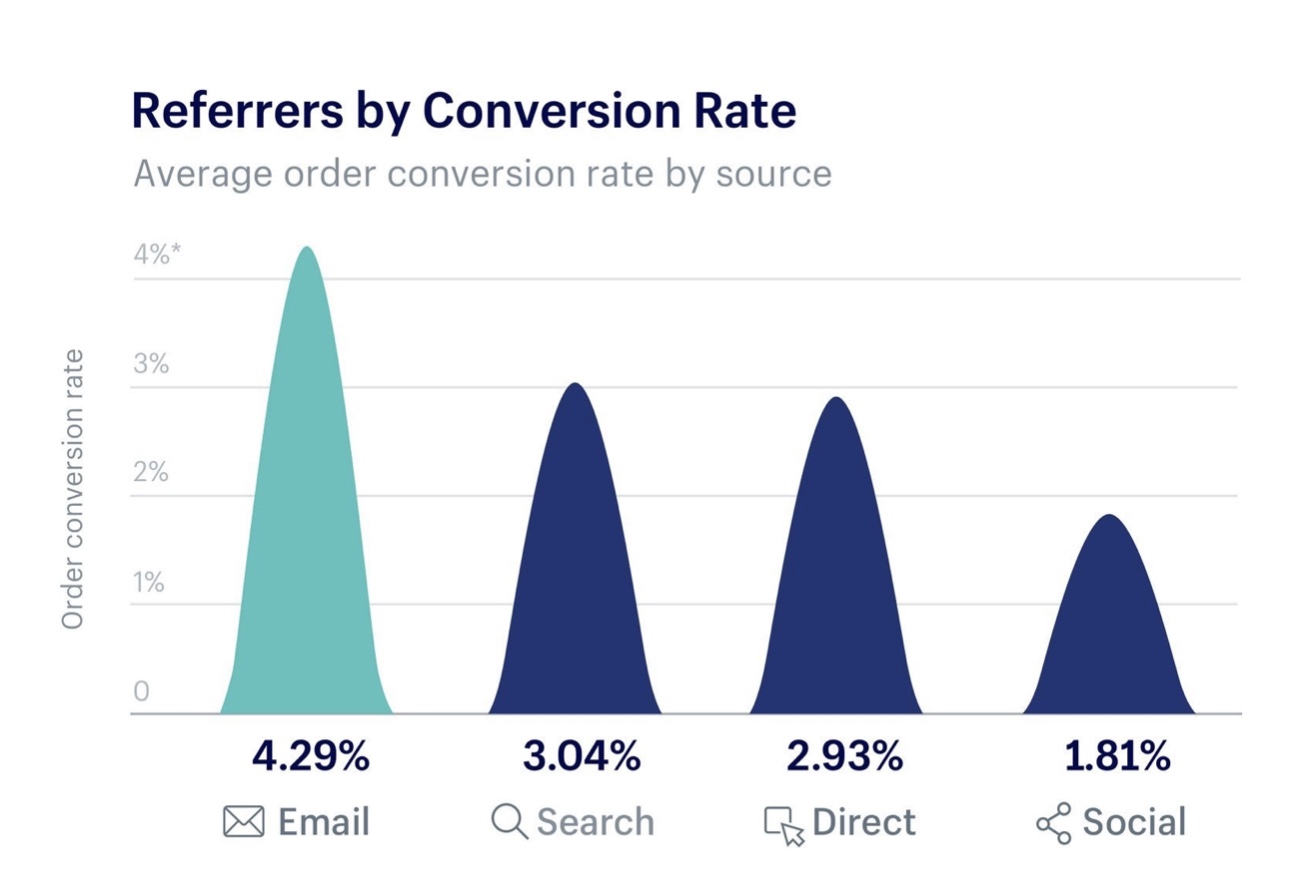 What's more, Emarsys' 2018 study found that about 80 percent of companies rely on email as their primary medium of acquisition and retention. Email marketing is relatively unique in its potential to drive the first sales, as well as generate more sales from the most valued customers.
Email can affect the three main growth multipliers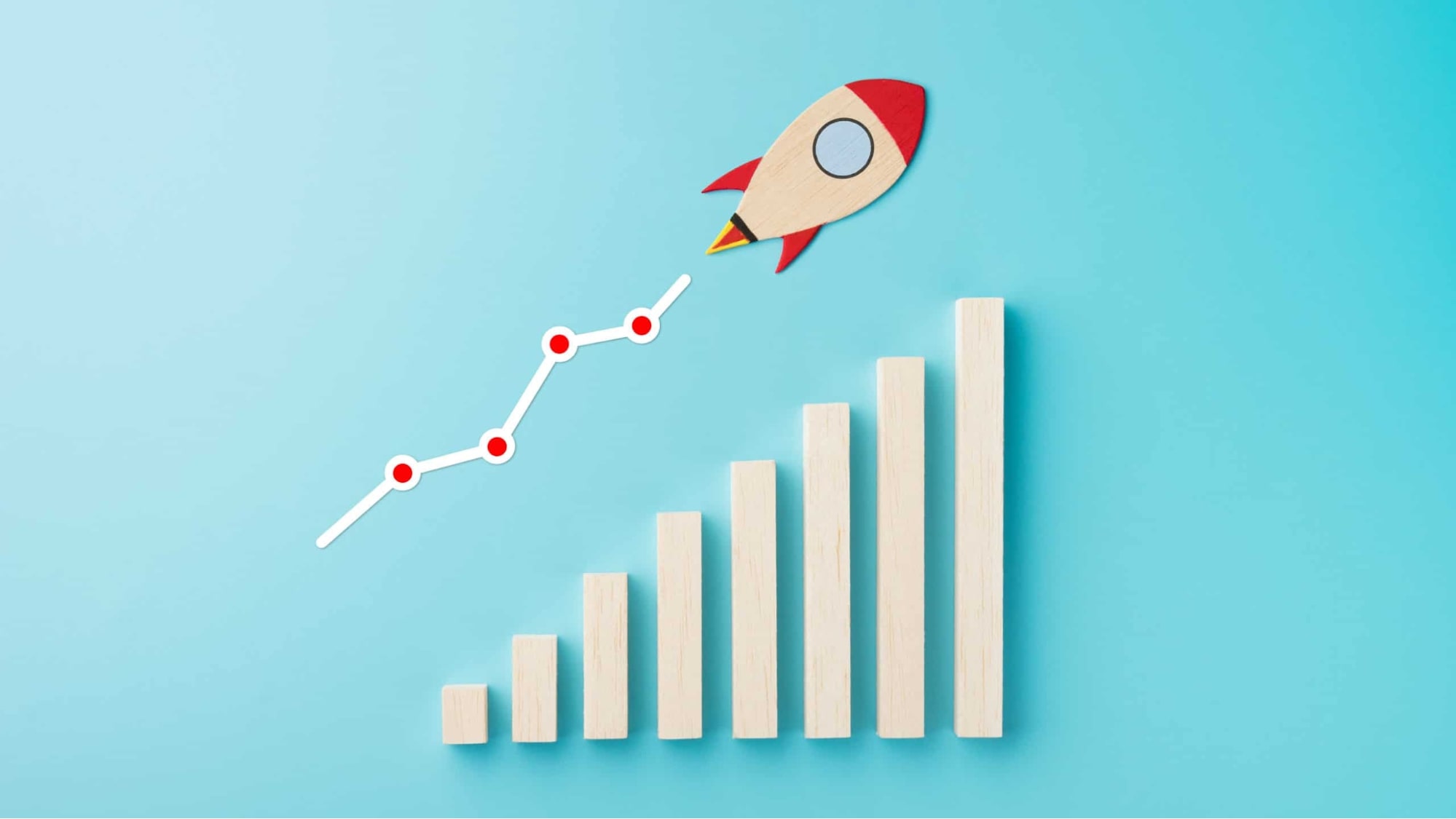 Marketer Jay Abraham was one of the first to popularize the notion that there are only three ways to raise revenue: increase the total number of customers (C), increase the total number of orders per customer (purchase frequency, or F) or increase the average order value (AOV).
Most entrepreneurs chasing a "silver bullet" acquisition typically end up frustrated and find that acquiring customers can get costly quickly. Email marketing provides a feasible way out of the rat racing acquisition because it can influence all three growth multipliers simultaneously:
Automated welcome and abandoned cart emails can boost conversion rates (C)
Re-engagement or win-back campaigns can increase the number of purchases per customer (F)
Lifecycle campaigns can automatically recommend the right products to the right customers (AOV)
Systematic focus on these three areas will make a great impact on your bottom line, and that's one of the main reasons why it's worth having a deliberate email marketing strategy as an eCommerce business.
Email isn't influenced by third-party gatekeepers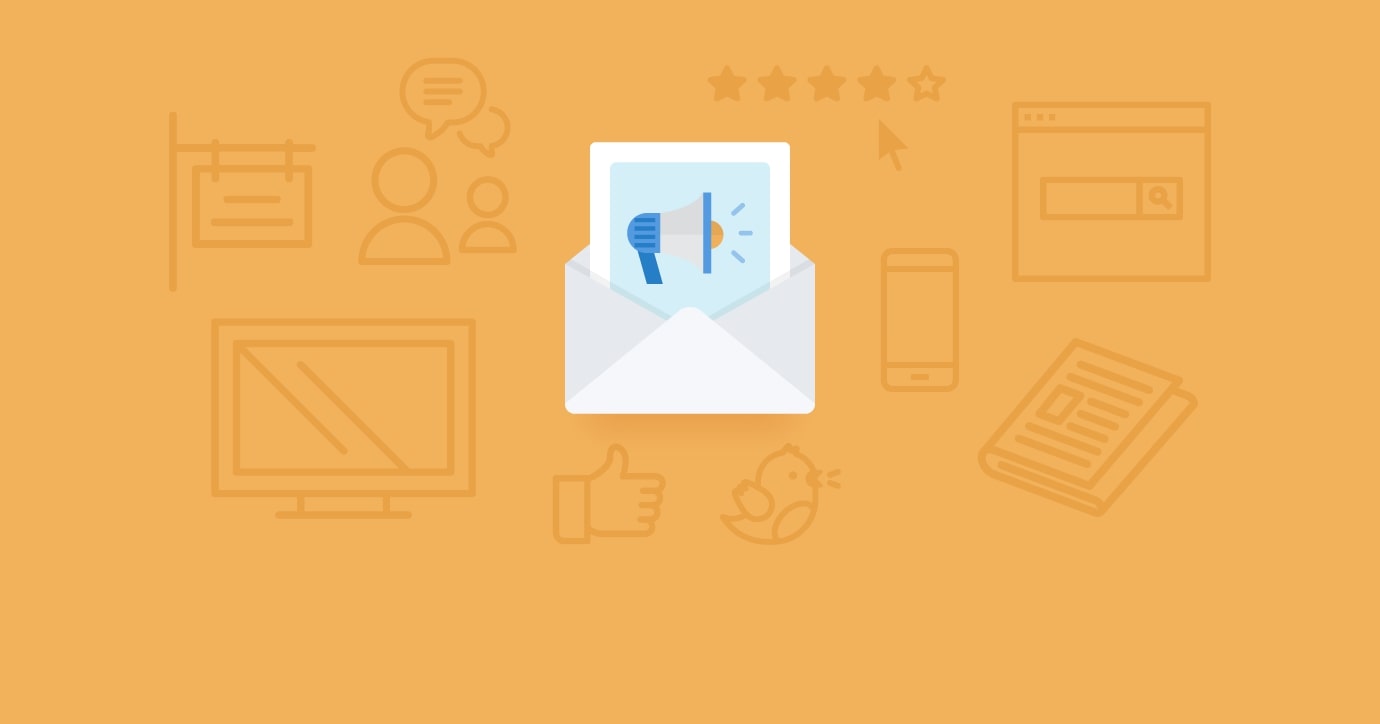 Organic traffic on Facebook has decreased since 2013, as the site continues to concentrate its News Feed on promoting content from friends and family. Similarly, climbing the search rankings in Google is only getting harder, with ads and response boxes resulting in a notable increase in non-click searches, especially on mobile devices. More than ever, if you want to meet your consumers on these sites, you will be forced to pay — and these costs are increasing.
That is not the case with email marketing. One important advantage of email marketing is that it is not subject to the whims of centralized networks, where unplanned tweaks to algorithms can fully undo your whole strategy. You are also not forced to pay for anything by any gatekeepers.
How to do email marketing step-by-step?
Even the best email marketing strategy starts with selecting an email marketing provider, setting up a plan to generate new subscribers, and learning how to legally send emails. So let's learn how to do email marketing in that sequence!
Step 1: Choose an email service provider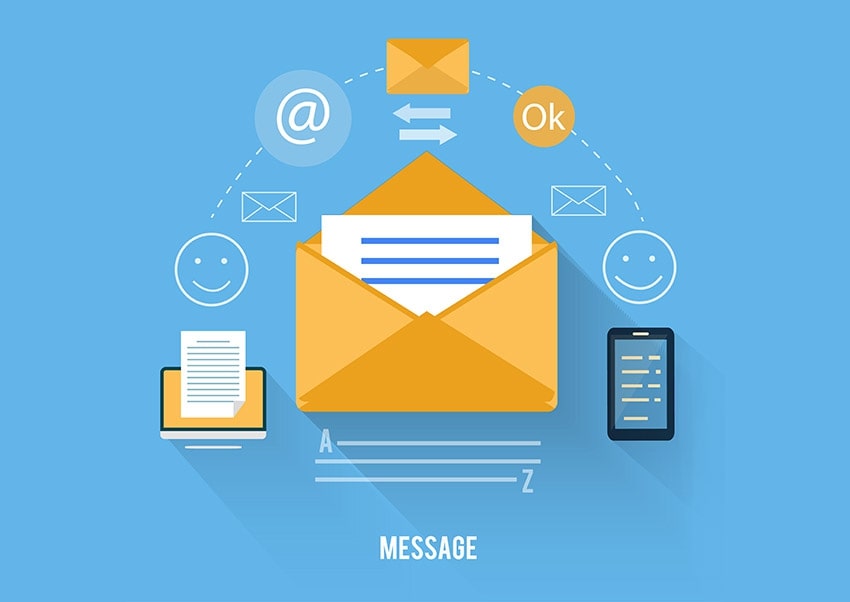 The first step in getting started with email marketing is to select email marketing software that provides you with the necessary features to run your email marketing campaigns. There are a lot of robust and cost-effective email marketing tools on the marketing to select from, so don't get stuck trying to choose one that's "perfect."
The providers can still be switched down the line. Instead, choose a well-reviewed solution that meets your needs (e.g. pricing, drag-and-drop editors, email templates, etc.) and then start emailing and selling.
Read more: 9 Best Free Email Marketing Tools to try
Step 2: Build your email list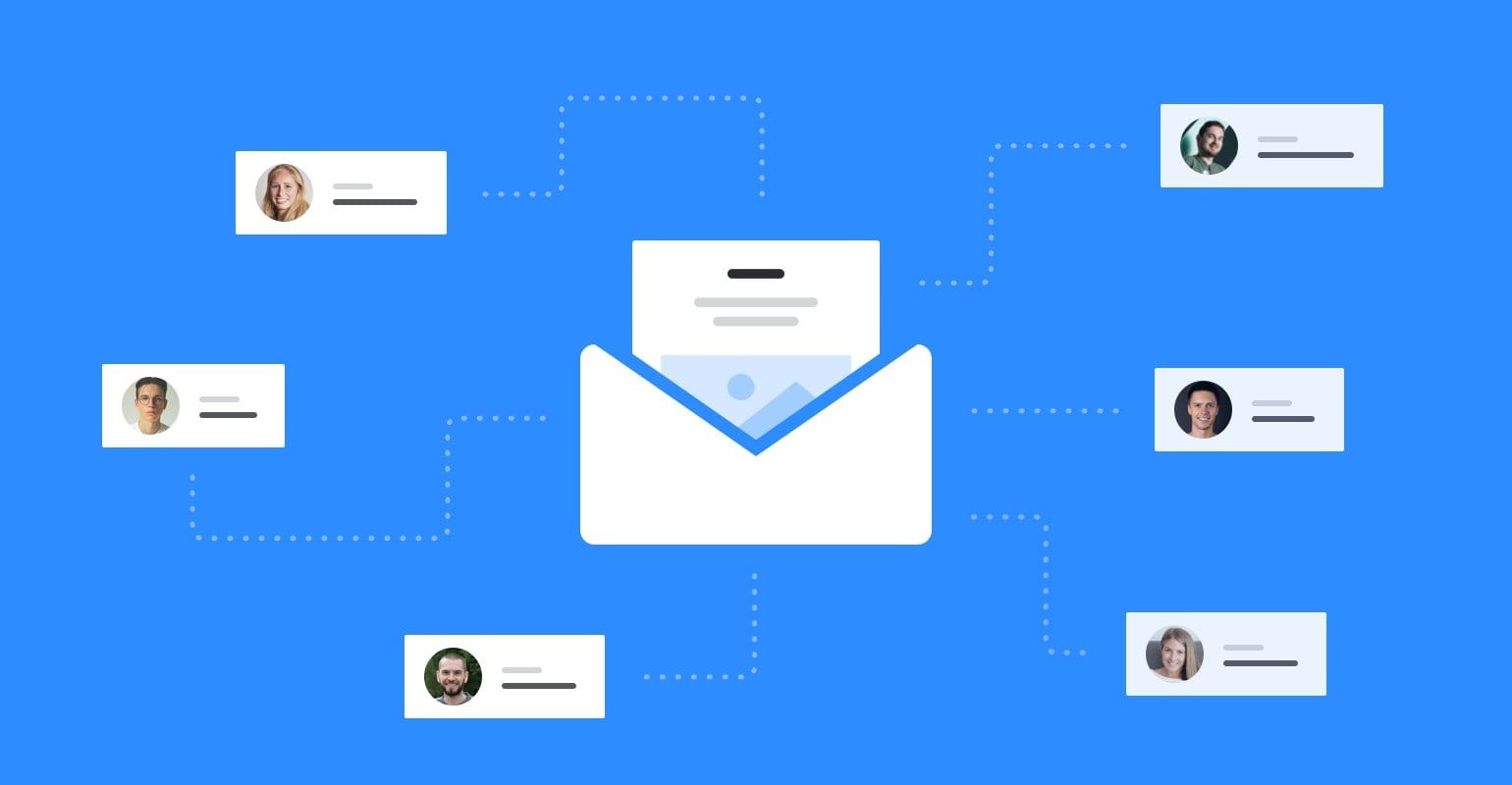 Ask any online business owner about their greatest marketing regret, and many will tell you that they haven't started collecting email addresses since Day 1. You can dodge this frequent mistake by growing your list of subscribers as soon as you can, even before you build your store.
The main thing you need to know before you start creating your email list is that you need permission to send emails to prospects and customers. In other words, your audience will need to give you their email first before you can send them anything. and there are a variety of ways you can persuade them to do so.
Set up a pre-launch page
Although real product validation needs paying buyers, having a dedicated email list full of potential customers is half the way. Before you formally open your doors to paying customers, set up a simple landing page in your domain that allows visitors to stay updated by entering their email addresses. Don't beg—write a copy that explains what's exciting about your new product and provides attractive rewards for early adopters where it makes sense (e.g., early-bird customers get 20 percent off on launch day).
Collect emails from sales and customer accounts
Customer accounts are important to companies because they require shoppers to provide information — including their email address — and to make buying history easier to monitor. The downside is that many customers get frustrated when asked to create an account for a single shopping destination.
A useful compromise is the possibility of creating an account after the customer's first order has been placed. If you use Shopify, the customer account is optional and you can give customers direct invitations to activate their account after they have completed the purchase.
Place opt-in forms across your site
To make your list expand, you need to ask people to sign up directly. That's why the best place to inquire is where they're already engaged, on the related pages across your online store. Just make sure you don't compromise the design of your site and leave a poor first impression. Second, try putting your signup form at these locations:
Your header, navigation, or footer. While these spots are likely to have lower overall conversion rates than a dedicated landing page, over time, the number of subscribers they produce will add up, particularly if you have an incentive such as a first-time customer discount.

Your website's About Us page. As marketer Bob Frady puts it, "Customers don't sign up for email, but they sign up for your brand." Email is just a mechanism—your brand and deals are the foundation of your value proposition and the motivation for subscribers to let you send them emails. If your About Us page does its job of selling your company's vision, it's a perfect place to invite customers to sign up.

Your blog or resource pages. If you are using content marketing to educate your target audience and rank in search engines, you're already attracting information-seeking prospects, so having a targeted opt-in form online or in the sidebar of your blog will help you move them down your funnel.

A pop-up form. Try out pop-ups to trigger when a visitor is leaving your site, so you don't interrupt their browsing. Exit-intent pop-ups only appear when a visitor moves his or her mouse from your website to the search bar or back button, allowing you a second chance to collect their emails.
Accelerate signups with lead magnets
Too often, eCommerce businesses believe that getting newsletters is an appealing enough reason for people to subscribe to their email list. Marketing is about proving value, and "get our weekly emails" is not a convincing message. To level up your game, consider making a real deal as an additional incentive for website visitors to provide their emails. Here are a few tried-and-true approaches:
Offer exclusive offers and discounts. Be cautious of discounts: they can damage your margins by making customers always wait for offers. Discounts also make financial sense if they can retain a prospect that you're going to lose anyway, which means they can be a strong motivator to get consumers to provide their email.

Run a contest. While competitions can potentially lead to a lot of registrations, the inherent drawback is the person you're going to attract is looking for free things. Use a gift to break through the noise, or to jumpstart your list, but don't rely on it to build a long-term, committed audience.

Access to educational content. Certain consumer products benefit from the exchange of informative content with customers. As developer Kathy Sierra argues in her book Making Users Awesome, no one wants to be "good at cameras" they want to take beautiful pictures. Consider creating a free piece of content that contains the real value for your target consumers and puts them in a purchasing frame of mind. The best converting lead magnets deliver something that visitors can add instantly and show the void that your product can fill.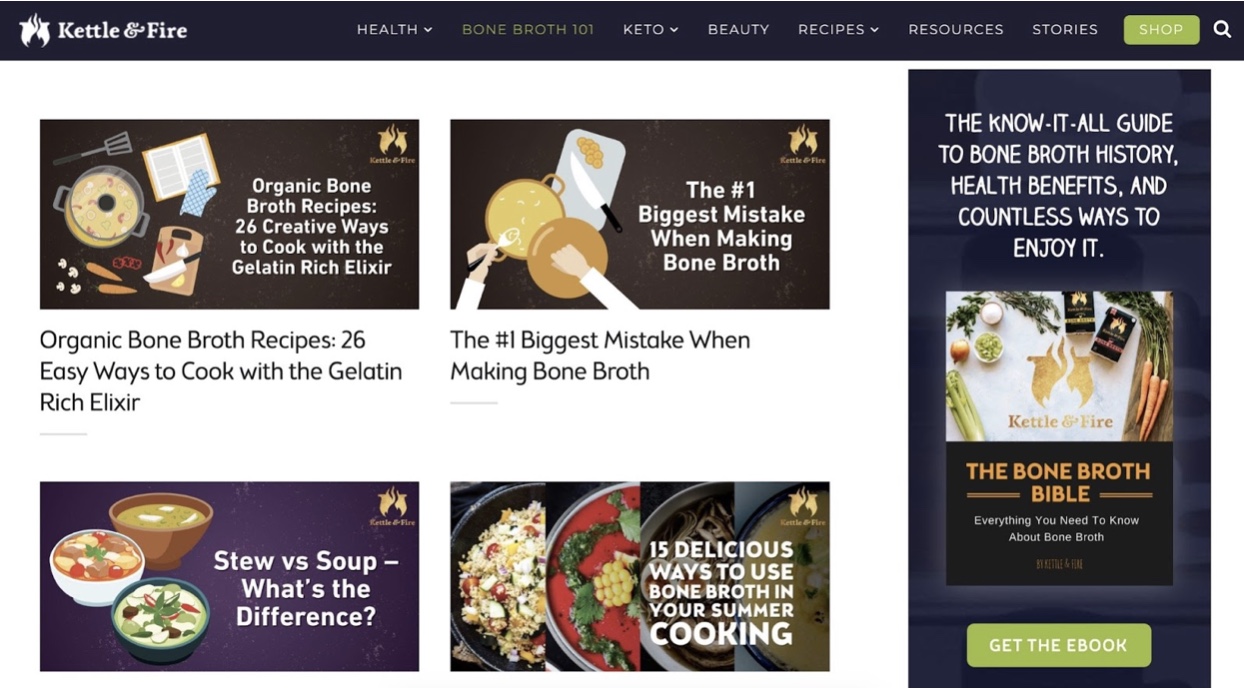 Ask for emails in person
There is hidden value in less scalable email collection approaches, particularly the options available to you in the physical world. If you sell your goods via pop-up stores, accept one-off orders from friends, or already have a physical storefront, you will have a lot of chances to ask your customers for their emails directly.
Step 3: Create your first email marketing campaign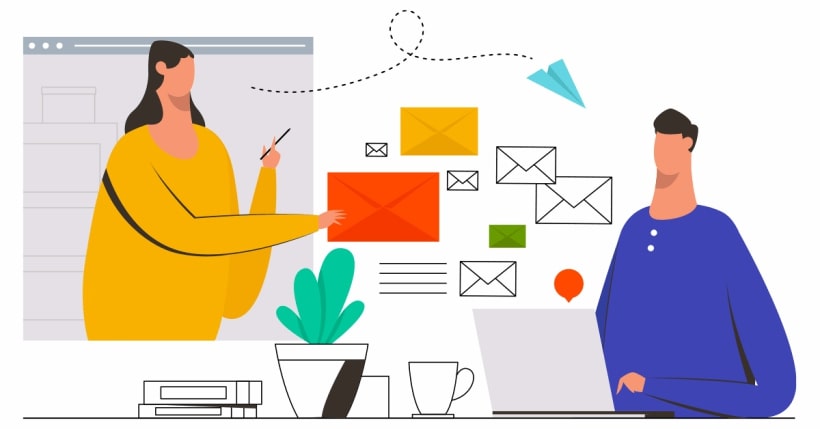 Establish your goal
You need to be transparent and precise about what you want to accomplish with your marketing campaign. Is it converting your existing leads into customers? Or Are you running a promotion on your website, and you want to get the word out? Or Are you trying to show your new customers how to maximize the potential of your product? Also, set the goals that will help you decide whether or not you have achieved your target.
Sending irrelevant messages to your audience is a sure-fire way to squander email as a valuable marketing channel. So let's talk about the various forms of campaigns and how you can make them engage with your customers. There are three main types of email marketing eCommerce: transactional, promotional, and life-cycle.
Transactional emails. Transactional emails are sent during checkout and other purchase actions and are more functional in nature. They are often used for sending key details such as payment confirmations, receipts, and order-shipped emails to customers.
Promotional emails. Promotional emails are intended to raise awareness about a particular offer or (you guessed it) promotion. For instance, email from Black Friday Cyber Monday, a Mother's Day gift guide, a summer savings email, or a limited-time discount email belong to this category.
Lifecycle emails. Lifecycle emails, also known as "triggered" emails, are called because they are sent depending on what action the shopper has taken and where the shopper is in your email marketing funnel. For example, a cart abandonment email is sent only after the customer leaves the items in their cart without checking out.
Read more: Email Marketing Funnel: Simple guide for beginners
Step 4: Send emails legally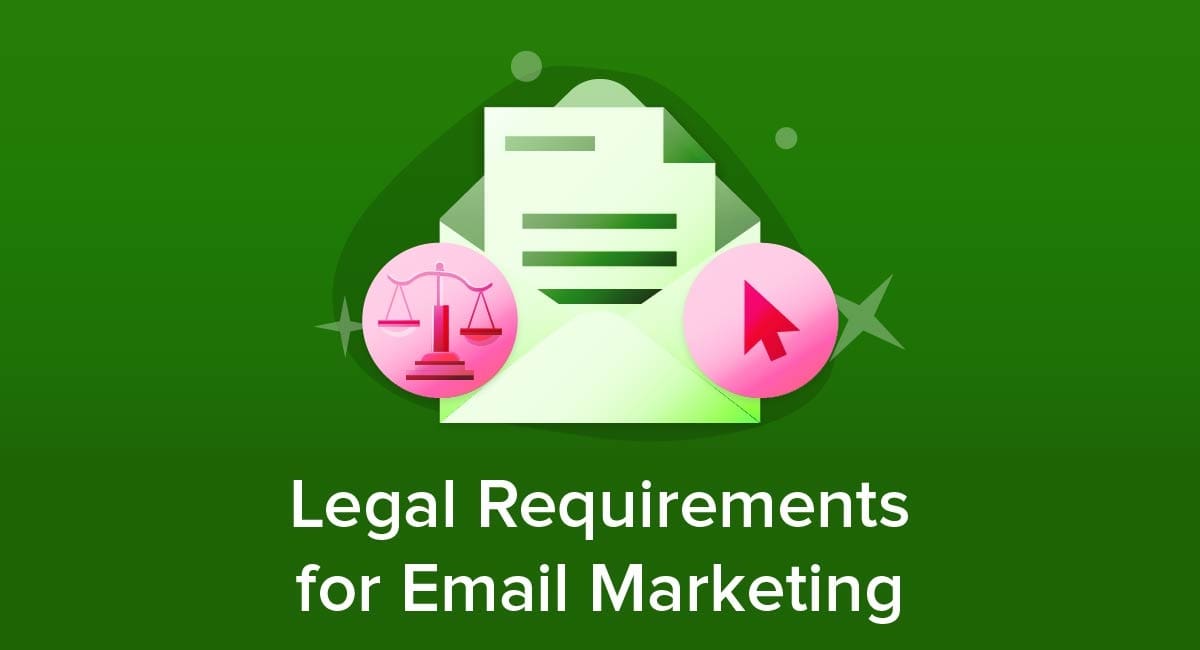 Email promotion is an example of permission marketing which means that people can opt-in and out of your email list whenever they want. So your email marketing needs to be focused on permission, not only from a marketing point of view but also from a legal one. If you neglect the rules, you will face substantial penalties. To begin with, familiarize yourself with the following regulations:
CAN-SPAM. gives recipients the right to have you stop sending them emails, as well as spells out tough penalties for violations.
GDPR. Requires businesses to protect the personal data and privacy of EU citizens for transactions that take place within EU member states. Non-compliance can cost companies dearly.
CASL. The federal law in Canada for dealing with spam and other electronic threats. It is created to protect Canadians while making sure that businesses can continue to compete in the global marketplace.
Disclaimer: The content shared in this guide is for information purposes only and does not constitute legal advice. If you have any questions about the lawfulness of sending emails, please consult a lawyer who specializes in this field.
Best tips to do email marketing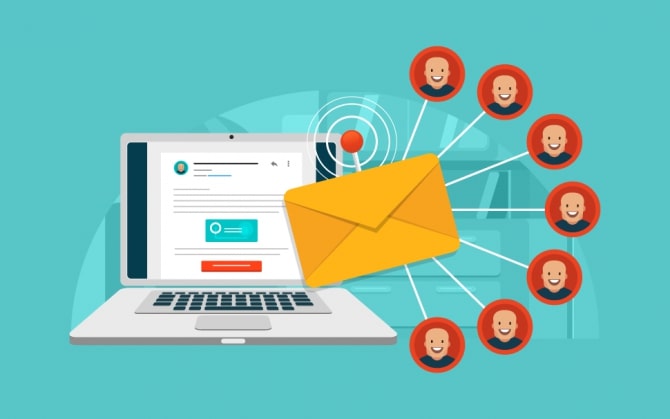 Of all the various parts in this guide, this is the part that might make or break your email marketing campaign. Because no matter how careful you have been in setting everything else up to this stage, if no one opens your emails and clicks on your CTA, all your hard work will be wasted. Here are a few tips on how to prevent that from happening.
Make it easy to unsubscribe.
It sounds counterintuitive. But if you find it hard to unsubscribe from your email list, the next alternative is to mark your emails as spam so that they can no longer be sent to their inbox. Since Gmail and other email providers are very harsh when it comes to spam, this will give them a very good reason to throw all the emails you send into the Spam or Junk folder. An easy-to-see unsubscription button in every email is also required by the CAN-SPAM act.
Regularly clean your email list.
Make sure that you check your email list every six months or so to find out if you have any inactive subscribers, clean your email list of any contact that is no longer active or rarely interacts with your emails. Sure, it's going to bring down the number of your email subscribers. However, doing this will give you and your team more reliable statistics about how your email marketing campaigns are performing.
Make sure your subject line stands out.
Legendary copywriter David Ogilvy points out that if you pay a dollar for every copy you publish, 80 cents of it should go to your headline — and for good reason. The subject line of your email is the first thing your email subscribers take a look at. Research by Litmus reveals that 34 percent of email subscribers can decide whether or not to open an email based solely on their subject line.
Include actionable takeaways.
Provide tips and insights in your newsletter that your subscribers can implement as soon as they have finished reading it. That's because it's going to add enormous value to your email copy. It's going to make your subscribers more excited to get and open your emails.
Be sure your emails are mobile-friendly.
46% of people read their emails on their smartphone or another mobile device. Choosing to use larger fonts and to write short paragraphs will make your email copy easier to read. More importantly, make sure your CTA button is big enough to make it easy to press with a thumb. And while photos make your emails look amazing, they will make your emails load slower. Instead, consider using text-only emails because they're easier to load and prevent your readers from getting distracted from your message. If you're going to use images in your email, make sure the file is light enough for fast loading.
Read more: How to Master Using Images on Email Marketing?
Keep It Short and Simple.
Too much of anything can backfire. That goes for the copy of your email. Your subscribers don't have time to read a long-winded email all day, where you share every little detail about your product. They just want to know three things:
How does your product help them deal with their problem?
What do others say about it?
Where can they get it?
How much does it cost?
Focus on building relationships.
People only want to do business with people they feel that they can trust. So make this your main priority when you're building your email marketing campaigns. Use the Pareto Principle to decide what to email: 80 percent of your content should provide useful knowledge and only 20 percent should be dedicated to marketing your product.
Write to just one person.
In today's digital era, consumers are interacting with faceless companies. They're looking forward to the good old days when the clerk is waiting for them in the shop and helping them pick what to purchase. The closest experience you can offer is by writing your copy so that they feel that you're talking to them directly, instead of addressing a vast crowd of subscribers.
That's why it's crucial to segment your email list. Email segmentation groups your subscribers on the basis of their interest and where they are in your marketing funnel. This will help you personalize the emails you send to them.
Best apps to do email marketing
AVADA SMS & Email SMS Marketing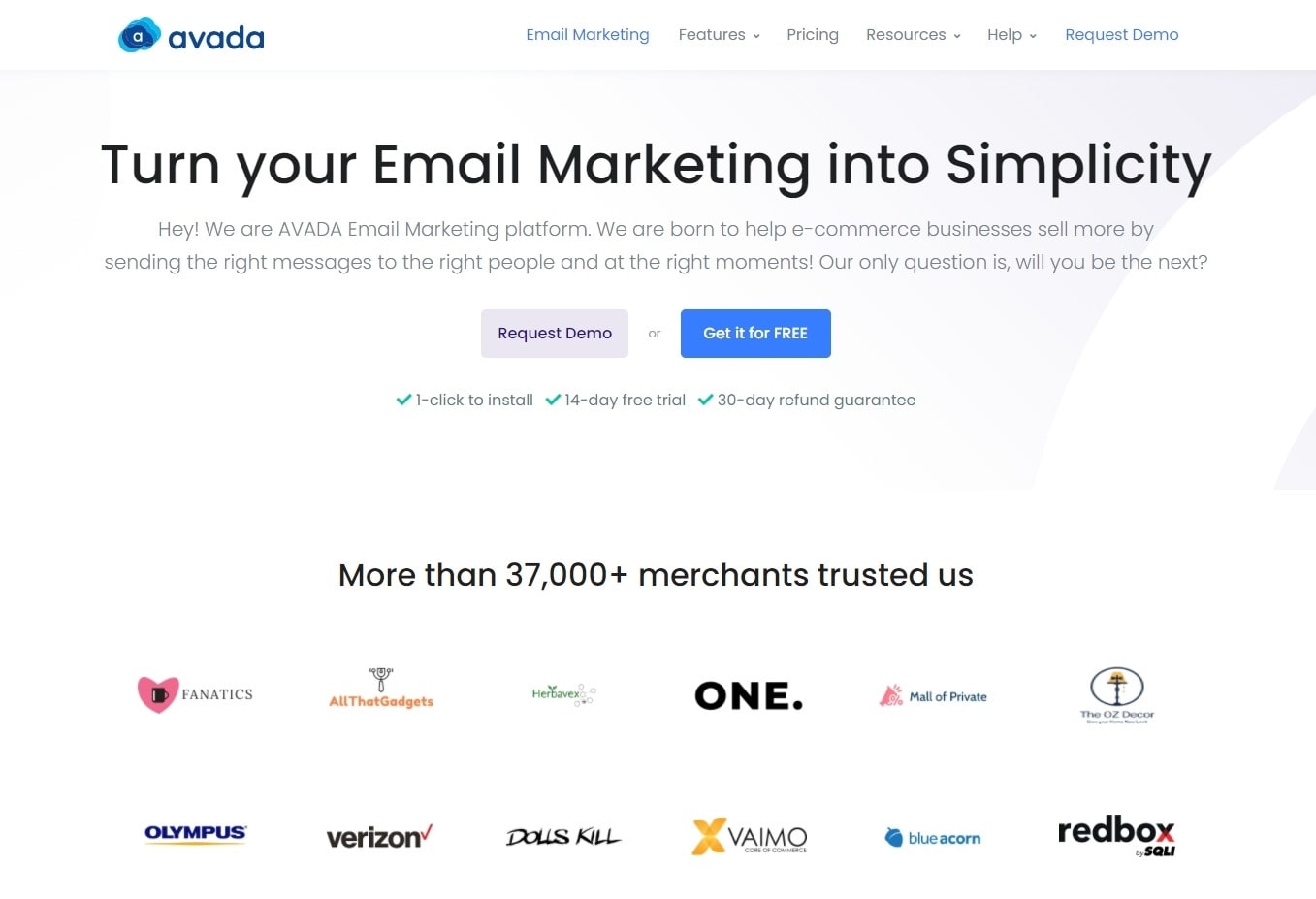 AVADA SMS & Email Marketing is a powerful email marketing automation platform that enables businesses of all sizes to do email marketing. Top features of the app include abandoned cart saver, email automation, drag-and-drop email editor, email analytics, and list segmentation.
Built exclusively for Shopify, AVADA Email & SMS Marketing can be connected to your Shop store in just a matter of minutes. The process doesn't take any coding experience, and you can get started with little effort. You can choose actions from your Shopify store as triggers for your automated campaigns.
Data from your Shopify store is automatically synced and stored directly where you can create custom mailing lists that target only the most qualified leads. You also can set up automatic payment email sequences, new orders, cancelled orders, and abandoned carts. This also helps you better solve the pain points and help you convert as many customers as possible.
Advantages:
AVADA Email & SMS Marketing has unmatchable automation features for automated email marketing campaigns.
Pre-made automated workflows for immediate use or you can build your own.
The tool provides a free plan for unlimited emails and storage of 1000 contacts.
The newsletters are easy to create with lots of built-in, customizable templates.
User-friendly drag & drop email editor.
Comprehensive reporting features.
Customer support is available 24/7.
Disadvantages:
Built for Shopify only.
Doesn't provide features to create landing pages.
Best for: Small businesses and marketers who have experience in email marketing and want to be able to do more than just sending abandoned cart recovery emails.
Pricing: Free for up to 1,000 contacts. Then starts at $9/month.
Omnisend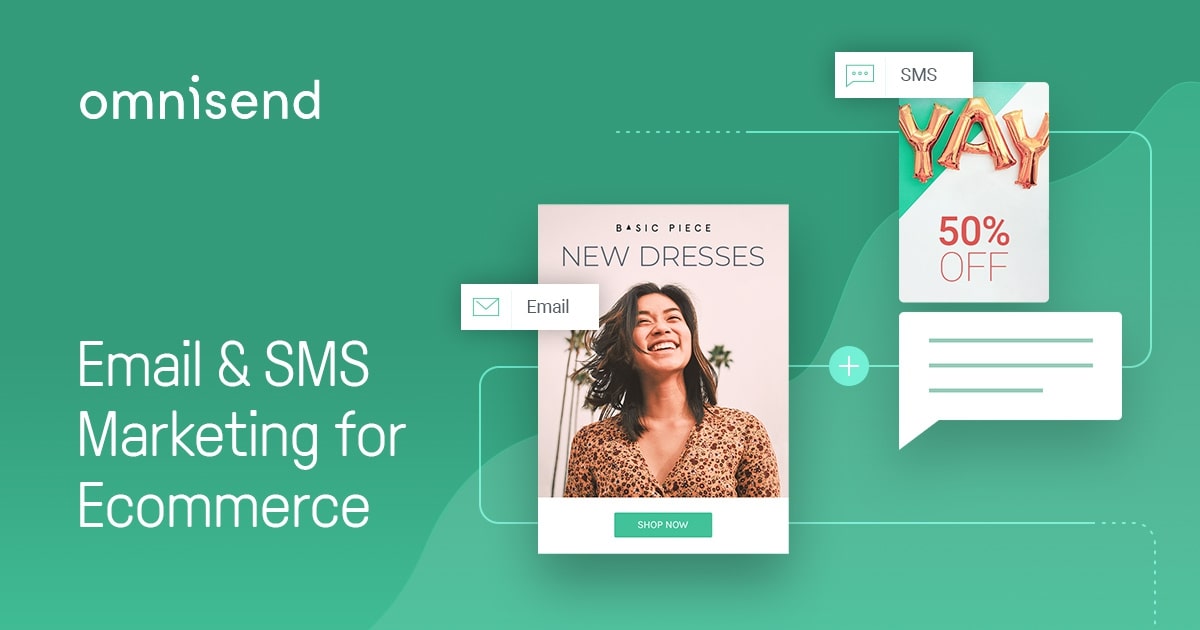 Omnisend has been designed for eCommerce since day one. It also interacts with almost all of the eCommerce platforms on the market. It has customized its suite of features to ensure that your store will have everything it needs to expand. Omnisend has more than just email capabilities. It facilitates SMS marketing and enhances your paid advertising activities by using data from your store.
The best features of Omisend are probably its forms. Omnisend makes it incredibly convenient for eCommerce companies to receive new emails. Omnisend competes with all enterprise-level email systems at an affordable price.
Advantages:
Easy to use forms & popups builder.
Drag & drop email editor.
Dozens of integrations with other eCommerce platforms.
Powerful Segmentation tools.
Great reporting features.
Disadvantages:
There's a learning curve.
Only a few pre-made email templates to select from.
Best for: Marketers who need more than email marketing capabilities.
Pricing: Free for up to 15,000 emails per month, then Standard: $16/month, and Pro: $99/month.
SendinBlue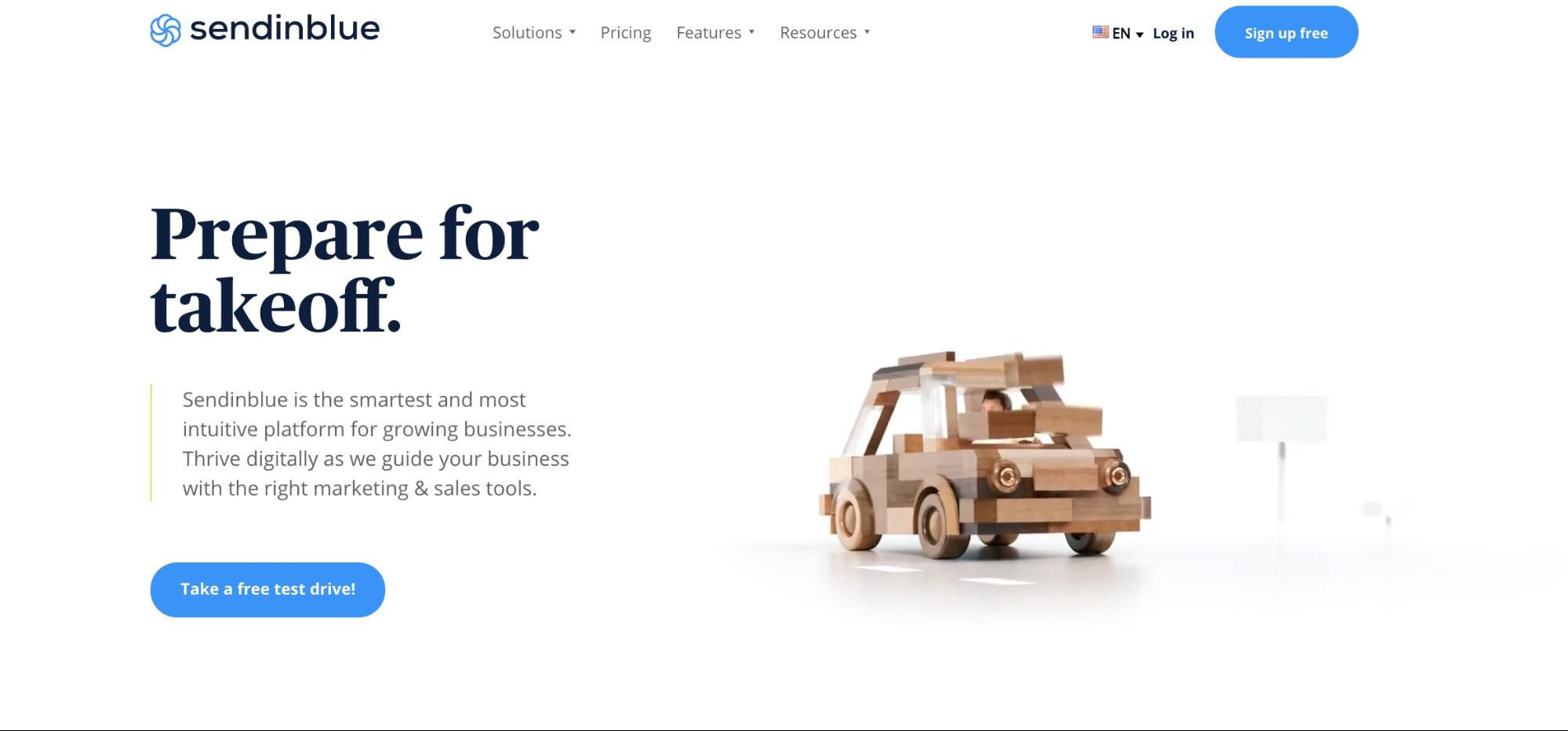 SendinBlue takes care of operational, transactional, engagement emails and text messages in one single tool. You can easily import your customer data from Shopify to your SendinBlue email marketing account, create your automation workflows, design your emails, and distribute them without any coding experience. SendinBlue provides a free Shopify software that will make it easy to build email automation flows and start email campaigns.
Advantages:
You can get started with a free account.
Optimise deliverability of transactional emails (to avoid ending up in the spam folder).
Cart abandonment triggers.
Real-time analytics and heat map.
SMS integration.
Disadvantages:
The automation builder takes a steep learning curve to get used to.
Not the best when it comes to customer support.
The template selection is relatively limited.
Best for: Marketers that need a powerful transactional and email re-engagement solution.
Price: Free plan for up to 300 emails a day, then Lite: $25/month, Essential $39/month, and Premium: $66/month.
ActiveCampaign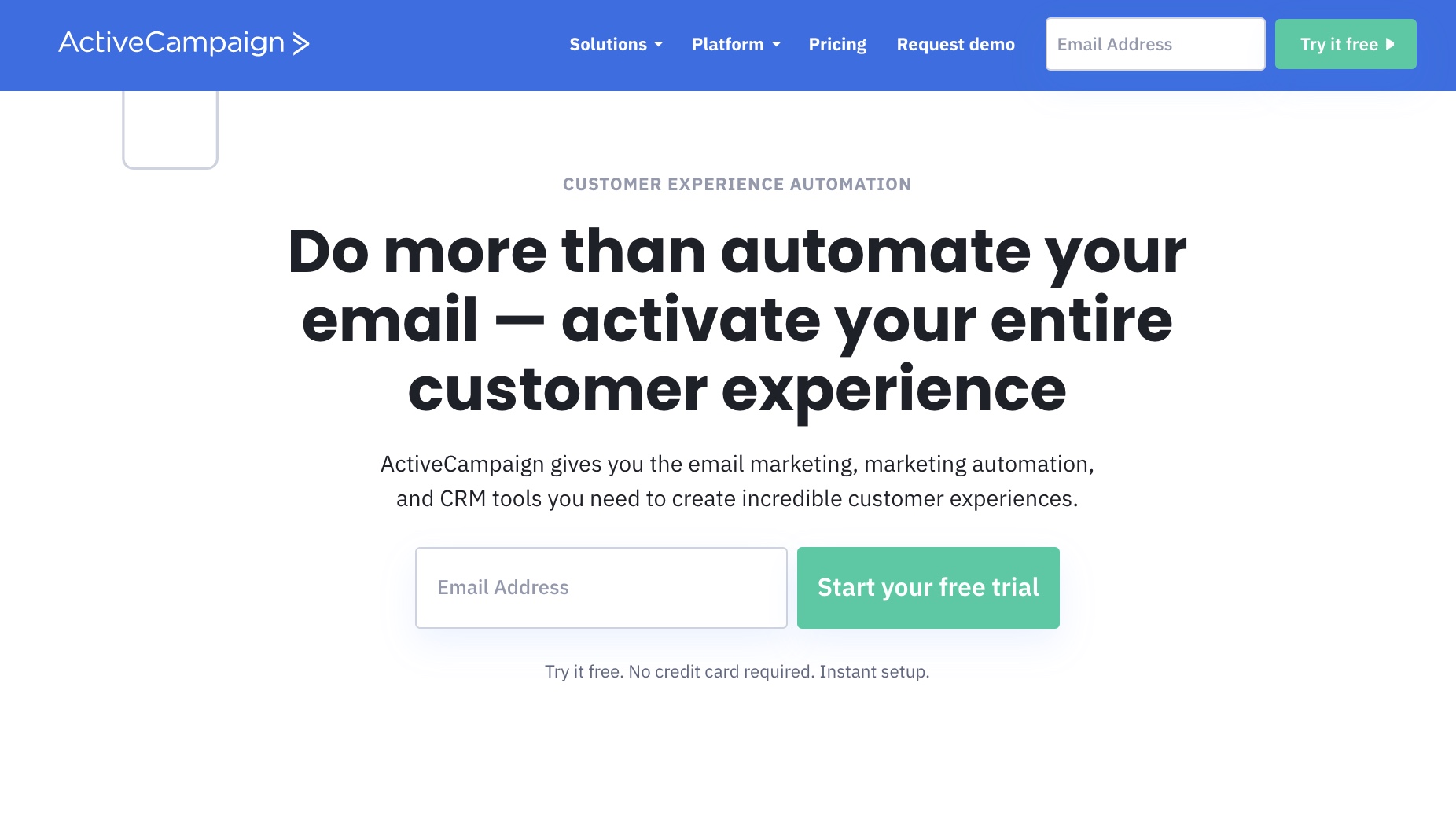 ActiveCampaign provides a very strong marketing automation tool, and its Shopify integration makes it even easier to sync your customer data to your Shopify and ActiveCampaign accounts. While ActiveCampaign excels in email marketing, it doesn't stop there. It gives you a home for all of your digital marketing activities from smart paid ads to SMS and more.
Advantages:
Great segmentation capabilities.
Great customer support.
Powerful, easy-to-use automation builders.
Great email deliverability.
Provide free service for users migrating from another platform.
Disadvantages:
The email editor functionality is relatively limited.
The workflow setup can take a steep learning curve.
The price difference between packages is large.
Best for: Marketers who are looking for an advanced email marketing automation system.
Pricing: Lite - $9/month, Plus - $49/month, Professional - $129/month, Enterprise - $229/month.
Final words
That's it! I hope this guide has provided you with a comprehensive guide on how to do email marketing. Please feel free to leave comments below for further discussion on this topic!
New Posts
Stay in the know
Get special offers on the latest news from AVADA.