Email Marketing Funnel: Simple guide for beginners
Talk to every digital marketer regarding their email marketing objectives, and they're going to tell you the same thing. Everyone wants to expand their list and convert leads into customers via email marketing funnels. Everyone is talking about the importance of growing an email list and of growing brand supporters.
The truth is that this objective is partly an issue. As a digital online marketer, you're in charge of actions to create influence over your audience. But how they act towards your brand is out of your control. Your sphere of influence can be expanded. It can consist of recruiting internal staff and ads on social networks or search engines. It may mean putting money into the research and development department.
Although these are all successful strategies, email marketing remains one of the most influential digital marketing tools for both B2C and B2B businesses. In fact, 73% of marketers attributed email marketing to growing their conversion efforts, and it is estimated that more than 319.6 billion emails will be sent daily worldwide by 2021.
Email marketing has also proven to be the most effective tactics of leverage at any point of the purchaser's journey. However, if you don't come up with a strategic plan for how to move leads to the next step with email marketing (or any tactics, for that matter), the remaining path of your buyer's journey cannot happen at all.
This is where the email marketing funnel comes in. If this sounds complicated, don't worry about it. I'll help you understand how to build a great email marketing funnel from scratch. Read on to find out exactly what a conversion email marketing funnel is and how you can build one in your marketing plan.
Why should you create an email marketing funnel?
Subscribers are no longer misled by conventional marketing techniques and are put off by sales advertising campaigns. Email marketing funnels are different because it helps marketers to send messages at the right time, so that each email is tailored to each subscriber. Personalization alone will improve your open rates significantly and help build better relationships with your customers.
Email marketing funnels enable you to treat your leads as individuals — not a faceless name in your list — so that you can find out where they're on the buyer's journey and connect effectively.
Although there are many benefits to have an email marketing funnel, here are the main ones:
Did you know that it's 10 times harder to get a new client than to sell a new one? With an email marketing funnel, you will be able to reliably create new leads while retaining your current customer base.
With the right technology, your email funnel will continue to sell for you on an autopilot, like a professional salesman working around the clock (with fewer invasions and invasive sales pitches).
If you consistently give consumers a meaningful brand experience, they will become your very own super fans to promote your products to their families and friends.
Learn more: How to Build an Email Marketing Funnel?
The five stages of an email marketing funnel that your customers go through
Marketing funnel stages refers to the customer's probability of completing transactions. The probability of a prospect becoming a customer rises as the prospect moves downwards to the bottom of the funnel. Not every prospect that comes in the funnel ends up as a transaction. Some of them may be lost at some point, some of them will lose interest, and some proceed with what you have to offer. So, let's go through the stages of a standard email marketing funnel.
Awareness
Awareness is the first stage at the top of a marketing funnel. In this stage, you will introduce your service to your target audience and work on catching leads. Awareness is where the customers start. You can introduce yourself to your target audience via:
Blog site pages.
Social media ads.
The pay-per-click ads.
Influencer marketing
Press PR
SEO
The best strategy for catching leads is to provide a valuable offer for free at the first point of contact. Provide them with values such as:
Downloadable PDF file.
Free trials.
Coupon/discount.
Giveaway, etc.
This can help your future customers know what it's like to do business with you. This is very important if you're in the B2B area.
Consideration
Once interest evokes, your target audience will begin to learn more about your business. They're going to see what you're offering. And you should do the same thing during the process of consideration. Find out more about your customers! You can do this with targeted content and show what attracts your audience.
The target here in your mid funnel is to figure out exactly what your customers are looking for. This means understanding their goals and desires. Use this data to provide them with the ideal solutions to solve their problems.
Apply a range of touchpoints that can help drive your customer into your email marketing funnel. Always bear in mind that you have a straightforward call-to-action after every touchpoint, so that your leads understand what the next steps are.
Conversion
Focus on what makes you different from your competition. Share current customer assessments, benefits, and explanations of how to succeed with your product. At this point, your email copy should include call-to-actions such as:
Try now.
Buy now.
Join us.
Register today.
Sign up now, and so on
Get started.
Commitment
When you convert your leads to customers, the next goal is to ensure the relationship doesn't come to an end. You can keep providing them more values and help them with their problems in this stage. This will increase the level of loyalty of the customer to your brand name. Often, sending customers informative email content increases your customer's lifetime value.
Advocacy
Advocacy happens when the clients end up being more than clients. When customers are happy with their experience with your company, focus on gaining insights through this process. This may be in the form of getting feedback from the customer. It is important to gather feedback to enhance the product or service. Devoted customers promote your brand on behalf of you by introducing you to their friends and families. To support the advocacy of your brand to loyal customers, set up a customer gift program to reward them for their recommendations.
Four simple steps to create an email marketing funnel for beginners
While there are countless ways to pull your subscribers through an email marketing funnel, you need to start with the four basic steps to engage and retain your leads.
Although there are countless ways to pull your subscribers into an email marketing enclosure, you need to start with the four simple steps to engage and maintain your leads.
Help you create a complete marketing funnel to rocket sales automatically? Explore the key here!
Top of the funnel: generate leads.
You may see a lot of marketers saying, "The money's on the list!"And, while the list is not the only stage in an email funnel, it's the beginning of a successful funnel. Why so? Unlike your social media fans, you own your mailing list and have more influence over your contact with them.
There are two efficient ways to obtain email addresses: opt-in forms and dedicated landing pages. Email Opt-in forms can be embedded through the website or blogs and mostly only ask for the user's name and email address. Opt-in forms are great to get visitors who are interested in newsletters to sign up.
Dedicated landing pages concentrate on one lead magnet — like a free ebook or free trial — that educates the consumer enough to join your sales cycle. Landing pages are useful because you can show off what subscribers can expect from your emails. You can have more room to express yourself with landing pages than with email opt-in forms.
Middle of the funnel: lead nurture subscribers.
Once you've discovered a tactic that can attract subscribers, you need to keep on communicating with them. You can create segmented lists to provide each subscriber with relevant value proposition, product, analysis, etc. Although this sounds complicated, the right automation framework will automatically segment your subscribers based on the lead magnet or the type they've signed up for, website or email behavior, or demographic details.
Lead nurturing emails need to be targeted and personalized to position you as a trustworthy brand. Each email is a new opportunity to develop a relationship and help you further customize your email subscribers based on their activities.
For this point, a few nurturing emails include:
Personalized emails based on the audience's preferences.
Case studies, user-generated content, or custom success stories.
More free offers such as webinars or blog posts.
Bottom of the funnel: convert leads into customers.
If your subscribers have gone past the first two phases, you have set your leads up for the conversion phase. You have built a meaningful relationship by offering value, which has produced an emotional connection with your subscriber. At the bottom of step three, you want to continue doing customized nurturing email campaigns with more conversion emails.
Conversion emails should include:
Retargeting. This is for your most potential leads, such as abandoned ecommerce carts, you can use retargeting emails for products they're interested in and still left in their cart. AVADA marketing email is a great app for this. It enables you to set up cart abandonment reminders with custom templates. You can download it for free on the Shopify store at this link.
Time-limited offers. By supplying your potential leads with deadlines in urgent emails, you give them an incentive to convert. These emails can contain discounts, birthday deals, or even messages to subscribers who visit your website for an extended period of time.
Onboarding. If you have used free trial offers as your lead magnet, you can turn those users to paying customers once the free trial is over.
Repeat funnel: retain customers.
After an email subscriber converts to a customer, the work has not yet been completed. Customer satisfaction and long-term loyalty building are crucial to extending their lifetime value to maximize your email marketing ROI. Loyalty facilitates frequent transactions and referrals, which ensures that you need to work for their next purchase after they have been converted. Although this is the same strategy as nurturing leads in step two, email campaigns at this stage are slightly different because you can speak more deeply about your brand.
Here's how you can do this:
Keep your customers engaged with your brand and products, for example, by new updates, to stay at the top of the mind of your customer.
Mix upsell and cross-sell items based on the customer's buying history to encourage new purchases. The trick here is not to get away from being pushy, but instead to have a better solution.
Offer referral loyalty campaigns that promote customer exchange and word-of - mouth advertising. Offers can involve collecting points for a free item or deductible coupon for their next order.
Final Words
With a great email marketing funnel, you can convert your prospect leads into repeat customers like a well-oiled machine. An email funnel not only helps you create an email list, but also to nurture your leads, and convert them. An email marketing funnel helps improve the ROI while also helping to reduce time-consuming activities. I hope that this article has provided you with valuable information about how to build a marketing funnel. Please free to leave comments below for further discussion on this topic.
New Posts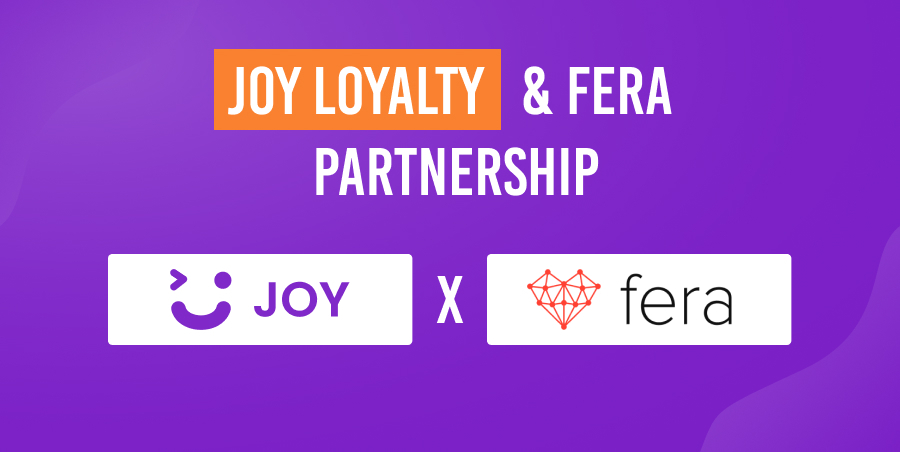 Subscribe
Stay in the know
Get special offers on the latest news from AVADA.
40k
subscribers has been joined!
Earn $10 in reward now!