TOP 9 Best Email Campaign Softwares in 2023
Email marketing isn't obsolete — far it's from dead, really. Today, email marketing continues to be a vital tool for marketing (and sales teams) across a variety of industries and company styles. As a consequence, in growing businesses, email marketing software is one of the first additions to the marketing toolkit.
Email marketing remains a fast and efficient way to engage and nurture loyal customers. It is also highly cost-effective — ROI can be up to 4.400 percent! Simply put, email marketing software exists to make email marketing easier — it has features and functionality that improve and streamline email communication (among other things) to help you find qualified leads, cultivate those leads, and close more deals.
Many of these softwares not only provide email support, but they also allow you to organize and store contact data in your CRM — this helps you keep all your data in a central place for your marketing, sales and service teams to reference along the way. But with so much email marketing softwares available today, where should you get started? What tool meets the specific needs of your company, and how can you distinguish one tool from the next? I'm going to help you answer those questions and more in this list of the best email marketing softwares.
Let's jump right into the details!
What is an email campaign software?
An email marketing software can streamline all the email marketing activities. They have a wide variety of features depending on the service you choose — but they also have functions related to: automation, subscription, general email contact, alerts, reporting, campaigns, integration with other marketing, sales and service applications, and analytics.
Why is email campaign software important?
Today, email marketing software continues to be an integral, strategic tool for companies of all sizes in all industries—helping businesses create meaningful relationships with prospects and consumers all while moving them across the buyer journey and ensuring strong interaction across the board. Not to mention, as email marketing software continues to evolve, features such as Automation, A/B Testing, and Personalization have made the tools even more useful for marketers seeking to connect with increasingly fragmented audiences. Now let's look at some of today's best email marketing softwares that you can consider for your business.
List of best email campaign softwares
AVADA Email Marketing
AVADA Email Marketing is an email marketing software that lets customers send thousands of automated emails and text messages every day. At the top of the email, AVADA Email Marketing also has a form tool that helps you to capture new leads, which you can then segment into unique lists and join email support campaigns.
Are you not sure how to launch your first email nurturing campaign? No issue at all. AVADA Email Marketing has workflows that give you access to a range of pre-made automation campaigns customized to your unique objectives. If you want to run a more complex email nurturing program, you can always set up a campaign from scratch to suit your unique business needs. Its user-friendly drag-and-drop email editor will enable you to build professional and attractive emails in no time.
AVADA Email Marketing has three pricing plans, one of which is free, the Pro plan 9 per month, and you'll need to ask for a quote for the Enterprise plan. Plans vary in cost depending on the number of contacts on your mailing list.
Zoho Campaigns
Zoho Campaigns is an email marketing tool from Zoho, a company that already offers a wide variety of apps, from their office suite to the CRM to the IT support desk. Zoho Campaigns is part of its sales and marketing range of services and specializes in email campaigns. As anticipated, this is an improved marketing authorization tool that aims to improve communication and conversion.
A crucial aspect of this is a wide variety of provided newsletter models that cover everything from seasonal activities to Black Friday sales, all of which are visually appealing to both prospects and customers alike. Another key feature is email workflows for personal automation, which ensures that you can use a quick drag-and-drop interface to set up automated actions and events to make managing massive campaigns much simpler.
Above all, though, there are a variety of great integration options. Although Zoho Campaigns incorporates existing Zoho products, not least Zoho CRM, there are also a range of third-party integrations available, such as G Suite, SurveyMonkey, Facebook, YouTube and WordPress. Prices are relatively competitive, but there is also a forever Free package that allows you to send up to 12,000 emails a month to up to 2,000 subscribers.
Omnisend
Omnisend is an easy-to-use email marketing software that provides automation workflows at every point of the customer journey. What differentiates Omnisend from other email marketing tools is the omni-channel feature that provides greater control over how and where you communicate with your audience. You can add email, SMS, push notifications, WhatsApp, Facebook Messenger, and more to the automation workflow.
If you're trying to reach a particular audience who may not respond well to conventional email communications, using a tool like Omnisend will help you create and manage more personalized, tailored communication workflows. This doesn't only help you communicate more with your audience — it also offers a less intrusive, more personalized experience with your customers.
Omnichannel functionality combined with user-friendly segmentation mean that you can deliver the right message to the right person on the right channel at the right time. Omnisend also provides templates for email capture, campaigns, and automation workflows so you can get started quickly. Omnisend provides four pricing plans— one of them is free but limited in features, and you can upgrade to higher plans to have access to more advanced features. Their plans provide a free trial so that you can play with the service and find out what works best for you.
Moosend
Moosend is an email marketing automation software providing a range of features at an affordable price. Moosend's platform helps you to easily and efficiently create email newsletter campaigns, landing pages, and many more. With a drag-and-drop editor, you can either create an email newsletter from scratch, use interactive elements such as images, or use one of the ready-made templates. You can develop tailored promotions for your audience using advanced automation features. You can also use one of the ready-made workflow options or make your own with a drag-and-drop builder.
The reporting and analytical tools provide you with concrete results that allow you to make educated, data-backed decisions. Moosend's pricing is a subscriber-based model and consists of three options. The Free Forever plan contains most functionality, allows users to submit unlimited email campaigns, and up to 1,000 subscribers. The Pro plan begins at $8 a month, billed monthly, and includes up to 200,000 subscribers. The Enterprise Plan is custom pricing with more advanced features and extra support.
Constant Contact
Constant Contact offers a suite of email marketing resources. Setting up an email is easily accomplished using its drag-and-drop tool to build visually rich emails, and sender contact lists can be imported from Outlook, Salesforce, or by uploading spreadsheets.
Additional features are also available, such as email automation and scheduling, with surveys, polling, and dynamic sign-up forms available to provide feedback. You will also handle activities and social media on your account. Apart from customizable models and image hosting, analytics emphasizes Constant Contact's operation, making it easier to calculate successful campaign ROIs and to aim to increase conversion rates with different approaches.
There are two pricing plans available, with the Email Tier providing the most basic features specified here at a nominal monthly price of $20 a month. The Email Plus option enables split checking, interactive content, and the ability to deliver mobile-responsive coupons at $45/month.
MailChimp
Even if you haven't used email marketing tools before, you've certainly heard of MailChimp. Launched in 2001, it is a veteran and pioneer in this area, enabling users to build and submit professional marketing emails to a consumer database. Like several other products, there's a built-in email designer providing a range of models that can be tailored to your preferences. You can add elements such as clickable text, graphics and logos, and you can also create your own emails from scratch if you have the necessary coding skills.
MailChimp is also doing well on the integration front, particularly for online retailers. You can connect the device to services such as Shopify, WooCommerce and Magento to submit targeted product campaigns. After you've launched your campaign, you can evaluate the success of your campaign through its report feature. The software provides a free plan which provides up to 2,000 contacts per month for 10,000 addresses, but includes the MailChimp logo in the footer. Premium business packages beginning with the Essential package are also available, allowing half a million emails to be sent to up to 50,000 contacts.
Vertical Response
Vertical Response aims to offer all the resources you need to ensure that your email marketing campaigns are successful. This is achieved by offering a range of features that include custom template design, automation, analytics, and survey options. Its email editor is easy to use with drag-and-drop and point-and-click features, making it easy for the most novice person to set up a beautiful email template right from the start.
On top of that there are numerous automation features that allow you to use autoresponders and automated emails to respond immediately to customers on any step of their journey, or according to different interactions. The effect is the opportunity to save time and resources by making more communications available with less set up and involved management.
As anticipated, there is also analytics, and while it provides a default collection of data such as click rate, geolocation, device and browser type, it also gives you the ability to compare campaign results. This helps you to get a better sense of which features work best for your customers. This helps you to get a better understanding of how consumers view and communicate with your emails, along with customer landing pages and heat maps. The service is such a deal given the variety of features and options available.
GetResponse
GetResponse is an email marketing software that provides standard video conferencing. This means that GetResponse could be the perfect solution for a wide range of purposes ranging from customer relations management to coaching to sales meetings. Along with all of this is landing pages, email marketing and a significant amount of automation to help ensure that the communications and marketing work well. As a result, after conferencing with customers or colleagues, you can automatically follow up with reply emails and even upsell as needed.
On top of that, there are also a lot of great integrations available with other popular third-party systems, including SalesForce, Slack, WordPress, and Facebook, along with a range of e-commerce and retailer portal platforms including Magento, Shopify, Etsy, Stripe, and Paypal. The cheapest paid amount for GetResponse allows up to 1,000 users, with rates increasing depending on the number of contacts you need to reach. However this pricing plan mainly for the purpose of email marketing functionality.
To get the advanced video conferencing and webinar functionality, you'll need to sign up for the more expensive Plus pricing plan. Although rates which initially seem steep relative to other providers, it should be noted that this presupposes and charges only one main customer, rather than all customers being paid on a monthly basis, as some other providers do, potentially making them more competitive in terms of prices.
SendX
SendX is an easy-to-use, feature-rich and affordable email marketing software for marketers and business owners. SendX enables you to send unlimited emails to opt-in subscribers across all pricing plans. You get charged based on the number subscribers you have on your list - not the number of emails sent - no matter how many lists, tags, or segments you put them in.
You can customize your email campaigns based on more than 30 criteria, including past open actions, time zone, domain name, email client, ISP, etc. You can automate the email marketing with a rule-based interface and deliver the right message to the right person using email drip sequences and audience segmentation.
SendX can also help you grow your mailing lists with forms and pop-ups. You will also have pre-built email templates that you can further design with the drag-and-drop email editor without HTML. The tool also provides a heatmap report for various types of campaigns to give you a simple visual analysis of which CTAs are working and which links people are clicking.
The pricing of SendX is dependent on the number of subscribers you have. For 1,000 members, plans start at $7.49 per month for an annual subscription fee (or $9.99 for a monthly subscription fee). They also give a free trial of 14 days.
Final Words
That's it! I hope that you've found your ideal email marketing software from this list! Please feel free to leave comments below for further recommendations on this topic.
New Posts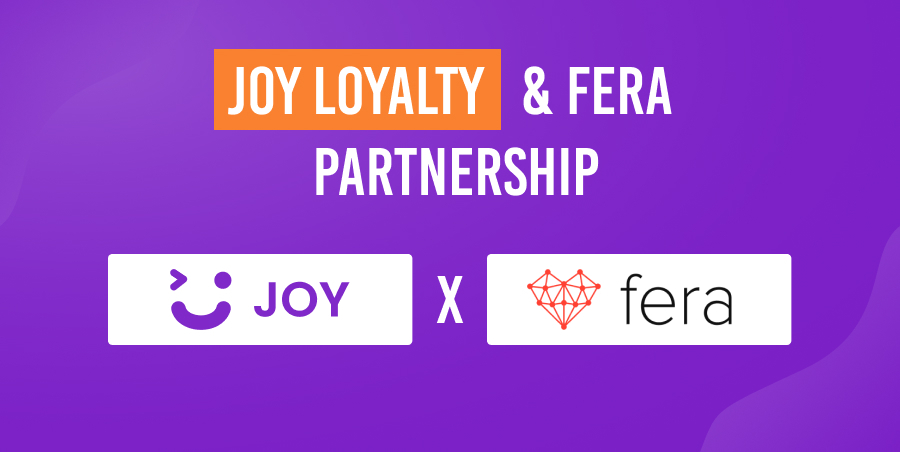 Subscribe
Stay in the know
Get special offers on the latest news from AVADA.
40k
subscribers has been joined!
Earn $10 in reward now!