5 Best personalized email marketing tips for 2021
It's time to go personal because the days of one-size-fits-all email marketing are long gone. Nowadays, every company is going on its way to tailor and customize its email campaigns, and for good reason, personalized email marketing pays off. One of the most obvious advantages of marketing customization is increasing the likelihood of the email being open and providing a much more welcoming, enjoyable experience for the audience.
Businesses are now becoming more conscious of the value of developing personal relationships with their customers, and email marketing are one of the tools that help them. In reality, 72 percent of consumers claim that they will only interact with personalized messaging!
Maybe you're wondering how to add that important personal touch to your email communications? No sweat as you're about to learn everything about it! In this article, I will share with you valuable tips and examples about personalized email marketing. Let's jump right into the details!
What is personalized email marketing?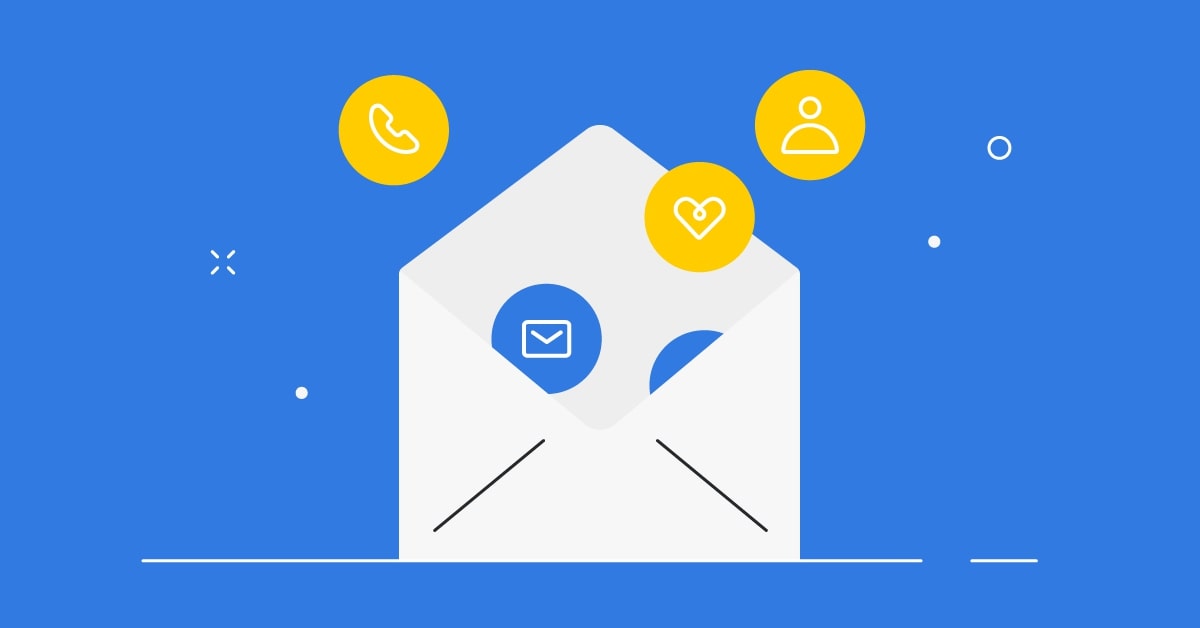 Simply put, personalized email marketing is targeting a specific segment of subscribers with your email marketing campaign by using the details you have already collected about them. Leveraging your company's subscriber data to fulfill their particular needs, desires, and preferences, you can maximize your conversion rate, and not to mention that personalized email marketing encourages customers to interact with businesses. In reality, 74% of marketers say that personalized email marketing improves customer engagement.
Personalization is one of the most important practices in email marketing because, as we discussed earlier, people want to be seen as individuals. Because of that, sending personalized emails and following up on past messages can bring many benefits, such as:
Help you stand out in the inbox of your audience with highly targeted and personalized content.
Make your emails more likely to get opened and clicked, thereby improving customer engagement and growing sales.
Strengthen customer experience for your audience by sending the right content to the right people at the right time.
Build confidence, particularly if you're selling a high-priced product or service.
Why should you personalize your emails?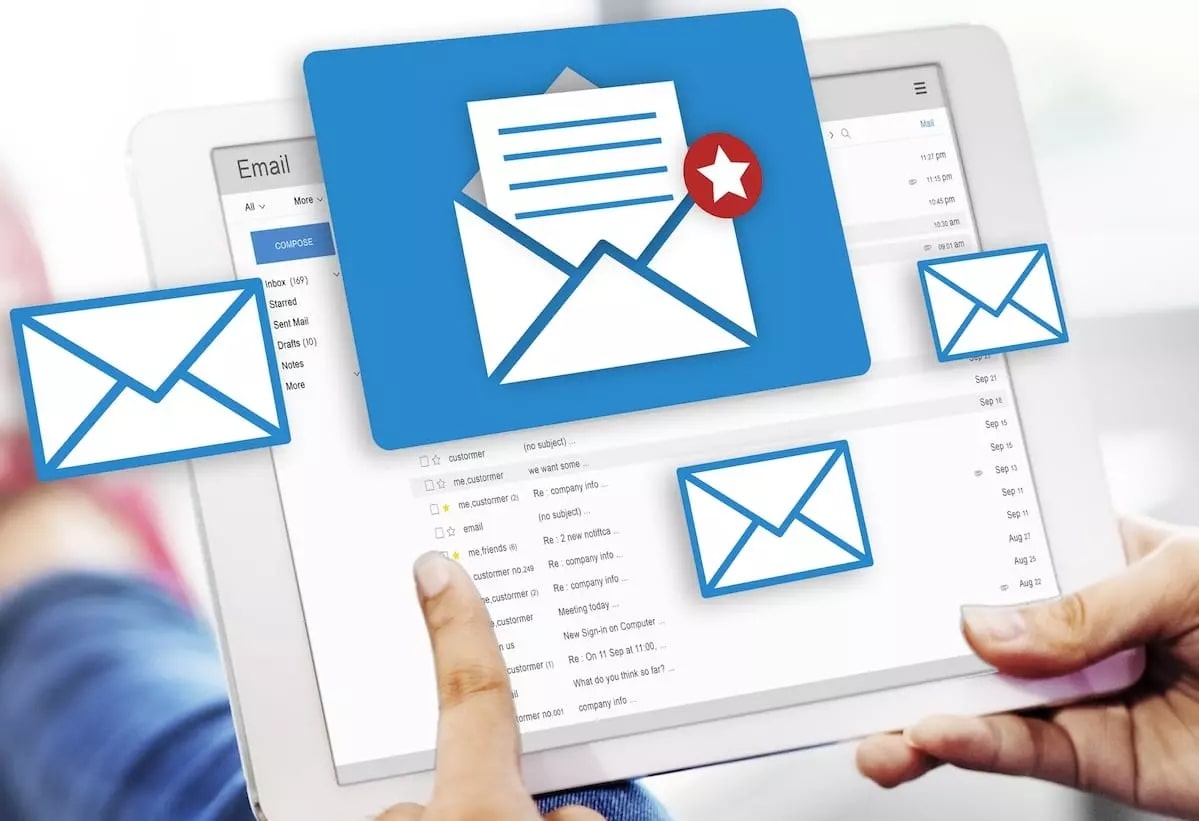 Several studies have shown that emails with personalized subject lines are 26% more likely to be opened than those without them. Other studies have discovered that conversion rates are 10 percent and higher click-through rates are 14 percent higher when personalization is used.
Looking at these numbers, it's clear that personalized emails are essential, and why can email personalization generate those amazing results? It's because instead of receiving a marketing email with generic deals and messages, the subscribers can receive emails that are tailored to them directly. These emails contain their names and include deals, such as products and promotions, which are relevant to their interests.
Beyond that, when sending follow-up emails, you have a 21 percent chance of receiving an answer to your second email if you haven't got a reply to your first email. Following up with your subscribers also indicates that you care about their interactions with your goods or services and that you can help build a deeper connection with your email audience.
5 Best tips to personalize emails
Use segmentation.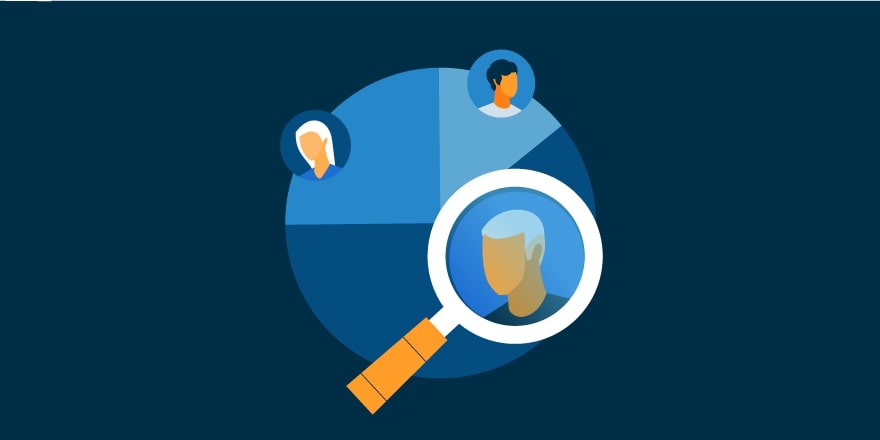 One of the easiest ways to customize your emails is by segmenting your list. You know your customers have varied tastes, desires, and interests. So you can't promise to keep them satisfied with a one-size-fits-all approach, can you? That's why you need to concentrate on building different customer segments based on their demographics and preferences. You can then use those segments to give your customers and prospects more appropriate and personalized deals and recommendations.
Econsultancy conducted a survey in which it found that customer segmentation is the top priority for more than 1000 marketing, digital, and eCommerce professionals. In reality, 72% of these professionals reported using customer data to build segments. The study also showed that segmentation is a priority for even struggling businesses.
When you give your customers specific deals or suggestions on the basis of their preferences, that shows that you care about them. It is no wonder that 59% of customers who have received personalization claim that this has a huge effect on their purchases. So you need to classify your email recipients into various categories based on shared characteristics to maximize your email campaigns' results.
You can categorize your customers based on their past purchases, demographics, ages, or even job titles. You can go further with these segments and try to get more critical messages. Segmentation is just sorting your contact list into groups that have certain common qualities.
Read more: 5 Most-used Customer Segments in Emails for Retail Stores
The criteria you use to segment your list will depend on the type of industry you are in and your campaign objectives. By using this data in your email marketing campaign, you can make your subscriber feel like you know them on a personal level. That will result in them connecting to your inbox, communicating with it, and eventually completing the action you want them to take. Segmentation is the cornerstone of most, if not all, personalized email marketing strategies.
Example: Zillow
Zillow, a provider of real estate services, is a great example of leveraging segmentation to send personalized emails to customers, including purchasing, selling, renting, remodeling, etc. They segment their customers on the basis of the life-cycle stage they are in and then send specific marketing emails to each segment of prospects and customers.
For instance, they send emails containing information about homes in the chosen areas to people looking to buy a house. Once the subscribers have added their preferred houses to their wishlist, Zillow sends emails notifying them of price changes to these properties.
For customers who are close to finalizing a house, Zillow sends emails with details on the financing choices. Or, for people who have opted for mortgages, they send emails with information about mortgage loans. Using this approach, Zillow saw an 18 percent rise in their click-to-open rates and a 161 percent increase in their open email rates.
Use triggered emails.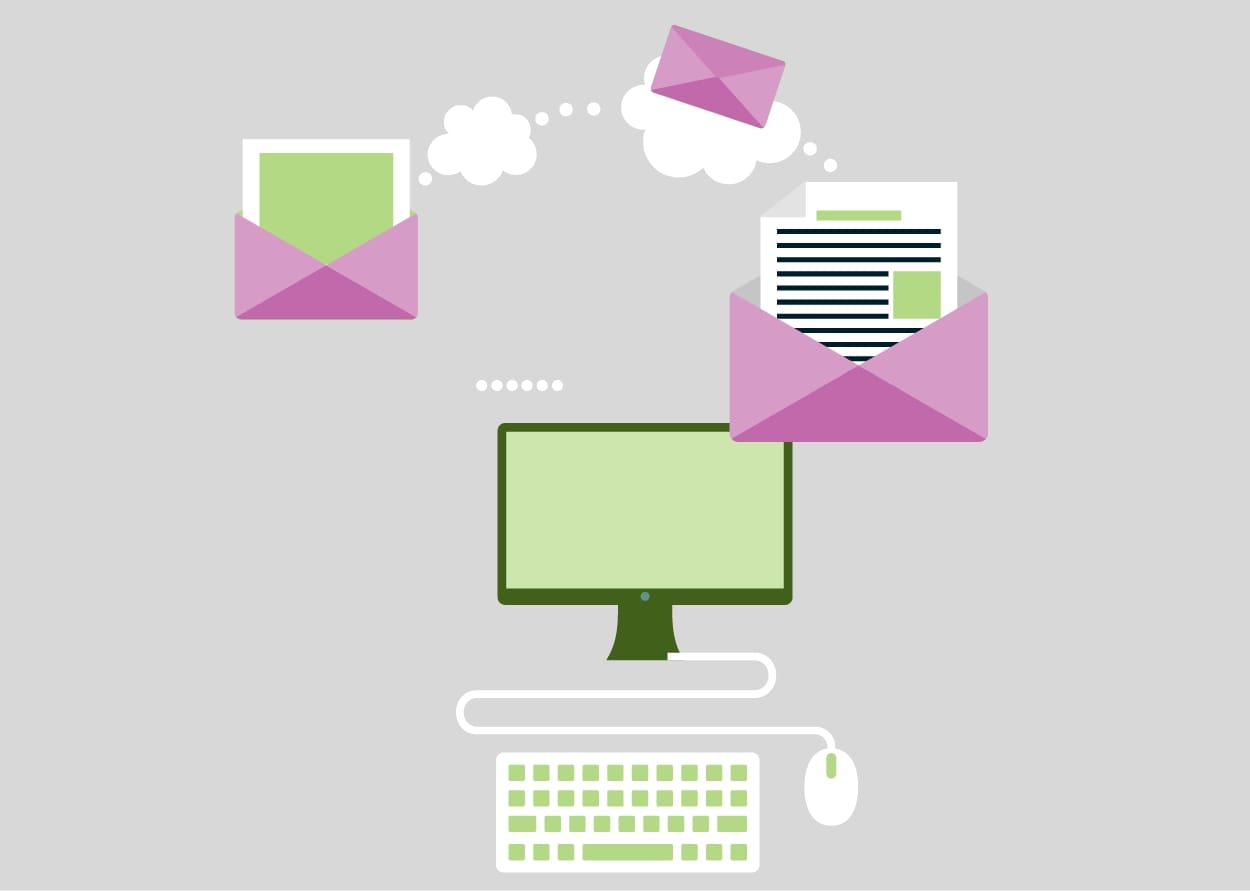 When it comes to personalized email marketing, one of the best techniques you can use is email automation. Email automation means that you use email marketing software to automatically send emails to subscribers based on specific requirements you have specified.
One way to use automation is to send personalized emails based on the actions your subscribers take. These triggered emails are a perfect way to make your subscriber feel like you know them. Examples of triggered emails include:
Reminders
Welcome emails
Lead nurturing emails
This form of email customization is so effective that research shows that they are responsible for up to 75% of the revenue of some companies.
Example: HelloFresh
For instance, as part of the HelloFresh welcome series, new subscribers are not only invited to the brand but will later receive emails that inspire them to check out their food services. An onboarding email is activated in the example below after the subscriber has checked a few menu options available to members. So now the brand wants to show the subscriber how simple it can be to get started.

In certain instances, these onboard emails provide some kind of reward to get subscribers to act. The reward is a one-off $20 off each of your first three deliveries in this particular case. This is a perfect way to allow your new subscribers to hop on it.
Use dynamic content.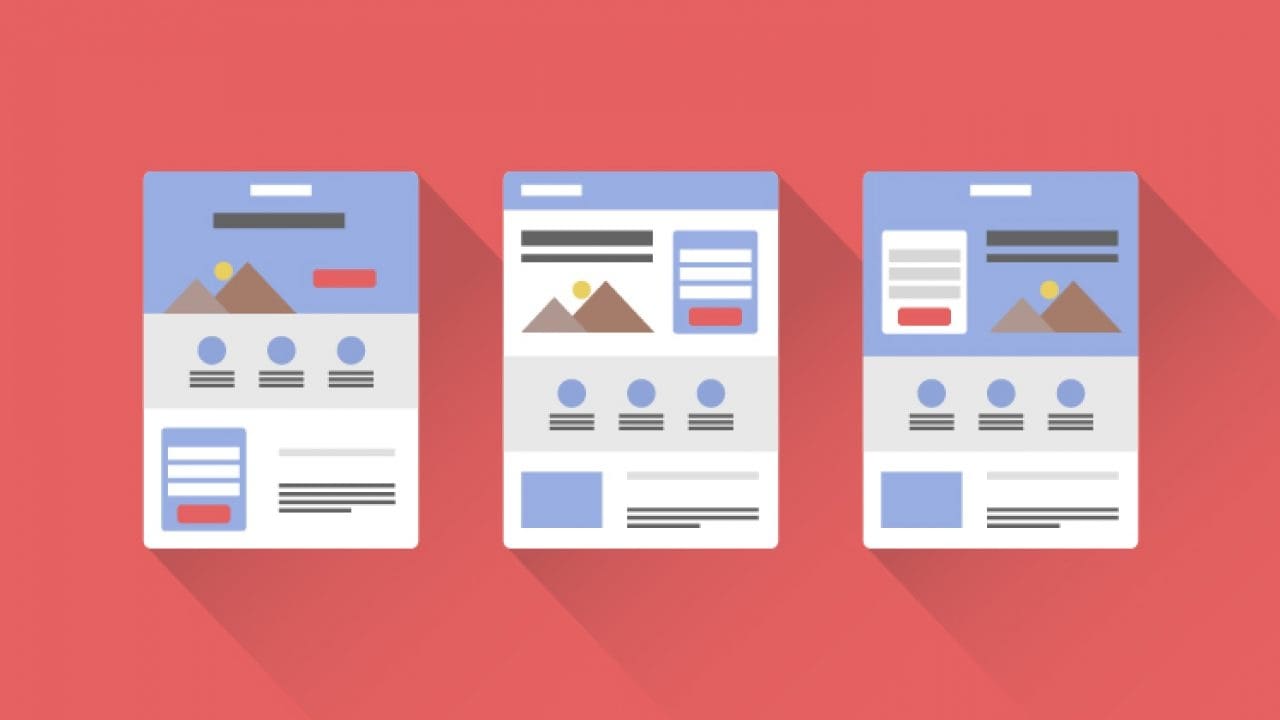 Dynamic content is one of the wonders of email marketing. This creative way to create emails allows you to personalize some parts of your email content to respond to different recipients with different content. In short, dynamic content allows you to present different email content to different people.
The concept behind dynamic content is that certain people prefer a certain form of content over others. By showing their favorite form of content, you can provide your subscribers with personalized emails containing the content they want.
Note that the essence of email personalization is to provide your audience with relevant information. It's about creating content that's personalized to them. Dynamic content enables you to do that.
Example: Virgin Holidays
January is a very important time for travel service providers, as many customers want to get away from long nights and cold weather to go to nice and warm places. In reality, for Virgin Holidays, January's revenue accounts for almost a third of their total revenue.
However, the chaos forced a lot of British citizens to place their travel plans on the back burner. And so, Virgin Holidays found that they needed a new approach to their email marketing and that they had to avoid sounding salesy. They have used personalization to come up with more specific deals for their customers and prospects.
Using dynamic content, they ensured that every prospect or customer received an email personalized to their personal preferences for travel destinations. Also, Virgin Holidays came up with appealing subject lines that were most likely to resonate with their audience, and they also went for personalized send times.
As a result of this approach, the company achieved 70 percent more opens and 65 percent more clicks from their previous year's emails. And not only that – they also saw their sales grow by 49% over the previous year as an outcome of this personalized email campaign.
Personalize with Product Recommendations
Personalized product recommendations are a great way to cater to the different needs of your customers. Salesforce's analysis showed that 76% of consumers expect companies to recognize their needs and desires while 50% don't think that companies do.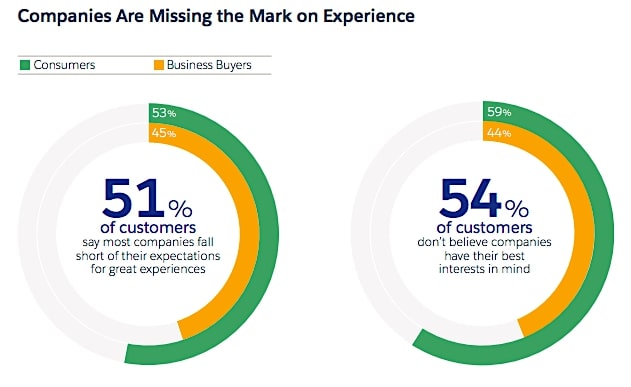 A perfect way to show your customers that you understand their needs is to offer personalized recommendations on what to buy next based on their previous purchases. One way to do this is to provide the customers with information or discounts for similar or complementary goods.
You may also take things a little further and submit guides that provide information on related items or accessories. For example, if a customer has purchased a shirt from your store, you can give them an email containing a style guide on how to put together a full collection using that shirt and other products from your store.
This is a perfect tactic to show that you understand what your customers want and get some extra sales. How-to guides will lead your customers to buy some of the other products that you have suggested in your emails so that they can create a complete package.
You can also help your customers save time by having to browse through your shop this way. In fact, surveys have shown that 96 percent of people would like brands to help them explore new products to some degree.
Example: J.Crew
J.Crew, a women's, men's, and children's clothing and accessories store, sends their customers emails providing customized product reviews based on products they have already bought. In this below example, you can see how the company puts together a style guide on how to create three full looks using their leopard print skirt.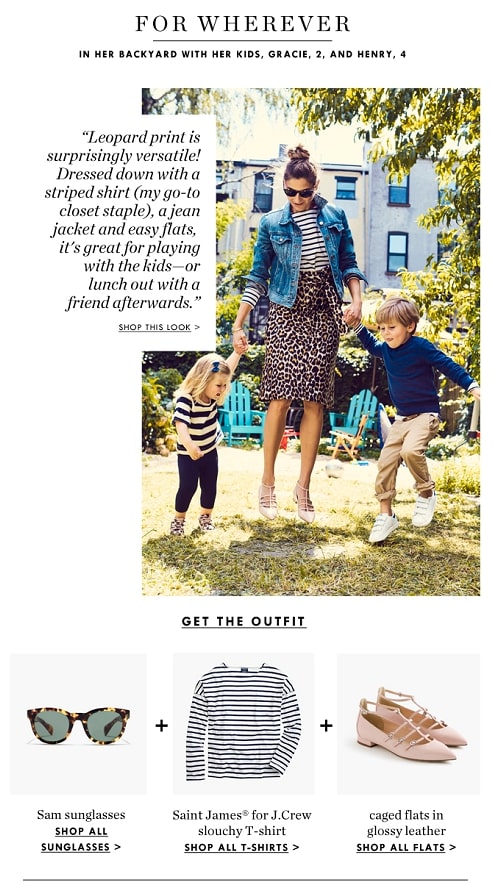 The email contains three separate looks – for work, for the weekend, and "wherever" – each complete with tip recommendations, shoes, and accessories. It also provides discounts to allow more customers to make purchases.
Personalize with Special Offers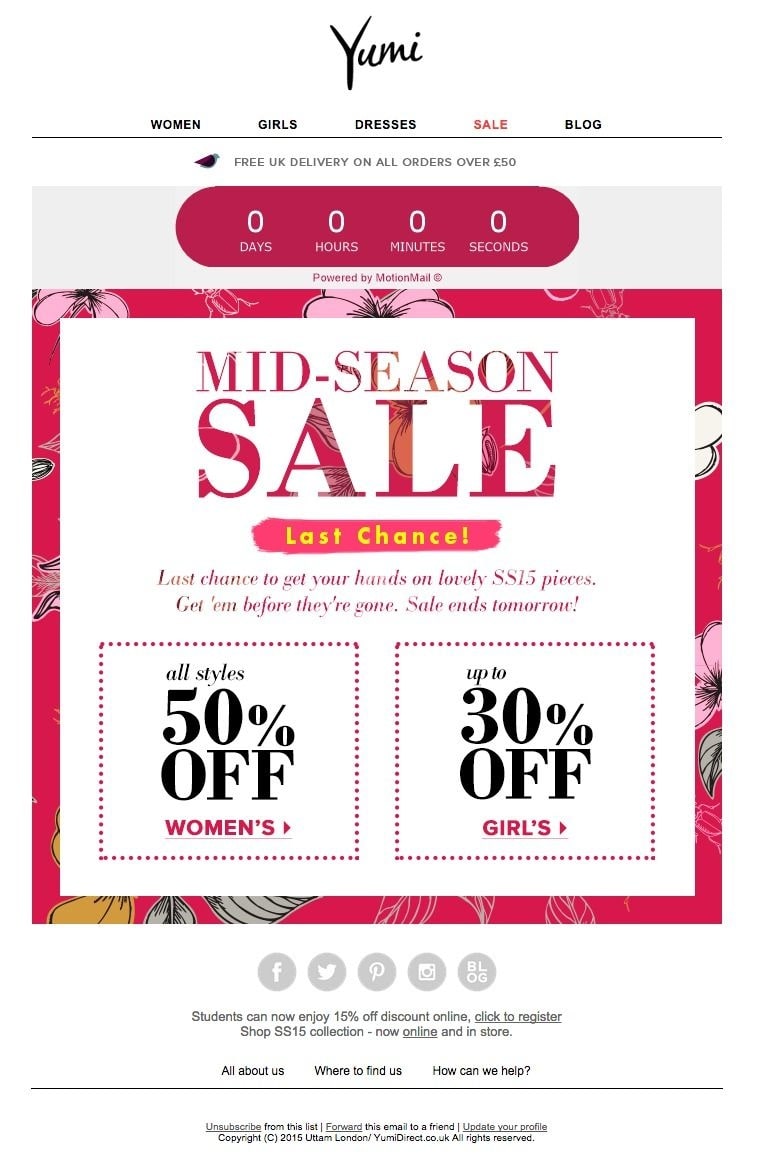 Rather than sending the same generic discounts and deals to all of your subscribers, why not tailor them according to the category to which the customer belongs? When customers receive deals that are more relevant to them, you will have better click-through rates as well as conversions.
Example: PetCareRx
PetCareRx is an online retailer of all sorts of pet-related items. Many of their products need reordering every 3-12 months by customers. They used to use generic discounts and coupons for all their customers, which turned out to be unsuccessful in the long run. So they took a creative approach and tailor their deals to their customers.
Using predictive analytics, they were able to deliver steep discounts via email to consumers who were less likely to purchase and lower discounts to those who were more likely to purchase. As a result, their campaign response rates more than doubled without increasing their marketing budget. In addition, their quarterly sales and profits rose by 38% and 24% respectively.
Learn more: How Personalization can Increase the Impact of Your Email Marketing Campaign
Final words
That's it! I hope this article has provided you with valuable tips on how to personalize your emails. Please keep in mind that these are just a few of so many tips out there, and you should definitely do more research to fill up your toolbox. Please feel free to leave comments below for a further discussion on this topic.
New Posts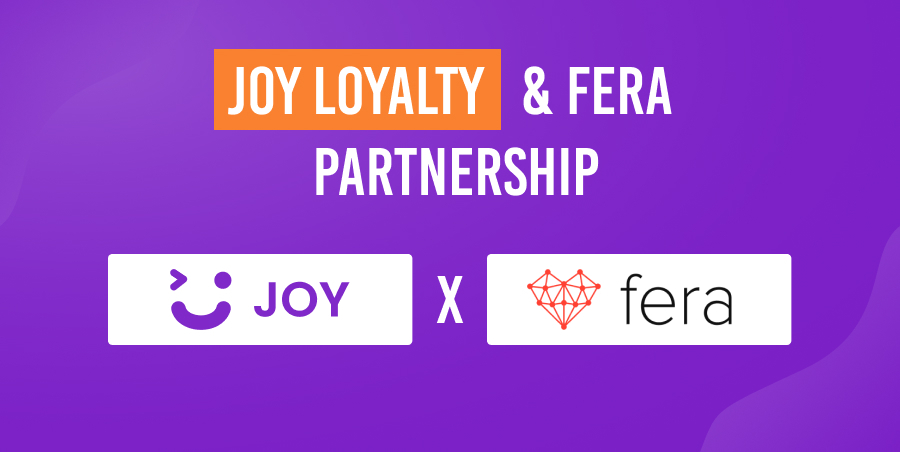 Subscribe
Stay in the know
Get special offers on the latest news from AVADA.
40k
subscribers has been joined!
Earn $10 in reward now!