5 Most-used Customer Segments in Emails for Retail Stores
Email continues to be one of the best forms of marketing, with an average ROI of $44 USD for every dollar invested. You may already be using email in various capacities, but there are a few basic tactics you can use to help you bring your efforts to the next level.
Segmentation is one of the most effective methods you can use to target and interact with prospects and customers. Email segmentation allows you to group subscribers based on unique criteria that are essential to your business, such as location, store type, or purchase volume. In this article, I'm going to introduce to you different ways to segment your audience, target your ideal customer, and grow your retail business through email marketing. Let's jump right into the details!
Benefits of email segmentation?
Email segmentation is usually used to deliver targeted, personalized emails to particular contact groups, enabling you to send emails that feel personalized to your audience. Segmentation also helps you to see how these groups function and interact with your messages.
While you might want to send promotional emails to everyone on your list, targeting a particular segment is actually known to increase opens, clicks, and even revenue. Marketers have seen segmentation produce more than 7 times the revenue of non-segmented emails, enabling companies to build individualized interactions with their contacts in a scalable manner.
Marketers have seen segmentation produce more than 7 times the revenue of non-segmented emails, enabling companies to build individualized interactions with their contacts in a scalable manner. Because promoting your own company via email can sometimes be daunting, email segmentation provides a simplified way to create tailored marketing strategies for your business, so you can concentrate less on writing business emails and more on what you do best — serving your customers' needs.
5 Most-used email segments for retail stores
Every business knows different things about its clients, depending on what goods and services they sell. For example, you may know if your customers are using One Drive or Dropbox for their files. Whether they like a certain brand of breakfast cereal or how many children they have. All of this can be taken advantage of.
There are no rules that are carved in stone about what details can or cannot be used for list segmentation-anything that can be connected back to a customer's email address is fair play. The following are a few segmentation ideas for you to start understanding what's possible. This is by no means a complete list, but rather a good start to develop from when you come up with your own segmentation strategies.
Segment by demographic data
Age, gender, hometown and other geographic details, employment, salary, and so on. This is the most basic data that can help you to segment without being too granular and complicated. Just because these segments aren't complicated doesn't mean they're not effective.
If you are doing business in the B2B realm, it is also necessary to have knowledge about the organizational type of your customers and the industry of your contact. There are several different types of organizations and their respective sectors, and their needs and desires are different-use them to your advantage.
The same applies to the job role of your B2B customer and their seniority rank. Ideally, you will not give the same details to a marketer as you do to a developer or accountant. There is a distinction between a marketing consultant and a marketing VP; needs and goals vary.
Segment by behavioral data
When you've learned who's using/purchasing your product, try to find out why and how they're doing it. Are they buying it for themselves, their family members, or maybe as a gift? Are their purchases distributed through your whole site purchasing a variety of different products or are they primarily focused on buying certain things or just a certain product line or brand?
You can use this data to send emails that are relevant to your customers, consider using some of these segments to your list segment: purchase frequency and purchase cycle – some customers might come to you on a weekly, monthly, quarterly, yearly basis, etc. – figure out their purchase cycles and predict that by sending relevant content and deals just before their purchase cycle. Likewise, if a group of customers seldom buys from you, you can try to persuade them to buy more from you by giving them exclusive deals and coupons.
Past purchases and changing buyer behavior
Looking at previous orders and attempting to do upselling for additional services or complimentary items is a classic Amazon tactic. If you have customers who always buy from you but for one reason or another, don't do any more, then these are the people you need to pay a little more attention to and give them additional campaigns and promotional deals to get them back. They always buy their things from somewhere, it's not like they don't eat chocolate (or anything else you were selling to them) anymore.
Customers who refer
There are consumers who repeatedly refer your business to their friends and families - those are your greatest brand supporters. You can send them emails offering rewards, refer-a-friend discounts, and probably even new product or service testing are ways you can get them to support you even more.
Customers who haven't given a review
You should always try to get more favorable reviews of your company, so why not create a list section that targets those customers who haven't already written a review?
Shopping cart abandoners
According to various reports, the average shopping dropout rate is ~68 per cent, which is massive. You can fix this leakage in your sales funnel using apps that allow you to automate abandoned cart recovery emails. AVADA Email Marketing happens to be a great app for this purpose! When a cart is abandoned on your website, the app will send a well-designed email to your customer and remind them to go back and finish the checkout. You can add some kind of promotions to your cart recovery email to encourage the purchasing. You can get AVADA Email Marketing on the Shopify App store completely free of charge.
Engagement level
Have you experienced a rise or decrease in the number of people reading your emails and taking action? Different customers have different needs and they respond differently to your emails. Your best customer can be the worst in terms of email interaction. Perhaps it's time to start sending less email to keep them from leaving out of annoyance.
Segment by email readers & content
Different email providers and readers can display your content differently, bear that in mind, and make sure your promotions look nice to the providers and readers that your customers use the most. Luckily, this is simple to do as most email list management applications come with built-in features that will show you how your campaign looks on various email providers and devices.
Content in terms of subject and format is another segmentation technique that can be very useful to get consumers to buy more. Just because the customer's buying history doesn't indicate that they're interested in kitchen utensils doesn't mean they're not interested in them. Browsing the details, the wish-list, and simply asking them can work wonders here.
Also, unique content types can be more appealing to some parts of your database-some of them like Pinterest Picture Style, some like video or more text, etc. All of this can be tested and used to achieve great impact.
Segment by customer satisfaction levels
Many organizations use satisfaction indexes to assess how satisfied their customer base is - the Net Promoter Score (NPS) is very common. If you calculate satisfaction numerically, consider segmenting your audience based on their level of happiness. Lower scores may get emails that are more informative about your brand and your story to get them hooked, while higher scores may be a good opportunity to get feedback, referrals, and upsells.
If your plan includes both brick and mortar locations in addition to your eCommerce store, segmented based on where consumers will primarily shop can be a good strategy for segmentation. Ecommerce customers will receive deals that can only be redeemed online, while those that prefer physical stores will be treated to in-store events and more.
Segment by referral source
Knowing how your customers have been referred to you may have an effect on how you talk to them. For example, potential clients who have been referred to you by word of mouth vs social ads will have different awareness of your business.
You will need to provide information for these contacts differently, or provide them with specific incentives to sign up for your services. Potential clients who have found you via social ads for example, will also take longer to trust your brand than those who have reached you through word of mouth, so you should consider additional email touchpoints once they are on board.
For example, you could give clients who find you via social ads information such as client feedback, training on key differentiators, or more examples of your work and success stories. Alternatively, the emails you send to this group can be as easy as checking in with them to provide feedback during the onboarding process.
By segmenting your contacts through a referral source and engaging in this form of email customization, you can target these groups with specific messaging and timing tailored to suit their needs.
Looking for a tool to send automated emails to segmented email lists? AVADA Email Marketing will give you all the necessary features to facilitate this important quest. Get AVADA Email Marketing on the Shopify App store completely free of charge now!
How to create profitable email segments for your retail business
Being successful in list segmentation can be a big win for your retail business, but looking at a vast list of potential strategies can seem overwhelming. If you're not sure where to start, just follow this 5-step method to get you started:
Step 1. Figure Out Your Data Needs
Having read all the various segmentation strategies that exist, you should now have a clearer understanding of what kind of data you need to pull out some of those segmentation strategies. To understand what still needs to happen to get the data you need, ask yourself the following three questions:
What kind of data do you already have? -What kind of data do you need to start collecting? These are the data that you have the ability to acquire, but are not actually using at the moment.
What details do you need to ask for? These are the data that you need to ask users explicitly or that you need to plan your way to get there.
You probably don't have all the data points you want or need at the moment. If so, this is the place to invest more money on growth.
Step 2. Choose how you want to segment the data
Now that you have an idea of what data you have access to, it's time to go through all the segmentation techniques discussed above and determine which of them is suitable to use. The list above is by no means complete, and you can and should really come up with new ones that fit with your company strategy and plans for the future.
Step 3. Enlist the Right Email Marketing Tool
You've worked out what kind of data you need and how to get it. You've got your segments drawn on paper. Now is the time to get those segments to work with your email marketing service provider. There are a million and one different email marketing tools available. Luckily, you can cut through a lot of the clutter by trying out AVADA Email Marketing. This app has built-in segmentation features, and also many other important features that you can use to run your email marketing campaigns.
Step 4. Create Content
By now you have an understanding of and hopefully put all the various segmentation techniques into use with your email marketing tool. The next step is to write and create content that is aimed at each of the groups you've set up before. You don't have to write all the contents of all the promotions at the same time-depending on your segments and the pace you want to contact them, you have time to find out all the different material you're going to use down the road.
Step 5. Test, Rinse, Repeat
Now comes the fun part-actually submitting your emails to your newly segmented customer database and seeing the results of your hard work from all the above measures. After you've sent out a few campaigns, you should have enough data to equate your efforts with your old campaigns, as well as your new campaigns within the section.
If the open rates for a campaign on a particular segment goes through the roof, study what has succeeded and use the observations to iterate on it. Pictures are improving click-through rates? Using them more in your email. The possibilities are limitless and you can always improve your campaigns-you never know anything and should always be open to new learning and apply what works best.
Final words
Email list segmentation is a great tool that can be used to make you look like the owner of a great coffee shop that everyone loves and respects. There is no right or wrong way to go about list segmentation-there are just so many variables, and what works for me may not work for you and vice versa. Take the time to do the job, and the results will come. I hope this article has provided you with valuable information about the most used customer segmentation methods in email marketing for retail stores. Please feel free to leave comments below for further discussion on this topic. :-)
New Posts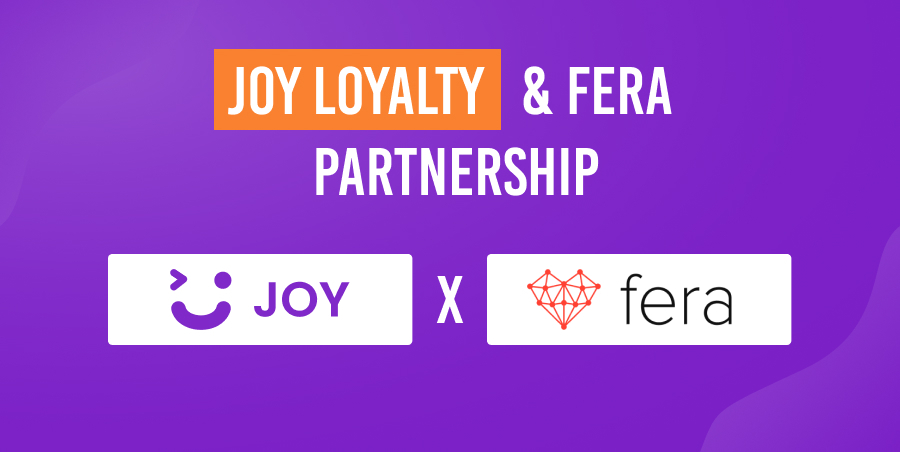 Subscribe
Stay in the know
Get special offers on the latest news from AVADA.
40k
subscribers has been joined!
Earn $10 in reward now!