How Personalization can Increase the Impact of Your Email Marketing Campaign
Personalization is one of the common drivers to the success of any email marketing campaign. This is regardless of your business's nature.
When done right, email personalization can help your business drive revenue and boost your customer base. In fact, according to data by Pure360, 8% of respondents say that they would engage in a retail brand if addressed by their first names.
However, email personalization is more than just calling your recipients by the first name. Sometimes, you need to step up your email marketing game.
What is Email Personalization? Before we move on to the next points in the article, let's first define what email personalization is.
In email marketing, personalization targets an email campaign to a specific subscriber. This is possible when you leverage the data and information that you have about your subscribers.
This information includes their names, birthday, contact details, the last item they bought, and more.
What Makes an Email Personalized?
Now, here are the three primary elements which makes up a personalized email:
1. Relevant
A personalized email should be, first and foremost, relevant.
Most people's inboxes are cluttered. Moreover, the average users receive at least a hundred emails a day, with most emails addressing their first names.
That's why if you want to step up your email marketing game, the key is to capture your audience's attention. And then keep it by providing relevant content.
You might also need a grammar checker to check your grammar and if you have misspelled anything.
If your email fails to impact your reader directly, then it's likely going to end in the trash box.
2. Timely
Once you gather enough information about your subscribers, you'll know what type of content they need. This will depend on why they subscribed to your newsletter or where they are in their customer journey.
For instance, if you've gathered a particular topic or solution on your site, then you'll have enough insight into what your customers need now. With that, it will be easier to create and send a timely email.
3. Comes from a person
Users or people are likely to trust an email if it comes from another person and not from a brand or business.
You have to use the person's name in the field and then use a face rather than a logo.
How to Use Email Personalization to Increase the Impact of Your Campaign
50% of marketing influencers say that personalization is an effective email marketing strategy. And this can be extra effective with the help of data segmentation.
In another study, 82% of marketers experienced an increase in email open rates upon using personalization.
These numbers indicate how personalization can make your email marketing campaign successful. That said, we'll be looking at simple ways on how you can use email personalization to enhance the impact of your campaign:
1. Develop a Plan
If you want your email marketing strategy right, you need to develop the right plan.
This plan should focus on your campaign's various aspects to make the most out of your personalization strategy.
When crafting a strategy, you shouldn't lose focus on your plans' most crucial aspect. These are your data, goals, key performance indicators, and email marketing tools.
2. Use Segmentation
Chances are, your customers' tastes vary to their preferences and interests.
That's why you really couldn't expect them to be happy if you place them in a one-size-fits-all solution.
You need to focus on building various customer segments based on your audience's interests and demographics.
You can use these segments to send in more relevant content. After all, a blog subscriber would expect a different email than an existing customer.
3. Use Dynamic Content
Another way that you can personalize your emails is by introducing dynamic content.
In a nutshell, dynamic content is where web content will change based on users' behavior, preferences, and interests.
It refers to email content and websites and will be generated when the user will request a page.
4. Personalized Recommendations
Creating personalized recommendations goes a long way in showing that you care about your customers and their needs.
One way to do that is to show to them that you understand their needs. You can offer them customized recommendations of what they should buy based on their previous purchases.
You can also send your customers information and offers which are related or complementary.
5. Personalized Special Offers
Rather than sending your customers with generic promo codes, consider personalizing your offers.
Say you run an e-commerce website. You can let your existing customers know that you are running a promo. But to level up your game, consider sending a discount for their abandoned item.
Doing so personalizes your special offers while salvaging abandoned carts. That's because you're offering your customers a relevant offer.
Getting the Necessary Email Marketing Data
If you want your email campaigns to be highly personalized, you should have information like location and names stored in your email list.
Your subscribers' information allows you to segment your audience list. This is essential if you want to put out highly targeted emails.
Use email subscribe forms
When you add extra fields to your subscription form, you can gather important details about your subscribers. Doing so allows you to personalize your email campaigns.
Use integrations
If your campaign's purpose is to nurture existing customers, it would be best to integrate it with customer relationship management (CRM). It is a process of managing your customers' interactions with your business.
It's like keeping tabs on whether your customers are qualified leads that only need a little nudge before making a purchase. You can connect your CRM tool and email marketing platform to automate the process and save time.
Use third-party apps
Most customer data are stored in third-party apps that don't provide a pre-built integration.
When you leverage API, it opens up a world of possibilities. It allows you to create effective integration based on your customer data.
Use website behavior tracking
By tracking your site or e-commerce platform's browser activity, you'll be gathering massive customer behavioral data.
These data could come in handy when personalizing your email marketing campaigns. It allows you to send relevant product recommendations, cart abandonment reminders, limited-time discounts, among others.
A/B test your emails
A/B testing is a great way to know which of your email elements can bring in the most conversion. What you can do is create at least two versions of your email with a varying element.
The elements include your CTA buttons, subject line, and sender name. However, we suggest testing a component at a time. That way, you can quickly pin-point what spiked up your conversions.
Moreover, you will know how you can boost your engagement with your subscribers.
Over to You
To make your email campaign work, you need to have a complete set of data for personalization, automation, and email segmentation.
It would be best to adopt the right strategy when you're gathering your customers' data. Doing so allows you to enhance your interactions with your subscribers.
Remember that email marketing is a daunting task. But with the right personalization strategy, it helps ease out the process.
You can also make the correct business connection with the right customer without causing too much hassle to your sales team.
Jake Rheude is the Director of Business Development & Marketing for Red Stag Fulfillment, an ecommerce fulfillment company with fulfillment houses across the U.S. Red Stag was established when the owners of an ecommerce store couldn't find a quality fulfillment partner and set out to establish a world-class fulfillment operation for ecommerce stores.
New Posts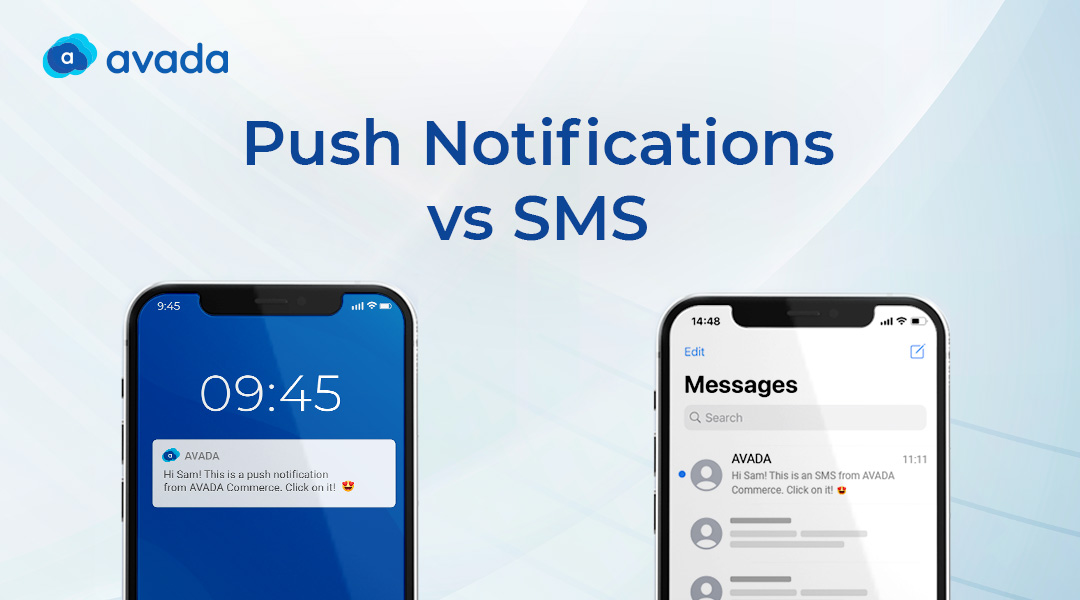 Subscribe
Stay in the know
Get special offers on the latest news from AVADA.
40k
subscribers has been joined!
Earn $10 in reward now!