Top 12 Best Shopify Tax Apps in 2023
12+ Best Shopify Tax Apps from hundreds of the Tax reviews in the market (Shopify Apps Store, Shopify Apps) as derived from AVADA Commerce Ranking which is using AVADA Commerce scores, rating reviews, search results, social metrics. The bellow reviews were picked manually by AVADA Commerce experts, if your app about Tax does not include in the list, feel free to contact us. The best Tax app collection is ranked and result in December 2023, the price from $0. You find free, paid Tax apps or alternatives to Tax also. The Top 50+ Shopify Free Apps for Every Store.
Quick Comparisons of the Best Shopify Tax Apps
| # | App Name | Vendor | Pricing | Rating | Image | Action |
| --- | --- | --- | --- | --- | --- | --- |
| 1 | Invoice Falcon | 622 Solutions | 0 | 5.0/5 ⭐️ | | Get app! |
| 2 | TaxJar Sales Tax Automation | TaxJar | From $19/month. 30-day free trial. External Charges may apply. | 4.7/5 ⭐️ | | Get app! |
| 3 | Exemptify | Modules4U | $4.99/month | 4.7/5 ⭐️ | | Get app! |
| 4 | Duty and Tax | Landed Cost | Zonos | $99/month. Additional charges may apply. | 5.0/5 ⭐️ | | Get app! |
| 5 | Tax Receipts | Kevin's Apps | Free | 4.6/5 ⭐️ | | Get app! |
| 6 | Taxes Automation | Quaderno | $49/month | 5.0/5 ⭐️ | | Get app! |
| 7 | Pie VAT ‑ Tax Free Shopping | Pie Systems | 0 | 4.0/5 ⭐️ | | Get app! |
| 8 | LOVAT Compliance | LOVAT COMPLIANCE | Free to install | 4.5/5 ⭐️ | | Get app! |
| 9 | Hurdlr‑Expense Tracker | Hurdlr, Inc. | 0 | 5.0/5 ⭐️ | | Get app! |
| 10 | Dual Price Display PRO | Singleton software | $7.99/month. 7-day free trial. | 5.0/5 ⭐️ | | Get app! |
| 11 | Tax Exempt Manager | Latori GmbH | $9.99/month. 14-day free trial. | 0.0/5 ⭐️ | | Get app! |
| 12 | Invoice + Sales Tax USA | Webplanex Infotech PVT LTD | $9.99/month. 7-day free trial. | 0.0/5 ⭐️ | | Get app! |
Top 12 Best Tax Apps for Shopify stores:
Here is a list of 12 best Shopify Tax apps:
Invoice Falcon by 622 solutions
With Invoice Falcon, your store will be ensured that your PDF bill looks as if part of your store. Through extending your emblem and your story for your bill, you could create a stronger belief between you and your clients.
You may create any of those files without developing an order on Shopify. You can make an order to send a bill that's truly and uniquely yours. Customize your invoice's colors, add your brand, set a thanks message for clients, and upload your social media hyperlinks. Invoice Falcon automatically sends a PDF invoice to the consumer's email to cope with as quickly as the order is processed. Besides, this app acquires straight payments for any order via connecting our app to Stripe.
You don't need to click more than one time to open this app because it is available already. With quick installation, you can own this app and take advantage of it.
Highlight features
Can create your own invoices
Can customize your invoice's colors and edit them
Send a PDF invoice after the process is done
Can automatically send a tax invoice
Provide the number of languages
Price: 0
Rating:5.0 / 5
TaxJar Sales Tax Automation by Taxjar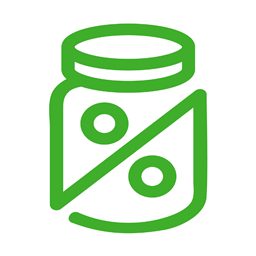 For some of the online store owners, making a profit is not a bigger problem than estimating the store's sales tax. With TaxJar Sales Tax Automation by TaxJar, you can save so much time and effort working on it. In just seconds with a little bit of action, you can get access to your tax list and see it collected by city and county, as long as it was recorded in custom reports. With one simple click, TaxJar Sales Tax Automation will automatically fill in your tax forms and submit it to the states on behalf of you, so that there will be no work needed. As being connected to top marketplaces such as Amazon, eBay and Etsy, TaxJar Sales Tax Automation is a special place for you to organize your sales tax obligations. The data of your online store is also guaranteed to be newly updated automatically everyday to avoid confuses and surprises at any stages. TaxJar Sales Tax Automation will also do a comparison for you to show you how to collect the right amount of sales tax as well, by showing you what you have collected versus what you should have collected at the chosen time. Install TaxJar Sales Tax Automation if you are interested in a brand new way to do your sales tax, and receive a 30-day free trial.
Highlight features
Connect to tax list in seconds
Automatically submit tax forms when they are due
A place to organize sales tax obligations
Update data automatically everyday
Show how to collect the right amount of sales tax
Price: From $19/month. 30-day free trial. External Charges may apply.
Rating:4.7 / 5
Exemptify by Modules4u
Exemptify is GDPR compliant helps you in solve problems with tax.
Your consumer facts are only accessed on keeping with-request basis directly from your store database. In case you delete any purchaser data out of your shop (for instance, on a patron's request), it's miles robotically no longer available to Exemptify either. Exemptify makes it feasible to use your tax policies by using configuring your expenses aside from VAT at the same time as visually including the VAT back to the fees to your save. Exemptify additionally comes with a Geo IP database and permits you to display fees consisting of or aside from VAT primarily based at the purchaser's bodily location. Sell VAT-loose to other international locations and display expenses such as or except for VAT in line with the consumer's vicinity.
Exemptify functions a step by step setup assistant. Your store will increase the number of customers while using this tool.
Highlight features
Can download CSV reports
Can sell VAT free to customer from abroad
Support EU tax law compliance
Support to conduct EU B2B transactions
Can quickly increase your sale
Price: $4.99/month
Rating:4.7 / 5
Duty and Tax | Landed Cost by Zonos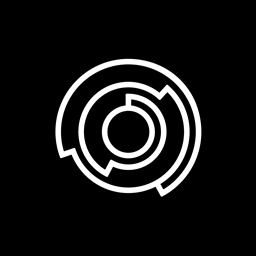 Duty and Tax | Landed Cost by Zonos is an app which helps you to calculate and collect duties and taxes on all your international orders. This app has some features which can simplify the fees calculating process of your store. Firstly, it calculates various kinds of fees such as duty, tax, VAT, brokerage, disbursement, etc. And the duty and tax will be included in the shipping amount. Besides, because using the Shopify Ship API, this app also calculates the international shipping rates. As a result, you can improve the experience of customers and reduce the number of customers who refuse to pay duty and taxes. In addition, this app also supports calculating the shipping rates for various carriers including express carriers, postal carriers, and LTL. So what are you waiting? Install now and start making your calculating process becomes simple.
Highlight features
Calculate duty and taxes right at the checkout
Reduce the number of customers refusing to pay duty and taxes
Calculating shipping rates for a variety of different carriers
Pull your negotiated rates by integrating with your shipping account
Calculate the total landed cost based on the shipping carrier and service level used
Price: $99/month. Additional charges may apply.
Rating:5.0 / 5
Tax Receipts by Kevin's apps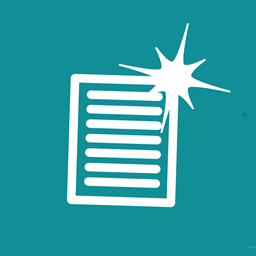 There is a powerful and effective Shopify app for the store owners to sell charitable products to potential online visitors is Tax Receipts Shopify app. Moreover, this Tax Receipts app also provides the store owners the chances to donate their amount of money back to the society and build their customer's trust by sending tax receipts to them. With the useful tool, this app allows the users to pick up the products receiving tax receipts and how many percentages for partial donations. In addition, with the customizable tax receipts, the users can design the receipts before sending to the customers or choose to transfer the receipt to the PDF. Besides, online sellers can allow the customers to donate to society by buying charitable products in the Shopify marketplace. Moreover, this app allows the store owners to customize their design of the stores, so they can build their own stores with the best performance to attract their customer's attention.
Highlight features
Use Liquid to edit the email and pdf
Send the buyers the tax receipts
Customize easily the orders
Support the user-friendly functions
Support to track the customer's transactions
Price: Free
Rating:4.6 / 5
Taxes Automation by Quaderno
Taxes Automation will help you in tax jobs. Continually compliant with neighborhood tax laws in more than one language and currencies.
Your customers can self-get the right of entry to their full billing records at any time. Send automatic credit notes for Shopify refunds. You will receive a full of tax reviews in a single click. Quaderno collects all the important statistics for submitting US income tax, VAT, and GST and presentations it in a manner you can without a doubt recognize. You just need relaxation while knowing your info is correct and updated. Quaderno complies with every little tax rule inside the US, Canada, etc. All your revenue assets in one location. Manipulate all invoices and sales assets in one clean-to-use dashboard. Besides, you can join other fee channels, including PayPal, Amazon, Stripe, or 15 others.
Quaderno will merge all the records at the side of your Shopify account. You will see the reports of your revenue increase when using this app.
Highlight features
Send automatic tax receipts to customer's phone
Provide full tax reports
Allow connecting your other payment channels
Can send automatic credit notes for Shopify refunds
Prepare tax returns quickly
Price: $49/month
Rating:5.0 / 5
Pie VAT ‑ Tax Free Shopping by Pie systems
Tax Free Shopping app has a fully digital VAT refund solution in the marketplace. So it will help such stores finding a tool to calculate the money after VAT refunds quickly.
For traders, the Shopify app extends Pie's local abilities into an easy to apply for an extension. After visitors place an order and ask for a VAT refund, absolutely tap on the Pie VAT app, and a Pie refund could be generated robotically with all of the acquisition statistics pre-populated. Ask the visitor to download the Pie VAT app and experiment with the proven QR code, or ask for his or her email and ship them a claim email. In a while, whilst the refund is processed, Pie will robotically update your order in Shopify with a tag showing it became a Pie VAT refund.
Shops might be able to preserve the tune of transactions and VAT refund orders in the course of the Shopify dashboard. So you will no need to know multiple records assets.
Highlight features
Can make transparency on orders and refund requests
Provide higher refund rates
Support to fully digital solution
Can automatically update your order with VAT
Provide quick installation
Price: 0
Rating:4.0 / 5
LOVAT Compliance by Lovat compliance
With the app LOVAT Compliance, you can track your tax easier and quicker than the past. It provides a tax compliance platform for e-commerce corporations in the world, in general, and your store in particular.
You will own a bunch of solutions for VAT calculation and reporting in any country of your visitors. One of the exciting features that you can upload data from your Shopify account, Excel or other sources. Besides, you can either check your VAT status or check your future obligations. Through this app, you can pay VAT as quickly as possible. Moreover, LOVAT Compliance app can keep data for tax audit and provide to integrate with the widely used marketplaces This app covers all fifty-seven nations with VAT vacation spot precepts.
So that you can send custom tax receipts, credit notes for Shopify refunds, and stay tax compliant in more than one nation - without even thinking about it.
Highlight features
Provide goods and digital services
Can sell in the whole world
Support VAT compliance
can integrate with the widely used marketplaces
Can keep data for tax audit
Price: Free to install
Rating:4.5 / 5
Hurdlr‑Expense Tracker by Hurdlr, inc.
Expense Tracker is an easy rate tracking tool for Shopify customers. Especially, it is used for such people who do not want a complex accounting system.
Hurdlr seamlessly tracks all your Shopify sales, fees, prices, refunds, mileage and tax deductions in actual-time, at the cross saving you valuable time and maximizing your profit. It provides effortlessly track your prices, COGS, mileage, and income taxes. You can take advantage of this app because it will robotically keep you updated. You may by no means pass over a treasured tax deduction, consisting of mileage. With the smoothy run, you will always know what income taxes you owe and while to pay. So you can follow your money and pay tax at the right time in case you forget. Moreover, you can store up to $1,000 and maximize your Shopify profits.
Therefore, due to this app, you can see your profit in actual-time after costs and taxes.
Highlight features
Can easily track your expenses
Know the income taxes you owe
Support to lower your Taxes
Can maximize your profit
See your real profit after expenses and taxes
Price: 0
Rating:5.0 / 5
Dual Price Display PRO by Singleton software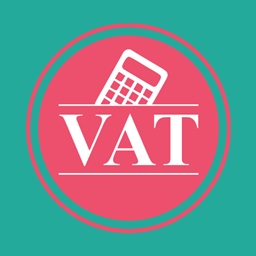 Dual Price Display PRO, which is developed by Singleton software, is an important app for every Shopify administrator to show to price with VAT and without VAT correctly for your customers. Showing the price including and excluding VAT is every important, especially when most of your customers are B2C or B2B. By using Dual Price Display PRO, you are allowed to show the price with and without VAT for every product and show both prices in everywhere you want such as your home page products, searched products, etc. Additionally, you can choose how the price will be displayed. This app provides many options for you to configure the design like the tax rate in percent, the size ratio between both prices (1:1, 1:2, 1:3, 1:4), the label of the price, the color and many more. If you have any problems, the customer supporting team will be there to help you. Do not hesitate to install Dual Price Display PRO and get a 7-day free trial!
Highlight features
Shows price including VAT and excluding VAT for every product
Helps to serve your B2B and B2C customers better
Allows making changes in how the price is displayed
Provides many options for you to configure the design
Offers a 7-day free trial for you to experience the app for free
Price: $7.99/month. 7-day free trial.
Rating:5.0 / 5
Tax Exempt Manager by Latori gmbh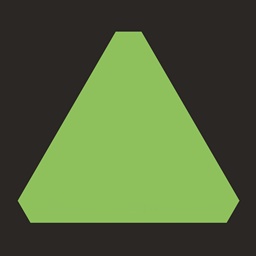 Tax Exempt Manager, which is created by Latori GmbH, in an important application for every Shopify administrator to have your sales boosted by offering VAT exemption for EU B2B customers. By using Tax Exempt Manager, you can easily give tax exemption to your EU customers without them having a customer account; therefore, they will not have to register for one and login only to get the benefit. Tax Exemption Manager can also give the exact net prices for all your B2B customers without any effort, it also provides support for tax overrides. Moreover, to help you validate VAT Ids, the application uses the service provided by VIES of the EU. The validated VAT Ids can then be saved and printed on invoices. Tax Exempt Manager ensures that you and your business comply with the EU directives so you can have a comfortable experience using the application. Do not hesitate to install Tax Exempt Manager to upgrade your business!
Highlight features
Helps you to offer VAT exemption for customers from EU
Does not require customer account to get the benefit
Calculates net prices for EU B2B customers automatically
Uses VIES web service of the EU to validate VAT Ids
Provides assistance to help you comply with EU directives
Price: $9.99/month. 14-day free trial.
Rating:0.0 / 5
Invoice + Sales Tax USA by Webplanex infotech pvt ltd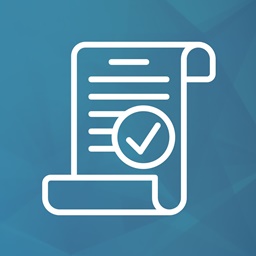 If you are holding your business in the USA, Invoice + Sales Tax USA can be a good tool that helps you to address invoice and sales tax problems. Particularly, this app allows you to create invoices with your company's name, logo, address and contact number. The created invoices are in PDF files and you can download them in bulk as a zip file to your PC or laptop for storage or other purposes. Besides, you can easily enable/disable the automated emails which are sent to your consumers with an invoice download link. Moreover, once you install this software, it will automatically synchronize all the orders and generate appropriate invoices then it can save your time. Additionally, you can create sales tax reports State/County/City wise with your selected date range. You can try this app for free for 7-day first and decide to use it later.
Highlight features
Create invoices with company's name, logo, address
Available to download invoices in bulk
Easy to enable/disable automated email
Automatically synchronize orders to create invoices
Able to generate tax report with date range
Price: $9.99/month. 7-day free trial.
Rating:0.0 / 5
How AVADA.io ranks Shopify Tax apps list
These above 12 Tax apps for Shopify are ranked based on the following criterias:
The ratings on Shopify App store
The app's rank on search engines
The prices and features
The app provider's reputation
Social media metrics such as Facebook, Twitter and Google +
Reviews and assessment by AVADA.io
Top 12 Shopify Tax Apps
Special thanks to all vendors which contributed the best 12 Shopify Tax apps. We honestly recommend you to give every app above a try if possible. We create Shopify apps review series with the aim of helping Shopify online stores find the best Tax for their website. All of the information on the review (including features, description, prices, and links) is collected from the vendor's website or their own published page/ selling channels.
The list of the 12 best Shopify Tax apps is kept up-to-date on a regular basis by our team. Please feel free to reach us out if you have any questions related to this app review.
Don't see your app on the list? Wanna contribute more content to this review? Contact us
People also searched for
shopify tax apps

tax apps for shopify
top tax app for shopify

top shopify tax apps