Best Shopify Social Share Apps
Top 13 Best Shopify Social Share Apps in 2023
13+ Best Shopify Social Share Apps from hundreds of the Social Share reviews in the market (Shopify Apps Store, Shopify Apps) as derived from AVADA Commerce Ranking which is using AVADA Commerce scores, rating reviews, search results, social metrics. The bellow reviews were picked manually by AVADA Commerce experts, if your app about Social Share does not include in the list, feel free to contact us. The best Social Share app collection is ranked and result in September 2023, the price from $0. You find free, paid Social Share apps or alternatives to Social Share also. The Top 50+ Shopify Free Apps for Every Store.
Quick Comparisons of the Best Shopify Social Share Apps
| # | App Name | Vendor | Pricing | Rating | Image | Action |
| --- | --- | --- | --- | --- | --- | --- |
| 1 | Reviews, Loyalty ++ | Growave | Free plan available | 4.9/5 ⭐️ | | Get app! |
| 2 | Social Sharing Buttons | Zotabox | Start from $0/month | 4.8/5 ⭐️ | | Get app! |
| 3 | WhatShare | Kabuki Themes | Start from $0/month | 4.8/5 ⭐️ | | Get app! |
| 4 | WhatsApp Share | Softpulse Infotech | Free | 4.5/5 ⭐️ | | Get app! |
| 5 | AddThis Share Buttons | AddThis (Oracle) | Free | 4.0/5 ⭐️ | | Get app! |
| 6 | Wishlist + Share + Reminder | Softpulse Infotech | $5/month. 7-day free trial. | 4.8/5 ⭐️ | | Get app! |
| 7 | Social Mobile Share Bar | Zotabox | Start from $0/month | 4.7/5 ⭐️ | | Get app! |
| 8 | BuzzFeed | Buzzfeed Product Labs | Start from $0/month | 2.6/5 ⭐️ | | Get app! |
| 9 | Share The Love | W3trends Inc. | $5.99/month. 5-day free trial. | 4.7/5 ⭐️ | | Get app! |
| 10 | Checkout Share | Space Squirrel Ltd. | Start from $0/month | 5.0/5 ⭐️ | | Get app! |
| 11 | Elfsight Social Share Buttons | Elfsight | $3.99/month. 7-day free trial. | 5.0/5 ⭐️ | | Get app! |
| 12 | Social Commerce Sharing | rBux Inc. | Free to install. External Charges may apply. | 5.0/5 ⭐️ | | Get app! |
| 13 | Social Share Cart | Dev Cloud | $1.99/month. 15-day free trial. | 5.0/5 ⭐️ | | Get app! |
Top 13 Best Social Share Apps for Shopify stores:
Here is a list of 13 best Shopify Social Share apps:
Reviews, Loyalty ++ by Growave
If you're looking for several apps and features like Rewards and Loyalty, Wishlists, Instagram galleries, Reviews, and Social login for your online store, then discovering Growave - will make you very happy as every feature that you're looking for in different apps can be found in just one, saving your company's money and time. Integrating with too many apps might slow down your page loading speed because of code conflicts from several apps, but with Growave, you get all tools for reaching, engaging and converting your customers from one place. All the features that you need are under one dashboard and integrations are very easy, the app is simple to set up and makes the transition seamlessly. The app allows you to change texts, language, colors depending on your brand design. Growave is fully compatible with GDPR and doesn't share any data with third-parties. Our customer success stars will make sure that you can contact us any time via email, live chat, or phone. Grow traffic, engage customers and sell more with just one platform - Growave.
Highlight features
Rewards and Loyalty
Reviews
Wishlists
Instagram galleries
Automated emails
Social sharing/ social login
Price: Free plan available
Rating:4.9 / 5
Social Sharing Buttons by Zotabox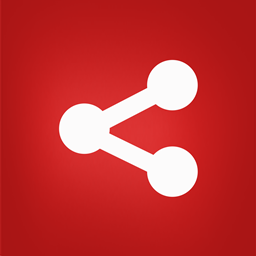 If you are looking for an app that helps promote your products through popular social media platforms, then Social Sharing Buttons is designed for you. Created and promoted by Zotabox, this app enables you to get more followers for your website as well as your social accounts by using free and stylish social share buttons. Just with a few clicks, you can add as many social sharing icons as you want and customize them with multiple styles, sizes, colors or order to match your store design, showcasing your website in a more inviting and professional manner. These buttons would also encourage your customers to share your website to various social networks like Facebook, Twitter, Pinterest, Instagram and so on, helping you gain more traffic to your site and boost sales dramatically. So why don't install this awesome app right now and see your business growing to the next level!
Highlight features
Numerous social sharing icons
Fully customizable social buttons
Various styles, sizes, colors for buttons
Flexibly choose position for social share icons
Flexible display rules are available for all tools
Price: Start from $0/month
Rating:4.8 / 5
WhatShare by Kabuki themes
As Whatsapp is becoming one of the social networks with the highest rates of link opening nowadays, you can make use of it and let your dearest customers become your store's ambassadors using WhatShare by Kabuki Themes. WhatShare not just simply lets your clients share the products of your store on their Whatsapp, but also have a WhatShare Bar in the store pages and a Blog Share add-ons on each blog post to make it convenient for the customers to tell their friends about your amazing products. With that share-persuading feature, WhatShare boosts your store's visibility in the community, which brings the highest chance to also raise your revenue up. And not just runs as a share-convincing application, WhatShare also makes detailed reports for you about what is popular between the customers and their community by tracking the shared content. By using a specific application just for sharing on Whatsapp, you can drive a more targeted traffic that affects directly on the people that have potentials to become your new customers. Everything is free if you install your own WhatShare for now!
Highlight features
Let customers share products on Whatsapp
Drive more targeted traffic to bring more customers
Boost store visibility and revenue
Give detailed reports about shared content
WhatShare Bar and Blog Share add-ons for more share options
Price: Start from $0/month
Rating:4.8 / 5
WhatsApp Share by Softpulse infotech
WhatsApp Share + Chart run by Softpulse Infotech allows your customers to be your promoter. As you might not know about, Whatsapp is mainly used to help users share and chat. When a customer visits your online store, he or she will possess a Whatsapp share widget to get the current page shared and it basically promotes your store. In fact, your visitors can promote and share your online store with share function on Whatsapp. Also, there are many available widget options to meet your requirements. Don't forget that the app enables your visitors to be chat and call you, hence, increasing your conversion rates. You can send Whatsapp messages directly to your customers with Abandoned Cart Link or provide them with some special offer to encourage them to finish buying. Whatsapp is easy to install and use by the customers. You can even create Whatsapp Share buttons or turn on/turn off the app Share sticky bar at the bottom of each page.
Highlight features
Turn your customers to be your promoters
Improve conversion rates and traffics
Allow the customers to share your products/items among Whasapp groups and contact
Send directly Whatsapp messages to your customers
Create Whatsapp Share buttons
Price: Free
Rating:4.5 / 5
AddThis Share Buttons by Addthis (oracle)
As you might not know about, Add This Share Buttons developed by AddThis aims at developing your website with some free tools and this is trusted by millions of sites. The app is free for installing and makes everything easy than ever before for your viewers to introduce and spread your items to the world outside. This share button app for your online store on Shopify can empower you to connect with more than 200 social networks such as WhatsApp, Twitter, Facebook, Pinterest and more. Those share buttons are clean and highly customizable to load and recognize all things on the web. Moreover, AddThis Analytics is here to help see what products are shared and where they are shared. One more thing about AddThis Share Buttons app is that it can help increase the engagement on some world's largest social channels with this app's social buttons. Hence, if you want to grow your business, don't hesitate to make use of this app. You can get started right now at no costs.
Highlight features
Spread your products to the world outside with free share buttons
Directly connect with more than 200 social channels
Customize share buttons to match your online brand
Enhance engagement on some social networks
Quickly load on the web
Price: Free
Rating:4.0 / 5
Wishlist + Share + Reminder by Softpulse infotech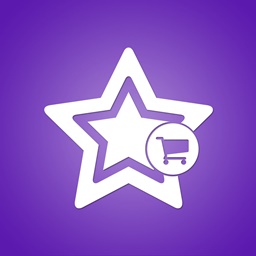 Wishlist + Share + Reminder developed by Softpulse Infotech focuses on letting your customers to make their own list they love best. With only 7 days of free trial, you can take advantages of this app's amazing features. For example, the customers can watch the number of many other customers adding typical products to their own wishlist. In addition, the app allows you to include and remove from the wishlist with lots of heart shape icons. You can also feel easy to use the admin panel with User list and Products. In case your customers want to add their favorite products into their wishlist, but they have not purchased yet, the app will let your customers receive email notifications for some wishlist items or whenever products are on sale. Wishlist app is not too hard to install and if you cannot do it, the app team will help you with it. All you need to do is to write to the app team your support details.
Highlight features
Enable customers to inclue products to their wishlist
Get whishlist shared with friends and family
Check another users adding their products to their wishlist
Customize emails format for wishlist emails or products on sales
Remove products from customers' wishlist
Price: $5/month. 7-day free trial.
Rating:4.8 / 5
Social Mobile Share Bar by Zotabox
Social Mobile Share Bar developed by Zotabox is another amazing app for your online store on Shopify. The app allows your customers to connect with you via Skype, SMS, phone, Viber, Telegram, Line, Email, Snapchat, etc. You can easily improve your conversion by letting your customers call or message you with inquiries while still browsing your website. Also, there are some convenient selections available. In addition, the app can change its tool behavior, which means that you can get your order of buttons re-arranged. Also, your customers can share your own store website via Twitter, Whatsapp, Linkedln, Blogger, Tumbler, Viber, Youtube and may more on their smartphones. Take note that Social Mobile Share Bar is a third party provider, hence, as installing the app, a new and unique Zotabox account can be generated by using an email address that is linked to your Shopify account. Don't forget that you can get important information, accounts or promo emails from the app team via Google Adwords. If you have any trouble, don't hesitate to connect with the support service app.
Highlight features
Boost up social shares via multiple social channels
Allow customers to message or call you instantly
Provide flexible targetings and display rules
Re-arrange the orders of buttons
Enable your customers to share your own website via multile social channels
Price: Start from $0/month
Rating:4.7 / 5
BuzzFeed by Buzzfeed product labs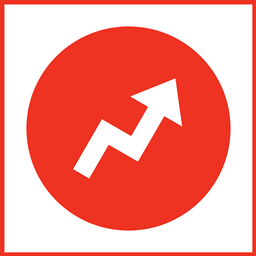 BuzzFeed is a new but effective app designed by Buzzfeed Product Labs to help e-commerce entrepreneurs increase their store sales through their Buzzfeed audience. The tool allows you to easily tag your products for BuzzFeed writers to search, find and use filters such as trending items or ones that have recently dropped in price to sort through all your Shopify products and consider adding it to their post just with one click. This not only helps promote your products but also helps you potentially connect with new customers, acquiring more traffic to your store site and boosting sales. In addition, BuzzFeed also creates a unique link to help track attribution for BuzzFeed sales, organize monthly commission payouts once you've received the customer's payment. You are also enabled to control commission rates based on what you can afford as well. So let install this app right away and sell more with its highly-effective marketing campaigns!
Highlight features
Easily manage inventory
Control commission rates
Fulfill orders directly through Shopify
Automatic commission payouts
Sync product details, variants and images to BuzzFeed's Market Tool
Price: Start from $0/month
Rating:2.6 / 5
Share The Love by W3trends inc.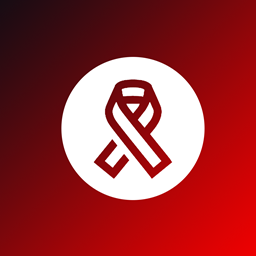 Share The Love by W3 enables any merchant to use the customers' purchasing power to make our world a better destination. In fact, the app can allow store owners to make a list of reasons why they need to support and when their customers check out. Additionally, you can receive details in reports by the collected amount for every cause you set up. The app can also collect fees per order or the cart total's percentage and their records. For instance, you are able to donate about 20 percent per purchase to any charity or get USD5 for every complete purchase. To make the app more flexible, the app team does not send automatically your money to the charities. It can generate a report and store owners can make payments to their own charities. With 5 days of free trials and nearly USD6 per month, you can get started today and all track donations are submitted through your own Shopify carts.
Highlight features
Choose your own charity at the checkout
Track the number of products that your charity gets
Help out the world better
Generate a list of reasons why store owners choose to support
Enable you to collect orders and records
Price: $5.99/month. 5-day free trial.
Rating:4.7 / 5
Checkout Share by Space squirrel ltd.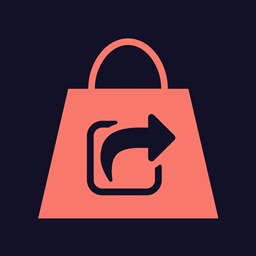 Another app that any merchant should read today if he wants to grow his business is Checkout Share developed by Space Squirrel Ltd. With slogan "Turn every conversion into a conversation", let's check what this app can do for your online store. Like its slogan, Checkout Share can enable your customers to finish their checkout, which can increase the repeating orders and boost up your conversion rate. In addition, Checkout Share is opening a pop-up on the View Cart Page and it is a good place to provide your customers with free items with free shipping costs or a small discount. After purchasing, the app can show a Share widget on your Thank You page and offer promotion code your customers' next buying as a reward. Since Checkout rate provides various incentives, this can reach your goals and you can run your business smoothly. Some of other amazing features of the app is to track the sharing analytics or offering free items for which amount or choosing which products are shared among carts.
Highlight features
Invite the customers to share their carts prior or after buying
Encourage people to share your products by using incentives
Inrease repeating orders
Boost up the conversion rates using post-purchase incentives
Provide your customers with discounts or free products
Price: Start from $0/month
Rating:5.0 / 5
Elfsight Social Share Buttons by Elfsight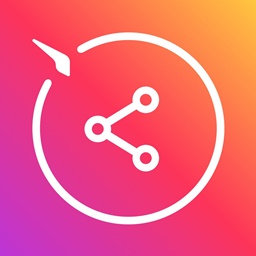 Social Share Buttons, which is released by the Elfsight team, is an important tool for all Shopify e-commerce administrators to add Social Buttons or Media Buttons to Shopify. With Social Share Buttons, you are enabled to explore over 40 trendy social networks, of course, you can choose those that are important for you and allow your customers to share your posts there. Please feel free to select the shape of the button, which can be rectangle, circle, rounded, and decide how it will be displayed: only the icon, only the text, or both of them. This extension is waiting for you to figure it out, let's get it installed!
Highlight features
Spread your products to target audience with social buttons
Enhance your site SEO results with more traffic
Offer various customization options
Use embedded combinations to color your buttons
Allow selecting inline or floating layouts
Price: $3.99/month. 7-day free trial.
Rating:5.0 / 5
Social Commerce Sharing by Rbux inc.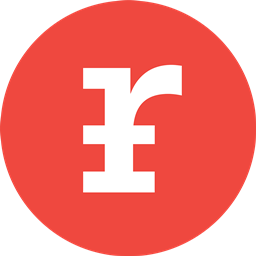 Social Commerce Sharing is an app designed by rBux Inc. with a view to boosting sales through referral marketing. With this app, your customers can become influencers for your brand with their conversations, recommendations, advice and especially their referrals of your products. This win-win solution would enable you to reach a larger number of potential customers while allowing your present customers to be rewarded for every purchase their referrals lead to, which help increase your brand awareness while simultaneously building customer loyalty. Additionally, Social Commerce Sharing allows you to take total control of your dashboard. You can easily customize referral buttons, edit your product lists or review your referral purchase transactions to keep track of product referrals' performance. Let get this app installed and explore its amazing features at no charge!
Highlight features
Track product referrals up to 11 times
Reward customers with points when a purchase is made
Edit product lists
Easily customize referral buttons
Review referral purchase transactions
Price: Free to install. External Charges may apply.
Rating:5.0 / 5
Social Share Cart by Dev cloud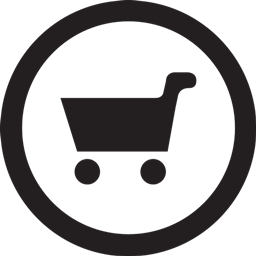 Spreading your products to the rest of the world is one of the most marketing strategies to boost up your sales quickly, and you might need a perfect system to help you with that. Therefore, Social Share Cart is here. Social Share Cart developed by Dev Cloud is another Shopify app that is mainly used to share the carts on multiple social networks such as Twitter, Facebook, Pinterest, etc. With the app, your store will become more social. Basically, sharing your carts on social media can result in more people's attention and encourage them to purchase from your online store. Moreover, you can allow your customers to share carts with their friends when they are buying your products. Social Share Cart is an effective toll to refer new customers by using the social share cart popup. Apart from that, the app is highly customizable that means that you can make changes in color, text, and font colors. In case you are not happy with the customization, you can use your own CSS or send the support team a design so that they can integrate it into your online store.
Highlight features
Enable customers to share their cart on social networks
Boost up conversion by sharing products on social networks
Increase revenues quicky
Be highly customizable
Apply your own CSS or send a design to integrate
Price: $1.99/month. 15-day free trial.
Rating:5.0 / 5
How AVADA.io ranks Shopify Social Share apps list
These above 13 Social Share apps for Shopify are ranked based on the following criterias:
The ratings on Shopify App store
The app's rank on search engines
The prices and features
The app provider's reputation
Social media metrics such as Facebook, Twitter and Google +
Reviews and assessment by AVADA.io
Top 13 Shopify Social Share Apps
Special thanks to all vendors which contributed the best 13 Shopify Social Share apps. We honestly recommend you to give every app above a try if possible. We create Shopify apps review series with the aim of helping Shopify online stores find the best Social Share for their website. All of the information on the review (including features, description, prices, and links) is collected from the vendor's website or their own published page/ selling channels.
The list of the 13 best Shopify Social Share apps is kept up-to-date on a regular basis by our team. Please feel free to reach us out if you have any questions related to this app review.
Don't see your app on the list? Wanna contribute more content to this review? Contact us
People also searched for
shopify social share apps

social share apps for shopify
top social share for shopify

top shopify social share apps