Best Shopify Social Login Apps
Top 9 Best Shopify Social Login Apps in 2023
9+ Best Shopify Social Login Apps from hundreds of the Social Login reviews in the market (Shopify Apps Store, Shopify Apps) as derived from AVADA Commerce Ranking which is using AVADA Commerce scores, rating reviews, search results, social metrics. The bellow reviews were picked manually by AVADA Commerce experts, if your app about Social Login does not include in the list, feel free to contact us. The best Social Login app collection is ranked and result in September 2023, the price from $0. You find free, paid Social Login apps or alternatives to Social Login also. The Top 50+ Shopify Free Apps for Every Store.
Quick Comparisons of the Best Shopify Social Login Apps
| # | App Name | Vendor | Pricing | Rating | Image | Action |
| --- | --- | --- | --- | --- | --- | --- |
| 1 | Reviews, Loyalty ++ | Growave | Free plan available | 4.9/5 ⭐️ | | Get app! |
| 2 | Oxi Social Login | Oxi Apps | $1.49/month. 15-day free trial. | 4.8/5 ⭐️ | | Get app! |
| 3 | One Click Social Login | Dev Cloud | From $4.99/month. 15-day free trial. | 4.8/5 ⭐️ | | Get app! |
| 4 | Flits | Flits | Free plan available. 30-day free trial. Additional charges may apply. | 4.6/5 ⭐️ | | Get app! |
| 5 | Login with Amazon | Login with Amazon | Free | 4.1/5 ⭐️ | | Get app! |
| 6 | Open SignIn ‑ Social Login | Okas Concepts | $5.45/month. 30-day free trial. | 4.7/5 ⭐️ | | Get app! |
| 7 | Smart Social Login | WebDesk Solution | Free | 3.6/5 ⭐️ | | Get app! |
| 8 | EasyAuth ‑ Social Login | NexusMedia | $5/month. 7-day free trial. | 4.1/5 ⭐️ | | Get app! |
| 9 | WeChat Social Login | Xunhunet | $2.99/month | 5.0/5 ⭐️ | | Get app! |
Top 9 Best Social Login Apps for Shopify stores:
Here is a list of 9 best Shopify Social Login apps:
Reviews, Loyalty ++ by Growave
If you're looking for several apps and features like Rewards and Loyalty, Wishlists, Instagram galleries, Reviews, and Social login for your online store, then discovering Growave - will make you very happy as every feature that you're looking for in different apps can be found in just one, saving your company's money and time. Integrating with too many apps might slow down your page loading speed because of code conflicts from several apps, but with Growave, you get all tools for reaching, engaging and converting your customers from one place. All the features that you need are under one dashboard and integrations are very easy, the app is simple to set up and makes the transition seamlessly. The app allows you to change texts, language, colors depending on your brand design. Growave is fully compatible with GDPR and doesn't share any data with third-parties. Our customer success stars will make sure that you can contact us any time via email, live chat, or phone. Grow traffic, engage customers and sell more with just one platform - Growave.
Highlight features
Rewards and Loyalty
Reviews
Wishlists
Instagram galleries
Automated emails
Social sharing/ social login
Price: Free plan available
Rating:4.9 / 5
Oxi Social Login by Oxi apps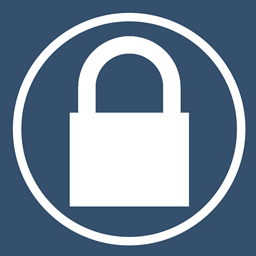 Designed by Oxi Apps, Oxi Social Login is an app which provide Social Login service to the Shopify Platform, helping online store owners gain more login while reducing cart abandonment at the same time. Just within minutes, you can get this app installed and see how it helps increase your store sales. With Oxi Social Login, customers can easily and quickly login with their existing social identities from their account in social networks such as Facebook, Google, Twitter, LinkedIn, Amazon or Instagram, which saves them the hassle of creating a new account, remembering one more password or recovering forgotten password. This helps prevent customers' existing during registration or login process, creating chances for retaining customers and increasing conversion rate. Additionally, you can also configure your own app according to your store by providing your Client ID and Secret. Install this amazing app right now and see your signups increasing!
Highlight features
Allow customers to easily login with popular social platforms
Capture more leads and improve customers' experience with quicker login procedure
Automatically tag users
Upscale your conversion funnel with more signups
Keep track of registered users
Price: $1.49/month. 15-day free trial.
Rating:4.8 / 5
One Click Social Login by Dev cloud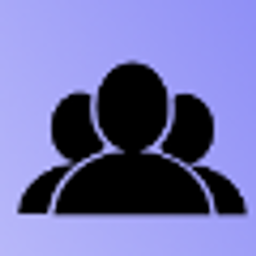 If you are worrying that your visitors would leave your store during sophisticated registration and signup process, then One Click Social Login is created for you. Designed by Dev Cloud, One Click Social Login provide a perfect solution for e-commerce store owners to acquire more registered customers with super simple signup. Just with one click using their favorite social network, customer can easily log in and visit your store site, which helps reduce irritability and create a comfortable feeling for visitors, converting them into buying customers and increasing store sales. All you have to do is enabling the automatic installation or manually pasting a simple code in your templates on the place where you want to show the social login buttons - super easy to use - no design skill needed.Install it now and enjoy our 15-day free trial!
Highlight features
Automatic signup and signin integration with powerful social networks
Get more register users with simplified customers signup
Create a personalized experience for customers by configuring app ids
Track registered users with admin panel
Customizable social login popup with pro plan
Price: From $4.99/month. 15-day free trial.
Rating:4.8 / 5
Flits by Flits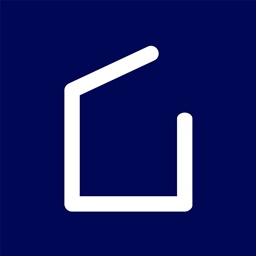 Flits is an app that helps you effectively manage your store with the monthly charge starting from $0. Particularly, this tool will summarize all the information related to your clients in one place which includes credit, reorder, recently viewed products, customer profile, delivery address, change account password. Besides, it is easier for you to manage consumer logins with permission-based contact details feature. Wishlist is also integrated into this app that allows your clients to create dream lists when they sign in their accounts. Another thing is that buyers can simply add previous orders to cart from their order history with one-click only. Your consumers are supported of advanced filters which they can use to search for the items they want in order history.
Highlight features
Summarize all customer's information in one place
Easy to control consumer logins
Support clients with wishlist
Allow buyers to add previous orders to cart with one-click
Provide advanced filter for customers
Price: Free plan available. 30-day free trial. Additional charges may apply.
Rating:4.6 / 5
Login with Amazon by Login with amazon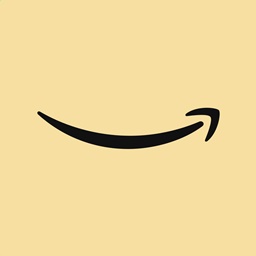 Login with Amazon is an app which was designed to allow customers who have an Amazon account to log in for your Shopify store. It helps you reduce sign-in and registration friction for your customers which would lead to a rise in engagement and order conversion in your store. Another striking feature is that you will now be able to reach more customers because this app can be used in various regions such as US, UK, Canada, Germany, Japan, China, and so on. Also, when using this app, you can require your customers to provide various information includes their name, email address, shipping address, and even the access to their wallet to process payments. Besides, you can offer your customers the option to pay with Amazon when they check out by activating Amazon as a payment gateway in Shopify. Lastly, just a few clicks and you can add a Login with Amazon button to your store's login and registration screen for your customers to use right away.
Highlight features
Increase engagement and order conversion
Reach more customers
Get more information from customers
Allow customers to pay with Amazon
Quick and simple set up
Price: Free
Rating:4.1 / 5
Open SignIn ‑ Social Login by Okas concepts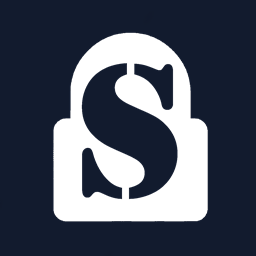 If you are looking for an app that helps simplify registration process to acquire more customers, increasing store sales, then Open SignIn ‑ Social Login is designed for you. Being the fastest third party authentication service provider on Shopify, this app offers online store owners a wide variety of social media networks through which customers can login to your store, helping reduce the time they log in and increase the amount of time they spend on viewing your products. Accordingly, this helps save customer the hassle of logging in, improve shopping experience and thus increase conversion rate, preventing potential loss of sales. In addition, Open SignIn ‑ Social Login allows you use Widget Designer to design buttons or upload your custom icons to fit your store without any design skill needed. Let have this app installed and enjoy its amazing features with our 30-day free trial!
Highlight features
Increase registered customers with simplified login process
Highly customizable look and feel
Retain customer and recover lost orders effectively
Connect with various social platforms
Easily install and configure just in one click
Price: $5.45/month. 30-day free trial.
Rating:4.7 / 5
Smart Social Login by Webdesk solution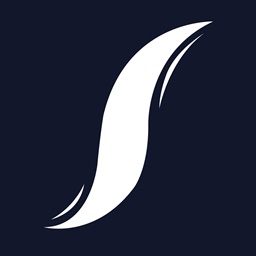 Smart Social Login is an app created by WebDesk Solution to help e-commerce entrepreneurs solve the problem of losing sales due to time-consuming registration and signup process. This app offers connection with 4 powerful social media networks of Facebook, Google Plus, Twitter and Linked In, which allows customers to easily log in your store using these networks and continue their shopping activities, increasing customer retention rate and boosting conversion as a result. Just go to Shopify apps store, choosing the Smart Social app and clicking easily the Install app button and you will get this cool app installed. You can also get responsive customer support if you have any technical problems. So what are you waiting for? Install this app right away and enjoy its amazing feature free forever!
Highlight features
Get more registered customers with quicker and simpler signup
Easily connect with popular social networks
Simply install with just a few clicks
Increase customer retention rate and the number of visits
Increase conversion rate and social networking power
Price: Free
Rating:3.6 / 5
EasyAuth ‑ Social Login by Nexusmedia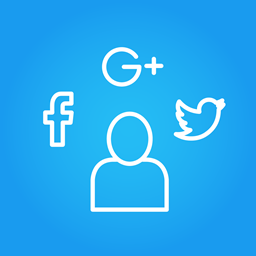 EasyAuth ‑ Social Login is another amazing app designed by NexusMedia which helps online store owners simplify order process and increase conversion rate. With this app installed on your store, your customers won't need to fill in fields manually or have to remember one more password. Instead, just with one click, they can easily log in to your store using their favorite social network, which means more signups and increasing revisit rate. EasyAuth ‑ Social Login also provides you with a interactive customizer tool enabling you to flexibly customize your social login buttons' styles, width, size and so on to fit your theme perfectly, which helps create an attractive look and feel on your store site. In addition, this app offers you super simple automatic installation so you don't have to copy and paste any codes as well. Let this amazing app make social login easier than ever. Just install it and see your sales growing!
Highlight features
Simplify social signup and login with just one click
Increase sign-in rate by allowing customers to login using popular social networks
Customizable look and feel for your social login buttons
Automatically created backups of your original templates
No coding skills needed
Price: $5/month. 7-day free trial.
Rating:4.1 / 5
WeChat Social Login by Xunhunet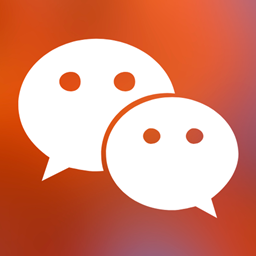 If you want to get access to and gain more traffic from the attractive Chinese market, then WeChat Social Login is a perfect solution for you. Created and introduced by Xunhunet, WeChat Social Login allows e-commerce store owners to increase sales by attracting more customers from China, simplifying login procedure by letting them login using their Wechat, QQ or Weibo account. This helps increase signups, significantly boost conversion rate and generate sales from China. In addition, simpler and faster login also helps improve customers shopping experience, making them more comfortable and facilitating their making a purchase, which would create chances for sale opportunities as well as increasing customer engagement. So let install this cool application and see how it brings about an influx of customers and orders from China!
Highlight features
Easier and quicker login
Increase traffic to your website
Acquire new customers from China
Increase signups and conversions
Login extension to realize Wechat, QQ and Weibo login
Price: $2.99/month
Rating:5.0 / 5
How AVADA.io ranks Shopify Social Login apps list
These above 9 Social Login apps for Shopify are ranked based on the following criterias:
The ratings on Shopify App store
The app's rank on search engines
The prices and features
The app provider's reputation
Social media metrics such as Facebook, Twitter and Google +
Reviews and assessment by AVADA.io
Top 9 Shopify Social Login Apps
Special thanks to all vendors which contributed the best 9 Shopify Social Login apps. We honestly recommend you to give every app above a try if possible. We create Shopify apps review series with the aim of helping Shopify online stores find the best Social Login for their website. All of the information on the review (including features, description, prices, and links) is collected from the vendor's website or their own published page/ selling channels.
The list of the 9 best Shopify Social Login apps is kept up-to-date on a regular basis by our team. Please feel free to reach us out if you have any questions related to this app review.
Don't see your app on the list? Wanna contribute more content to this review? Contact us
People also searched for
shopify social login apps
social login shopify
shopify social login app
shopify login with facebook
login with facebook shopify free

shopify login app
shopify social login free
one click social login
shopify sign in
shopify facebook login
social login by oxi apps

shopify login with google domains
shopify store sign in
shopify development store login
shopify log in with facebook
shopify login with amazon
shopify login with google