Shopify Snapchat Apps 2020
3+ Best Shopify Snapchat Apps from hundreds of the Snapchat reviews in the market (Shopify Apps Store, Shopify Apps) as derived from Avada Commerce Ranking which is using Avada Commerce scores, rating reviews, search results, social metrics. The bellow reviews were picked manually by Avada Commerce experts, if your app about Snapchat does not include in the list, feel free to contact us. The best Snapchat app collection is ranked and result in January 2020, the price from $0. You find free, paid Snapchat apps or alternatives to Snapchat also. The Top 50+ Shopify Free Apps for Every Store.
3 Best Snapchat Apps for Shopify
Here is a list of 3 best Shopify Snapchat apps:
FBTrack ‑ Facebook Pixels App by Optiapps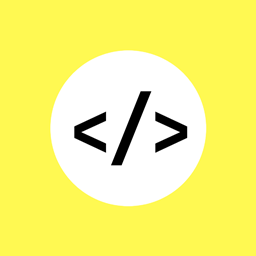 Snapchat is now becoming one of the most popular social networks in the world. If you want to make a profit easily using Snapchat, you might need Snaptrack by Optiapps to control the work for you. With Snaptrack, you can install and manage multiple Snapchat pixels and once Snapchat allow you to build custom audiences using these pixel data, you will be the first one who get the chance to use it on your store. Snaptrack helps tracking all events from the Snapchat ads that you released for your store such as page views, adds to cart, and purchases resulting, and on the other hand, Snaptrack will help you to get optimized campaigns produced by Snapchat so that you can have the highest views and profit. And last but not least, Snaptrack is the application you need to distinguish Snapchat traffic from other sources, so that you can perfectly avoid being confused when using several applications on your store. Get better uses of Snapchat by installing Snaptrack and get a 3-day free trial.
Highlight features
Multiple Facebook Pixels Manager
Install and manage multiple Snapchat pixels
Track all events from Snapchat ads
Get optimized campaigns by Snapchat
Clearly distinguish Snapchat traffic from other sources
Build custom audiences using pixel data
Price: $12.99/month. 3-day free trial.
Rating: 26 - 4.5 / 5
Snapchat Pixel Installer by Hnk limited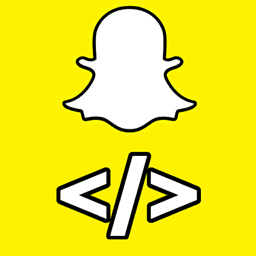 Snapchat Pixel Installer, which is released by the Hnk Limited team, is an important tool for all Shopify e-commerce administrators to drive traffic to your store by providing cheap and efficient traffic sources. With Snapchat Pixel, you are allowed to track a total of relevant conversion events resulting from your Snapchat campaigns like Add To Cart, Purchases, and Page Views. Furthermore, you can also distinguish Snapchat, obviously, from other sources. Moeewocwe, you are allowed to get an edge over competitors and enable Snapchat to optimize your campaigns for the highest views and profits. On top of that, by using your pixel data, you can build custom audiences. Snapchat Pixel Installer is entirely compatible with any devices you are using. Download the app now to get support for 24/7!
Highlight features
Drive traffics to your store with Snapchat ads
Regconize/treat Snapchat traffics as different from other sources
Optimize your campaigns to attract the highest views and profits as possible
Employ the pixel data to build custom audiences
Report event with high accuracy with fast and optimal Snapchat Pixel
Price: $9.99/month. 3-day free trial.
Rating: 2 - 5.0 / 5
Snap Track – Snapchat Pixel by Klutch apps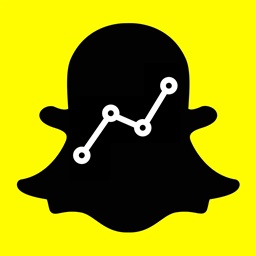 Snap Track, which is released by the Klutch Apps team, is an important tool for all Shopify e-commerce administrators to measure the effectiveness of their Snapchat Ad campaigns by providing an all-in-one Snapchat Pixel integration. With Snap Track, you are enabled to have more leverage on the Snapchat Ads platform by collecting more data. In details, when your page is loading, the event fires will take place immediately to provide you with accurate reporting. The events that Snap Track does fire include VIEW_CONTENT, SEARCH, PURCHASE, PAGE_VIEW, SIGN_UP, ADD_CART. On top of that, we will pass back all customers' data, including the phone number, email address, to you and it will be entirely sent with safety by using SHA256 encryption technology. Furthermore, there are also various detailed event parameters that this extension features, such as price, transaction_id, currency, search_string, item_catagiry, item_ids, which can make your Snap Pixel smarter. You can track your sales, customers, and revenue easily and quickly with the provided Snap Ad Manager reports now. No more waiting, check it out, we believe Snap Track will be a productive tool for every store owner.
Highlight features
Keep an eye on your sales, visitors, revenue with the Snap Ads Manager reports
Optimize Ads, Ads Sets, campaigns by analyzing detailed Snapchat Pixel event data
Scale campaigns with relevant data
Create powerful custom audiences to retarget your past Shopify store visitors
Create intelligent lookalike audiences by using historical Snapchat Pixel event data
Price: $19.95/month. 3-day free trial.
Rating: 1 - 5.0 / 5
How Avada.io ranks Shopify Snapchat apps list
These above 3 Snapchat apps for Shopify are ranked based on the following criterias:
The ratings on Shopify App store
The app's rank on search engines
The prices and features
The app provider's reputation
Social media metrics such as Facebook, Twitter and Google +
Reviews and assessment by Avada.io
Top 3 Shopify Snapchat Apps
Special thanks to all vendors which contributed the best 3 Shopify Snapchat apps. We honestly recommend you to give every app above a try if possible. We create Shopify apps review series with the aim of helping Shopify online stores find the best Snapchat for their website. All of the information on the review (including features, description, prices, and links) is collected from the vendor's website or their own published page/ selling channels.
The list of the 3 best Shopify Snapchat apps is kept up-to-date on a regular basis by our team. Please feel free to reach us out if you have any questions related to this app review.
Don't see your app on the list? Wanna contribute more content to this review? Contact us
People also searched for
shopify snapchat apps

snapchat apps for shopify
top snapchat app for shopify

top shopify snapchat apps