Best Shopify Shipping Restrictions Apps
Top 4 Best Shopify Shipping Restrictions Apps in 2023
4+ Best Shopify Shipping Restrictions Apps from hundreds of the Shipping Restrictions reviews in the market (Shopify Apps Store, Shopify Apps) as derived from AVADA Commerce Ranking which is using AVADA Commerce scores, rating reviews, search results, social metrics. The bellow reviews were picked manually by AVADA Commerce experts, if your app about Shipping Restrictions does not include in the list, feel free to contact us. The best Shipping Restrictions app collection is ranked and result in June 2023, the price from $0. You find free, paid Shipping Restrictions apps or alternatives to Shipping Restrictions also. The Top 50+ Shopify Free Apps for Every Store.
Quick Comparisons of the Best Shopify Shipping Restrictions Apps
| # | App Name | Vendor | Pricing | Rating | Image | Action |
| --- | --- | --- | --- | --- | --- | --- |
| 1 | Advanced Shipping Rules | Bambri | From $9/month. 7-day free trial. | 4.7/5 ⭐️ | | Get app! |
| 2 | Shipping Rates Calculator Plus | Code Black Belt | $6.99/month. 15-day free trial. | 5.0/5 ⭐️ | | Get app! |
| 3 | Pincode Serviceability Check | Onjection Labs | $4.99/month. 5-day free trial. | 3.4/5 ⭐️ | | Get app! |
| 4 | Easy Shipping Restrictions | Ian McFarlan | $4/month. 3-day free trial. | 5.0/5 ⭐️ | | Get app! |
Top 4 Best Shipping Restrictions Apps for Shopify stores:
Here is a list of 4 best Shopify Shipping Restrictions apps:
Advanced Shipping Rules by Bambri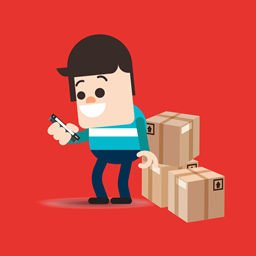 Advanced Shipping Rules run by Bambri partly focuses on setting many shipping rules for groups of items and then manage how to blend them together. In fact, the app has ingerated with many shipping rates APIs such as Printful, Printify, and Pixels so that you can set flat rates for the other. As a merchant, you can set some types of products that can ship freely or exclude some from free delivery by enabling free products with their shipping fee. In addition, Advanced Shipping Rules app empowers you to prevent specific products from being placed to some typical zones or disable some methods as a choice for certain products. You can easily set up many packages with their weights as well as dimensions or set dimensions relying on the quantity of items and don't forget that the app team always offers USPS Flat Rate boxes for various products. With 7 days of free trial, you can try the app at no cost and can switch it to LIVE mode after testing.
Highlight features
Set different shipping rates for different products
Customize every shipping rate like editing rates titles
Limit products from zone
Restrict the shipping methods
Set different package dimensions and weights
Price: From $9/month. 7-day free trial.
Rating:4.7 / 5
Shipping Rates Calculator Plus by Code black belt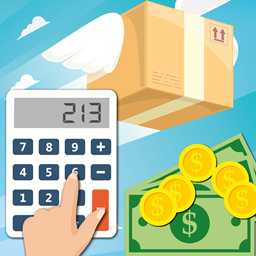 Like its name, Shipping Rates Calculator Plus is a shipping rate calculator to display the shipping rates to the shopper. In fact, the app will show the shipping fee to the customers in the shopping cart, which can make your customers feel confident about the procession of check-out, then increasing your store's usability. Shipping Rates Calculator Plus can find out the customers' place using the IP database, then it will offer the Shopify API to receive many shipping options for that place. In addition, your customers can know the estimated deliver rated given by the carrier and you can see that the app is mobile-friendly to get its layout and size adapted to any mobile device. As any merchants, you can easily use this app since its calculator is installed with just a simple click with no configuration or zero maintenance. With the aim of putting the user's satisfaction first, the app provides you with friendly expert support for any of your matter after installation.
Highlight features
Reduce abandoned cart
Display and estimate the shipping cost to the customers to save time
Simply calculate the shipping rates with a single click
Customize the app's layout and size to match with every mobile device
Provide your customers with reasonable prices
Price: $6.99/month. 15-day free trial.
Rating:5.0 / 5
Pincode Serviceability Check by Onjection labs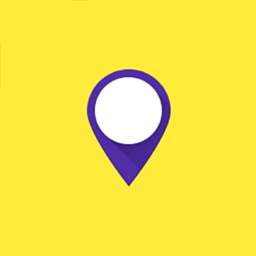 Using postcode basement to manage fulfillment of products especially for Cash on Delivery order is the working idea of Pincode Serviceability Check, which is an effective model for shop owners to control their shipping process. This app allows customers can check whether their address can use the COD or not directly in the product page that it is more convenient for them and encourage them to come back to your store afterward. Moreover, the administrators can update the list of postcodes for their store instantly by importing a CSV file, which is more time-saving and effective. Another plus of this tool is that it supports the use of multiple languages and the translations also then you don't need to use an extra app to translate between languages. All the above things are just some of the amazing features provided by the developer, you can find out more by using the trial version for 5 days or pay a fee of $4.99/month to apply it.
Highlight features
Show customers the shipping availability of products
Able to add pincode for COD and Prepaid payment
Quickly update postcodes list
Support multi-language and translation
Available for showing recent zip code history search
Price: $4.99/month. 5-day free trial.
Rating:3.4 / 5
Easy Shipping Restrictions by Ian mcfarlan
When running your online business, you sure want to see it develop bigger but sometimes, there will be orders that you do not have the ability to fulfill because of the limited shipping capacity. In circumstances like that, you will need a friend called Easy Shipping Restrictions produced by Ian McFarlan. With Easy Shipping Restrictions, you can choose between Postal/ZIP Codes or Wildcards to control which order can be checked out to ship based on its location. As dedicated for small stores with very limited shipping ability, Easy Shipping Restrictions will also restrict your shipping area to guarantee that you will not have to prepare for an order you do not have the ability to ship. Unlike other applications that will control the shipping process from the checkout step, Easy Shipping Restrictions controls the order right when the cart shows up which is more convenient and cheaper. If a shopper is restricted, a cute upset-preventing message is provided without you have to design it yourself. If you want to receive all those work-reducing features, install Easy Shipping Restrictions and get a 3-day free trial just for you.
Highlight features
Easy to control checking out and shipping process
Restrict your shipping area
Dedicated for small businesses which have limited shipping abilty
Control shipping process right from the cart
Messages provided to restricted shoppers
Price: $4/month. 3-day free trial.
Rating:5.0 / 5
How AVADA.io ranks Shopify Shipping Restrictions apps list
These above 4 Shipping Restrictions apps for Shopify are ranked based on the following criterias:
The ratings on Shopify App store
The app's rank on search engines
The prices and features
The app provider's reputation
Social media metrics such as Facebook, Twitter and Google +
Reviews and assessment by AVADA.io
Top 4 Shopify Shipping Restrictions Apps
Special thanks to all vendors which contributed the best 4 Shopify Shipping Restrictions apps. We honestly recommend you to give every app above a try if possible. We create Shopify apps review series with the aim of helping Shopify online stores find the best Shipping Restrictions for their website. All of the information on the review (including features, description, prices, and links) is collected from the vendor's website or their own published page/ selling channels.
The list of the 4 best Shopify Shipping Restrictions apps is kept up-to-date on a regular basis by our team. Please feel free to reach us out if you have any questions related to this app review.
Don't see your app on the list? Wanna contribute more content to this review? Contact us
People also searched for
shopify shipping restrictions apps

shipping restrictions apps for shopify
top shipping restrictions app for shopify

top shopify shipping restrictions apps