Shopify Sell on Instagram Apps 2020
5+ Best Shopify Sell on Instagram Apps from hundreds of the Sell on Instagram reviews in the market (Shopify Apps Store, Shopify Apps) as derived from Avada Commerce Ranking which is using Avada Commerce scores, rating reviews, search results, social metrics. The bellow reviews were picked manually by Avada Commerce experts, if your app about Sell on Instagram does not include in the list, feel free to contact us. The best Sell on Instagram app collection is ranked and result in January 2020, the price from $0. You find free, paid Sell on Instagram apps or alternatives to Sell on Instagram also. The Top 50+ Shopify Free Apps for Every Store.
5 Best Sell on Instagram Apps for Shopify
Here is a list of 5 best Shopify Sell on Instagram apps:
Showcase ‑ Shop Instagram by Above market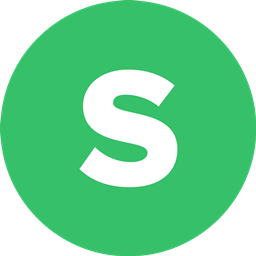 Showcase - Shop Instagram designed by Above Market is an app which allows you to turn your Instagram content into shoppable galleries. This app has several great features which could help you create stunning Instagram galleries. Firstly, this app lets you tag products which are featured in your Instagram posts in both images and videos to create shoppable galleries that can increase conversion rates, increase revenue, and increase cart totals. Secondly, it can help leverage your brand's fan base. As you might already know, your customers are your number one fans and your brand's biggest asset. Featuring them on your site is an excellent way to reward your customers for sharing your products on the social network, which could help improve brand loyalty and helps you drive even more revenue. Thirdly, this app lets you freely customize galleries make it fit your brand identity perfectly. You can change the colors, functionality, layout, or language without having any technical skills. Install now and start to create an unlimited number of fully customizable galleries for free.
Highlight features
The ability to increase cart totals
Let customers shop from the posts
Provides customizable galleries
Feature customers in your galleries
Added automated Google Analytics to each gallery
Price: Start from $0/month
Rating: 217 - 4.9 / 5
Shop by Instagram ‑ The Shop by Expert village media technologies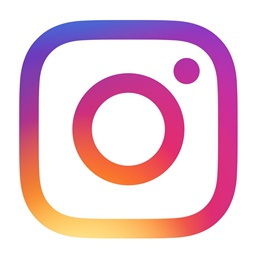 Shop by Instagram - The Shop designed by Expert Village Media Technologies is an app which can make your Instagram feed shoppable by liking products on Instagram. This app has several features which can be helpful for you. Firstly, it could help you create Hashtag campaigns. To be more specific, it creates a shoppable feed or shows Instagram photos by tagging products on images and embed it anywhere on your site. Secondly, by encouraging your customers to use your brand hashtag and post photos on their Instagram account, you can use #hashtags to find these photos inside the app, then you can show those photos on your Shoppable Instagram Gallery which could increase the engagement and interest of customers on your site. Besides, direct buy or add to cart feature allows customers to add products to their cart by clicking on Insta photos which can reduce a step to navigate to the products page. As a result, the customer experience could be improved significantly. Install now and try out these useful features in 21 days for free.
Highlight features
Create Shoppable Instagram galleries
Instagram Hashtag galleries
Find your customer submitted Instagram pics easily
Create Instagram campaigns by tagging products
Allows customers add products to their cart by clicking on Insta photos
Price: From $19/month. 21-day free trial.
Rating: 184 - 4.7 / 5
Instagram In‑Shop by Dev cloud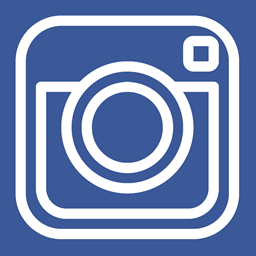 Instagram In Shop designed by Dev Cloud is an app which can help you create an Instagram shop in just a few minutes. All you need to do is connecting the app with your Instagram account and then match your photos with your Shopify products, or you can choose to create new products from the app instead. The next step is creating a new menu which links to this app, and that's it. You are now able to navigate and shop your Instagram into your Shopify store. In addition, you can also install a shoppable Instagram feed slider. Just copy and paste a code line into your templates and get the slider working on your homepage or anywhere you want on your website. Thirdly, you can change to another theme or configure the interface of the Instagram feed in order to improve its looks if you like. Install now and gain a 15-day trial to experience these features for free.
Highlight features
Allows tag your Instagram photos in your store
Improve shoppers experieces when buying products from instagram
Allows creating an Instagram shop quickly
Employ Instagram feed slider at any place on your site
Provides customizable Instagram shop
Price: $2.99/month. 15-day free trial.
Rating: 50 - 4.7 / 5
InstaShop: Shoppable Instagram by Zipline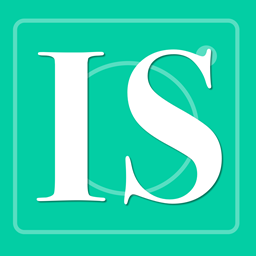 InstaShop: Shoppable Instagram designed by Zipline is an app which allows you to create stunning shoppable Instagram galleries. This app has various great features for your store. Firstly, this app is easy to set up and manage. There are video tutorials available to support you with the setup process, but in case you need any help, the support team will promptly help you fix your problem. Secondly, you would not be limited in the number of accounts and #tags which you use to display your Instagram pictures. Plus, you can add as many Buy Pins which link pictures to products in your store as you want. It would bring you more sales opportunities because your customers would be able to buy products directly from that photos without having to leave Instagram. Furthermore, you can create stunning galleries of Instagram pictures by using sliders, grids or collages which would improve customer experience. Install now to try out these great features for free.
Highlight features
Create responsive Instagram galleries which looks great on all devices
Allows you to customize the Buy button
Display Instagram Pictures from Accounts and #tags
Provides unlimited Instagram accounts and #tags
Offers unlimited Click to buy pins
Price: Start from $0/month
Rating: 45 - 4.8 / 5
Instagram ‑ Gf Instagram feeds by Green frog
Instagram - Instagram feeds GF designed by Green Frog is an app which allows you to integrate your Instagram photos easily. This app is an amazing Instagram app for Shopify with a pack of features. Firstly, this app has two layouts which are Slider layout and Grid layout. It can help you integrate your Instagram pictures in nice formats to your Shopify Store which is an excellent way to engage customers because Instagram is one of the biggest marketing tools. Secondly, you can customize you Instagram feed layout such as the color or font settings which could help you showcase your Instagram easily. Also, the pictures will be linked directly to your Instagram account which is a great way to attract and increase your followers. Besides edit the layout, you can also customize the popup to make it becomes more attractive. Lastly, this Instagram app is compatible with all devices. Install now to experience it for free in 7 days.
Highlight features
Allows customizing Instagram feed layout
Provides fully customizable Instagram popup
Link pictures with your Instagram account
Attract new followers with beautiful pictures
Allows you to manage all the color and font setting
Price: $3/month. 7-day free trial.
Rating: 24 - 4.7 / 5
How Avada.io ranks Shopify Sell on Instagram apps list
These above 5 Sell on Instagram apps for Shopify are ranked based on the following criterias:
The ratings on Shopify App store
The app's rank on search engines
The prices and features
The app provider's reputation
Social media metrics such as Facebook, Twitter and Google +
Reviews and assessment by Avada.io
Top 5 Shopify Sell on Instagram Apps
Special thanks to all vendors which contributed the best 5 Shopify Sell on Instagram apps. We honestly recommend you to give every app above a try if possible. We create Shopify apps review series with the aim of helping Shopify online stores find the best Sell on Instagram for their website. All of the information on the review (including features, description, prices, and links) is collected from the vendor's website or their own published page/ selling channels.
The list of the 5 best Shopify Sell on Instagram apps is kept up-to-date on a regular basis by our team. Please feel free to reach us out if you have any questions related to this app review.
Don't see your app on the list? Wanna contribute more content to this review? Contact us
Comments for Sell on Instagram
---
---
People also searched for
shopify sell on instagram apps

sell on instagram apps for shopify
top sell on instagram app for shopify

top shopify sell on instagram apps