Best Shopify Responsive Apps
Top 15 Best Shopify Responsive Apps in 2023
15+ Best Shopify Responsive Apps from hundreds of the Responsive reviews in the market (Shopify Apps Store, Shopify Apps) as derived from AVADA Commerce Ranking which is using AVADA Commerce scores, rating reviews, search results, social metrics. The bellow reviews were picked manually by AVADA Commerce experts, if your app about Responsive does not include in the list, feel free to contact us. The best Responsive app collection is ranked and result in December 2023, the price from $0. You find free, paid Responsive apps or alternatives to Responsive also. The Top 50+ Shopify Free Apps for Every Store.
Quick Comparisons of the Best Shopify Responsive Apps
| # | App Name | Vendor | Pricing | Rating | Image | Action |
| --- | --- | --- | --- | --- | --- | --- |
| 1 | Mobile Converter [Discontinued] | Beeketing | Free | 4.8/5 ⭐️ | | Get app! |
| 2 | Fablet | ShopPad Inc. | Start from $0/month | 4.8/5 ⭐️ | | Get app! |
| 3 | BlogFeeder | ShopStorm | $5.99/month. 7-day free trial. | 4.8/5 ⭐️ | | Get app! |
| 4 | Related Blog Posts | Digital Darts | Free | 4.9/5 ⭐️ | | Get app! |
| 5 | Blog Studio | ShopPad Inc. | $14.95/month. 30-day free trial. | 4.5/5 ⭐️ | | Get app! |
| 6 | Pro Blogger | Low Fruit Solutions PTY LTD | $5/month. 10-day free trial. | 5.0/5 ⭐️ | | Get app! |
| 7 | Exemptify | Modules4U | $4.99/month. 5-day free trial. | 4.7/5 ⭐️ | | Get app! |
| 8 | Responsive Cookie Consent | Appify Commerce | Free | 4.6/5 ⭐️ | | Get app! |
| 9 | Multi Page Responsive Slider | Zestard Technologies Pvt Ltd | $4.99/month | 4.6/5 ⭐️ | | Get app! |
| 10 | Tax Receipts | Kevin's Apps | Free | 4.6/5 ⭐️ | | Get app! |
| 11 | Linkcious For Blogs | Linkcious | Start from $0/month | 2.8/5 ⭐️ | | Get app! |
| 12 | EasyResponsive | NexusMedia | $2/month. 7-day free trial. | 5.0/5 ⭐️ | | Get app! |
| 13 | Blog Linker | Sean Dawson | $10/month. 30-day free trial. | 3.7/5 ⭐️ | | Get app! |
| 14 | BlogCollab | TurnTech Software, Inc. | $1.99/month. 14-day free trial. | 3.0/5 ⭐️ | | Get app! |
| 15 | FREE Responsive web | TK Digital Ltd | Free | 0.0/5 ⭐️ | | Get app! |
Top 15 Best Responsive Apps for Shopify stores:
Here is a list of 15 best Shopify Responsive apps:
Mobile Converter [Discontinued] by Beeketing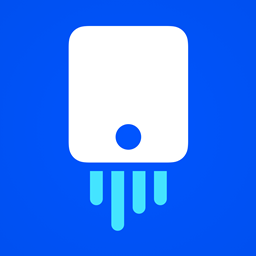 Mobile Converter is an app designed by Beeketing to help increase conversion rates and boost sales on mobile devices. This app is a must-have app for any online store owner who want to make money from mobile traffic. Mobile Converter allows you to create a fixed add-to-cart bar on the top of the bottom of the mobile screen so that your customers can add continuously add more items to cart while they are scrolling up and down the product page, which contributes to increasing average order value. In addition, you are also enabled to display your product images in full screen to deliver a detailed visual look of your products with a call-to-action button, which makes it easier for your customer to view and buy your products immediately. With these features, this app would bring a better mobile shopping experience and increase customer satisfaction as a result. Install it right away and experience it for free!
Highlight features
Set a fixed Add-to-cart bar on mobile screen
Provide a full-screen view of product images
Highly customizable Buy Now bar
Deliver a direct Call-to-action button
No coding skill needed
Price: Free
Rating:4.8 / 5
Fablet by Shoppad inc.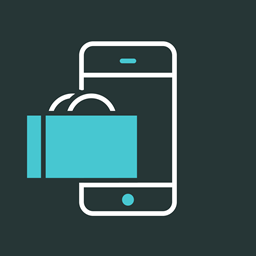 Fablet, which is created and introduced by ShopPad Inc., is an app that helps convert your product catalog into a fabulous app for both tablets and phones. With a user-friendly point and click interface, you can easily configure Fablet to match your brand perfectly to give your customers greater shopping experience, increasing engagement and conversion rates. Additionally, this you can display social sharing buttons to gain more followers on Facebook, Twitter, Pinterest or email subscription, improving social reach and increasing brand awareness. Especially, this app provides you with detailed analytics so that you can keep track of your store's performance as well. Let have this app installed and experience its amazing features with our 30-day free trial!
Highlight features
Easily configure with point and click interface
Provide social sharing buttons
Monitor store activities with analytics
Product and collection information are synced
Easily convert product catalog into an app
Price: Start from $0/month
Rating:4.8 / 5
BlogFeeder by Shopstorm
To keep the customers and have more new ones, it is necessary for any Shopify stores to empower their store with BlogFeeder app. This app is extremely famous for their outstanding features. For example, one of the best features for this app is improving the content of the web on the same domain by importing an external blog. Therefore, it improves the conversions and SEO for your Shopify store. Especially, your products will be displayed perfectly on all the e-commerce platforms such as Facebook, Medium, and WordPress. Besides, you can choose the layouts that you want to customize your store. BlogFeeder app is an effective solution to approach more visitors who will be your potential customers to your store because it will import blog posts into your Shopify store and frequently check to reply to their attention.
Highlight features
Automatically updated the blog content
Improve the SEO and the conversions by advanced editor
Enter the URL which the customers can find easilly
Import multiple feeds at the high speed
Increase the search ranking
Price: $5.99/month. 7-day free trial.
Rating:4.8 / 5
Related Blog Posts by Digital darts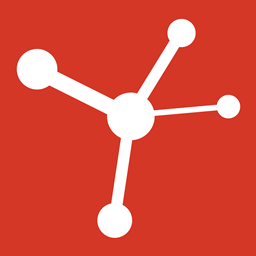 Related Blog Posts is one of the most powerful apps that helps you quickly and easily suggest to visitors whenever they come to your store. There are more and more customers will be attracted to the contents on your Shopify blog. Therefore, this app also boosts your SEO and creates more quality internal links to satisfy more customers. Besides, the customizable tools will help the users to design their own stores to display their products beautifully. Or even you can change the text size or color that is displayed in related posts. Moreover, the store owners are allowed to exclude posts by using a specific tag. Last but not least, the Related Blog Posts app is freely installed, which increases your page speed and accessibility of the Shopify admin.
Highlight features
Suggest the readers with related products
Build the internal links
Include the specific tags
Customize the texts and the featured images
Display the control panels
Price: Free
Rating:4.9 / 5
Blog Studio by Shoppad inc.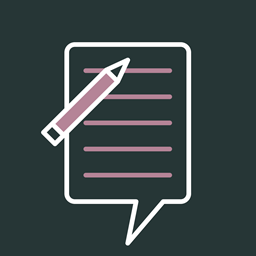 Based on the best technology, Blog Studio is one of the most effective solutions for any store owners easy to design beautiful stores and more interactions with customers by some simple steps. By increasing the quality of blogs content, the visitors will be more attracted by looking blog articles. Moreover, with Configure tags, authors, meta descriptions, you can maximize your sales as well as SEO. All the articles can be designed with the best lookings by this Blog Studio app which allows you to choose among hundreds of built-in components. Especially, the customers can leave their feedback about the Shopify blog, so the users can improve the customer's satisfaction. By powerful advanced editor, it is super easy for the authors to edit the code directly without much knowledge about coding.
Highlight features
Enables drag and drop the blog articles
Make the marketing more easy with the quality content blog
Share the unique story
Configure tags, brand names
Fully responsive & mobile ready
Price: $14.95/month. 30-day free trial.
Rating:4.5 / 5
Pro Blogger by Low fruit solutions pty ltd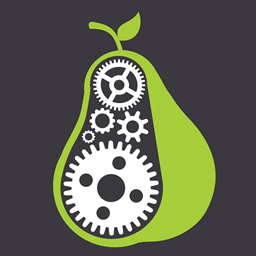 Developed by one of the best app suppliers for Shopify store, Pro Blogger app will be your effective solution to increase the quality for your store blogs as well as the SEO. The Pro Blogger, with the outstanding features, helps the context about related articles, related products. Moreover, this app also automatically build internal site links that increase the SEO for your stores. In addition, it allows the users to show all their products in a responsive slider, which catches their eyes and makes they buy more and more. Especially, this app is so amazing tool for the users to public their posts on the multiple social webs such as Pinterest. Finally, there is one step for the store owners to install free and easy.
Highlight features
Display the related articles and products
Customize the article author by using short codes
Caption the Blog images with the best impression
Provide the advanced customization
One- click installation
Price: $5/month. 10-day free trial.
Rating:5.0 / 5
Exemptify by Modules4u
When the online sellers want to expand their market to the European area, it is necessary for them to update their products based on the EU regulations. The Exemptify Shopify app which is one of the best choices for the store owners to validate EU VAT helps the users to increase the sales. With the proper validity, this app allows the store owners to sell their products to other European companies without paying the VAT. Therefore, it is easy for the Shopify store owners to maximize their profit. Moreover, by compliant with EU VAT regulations, the benefit from the deduction of them will increase not only the sales but also customer's trust for the shops. Besides, there is another outstanding feature of Exemplify app is that the user can edit and locate the price text as well as validation error message by one click.
Highlight features
Validate EU VAT IDs in different areas
Automatically update within lifetime
Activate to fit with Euro Zone
Increase the potential orders by customize the price visibility
Price: $4.99/month. 5-day free trial.
Rating:4.7 / 5
Responsive Cookie Consent by Appify commerce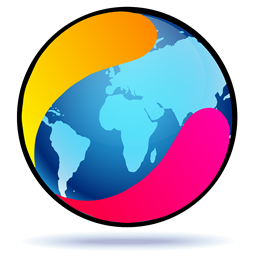 Cookie Consent app which was developed based on the EU Law is one of the most powerful Shopify apps. This Cookie Consent app is essential for the Shopify store owners because it provides the cookies which are considered as a tool to ensure safety with online transactions. Especially, when European is the target market, the online sellers need to take this app. By one click, this app will be installed automatically to the store within a minute. The Cookie Consent app allows the users to customize the cookie banner without any codes requirement. With a few exceptions, the laws generally require you to get informed consent from users for any non-essential cookies. Besides, by the responsive extension, the admins also enable showing their products perfectly in multiple devices such as phones, computers, etc.
Highlight features
Provide the EU cookie to ensure the full compliance
Display the images perfectly in different devices
Contribute the function the website by AKA
Inform users about the use of cookies in plain, jargon
Support to customize the styles and text of messages
Price: Free
Rating:4.6 / 5
Multi Page Responsive Slider by Zestard technologies pvt ltd
As suggested by the name of the app, Multi Page Responsive Slider allows you to create different sliders or a digital photo album in other words to different web pages. By using this, your visitors can easily and instantly get the main information, such as company introduction, offered products and services, etc. from a single page. You can use more than one slider with your favorite design for a page. Moreover, you can choose the design from what the app offers or add a new one which suits your taste and your store theme. Besides, it is very responsive that the sliders also work for tablet and mobile uses and it is easy for users to find and filter categories and items on your web as well. Lastly, this app works by generating a shortcode then you can put this code anywhere you want to place the sliders.
Highlight features
Allow users to create different sliders to different web pages
Simple to find and filter categories and items
Possible to use multiple sliders for one page
Support of various design for sliders
Available to place the sliders anywhere on the store page
Price: $4.99/month
Rating:4.6 / 5
Tax Receipts by Kevin's apps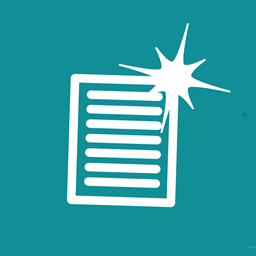 There is a powerful and effective Shopify app for the store owners to sell charitable products to potential online visitors is Tax Receipts Shopify app. Moreover, this Tax Receipts app also provides the store owners the chances to donate their amount of money back to the society and build their customer's trust by sending tax receipts to them. With the useful tool, this app allows the users to pick up the products receiving tax receipts and how many percentages for partial donations. In addition, with the customizable tax receipts, the users can design the receipts before sending to the customers or choose to transfer the receipt to the PDF. Besides, online sellers can allow the customers to donate to society by buying charitable products in the Shopify marketplace. Moreover, this app allows the store owners to customize their design of the stores, so they can build their own stores with the best performance to attract their customer's attention.
Highlight features
Use Liquid to edit the email and pdf
Send the buyers the tax receipts
Customize easily the orders
Support the user-friendly functions
Support to track the customer's transactions
Price: Free
Rating:4.6 / 5
Linkcious For Blogs by Linkcious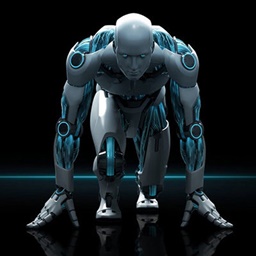 Linkcious For Blogs is a helpful app for multiple stores in Shopify market. This app helps the store owners easily configure on different websites such as Wordpress, Tumblr, Drupal sites. Moreover, by the Linkcious app, it is easy for the users to maximize the store interaction and SEO by improving the content of blog posts. In addition, using this app, it allows you to show your products on other devices with the best performances. This Linkcious also helps you to display the related products which are recommended based on the context of your page. Especially, the internal site links which are so essential for your SEO will be automatically built easily. Last but not least, there is one step to install this app for your multiple purposed stores.
Highlight features
Provide Powerful Recommendation Engine
Enable work all sites such as Wordpress, Drupal, Joomla, Blogspot, etc
Customize the text easily and beautifully
Improve the SEO by outgoing links
Provide the social buttons
Price: Start from $0/month
Rating:2.8 / 5
EasyResponsive by Nexusmedia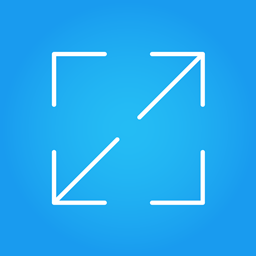 Easy Responsive Videos & Maps, which is released by the NexusMedia team, is an important tool for all Shopify e-commerce administrators to make your videos and maps more responsive for good performances on all the devices. With Easy Responsive Videos & Maps, you are enabled to address the problem about videos on YouTube and Vimeo, and Google Maps not working well in most themes. We are here to help you fix that problem. Let's install the app now to experience more!
Highlight features
Ensure maps and videos are fully responsive
Freely configure embedded videos dimensions
Improve the usability of your Store
Reduce cut off videos or maps on mobile devices
YouTube and Vimeo videos are supported
Price: $2/month. 7-day free trial.
Rating:5.0 / 5
Blog Linker by Sean dawson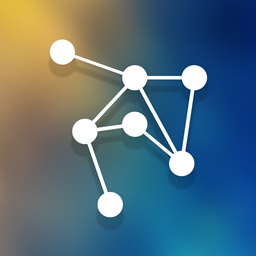 The Shopify app Blog Linker is necessary for any Shopify store that wants to improve their store SEO and customer conversation. By generating a small code snippet, this app allows users to create the blog articles to catch more attention of the customers. Moreover, the Shopify store enables being promoted with different tools such as responsive feature, the control panel, etc. In addition, to drive traffic, creating hyperlinks are necessary for the users to connect the products to blog articles. Especially, it is easy for them to create the same tags for them to increase the users with the best context. Last but not least, the Blog Linker is totally free and simple to install and use.
Highlight features
Drive sales with promoting articles
Create hyperlinks between the products and blog posts
Install the app with one step
Customize the store with different layouts
Collect the feedbacks from customers
Price: $10/month. 30-day free trial.
Rating:3.7 / 5
BlogCollab by Turntech software, inc.
BlogCollab is an effective tool for any stores in the Shopify market. This app will empower your shops with multiple features such as the Rich Text Editor. A text editor is an amazing tool for you to improve the content of the shop blog. Especially, it changes the texts with different sizes, fonts, and colors, etc, which impress the customers effectively. Besides, it is perfectly responsive in all devices, which means that all the pictures and conteants will be displayed with the best performances. In addition, this tool also allows the writers to interact with guest bloggers without interrupting them. Moreover, the users enable contributing collaboration links which improve the convention with the customers by informing them about the related products.
Highlight features
Make the content more fast published
Collaborate with different co-authors
Approve the content and seamlessly publish on the page
Allow to drag and drop the photos
Automatically update the content
Price: $1.99/month. 14-day free trial.
Rating:3.0 / 5
FREE Responsive web by Tk digital ltd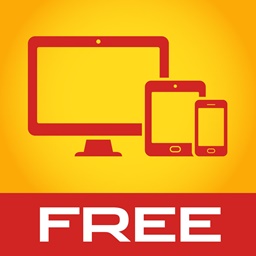 As the information technology industry is developing, along with the advantages, there still might be some really irritating moments when your website can not run smoothly or keep its size when operated in other devices. Now with TK Digital Ltd's FREE Responsive web, that problem is solved. With FREE Responsive web, you can make responsive websites, as known as websites that can run beautifully in every devices. It can be Youtube videos, Google Maps or even your online store, as long as it is about web ratio, FREE Responsive web is here to solve. By allowing every dimensions available to be chosen, you have many choices for your videos and maps which will also allow your chosen content to run smoothly on every devices. Install FREE Responsive web now and got all your problems solved for free.
Highlight features
Make responsive websites which look good in every devices
Manage Youtube videos sizes
Improve experience on Google Map by making responsive maps that will look good with every ratio
Allow content to run smoothly through all of the devices
Every dimensions are available for you to choose
Price: Free
Rating:0.0 / 5
How AVADA.io ranks Shopify Responsive apps list
These above 15 Responsive apps for Shopify are ranked based on the following criterias:
The ratings on Shopify App store
The app's rank on search engines
The prices and features
The app provider's reputation
Social media metrics such as Facebook, Twitter and Google +
Reviews and assessment by AVADA.io
Top 15 Shopify Responsive Apps
Special thanks to all vendors which contributed the best 15 Shopify Responsive apps. We honestly recommend you to give every app above a try if possible. We create Shopify apps review series with the aim of helping Shopify online stores find the best Responsive for their website. All of the information on the review (including features, description, prices, and links) is collected from the vendor's website or their own published page/ selling channels.
The list of the 15 best Shopify Responsive apps is kept up-to-date on a regular basis by our team. Please feel free to reach us out if you have any questions related to this app review.
Don't see your app on the list? Wanna contribute more content to this review? Contact us
People also searched for
shopify responsive apps

responsive apps for shopify
top responsive for shopify

top shopify responsive apps