Best Shopify Push Notifications Apps
Top 8 Best Shopify Push Notifications Apps in 2023
8+ Best Shopify Push Notifications Apps from hundreds of the Push Notifications reviews in the market (Shopify Apps Store, Shopify Apps) as derived from AVADA Commerce Ranking which is using AVADA Commerce scores, rating reviews, search results, social metrics. The bellow reviews were picked manually by AVADA Commerce experts, if your app about Push Notifications does not include in the list, feel free to contact us. The best Push Notifications app collection is ranked and result in December 2023, the price from $0. You find free, paid Push Notifications apps or alternatives to Push Notifications also. The Top 50+ Shopify Free Apps for Every Store.
Quick Comparisons of the Best Shopify Push Notifications Apps
| # | App Name | Vendor | Pricing | Rating | Image | Action |
| --- | --- | --- | --- | --- | --- | --- |
| 1 | Product Review ‑ Photo Reviews | AVADA Commerce | Free | 5/5 ⭐️ | | Get app! |
| 2 | SMS Order recovery | Firepush | Starts from $0/month | 4.8/5 ⭐️ | | Get app! |
| 3 | PushOwl Web Push Notifications | PushOwl | Free plan available | 5.0/5 ⭐️ | | Get app! |
| 4 | Push Monkey ‑ Retention Tools | Push Monkey | Free plan available. Additional charges may apply. | 5.0/5 ⭐️ | | Get app! |
| 5 | iZooto Web Push Notifications | Datability Solutions Inc | Start from $0/month | 4.9/5 ⭐️ | | Get app! |
| 6 | Push Notifications PushAssist | PushAssist | Free | 3.2/5 ⭐️ | | Get app! |
| 7 | FREE Web Push Notifications | Pushflew | Start from $0/month | 5.0/5 ⭐️ | | Get app! |
| 8 | Appush | Webbie Web | Free | 0.0/5 ⭐️ | | Get app! |
Top 8 Best Push Notifications Apps for Shopify stores:
Here is a list of 8 best Shopify Push Notifications apps:
Product Review ‑ Photo Reviews by Avada commerce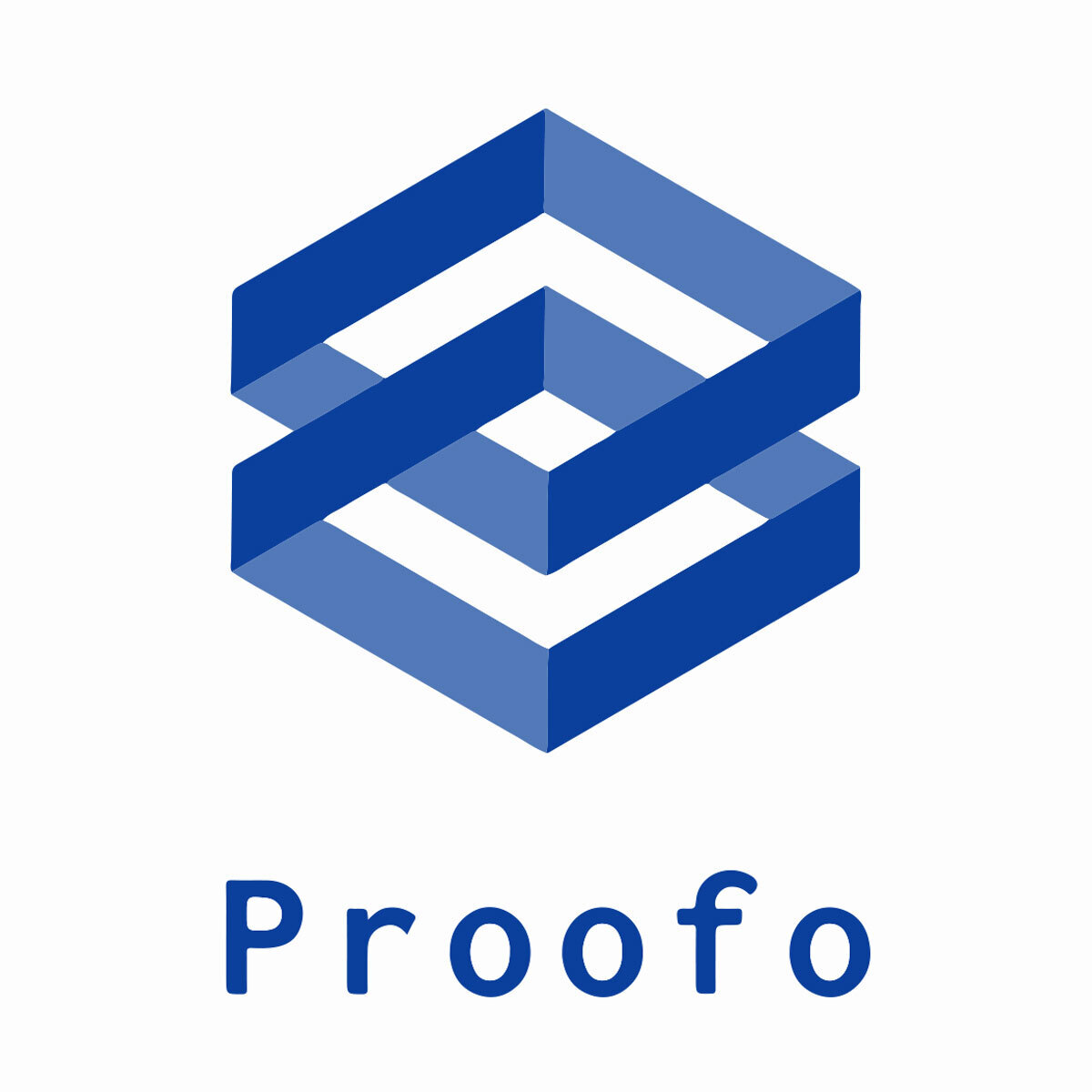 Photo Review by AVADA Commerce is a great app that supports online stores to increase trust and boost conversions by displaying the customers' photo reviews of the products.
Text reviews are necessary, but adding a real photo of your products to the review will strengthen the authenticity and incredibility. AVADA Photo Reviews will enable and stimulate your customers to leave reviews with one or multiple self-taken photos of your products so that there will be a collection of trustful and vivid reviews for the next buyers to refer to. The photos customers upload to your review section will not be affected in quality or sizes so that you don't have to worry about the different customers' photo reviews that will destroy your site performance and look. You can confidently place a review section on any page on your website.
What's more, the app supports a friendly review reminder. Customers might forget or just don't want to write a review after purchasing, so this review reminder will be an effective solution to help you collect the reviews without annoying and pushing them. There are two ways of using a review reminder, one is on-site review forms, and the other is through follow-up emails. With follow-up emails, you can use eye-catching pre-made templates to attract customers and persuade them to leave reviews or request additional photo reviews.
An advanced report will assist you in tracking customer reviews and reminder emails. It provides you with reviews listed based on customers, products, and ratings, while the reminder email report will let you know the total emails sent, email opened, and reviews written.
AVADA Photo Reviews makes your customer review section more reliable with photo reviews, which is one of the most effective way to tell customers about your products and encourage them to make payment.
Highlight features
Upload various photo reviews
Flexibly display review section anywhere
Use review remider via on-site forms or follow-up emails
Keep track of customer reviews via advanced report
Reward customers who leave photo reviews
Price: Free
Rating:5 / 5
SMS Order recovery by Firepush
Firepush SMS, Email and Web Push Campaigns by Firepush
Firepush is an automated retargeting and remarketing app for Shopify stores. Using Firepush, you can drive sales and increase conversions using not just web push notifications, but also SMS and email too.
Firepush enables you to send out a range of automated web push messages such as abandoned cart recovery campaigns and customer service messages. Abandoned cart alerts can be set up as a sequence of three messages and triggered at exactly the right times to grab your would-be shopper's attention and encourage them to complete their order. This feature helps you recover sales that would otherwise be lost.
Other key features of Firepush include the ability to add a countdown timer to push notification campaigns to create a sense of urgency, a campaign booster option and advanced reporting to help you understand and improve campaign performance. You can also add 'Hero' images to push notifications to make them even more impactful.
Other Firepush push notification campaigns help you to re-engage previous buyers to win repeat custom, and also retarget visitors who are interested in particular products with price drop and back-in-stock alerts.
Hundreds of Shopify and Shopify Plus stores already use Firepush, with outstanding results. Several stores have achieved over $1 million in revenue, for instance.
Highlight features
Supports omnichannel marketing with three channels in one app
Includes automated push notification campaigns such as abandoned cart reminders
Provides a wide range of promotional campaigns like flash sales and special offers
Automates order shipping and delivery confirmations
Includes flexible signup forms to collect subscribers
Provides detailed reporting
Price: Starts from $0/month
Rating:4.8 / 5
PushOwl Web Push Notifications by Pushowl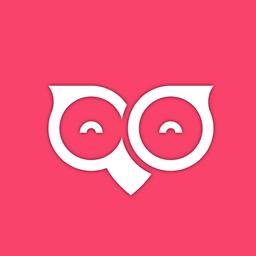 PushOwl is a Shopify app built to help merchants send web push notifications to their shoppers. Using this channel, merchants can turn their store visitors into subscribers and send highly visible marketing messages that are delivered directly to the subscriber's screen. The app has an easy interface, allowing you to send and schedule campaigns. One of the best features on the app is the Abandoned Cart Reminders, which lets you set up a sequence of 3 automated push notifications to help you recover abandoned cart and recapture sales.
Shopify stores have successfully been able to generate sales using PushOwl. In fact, one brand, Headphone Zone, made $126 dollars for every $1 they spent on PushOwl web push notifications. Power your web push marketing as you scale your business. PushOwl has tiered plans perfect for businesses of every size. You can upgrade as you grow and enable advanced features like segmentation and browse abandonment that suit your store's needs.
PushOwl also has an Early Stage Plan, designed to help small and new businesses grow their store. Businesses eligible for the Early Stage Plan gets all the Business plan features for free for a year or until the store earns up to 1000 USD in attributed revenue through PushOwl
Highlight features
Automated reminders to recover abandoned carts
Flash sale feature to send time-sensitive promotions
Opt-ins to capture unlimited subscribers
Segmentation to segment subscribers and send highly personalised campaigns
Integrations with multiple Shopify apps
Price: Free plan available
Rating:5.0 / 5
Push Monkey ‑ Retention Tools by Push monkey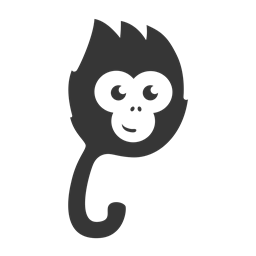 Push Monkey is a Shopify app desgined to help you boost sales, increase retention rate and make your customers happy. The app helps you automatically send web push notifications to certain customers on certain occassions. For example, it could be used to rescue abandoned carts, or to inform customers who follow a sold-out product, or when a product a shopper follows is on sales. Moreover, you could always keep track of all the useful data including subscribers network, customers' geographical location, notifications efficiency and open rates.
Highlight features
Rescue abandoned carts with automatic web push notifications
Send automatic web push notifications to shoppers who follow sold-out products
Send automatic web push notifications to shoppers who follow a product when it's on sales
Reward new push-notification subscribers by sending them special discount codes
Keep track of all useful data: subscribers network, customers' geographical location, notifications efficiency and open rates
Price: Free plan available. Additional charges may apply.
Rating:5.0 / 5
iZooto Web Push Notifications by Datability solutions inc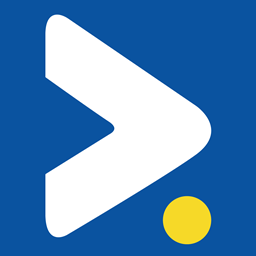 iZooto Web Push Notifications is an application created and introduced by Datability Solutions Inc to help e-commerce store owners boost store sales, retarget and increase engagement rate. This app allows you to push perfectly timed personalized notifications to users to serve your purposes. For example, you can use sale announcements to nofity users of new product catalogue, flash sales, one time offers and so on to encourage them to make a purchase, driving sales. Additionally, it also enables you to segment your subscribers into different categories based on their performance on your store, which helps target prospects effectively. Especially, what sets iZooto Web Push Notifications apart from other push notification app is that it provides a reward program in which frequent shoppers would be delighted with special offers, showing that you care about them and appreciate their contribution to your store. This would be of tremendous benefit to increasing customer loyalty. So, let have this app installed right away and see how it helps achieve your goal!
Highlight features
Increase customer loyalty with reward program
Activate dormant users with timely notifications
Effectively segment customers based on their activities performed on store
Transform visitors into buying customers targeted web push notifications
No coding skill needed
Price: Start from $0/month
Rating:4.9 / 5
Push Notifications PushAssist by Pushassist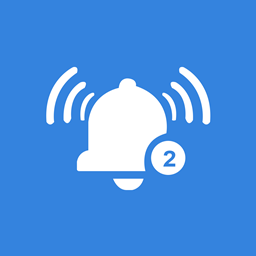 Push Notifications by PushAssist is a Shopify app designed to help you keep your customers constantly updated on changes in your store, as well as informed about promotions and discounts, which makes sure your store is always on customers' top of mind. The app does this by showing web push notifications inviting customers to your store even when they aren't on your site. This method has shown to be more effective, in terms of click-rates, than other channels like emails. Send push notifications to engage & convert customers.
Highlight features
Show web push notifications inviting customers to your store even when they aren't on your site
Higher click-rates than other channels like emails
Connect with your customers any time and anywhere
Do not capture your subscribers' email addresses and other private information
Segment site's subscribers based on custom requirements
Price: Free
Rating:3.2 / 5
FREE Web Push Notifications by Pushflew
FREE Web Push Notifications, which is designed by Pushflew, is one of the best app for effective sales increasing and customers retention with many notable features. This app offers you a huge variety of automated push notifications for abandoned cart, order, delivery updates, cross-sell and upsell, which helps boost store sales dramatically and increase customer engagement rate effectively. You can also grow your email subscription list faster using stunning email capture popups as well. Especially, FREE Web Push Notifications generates campaign and subscriber analytics that enable you to measure upselling and cross-selling campaigns' performance and gather information about subscribers, helping target and segment potential customers effectively. Install it now and experience its amazing features.
Highlight features
A wide variety of notifications available
Grow email list with email capture popups
Drive sales with upselling and cross-selling campaigns
Measure the effectiveness of campaigns with detailed analytics
Increase engagement rate with automated push notifications
Price: Start from $0/month
Rating:5.0 / 5
Appush by Webbie web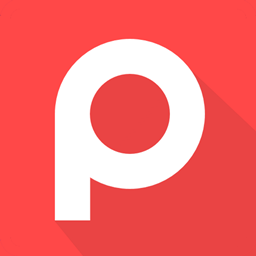 Using push notifications is one of the most effective way to attract attention from customers but sometimes it can cause irritation and frustration for your website visitors. But now with Appush by Webbie Web, the struggle is eliminated. Appush will send push notifications to your visitors even when your store is not appear on any mobile app, and the visitors can enable the notifications right away using QR code. That QR code can be printed out to enable physical subscription which leads to more genuine customers for your store. And if the customers have any further interest, they can install your mobile app which will provide subscription overview and will be a place for them to organize their web notification subscriptions. By letting the viewers to choose their own way to receive infomation from your store, you can avoid being blocked by customers, and furthermore, avoid losing customers due to the inconveniences. Good news for you, all of these works can be done free! Install Appush to have the full experience.
Highlight features
Send push notification without mobile app
Allow subscription anytime via QR Code
Mobile app provides overview for subscription
QR code enables physical subscription
Avoid being blocked by customers
Price: Free
Rating:0.0 / 5
How AVADA.io ranks Shopify Push Notifications apps list
These above 8 Push Notifications apps for Shopify are ranked based on the following criterias:
The ratings on Shopify App store
The app's rank on search engines
The prices and features
The app provider's reputation
Social media metrics such as Facebook, Twitter and Google +
Reviews and assessment by AVADA.io
Top 8 Shopify Push Notifications Apps
Special thanks to all vendors which contributed the best 8 Shopify Push Notifications apps. We honestly recommend you to give every app above a try if possible. We create Shopify apps review series with the aim of helping Shopify online stores find the best Push Notifications for their website. All of the information on the review (including features, description, prices, and links) is collected from the vendor's website or their own published page/ selling channels.
The list of the 8 best Shopify Push Notifications apps is kept up-to-date on a regular basis by our team. Please feel free to reach us out if you have any questions related to this app review.
Don't see your app on the list? Wanna contribute more content to this review? Contact us
People also searched for
shopify push notifications apps

push notifications apps for shopify
top push notifications app for shopify

top shopify push notifications apps