Best Shopify Product Compare Apps
Top 5 Best Shopify Product Compare Apps in 2023
5+ Best Shopify Product Compare Apps from hundreds of the Product Compare reviews in the market (Shopify Apps Store, Shopify Apps) as derived from AVADA Commerce Ranking which is using AVADA Commerce scores, rating reviews, search results, social metrics. The bellow reviews were picked manually by AVADA Commerce experts, if your app about Product Compare does not include in the list, feel free to contact us. The best Product Compare app collection is ranked and result in December 2023, the price from $0. You find free, paid Product Compare apps or alternatives to Product Compare also. The Top 50+ Shopify Free Apps for Every Store.
Quick Comparisons of the Best Shopify Product Compare Apps
| # | App Name | Vendor | Pricing | Rating | Image | Action |
| --- | --- | --- | --- | --- | --- | --- |
| 1 | Product Compare | Softpulse Infotech | $5/month. 7-day free trial. | 4.5/5 ⭐️ | | Get app! |
| 2 | CustomerMeta, Wishlist Compare | MPIthemes | 0 | 2.3/5 ⭐️ | | Get app! |
| 3 | Compare It! | Empire Apps | Free | 4.3/5 ⭐️ | | Get app! |
| 4 | Compare Products by Omega | Omega | $4.99/month | 4.0/5 ⭐️ | | Get app! |
| 5 | Product Differentiator | Webkul Software Pvt Ltd | $14/month. 3-day free trial. | 3.5/5 ⭐️ | | Get app! |
Top 5 Best Product Compare Apps for Shopify stores:
Here is a list of 5 best Shopify Product Compare apps:
Product Compare by Softpulse infotech
With online stores with a large collection of similar products, the customers will sometimes find it confusing when choosing which one to purchase. Now by using Product Compare by Softpulse Infotech, the confusion is eliminated and you can even draw customers with that struggle. Product Compare helps customers to compare between products available from your store so that they can decide which is the best one to purchase. The products comparision includes products' features and rates, and that compare list can be shared between customers to make sure that your confused clients are getting all the help they need, even from other customers. With the comparision available, you can raise customers' awareness of the differences between products so that they can develop an interest in your store, and will come back for the convenience. Product Compare is now available and you can get a 7-day free trial when installing.
Highlight features
Help customers to compare products
Allow to compare products' features and rates
Compare list can be sharable
Raise customers awareness of differences
Provide convenience to attract customers
Price: $5/month. 7-day free trial.
Rating:4.5 / 5
CustomerMeta, Wishlist Compare by Mpithemes
A wishlist is a critical tool for e-trade nowadays. Clients want to browse merchandise usually before shopping and that they need to see all products together. Wishlist makes it simpler for them to select the maximum appropriate product for them.
By having a wishlist alternative for products, your clients can store the objects for a short view. The subsequent time they arrive again for your shop, they can see their saved wishlist through logging in to their account. Clients could have all their favorite items at one vicinity in place of searching for the complete shop once more. A product comparison function allows a customer to suit products with products of similar residences but distinctive values. This manner, you help your clients find the right product for all their wishes.
From some features have listed above, they can sincerely stoke your customers' curiosity to understand the differences a few of the options available to them.
Highlight features
Customers can save favorite products
Can add any additional data
Customers can compare products
Can merge guest lists after login
Provide easy installation
Price: 0
Rating:2.3 / 5
Compare It! by Empire apps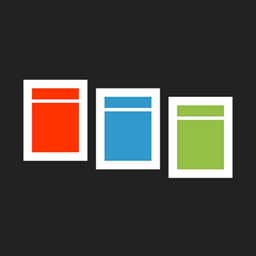 In an online business, simply providing the best products might be not enough. Otherwise, if you use Compare It! by Empire Apps, you can take your work to the next level by letting your customers choose the products themselves without the need of advisory, and still give them the pleasure in shopping. With an easy to understand popup, you can help the customers in comparing the products they are doubting and when they have their final choice, your clients can directly add the chosen product to their cart right in the popup. With a variants supported system, Compare It! allows you to change the products details automatically right in the middle of the comparing process, and the information will be updated even when your customers use the application's comparison link sharing feature to share the comparison process with their friends. Install Compare It! right now and get all your work done for free!
Highlight features
Compare products using popup
Design the themes to match with page
Shareable comparison using link sharing
Variants supported
Can directly add product to cart with popup
Price: Free
Rating:4.3 / 5
Compare Products by Omega by Omega
Compare Products by Omega is an appropriate app to create an evaluation table to your keep. Your customers can find variations among products.
You could compare the product's famous person critiques in case you use our product's opinions app. Assessment desk on product pages to examine product with comparable merchandise: pick out comparable merchandise of what you want to evaluate for each product. Customers who save the use of their phones will see a telephone or tablet-optimized timer for Android or iOS. This app suggests the unique chart displaying fee, rankings, inventory stage, and versions. You can help your clients to find the differences among the merchandise. With this app, customers can compare the price of the product inside your store. They will know how much do they have to pay for these items.
Moreover, this app doesn't require any code to set up. It's so easy to install and have your store changed.
Highlight features
Can shows the detailed chart showing price
Show the stock level
Show the differences between products
Don't require any code
Free and fast support device
Price: $4.99/month
Rating:4.0 / 5
Product Differentiator by Webkul software pvt ltd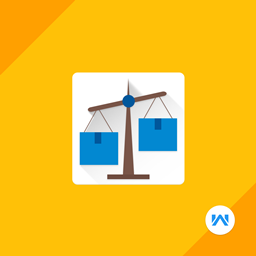 The customers are usually overwhelming because they seem to be lost in the Shopify store with millions of products types. Therefore, the Shopify store owners should guide the customers by Product Differentiator app. With the useful features, this app allows users to increase the customer's satisfaction as well as boost the sales. This Product Differentiator app also gives the customers the comparison between their refused products in the various terms to make the best decisions. Moreover, the users to customize the own Feature list for the visitors to compare easily. In addition, by this Product Differentiator app, the store owner can support the customer purchase process by adding the separated compare page for the customers to make the comparison.
Highlight features
Create the seperateed comparasion page
Provide comparasion tool for the customers
Support the vaious of products by Feature list
Integrate with Google Analytics and Google Ads
Support the Seamless Shopping Experience
Price: $14/month. 3-day free trial.
Rating:3.5 / 5
How AVADA.io ranks Shopify Product Compare apps list
These above 5 Product Compare apps for Shopify are ranked based on the following criterias:
The ratings on Shopify App store
The app's rank on search engines
The prices and features
The app provider's reputation
Social media metrics such as Facebook, Twitter and Google +
Reviews and assessment by AVADA.io
Top 5 Shopify Product Compare Apps
Special thanks to all vendors which contributed the best 5 Shopify Product Compare apps. We honestly recommend you to give every app above a try if possible. We create Shopify apps review series with the aim of helping Shopify online stores find the best Product Compare for their website. All of the information on the review (including features, description, prices, and links) is collected from the vendor's website or their own published page/ selling channels.
The list of the 5 best Shopify Product Compare apps is kept up-to-date on a regular basis by our team. Please feel free to reach us out if you have any questions related to this app review.
Don't see your app on the list? Wanna contribute more content to this review? Contact us
People also searched for
shopify product compare apps

product compare apps for shopify
top product compare for shopify

top shopify product compare apps