Shopify PDF Invoice Apps 2020
11+ Best Shopify PDF Invoice Apps from hundreds of the PDF Invoice reviews in the market (Shopify Apps Store, Shopify Apps) as derived from Avada Commerce Ranking which is using Avada Commerce scores, rating reviews, search results, social metrics. The bellow reviews were picked manually by Avada Commerce experts, if your app about PDF Invoice does not include in the list, feel free to contact us. The best PDF Invoice app collection is ranked and result in July 2020, the price from $0. You find free, paid PDF Invoice apps or alternatives to PDF Invoice also. The Top 50+ Shopify Free Apps for Every Store.
11 Best PDF Invoice Apps for Shopify
Here is a list of 11 best Shopify PDF Invoice apps:
AVADA PDF Invoice by Avada commerce
PDF Invoice, Order Printer by AVADA Commerce is one of the greatest order printer apps on the market, allowing you to print orders, invoices and packing slips with no effort. More specifically, this amazing Shopify app provides you with numerous types of pre-made templates including PDF Order, PDF Invoice, PDF Refund and also PDF Packing Slip. Especially, these templates are customizable, which means that you can easily edit the available PDF templates to fit with your site. This would help to eliminate a considerable number of mistakes when your template goes live. Moreover, AVADA PDF Invoice also enables customers to download and print out their PDF billing documents online, with only a few clicks in order emails. Not yet, this application still has various practical features for you to discover. So, what are you waiting for? Let's check it out now.
Highlight features
Create unlimited PDF templates with ease
Easily download and print PDF billing documents
Edit existing PDF templates with review function
Printing button is available in all templates
Search/sort/show available templates easily
Price: Free
Rating: - 4.9 / 5
Invoice & Order Printer by Shopify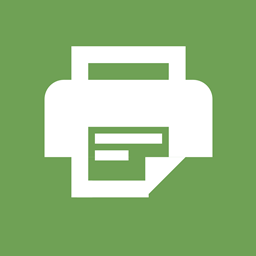 The Order Printer Templates Shopify app is an amazing tool for any online shops which want to have not only free but also an effective solution for printing documents. The Order Printer Templates app includes many stunning templates that the users can choose to make their stores more beautiful. In addition, the admins also can make the appearance of Shopify shops more professional in a click by adding a customizable logo. Moreover, the Shopify store owners can create documents with great looking by beautiful fonts, colors, etc. It is also possible for the users to format the date and address that suit with different countries. In addition, this app can translate the app by the store owner's language. This app especially supports the Product Options and Product Customizer to update the products automatically. Click and type translation, or just change the wording to suit your style.
Highlight features
Print invoices, labels, receipts, packing slips, and more.
Support to shipping with the packing slips and shipping labels
Customize the templates with HTML and Liquid
Enable printing the documents in bulk
Easy to showcase your brand
Increase the speed of transaction and shipping
Price: Free
Rating: 680 - 3.4 / 5
Sufio: Beautiful Invoices by Sufio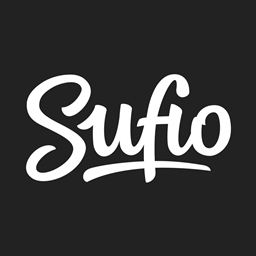 Sufio: Beautiful Invoices, which is designed by Sufio team, is a wonderful assistant for all e-commerce store administrators from all over the world to create your own stunning and unique invoice. With Sufio, your invoices are automatically created and sent when orders are made, paid or fulfilled. Sufio provides you with stunning designs from top print designers and also allow you to customize the color and the elements of your template to create your very own invoices which fit the image of your brand. In addition, this application helps you to create other types of document such as pro forma invoices, credit notes, and quotes. On top of that, This app supports more than 30 languages and produce the invoices in the currency of your customer's country. Another amazing advantage Sufio offers is that all documents are 100% compliant with accounting legislation in countries like US, Canada, Australia, New Zealand, India, Singapore, UK, Ireland and other countries of the EU. Get your own beautiful invoices and all the advantages of Sufio by installing it now!
Highlight features
Create your own invoice by making changes in provided templates
Allow users to print and download PDF files in bulk
Provide a variety of types of document
Produce invoices in your customer's currency
Comply with accounting legislation in many countries
Price: From $19/month. 14-day free trial.
Rating: 153 - 4.9 / 5
Printout Designer by Actual reports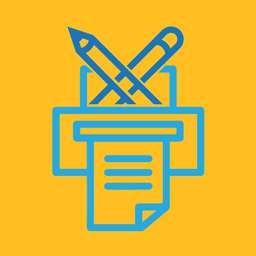 Printout Designer, which is designed and published by Actual Reports team, is a helpful assistant for all Shopify e-commerce store owners to create any kind of printouts, from invoices to packing slips and labels. With Printout Designer, you can print, download or email all your printouts within a few clicks, which helps you to save time and boost productivity. In addition, you won't have to manually copy-paste all the information to the word processor anymore as this app allows users to switch between templates and to customize the printouts to match your pre-printed paper or integrated labels. On top of that, you can determine an infinite number of automation rules which will help you send emails to your customers with attachments when orders are made, paid or fulfilled. To make things easier when receiving orders from foreign countries, Printout Designer provides translation for all the template from your language to your customer's language. With all the tremendous advantages Printout Designer offers, install this application now to improve your own business!
Highlight features
Create various kinds of printouts
Allow users to transfer between many templates
Translate the templates into multiple languages
E-mail and print invoices and receipts for every order on autopilot
Reflect your brand and storefront to the printouts
Price: From $4.99/month. 14-day free trial.
Rating: 53 - 4.9 / 5
Invoicify by Invoicify.me
Invoicify, which is produced and published by Invoicify.me team, is an essential tool for all Shopify store owners to create and send invoices for all orders that are placed with your store. Invoicify offers users with clean-looking yet beautiful templates which will help you to create a more professional impression to your customers. Also, you can add your company's logo or the brand's logo to create a trademark in your invoices. In addition, Invoicify allows you to change the templates using the same technology provided to style your Shopify store like CSS, HTML, and Liquid. Moreover, by integrating with your Shopify backend, this app enables you to print or send invoices directly from your Shopify backend instead of doing it on Invoicify. Invoicify also archives and accesses of all your orders & invoices even the ones placed before you installed Invoicify for future usage. Do not hesitate to install this wonderful app with all these amazing benefits from Invoicify!
Highlight features
Provide clean-looking templates for more professionalism
Add your own trademark with company's and brand's logo
Customize your invoice templates using the same technology from Shopify
Automatically save all your orders and invoices
Add links to the Shopify order detail page for direct printing or sending
Price: Free plan available. 10-day free trial.
Rating: 52 - 4.6 / 5
Invoice Hero by Mlveda
From the different Shopify app suppliers, the MLveda is considered as one of the most trustful brands for the online sellers to create professional invoices. The Invoice Hero Shopify app is an effective tool for store owners to encourage their sales as well as store's professionalism by customizable invoices. Especially, this Invoice Hero Shopify app is suitable for any multiple-purposed Shopify stores which are selling whole around the world by the outstanding features.
By this app's features, it is easy for the app users or the customers to download paid orders invoice. The customers will be attracted by these beautiful invoices templates which are provided in this app free. Moreover, to expand their online business internationally, this app supports the Shopify store owners with different currencies and languages. A beautiful invoice with eye-catching logos will impress any visitor coming to their shops.
All these invoices will be generated with detail information about taxes, shipping cost, etc. In addition, the Invoice Hero app also allows the users to send their invoices via Emails effectively. The customers enable choosing to download the invoices on the product's page. With clearPDF invoices, it is easy for the app users to contribute the trust for their customers.
Highlight features
Support international invoices
Support multiple currencies in invoices
Provide a tool to make the inovice professional with the logos
Easy to customize the invoices
Allow to download and print the invoices
Price: Free
Rating: 44 - 4.5 / 5
Easy Invoice+ by Softify ou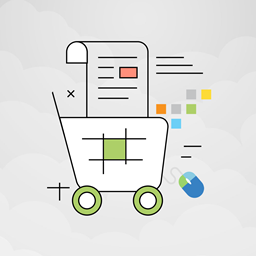 Easy Invoice+, which is designed and published by Softify OU team, is an essential assistant for your e-commerce store to automatically design, print and send invoices for your orders. When an order is made, paid or fulfilled, Easy Invoice+ will automatically send invoices to your customers, which helps you save time, get rid of invoicing from your daily work. It also enables users to download and print the invoices in bulk within seconds. Moreover, with unique visual drag&drop designer provided in the app, you can customize your own templates with endless design possibility. Also, Easy Invoice+ enables users to put your corporate identity in the invoices while using Shopify Draft Orders. In addition, with a unique pro forma invoicing feature, this application allows you to send the invoice which has been fully customized to your customers and get paid through your Shopify store easily. Let Easy Invoice+ be one of your most powerful assistants by getting this app now!
Highlight features
Provide unique visual drag&drop designer to customize your templates
Save time in downloading and printing invoices
Enable you to get paid by sending fully customized invoices
Put your corporate identity while using Shopify Draft Orders
Create, print and send invoices for all orders on autopilot
Price: $24.95/month. 7-day free trial.
Rating: 33 - 5.0 / 5
PDF Invoice Builder by Rednao
The Shopify marketplaces with multiple stores in different special products. Creating the invoices as multiple purposes of Shopify store owners is necessary for their business. Rednao has contributed as one of the most effective Shopify app suppliers. The PDF Invoice Builder app is one of the best-created apps of the Rednao. For this app, the store owners can have exactly what invoices they want.
By the outstanding features from the Rednao app, it is possible for the app users to pick any invoice templates to create the most unique invoices. Those invoices enable being previewed or printed easily. Moreover, the drag and drop editor helps the Shopify store owners becomes professional designers. This app also allows the users to add any images, text or QR codes that are customizable so that they can make their shops more attractive. In addition, it saves a lot of time by sending the clients with the automation.
This PDF Invoice Builder is not only useful but also user-friendly. In the admins' dashboard, the store owners can manage by searching or deleting any invoice in their stores. All the process of the invoices will be as fast as possible because of a bulk actions from this amazing Rednao app.
Highlight features
Enable creating, viewing or deleting invoices
Support to preview and print the invoices easily
Send the invoice automatically to clients
Easy to drag or drop the invoice
Allow to add custom images, texts or QR codes
Price: From $9.99/month. 15-day free trial.
Rating: 24 - 4.7 / 5
Invoice Browse by Growth connections
In the modern world, time is money which means that any shops that help their buyers save time on shopping will win in this competition. By creating quick invoices and simplify the order process, the Invoice Browse Shopify app will be one of the most effective tools for online sellers to boost their sales. This app is not only a useful app to create invoices as soon as possible but also a user-friendly app for any Shopify users.
Especially by their highlight features, this Invoice Browse enables creating an order fulfillment and reports with beautiful and professional invoices. Moreover, the Shopify store owners can add their logos into these customizable invoices to make their unique looking. The more beautifully the shops perform, the more visitors pay attention to its products. Furthermore, this app allows the users to send their invoices through emails and the links will be added to these Emails to encourage the customers to come back to shops.
In addition, this Invoice Browse app has been installed to help the app users manage their invoices effectively. All these invoices enable being imported or exported to Excel files. Besides, when contributing the international markets especially in UE Countries, this app support by creating AWB. Last but not least, it is easy for the Shopify store owners to fulfill orders because of automation mode.
Highlight features
Invoicing, order printing and reporting.
Shorten the time on creating and managing invoice
Support to imress customers with well-designed invoice
Provide a tool to customize colors, logos
Easy to send inovoices via mails
Allow to reduce the cost for the users
Price: Free plan available. Additional charges may apply.
Rating: 18 - 5.0 / 5
Zinevoice by Zination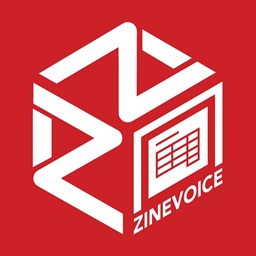 Zinevoice, which is created by ZINation team is a powerful tool for all Shopify store administrators to deliver professionally created, customized invoices and receipts that extend your customer's lifecycle. By using Zinevoice application, you can give your customer the PDF version of the beautifully designed invoice or receipt, especially for the B2B customers who need to download and print the invoice/receipt for tax purposes. With only a few clicks, this application also enables users to instantly bulk print or batch print to save time. On top of that, Zinevoice allows you to add Product Recommendations, Thank You notes, Coupon Codes,… in order to make a good impression on your customers and unlock new sales opportunities in the future. In addtion, you can customize the invoice and receipt designs with different language and currency, colors,… and save these to use for different cases and different groups of customers. Explore more benefit provided by Zinevoice app by installing it now with a 14-day free trial!
Highlight features
Provide a PDF version of the invoice or receipt for B2B customers
Allow you to bulk print or batch print in an instant
Include Product Recommendations, Thank You notes, Coupon Codes,...
Insert product images in invoices and receipts
Create custom templates for different cases
Price: From $10/month. 14-day free trial.
Rating: 3 - 3.7 / 5
Mega PDF Invoice Generator by Architechpro oü
The manual invoices papers which make the visitor bored. It is necessary for online sellers to impress their customers with unforgettable invoice templates. By this Mega PDF Generator Shopify app, it is easy for the store owners to create and send their customizable invoices to their customers. Moreover, this app is coding-free so even the beginners can use it professionally.
Mega PDF Generator app provides many highlight features for online sellers. One of the most effective features is that it allows the shop owners to generate their invoices with a beautiful template and unique logos. The more professional the invoices are, the more customers will come back. Moreover, these invoices can be sent directly to the customers via Emails. The shoppers also have another option to download the paid invoices.
There are other features that the buyers can make the draft invoices before they eventually purchase. To encourage the sales as well as customer's loyalty, the Shopify store owners can choose to add their discounts to any items. Besides, they also can add more information about tax calculation as well as shipping cost into the invoices to make it clear. In conclusion, this PDF Generator App is a useful tool for any invoice makers.
Highlight features
Automatically generate PDF invoice receipts for your customers
Automatically generate the invoices
Support to send the invoices via emails
Provide custmizable invoices template
Easy to add logos to the PDF
Allow to dowload or send the invoices via Emails
Price: Free to install. Additional charges may apply.
Rating: 2 - 5.0 / 5
How Avada.io ranks Shopify PDF Invoice apps list
These above 11 PDF Invoice apps for Shopify are ranked based on the following criterias:
The ratings on Shopify App store
The app's rank on search engines
The prices and features
The app provider's reputation
Social media metrics such as Facebook, Twitter and Google +
Reviews and assessment by Avada.io
Top 11 Shopify PDF Invoice Apps
Special thanks to all vendors which contributed the best 11 Shopify PDF Invoice apps. We honestly recommend you to give every app above a try if possible. We create Shopify apps review series with the aim of helping Shopify online stores find the best PDF Invoice for their website. All of the information on the review (including features, description, prices, and links) is collected from the vendor's website or their own published page/ selling channels.
The list of the 11 best Shopify PDF Invoice apps is kept up-to-date on a regular basis by our team. Please feel free to reach us out if you have any questions related to this app review.
Don't see your app on the list? Wanna contribute more content to this review? Contact us
People also searched for
shopify pdf invoice apps

pdf invoice apps for shopify
top pdf invoice for shopify

top shopify pdf invoice apps