Best Shopify Hide price Apps
Top 8 Best Shopify Hide price Apps in 2023
8+ Best Shopify Hide price Apps from hundreds of the Hide price reviews in the market (Shopify Apps Store, Shopify Apps) as derived from AVADA Commerce Ranking which is using AVADA Commerce scores, rating reviews, search results, social metrics. The bellow reviews were picked manually by AVADA Commerce experts, if your app about Hide price does not include in the list, feel free to contact us. The best Hide price app collection is ranked and result in June 2023, the price from $0. You find free, paid Hide price apps or alternatives to Hide price also. The Top 50+ Shopify Free Apps for Every Store.
Quick Comparisons of the Best Shopify Hide price Apps
| # | App Name | Vendor | Pricing | Rating | Image | Action |
| --- | --- | --- | --- | --- | --- | --- |
| 1 | Globo Request a Quote | Globo | Start from $0/month | 4.8/5 ⭐️ | | Get app! |
| 2 | Login to View Price | Talon Commerce | $18.99/month. 14-day free trial. | 4.9/5 ⭐️ | | Get app! |
| 3 | Call For Price | SetuBridge | $3.99/month | 4.6/5 ⭐️ | | Get app! |
| 4 | Call For Price | Capacity Web Solutions Pvt Ltd | $5.99/month | 4.6/5 ⭐️ | | Get app! |
| 5 | Get a Quote & Hide Prices | Gravity Software Ltd | $9.99/month. 7-day free trial. | 5.0/5 ⭐️ | | Get app! |
| 6 | Request a Quote & Hide Prices | Capacity Web Solutions Pvt Ltd | $9.99/month | 5.0/5 ⭐️ | | Get app! |
| 7 | Better Price | Architechpro OÜ | $4.99/month | 5.0/5 ⭐️ | | Get app! |
| 8 | B2B Login To See Prices | Singleton software | $7.99/month. 7-day free trial. | 5.0/5 ⭐️ | | Get app! |
Top 8 Best Hide price Apps for Shopify stores:
Here is a list of 8 best Shopify Hide price apps:
Globo Request a Quote by Globo

Globo Request a Quote by Globo is a Shopify app designed to allow your customers to ask for a quote in your Shopify store. The app will display the Request a Quote button. As a customer clicks this button, a form will pop up so as they could fill in their price negotiation. If you agree with the bargain they request, you could convert this quote to order directly and an order email will be automatically sent to your customers.
Highlight features
Display the Request a Quote button
Help your customers interact with you directly for price negotiation
Convert the quote to order directly if you agree with the bargain
Automatically send order emails to your customers
Allow customers to upload files for quote request
Price: Start from $0/month
Rating:4.8 / 5
Login to View Price by Talon commerce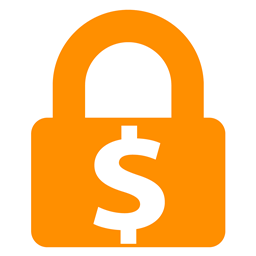 Login to View Price helps you to set the price hidden until your consumers sign in their accounts on your website. Moreover, you can select to require a client tag, like retailers, for example, to know the price of the product. With a simple and friendly user interface, you can easily check whether a product price is visible or who it is hidden from and change the settings in a few minutes. Moreover, when you install this software on your store, you will receive the help from a developer who will make the app blend your theme perfectly for free. It also offers you a trial for free for 14-day that you can take this chance to experience its service and decide to pay for it later with the monthly fee of $18.99.
Highlight features
Hide product prices until clients login
Available to limit customer tag to see price
Easy to set up and use
Simple to track the visible product prices
Get support from developer for customizing
Price: $18.99/month. 14-day free trial.
Rating:4.9 / 5
Call For Price by Setubridge
This software is designed especially for owners who sell merchandise whose price isn't always usually stable. At the same time as you may display an expansion of designs as well as salient functions of your merchandise, the charge won't constantly be the same.
In one of these states of affairs, it's far imperative to keep customer hobby. For this reason, the call For charge App for Shopify does exactly that via a call/Ask for rate Button in place of the same old "add to Cart" button. The store Admins can reply with custom-designed fees directly via the backend. The software can be enabled or disabled effortlessly from the backend. The store proprietors can upload name to action buttons on pages of users in keeping with their desires or discretion. Whether to cover product pricing may be managed.
As an admin, you can view all the products and enable or disable name to action for everyone in my view. When you download Call for price app, you will have the right as admin.
Highlight features
Can add a Call For Price button
Provide easy & quick request form
Provide email alert
Can enable or disable the application
Control to hide product pricing
Price: $3.99/month
Rating:4.6 / 5
Call For Price by Capacity web solutions pvt ltd
Call For Price app offer you a chance to update "product charges", "add to Cart" button with the phone range and a "call for charge" button.
Using this cellphone wide variety, site visitors can contact your name-middle group for more details. You want a name for a price app if a number of your products can't be sold online and you need customers to contact you to negotiate the price. This app facilitates to make conversation between purchaser and vendor for product charge and other info. Provide a name for price shape for a purchaser can put up an inquiry of product with its editions. Shopify shop owner can conceal product price, add to cart button and update it with a name for rate button. Shop owners can display smartphone quantity so customers can touch you via telephone.
Moreover, when you install this app, you can let the purchaser choose the product options. So, they may be capable of ship an inquiry for a particular product option to the proprietor.
Highlight features
Can display telephone number
Owner can hide product price
Owner can replace add to cart button
Offer customer to choose the product options
Provide easy user interface
Price: $5.99/month
Rating:4.6 / 5
Get a Quote & Hide Prices by Gravity software ltd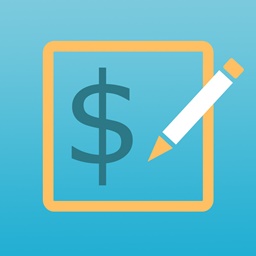 It is believed that the more conversation with the customer, the more successful your business will be. That's why Gravity Software Ltd decided to release an ideal app named Get a Quote & Hide Prices for this purpose. It helps you to drive the conversation with your customers, which means you can communicate with them more about both the product and its price. You are able to replace the Add to Cart button by the Get a Quote one. When the customers feel interested in the products, they will press on that button to send you questions. This action also reduces the abandoned products if the customers just add them to cart and never end up buying it. In addition, if you are too busy to reply all of them, Get a Quote & Hide Prices provides you with a useful feature to create a contact form for your customers to enter their inquiries and requirements. This app gives you pleasure and convenient thanks to installing easily. If there is any question about the app, the assistance is available to support you. Now, let it be your favorite app.
Highlight features
Add Get a quote button for customers to make quotes
Deeply connected with your clients
Allow the clients to send you inquiries
Allow you to create a contact form
Reduce the abandoned products
Price: $9.99/month. 7-day free trial.
Rating:5.0 / 5
Request a Quote & Hide Prices by Capacity web solutions pvt ltd
This Request a Quote & Hide Prices app permits purchaser quotations request from the front stop and also store owner can create quotations request from Shopify admin for their customers.
Customers can send quotations for any product or variation and a good buy for the best rate. This can email store proprietor approximately all of the gadgets requested. It'll additionally create an editable quote within the admin. If you believe these rates, you could turn them into order. You may set your organization logo in email as well as you may trade texts and details, that allows you to send on your purchaser through email. You may create "quotation Request" from app-admin through click on "add Quote" tab, then fill the shape and assign merchandise with discount expenses for your clients. Convert quote to draft order with bargain charges.
The client also can send a quote for the product version through tracking quote status and speaking with patron through comments. You can also do that if you install this app now.
Highlight features
Can send quote requests for product
Owner can hide product price
Replace cart button by add to quote button
Owner can give discounts
Provide quote submission form
Price: $9.99/month
Rating:5.0 / 5
Better Price by architechpro oü
With Better Price app, clients are always positive that they get a great fee for the product comparing to competitors. As soon as mounted, a higher charge provides a small hyperlink near the product's price on product pages.
While the patron clicks the link, a higher rate request form appears. Once a higher fee request is submitted, you may get a notification to a distinct e-mail. So if the customer discovered the higher retail price in some other place, it's possible to touch you and request a reduction which makes tremendous on-call for experience for customers and in your business. You will be in a position to test and examine prices earlier than providing the client with a lower rate – in this manner, customers have become elastic pricing. Moreover, you can exchange phrases in line with your store's language and thematics.
You can do many steps to optimize your store when you download this app. It brings about advantages to your store that you will see in the future.
Highlight features
Give discount if client needs
Can gather customers contacts
Make sure to give best price
Can easily customize text
Provide right to enable or disable optional fields
Price: $4.99/month
Rating:5.0 / 5
B2B Login To See Prices by Singleton software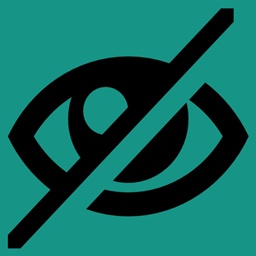 The more the customers understand the products, the more they want to purchase. Therefore, the B2B Login app will be the best choice for any Shopify store owners to show the prices for their customers by Add to cart button. Moreover, this app allows visitors who registered users to see what they are logged in. In addition, the store owners also enable customizing own messages box to the hidden prices visitors. Especially, it is easy for the users to edit the message in the message box or preview of message box before sending. With this app, the online sellers can customize the display of the products such as color background, the layouts, and the text styles. Therefore, the customers will have better shopping experiences and decide to buy more.
Highlight features
Restrict minimum age
Provide two elaborate themes
Create the quality quality background
Integrate with Google Analytics and Google Ads
Support the display configurable scope
Price: $7.99/month. 7-day free trial.
Rating:5.0 / 5
How AVADA.io ranks Shopify Hide price apps list
These above 8 Hide price apps for Shopify are ranked based on the following criterias:
The ratings on Shopify App store
The app's rank on search engines
The prices and features
The app provider's reputation
Social media metrics such as Facebook, Twitter and Google +
Reviews and assessment by AVADA.io
Top 8 Shopify Hide price Apps
Special thanks to all vendors which contributed the best 8 Shopify Hide price apps. We honestly recommend you to give every app above a try if possible. We create Shopify apps review series with the aim of helping Shopify online stores find the best Hide price for their website. All of the information on the review (including features, description, prices, and links) is collected from the vendor's website or their own published page/ selling channels.
The list of the 8 best Shopify Hide price apps is kept up-to-date on a regular basis by our team. Please feel free to reach us out if you have any questions related to this app review.
Don't see your app on the list? Wanna contribute more content to this review? Contact us
People also searched for
shopify hide price apps

hide price apps for shopify
top hide price for shopify

top shopify hide price apps