Shopify Free Apps 2021
69+ Best Shopify Free Apps from hundreds of the Free reviews in the market (Shopify Apps Store, Shopify Apps) as derived from AVADA Commerce Ranking which is using AVADA Commerce scores, rating reviews, search results, social metrics. The bellow reviews were picked manually by AVADA Commerce experts, if your app about Free does not include in the list, feel free to contact us. The best Free app collection is ranked and result in April 2021, the price from $0. You find free, paid Free apps or alternatives to Free also. The Top 50+ Shopify Free Apps for Every Store.
69 Best Free Apps for Shopify
AVADA Email Marketing by Avada commerce
Among many email marketing app, AVADA Email Marketing is the most outstanding and reasonable solution for any Shopify merchant that aim to convert their customers and build long-life customer relationships. Designed to optimize Abandoned Cart cammpaigns, AVADA Email Marketing follows up your visitors and reminds them to continue their purchase quickly.
With an user-friendly interface, AVADA Email Marketing is simple to use for even non-technical people. And for who have no ideas on designing, the app does support email templates that are proven to work well and ready-to-run right away.
Moreover, you can easily manage your contacts with automatic data synced from your Shopify store. Segment them and target specific segments for your emails will help you get the best results possible. Install AVADA Email Marketing for fee, why not?
Highlight features
Cover lost sales with Abandoned Cart Email automation
Welcome emails to new customers, new subscribes, unsubscribers
Drag and drop email builders for non-tech people
Ready-to-use email templates
Stunning Spin-to-win & Popup to collect leads easily
Price: Free
Rating:5.0 / 5
Product Review ‑ Photo Reviews by Avada commerce
Photo Review by AVADA Commerce is a great app that supports online stores to increase trust and boost conversions by displaying the customers' photo reviews of the products.
Text reviews are necessary, but adding a real photo of your products to the review will strengthen the authenticity and incredibility. AVADA Photo Reviews will enable and stimulate your customers to leave reviews with one or multiple self-taken photos of your products so that there will be a collection of trustful and vivid reviews for the next buyers to refer to. The photos customers upload to your review section will not be affected in quality or sizes so that you don't have to worry about the different customers' photo reviews that will destroy your site performance and look. You can confidently place a review section on any page on your website.
What's more, the app supports a friendly review reminder. Customers might forget or just don't want to write a review after purchasing, so this review reminder will be an effective solution to help you collect the reviews without annoying and pushing them. There are two ways of using a review reminder, one is on-site review forms, and the other is through follow-up emails. With follow-up emails, you can use eye-catching pre-made templates to attract customers and persuade them to leave reviews or request additional photo reviews.
An advanced report will assist you in tracking customer reviews and reminder emails. It provides you with reviews listed based on customers, products, and ratings, while the reminder email report will let you know the total emails sent, email opened, and reviews written.
AVADA Photo Reviews makes your customer review section more reliable with photo reviews, which is one of the most effective way to tell customers about your products and encourage them to make payment.
Highlight features
Upload various photo reviews
Flexibly display review section anywhere
Use review remider via on-site forms or follow-up emails
Keep track of customer reviews via advanced report
Reward customers who leave photo reviews
Price: Free
Rating:5 / 5
AVADA Free Shipping Bar by Avada commerce
Shopify Free Shipping Bar app by AVADA is one of the most highly appreciated app on the market. With unlimited Free Shipping Bar including Announcement Bar, Hello Bar, as well as Promotion Bar, this application will surely help you increase your sales and revenue.
More specifically, AVADA Free Shipping Bar allows you to change the motivating message based on the total cart value of customers. This encourages customers to add more items to their carts to earn the free shipping offers, which would increase your sales significantly. Besides, there are numerous pre-made and ready-to-use templates available. Thanks to the diversity of background images, colors in the templates, you can easily apply them for various campaigns and occasions. Noticeably, all the elements of templates are customizable, which means that you can freely change the templates as you wish.
AVADA Free Shipping Bar will surely be a blast to increase the performance of your store promotion bar. So, what are you hesitating for? Install it now for free and start boosting your sales.
Highlight features
Offer unlimited Free Shipping Bar
Allow applying ready-to-use Free Shipping Bar templates
Change motivating messages according to cart value
Enable adding link and button to the bar
Provide 5 preset positions to display the bar
Price: Free
Rating:4.9 / 5
AVADA Size Chart by Avada commerce
AVADA Size Chart is an application from AVADA Commerce, which helps online stores reduce the returning rate with effective size guides.
AVADA Size Chart provides stores with 6 ready-to-use templates that they can apply instantly to their sites. And these templates are suitable for various types of products from Men's Shoes, Women's Top, to Men's Bottom, etc. In addition, the display of the size chart is fully customizable. You can upload images or videos to make the chart more eye-catching. You can also add icon, background color, Text color or even Overlay color to the chart without any difficulty. Besides, Floating or Inline-link size chart is available to display the size chart button. To make you even easier to make customization, AVADA Size Chart enables you to preview the setting of the size chart right at the backend. Thanks to this, you can easily decide whether you should apply Size chart to all products or just a few of them.
With Shopify Size Chart app, you can now solve one of the biggest questions of customers: "What size Am I?" What a great app! Plus, this app is totally free. So why don't you give it a try?
Highlight features
Offer 6 ready-to-use templates
Size chart display can be customized easily
Provide 3 options to apply to your products
Allow previewing all size chart settings
Floating/ Inline-link size chart available
Price: Free
Rating:4.8 / 5
SEO Suite by Avada
More than ever before, SEO becomes a ureter need for any internet-based store. Drive more traffic, create a better visitor experience, and boost sales, SEO can do all!
Being inspired by this idea, AVADA develops Shopify SEO Suite app to eliminate slow loading page and make website friendly with Google Search engine without requiring any technical skills. This app is a comprehensive solution for an optimized website as key features such as image, structure data, meta tags, HTML Sitemap are well-supported.
Specifically, with SEO Suite by AVADA, you can auto-inserts ALT tags to your images as well as compress them to fasten the loading speed of your site. Moreover, auto-add Google structure data helps the search engine understand your page content easier and then prioritize it on the searching results page. Not yet, optimized meta tags with ready-to-use format assist you to SEO your site better. There are many more attractive features waiting for you to discover!
Highlight features
Optimize image to increase the loading speed of your site
Support auto-add Google structure data for highly-ranking results
Optimize meta tag with informative data
Redirect 404 pages to entertain customers
Helps users navigate your website easily with HTML Sitemap
Price: Free
Rating:4.9 / 5
AVADA PDF Invoice by Avada commerce
PDF Invoice, Order Printer by AVADA Commerce is one of the greatest order printer apps on the market, allowing you to print orders, invoices and packing slips with no effort. More specifically, this amazing Shopify app provides you with numerous types of pre-made templates including PDF Order, PDF Invoice, PDF Refund and also PDF Packing Slip. Especially, these templates are customizable, which means that you can easily edit the available PDF templates to fit with your site. This would help to eliminate a considerable number of mistakes when your template goes live. Moreover, AVADA PDF Invoice also enables customers to download and print out their PDF billing documents online, with only a few clicks in order emails. Not yet, this application still has various practical features for you to discover. So, what are you waiting for? Let's check it out now.
Highlight features
Create unlimited PDF templates with ease
Easily download and print PDF billing documents
Edit existing PDF templates with review function
Printing button is available in all templates
Search/sort/show available templates easily
Price: Free
Rating:4.9 / 5
Discount Code Generator by Avada
Not be able to create coupon codes in bulk can be a time-consuming and effort-waisting problem for any online store owner who wants to motivate purchases and expand cart value. With Discount Code Generator app, AVADA provides a smart solution for this issue, helping many Shopify admins to generate thousands of codes series within a few clicks.
It is quite easy to generate a set of random codes by pattern. First, you need to assign the existing discount on your store before entering the number of codes you want to get. Then, choose the general code pattern from the suggested list to complete the generation process. Significantly, this thoughtful app also allows you to import your existing codes to any discount campaign, making sure these campaigns run smoothly.
This app is totally free of charge and you can get lifetime updates from AVADA team.
Highlight features
Create bulk random codes by pattern
Import codes
Support code sorting
Mange codes pools
Code pool summary
Price: Free
Rating:5 / 5
Reviews, Loyalty ++ by Growave
If you're looking for several apps and features like Rewards and Loyalty, Wishlists, Instagram galleries, Reviews, and Social login for your online store, then discovering Growave - will make you very happy as every feature that you're looking for in different apps can be found in just one, saving your company's money and time. Integrating with too many apps might slow down your page loading speed because of code conflicts from several apps, but with Growave, you get all tools for reaching, engaging and converting your customers from one place. All the features that you need are under one dashboard and integrations are very easy, the app is simple to set up and makes the transition seamlessly. The app allows you to change texts, language, colors depending on your brand design. Growave is fully compatible with GDPR and doesn't share any data with third-parties. Our customer success stars will make sure that you can contact us any time via email, live chat, or phone. Grow traffic, engage customers and sell more with just one platform - Growave.
Highlight features
Rewards and Loyalty
Reviews
Wishlists
Instagram galleries
Automated emails
Social sharing/ social login
Price: Free plan available
Rating:4.9 / 5
AVADA Google Tag Manager by Avada commerce
AVADA Google Tag Manager is one of the best free tools by AVADA Commerce to help you to implement Google Tag Manager into your site to track and collect the data of visitors quickly and also conveniently. More specifically, it supports more than 70 tags templates, which allows you to add tags to your store within just a few clicks.
Besides the main function which is connecting your store with Google Tag Manager, AVADA Google Tag Manager also supports other Google and Facebook tools. In detail, after the information is tracked and collected, Google Analytics will support you analyze all the shopper's behaviors and different stages. In the end, you will be able to find out why they abandon the carts. Then, you can have the proper remarketing campaigns to bring your customers back, build leads, as well as increase sales.
There are also numerous upcoming features that you can experience such as Add to cart on AJAX cart, Clear from cart, Remove from cart, etc. Let's install now, and I'm sure you won't regret it!
Highlight features
Enhanced Ecommerce with Google and Facebook tools
Trank and analyze customer's shopping behaviors
More than 70 tags are supported
Improve the site performance and reduce errors
Build leads and sales with dynamic remarketing
Price: 0
Rating:5.0 / 5
FREE Traffic & Ads by Sixads
Sixads is a must-have app for any Shopify merchant. It takes the stress out of numerous marketing efforts and helps sellers generate quality traffic for free. While trusted by more than 60000 merchants, Sixads leverages the partner ad exchange model that enables sellers to attract interested people. Another beautiful thing about this app is that it simplifies running targeted ad campaigns on Facebook, Google, or Instagram. In a few clicks, you can launch a promotional campaign across the largest social networks with a flexible budget that starts from $2/day.
Highlight features
High-quality traffic for free. Sixads algorithms are tailored to provide your store with visitors who are interested in buying similar products
Boost sales with free ads. The app invites you to join an ad exchange program with other sellers in your niche. They show their product on your page, while you display your products on their stores
Cost-effective paid plans enabling you to opt-out from displaying partner ads on your store, get thousands of additional impressions and achieve higher click probability
User-friendly interface and simple installation process. Set up and run the application in a few clicks!
Automated ads. Sixads also helps you easily run Facebook, Instagram and Google ads without tinkering in technical aspects. Select a product, select a budget, and let the AI make the magic.
Price: Free. Paid plans start at $9.99/month.
Rating:4.6 / 5
Privy ‑ Exit Pop Ups & Email Marketing by Privy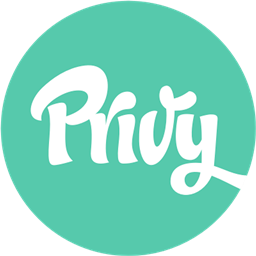 Privy - Exit Pop Ups & Emails is an app trusted by ecommerce businesses of all scales to capture and convert visitors to websites into subscribers and customers. Integrated with Shopify and Shopify Plus, Privy allows you to set up your account in a few seconds and get your first live campaign immediately. Everything for free. Without the need to have prior knowledge and skills in code and development, Privy equips you with a set of useful conversion tools to help your customer list grow from your own Shopify store. With more than 17000 users left a review and rated an overall score of 4.7 after experiencing the app, Privy is definitely a must-try app for all.
Highlight features
Inviting popups that get people to subscribe to your email list
Automatically sync contacts to Mailchimp & Klaviyo
Popups with discounts and exit intent to close sales before people leave
Automatic emails to bring old customers back
Create and distribute coupon codes
Price: Start from $0/month
Rating:4.7 / 5
SEO Image Optimizer ‑ SEO by Booster apps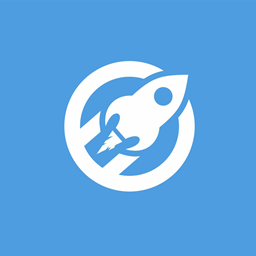 Nowadays, SEO is no longer a strange term to e-commercial workers. It is estimated that Google image is the most popular search in the world. As a result, SEO image optimizer is born to provide online stores with the best features to boost your sales revenue. The app mainly focuses on the SEO feature to push your products to the top searching result. Recently, the app has been upgraded into the new version ensuring that internet-based shops will experience the profession in working with SEO. In addition, in the latest version, the app can raise the speed of searching flow, and your items are highly likely to appear on the top list so, buyers tend to pay more attention to your website. Another important thing is that the app requires no-code installation. Just press the button to download and run the app. Last but not least, SEO images optimizer is totally free to use, therefore, online shops can boost the profits without spending any penny. That's a bargain!
Highlight features
Boost SEO search
Set up SEO system easily
Run SEO automatically
Provide support immediately
Increase the number of website's visit
Price: Free
Rating:4.7 / 5
Recart FB Messenger Marketing by Ghostmonitor inc.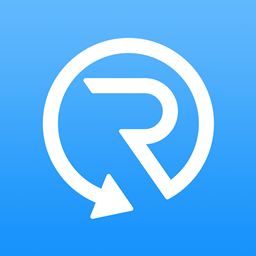 Recart Messenger Marketing, which is designed by Recart, is one of the greatest Facebook Messenger marketing & abandoned cart apps. With Recart Messenger Marketing, you are allowed to send Automated Messenger campaigns including abandoned cart reminders, order receipt, fulfillment notification, welcome message and the up-coming purchase follow-up. Moreover, this application helps to engage your subscribers with high open rates by notifying your customers about your latest news and increase interaction with customers; therefore, your conversion rates are boosted, and you'll be able to follow up on them on Messenger and answer their questions. In addition, Recart Messenger Marketing enables users to send pre-built, automated messages to all cart abandoners to encourage them to buy your product. It also makes it easier for you to grow your Messenger audience by providing tools to convert your visitors into subscribers. The subscription is easy to follow and no email needed, the only thing your customers need to do is approving a checkbox. All in all, Recart Messenger Marketing has great features which are easy to use and simple to set up. Get it now to experience all the benefits it provides!
Highlight features
The Facebook Messenger Marketing & Abandoned Cart App
Drive back cart abandoners by sending Automated Messenger campaigns
Provide tools to turn your visitors to subscribers
Fasten subscribers with insane open and click rates
Remind customers who abandoned thing in their cart
Integrate with Wheelio, Optimonk, Privy, Justuno, Facebook Messenger, Personizely
Price: $29/month. 28-day free trial. Additional charges may apply.
Rating:4.8 / 5
Ali Reviews ‑ Product Reviews by Fireapps - premium apps for ecommerce.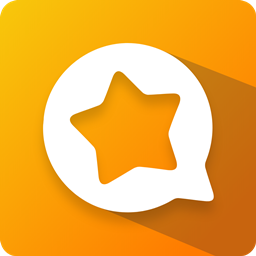 Ali Reviews - Product Reviews, which is provided by the FireApps - Premium Apps For E-commerce team, is an exceptional assistant tool for all Shopify e-commerce store administrators to drop shipping by importing feedbacks from AliExpress, Photo & Site reviews. With Ali Reviews - Product Reviews, you are allowed to simply import original AliExpress reviews into your Shopify store to get more customers attracted, build strong social proof and of course, get more sales. By that way, you can practically raise your traffic by showing ratings in various search results and Google Ads. Also, without any coding required, the review widget will be immediately added to your store site. Only by inserting the URL of the item you want to get feedbacks can you get Ali Reviews done the rest. On top of that, you can actively ask the buyers to leave their feedbacks with images and select what standard required to display the reviews such as all-star, five-star, so others. Do not worry about the SEO because Ali Reviews will take charge of it for you with In-line SEO Support, Review page, and so much more. Enjoy more benefits from Ali Reviews now with the provided free plan of this application!
Highlight features
Get reviews from AliExpress to your store or write review manually
Post buyers reviews on your website
Showcase ratings in search results and Google Ads
Allow users to customize review widget
Provide advanced filtering and blacklisting options
Price: From $9.90/month. 14-day free trial.
Rating:4.7 / 5
Judge.me Product Reviews by Judge.me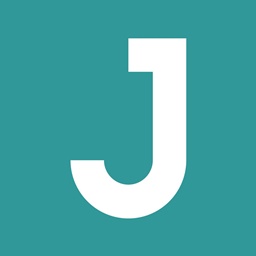 Judge.me is a reviews app that helps you collect and display product reviews and site reviews with photos, videos and Q&A. You can easily migrate and import your existing reviews from Yotpo, Loox, Stamped, Shopify, TrustSpot, Etsy and AliExpress. Judge.me helps you increase sales, leverage user-generated content to boost your conversion rate, organic traffic, and buyer engagement.
With Judge.me, you can schedule unlimited review request emails to collect more verified reviews in forms of text, photos, and videos. The app offers various widgets such as Review Widget, Preview Badge, Reviews Carousel, All Reviews Page, etc, for you to display your reviews and build trust with potential customers. In addition, you can also distribute your reviews in Google Search (rich snippets), Google Shopping, Facebook, Twitter and more, which helps you showcase your social proof to people who are in demand. On top of that, the customer service of Judge.me is amazing, and the price of Judge.me is affordable: starting free with the Forever Free plan or getting all features with only $15 per month with the Awesome plan. Install the application now to get your sales boosted as soon as possible with Judge.me Product Reviews!
Highlight features
Product reviews with text, photo and video and automatic reminders
Unlimited review requests, orders and imports
Review Carousel (6 free themes to show your best ratings)
All Reviews Page, Floating Reviews Tab
Question and Answers (Q&A) and custom forms, questions
Share on Facebook, Twitter, Pinterest & Tumblr
Price: Forever Free ($0) and Awesome ($15)
Rating:4.9 / 5
AfterShip ‑ Track & Notify by Aftership + automizely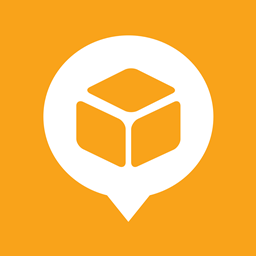 AfterShip ‑ Track + Engage is an app desgined by AfterShip to help online store owners increase customer engagement by notifying them of their order status. This app offers a number of notable features. First of all, you can build your own branded tracking page to impress and upsell customers with stunning marketing banner or Instagram image feeds, which helps delight and engage more customers. You can also use the tracking link generated by AfterShip instead of the carrier's one to improve SEO and drive more trafic to your site, increasing conversion rate and store sales. Additionally, AfterShip ‑ Track + Engage also allows you to send automated, timely and personalized emails and texts to enable customers to look up their order status at anytime, which helps eliminate customer frustration and reduce customer complaints, improving shopping experience and increasing customer satisfaction. Let have this app installed and find out more about its amazing features!
Highlight features
Increase customer engagement with product marketing banner
Notify customers of their order status through emails and texts
Monitor all shipments in one place
Improve SEO and gain more traffic with AfterShip's tracking link
Easily build and customize tracking page
Price: Start from $0/month
Rating:4.8 / 5
Smile: Rewards & Loyalty by Smile.io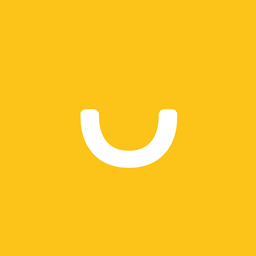 Would you like to increase the number of loyal customers? Do you want your brand to become a favorite choice for merchants? These questions are solved when you use Smile: Rewards and Loyalty. The app provides a lot of amazing features. Smile is equipped with account registration. When buyers visit your homepage, the box of the log-in requirement will appear to urge them to create an account or sign in. customers' subscription will assist you to know how frequent they buy goods at your stores, then you can create more sale promotion to stimulate their interest. Moreover, thanks to the subscription, store's admins are able to set VIP level and point cards for those who have the high score. Besides, you can send the latest information about your discount or new arrivals. In addition, Smile can connect with other apps and software such as MailChimp, Klaviyo, ReCharge, and Hubspot. The app offers two packages: free and growth ($50 per month).
Highlight features
Keep loyalty customers
Provide beautiful interface
Connect with popular marketing tools
Improve the marketing campaign
Increase brand recognition
Price: Free plan available. Additional charges may apply.
Rating:4.8 / 5
Infinite Options - Customizable product options by Shoppad inc.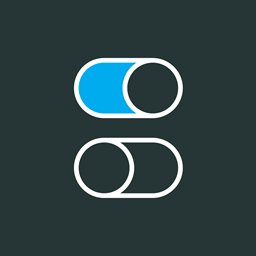 With Infinite Options by ShopPad Inc., now you can let your customers design their own wanted product to purchase. By using Infinite Options, the customers are allowed to customize their products in text, numbers, calendars, etc and all of these options are created by you. In order to boost sales by charging additional costs on several aspects, Infinite Options provides you a product bundle feature. All the fields of your products can be set as optional or required and along with that, you can control your store's placeholder and the default values which is convenient for both you and your customers in the products customizing session. If you want to experience all of these features that will surely amaze your customers a lot, install Infinite Options for free.
Highlight features
Create unlimited custom options for products
Allow buyers to customize products
Use product bundle feature to boost sales
Fields can be set as optional or required
Control placeholder and default values
Price: Free
Rating:4.9 / 5
PushOwl Web Push Notifications by Pushowl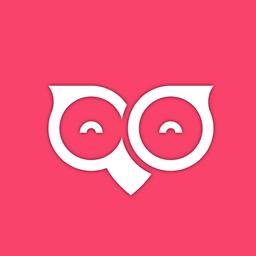 PushOwl is a Shopify app built to help merchants send web push notifications to their shoppers. Using this channel, merchants can turn their store visitors into subscribers and send highly visible marketing messages that are delivered directly to the subscriber's screen. The app has an easy interface, allowing you to send and schedule campaigns. One of the best features on the app is the Abandoned Cart Reminders, which lets you set up a sequence of 3 automated push notifications to help you recover abandoned cart and recapture sales.
Shopify stores have successfully been able to generate sales using PushOwl. In fact, one brand, Headphone Zone, made $126 dollars for every $1 they spent on PushOwl web push notifications. Power your web push marketing as you scale your business. PushOwl has tiered plans perfect for businesses of every size. You can upgrade as you grow and enable advanced features like segmentation and browse abandonment that suit your store's needs.
PushOwl also has an Early Stage Plan, designed to help small and new businesses grow their store. Businesses eligible for the Early Stage Plan gets all the Business plan features for free for a year or until the store earns up to 1000 USD in attributed revenue through PushOwl
Highlight features
Automated reminders to recover abandoned carts
Flash sale feature to send time-sensitive promotions
Opt-ins to capture unlimited subscribers
Segmentation to segment subscribers and send highly personalised campaigns
Integrations with multiple Shopify apps
Price: Free plan available
Rating:5.0 / 5
Oberlo ‑ Dropshipping App by Shopify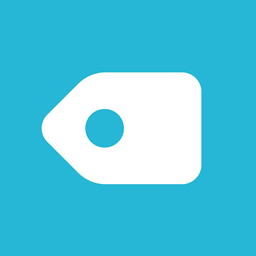 If you want to find products to sell online, don't forget Oberlo. Oberlo app enables you to include hundreds of items in your online store on Shopify without worrying about packaging and shipping. Oberlo helps you import your drop-ship products from Oberlo marketplace or Aliexpress. Also, your orders can be automatically fulfilled after your confirmation. In addition, Oberlo aids in updating your product prices as well as stock level, therefore, you will never sell out-stock products. You can make changes in title, images, description or anything. Oberlo app can allow you to know where the orders are any time with order tracking integration. You can find out products that you already sold on the store to Oberlo and switch easily between the suppliers to offer the best price. You can give yourself a try with Oberlo with its free and available plan. Easily installing and providing positive results, Oberlo is a must-try app for any merchants running their online business.
Highlight features
Find products to sell online
Ship orders automatically
Update the price of products as well as stock level
Be highly customizable
Import drop-ship products
Price: Start from $0/month
Rating:4.8 / 5
Rewards and Referrals by Swell rewards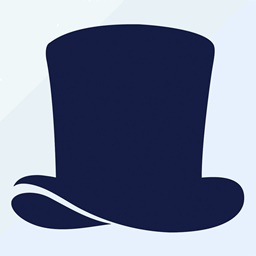 Would you like to increase the number of repurchases? Do you want to create good word-of-mouth advertising? Giving customers' incentives is an excellent option to deal with your concerns by using Rewards and referrals by SWELL. The app offers a lot of distinctive features for your marketing campaign. First of all, SWEll offers reward and referral programs. These programs will recommend options for store's admins as well as enables admins to change the discounts or coupons with a view to provoking customers' interest. Second, SWELL provides amazingly customizable tools to fit with your marketing campaign. Admins can change the fonts, programme location, product's introduction and adjust the product's images. Therefore, your online store is able to have a firm position in the customer's mind. Last but not least, the app offers integration with a variety of apps such as Yotpo, Klaviyo, Broto. Recharge and so on, which can assist you in approaching more potential purchasers and increasing the number of subscription. SWELL provides three different packages to be suitable for each type of company: bronze (free to install), silver ($29 per month) and gold ($249 per month). Don't hesitate, download the app right now!
Highlight features
Equipe businesses with reward and referral programs
Update new versions with flexible incentives and customizable tools
Recommend based on businesses' sale records
Offer options of membership for buyers
Find more targeted customers via subscription
Price: Free plan available. Additional charges may apply.
Rating:4.8 / 5
Ultimate Sales Boost by Hextom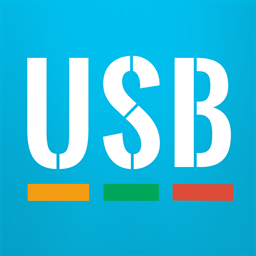 The Ultimate Sales Boost is what all the Shopify owners need for their stores. With the most effective tools, this app helps to maximize the store sales and the site traffic. It is also easy for the eCommerce merchants to install and use this app because of the one-click installation. Moreover, this Ultimate Sales Booster brings many effective tools to maximize sales and increase customer's trust. By the automatical email sending to online shoppers, this app informs them about the out-of-stock products are available now, which can drive the sales as well as increase the traffic. It allows the users to motivate the customers to buy more with the Add-to-cart button which encourages the shoppers to add more products at the last minute.
Highlight features
Allow installing with one click
Add countdown timer on collection page
Notify low stock and recently sold number
Provide trust badges
Motivate customers to check out by Get-it-by timer app
Price: Start from $0/month
Rating:4.9 / 5
Trust Hero ‑ FREE Trust Badges by Booster apps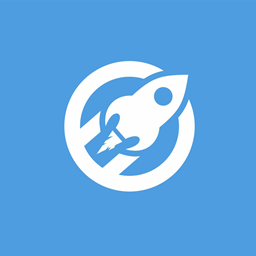 Trust Hero by Booster Apps is designed to help your store gain more store visitors trust and thus, boost sales. By displaying trust badges on your store, the app helps you become more legitimate in visitors' eyes. In other words, these visitors who have trust in your store's legitimacy are more likely to be converted into customers as they feel more secured and confident in buying your products. Plus, all of these badges on display are fully customizable to best fit your store design. Lastly, installing the app is very easy, costs no money and takes no time or web developers at all and it works immediately after installed. This perhaps is one of the several reasons why Trust Hero is trusted with a rating of 4.9 star by over 1500 users.
Highlight features
More Trust, Security and Sales! 100% Free Trust Badges
Display visible proof of trust and security to gain customers trust
Easily set up different icons and badges
Customize your badges in however you want
Assure customers with creditable badges from payment processing's partners upon checking out
Desktop and mobile friendly
Price: Free
Rating:4.8 / 5
Printful: Print‑on‑Demand by Printful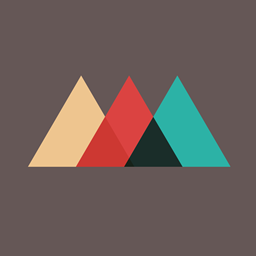 Printful is a reliable partner with some popular print on demand app on Shopify platform. The app can arrange printing and shipping every door's house within about 3 working days at its locations, including North California, California, Mexico, and Latvia (in Europe). You can sell multiple products on Printful ranging from clothes to posters, embroidery, and backpacks. You can easily create your own Printful with your account on Shopify, post your designs, and synchronize products you want to fulfill. The remaining is creating your bill, along with shipping and you are finished. With Printful, you can control your profits, provide discounted samples, store your inventory or personalize your product. As an order is made and completed on Shopify with a Printful product, it will be automatically sent to the Printful team. The team can print and deliver it to your customers under your store brand. With an international team with over 500 people, Printful aims at making e-commerce easy for anyone who is willing to try.
Highlight features
Require no advanced costs
Ingegrate your stores
Automate orders to fulfill
Professional working team
Control your revenue
Price: Free
Rating:4.7 / 5
Plug in SEO by Sureswift capital
Plug in SEO by Plug in Useful is a 4.7-star Shopify app designed to be your SEO power tool for increasing traffic and sales. It would scan all of your SEO areas like page titles and headings, speed, structure and content freshness… to detect problems worth investing your time and budget in. You will be provided with a clear and detailed report on your store's SEO, blog and speed performance, as well as code snippets and instructions to fix the problems detected yourself. With the aid of Plug in SEO, you'll no longer have to be constantly worried about your SEO performance as all of these data will be sent to you periodically via email.
Highlight features
Provide a clear and detailed report on your store's SEO, blog and speed performance
Detect the problems worth investing your time in
Check all SEO areas like page titles and headings, speed, structure and content freshness...
Receive code snippets and instructions to fix the problems detected yourself
Constantly get reminded about your SEO performance via email
Price: Start from $0/month
Rating:4.8 / 5
Auto Currency Switcher by Mlveda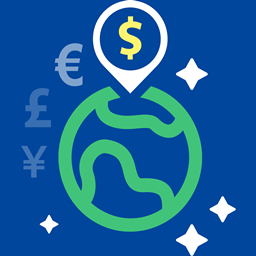 Auto Currency Switcher run by MLveda is known as one of the best currency switchers to help you sell in many different currencies. If you want to expand your business across the world, you might need an app to help your customers see the published price in their own country's currencies. Lots of people think that when seeing the prices in their home currency, it can improve the comfort level of foreign customers and your customers can change the currency from the option box. In addition, this Shopify auto currency switcher helps to focus on international customers in the world and, of course, increase your sales. Moreover, the app uses user readable price figures to help your customers easily read the price. The IP of users can be detected automatically and the app can find out where the users come from. From that, whenever the pages are loaded, the app can showcase the price in the user' currency. Take note that you do not need any fee to install this app and it provides you with installation support as well as customizes in order to mix the currency converter with the themes you have.
Highlight features
Sell globally in many different currencies
Disclose the users' address and switch into their country's currency
Integrate with currency converter with Shopify themes
Increase sales by focusing on international customers
Update currency conversion rate every day
Price: Start from $0/month
Rating:4.8 / 5
Yotpo Reviews, Photos, and Q&A by Yotpo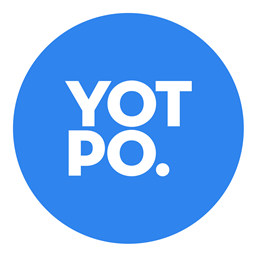 Yotpo Reviews, Photos, and Q&A, which is provided by the Yotpo team, is an outstanding assistant tool for all Shopify e-commerce store administrators to boost conversion rates by collecting and showing product reviews, photo reviews, site reviews, and Q&A. With Yotpo Reviews, Photos, and Q&A, you are enabled to build trust, drive traffic, and gradually increase conversion. This application supports you to share the best content of customer on social channels automatically in order to help the buyers make better business decisions after reading the previous feedbacks from customers. Additionally, The free plan of Yotpo features Review Request Emails, which allows you to gather reviews with a single frictionless request, Advanced Moderation & Commenting, which enables you to choose what to establish, set it to be public or private, and way more. Only with several clicks can you simply and quickly get Yotpo Reviews, Photos, and Q&A installed! Get it today.
Highlight features
Get product, site, photo reviews with Review Widget
Display customer's reviews on site
Show your store's ratings in search results and Google ads
Share the best content from users in social channels
Help in the decision-making process from the reviews
Price: Free to install. External Charges may apply.
Rating:4.5 / 5
Bulk Image Edit by Hextom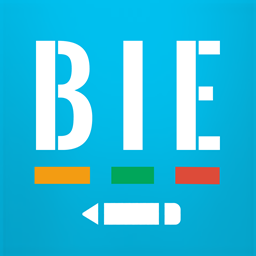 As you might not know about, most start-ups stop their business for the first year and lots of e-commerce website has failed in a year since they have no idea about golden rules. Besides products to sell, images play a critical role as an important asset of any e-commerce business. In fact, if your page can load fast, your e-commerce website can rank higher in Google, leading to the big amount of money you can get; however, not so many new e-commerce websites do not know this rule. Bulk Image Edit can help you reduce the size of image files with just a click without affecting image quality. As any new merchant, you need to do this first before starting running your store. In addition, the app can image file names and images with many templates to display your product names or type, etc. If you want to resize, crop, add text to the image, Bulk Image Edit can help you with that and you can check the preview after edited before creating tasks. Bulk Image Edit is easy to follow and come up with many available free plans.
Highlight features
Customize every image and design to improve SEO
Optimize images to fit any social channels
Get your images protected from being used by another competitors
Change image file size without loosing any image quality
Preview images after being edited
Price: Start from $0/month
Rating:4.8 / 5
Kit by Kit crm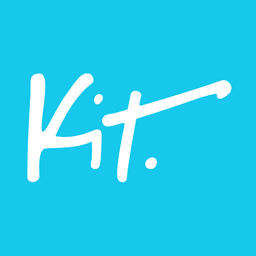 If you are a Shopify merchant who: haven't got any experience in online marketing, don't have the time and budget to hire a marketing expert to manage your social channels, Kit is just exactly designed for you. The app plays the role of your FREE artificial intelligence marketing employee who would recommend to you the marketing activities that would boost sales. Simply by messaging Kit over Facebook Messenger, SMS or Ping, you could create Facebook ads, send your customers personalized emails, create a discount code and so on. The return Kit offers to you would be in the increased sales and the time saved by having Kit manage your marketing. In addition, Kit works in partnership with many other Shopify apps. This means that, when connected to other compatible apps, Kit would be given a power-up to do even better in the task of helping you market your store.
Highlight features
Get help with Kit, your marketing assistant
Create Facebook ads easier than ever before
Discover your market on Instagram
Send your customers personalized emails
Create a discount code with ease
Price: Start from $0/month
Rating:4.3 / 5
Product Reviews by Shopify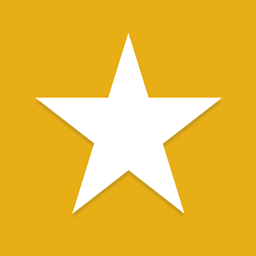 Product Reviews, which is provided by the Shopify team, is an important tool for all Shopify e-commerce administrators to increase sales and make your available reviews a better look. With Product Reviews, you are served with the simplest way to share your customers' experiences. In details, you are able to add a customer review feature to any of your items, which can result in a perfect engagement with your customers, and also, visitors. Together with that, it can lead to a huge increase in your store sales. Do not be worried about the look it provides because it will be entire theme-friendly and match your store's design in an automatic way. Furthermore, without coding requirement, you can easily customize all of the layout options, tests, and of course, colors. On top of that, Product Reviews enables you to import and export your reviews as a spreadsheet with the CSV Import and Export feature. No more hesitation, let's get the app now to make your store site extend sales more productively than ever!
Highlight features
Gradually boost sales by displaying reviews from verified purchasers
Make store site's SEO healthy by adding reviews scores to Google search results
Customizable design to match any themes of your store
Easy to edit and make changes to texts, colors, and many more without coding needed
Feature CSV Export & Import
Price: Free
Rating:4.5 / 5
Tidio Live Chat by Tidio ltd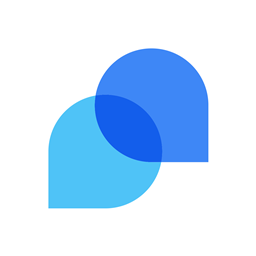 The customers' satisfaction is so important to the success of your Shopify store. It is necessary for the store owners to take care of their visitors in real time, this app Tidio Chat is one of the best tools that help you increase the sale effectively. With the unique features, the Tidio can merge live chat, Bots, and Marketing Automation to meet all demands of the customers. Moreover, by adding this app, adding you will empower your store services with the quickest and most effective form of contact. The app users can not only contact their visitors but also track all their activities when they come to their shops. More importantly, you can remind every customer about their abandoned cart in your store. The customers are also attracted by discounts and the beautiful pictures of your products. This is how the Abandoned Cart Bot works. Last but not least, this app enables integrating with GetResponse, Zendesk, Mailchimp, and Google Analytics
Highlight features
Provide modern widget design that suit for many webs
Set up less than 30s
Automatical BOTs
Enable communicating with customers through Messenger
Support multiple languages
Price: Free plan available. Additional charges may apply.
Rating:4.8 / 5
AfterShip Returns Center by Aftership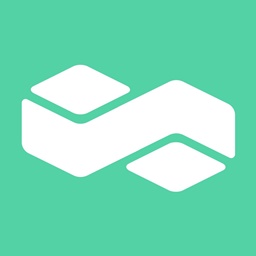 Creating a satisfied post-purchase experience and increase the number of repurchases is always the mission of any businesses. AfterShip Return Center will be a suitable option for internet-based stores to optimize marketing and increase the profit. AfterShip provides a lot of great features. First, the app helps customers confirm their return requests in a few clicks without sending emails. You don't need to make a returning form but set a few choices so that you can control the number of returned items. Besides, solutions are recommended to clarify the return procedure such as refund to the original payment method, return to store credit and exchange. Last but not least, automation rules are equipped with a view to reducing the risk of return. The 14-day free trial is available and after that, you can choose one out of four packages: starter (free to install), essential ($9 per month), growth ($29 per month) and pro ($99 per month).
Highlight features
Confirm return requests without email
Establish automated notifications
Ensure exchange and refund in a timely manner
Manage the number of returns via a portal system
Provide prepaid shipping labels
Price: Free plan available. 14-day free trial. Additional charges may apply.
Rating:4.7 / 5
Spocket by Spocket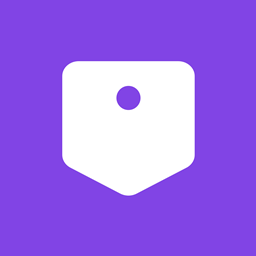 Spocket: Dropship US Products serves thousands of hot products from many reliable suppliers in Europe, Canada, the US, Asia, etc. When working with this app, the app enables you to deliver fast to the customers and say "goodbye" to month-long waiting. Along with that, competition is everywhere, Spocket guarantees to provide your customers with the most competitive product prices. Every product on Spocket can contain discounts from 30 to 60%, which helps you stand out in the marketplace of dropshipping. In addition, your inventory will be updated and you do not have to worry out-of-stock products anymore. It can handle all products and make sure that they are available to ship to your customers. More interestingly, your pre-filled orders will be simply checked-out and fulfilled by just a click. You can also verify the speed of shipping and add the customer pictures to ensure that all products are on the right way to the customers. If you have any trouble with this app, don't forget that there is a support team which is available 24/7 to help you reach success.
Highlight features
Maximize your profits
Deliver fast
Update the inventory
Easily install
Available supporting team
Price: Start from $0/month
Rating:4.8 / 5
Referral Candy by Referralcandy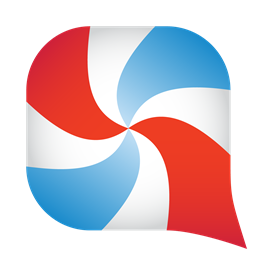 Capturing more customer is not an easy task and keep buyers coming back is even more difficult. Don't worry too much because you can make the task more effortless by using Referral Candy. Referral Candy brings to a lot of amazing features. First of all, the app offers customizable design for pop-ups and emails that you send to customers. The designs and templates are available via Theme Editor where you can find great filter, background, and fonts to make the impression with your buyers. Second, Referral Candy can help store's managers to keep track of referral programs. The app generates higher revenue and exerts an impact on retailers through sale records. Moreover, free gifts or coupons are also tailored for admins to distribute to merchants. Last but not least, Referral Candy is friendly with other marketing, optimization sales apps such as MailChimp, ReCharge, Paywhirl and so on. The five-star support system is equipped to assist customers at any time. The app offers a 30-day free trial then you have to pay $49 per month to use the whole package and leverage your sale revenue.
Highlight features
Customise the design of popups via Theme Editor
Keep track of referral programs
Display various ways of rewards like gifts, coupons
Equipe with five-star support system
Use dashboard for important metrics
Price: $49/month. 30-day free trial. Additional charges may apply.
Rating:4.9 / 5
Instagram shop by Snapppt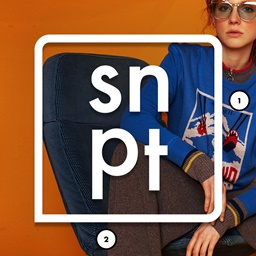 Instagram shop by Snapppt is an app which allows customers to shop on your Instagram feed. This app offers several features which can be useful for you. Firstly, this app can help you increase sales by linking your Instagram images with your products. You can make shoppable, product page galleries, embeddable Instagram galleries, catalogs & lookbooks from your feed and put anything you want in it. Secondly, by using the visual marketing analytics, you can identify the images that prompt your visitors to come to your shops and the ones that compel them to buy which can help you gain deep insights into customer engagement and conversions. Besides, with Snapppt, you can make your Instagram feed become your next visual customer acquisition funnel, sales pipeline which would make it easy for your followers and prospects who come from other channels to buy the product they see in your Instagram posts. Install now and experience these great features for free.
Highlight features
Increase sales and revenues
Link Instagram images with products
Offer visual marketing analytics
Easy to use and setup
It's 100% free
Price: Free
Rating:4.7 / 5
Pre‑Order Manager 2.0 PreOrder by Spurit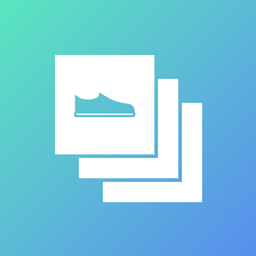 It is not easy for any Shopify store owners to find out the solution for the ordering and shipping management. By installing this Pre-Order App, the online merchants enable totally eliminating the out-of-stock issues in their shops. This app plays an essential role for their store's websites. In addition, this app has been developed with the most effective features from SpurIT vendor, which is the reason why it was used by more than 20,000 merchants around the world.
Instead of the Add to cart button, the PreOrder supports the users with the PreOrder button, by which they can motivate their visitors to buy more and more. Moreover, the store owners do not need to invest much in their products, the sales with the support of this app will increase dramatically. The payments can be collected easily and quickly with this app. Especially all the pre-orders will be scheduled the start and end dates detailly. Without any codes, this app is totally user-friendly so even the beginners can utilize all the functionalities from this app.
Such as a professional app with highlight features, this Pre-Order app also provides the users with multiple additional features. One of the best features is the limitation of quantity for pre-orders. Furthermore, they can customize the pre-order button texts and descriptions on their own just by a click.
Highlight features
Pre-orders, Crowdfunding, Out of Stock, Coming Soon, Sold Out
Schedule pre-order start and end dates
Launch PreOrder button
Assess to customers more easily
Create a business strategies effectively
Collect payments easily and quickly
Price: $24.95/month. 7-day free trial.
Rating:4.8 / 5
Invoice & Order Printer by Shopify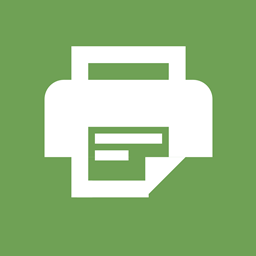 The Order Printer Templates Shopify app is an amazing tool for any online shops which want to have not only free but also an effective solution for printing documents. The Order Printer Templates app includes many stunning templates that the users can choose to make their stores more beautiful. In addition, the admins also can make the appearance of Shopify shops more professional in a click by adding a customizable logo. Moreover, the Shopify store owners can create documents with great looking by beautiful fonts, colors, etc. It is also possible for the users to format the date and address that suit with different countries. In addition, this app can translate the app by the store owner's language. This app especially supports the Product Options and Product Customizer to update the products automatically. Click and type translation, or just change the wording to suit your style.
Highlight features
Print invoices, labels, receipts, packing slips, and more.
Support to shipping with the packing slips and shipping labels
Customize the templates with HTML and Liquid
Enable printing the documents in bulk
Easy to showcase your brand
Increase the speed of transaction and shipping
Price: Free
Rating:3.4 / 5
Wishlist Plus by Swym corporation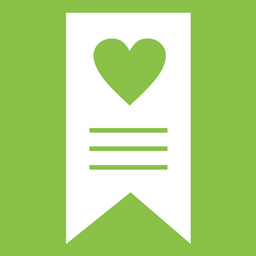 People are now going shopping online via multiple devices, from laptop, tablet to smartphone that sometimes it is difficult for them to pick up what they left earlier. Hence, Wishlist plus is produced to bring users with new experience of using wishlist. One of the advantages of this app is that clients don't need to login to create their wishlist. Moreover, the customer's data is synced across devices that it is easier for them to see their search history and shopping is more interesting in some way. The app also allows shop owners to customize the design of the wishlist that you can edit it to blend with your store's theme or to follow your taste. Furthermore, the software provides smart dashboard, including metrics and reports of the wishlist using on your Shopify store then management is simpler than before.
Highlight features
Simple to change the design of wishlist
No login required for visitors to add wishlist
Support metrics and reports of wishlist activities
Sharing wishlist is available
Easy for customers to see their search history
Price: Start from $0/month
Rating:4.9 / 5
TinyIMG SEO & Image Optimizer by Tinyseo
TinyIMG improves your store loading time by compressing images by up to 70%, without reducing their quality. It helps to increase organic traffic to your online store by improving your site's SEO structure and content!
Instead of manually optimizing images, you can select the TinyIMG Image Optimizer auto-optimization service. This allows you to optimize images automatically, so you can focus on other important aspects of your business, like increasing your sales. As soon as new images are uploaded to your store, they will be optimized automatically. If you decide to go back, we got you covered! TinyIMG keeps a backup of all original data for 30 days. So If you do not like the results, we will revert them for you!
With great image optimization tools you also get SEO reports with detailed explanations on what issues you have and how to fix them, a convenient way to edit SEO metadata like title and description, an easy way to manually update all of your ALT texts and more is coming soon!
Highlight features
Image optimization with no quality loss
SEO & speed store audit with explanations of how to fix the issues
Metadata optimization
Add JSON LD microdata to your store with one click
Manual image optimization using drag & drop
Price: Free
Rating:4.9 / 5
Bold Social Autopilot by Bold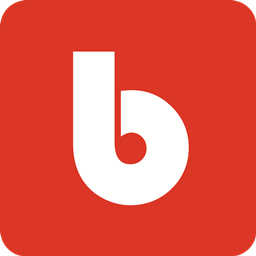 In the online business field, keeping in touch with your customers via social networks is one of the most important part to keep your store always be presented in the front page. But if you are too busy to update your page all day, try to use Bold Social Autopilot made by BOLD. In a chosen time period, Bold Social Autopilot will automatically post about your new products to your Twitter page without flooding your feed with posts so that you will not be marked spam. The content on each post can be customized and multiple templates can also be created to give your store an authentic and more natural image shown in every post. And one of the most convenient feature of Bold Social Autopilot is that as soon as you finish installing and setting up this application, you will not have to open the app ever again as it will run in the background forever. If you are interested in reducing your work, try to install Bold Social Autopilot for free.
Highlight features
Automatically post your new products on Twitter for you
Allow customized content for an authentic and natural image
Run in your background to save your time entering the app
Set posting time period to avoid being marked spam
Multiple templates can be created for the posts to look different and more interesting
Price: Free
Rating:4.7 / 5
Sales Countdown Timer Bar 2.0 by Spurit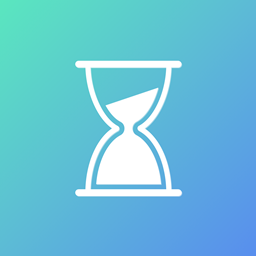 Customers massively buy the product, sales are considerably increased, Sales Countdown Timer Bar (SCTB) will do the job for you. A necessary product from SpurIT works on websites provides the online shop with the countdown timer in order to raise up customer's purchasing decision. With the variety of settings, SCTB allows the shop to create 2 types of the timer which can work individually for collections, specific products or the homepage. Moreover, we provide a super cool flexible customization to edit size/RGB color, font/background, the timer could be completely fitted with shop's interface. Finally, SCTB is very easy to use with only 4 steps in total to install the timer on the website. In addition, SpurIT appreciate serves customers through super fast customer support with an average response time of 42 seconds. Installing is as easy as pie, you will be able to experience our fancy tool with convenient features in 14 days for free.
Highlight features
Small but powerful countdown system
Convenient in time setting
Flexible customization
Easy to use with 4 steps
Highly supportive customer services
Price: $8.95/month. 14-day free trial.
Rating:4.8 / 5
SMAR7 Bundle Upsell by Smar7 apps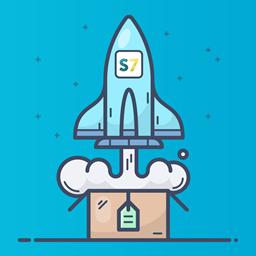 SMAR7 Bundle Upsell is designed by SMAR7 Apps to help grow your business in today competitive online environment through upselling. This app offers a number of notable features. First, you can create smart upsells, customize to make them look more eye-catching and get them in front of your customers to incentivize them to spend more, increasing their cart value. This app also helps track the products that customers are shopping and the device they are using to ensure they receive the best upsell experience, optimizing your upsell campaign. Especially, with SMAR7 Bundle Upsell's gamification, buying products is turned into playing a game where customers will get rewards if they make more purchases, making shopping more fun. This not only helps improve shopping experience but also helps increase customer engagement and referals. Install this astonishing app right away and enjoy our 7-day free trial!
Highlight features
Track customers buying items and devices they use
Upsell similar or complement products
Turn buying process into playing a game
Reward customers for buying more
Easy to customize upsells
Price: $47/month. 7-day free trial.
Rating:4.9 / 5
Shippo by Shippo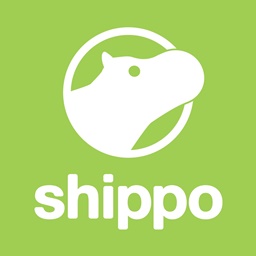 Shippo developed by Shippo is an easy and a cheap shipping to get your orders live within 5 minutes. You can have print labels, shipping rates discounts and send the tracking information to your customers. No matter how big your business is, you can have better shipping rate and chances to access to Commercial Plus Pricing. Besides, Shippo can save about 29% on the FedEx shipping services and contact with over 50 carriers in the world. Additionally, the app provides you with transparent tracking and a good post-buying experience. This means that synchronizing package information and emailing your customers tracking information are totally automatic. You can also add your colors, brands, or logo to the tracking pages, packing skips or shipping emails, etc. Thanks to some outstanding automated features such as importing orders from the Shopify store or several storefronts like Amazon, Magento… or getting insurance for premium shipments, etc., Shippo can aid in saving your time. With powerful customer supports from the app, you can start using the app right now. Don't worry that if you really need help, the app team is available to hear from you.
Highlight features
Require no monthly fees
Get discounted shipping rates and connect with multiple carrier services
Provide automated features to save time
Offer the transparent tracking information
Include the logo, brands and colors to the tracking pages or shipping emails
Price: Start from $0/month
Rating:4.6 / 5
Free Persistent Cart App by Collect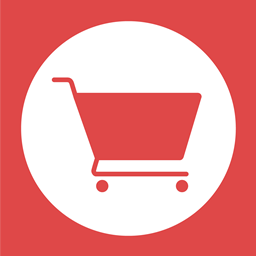 Free Persistent Cart App by Collect is an app which can help you increase your sales and revenue by reducing the number of carts that were abandoned. This app has several useful features which be highly beneficial for you. Firstly, this app can encourage customers to complete their orders across devices. To be specific, when customers log in across multiple devices, for example, a customer has logged in and started shopping on his or her mobile and then logs into your store on his or her laptop later, they will find their cart waiting for them and ready to complete their order. Also, if a customer adds new items to a cart before logging in, they will be offered the option to merge their new cart with their previous one when logging in. Secondly, this app is fully automatic. Just simply install this app, and it will work automatically works in your background, and it will give you information about how many carts were abandoned right after setting up. Install now and starts to experience these features for free.
Highlight features
Enlarge revenue by increasing orders
Easily and automatically install
Install without any fees
Compatible with various devices
Keep customers' cart staying persistent on any devices whenever logging in
Price: Free
Rating:4.5 / 5
One Click Social Login by Dev cloud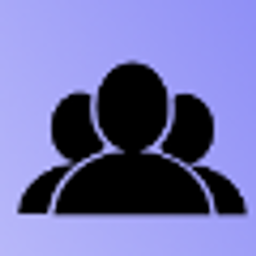 If you are worrying that your visitors would leave your store during sophisticated registration and signup process, then One Click Social Login is created for you. Designed by Dev Cloud, One Click Social Login provide a perfect solution for e-commerce store owners to acquire more registered customers with super simple signup. Just with one click using their favorite social network, customer can easily log in and visit your store site, which helps reduce irritability and create a comfortable feeling for visitors, converting them into buying customers and increasing store sales. All you have to do is enabling the automatic installation or manually pasting a simple code in your templates on the place where you want to show the social login buttons - super easy to use - no design skill needed.Install it now and enjoy our 15-day free trial!
Highlight features
Automatic signup and signin integration with powerful social networks
Get more register users with simplified customers signup
Create a personalized experience for customers by configuring app ids
Track registered users with admin panel
Customizable social login popup with pro plan
Price: From $4.99/month. 15-day free trial.
Rating:4.8 / 5
Improved Contact Form by Awio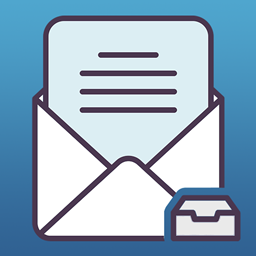 Improved Contact Form is an app which is developed by Awio. This app provides you a free "contact us" page and popup form which will help you collect messages from visitors and customers without having to edit your theme or sign up with a paid service. Besides, you can also customize what field that you want to be displayed on your contact forms such as name, e-mail, or phone number. Moreover, without having to log in to a website, you can check messages from your existing mailbox because this app will send contact form submissions to your mail. Also, while collecting the contact information of customers, this app will also tell you other information, for example, their location, IP address, what pages they viewed before contacting you, and most importantly how they found your site. These details will help you understand more about your customers, and as a result, you can satisfy their desire better.
Highlight features
Offer free "Contact us" page
The contact form can be customized
Receive submissions in your mailbox
Collect customers' information
Protect your website from spam
Price: Start from $0/month
Rating:4.6 / 5
Easyship ‑ All in one shipping by Easyship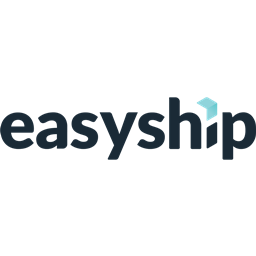 Easyship, like its name, is a shipping app that can help reduce the shipping costs, sell worldwide, and boost up the conversation rates. Any merchant when using the app can access directly thousands of courier solutions, hence, you can save money and time. Easyship provides with simple shipping rules. For instance, you only need one account to connect with over 200 shipping solutions. In addition, you can synchronize your orders and print the labels in a single click. Orders are automatically updated as "fulfilled" with the tracking numbers as well as courier names. Easyship can offer ready-to-go documents. All docs including shipping labels, declarations, and customs invoices are automatically created and downloaded. It also guarantees the taxes and duty and requires no fee. You only need to pay for the shipping fee and versatile shipping options can enhance the conversion. Easyship can automate every shipment from the tracking numbers to packing. As you can see, the app is free and can give you a chance of negotiation with couriers to get the best deal for you as well.
Highlight features
Get accessed to over 200 shipping solutions and shipping rates by only an account
Show all required taxes, courier fees and duties for each country
Boost up the conversion rate
Automate every shipment
Reduce the customers' complaints
Price: Free to install. External Charges may apply.
Rating:4.7 / 5
Digital Downloads by Shopify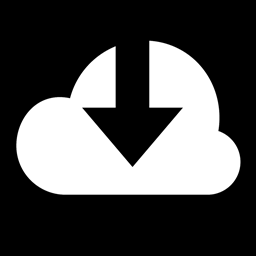 As a shop owner, you wish to sell digital products on your online store. Shopify has given out an app called Digital Downloads to suit your need. The first special thing about this app is that it is totally free. You still get benefits from this without managing to buy it. Secondly, Digital Downloads is the app allows you to attach files such as download links to your digital products. Thanks to this, customers only need to click to the links they receive after checkout or their emails to buy them. In addition, if there are updated versions of the digital products, it will automatically send you the links to have your own ones updated. This is to ensure that you have the most optimal products. Finally, you will find it comfortable because of its stalling process. Digital Downloads is not only easy to set up but also quick to use. However, it has a not quite good side is that when you get an order which has mixed with both physical and digital products, you have to send the download link of the digital product manually and ship the physical product also. Despite one small downside, Digital Downloads is believed to be one of the best apps helps you sell the downloadable products. So, install this app now because you can experience these great above.
Highlight features
Immediately send attached files to clients after checkouts
Set downloads limit if it's necessary
Offer download digital links
Attach files to your products
Send updated download links to customers
Price: Free
Rating:3.9 / 5
Benchmark Hero ‑ Site Audit by Storeya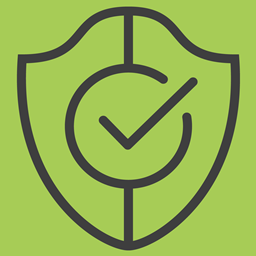 It is not easy for the online sellers to boost the business in the competitive market like Shopify marketplace. This Benchmark Hero Shopify app will be an effective tool for any store owners to have the detailed website audit to have a deeper understanding of their store's performances. Based on 7 or 8 figures benchmark, all the store's sales figures will be analyzed most detailly. Therefore, online merchants can make the best decisions to improve their sales and retarget the marketing strategies. Moreover, with this app's features, it is also possible for the app users to increase the traffic as well as conversions. Besides, the Benchmark Hero Shopify app can help the store owners to increase the trust by ranking the site for multiple purposes such as business, marketing, technical and eCommerce. Finally, this app is a totally free and user-friendly app so it does not require any coding knowledge.
Highlight features
Create the trustworthy web store
Provide guides through actionable items
Automatically audit and rank the site for multiple purposes like business, marketing, technical and eCommerce
Easy to compare with 7-8 figures
Support to install easily
Price: Free
Rating:4.9 / 5
Back in Stock by Back in stock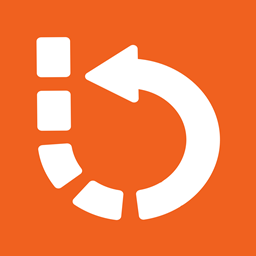 You do not want to lose the sales when the inventory run out. The Back in Stock invented an app for this problem. Its name is Back in Stock app. This app is simple to set up and runs automatically. Moreover, there are many features that make your stores become attractive to your customers. For example, the Automated email alerts feature will help the Shopify owners to manage the customers signup or whenever the email comes. When you restock products the waiting customers are emailed instantly to bring them back to your store and complete the purchase. In addition, this theme integrates with different themes and Marketing apps such as MailChimp, CampaignMonitor, ConstantContact, etc. Last but not least, the Back in Stock allows you to make your own button or use our flexible JavaScript API.
Highlight features
Automate email alert
Integrate with Themes and Marketing apps such as MailChimp, CampaignMonitor, ConstantContact,
Create custom experiences with your own button or use our flexible JavaScript AP
Powerfully customize
Easy to set up
Price: From $19/month. 30-day free trial.
Rating:4.9 / 5
Bulk Discounts by Space squirrel ltd.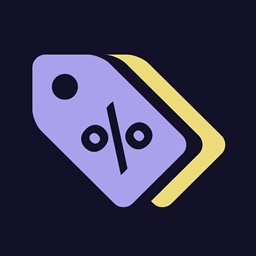 Bulk discount is one of the hottest app developed by Space Squirrel in the field of marketing and sales. With the app, you can make up to 25,000 thousand coupons at a time, and the pool of these discounts will be distributed to customers when they visit the site. The app runs on three basic steps: generate discounts with few second processing, then you click on any codes and convert it into CSV file, and manage the codes by accessing to Shopify Admin Account. In general, bulk discount is a great tool in making discount codes become available to each merchant, hence the purchasers are likely to come back your store; profits, accordingly increase also. To evaluate the effectiveness of your shop, the admins can go to the dashboard to see statistics and trends recorded within a day, which assists you in changing marketing strategy to attract more buyers. The app is totally free to install. You don't need to pay any amount of money but can boost your sales. So, download and use the app now!
Highlight features
Produce thousands of codes
Keep loyalty customers
Boost sales revenue
Manage the number of orders
Install freely
Price: Start from $0/month
Rating:4.2 / 5
Facebook Chat by Powr.io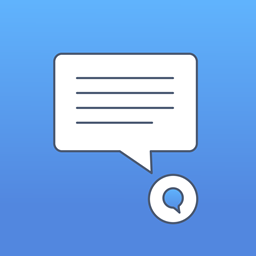 With millions of users, Facebook which is considered as the most popular social media is the promising market for any online sellers. The Facebook Chat Live Chat by POWr is an effective tool for the merchants to connect their Shopify stores with the Facebook Messenger chat. Whenever the visitors come to the shops, the live chat will appear to communicate with them to motivate and answer any questions. Moreover, by Facebook live chat app, the chat window can be customized with multiple images, colors, or texts fonts. The Facebook Live Chat app also allows the users to crate the personized welcome message, icons or their own background images. In addition, the app users can use the text with different languages as the results of language supports. Last but not least, this app is totally responsive to all the products images will be displayed perfectly in different devices.
Highlight features
Enable filtering products and customers data easily
Allow the visitors to add products to the cart without leaving
Automatically update
Enables viewing as a customer
Support to marketing strategy
Price: Free plan available
Rating:4.7 / 5
Google Shopping by Shopify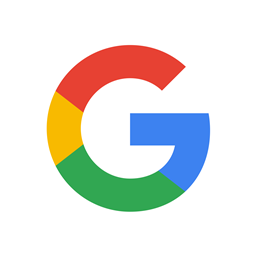 Shopify's Google shopping paves the ways for online shops to approach thousands of potential customers. The app allows the admins to update your products in the merchant center, meaning that you will have a list of item feed that you can make any alternatives on the prices or discounts of the products. Therefore, your time will be saved and you can turn to other tasks to improve your marketing campaign. Besides, the app helps to create smart and quick interface as well as synthesize to the merchant center. By this, you can easily select a group of products with the highlighted brand and attractive prices to lure customers to buy. In addition, the stores' admins are capable of designing landing pages on their own to optimize the maximum space for discounted items as well as adding keywords related to the products to serve for shoppers' purposes. The most important thing is that you do not need to pay any cost to launch the app. The app is totally free. Therefore, click "install" immediately to experience google shopping.
Highlight features
Update products in Merchant center account
Launch an effective marketing campaign
Assess the results of marketing campaign
Customize Google Ads
Design neatly and professionally
Price: Start from $0/month
Rating:1.5 / 5
Upsell and Cross‑sell Products by Exto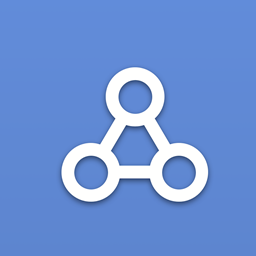 Upsell and Cross-sell Products, which is released by the Exto team, is an important tool for all Shopify e-commerce administrators to increase sales in a convenient way with upselling and cross-selling recommendations. With Upsell and Cross-sell Products, you are enabled to boost your revenue by increasing the average value of every order. Significantly, this extension will define the purpose of related products and allow you to immediately configure the application. Please kindly keep in mind that this application is already optimized for speed-serving even if there are recently up to 500.000 products stores before your very eyes. Furthermore, you can set the rules for defining related products by price, tag, collection, title, vendor, style, color, type, SKU, weight, and way more. As a friendly notice to you that Upsell and Cross-sell Products enables you to be as much specific as possible when creating different rules for separate products. A 14-day trial is still available, you are also provided with a 30-day money back guarantee, check it out
Highlight features
Define the related products with various options
Set the different rules for each product
Add or drop the chosen product with one click
Systemize the rules as per the importance levels
Provide a feed displaying recently viewed items
Price: Start from $0/month
Rating:5.0 / 5
Exit Intent & Messenger Popups by Optimonk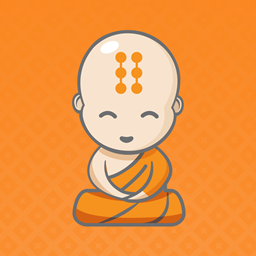 OptiMonk Exit & Retarget Popup designed by OptiMonk is an app which allows you to retarget your visitors with exit-intent popups. This app offers various useful features. Firstly, Onsite retargeting provides you a powerful and simple way to convert more visitors to buyers and also build your email list. Whenever a visitor is going to leave your website without buying anything, a popup will appear with a very appealing special offer. By using the exit intent technology, you would get a second chance to convince your visitors. While some of these visitors will buy immediately, others will get the newsletter first. And because you have collected their email addresses, you can communicate with them directly anytime you want to turn them into customers later. Install now and try out the free 14-day trial with the basic package and see how OptiMonk's exit-intent popups can get you more conversions.
Highlight features
Drive immediate sales
Build the email list
Reduce cart abandonment
Improving customers experience
14-day free trial
Price: From $29/month. 14-day free trial.
Rating:4.9 / 5
Quickbooks® Sync by Bold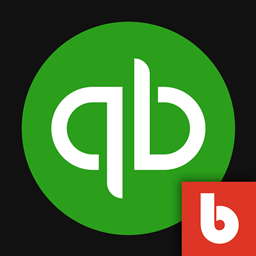 There is an app that is developed with the best features to analyze the profitability is Quickbooks Shopify app. This app provides the Shopify stores owners seamless financial reports. Moreover, it is easy for the admins to import or refund all shop orders quickly and easily by Automatic Daily Sync. QuickBooks Online app allows the users to sync payouts and fees from your Shopify admin page. In addition, exporting order details such as line items, shipping information, and taxes is possible for the users. Based on the imported orders, the store owners also enable to calculate the tax rate and associated tax rate; therefore, the reports will be more clear about tax cost. Last but not least, to make the reports more beautiful and powerful, the admins can customize them easily by this app.
Highlight features
Automatically sync order data
Create a new account or use the existing one to import the information
Export from Shopify into QuickBooks easily
Decrease stress out of dealing with fraudulent orders
Bring the beautifully designed reports
Price: Free plan available. Additional charges may apply.
Rating:3.2 / 5
Free Form Builder by Hulk code, inc.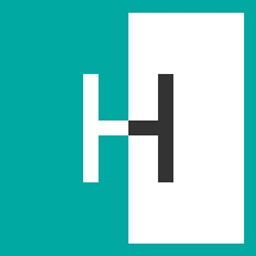 There is an app that makes your store more collective than any shops named Form Builder. This app includes many kinds of powerful tools to build unlimited forms for Shopify stores. In addition, this app also supports the store owners by getting an email for each response. The users enable to customize your stores on your own by the Form Builder layouts. Moreover, because of the fully responsive feature, all your products will be displayed with the best performances on all devices. The shoppers are allowed to sign up anytime they want and they will be satisfied by giving the feedbacks for all they want and this app will collect and analyze feedbacks for you. Last but not least, this app supports many languages for international trades.
Highlight features
Integrate with Poerful CRM tools
Allow to online payment
Provide useful pop-up forms such as surveys, orders,etc
Support any languages
Fully responsive for any devices
Price: Start from $0/month
Rating:4.7 / 5
Messenger channel by Shopify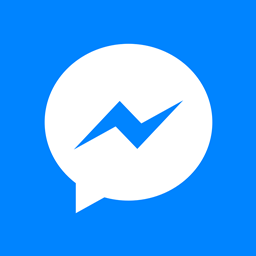 Facebook Messenger is considered the best channel that any Shopify store owners want to connect with their potential customers. By this Messenger Channel app the users can add their products to any browses. Therefore, it is totally easy for the users to use Messenger to maximize their revenue. Moreover, this app allows the shop owners to attract more customers to their websites and make purchases. The customers will be impressed with your store performances because of all the customizable tools. In addition, you also can track any buyers and Facebook sales by using the sales channels. Finally, there is a button called Message Us that helps your customers to contact and make comments about your products, therefore, you can optimize the customer satisfaction.
Highlight features
Increase the sale with Messeger
Update the customers automatically
Provide the Add the Message Us button
Fulfill Messenger orders
Track the sales effectively
Price: Free
Rating:3.7 / 5
Point of Sale by Shopify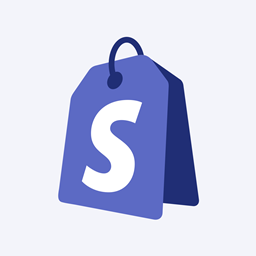 Trade marketing is important today, therefore, displaying products on the website is a key factor to provoke customers to buy their products. Point of sale by Shopify gets high trust among a lot of online businesses and offers customers with many distinctive features. First, you can send emails or newsletter to customers. These emails will provide the latest information about discounts or sale-off season and return regulations. Besides, Shopify POS also add extra taxes automatically based on the merchants' location. Second, to capture more visitors, the app enables buyers to pay their bills under a lot of cards like Visa, MasterCard, Discover, American Express, Apple Pay and Android Pay. Moreover, you can have a profound analysis based on the sale reports so that admins can change the marketing campaign in time. Third, thanks to Shopify POS, your system will be safer and have stronger security. Amazingly, the app is free to install so, why don't you download the app right now?
Highlight features
Be available on iPad, iPhone and Android service
Trade goods from anywhere
Keep track of and update customers' orders with Shopify
Provide email to confirm the payment
Increase the security via PINs
Price: Start from $0/month
Rating:3.2 / 5
Sales Notification by Makeprosimp
Developed by MPS, Sales Notification provides you the special feature to show your recent sales on the page which customers are able to take views. Because of this, they are encouraged to make much more purchases from your online store. In addition, they also can see the previous orders made by the others so that they will feel your shop trustworthy and advertise it. With the positive reviews, your online shop will become reputed and well-known. You can set up the Sales Notification app simply just a few minutes. Besides, it has an eye-catching design which is really charming to the clients. They'd love to see beautiful things. Your design is so attractive that they will be interested in the items more. If you are not satisfied with something, you are able to customize it as you expected. Set up Sales Notification now so that you won't miss those wonderful features.
Highlight features
Allow you to create your sales notification
Eye-catching designs for you to choose
Hide the particular items you don't expect
Hide unexpected orders in sales notification
Display the high traffics on your store
Price: Free
Rating:5.0 / 5
Recurring Payments & Orders by Paywhirl inc.
Do you want to make payment procedure become easier? Would you like to bring satisfaction to customers when they pay for your products? These questions are solved with Recurring Payments & Orders developed by payWhirl Inc. The app has received a lot of positive reaction of many online stores in improving the process of payment. Recurring payment offers a lot of distinctive features. First and foremost, the app provides popular methods of payments for buyers. They can choose to pay by Credit, Debit, ACH or PayPal card so, your customers choose their frequently used method. Second, purchases are able to create accounts on their own to manage their notifications as well as their buying history. Thanks to the account, your store can also control the number of subscription and gather essential data which helps you to send the latest discounts to capture customers' interest. Last but not least, Recurring Payment integrates with other apps to bring the convenience to visitors when they are shopping around. The app connects with MailChimp, Google Analytics, ShipStation, Custom Scripts and so on. Recurring Payments offers four types of packages: free, pro ($49 per month), plus ($149 per month), and ultimate ($249 per month).
Highlight features
Provide new payment options
Manage customer subscription plans
Customize design with color picker
Attract subscribers from the third party
Sellecting billing dates on a calendar
Price: Free plan available. 14-day free trial. Additional charges may apply.
Rating:4.5 / 5
Buy Button channel by Shopify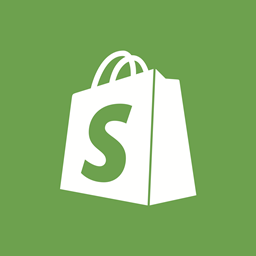 With shop owners who are running busy businesses, managing orders can become the big convern. Now with Buy Button channel by Shopify, all of your problems will be solved with just the help of Buy Button. With the customizable Buy Button which can be beautifully designed yourself, customers can checkout in every website or blog that they are browsing at the moment. More than that, the Buy Button channel will help you to make a checkout link to feature in posts outside of your store, along with fulfilling orders and track sales so you no longer have to go to any other web pages. And most importantly, you will be able to edit the products details without having to decode on your website, which makes Buy Button channel even more helpful. Install Buy Button channel for free right now if you are interested in these wonderful functions!
Highlight features
Customized Buy Button will help customers checkout everywhere
Make a checkout link that can come in handy anytime
Design the Buy Button to make it look matchy
Be able to edit products details faster
Fulfill orders and track sales easily
Price: Free
Rating:2.2 / 5
Partial.ly Payment Plans by Partial.ly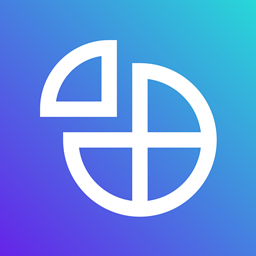 Partial.ly Payment Plans is an app providing users with payment plans for selling products and services. You can create payment plans manually or choose those which are fully automated. The consumers can still choose to checkout with a standard method or use the payment plans instead. Once they select the payment plan checkout option, the order will spontaneously be included in your Shopify admin. Therefore, it is easier for shop owners to manage fee, down payment or charges related to orders. Moreover, this app offers consumers with multiple payment methods then it is various selection for them to choose and they can pick the one they like. Besides, this software will automatically use custom payment plan terms for each case based on the pre-set checkout criteria.
Highlight features
Provide users with payment plans to sell products/services
Fully automated and manual payment plans are available
Easy to manage fee, down payment, term and payment frequency
Offer clients with multiple payment methods
Automatically use custom payment plan terms based on pre-set checkout criteria
Price: Start from $0/month
Rating:4.2 / 5
Give & Grow by Pledgeling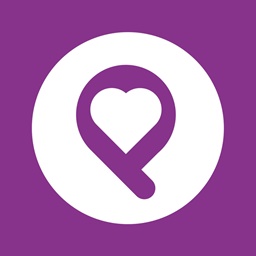 Such an effective solution for the Shopify store owners to boost the sales and the donation from the customers, the Give & Grow app is the trustful method used by thousands of worldwide customers. With more than 150 thousand vetted organizations data, the store can pick up the cause. In addition, the seamless integration between the store and the app platform will help the customers have the real-time experience about donation with the color scheme and the displayed icons. Especially, the users are allowed to share or make an announcement on social media or emails to collect the rooftops and tell the customers about their donation to society. By the social impact and giving keys, the store revenue will be boosted. Besides, it is also easy for the admins to track their KPIs as well as revenue ROI on the dashboard.
Highlight features
Provide the outstanding landscape
Make an announcement on social media that the buyers can share
Enable customizing your impact calculator by choosing schemes
Display the real-time impact and track KPIs
Increase the loyalty of customers by increasing the conversion rate
Price: Free to install. External Charges may apply.
Rating:5.0 / 5
Shopcodes by Shopify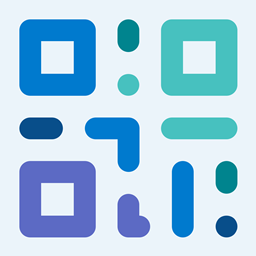 As the name of the app suggests, Shopcodes helps you to create QR codes for your store items. If you want to reduce the time of finding products for your consumers and provide them with better shopping experiences, you can use QR codes and your clients can scan these codes instead of traditional searching. Moreover, the software also allows you to open promotion by adding discounts to customers of they use Shopcodes purchase and as a result, it can encourage your buyer to use it and place the order. Another interesting thing is that it is available to track the conversion rates and traffic of your store from the Shopcodes using Shopify analytics. Besides, you can customize the Shopcodes to fit your needs and wants simply via the app dashboard.
Highlight features
Quickly generate QR codes for products
Easy for consumers to scan codes to shop
Available to add discounts when using Shopcodes purchase
Able to check store's conversions and traffic
Simple to customize the Shopcodes
Price: Free
Rating:4.1 / 5
Super Watermarks by 2b
Watermarking is a common approach for Shopify users to personalize or protect their images. However, adding logos, stickers, labels, badges and frames might be a boring and time-consuming task if the number of images is considerable. That's where Super Watermarks comes to assist you. Super Watermarks is an advanced but also easy-to-use watermark bulk editing application for your product images. It allows you to add highly configurable watermarks, logos, stickers, labels, badges and frames to your products. With the slogan "The next level of adding watermarks, badges and stickers", Super Watermarks provides full detailed instructions to help you manipulate easier than ever, in line with the "Super" spirit of the application.
Highlight features
Add watermarks, stickers and badges automatically
Protect your intellectual works by labeling them
Promote your marketing campaigns with special stickers or your own logo
Remove stickers and restore your original images
Price: Start from $0/month
Rating:4.5 / 5
UserGems by Usergems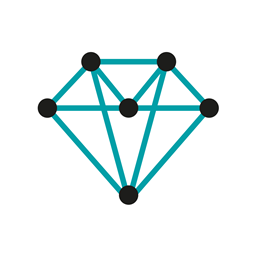 UserGems can provide users with detailed social information on new customers and inform them immediately as important people, including journalists, investors, influencers, etc. buy your products. What UserGems app can do for your store is that it helps find out important shoppers to create more sales. For example, when you identify some top customers in your customer base, you can turn them into ambassadors of your brand. In case your customers are micro-influencers, you can have them boost up your brand. With bloggers or journalists, they use your products, then writing about them. If you can understand more about the app, it is time you could get started by integrating with your Shopify account without requiring any technical knowledge. Also, if you want to receive notification in Slack, it is better to generate your accounts, then your VIP visitors or customers will appear automatically.
Highlight features
Find out influencers in customer base to turn them into supporters
Notify users through Slack messages when an important customer purchases orders
Get social information of new customers to help users offer private support
Engage important shoppers to create more sales
Integrate with Shopify store in a simple click
Price: Free plan available. 14-day free trial. Additional charges may apply.
Rating:5.0 / 5
OptinMonster Email Popups by Retyp, llc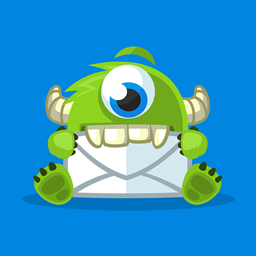 OptinMoster Email Popups designed by Retyp, LLC allows you to easily create forms to capture emails, deliver coupons, and other dynamic content to visitors. This app offers various features which might be useful for you. Firstly, it helps you to grow your email list quickly. It is because by using email popups, scroll boxes, welcome mats, etc. this app would help you convert abandoning visitors into your subscribers. Secondly, it can help you reduce cart abandonment and also boost sales conversions by using popup targeting such as Exit-Intent, Geo-location, OnSite Retargeting, and so on. Moreover, OptinMonster Email Popups' drag & drop builder feature allows you to create visually stunning email popup forms and campaigns which are optimized to achieve the highest conversion rates. Last but not least, you are not required to have any coding or development skills to set up and use this app. Install now to get a free trial experience this app for 30 days.
Highlight features
Create beautiful email popups
Collect visitors' emails
Reduce cart abandonment
Increase sales conversion
30-day free trial
Price: $49/month. 30-day free trial.
Rating:5.0 / 5
Better Coupon Box [Discontinued] by Beeketing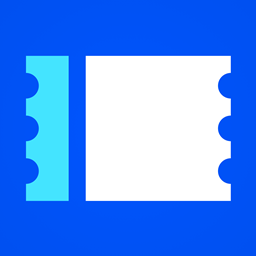 Most online stores spend a considerable amount of money on Ads but they are still unsatisfied because of a low conversion rate. Understanding the problem, Beeketing had developed Better Coupon Box so as to support shop owners to increase their revenues by several channels. Basically, Better Coupon Box main function is creating a pop-up with a promo code which supports shoppers to purchase products with the best price. Moreover, the pop-up could both instruct visitors to interact with the store's fan page on Facebook or Twitter and record their email address. With the aim to support shoppers, they could use the coupon to get a discount for a product whenever they are ready. On the other hand, the developer allows users to fully customize their pop-up with many well-design themes including exclusive themes for special occasion namely Xmas or New Year Eve. Not only developing the interface but User Experience on Better Coupon Box is also optimized so as to create an easy-to-use application for everyone. Finally and especially, Beeketing is offering a plan for every shop owner to experience the application and increase their revenues for free and forever. Hurry up if you don't want to miss a big chance!
Highlight features
Enhance vistor engagement, boost sale
Increase email list, subscribers on social media
Convenient coupon access for shoppers
Completely customizable with well-designed themes
Easy to use with UX & UI development
Price: Start from $0/month
Rating:4.8 / 5
How AVADA.io ranks Shopify Free apps list
These above 69 Free apps for Shopify are ranked based on the following criterias:
The ratings on Shopify App store
The app's rank on search engines
The prices and features
The app provider's reputation
Social media metrics such as Facebook, Twitter and Google +
Reviews and assessment by AVADA.io
Top 69 Shopify Free Apps
Special thanks to all vendors which contributed the best 69 Shopify Free apps. We honestly recommend you to give every app above a try if possible. We create Shopify apps review series with the aim of helping Shopify online stores find the best Free for their website. All of the information on the review (including features, description, prices, and links) is collected from the vendor's website or their own published page/ selling channels.
The list of the 69 best Shopify Free apps is kept up-to-date on a regular basis by our team. Please feel free to reach us out if you have any questions related to this app review.
Don't see your app on the list? Wanna contribute more content to this review? Contact us
People also searched for
best shopify free apps
best free apps on shopify
shopify free apps

free shopify apps
best free shopify apps
best shopify apps free
best shopify free apps for ecommerce

shopify best free apps
merchant words free alternative
top free shopify apps