Shopify Find Suppliers Apps 2021
8+ Best Shopify Find Suppliers Apps from hundreds of the Find Suppliers reviews in the market (Shopify Apps Store, Shopify Apps) as derived from AVADA Commerce Ranking which is using AVADA Commerce scores, rating reviews, search results, social metrics. The bellow reviews were picked manually by AVADA Commerce experts, if your app about Find Suppliers does not include in the list, feel free to contact us. The best Find Suppliers app collection is ranked and result in April 2021, the price from $0. You find free, paid Find Suppliers apps or alternatives to Find Suppliers also. The Top 50+ Shopify Free Apps for Every Store.
8 Best Find Suppliers Apps for Shopify
Here is a list of 8 best Shopify Find Suppliers apps:
Oberlo ‑ Dropshipping App by Shopify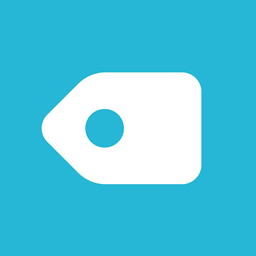 If you want to find products to sell online, don't forget Oberlo. Oberlo app enables you to include hundreds of items in your online store on Shopify without worrying about packaging and shipping. Oberlo helps you import your drop-ship products from Oberlo marketplace or Aliexpress. Also, your orders can be automatically fulfilled after your confirmation. In addition, Oberlo aids in updating your product prices as well as stock level, therefore, you will never sell out-stock products. You can make changes in title, images, description or anything. Oberlo app can allow you to know where the orders are any time with order tracking integration. You can find out products that you already sold on the store to Oberlo and switch easily between the suppliers to offer the best price. You can give yourself a try with Oberlo with its free and available plan. Easily installing and providing positive results, Oberlo is a must-try app for any merchants running their online business.
Highlight features
Find products to sell online
Ship orders automatically
Update the price of products as well as stock level
Be highly customizable
Import drop-ship products
Price: Start from $0/month
Rating:4.8 / 5
Printful: Print‑on‑Demand by Printful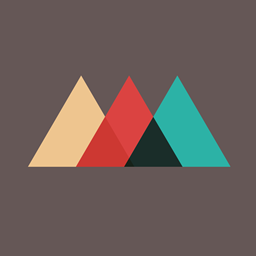 Printful is a reliable partner with some popular print on demand app on Shopify platform. The app can arrange printing and shipping every door's house within about 3 working days at its locations, including North California, California, Mexico, and Latvia (in Europe). You can sell multiple products on Printful ranging from clothes to posters, embroidery, and backpacks. You can easily create your own Printful with your account on Shopify, post your designs, and synchronize products you want to fulfill. The remaining is creating your bill, along with shipping and you are finished. With Printful, you can control your profits, provide discounted samples, store your inventory or personalize your product. As an order is made and completed on Shopify with a Printful product, it will be automatically sent to the Printful team. The team can print and deliver it to your customers under your store brand. With an international team with over 500 people, Printful aims at making e-commerce easy for anyone who is willing to try.
Highlight features
Require no advanced costs
Ingegrate your stores
Automate orders to fulfill
Professional working team
Control your revenue
Price: Free
Rating:4.7 / 5
Printify: Print on Demand by Printify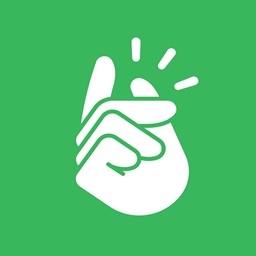 Printify is known as a powerful print on demand platform which empowers you to generate your products with the designs, description and synchronize products to your store, then process the orders as well as deal with printing, along with shipping products directly to your customers. It is estimated that more than a hundred thousand of store owners has been using Printify and there are extra advantages of the app, including multiple choices of products, automating syncing with your store or competitive product prices. In addition, the app is easy to install. All you need to do is clicking the Get button and creating an account or signing with the existing one. Next, you can opt for the products and a print provider. After uploading your expected design file in Mockup Generator, you can publish it and synchronize with your Shopify online store. Finally, you can sell your products while Printity takes care of both fulfillment and dropshipping.
Highlight features
Create products with your designs
Synchronize products with your online store on Shopify
Take care of the fulfillment and dropshipping
Provide with competitive product prices
Easily install and use
Price: Start from $0/month
Rating:4.6 / 5
Spocket by Spocket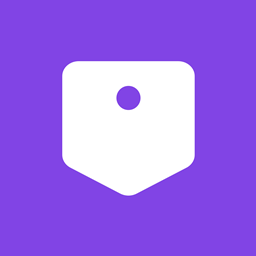 Spocket: Dropship US Products serves thousands of hot products from many reliable suppliers in Europe, Canada, the US, Asia, etc. When working with this app, the app enables you to deliver fast to the customers and say "goodbye" to month-long waiting. Along with that, competition is everywhere, Spocket guarantees to provide your customers with the most competitive product prices. Every product on Spocket can contain discounts from 30 to 60%, which helps you stand out in the marketplace of dropshipping. In addition, your inventory will be updated and you do not have to worry out-of-stock products anymore. It can handle all products and make sure that they are available to ship to your customers. More interestingly, your pre-filled orders will be simply checked-out and fulfilled by just a click. You can also verify the speed of shipping and add the customer pictures to ensure that all products are on the right way to the customers. If you have any trouble with this app, don't forget that there is a support team which is available 24/7 to help you reach success.
Highlight features
Maximize your profits
Deliver fast
Update the inventory
Easily install
Available supporting team
Price: Start from $0/month
Rating:4.8 / 5
Modalyst: Dropshipping App by Modalyst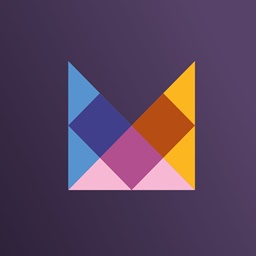 Modalyst is a reliable platform that enables you to find out the dropshipping products for your online store and send them directly to the customers. In fact, the app aims at driving sales and fast shipping, which includes a wide range of selection of brand names besides niche suppliers, affordable goods, trendy, and low-cost products. What makes Modalyst stand out on the marketplace is it can curate about more than 650 niche suppliers, particularly from the USA and Europe. You can also talk directly to the suppliers about your products and orders details. With the purpose of focusing on young women or even teen, the app has about over 100 items and new products that are added daily and ships to more than 80 countries in the world. All of your products will be automatically updated enclosing its information about the inventory, descriptions or prices. In addition, your items are highly customizable that means you can edit variants, pricing, imagery, and descriptions before including them into the store. Furthermore, the customers can know exactly where their orders are through the app which can synchronize items with your Shopify.
Highlight features
USA Dropshippers Shopify. Works with Oberlo and Spocket
Update trendy items and new brands
Update all the productsand orders information
Fast delivery
Customize every item
Synchronize with your Shopify store
Price: Free plan available. Additional charges may apply.
Rating:4.3 / 5
teelaunch: Print on Demand by Teelaunch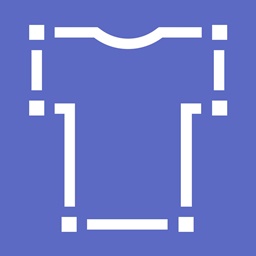 As you might not know about, Teelaunch: Print on Demand developed by teelaunch is actually a pioneer in the print on demand on Shopify. What Teelaunch can do to your store is that it helps you create unique products quickly and easily. The app can handle whatever a store owner throws at it. Also, Teelanuch can provide you with the best level of performances and quality and it is estimated that more than 20 products are already created within seconds when using this app. You can sell multiple items on Shopify store such as accessories, home commodity, wall art, jewelry, drink-ware, dinnerware, apparel, office, or all over print. Besides providing store owners with an amazing shopping experience, the app that includes its manual order toll can allow you to send it orders you might get on the Internet.
Highlight features
Sell your products anywhere
Create your products quickly and easily
Keep the product prices low
Provide high quality and perfomances
Create amazing shopping experience
Price: Free to install. External Charges may apply.
Rating:4.6 / 5
Dropified ‑ Dropshipping by Dropified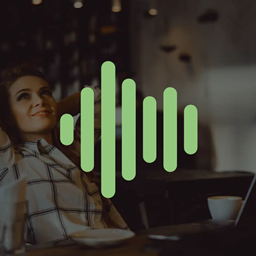 description_hereDo you believe that with just one click, you can add hundreds of your products and manage them easily? If no, you might not have heard of Dropified. Dropifed can offer more than that. Dropified run by dropified is an amazing platform which focuses on running a drop shipping business so you can do whatever you want. As you might not know about, the app can make orders be fulfilled within seconds and automate everything so that you can save your time and finance. In addition, with source better products, it is easy to create the highest conversions and bring joy to the customers when shopping. Additionally, all your orders are highly customized that means you can track and manage them without having any troubles. With Dropified, you do not need to worry about out-of-stock products since it can fast add or change the new suppliers. If you need any helps, don't forget that the support team of Dropified is always available 24/7.
Highlight features
Automate your dropshipping business - AliExpress, eBay & More!
Add multiple products with just a click
Automate every order
Get notified as the prices change
Save time and money
Inlcude custom tracking URL
Price: From $47/month. 14-day free trial.
Rating:4.5 / 5
AOP + Print on Demand Fulfilment & Dropshipping by Alloverprint.it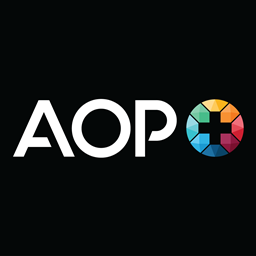 As you might not know about, AOP+ Easy Print On Demand is the world's drop-shipping. What the app can do for you is that it helps to automate the printing in less than 30 seconds. In fact, the app can do printing on demand and then drop-ship to the customers with your own brand. Unlike other sources of printing, the app can print everything, which means that it plays an important role in manufacturing the products you are selling. Your customers can get competitive prices for over-printing items of the print-on-demand services in the US, UK, and European. AOP + working process is as an order is created on your Shopify store including AOP+ products, it can be directly sent to the app, then the app helps print and deliver to your customers. You can get lots of supports since AOP+ app integrates with your Shopify store. Also, you should not forget that AOP+ app contains more than 200 premium and classic products as well as variations.
Highlight features
Organic Print on Demand Fulfilment & Worldwide Dropshipping
Create products in seconds without required skills
Automate printing under requirements
Print any thing inside house and ship directly to customers
Sell unique items
Support over 200 premium and classic products
Price: Start from $0/month
Rating:4.5 / 5
How AVADA.io ranks Shopify Find Suppliers apps list
These above 8 Find Suppliers apps for Shopify are ranked based on the following criterias:
The ratings on Shopify App store
The app's rank on search engines
The prices and features
The app provider's reputation
Social media metrics such as Facebook, Twitter and Google +
Reviews and assessment by AVADA.io
Top 8 Shopify Find Suppliers Apps
Special thanks to all vendors which contributed the best 8 Shopify Find Suppliers apps. We honestly recommend you to give every app above a try if possible. We create Shopify apps review series with the aim of helping Shopify online stores find the best Find Suppliers for their website. All of the information on the review (including features, description, prices, and links) is collected from the vendor's website or their own published page/ selling channels.
The list of the 8 best Shopify Find Suppliers apps is kept up-to-date on a regular basis by our team. Please feel free to reach us out if you have any questions related to this app review.
Don't see your app on the list? Wanna contribute more content to this review? Contact us
Comments for Find Suppliers
---
---
People also searched for
shopify find suppliers apps

find suppliers apps for shopify
top find suppliers for shopify

top shopify find suppliers apps