Best Shopify Facebook Pixel Apps
Top 8 Best Shopify Facebook Pixel Apps in 2023
8+ Best Shopify Facebook Pixel Apps from hundreds of the Facebook Pixel reviews in the market (Shopify Apps Store, Shopify Apps) as derived from AVADA Commerce Ranking which is using AVADA Commerce scores, rating reviews, search results, social metrics. The bellow reviews were picked manually by AVADA Commerce experts, if your app about Facebook Pixel does not include in the list, feel free to contact us. The best Facebook Pixel app collection is ranked and result in June 2023, the price from $0. You find free, paid Facebook Pixel apps or alternatives to Facebook Pixel also. The Top 50+ Shopify Free Apps for Every Store.
Quick Comparisons of the Best Shopify Facebook Pixel Apps
| # | App Name | Vendor | Pricing | Rating | Image | Action |
| --- | --- | --- | --- | --- | --- | --- |
| 1 | Ads | Varinode, Inc. | Free | 4.9/5 ⭐️ | | Get app! |
| 2 | Trackify Facebook Pixel App | REDretarget | From $24.95/month. 7-day free trial. | 4.4/5 ⭐️ | | Get app! |
| 3 | Pixel Conversion Pro Facebook | JDHL Technologies | $5/month. 7-day free trial. | 4.7/5 ⭐️ | | Get app! |
| 4 | Pixel Bay | iPro Academy | $9/month | 3.8/5 ⭐️ | | Get app! |
| 5 | FBTrack ‑ Facebook Pixels App | Optiapps | $7.99/month | 4.6/5 ⭐️ | | Get app! |
| 6 | PixelHook ‑ Ultimate FB Pixels | Pixel Plex | $12.99/month | 3.2/5 ⭐️ | | Get app! |
| 7 | izyPixel | izySuite | $9/month | 5.0/5 ⭐️ | | Get app! |
| 8 | Pixel Power | eCom Fastlane | $4.99/month | 5.0/5 ⭐️ | | Get app! |
Top 8 Best Facebook Pixel Apps for Shopify stores:
Here is a list of 8 best Shopify Facebook Pixel apps:
Ads by Varinode, inc.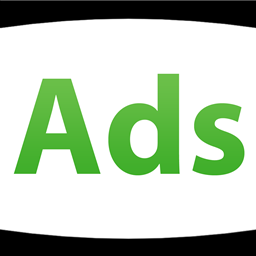 Ads by Varinode, which is designed by Varinode, Inc. is an amazing app which helps e-commerce increase sales effectively while saving marketing expense. With Ads by Varinode, you can display your product ads on partner stores in exchange for theirs displayed on your store, attracting new customers and driving high volume traffic to your website. Additionally, you can easily customize the display of your ads to best fit your store site, which helps create an attractive look and feel for your online store and even increase customer retention rate. Especially, this app also provides you with real-time publisher and advertiser analytics to help monitor ads performance and see your progress, which is a precursor to modifying your future marketing strategy. Install Ads by Varinode and experience its astonishing features forever at no charge!
Highlight features
Gain more traffic by exchanging product ads with other stores
Easily create ads by importing Shopify products
Segment and target customers effectively based on categories
Measure the effectiveness of ad campaigns with real-time analytics
Flexibly customize the look and feel for your product ads
Price: Free
Rating:4.9 / 5
Trackify Facebook Pixel App by Redretarget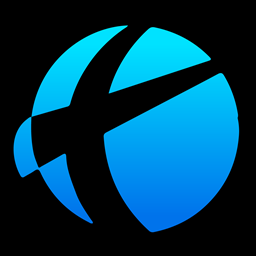 The Pixel is one of the most attractive fields that the Shopify store owners want to work effectively. The Trackify Facebook Pixel App will be the tool helping you achieve this success. This app is integrated with numbers of apps such as facebook pixels, measure customized pixel events, etc. Therefore, this Trackify enables optimizing the sales by increasing the conversions. By few clicks, it is easy for the users to install with no coding or technical knowledge. In addition, the users can create their own their backup pixel which will keep the data safe. Moreover, this app also allows the users to build up Facebook & Google Product Catalog, which helps the users automatically sync the Facebook retargeting ads. More importantly, the store owners enable analyzing their data and get the daily report to managing the marketing ads more effectively.
Highlight features
Track the pixel events and protect the critical optimization
Create high conversion with customers
Retarget the marketing ads
Analyze the data with reports
Integrate with many Shopify apps
Price: From $24.95/month. 7-day free trial.
Rating:4.4 / 5
Pixel Conversion Pro Facebook by Jdhl technologies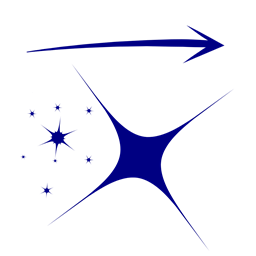 The Pixel Conversion Pro app is considered as one of the best apps for the Shopify stores which are expanding to their business to many countries. This app enables tracking all the transactions and all the events to understand more about visitors, so you will attract more customers. It is also very convenient for the users to customize their own store with multiple features and themes. Moreover, this app is totally FREE for Shopify users so they can save a lot of money as well as making more profit. More importantly, the app is so easy to set up because of the one-click installation, and then it will be updated automatically. This app not only provides the correct code that you just need to record the purchase once. In addition, it also allows the customer to know more about your newest events and you totally manage them through your Facebook Ads Manager Reports.
Highlight features
Correct the codes manually
Track the transactions
Figure the correct ROI when you review the ads performance
Optimize the Conversion type advertisements
Easy and Free to install
Price: $5/month. 7-day free trial.
Rating:4.7 / 5
Pixel Bay by Ipro academy
Pixel Bay app is fully integrated with your Facebook Ads, and it's totally approved on every feature. Due to this app, your visitors are automatically and actively being updated.
Permit's say a person comes on your website online, and also you promote a variety of products. Audiences and conversions are generated through specific merchandise in your store. This lets in you to categorize your possibilities and clients primarily based on which merchandise they have got bought. Once you create the customer, you could now do 3 powerful things. You could re-goal them with ads for more products. If they didn't purchase, you could create dynamic Facebook ads. Besides, you can use these new audiences primarily based on your particular product to construct without a doubt effective lookalike audiences. The power of this first-rate software program is infinite to your shop.
This app will supercharge your facebook pixel while creating responsive visitors. Install it so you can use a trial version for 7 days to explore more about features.
Highlight features
Can automatically create custom audiences
Permit to create a product catalogue
Can reduce your Facebook ad costs
Drastically enhance your sales
Can improve your relevancy scores
Price: $9/month
Rating:3.8 / 5
FBTrack ‑ Facebook Pixels App by Optiapps
FBTrack is an effortless, and low-cost Fb Pixels supervisor. It permits you to get the most of your facebook commercials by way of permitting you each to put in more than one main or backup Fb Pixels.
It also connects facebook Pixels to precise collections for your keep with some clicks. You may then be able to music all conversion activities, with the highest quality precision, and supercharge your facebook Pixels for optimum earnings. You can install up to five extra backup Fb Pixels for your store further to your fundamental Fb Pixel, which you install the usage of FBTrack. You can set up up to 20 collection Fb Pixels. A set pixel will fireplace most effective for the goods that are a part of that series. That is why permitting you to better phase your facts for surgical precision target market constructing, and re-targeting.
Your facebook will report with high accuracy information when you own FBTract. Install it or you can use a trial version for 7 days.
Highlight features
Can install up to 5 additional backup
Can install up to 20 Collection
Shipping cost is included in the purchase value
The app can work with any theme
Provide fast and optimal Facebook Pixel
Price: $7.99/month
Rating:4.6 / 5
PixelHook ‑ Ultimate FB Pixels by Pixel plex
This app supports and enhances the leverage functions of Fb Pixels to your keep. It lets even advertising and marketing novices construct leveraged pixel records that till now best-sophisticated marketing professionals may want to harness.
This app supports and complements the leverage features of Fb Pixels on your save. It could even appropriate for marketing beginners to construct leveraged pixel data until now only state-of-the-art advertising specialists should harness. One-click on uploadable product catalog feed for facebook. Run DPA (Dynamic Product ads) ads in minutes the usage of the Pixel Hook product catalog feed. Pixel Hook affords about nearly 100 percentage facts restoration. So there isn't miss any facts. Pixel Hook consists of free access to our online education about Fb advertisements and updates.
For an extremely low monthly charge, you are getting a notable app that will help you to develop your business. Manage records in the proper manner so this app will truly beneficial to your future.
Highlight features
Can send your customer data through the pixel
Uploadable product catalog feed with one click
Support speed and reliability
Free access to traning video
Provide different pixel types
Price: $12.99/month
Rating:3.2 / 5
izyPixel by Izysuite
IzyPixel ism known as a revealing tool of your facebook pixel with powerful function. This tool will support you to create frequently visitors and manage everything from your online store.
IzyPixel will enable you to automatize the creation of a focused target market. IzyPixel permits you to get the process accomplished earlier than you get bored with it. Create custom audiences on your collections. Besides, the user interface is smooth and neat, and this makes you enjoy more comfortable and the IzyPixel app along with the assist from the customer service middle and aid team. For superb features, you can create custom audiences. Moreover, IzyPixel no longer only optimizes your conversion, however also easy to install and update. Besides, it could comply with the principle of facebook events. Your ad costs will move down and your sales will move up.
Though you have to pay a fee for using, it will be a deal for you. This tool will help you to boost your sales and attract more customers.
Highlight features
Can create custom audiences
Can optimize your conversion
Easy to install and update
Follow the main Facebook events
Works for products and items
Price: $9/month
Rating:5.0 / 5
Pixel Power by Ecom fastlane
Pixel Power has found by Ecom Fastlane. It provides a tool to optimize your online store on facebook.
With this app, you can follow essential features such as improve the page, view the content, add to cart, etc. Pixel power improves upon your keep's baseline pixel installation and sends all the shop activities essential to improve your facebook Pixel. Pixel power guarantees your purchase events only get recorded once. So in case your patron refreshes or revisits their thanks web page, it will best track the occasion one time. This app permits you to customize the price of checkouts you ship to FB. Pick out whether or not you want to send the Subtotal (cart value) or the Grand general (transport and taxes blanketed). Having this pliability is essential for shops that rely upon transport charges as a part of their normal sales.
When this app offers nearly $5, but you will own a powerful tool for optimizing a bigger profit.
Highlight features
Can improve the page view of facebook
Can view the whole content
Follow the add to cart device
Can check the initiate
Ensure your purchases are recorded
Price: $4.99/month
Rating:5.0 / 5
How AVADA.io ranks Shopify Facebook Pixel apps list
These above 8 Facebook Pixel apps for Shopify are ranked based on the following criterias:
The ratings on Shopify App store
The app's rank on search engines
The prices and features
The app provider's reputation
Social media metrics such as Facebook, Twitter and Google +
Reviews and assessment by AVADA.io
Top 8 Shopify Facebook Pixel Apps
Special thanks to all vendors which contributed the best 8 Shopify Facebook Pixel apps. We honestly recommend you to give every app above a try if possible. We create Shopify apps review series with the aim of helping Shopify online stores find the best Facebook Pixel for their website. All of the information on the review (including features, description, prices, and links) is collected from the vendor's website or their own published page/ selling channels.
The list of the 8 best Shopify Facebook Pixel apps is kept up-to-date on a regular basis by our team. Please feel free to reach us out if you have any questions related to this app review.
Don't see your app on the list? Wanna contribute more content to this review? Contact us
People also searched for
shopify facebook pixel apps

facebook pixel apps for shopify
top facebook pixel app for shopify

top shopify facebook pixel apps