Shopify Export Apps 2020
10+ Best Shopify Export Apps from hundreds of the Export reviews in the market (Shopify Apps Store, Shopify Apps) as derived from Avada Commerce Ranking which is using Avada Commerce scores, rating reviews, search results, social metrics. The bellow reviews were picked manually by Avada Commerce experts, if your app about Export does not include in the list, feel free to contact us. The best Export app collection is ranked and result in July 2020, the price from $0. You find free, paid Export apps or alternatives to Export also. The Top 50+ Shopify Free Apps for Every Store.
10 Best Export Apps for Shopify
Here is a list of 10 best Shopify Export apps:
Data Export by Estore automate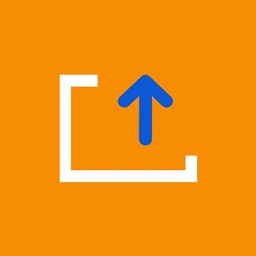 There are a ton of problems that the Shopify store owners have when analyzing the store owners. This Data Export Reports app is one of the most effective tools for users to build a competitive Shopify business. It is easy for the Shopify sellers to update and customize the products attributes with simple steps. Moreover, the Data Export Reports app can help the users to create unique and customizable financial reports. It provides many types of sales reports which are transferred into Google Sheet. Then, the reports can be exported via emails, FTP/SFTP, and Google Drive. Especially, the store owners can sort and summarize orders for any attributes such as locations, payment date, etc. Besides, importing data into reports via Google Sheets is also possible, which can retrieve data from Google Sheets.
Highlight features
Provide detail information about the orders
Export reports to multiple formats
Customize the orders by professional tools
Suport a wide range of reports
Support to summary the data through Pivot table in Excel
Price: From $5/month. 15-day free trial.
Rating: 279 - 5.0 / 5
Xporter Data Export Tool by Eshopadmin inc.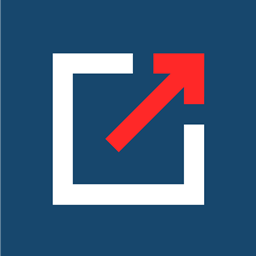 Based on the web-based solution, the Xporter Data Export App is one of the most useful tools to export the data to a different spreadsheet format. This app is totally free and easy to install for the store owners with one click. The Xporter Data Export App also allows the Shopify store owners to export the orders data into products, blogs, all materials. Especially, all the spreadsheet will be saved automatically and transferred through email, FTP, SFTP, etc. Moreover, there are many templates that help the users format their store on their own. With simple steps, this app enables automatical renaming, reordering all the attributes. In addition, this app can integrate with multiple tools such as Soundscan, Aria, DataFeed, etc. Besides, all the products images will be performed perfectly with the responsive tool.
Highlight features
Customize the reports by changing text size and color
Export the data in customizable spreadsheets
Automatically attach the reports to emails
Easy to transfer reports into different forms
Support to integrate with different external tools
Price: From $7/month. 7-day free trial.
Rating: 196 - 5.0 / 5
Excelify by Excelify.io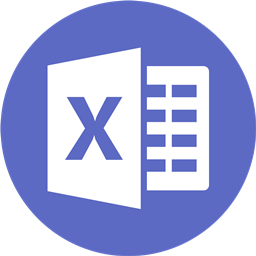 Excelify by Excelify.io is a Shopify app designed to give you complete control over your whole store data by using Excels or CSV files. The app allows you to import or export specific fields in bulk while making sure existing data is kept intact. With the help of Excels and CSV files, adding, editing or deleting Metafields has never been easier. The app also supprots importing from several different platforms, including Uploaded file, URL, FTP/SFTP, Dropbox and Google Drive.
Highlight features
Give you complete control over your whole store data
Use Excels or CSV files for all of your store data
Import/Export Collections in bulk
Add, edit or delete Metafields easily
Suport importing from several different platforms
Price: Start from $0/month
Rating: 92 - 5.0 / 5
Xero® Sync by Bold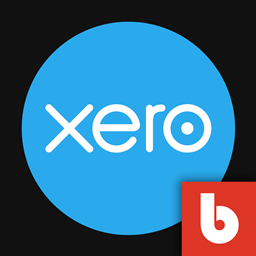 Developed with Bold Shopify app, the Xero can create seamless financial reports within a minute by some clicks. This Xero app gives the Shopify store owners with multiple features that automatically export order data from Shopify into Xero. In addition, the store owners can receive daily notification via emails. Moreover, Xero app provides the users with multiple features to export the orders automatically and transfer them into the differently customizable spreadsheet. There are many attributes as all line items, shipping, or taxes that can be updated daily by this app. Moreover, it is easy for the store owners to create invoices which can be linked to your product report. By a click, this app can automatically import customer data within their orders. This Xero app is an effective way to work around the world through useful integration with different Shopify apps.
Highlight features
Export from Shopify into Xero with details
Provide the worldwide technical support
Creat invoices in one click
Automatically updated data
Support daily reports
Price: Free
Rating: 58 - 3.8 / 5
EXPORT OrderPro by Menelabs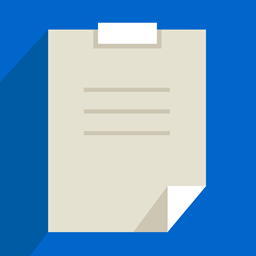 EXPORT OrderPro, which is created and introduced by menelabs, is an app that helps online store owners generate order reports based on their store's sales to send to suppliers or co-workers. This app offers a number of features. First, it provides a drop and drag report builder which helps you easily create reports and customize how your data is presented. It allows you to set up a custom layout to monitor real time new orders and track status change by using Live Report. You can also select and check order status from various types of data such as Inventory, Customer, Sales, Commission, Accounting, Refund, Tax, Transaction, Payment and so on. Especially, this app also lets you send orders report to your suppliers or co-workers quickly and directly through email or FTP to keep them updated on your store's order status. Let install this app and enjoy our 7-day free trial!
Highlight features
Easily customize reports with drop and drag report builder
Allow monitoring new orders and order status
Detailed data to keep track of store activities
Send reports directly via email or FTP to suppliers
Automatically add products images to reports
Price: $14/month. 7-day free trial.
Rating: 35 - 4.8 / 5
Exportable by Stock sync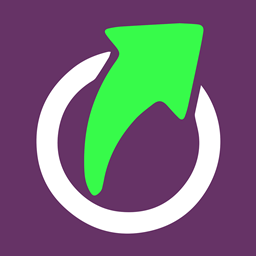 There are thousands of different information that Shopify store owners need to analyze to make the right and real-time decisions. Therefore, having a useful app as Exportable app which creates the bulk of customizable reports within a minute will help the store owners to succeed in their online business. The Exportable also provides many beneficial features that make your shops more outstanding than other competitors. For example, this Exportable app enables transferring the data into many types of sources such as FPT, SFPT, FTP with TLS or emails. Moreover, all the reports can be downloaded and turned to different formats CSV or XLSX, then the users can share them with anyone. In addition, the users can use this app fluently because of the integration between this app with multiple the Shopify stores functions. Therefore, it is also easy for the shop owners to reduce the human errors in the shop operations with vendors, suppliers or warehouses.
Highlight features
Export the order via email or FTP
Provide automatically customizable order reports
Create simple and direct setup
Integrate with other Shopify apps
Enable adding static fields
Price: From $5/month. 10-day free trial.
Rating: 20 - 4.4 / 5
Product & Variant ID's by Webappslive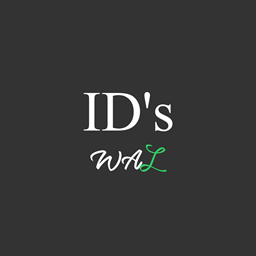 Have you ever been in the struggle of not having enough information you wanted? Product & Variant ID's by Webappslive will take care of it for you and make sure that you will receive all the IDs you need from your store. With Product & Variant ID's, you can get the list of your variant IDs and even your product id's, the things that you will not have when you just simply export a spreadsheet (CSV) of products from your Shopify admin. More than that, by using Product & Variant ID's, you can export the IDs easily just by clicking a button without any coding skill or knowledge needed. With a free demo that can be used on five products available right after setting up, Product & Variant ID's will help you do the work with far less effort.
Highlight features
Give list of various IDs
Export IDs easily
Provide list of product IDs
No coding knowledge required
Free demo available
Price: $6.25/month
Rating: 7 - 4.3 / 5
ExIm ‑ Export / Import data by Mpthemes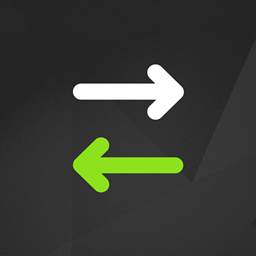 ExIm by MPIthemes is a Shopify app designed to help you export and import your pages, theme settings or blog posts in bulk action, which saves tonnes of your time and effort. The app also allows you to clone your pages and blogs: exporting your blogs, theme settings and pages from existing store or importing these settings into new store. Without any configuration required, the app helps you create a backup version of your pages or blogs, as well as create preset configurations for your customers.
Highlight features
Bulk export-import pages, theme settings or blog posts
Clone your pages and blogs
Create preset configurations for your customers
Create a backup version of your pages or blogs
No configuration required
Price: Free
Rating: 2 - 5.0 / 5
Exportly by Exportly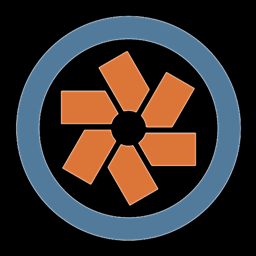 Exportly app is one of the most powerful apps that effectively boost the sales and the conversion rate. This Exportly app is an amazing tool for the shop owners to connect to the Quickbooks Online Company with 3 clicks. Moreover, this app integrates with the Quickbooks Online. Therefore, it is easy to help the customers to complete the transactions by supporting the Shipping and Tax. In addition, this app also supports the users to create sales receipts and invoices for every order. Exportly is useful for the users to customize their store reports such as the customizable heading, colors and text sizes, etc. Last but not least, all the products images will be displayed in the perfect performances with this app because of the fully responsive feature.
Highlight features
Customize the order exports
Export the orders and display on the charts easily
Create the invoices by using the customer, product information
Integrate with Quickbooks Online
Support to connect to Quickbooks Online Company
Price: $10/month. 15-day free trial.
Rating: 1 - 5.0 / 5
Store Images Management by Webappslive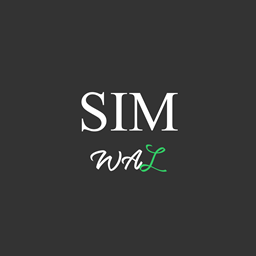 As the name of the app suggests, Store Images Management provides you with a solution to control your photos easier. Once you install this tool, it allows you to export product images on a spreadsheet (like Excel or Numbers on Mac) then you can send all the information and together with the photos of products to your suppliers or retailers. Normally, you have to save product pictures and descriptions separately in different files then put them in a zip folder but you can save all in one file. Moreover, this app lets you download images in batches of 25,50, 100, 500 or 1000 that it will save your time exporting them. If you want to use your own CSV containing handles, you can upload that file to export the images to the spreadsheet as well.
Highlight features
Available to export product photos on spreadsheets
Able to download images in batches
Quickly and effectively export files
Allow users to upload CSV containing handles
Friendly user interface
Price: $6.25/month
Rating: - 0.0 / 5
How Avada.io ranks Shopify Export apps list
These above 10 Export apps for Shopify are ranked based on the following criterias:
The ratings on Shopify App store
The app's rank on search engines
The prices and features
The app provider's reputation
Social media metrics such as Facebook, Twitter and Google +
Reviews and assessment by Avada.io
Top 10 Shopify Export Apps
Special thanks to all vendors which contributed the best 10 Shopify Export apps. We honestly recommend you to give every app above a try if possible. We create Shopify apps review series with the aim of helping Shopify online stores find the best Export for their website. All of the information on the review (including features, description, prices, and links) is collected from the vendor's website or their own published page/ selling channels.
The list of the 10 best Shopify Export apps is kept up-to-date on a regular basis by our team. Please feel free to reach us out if you have any questions related to this app review.
Don't see your app on the list? Wanna contribute more content to this review? Contact us
People also searched for
shopify export apps

export apps for shopify
top export app for shopify

top shopify export apps