Shopify vs Wordpress: Which is better for Blogging?
Last updated: December 01, 2023
Undoubtedly, blogging is a crucial part of any eCommerce marketing strategy. As blogs can have the kind of fresh content in it to be a component of Search Engine Optimization and help you direct a steady stream of users to your site. However, there are still many people who don't realize that fact and make a decision carefully on blogging. In case you are running your online business and you do care about choosing a platform to publish your blogs. You might have to consider the primary goal of your website and pick the one that suits you the most. Learn more about how to add a blog post to your Shopify store
Nowadays, a wide range of retailers is wondering whether Shopify or WordPress would be better for blogging from SEO perspective or not, which makes us decide to write this article today. We are going to go through the pros and cons of blogging on each platform as well as give you a conclusion for this problem. Scroll down to see more:
Reasons why every eCommerce site should have a blog
Here are some advantages of utilizing blogging for your eCommerce website:
Search Engine Optimization
The first benefit that you can get is SEO. A blog can totally drive more traffic to your eCommerce website effectively by increasing the amount of content on your website. As a result, you will have more content also the ability to have more prospective clients to find their way to your website. Also, you can do this better by adding both trending keywords in your blog and share your new blog posts on your social media profiles, which will boost your SEO.
Create your Brand as an Industry Experts
Blogging can help many eCommerce websites enhance their branding as industry experts. Because you can put tips, tutorials and tricks that your target audience is searching for about the latest breaking industry news. At the same time, you will be able to input blog posts that contain sales information for increasing value for your customers with branding purposes.
Get more customers engage
Blogging can totally be a method to engage your customers by telling a story like something inspirational that is relevant to your industry, or from what your clients have shared and the story of your business and many more. Then you can put photos for your eCommerce site of the products you are selling, or a quick video of different methods of utilizing a product, or photos and videos of that are non-product related—yet relevant to your target audience.
Become Perfect Place To Make Announcements
Email marketing and eCommerce website are suitable places for an announcement. However, a blog would be a more excellent one that you can put your latest news and updates for customers. You can inform your audience of your new products, via answers from Frequently Asked Questions section, give them seasonal promotions, or anything new that you would like to share about your brand.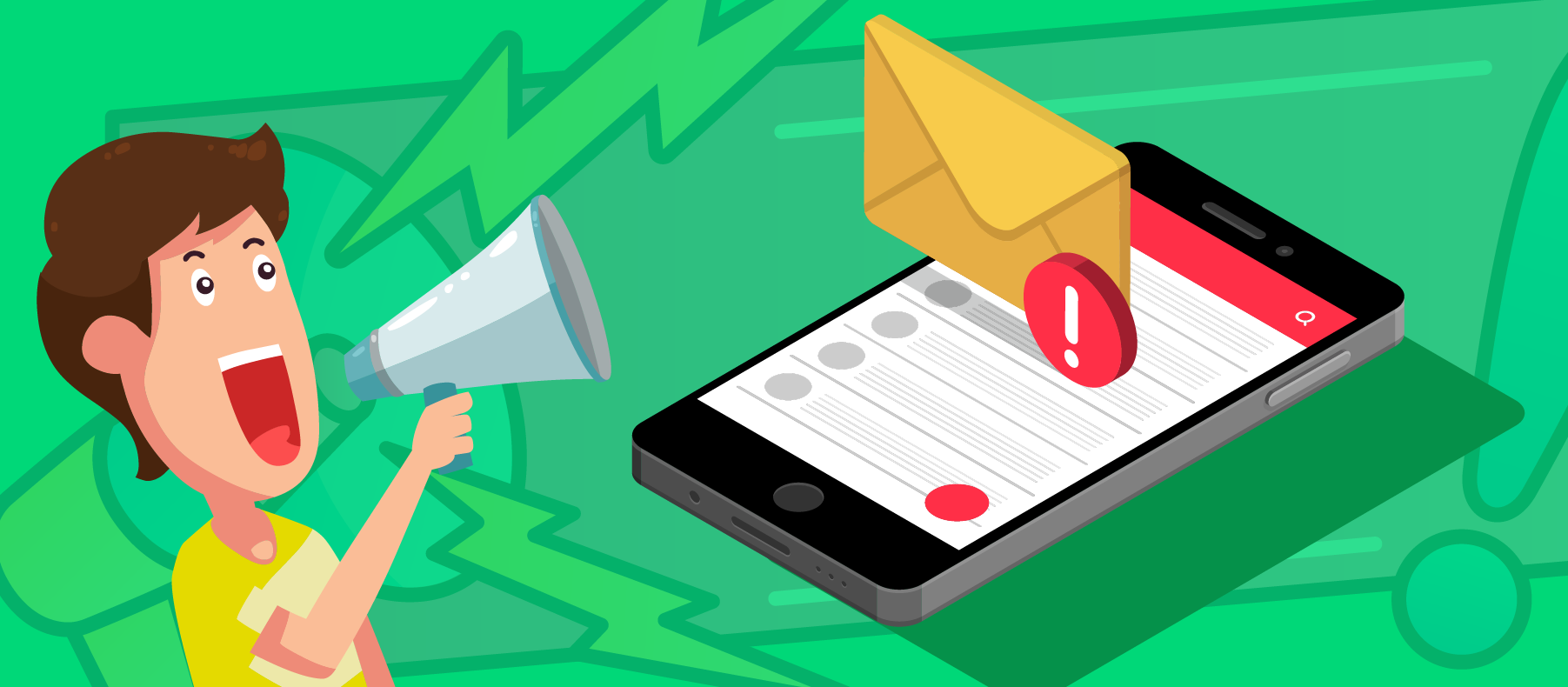 Help Your Conversion Rates Boosted
Absolutely, you will get your eCommerce blog boosted in conversion rates as a blog can drive more traffic to your website and increase your conversions too. Because most people agree that having a blog will make you feel more credible and relatable, your new clients will be more confident in making purchase.
Provide An Online Community
There are many blogs nowadays that have the comment section for their posts, which can gradually build up your own online community. Specifically, you can run things like when you are on social media by ensuring to respond to all comments and private messages actively. Also, you will not have to concern able some questionable comments or spam here as your blog enables you to manage what comments to be approved before they go live.
Build your Brand Loyalty
As being proved, repeat customers will be more likely to grow if you care about building your brand loyalty. The blog itself will not be the only factor that you need to build brand loyalty. However, it is essential during this process. When you put the appropriate balance of professional, fun, relevant, and informative in your content, I believe your brand loyalty will be built up nicely. Also, a great way to encourage customers to support businesses to be more connected is to highlight your community and charity involvement in your blog posts.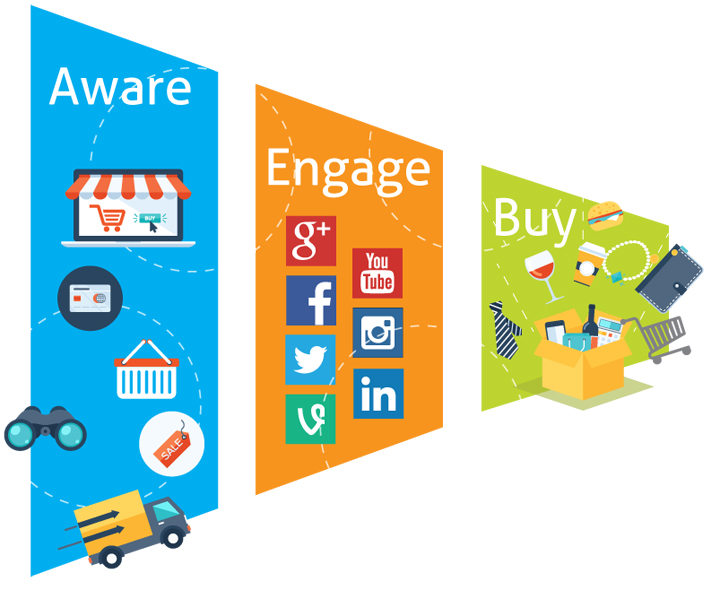 Get the Potential To Go Viral
Embedding some buttons that enable your readers to quickly and easily share your posts on social media or email them to friends is a common action that most bloggers do nowadays. As long as you enable others to share widely, it will be more likely that some of interesting content have the chance to go "viral". You might not achieve millions of shares, but I believe you can own a larger number of your target audience via consistently posting engaging and relevant blogs.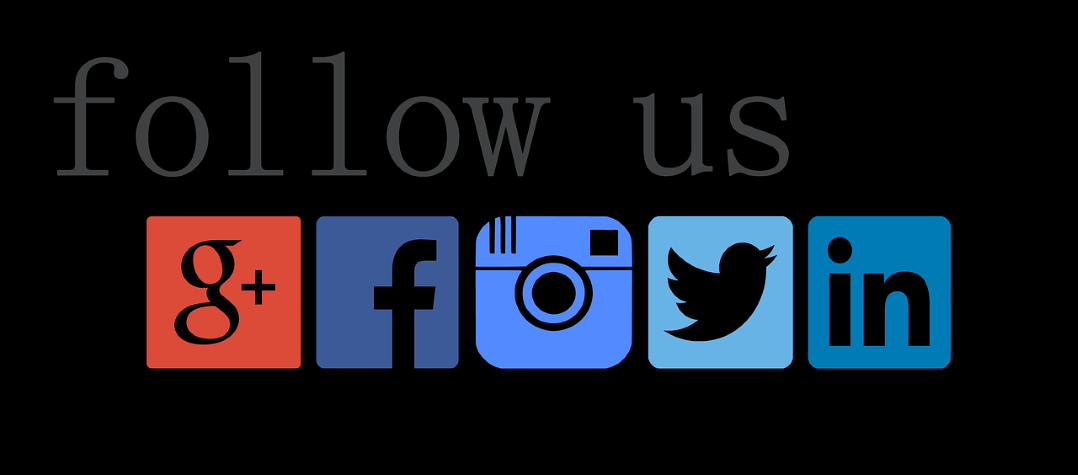 Improve Social Media Marketing Efforts
You can support your blog post social media marketing efforts by adding a blog to your social media post with its unique URL, and then link it back to your other online marketing efforts. The audiences intend to click on your website more to achieve more followers. In some cases, you can also expand your reach on social media by inserting the buttons to "like", or "share" your blog posts.
Pros and Cons of Blogging on Shopify
A lot of capabilities are embedded in Shopify blogging to meet your needs. However, blogging on Shopify is not as powerful and dedicated as other blog systems like WordPress, but it has reasons for you to choose. I will go through each of benefits and drawbacks on Shopify blogging.
Pros of Blogging on Shopify
Cover most blogging basics
On the whole, blogging on Shopify is free, quick and easy to get started with. It also can cover plenty of blogging basics:
Adding images and video
Nice visual editor
Automatic SEO for the title and description
Ability to schedule posts in the future, comments, and tags

Powerful Content Management Capabilities

Additionally, Shopify offers the functionality to help people explore and share your content via its powerful Content Management Capabilities:

Manage Comments: the ability to designate how comments will be managed on your blog posts like Disable Comments, Comments with Moderation, Comments Automatically Published.
Schedule a Publish Date: you are able to set a specific publish date for your blog depends on your specific promotion or event.
Display an Excerpt from a Blog Post: you will be able to feature the excerpt blog's posts on the main page including images, text formatting, and links.
Organize Posts Using Tags: you can assign one or more tags to a blog post in order to help your customers find blog posts in that category easier.
Social Media Buttons: you can have the social media buttons for Facebook, Twitter, Pinterest, Instagram and other platforms included in some Shopify Themes.
Invite Customers to Subscribe: For your blog, Shopify automatically produces an RSS feed for every blog that you create for your customers to subscribe to it and inform them via notifications there is a new post published.
Promote Featured Posts: There are some featured posts that are better than the rest of your blog content, which can drive a lot of traffic for your store. Shopify blog also provides the options to make it easier for people to access like putting a featured blog post on your store's homepage.
Grow Your Reach with SEO: Shopify automatically delivers the basics of Search Engine Optimization for your blogging, which makes your blogs easier to be found on Google to grow your audience and sales. Also, you are able to input the capabilities to edit your content to the built-in SEO functionality in the blogging tool for each blog post.
Add Apps for Custom Blog Functionality: You will be able to put the apps into your Shopify eCommerce shop for customizing the functionality to work best with you and your customers and to make your blog work the way you want it to.
On the whole, the pros of using Shopify blog would help you to be supported in:
Increase readers for your online shop and help you to keep them.
Bring the cohesive feel between your shop and your blog like creating the same look and feel for different pages on the same site.
Help you manage and maintain your content with just one admin tool needed to update everything about your shop and blog
Easy for both you and your customers.

Cons of Blogging on Shopify

SEO Impact

For the SEO Impact, Shopify requires you to install a subdomain within Shopify when you are on other platforms as it is unable to be added as a subdirectory.

Extra Effort

You must put extra effort into your two platforms including Shopify and your blog for dual logins and separate hosting. On your blog platform, you will have a different website design from Shopify with completely different languages developed, so you will have the two themes separated in design. However, if you want to make a change for one theme, you would have to change the other.

Difficulty Preserving Cart Info

Shopify might require you some coding to resolve the tricky preserving cart information from a mini-cart to the site's shopping cart while working across two platforms.
Pros and cons of blogging on Wordpress
Pros of blogging on Wordpress
User Friendly CMS:
The origin of WordPress is blogging, so it has a strong content management system. The admins will be enabled to navigate through the backend of their WordPress site, also adjust their pages and get their new content uploaded. Without any management knowledge required, WordPress will help you organize content a lot easier.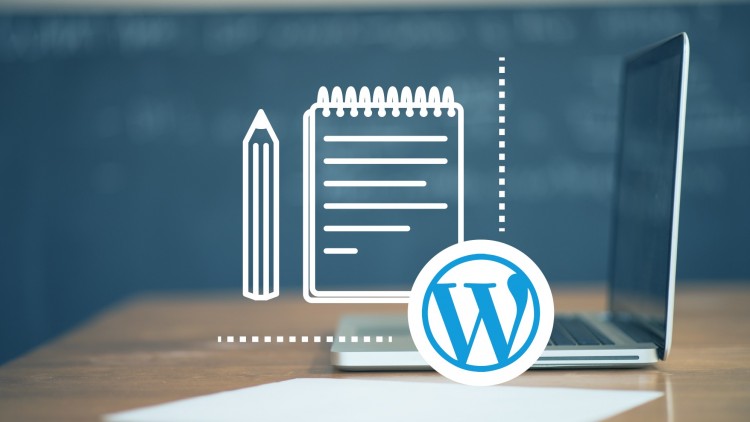 Plugins:
On Wordpress, users are able to utilize over 54 000 free and paid plugins that enable you to customize and enhance any WordPress site. In case there is any specific change to the functionality on your site, there will probably be a plugin that helps you do that.
SEO:
SEO best practices are always important at all time. On WordPress, it is considered to do an excellent job of promoting these best practices. Also, many SEO plugins are provided here to help you optimize content, meta tags, keyword focus and etc.
Responsive:
There are thousands of themes available on Wordpress. Most of these themes are reliable and responsive to any users on any device. Especially when there is an increasing amount of internet surfing done on mobile devices, the UX on WordPress does a really good job with this.
Open source:
This place is ideal for having an open-source software for everyone to utilize, study, adjust and redistribute its source code. You will be able to have many of the themes and plugins without paying anything under the GPLv2 license. For example, when it comes to open-source software, WordPress programmers will be more likely to openly share code online. As a result, this thing can save a lot of developing time and costs by using existing code.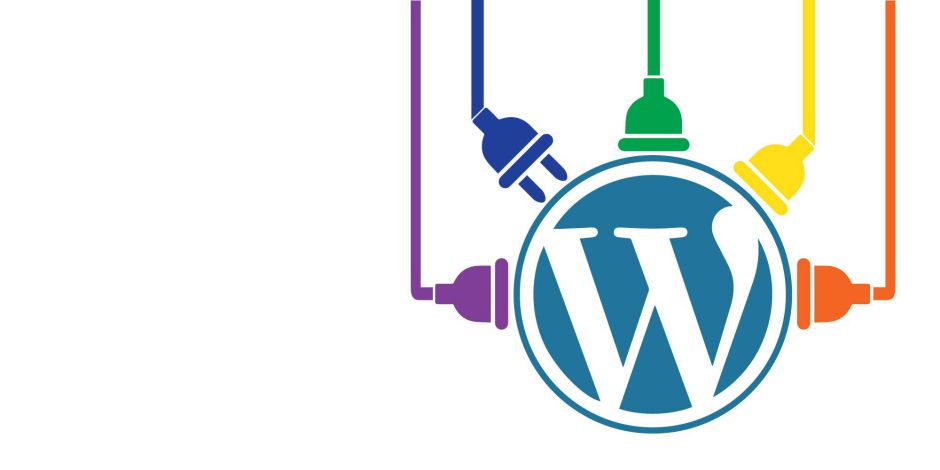 In some cases, like working with a 3rd party partner or agency to develop your WordPress website, this would help you work effectively. Specifically, working with proprietary software will become easier for a small group of developers can work on.
Cons of blogging on Wordpress
Updates:
As you can see, most sites including Wordpress site need installing updates to ensure running well, and this could be a nuisance if things are not done properly. On Wordpress, premium themes are often updated and improved to maintain proper security on WordPress websites. In some cases, there might have some small problems while updating to a website. As a consequence, you might have to revert to an older WordPress state.
Vulnerability:
As Wordpress is an open-source platform, potential hackers find this website so attractive. That's why you need to have certain knowledge in getting plugins and themes for your WordPress site. Also, be careful in assessing the quality of a WordPress plugin and install it with caution.
Speed:
There are some themes on Wordpress that have a lot of unnecessary generic code. As a result, the speed of your website site will be affected and have slower load times.
Customization:
Customization on Wordpress is quite expensive to invest in. If you are not a WordPress expert and you didn't have an expert in developing your site, then this can be a problem even though WordPress is a very flexible tool. As a matter of fact, updating core WordPress sometimes can cause some problems on your site in breaking up some of the functionality.
Shopify Blog vs Wordpress Blog Comparison
eCommerce Blogging Comparison
WordPress is more popular than Shopify in the blogging world. Undoubtedly, Wordpress is primarily a platform for blogging rather than Shopify. As you can see, there is an open-source platform provided on Wordpress with a great number of themes and plugins. Also, there is an eCommerce plugin built on Wordpress: WooCommerce to be set up on any server that you want without any extra transaction fees. It is commonly known that WordPress is way better and more flexible for blogging. On Shopify, adding functionality to a blog can be trickier with a pretty stripped down blogging engine.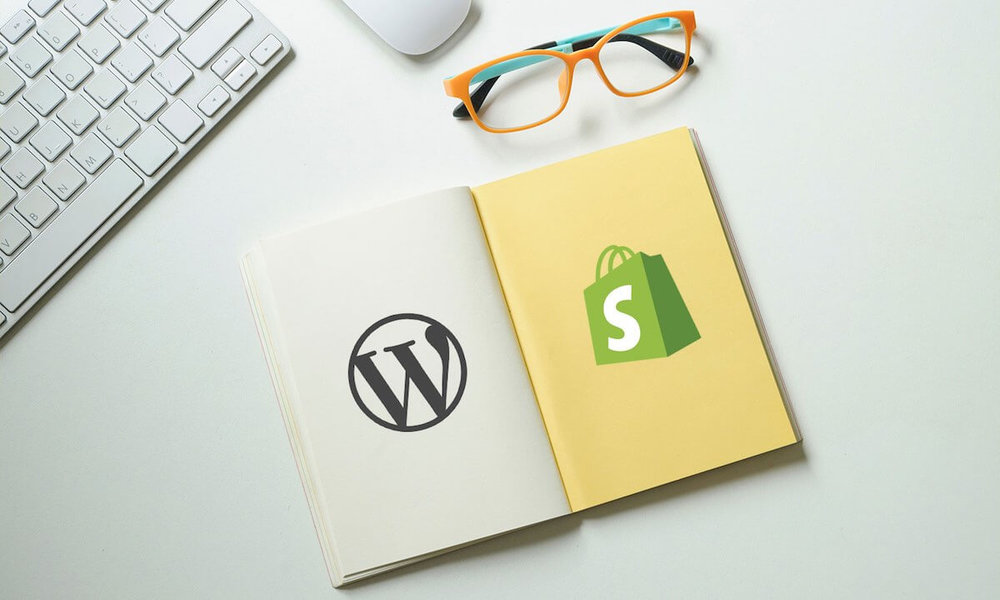 Wordpress seems like an impeccable blogging platform until it comes to selling online, especially for mature companies. WordPress captured the market first with a small number of competitors. Later on, Shopify came out and it can do a lot better than Wordpress in selling online, even WooCommerce-related work can not compete with what Shopify provides. As this platform is engineered from the system in eCommerce for high conversions with so many built-in sales channels to outline.
SEO Comparison
If you create a blog in WordPress, your blog will be set to automatically obtain certain SEO value because you have created it on a well-known platform. In fact, the SEO value represents the inbuilt SEO value, which is embedded in the blog that you create in your platform. At present, the base value of SEO from Shopify for a blog is better than from WordPress. As a matter of fact, Shopify has spent a lot of work on its platform in blogging of the eCommerce sites. Puls, as this platform is self-hosted and Wordpress blogs are mostly hosted on third-party websites, so Shopify has better SEO value than WordPress. Even more, thanks to the self-hosted nature of Shopify, the SEO parameters can be better optimized than WordPress.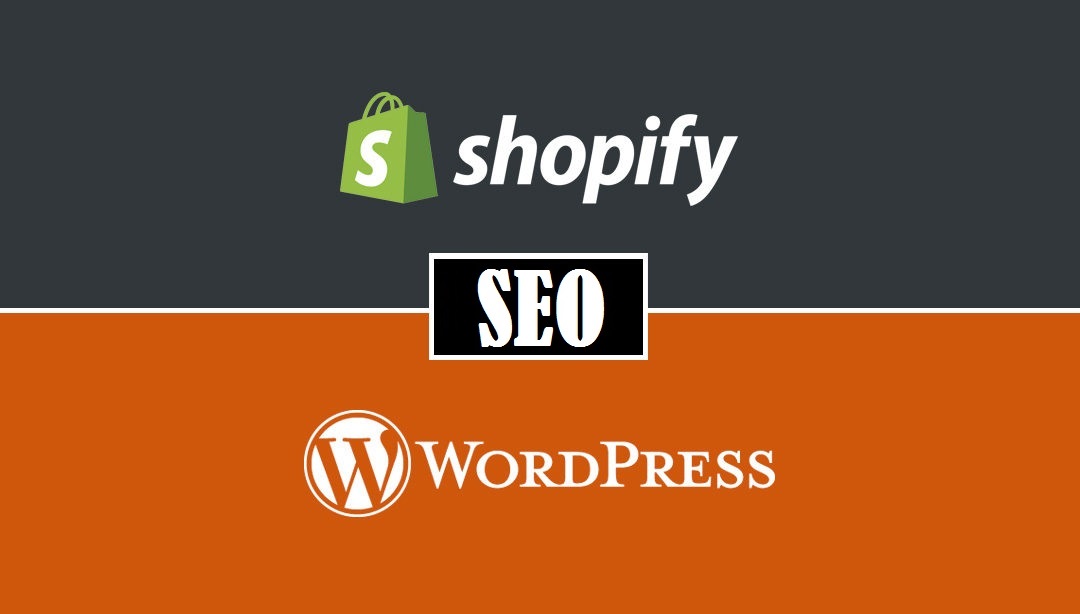 Conclusion
In conclusion, if you are considering the eCommerce and business factors more important than the blogging factor when Shopify is a wiser choice due to its base of SEO value better for eCommerce. If you choose to follow mostly blogging, then WordPress is a smart choice as its functionalities are easier to manage, edit, and create blogs.
What is more, there are three options that people often do when it comes to choosing between Shopify and WordPress, which are sell and blogging on Shopify; selling on Shopify and blogging on WordPress; blogging on WordPress and selling via WooCommerce. You also can consider these ones.
Hopefully, I have helped you with a better understanding of blogging on Wordpress vs blogging on Shopify. Can you make your choice now? If you are still having some trouble in mind, feel free to contact us for more information. We are always willing to help you.
Related Post
---
Mike is a content writer at Avada, with a love for video games, gadgets, and software. He has been writing about the industry now for over 7 years. He likes to keep up-to-date with the latest software releases. He's also an avid reader, and he enjoys spending time outdoors with family and friends. When he's not working, you can usually find him playing video games or exploring new outdoor activities.