How to View and Resend SMS Notifications for an Order
How to View and Resend SMS Notifications for an Order
Do you want to start? Get shopify free trial here!
Today, we're going to talk about viewing and resending SMS notification for order on Shopify. In your online business on Shopify, contacting to your customers is an especially important part for you to keep trace with the orders and to take care of your customers better. By default, if the customers want to buy a product from your Shopify online store, they have to provide their private email address to receive notifications about the order such as the confirmation of the order, or the shipping condition.
But with Shopify, we let you allow your customers to choose if they want to provide their email or not, by giving another information providing choice such as the Enter phone number at checkout permission. The function not only gives the customers another way to provide their private information based on what they want to reveal to others, but also could help the shop owners in managing orders and taking care of their customers in a brand new and convenient way. Read more How to Edit the Templates for SMS notifications on Shopify
However, despite the fact that allowing customers to enter their phone number instead of their private email is such an effective and convenient feature, many people still struggle in using that function. One of the most questioned problem is that some of the users do not know how to access to the place that displays SMS notifications sent before. Along with that, how to resend a SMS notification is also being questioned which shows that many of the Shopify users are still yet to master the function, which leads to inconvenience when operating their online shop and the downgrade in the quality of the service using experience.
Knowing that problem with the shop owners, today, I will show you a precise and detailed tutorial of How to view and resend SMS notifications for an order on Desktop. This feature contains just some short and very easy-to-follow steps that everyone can keep track with at no time. If you get to know about this easy yet so effective feature, you surely can manage your orders better and be soon to notify your customers about the condition of their order.
If you are a Shopify shop owner that uses our application on your iPhone or Android device, you still can apply these following steps on your online shop easily, with no difference.
How to view and resend SMS notifications for an order
Step 1: Go to Orders
Enter the Shopify page and log into your shop owner account. From the account managing column on the left side of your page, find and click on Orders for more information and more options about managing your orders.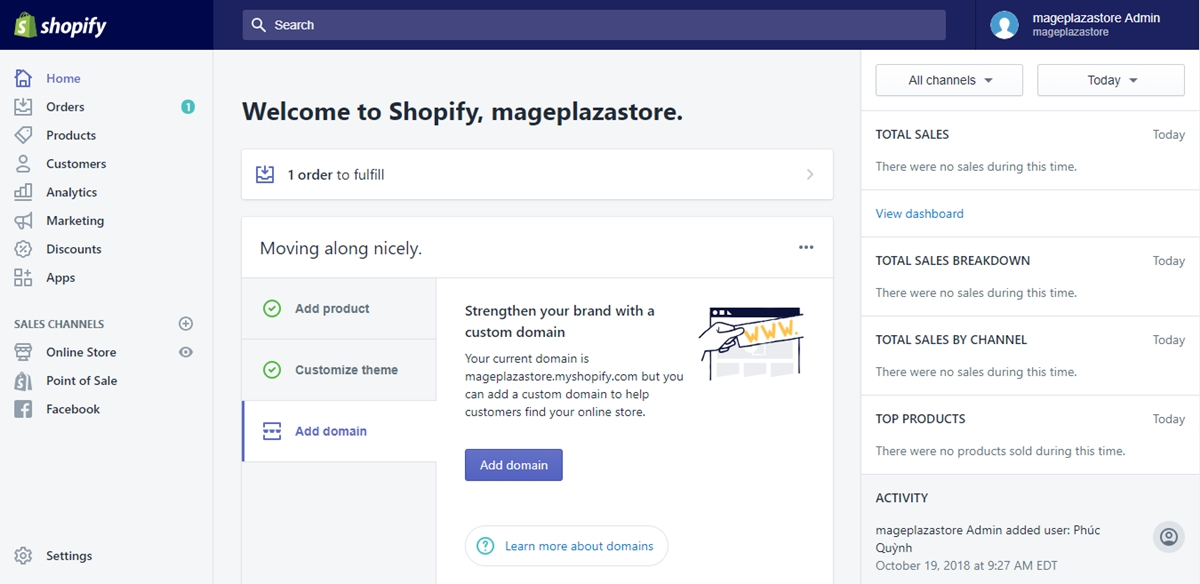 Step 2: Click the order number
After clicking on the Orders option, you will be directed to the Orders page. The page shows you every of your owned orders by a list. In the Order column from the list, you will have to click on the wanted order's number so that you can have access to the order's full details.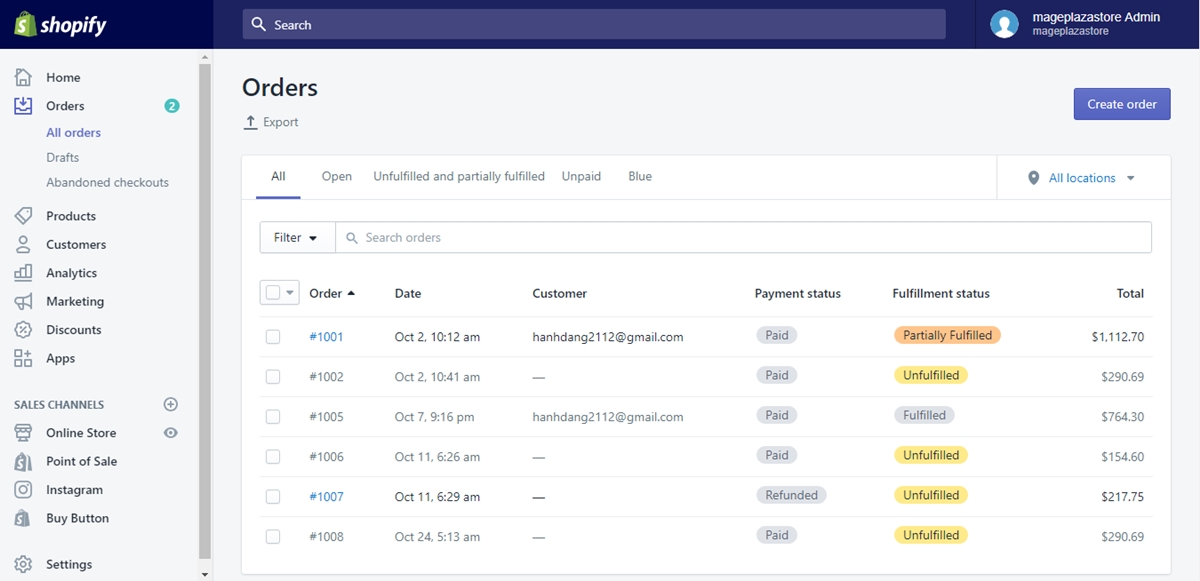 Step 3: View and resend SMS notifications
Upon clicking on the order's number, you will enter the order's full details page immediately. In that details page, scroll down until you fill the Timeline section which shows the order carrying out session's full timeline from when it was ordered until the time you enter its details page. The section also displays the SMS notifications that were sent throughout the order's timeline so that you can manage those notifications by looking at the section. If there is a notification that you want to resend to your customer, click on the Resend button right under the notification that you saw in the Timeline section to resend it right away.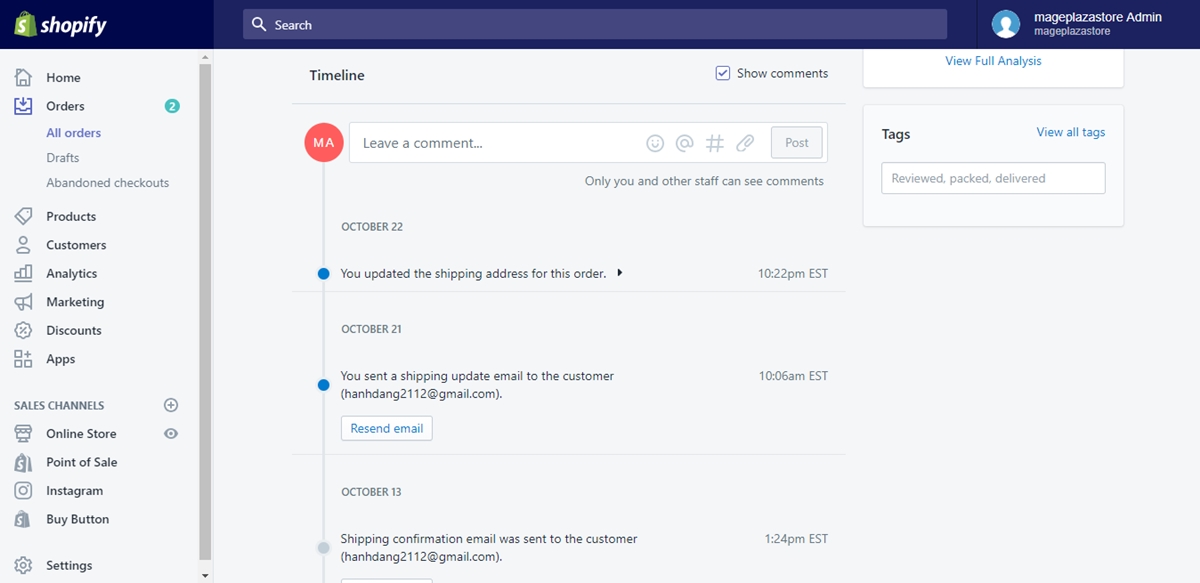 Conclusion
Unlike what many people used to think, How to view and resend SMS notifications for an order on Shopify is a really simple action that everyone is able to catch up with. With just three easy steps that can be applied both on Desktop and on iPhone or Android devices users, the function will help you to manage the orders, to take care of your customers, and furthermore, to operate your business better and quicker, which leads to more benefit from your online shop. After today's tutorial, I hope you will apply these given steps successfully to raise your Shopify using experience and sell more online.
People also searched for
view resend sms notification for order shopify
Subscribe
Stay

in the know

Get special offers on the latest news from AVADA.
40k
subscribers has been joined!
Earn $10 in reward now!