How to Change Name or Description of a Collection on Shopify
Last updated: December 01, 2023
Collections are groups of categorized products that help customers to shop more easily. For example, you can establish a Spring Women Collection which includes products for women in the spring. After creating your collection, if you want to change something, you can always edit the product details anytime you want. In this post, however, we will find how to change the name or description of a collection on Shopify. By following these steps, it will take you about five minutes to complete all needed changes.
Related Posts:
How to change the name or description of a collection
Step 1: Choose Collections
Firstly, you have to log-in to your account then select Products. It will appear more options for you to customize such as All products, Transfer,.. but for this setting, choose Collections. It will present all of your collections on the screen like the photo below.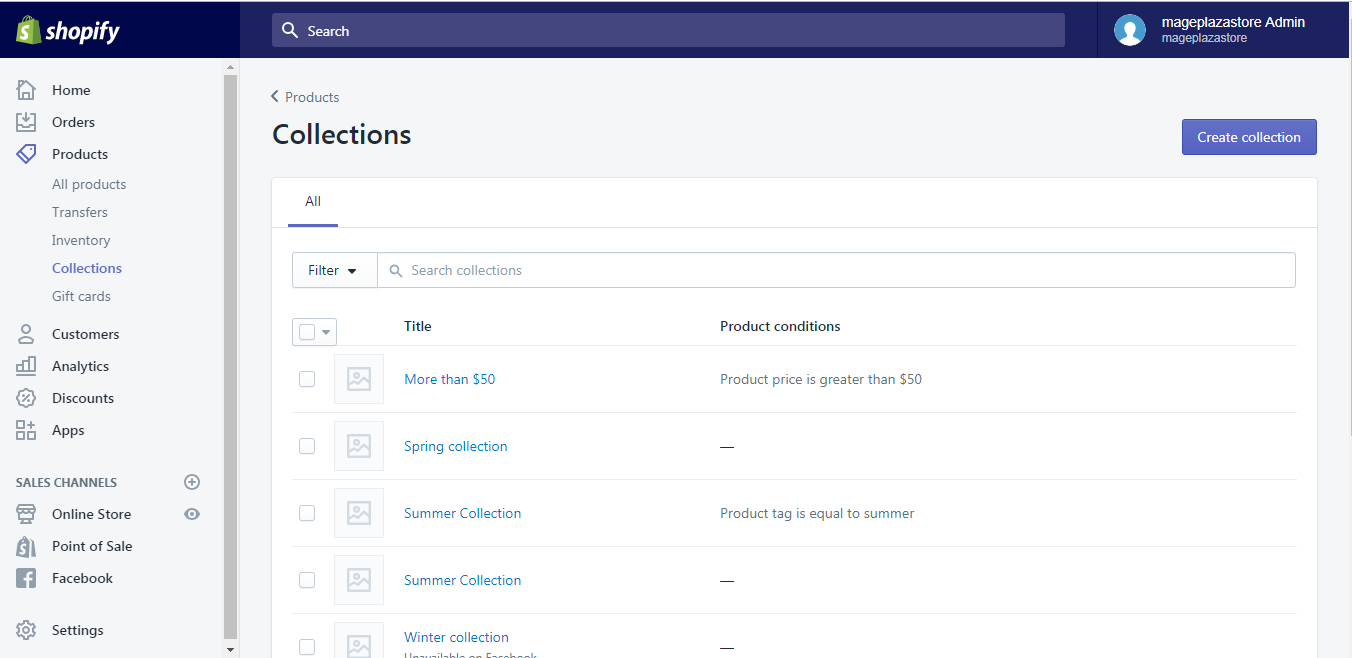 Step 2: Select a collection
Click on the collection that you want to edit. For example, I want to change information in my Summer Collection, I will press on its name.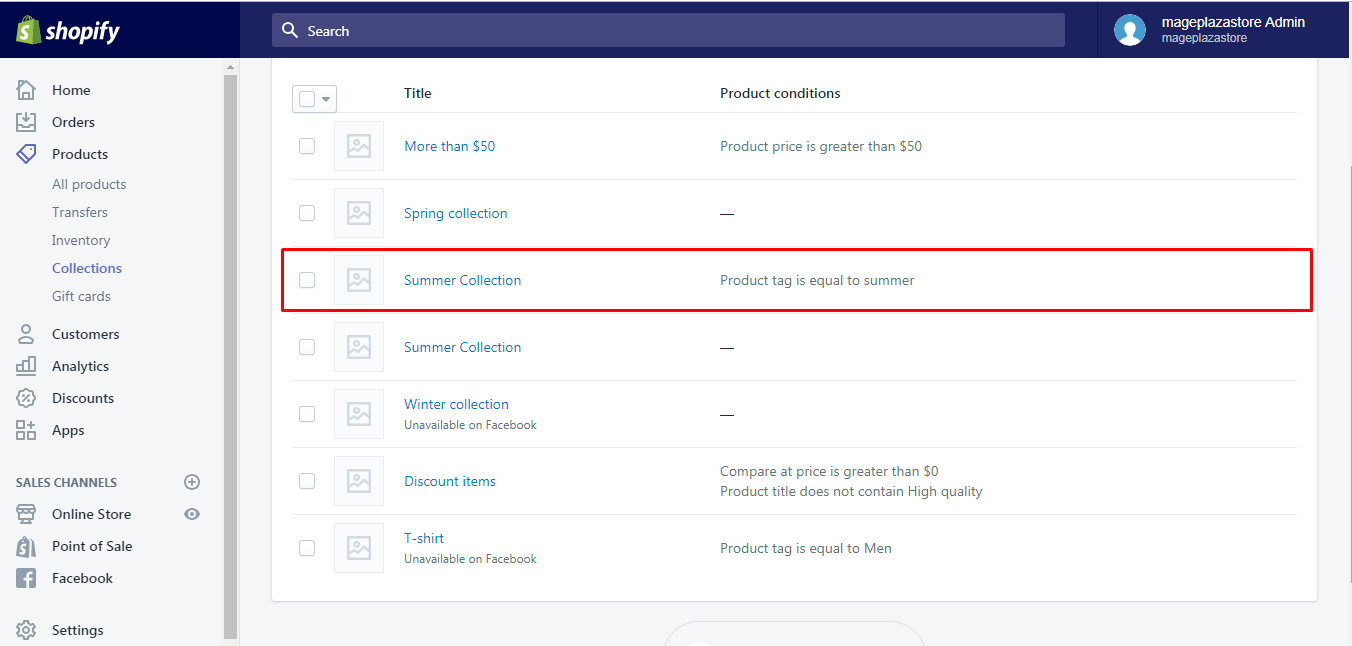 Step 3: Replace name or description
The detail setting on your collection will appear, you can replace the title with the new one or add information to your description box. For instance, I release new products, which are sandals and I want to add it to my collection. Therefore, I will enter it in the Description, next to "T-shirt, Dress, Shoes"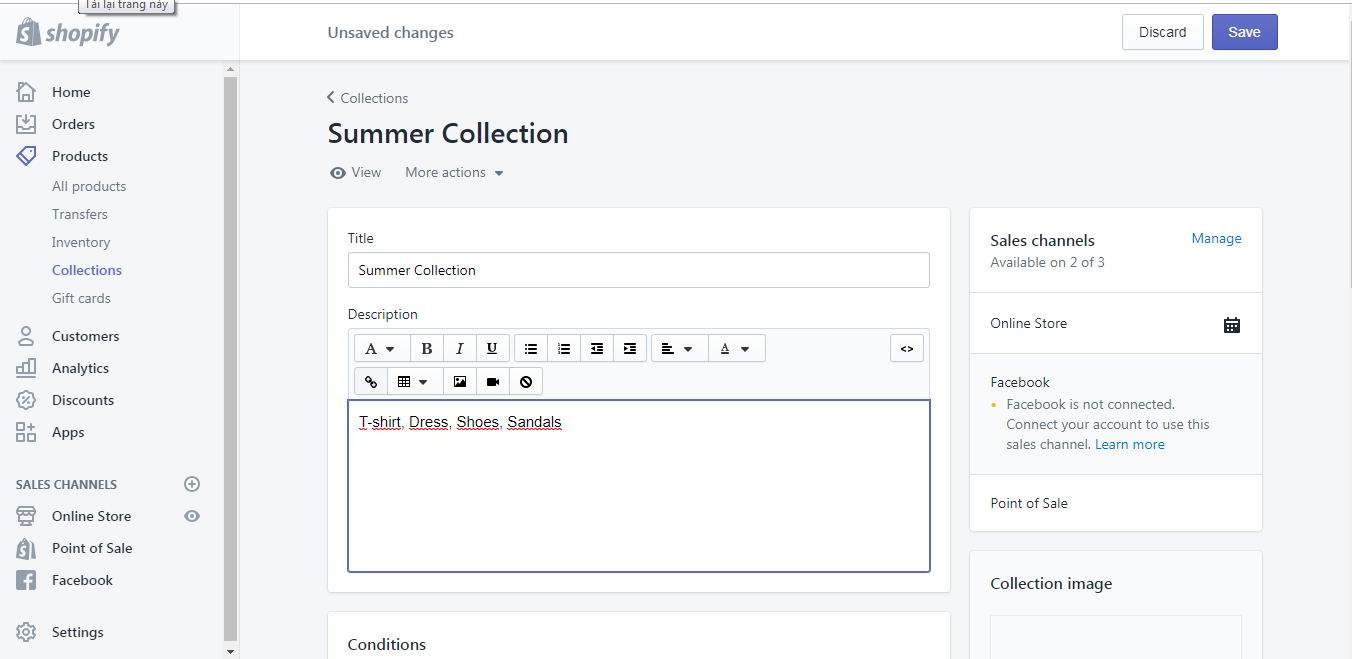 Step 4: Save changes
When you change any detail in this section, in the head of the page, it will remind you of Unsaved changes. If you click on Cancel, no difference is made and your collection remains the same. Hence, press Save to help the system record your adjustment and also finish the progression.
The process is not complicated, right? However, in case, using the laptop is not available, you can also practice it with your smartphone. Download and install the app from Google Play Store or App Store then do all these stages.
To change the name or description of a collection on iPhone (Click here)

Step 1: After logging-in Shopify, choose Products which has the symbol like a tag price. Next, go to Collections.

Step 2: Pick the collection that you want to correct.

Step 3: Select Edit

Step 4: Put in needed contents.

Step 5: Tap Save to end the process.
To change the name or description of a collection on Android (Click here)

Step 1: Open your app and log-in to your account. From the home page, select Products then Collections

Step 2: All your collections will appear on the screen, however, just looking for what you want to make changes then choose it.

Step 3: Tap on the pencil symbol, which stands for correcting. I have already marked it in a red rectangular in the attached picture so that you can clearly see it.

Step 4: Add new title or change details in the description box.

Step 5: Save all changes by tapping the tick icon on the right head of your screen.
Conclusion
In short, I have provided you with the way to edit the name or the introduction of a collection. In addition to expressing steps by words, I also show you the images of how it looks like in practice. Hence, you can customize it according to your purpose or your taste by both computer and smartphone more easily. Hope that you find this writing helpful.
---
Mike is a content writer at Avada, with a love for video games, gadgets, and software. He has been writing about the industry now for over 7 years. He likes to keep up-to-date with the latest software releases. He's also an avid reader, and he enjoys spending time outdoors with family and friends. When he's not working, you can usually find him playing video games or exploring new outdoor activities.