How to Connect Pinterest to Shopify
How to Connect Pinterest to Shopify
Do you want to start? Get shopify free trial here!
With the development of the Internet, social platforms such as Facebook, Instagram or Pinterest are more and more popular for online merchants to launch their products. Although all of them are effective for online sellers to boost their sales, there are the main differences between them that the Shopify store owners should understand to take the best advantages for their business.
Compare to Instagram or Twitter, Pinterest also brings the users with the visual images. However, on the Pinterest, they are curated and displayed beautifully. Therefore, Pinterest's visual content will resonate for customers and brand awareness is also increasing.
This article how to Connect Pinterest to Shopify includes the fundamental guideline about using Pinterest to market the online products and how to optimize Pinterest pins to succeed in Shopify.
How to connect Pinterest to Shopify store?
What is Pinterest?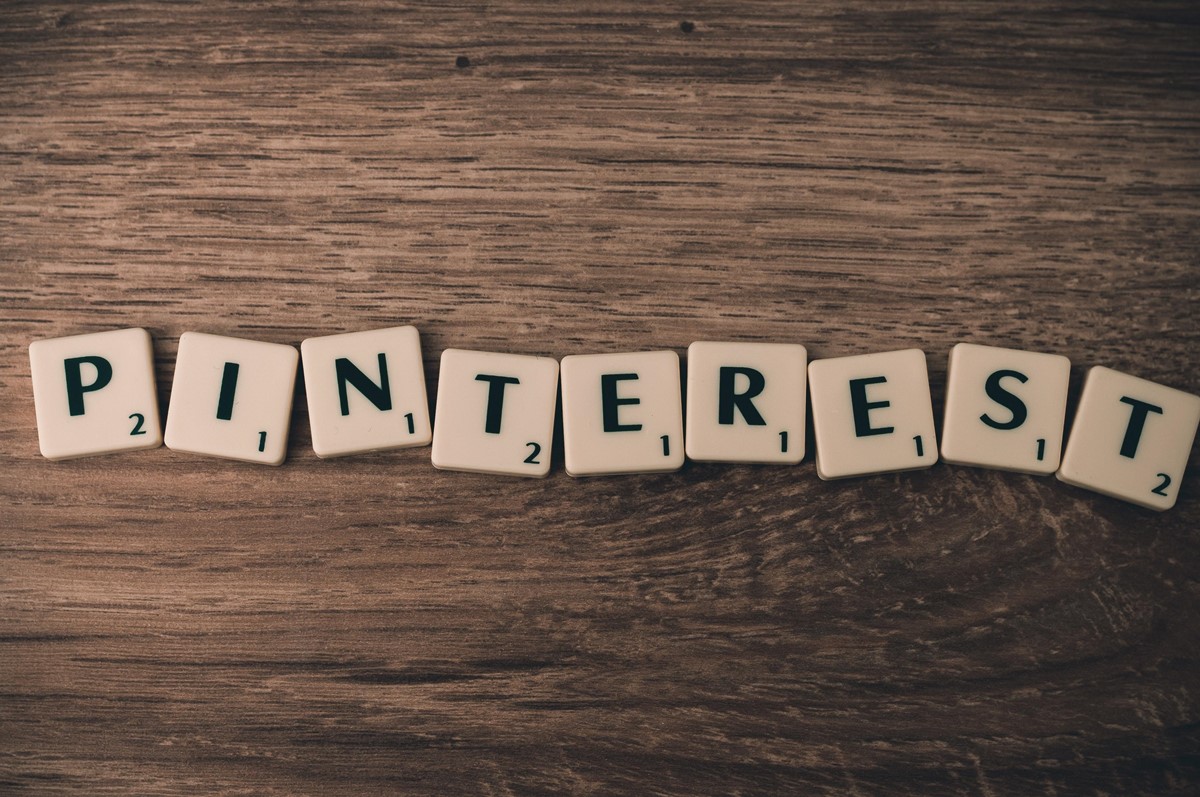 As a social media platform, Pinterest is an effective tool to upload the manual images and links. The Pinterest users or pinners enable saving for later uses by pinning their pictures which contain links, descriptions, and images on different boards. These boards can be publicly posted or in private. The Secret boards as private ones will only be viewed by the owners or specific individuals you add to them.
Shopify store owners can boost their business on this platform also because it allows the potential customers to search about their marketing content via posted images. By the inspiring feeds and pins, they can have great opportunities to market their products.
In addition, Pinterest is perfect for storing your business ideas. All of them will be organized suitably and effectively for online sellers. Without creating the discussion and information exchanging, they do not need to care about other tagged or archived. Therefore, they can focus on their stores and their long-term purposes.
Why should Shopify store connect with Pinterest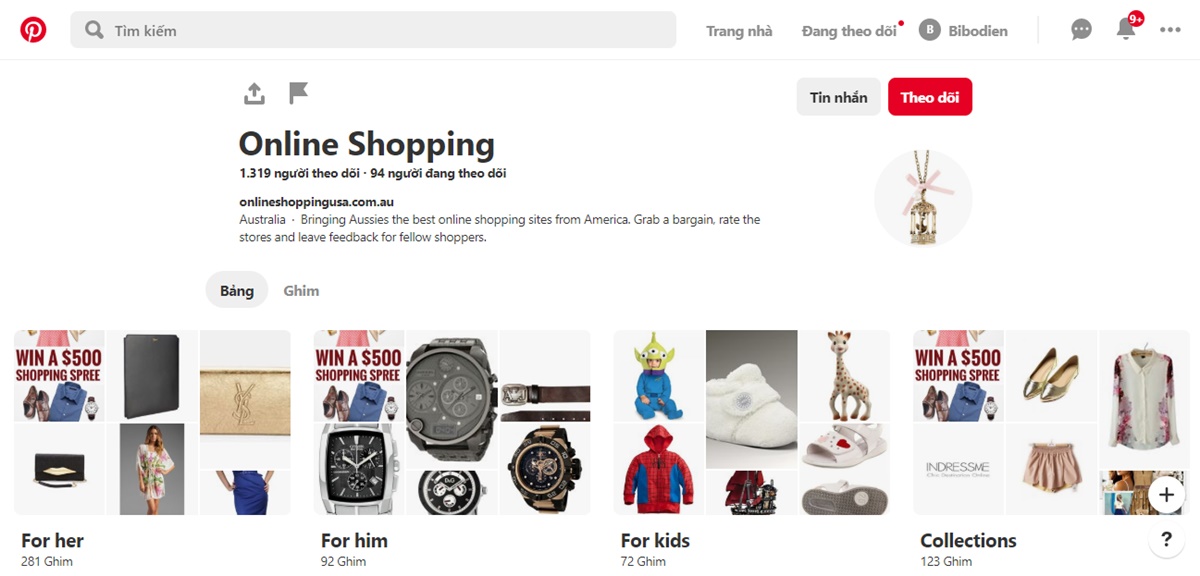 The are many reasons why Pinterest would be highly recommended for online Shopify store owners.
Firstly, by focusing on delivering the visual content instead of generating the social discussion, it becomes the second leading social media channel to bring traffic to online shops so that online merchants can grow their business on Pinterest effectively.
Furthermore, different from the highly costed advertisement that online sellers have to pay for every single click on Facebook, Pinterest is totally cheaper and effective also. The data shows that:
98% of people think that they have known about the new things on Pinteresting comparing the number 71% of other platforms.
More than 39% of people on Pinterest are active shoppers and willing to spend about 29% more than non-pinners when shopping.
93% of pinners are using Pinterest as a tool to plan, research, or create revenue from purchases.
80% of traffic coming from Pinterest are mobile users
40% of pinners have substantial spending power because of household income of more than $100 thousand per year.
Moreover, with the sustainable number of active users is 250 million, Pinterest is such a worthwhile tool for any online store owners because it helps you to encourage potential customers to become your purchased ones.
Thanks to Pinterest ads, 61% of users who see the Promoted Pin (including yours truly) discover new brands or products so that it is an amazing way to launch a new product or online store on Pinterest. If online merchants keep wondering why a Pinterest marketing strategy is helpful or not, the research indicated that about half of pinners decide to buy after knowing about the brands on Promoted Pins. That means that Pinterest is a powerful marketing tool for online stores.
How to connect Pinterest to Shopify?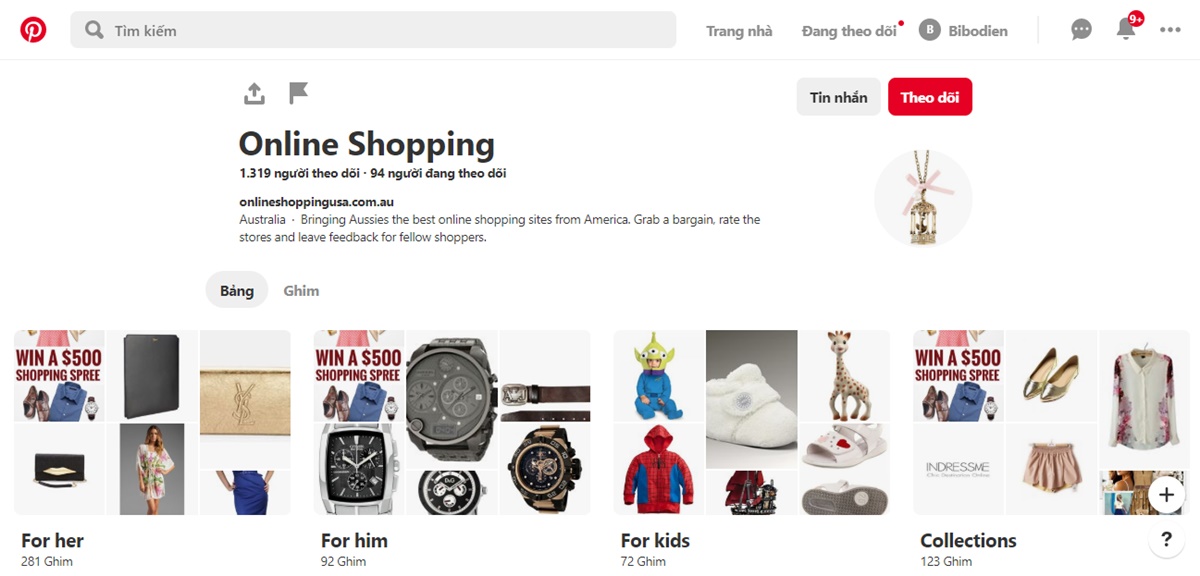 Since 2018, Pinterest has not supported Buyable Pins so that the online merchants cannot add the Pinterest sales channel from the Sales channels list. Therefore, for the users who are using the Pinterest sales channel, they will be transferred to Product Pins instead.
To utilize this powerful tool, online stores need to satisfy all the below requirements in the Pinterest sales channel.
Store requirements
For the Shopify shops, the store owners have to meet all the listed qualifications such as:
Connect Pinterest to Shopify
By using the Pinterest sales channel, the Shopify store owners can create Product Pins on Pinterest. These Product Pins are considered as Rich Pins because they have multiple helpful features such as adding up-to-date images, prices, and descriptions whenever their products are updated. From the online store, the customers also can click to see the Product Pins.
Create product pins
Once the products are available on the Pinterest sales channel, it is easy for the store owners to manage them because of automatical syncing to Pinterest as Product Pins. However, this Product Pins are not pinned to any boards. By understanding more about Pinterest guides, the Shopify store owners enable increasing the number of customers will find your products on Pinterest. In addition, they can collect their Product Pins on Pinterest boards.
Pin your products
The method that the store owners can use to create a Pin for a product is using the URL. For the product page, it is easy to generate a pin no matter the store themes have a Pin button or not. Just by a click, they can pin for a product on the product page. By customizing your theme, you can also add or edit a Pin button.
To learn more about saving pins from webpages, let's take a look at the Pinterest Help Center. .
View your pins on Pinterest
The Shopify store owners can review their Product Pins on Pinterest as a customer so that they will have objective views to boost their product's sales. One the choices that the Shopify store owners can choose is displaying some or all products on a board, and they can create a new board. Also, another choice is add or your Product Pins to the new board. All the customers can approach to the Products Pins by feeds, search results or boards.
Conclusion
To sum up, with more and more users around the world, Pinterest will be the best choice small entrepreneurs expand their business without paying a lot of money for the conventional platform's advertisements. It is also a valuable tool to boost marketing images and content.
Last but not least, we hope that the above tutorial about how to Connect Pinterest to Shopify will be helpful for your online business. If you have any questions, feel free to leave a comment below.
Related Posts:
Subscribe
Stay

in the know

Get special offers on the latest news from AVADA.
40k
subscribers has been joined!
Earn $10 in reward now!