How to roll back to an older version of your theme in Shopify
How to roll back to an older version of your theme in Shopify
Do you want to start? Get shopify free trial here!
When you've made a change to your theme, you wish that it could meet your requirements the most. However, changing isn't always good. Sometimes you change your theme file and realize that the older version is the better one. In that case, you need to roll back to an older version of your theme. In other words, the theme version will roll back to a time and date before it was changed. This instruction with full details will help you.
To Upload a new image for your gift card
Step 1: Click Themes
Log in to Shopify. Go to the admin page and tap on Online Store. Then, go to Themes.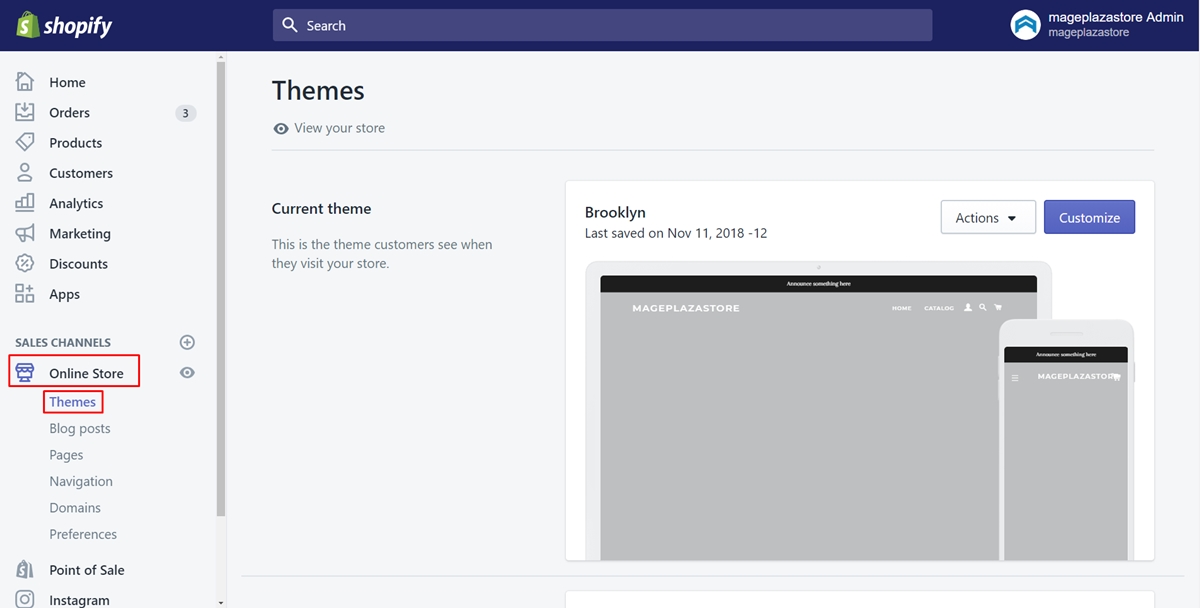 Step 2: Choose Edit code
All of the themes will appear for you to choose. Select one theme by tapping on Actions and choose Edit code.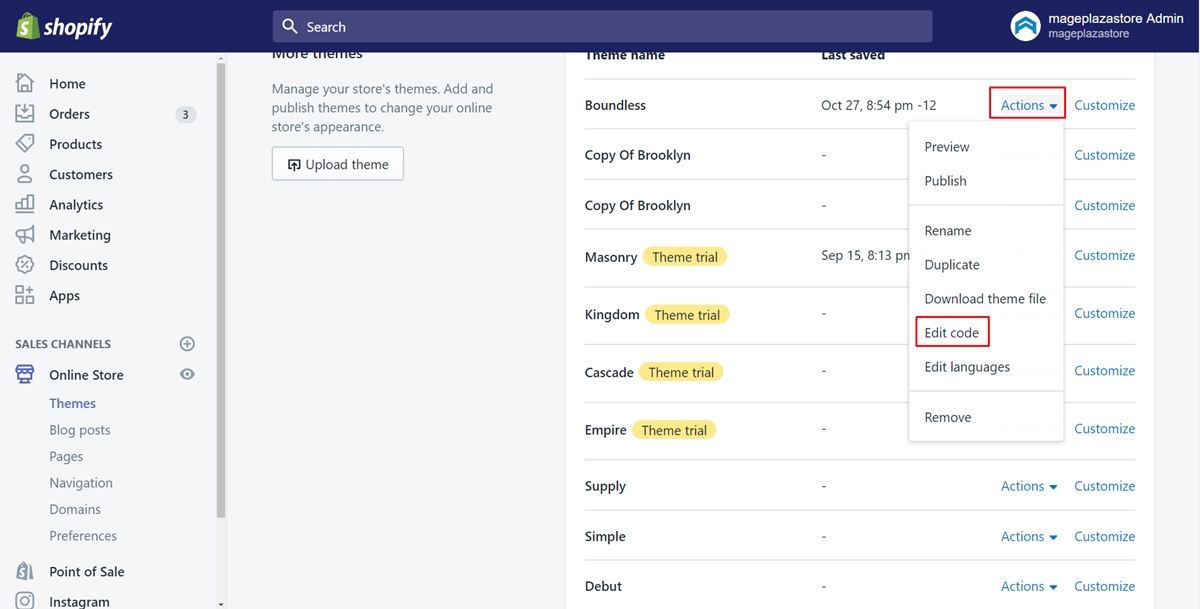 Step 3: Select the edited file
In this step, you will find the edited file which makes you unsatisfied in the Templates directory. After you've found it, press on it.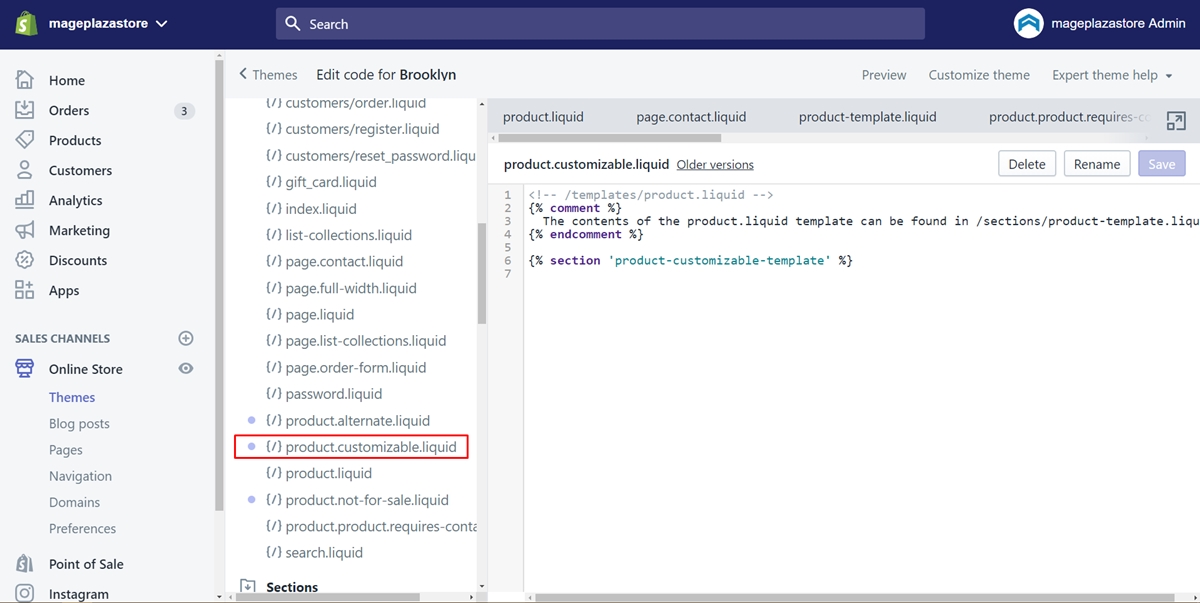 Step 4: Press on Older versions
Next to the name of the file on the top, Older versions is where we need to click on. You can view the picture below.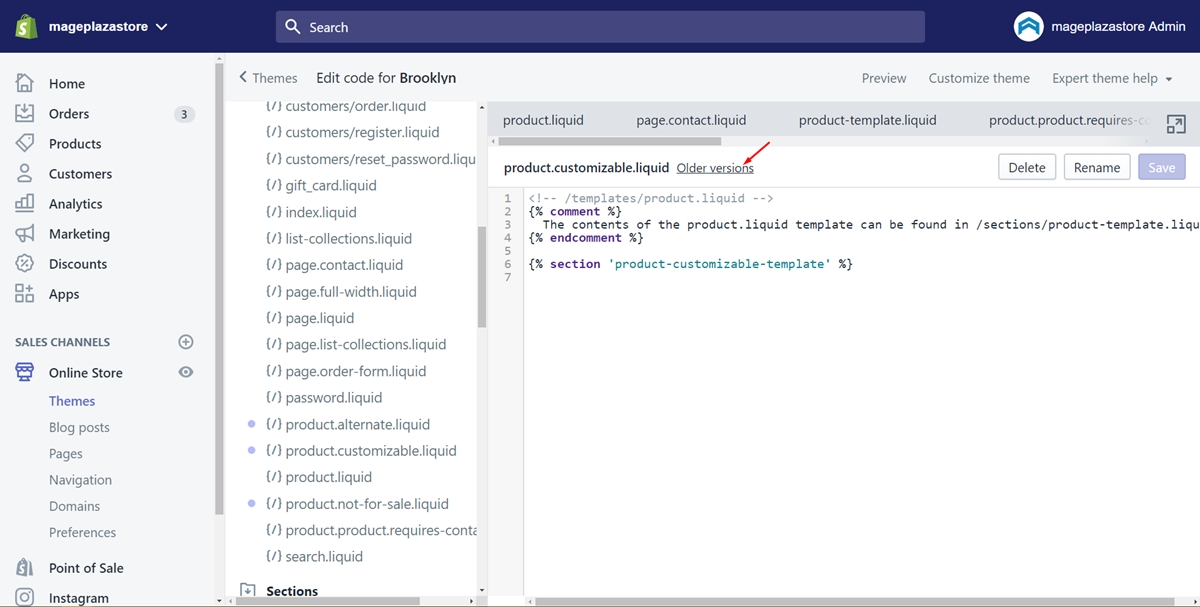 Step 5: Choose the older version you want
A drop-down menu will be shown. It displays all of the versions of the theme you have chosen. Select the one you expect it to roll back by tapping on a datestamp. Afterward, click Save.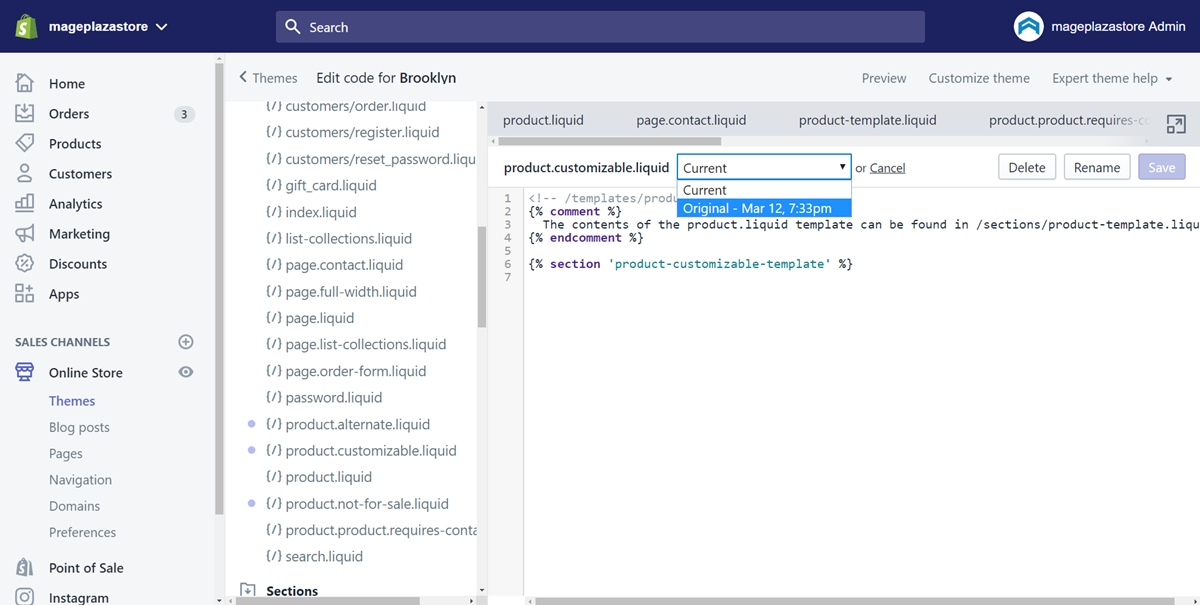 Step 6: Optional: Select Preview
This step is optional. If you want to make sure that it meets your requirement now, you can preview your change by select Preview.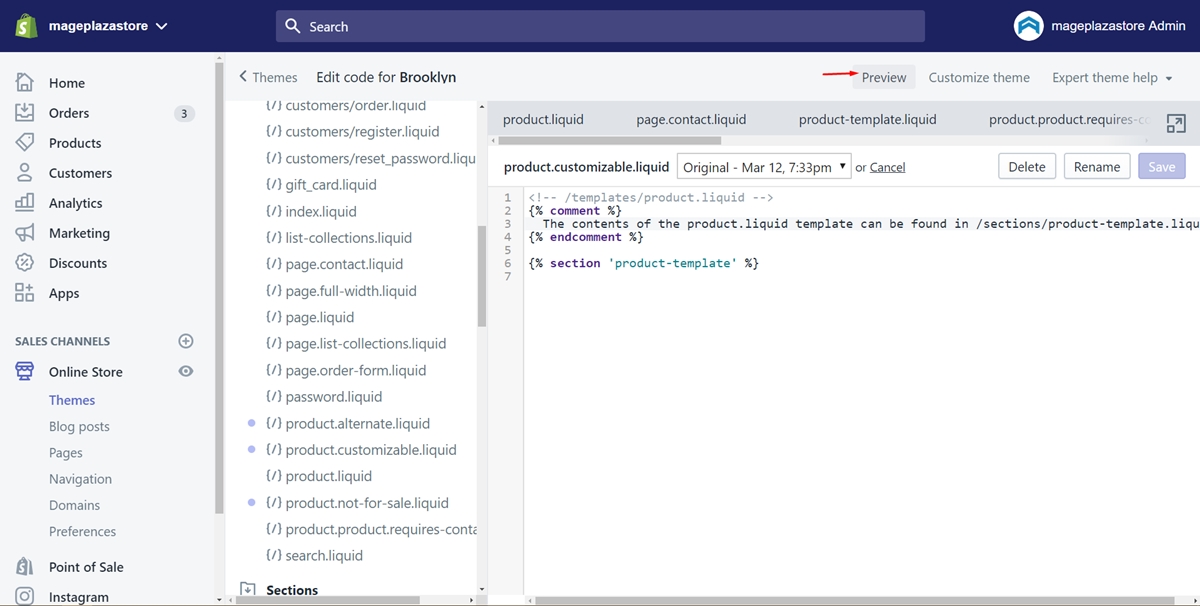 Summary
To sum up, this writing with carefully worded text and illustrated pictures is for you to roll back to an older version of your theme in the easiest and fastest way. Hope that you will carry out this successfully.
Subscribe
Stay in the know
Get special offers on the latest news from AVADA.
40k
subscribers has been joined!
Earn $10 in reward now!