Best Shopify Dashboard Apps
Top 6 Best Shopify Dashboard Apps in 2023
6+ Best Shopify Dashboard Apps from hundreds of the Dashboard reviews in the market (Shopify Apps Store, Shopify Apps) as derived from AVADA Commerce Ranking which is using AVADA Commerce scores, rating reviews, search results, social metrics. The bellow reviews were picked manually by AVADA Commerce experts, if your app about Dashboard does not include in the list, feel free to contact us. The best Dashboard app collection is ranked and result in September 2023, the price from $0. You find free, paid Dashboard apps or alternatives to Dashboard also. The Top 50+ Shopify Free Apps for Every Store.
Quick Comparisons of the Best Shopify Dashboard Apps
| # | App Name | Vendor | Pricing | Rating | Image | Action |
| --- | --- | --- | --- | --- | --- | --- |
| 1 | Conversific ‑ Store Analytics | Conversific Ltd. | From $9/month. 14-day free trial. Additional charges may apply. | 4.9/5 ⭐️ | | Get app! |
| 2 | OrderMetrics Profit & LTV | OrderMetrics | $29/month | 4.8/5 ⭐️ | | Get app! |
| 3 | Lifetimely: Profit & LTV | Lifetimely.io | $19/month | 5.0/5 ⭐️ | | Get app! |
| 4 | All‑In‑One Dashboard | MonkeyData | Start from $0/month | 4.6/5 ⭐️ | | Get app! |
| 5 | Profit Calc: Profit Dashboard | Profit Calc | $9.99/month | 5.0/5 ⭐️ | | Get app! |
| 6 | Cyfe | Cyfe | Start from $0/month | 5.0/5 ⭐️ | | Get app! |
Top 6 Best Dashboard Apps for Shopify stores:
Conversific ‑ Store Analytics by Conversific ltd.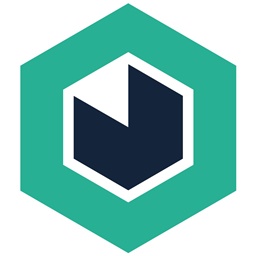 Conversific ‑ Store Analytics by Conversific Ltd. is an app which can help you take care of the most complicated task when being a store owner which is analyzing data. You will not need an army of analysts to support you making a right decision anymore. Only a few simple clicks and you can make sense of your e-commerce data. This app will tell you exactly which products bring you profit and which are a waste of money. Its also told you the marketing channel that you should use and which not. Base on these data results, it will provide you the appropriate to-do lists to help you increase your revenue. And by the end of each week, a report which includes all the update information about your store will be sent to you so that you can stay up to date with important events of your store. So install now to experience these amazing feature and say goodbye entirely to data analyses.
Highlight features
Actionable analytics & reports to make sense of your data
Analyze products and customers' data
Provide reports on a weekly basis
Provide actionable To-do list
Help identify and remove ineffective products and channels
Increase revenue
Price: From $9/month. 14-day free trial. Additional charges may apply.
Rating:4.9 / 5
OrderMetrics Profit & LTV by Ordermetrics
With the OrderMetrics app, you can pull in records from resources consisting of Shopify, Amazon, eBay. This app combines the whole lot in a single vicinity. So it isn't require greater spreadsheets.
OrderMetrics combines statistics from all sales & advertising channels into a single dashboard. We robotically convert account currencies to unmarried forex of your desire & song fluctuations day by day. OrderMetrics reports returned your actual transport fees. So it's no longer estimates or transport amount charged and combines them with your cost of goods and order facts to research income. Matched consistent with the order in real-time. Except, you could use filter out in combination with our product filtering machine to file precisely how plenty profit you are making from product targeted Fb ad campaigns.
Moreover, to dive deep to see which orders, ad campaigns, and products are making the most income. You can make adjustments to poorly acting campaigns due to this app. Let's install and explore its features.
Highlight features
Caculate the real time profit
Automatically pull in financial data
Automatically convert currencies
Make change to performing campaigns
Can run profitable ads
Price: $29/month
Rating:4.8 / 5
Lifetimely: Profit & LTV by Lifetimely.io
Lifetimely app is a sophisticated analytics toolkit for Shopify. It helps you without difficulty music your patron lifetime price and how your satisfied customers behave.
Effortlessly music your purchaser lifetime cost and repurchase rate. Analyze how your satisfactory clients behave. Music your real-time profitability with the aid of monitoring Shopify statistics, shipping, value and advertising records (Fb, Google) - all under the identical roof. Display your earnings margins in actual-time and make the hard choices easy. Look beyond a customer's first purchase. Get an entire life fee analysis and find out how tons your customers are worth to you over time. Understand your consumer base and music your retention efforts over the years with the Lifecycle Grid. Visualize adjustments for your consumer base and perceive customer segments that don't return to your store.
With Lifetimely, there is no guessing approximately consumer conduct. It's time to download this app to increase your sales.
Highlight features
Can know the real profit
Increase marketing cost by Facebook and Google Ads
Can know your lifetime value
Can know your customer base
Provide profit dashboard
Price: $19/month
Rating:5.0 / 5
All‑In‑One Dashboard by Monkeydata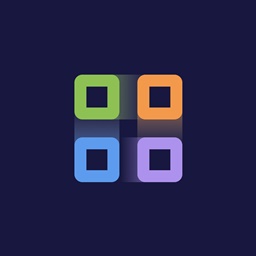 All-In-One Dashboard launched by MonkeyData is known as one of the strongest dashboards for your Shopify store. With the app, you can sell your products anywhere and receive all data in a place. The app enables you to get insights into the business and track some KPIs, including orders, customers, best-selling items, revenue and so on. In addition, the app provides users with more integrations. Several sources, including Google Ads, social media, Google Analytics, and Email are combined in this user-friendly dashboard. Take note that all of the app's dashboards are pre-designed and work immediately. Moreover, you can save more time with the free mobile app to get your business developed. You can also see what happens inside your store and react when it is necessary. All-In-One Dashboard can help you access to the real-time Google analytics and the forecasting of trends and sales.
Highlight features
Get marketing sources and sales in a place
Provide users with a user-friendly dashboard
Enable users to go deeply into their business status
Offer advanced store analytics
Let users access more integrations
Price: Start from $0/month
Rating:4.6 / 5
Profit Calc: Profit Dashboard by Profit calc
The app Profit Calc makes it clean to see all of your accounting information in a clean-to-study-dashboard. Find out your shop's proper profitability.
One of the outstanding features that you can see Profit Calc affords at ease integration with advert debts to accumulate your foremost advert prices in a single place. Effects customize your product prices to get an accurate fee of products bought information. Besides, you can automatically sync your "fees according to item" together with your Shopify keep. Get unique get entry to our chrome extension to effortlessly sync all your Aliexpress order records. Use the month-to-month expense calculator and learn how all the ones "extra" fees are affecting your bottom line. Profit Calc takes the frustration out of complex financial systems.
You can set up in just a few minutes. If you have any problem, you can check out any of the app video courses that could accompany you every step of the manner.
Highlight features
Combine all your data in a dashboard
Automatic syncing the social media that you connect
Provide time-saving accounting tasks
Creat a tidy spreadsheets
Provide aliexpress chrome extension
Price: $9.99/month
Rating:5.0 / 5
Cyfe by Cyfe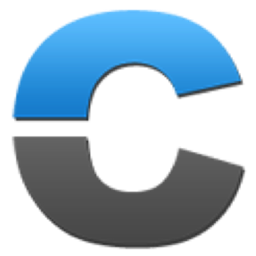 It is essential for the online trader to empower their stores by a Shopify app that helps them to monitor their business data. Consider as one of the best tools, the Cyfe app is totally suitable for any multi-purposed Shopify stores. As a responsive app, this Cyfe app provides the customers with the best impression about your apps by using dashboard. Moreover, despite a ton of database, the admins can manage them easily by simple process from this app. In addition, there are Pre-built Widgets that can help to collect data from different websites such as Google and Salesforce. besides, the store owners enable sharing the dashboards or real-time reports with whoever such as managers, customers, etc. Especially, all of the data can be downloaded or scheduled via email in different formats like PNG, JPEG, PDF, and CSV.
Highlight features
Use the dashboards to monitor individual departments
Import the data by Pre-built Widgets
Track the historical data easily
Send the email or SMS to alert the users
Support to export data through different formts
Price: Start from $0/month
Rating:5.0 / 5
How AVADA.io ranks Shopify Dashboard apps list
These above 6 Dashboard apps for Shopify are ranked based on the following criterias:
The ratings on Shopify App store
The app's rank on search engines
The prices and features
The app provider's reputation
Social media metrics such as Facebook, Twitter and Google +
Reviews and assessment by AVADA.io
Top 6 Shopify Dashboard Apps
Special thanks to all vendors which contributed the best 6 Shopify Dashboard apps. We honestly recommend you to give every app above a try if possible. We create Shopify apps review series with the aim of helping Shopify online stores find the best Dashboard for their website. All of the information on the review (including features, description, prices, and links) is collected from the vendor's website or their own published page/ selling channels.
The list of the 6 best Shopify Dashboard apps is kept up-to-date on a regular basis by our team. Please feel free to reach us out if you have any questions related to this app review.
Don't see your app on the list? Wanna contribute more content to this review? Contact us
People also searched for
shopify dashboard apps

dashboard apps for shopify
top dashboard for shopify

top shopify dashboard apps