Best Shopify Customer Tagger Apps
Top 9 Best Shopify Customer Tagger Apps in 2023
9+ Best Shopify Customer Tagger Apps from hundreds of the Customer Tagger reviews in the market (Shopify Apps Store, Shopify Apps) as derived from AVADA Commerce Ranking which is using AVADA Commerce scores, rating reviews, search results, social metrics. The bellow reviews were picked manually by AVADA Commerce experts, if your app about Customer Tagger does not include in the list, feel free to contact us. The best Customer Tagger app collection is ranked and result in September 2023, the price from $0. You find free, paid Customer Tagger apps or alternatives to Customer Tagger also. The Top 50+ Shopify Free Apps for Every Store.
Quick Comparisons of the Best Shopify Customer Tagger Apps
| # | App Name | Vendor | Pricing | Rating | Image | Action |
| --- | --- | --- | --- | --- | --- | --- |
| 1 | Smart Tags | wehavefaces | Start from $0/month | 4.7/5 ⭐️ | | Get app! |
| 2 | All‑In‑One Dashboard | MonkeyData | Start from $0/month | 4.6/5 ⭐️ | | Get app! |
| 3 | Customer Tagger | Union Works Apps | $15/month. 7-day free trial. | 5.0/5 ⭐️ | | Get app! |
| 4 | TagRobot | Accentuate | Free | 5.0/5 ⭐️ | | Get app! |
| 5 | Customer Segment Builder | RareLogic Inc. | Free plan available. Additional charges may apply. | 5.0/5 ⭐️ | | Get app! |
| 6 | Sherlock | Matt Loszak | $5/month. 5-day free trial. | 5.0/5 ⭐️ | | Get app! |
| 7 | Beacon | Lizuna G.K | Free | 5.0/5 ⭐️ | | Get app! |
| 8 | Vextras | Vextras | $9/month. 30-day free trial. Additional charges may apply. | 0.0/5 ⭐️ | | Get app! |
| 9 | Customer Gender | ScreenStaring | $6/month. 1-day free trial. | 0.0/5 ⭐️ | | Get app! |
Top 9 Best Customer Tagger Apps for Shopify stores:
Here is a list of 9 best Shopify Customer Tagger apps:
Smart Tags by Wehavefaces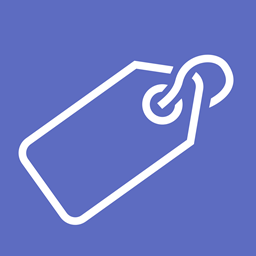 Smart Tags app developed by wehavefaces provides users with a tool to tag orders, customers or products in a smart way. Why do users need the app? And here are reasons. Smart tags app enables to tag your orders, products, and customers based on the vendor, price, weight, type, and quantity or even more. In addition, you can get your store collections enhanced with Smart tags. Besides enhancing your store collections, you can improve the store filter menu with better tags. More than that, you can untag a product or item falling under a minimum value or your shoppers can filter dresses in size M, however, they will be displayed if they are available. With the app, you can get free plans available for any store that has less than about 50 products and take note that paid plans can start from USD2 per month. All you need to do right now is installing the app and beginning to make smart tags rules.
Highlight features
Enable to tag users'products, orders, and customers automatically
Make tagging rules for users's Shopify store
Proivde users with free and available plans
Improve users's shop collections and filter menus thanks to smart tags
Offer some available smart tags
Price: Start from $0/month
Rating:4.7 / 5
All‑In‑One Dashboard by Monkeydata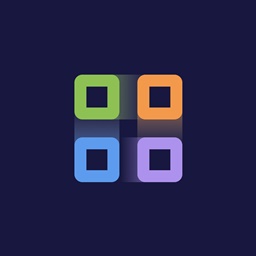 All-In-One Dashboard launched by MonkeyData is known as one of the strongest dashboards for your Shopify store. With the app, you can sell your products anywhere and receive all data in a place. The app enables you to get insights into the business and track some KPIs, including orders, customers, best-selling items, revenue and so on. In addition, the app provides users with more integrations. Several sources, including Google Ads, social media, Google Analytics, and Email are combined in this user-friendly dashboard. Take note that all of the app's dashboards are pre-designed and work immediately. Moreover, you can save more time with the free mobile app to get your business developed. You can also see what happens inside your store and react when it is necessary. All-In-One Dashboard can help you access to the real-time Google analytics and the forecasting of trends and sales.
Highlight features
Get marketing sources and sales in a place
Provide users with a user-friendly dashboard
Enable users to go deeply into their business status
Offer advanced store analytics
Let users access more integrations
Price: Start from $0/month
Rating:4.6 / 5
Customer Tagger by Union works apps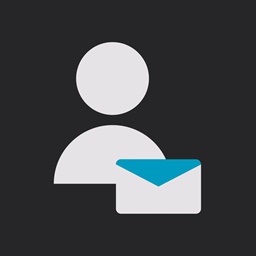 Customer Tagger by Union Works Apps is an app which allows you to set up rules, and your customers would be automatically tagged if they meet the criteria which are set in that rule. There are several rules which is available for you to tag your customers. Firstly, you can tag them base on the products that they have bought in the past then you can provide them the right to access to restricted areas of the site. Secondly, you can base on the amount of money which they spend in a specific order or their total lifetime spend. And then you can send them some coupons or discount deals to encourage them to expend more. Thirdly, you can tag customers that have abandoned carts, which would allow you to highlight and bring them back to the store and complete their orders. You can also tag them by email, accounts, discount code, etc. Install this app now, and you will gain a 7-day free trial.
Highlight features
Improve customer understanding
Automatically your marketing
Control access to the store
Great customer support
7-day free trial
Price: $15/month. 7-day free trial.
Rating:5.0 / 5
TagRobot by Accentuate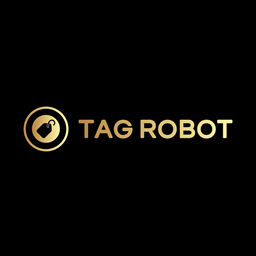 There are many apps that help you manage your orders, however, TagRobot can bring you the difference. By using this app, you can segment your clients directly within your store admin from order data. Hence, you can have a clearer understanding of your consumers and better prepare for future plans. Besides, this software helps you to control and fulfill different types of orders. Moreover, you are allowed to filter orders and customers by tags and you can save these tags for future uses then it can save your time working with orders. You can apply these tags for older orders as well to arrange your data. A plus of this app is that there is no charge for you to install and experience its features then you can use it and uninstall it if you are not satisfied with its function.
Highlight features
Let shop owners organize order management
Available to segment consumers directly within store admin
Easy to control and fulfill different types of orders
Simple to filter orders/clients by tags
Allow administrators to save tag filters for future use
Price: Free
Rating:5.0 / 5
Customer Segment Builder by Rarelogic inc.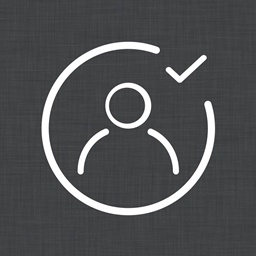 Customer Segment Builder by RareLogic Inc. is a simple and effective customer segmentation which help you find, target, and sell your products. This app has several features. Firstly, it lets you scour your shop data and create highly targeted segments. Based on demographics, behavior, product purchases, location, etc. you can build the precise segments of customers which would lead to an increase in your email marketing engagement and conversion rates. Secondly, you can import your customer segment data into other favorable marketing tools such as Facebook Ads, MailChimp, Rare.io or Google AdWords. Thirdly, you can create advanced customer segments based on your data. For example, you can build groups of customers based on gender, demographics, behavior, and purchases. You can use this app in various situations like when you have a new product, when you are running a sale or even when you want to re-engage old customers. Install now to experience these amazing features and boots your sales at the same time.
Highlight features
Increase email marketing engagement
Increase conversion rates
Create multiple filters
Export data to various tools
Free plan available
Price: Free plan available. Additional charges may apply.
Rating:5.0 / 5
Sherlock by Matt loszak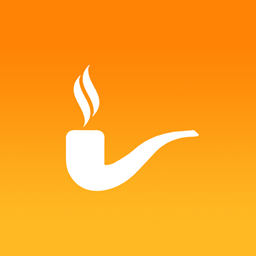 Sherlock, which is created by Matt Loszak, is a powerful assistant for any eCommerce store owners to find influential customers, view social profiles, and more. Sherlock helps you find potential customers by scanning their social profiles (Facebook, Twitter, and Instagram). Additionally, you will receive notification of new customers in different criteria such as follower count, total spent, and match certainty, which is a great help for your marketing campaigns. Moreover, using Sherlock, you will be able to find customers with big influence online with little effort in order to incentivize them to post about your brand to all their fans. On top of that, clicking through to any social profile for more information is allowed with Sherlock, which plays a big part in the success of your online ads. Let's gain more customers and boost your sales by installing Sherlock now!
Highlight features
Scan new customers on social media on autopilot
Send notifications about customers that have interest in your store
Allow users to customize notification criteria
Find customers with big influence online
Enable users to click through to any social profile
Price: $5/month. 5-day free trial.
Rating:5.0 / 5
Beacon by Lizuna g.k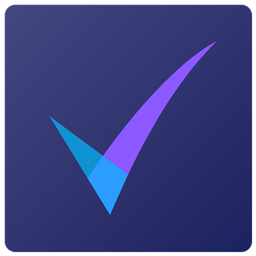 If you are looking for a tool to prevent fake orders and future chargebacks, Beacon is a powerful app that you need to solve your problem. By taking advantage of big data, it is able to find more information from the profile of consumer's basic order then help shop owners to a make better decision for risky-alike orders. The app identifies the type of Carrier and sends an SMS message or an email which can be customized to the customers. Once the shoppers verify the orders, a green checkmark will appear in the order list information to inform administrators of their confirmation. The orders and related data are shown in bulks that shop owners can export it for further use. Moreover, this is a free-charge app that you can try it before considering other paid software.
Highlight features
Use big data to extract additional information
Verify via text/SMS notification
Easy to use and analyze information
Available for editing email/SMS content
Able to detect Carrier type and its name
Price: Free
Rating:5.0 / 5
Vextras by Vextras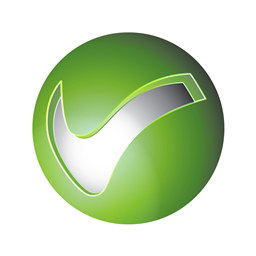 The Vextras Shopify app allows the store owners to reduce the time and cost to approach to the targeted customers. By sending marketing emails, the Vextras allows the store owners to motivate more and more customers coming to their shops. Moreover, after analyzing customer behavior, it is easy for online sellers to avoid the abandoned carts and to increase the customer 's trust. In addition, based on customer behaviors, the shop owners can sync the effective customer's segmentation. With the dynamic customer's data from this system, the online sellers can create relevant blogs and personalized emails. Besides, this app also allows the customer to download and print the products invoices with any API values. This Vextras Shopify app does not limit the number of sent emails messages. Last but not least, the app users can integrate their stores with this app easily and quickly by some clicks.
Highlight features
Create the Profile details from visitors
Provide filters for products ordered
Automatically send abandoned cart reminders, invoices to customers
Easy to target and segment customers
Support to integrate with cloud softwares like Groove, Highrise, and Slack
Price: $9/month. 30-day free trial. Additional charges may apply.
Rating:0.0 / 5
Customer Gender by Screenstaring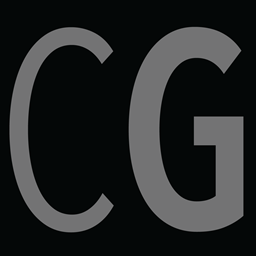 Customer Gender by ScreenStaring is an app which gives you the ability to detect the gender of your customers from numerous sales. As you might already know, gender is one of the most critical factors which can help you to understand who are your customers and the way they use your products. As a result, it allows you to develop a solid marketing strategy which could lead to a rise in sales and revenue. If you want to detect the gender of current and future customers, you can import the list of customers and then select the ones whose gender you would like to identify. You can choose to detect genders individually, in a batch, or even for your entire store. Besides, you can base on the signed in customer's gender to configure your site's navigation. Once a customer's gender has been detected it would be added to the customer's record in Shopify as a tag and a metafield which give you the ability to tailor a suitable gender-based content for your website. So what are you waiting for? Install now to experience this amazing app.
Highlight features
Detect customers' gender
Tailor your site's content better
Create a good marketing strategy
Increase sales and revenue
Affordable price
Price: $6/month. 1-day free trial.
Rating:0.0 / 5
How AVADA.io ranks Shopify Customer Tagger apps list
These above 9 Customer Tagger apps for Shopify are ranked based on the following criterias:
The ratings on Shopify App store
The app's rank on search engines
The prices and features
The app provider's reputation
Social media metrics such as Facebook, Twitter and Google +
Reviews and assessment by AVADA.io
Top 9 Shopify Customer Tagger Apps
Special thanks to all vendors which contributed the best 9 Shopify Customer Tagger apps. We honestly recommend you to give every app above a try if possible. We create Shopify apps review series with the aim of helping Shopify online stores find the best Customer Tagger for their website. All of the information on the review (including features, description, prices, and links) is collected from the vendor's website or their own published page/ selling channels.
The list of the 9 best Shopify Customer Tagger apps is kept up-to-date on a regular basis by our team. Please feel free to reach us out if you have any questions related to this app review.
Don't see your app on the list? Wanna contribute more content to this review? Contact us
People also searched for
shopify customer tagger apps

customer tagger apps for shopify
top customer tagger app for shopify

top shopify customer tagger apps