Shopify Custom Products Apps 2021
7+ Best Shopify Custom Products Apps from hundreds of the Custom Products reviews in the market (Shopify Apps Store, Shopify Apps) as derived from AVADA Commerce Ranking which is using AVADA Commerce scores, rating reviews, search results, social metrics. The bellow reviews were picked manually by AVADA Commerce experts, if your app about Custom Products does not include in the list, feel free to contact us. The best Custom Products app collection is ranked and result in May 2021, the price from $0. You find free, paid Custom Products apps or alternatives to Custom Products also. The Top 50+ Shopify Free Apps for Every Store.
7 Best Custom Products Apps for Shopify
Here is a list of 7 best Shopify Custom Products apps:
Product Options and Customizer by Product customizer
Product Options and Customizer by Product Customizer is a 4.8-star app that allows you to add infinite number of variants, user customizations, custom file uploads, dropdowns, text inputs, radio buttons and any other options you could think of, so that you could make your products section more personalized and customized. The app helps managing and running your store easier than ever before, as well as increases revenue significantly. Another plus that makes Product Options stand out from other apps of the same class is that it provides a superior customer support service with free installation and excellent support system.
Highlight features
Infinite variants, user customizations and options
Boost revenue with per-option pricing
Sync your options setting across products
Conditional logic
Excellent support system
Price: From $19.99/month. 14-day free trial.
Rating:4.8 / 5
Qstomizer - Custom product designer tool by Big van studio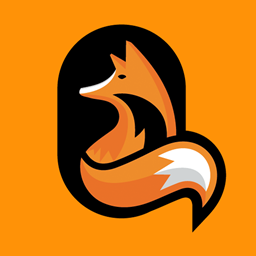 Qstomizer developed by Big Van Studio is one of the most intelligent apps allow your customers to design their own expected products on your online shop. You don't need to do anything. Just leave this app do the whole process. It generates designs made by your customers. Furthermore, it creates pre-made design templates for clients to use. They might not have any ideal for design so that these templates must be some useful hints for their creative mind. It also allows you to apply automatic filters to images in order to make effects such as colorize, leather or others. Beneficially, Qstomizer allows you to set rules for pricing. As the clients add something like clipart or image, you can add a price. This app sets minimum resolution or size in pixels to photos to make sure they are in the best quality to display. If you feel impressed about Qstomizer, get it now.
Highlight features
Generate designs made by customers
Create pre-made design templates for clients
Allow you to apply automatic filters to images
Allow you to set rules for pricing
Set minimum resolution or size in pixels to photos
Price: From $19.99/month. 7-day free trial.
Rating:4.7 / 5
Custom Product Options by W3trends inc.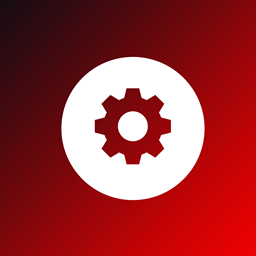 Custom Product Options by W3trends Inc. is a 4.8-star-review app specialized in helping Shopify store owners customize their products options display with unlimited options. Some of the most commonly used options include file uploading, color picker, text boxes and radio buttons. Based on what the customer has selected, the app will automatically charge an extra amount. Also, depending on the items your customers choose to add to their shopping cart, the app will hide or show suitable fields accordingly using conditional logic. With $8.99/month, their will be no extra charges after you install the app.
Highlight features
Various forms of field options
Add-on pricing available
Conditional logic to show/hide different fields based on option values
Easy to use drag-and-drop form builder
Save time with bulk actions
Price: $8.99/month. 7-day free trial.
Rating:4.9 / 5
Product Personalizer - Custom Product Options by Zepto apps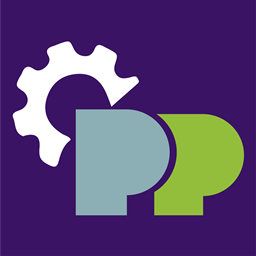 Product Personalizer by Zepto Apps is one of the best products customizing applications nowadays. With this application, you can add a lot of options for your customers to customize your products. Otherwise, with an automatic translator, text elements can easily be translated from every language into yours so that you can manage your store better. Designed fully responsive, Product Personalizer can run perfectly on every kind of devices available. With the bulk actions equipped, Product Personalizer allow you to accomplish every action in just one page to save time and effort. And last but not least, Product Personalizer can be set up to avoid redirecting to the product page by adding inline personalization button, popup window or direct field. By installing Product Personalizer, you will get to use all of these wonderful features and receive a 15-day free trial.
Highlight features
Add products customization options
Translate text elements
Fully responsive
Bulk actions available
Can set up to avoid redirecting
Price: From $9.99/month. 15-day free trial.
Rating:4.6 / 5
Customify ‑ Product Customizer by Customify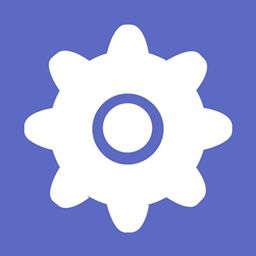 Customify has given out an app called Customify - Product Customizer to help you with products sales. It brings you plenty of benefits to offer your clients the personalized items in such a brilliant way. You will find it convenient right from the moment you start to set it up. The required process is super simple such a piece of cake for you to do. Your customers are in different countries so that this app provides them with a translator tool to translate into their mother tongue languages. Hence, it makes sure that clients from countries all over the world can take advantages of this app also. Furthermore, Customify - Product Customizer allows customers to upload unlimited images. Especially, they are able to save the customized items they've made to come back later so that they can have a great deal of time to decide whether should they make an order or not. The clients also feel comfortable when they can look at the live previews this app displayed to see how the products look. Thanks to this, they can ensure that those ones are in the best status to purchase. Install this app to let it be your wonderful supporter.
Highlight features
Display live previews to show the clients how the item looks
Offer translator tool for your customers to translate
Allow your customers to upload unlimited images
Allow your clients to save the customized items and continue later
Make the upload products process simple and quick
Price: $15/month. 14-day free trial.
Rating:4.5 / 5
Custom Product Builder by Buildateam
Let customers make their own products that they want is not a new concept, but do you know you can provide them the best product customizing experience ever with Custom Product Builder by Buildateam? Custom Product Builder offers a product builder feature that will show customers every angle of their chosen product, and an unlimited number of variants, options, and personalization features so that the product can turn out exactly what they want, and otherwise, the customers will also get to know the best about their products. The product preview provided by Custom Product Builder is interactive, which is clickable to make it fully convenient to use. With language translation support, Custom Product Builder brings you customers from everywhere in the world. Install Custom Product Builder now to get a whole 30-day free trial.
Highlight features
Customize products from every angle
Unlimited variants and options
Unlimited personalization features
Interactive product preview
Language translation support
Price: $50/month. 30-day free trial.
Rating:4.7 / 5
Personalization Pop by Vendorpop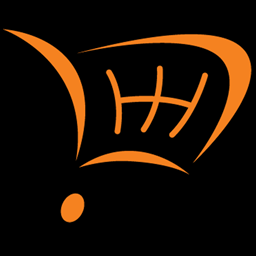 Personalization Pop is an application designed by PersonalizationPop to help e-commerce entrepreneurs sell their personalized products immediately. Just with one click, you can gain free access to thousands of customized and personalized gifts that are listed on our extensive catalog. Moreover, this app provides a particular personalization module for each item so your customers can easily enter the text or select the designs that they desire, which helps save them a lot of time and improve customers' shopping experience. Especially, Personalization Pop also saves online store owners the hassle of fulfilling and shipping orders because it helps optimize the pick and pack process where daily orders are automatically pushed to our app, processed, engraved and then shipped directly to your customer. So let get Personalization Pop installed now and see how it streamlines your order fulfillment and increases your profits!
Highlight features
Thousands of customized and personalized products
No design or coding skills necessary
Instantly add products
Automatically fulfill and ship orders
Each item is added a particular personalization module
Price: Free to install. External Charges may apply.
Rating:3.9 / 5
How AVADA.io ranks Shopify Custom Products apps list
These above 7 Custom Products apps for Shopify are ranked based on the following criterias:
The ratings on Shopify App store
The app's rank on search engines
The prices and features
The app provider's reputation
Social media metrics such as Facebook, Twitter and Google +
Reviews and assessment by AVADA.io
Top 7 Shopify Custom Products Apps
Special thanks to all vendors which contributed the best 7 Shopify Custom Products apps. We honestly recommend you to give every app above a try if possible. We create Shopify apps review series with the aim of helping Shopify online stores find the best Custom Products for their website. All of the information on the review (including features, description, prices, and links) is collected from the vendor's website or their own published page/ selling channels.
The list of the 7 best Shopify Custom Products apps is kept up-to-date on a regular basis by our team. Please feel free to reach us out if you have any questions related to this app review.
Don't see your app on the list? Wanna contribute more content to this review? Contact us
Comments for Custom Products
---
---
People also searched for
shopify custom products apps

custom products apps for shopify
top custom products for shopify

top shopify custom products apps