Shopify Cookie Bar Apps 2021
11+ Best Shopify Cookie Bar Apps from hundreds of the Cookie Bar reviews in the market (Shopify Apps Store, Shopify Apps) as derived from AVADA Commerce Ranking which is using AVADA Commerce scores, rating reviews, search results, social metrics. The bellow reviews were picked manually by AVADA Commerce experts, if your app about Cookie Bar does not include in the list, feel free to contact us. The best Cookie Bar app collection is ranked and result in April 2021, the price from $0. You find free, paid Cookie Bar apps or alternatives to Cookie Bar also. The Top 50+ Shopify Free Apps for Every Store.
11 Best Cookie Bar Apps for Shopify
Here is a list of 11 best Shopify Cookie Bar apps:
EU Cookie Bar ‑ Cookie Consent by Booster apps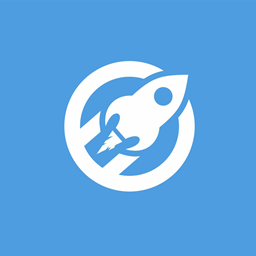 How to build trust and establish a safety system? Do you want to capture more customer's attention? EU Cookie Bar will help you to deal with this concern? Developed by Booster Apps, a popular developer on e-commerce, EU Cookie Bar will certainly live up to your expectation, in particular, small and medium enterprises. The app provided internet-based shops a lot of great characteristics which increases customers' trust. First, EU Cookie Bar adheres to and show EU law. The app is suitable for stores opening in Europe because it would automatically guide you in a legal way. Second, the app would display a cookie banner informing customers that your store is using the cookie. When buyers agree to use the cookie, the banner would disappear. Moreover, store's admins can change the content of cookie terms. Last but not least, the store's regulation would be sent to visitors' emails so that customers can get essential information relating to your policies of selling and returning goods. Don't take time to make up your mind, download the app now because it is free!
Highlight features
Adhere to and show EU law
Display cookie consent bar to store's visitors
Ensure customer's personal information
Hide the cookie banner automatically
Customize design to fit your brand
Price: Free
Rating:4.6 / 5
Free GDPR + EU Cookie Bar by Coupo
Free GDPR + EU Cookie Bar will support you collect information from customers. However you still need their permission, but easier with GDPR.
If your store is found within the EU or has customers based within the EU, you would like to get Coupo immediately. Do you wonder about its functions and features? The EU/GDPR Cookie Bar shows a friendly cookie bar that informs your users that your website uses cookies and allows them to look at your privacy policy. When your visitors agree to your terms, the banner disappears automatically. Manage the banner to fit the theme by changing the content and color to suit your store. Your customer will be allured due to the amazing content. Besides, it is compatible with most of Shopify themes. With the free charge, you can optimize your store better.
After downloading this app, you will find it works on different devices. No more awkward mobile pop-ups that never go away.
Highlight features
Manage the banner to fit the theme
Work on all devices smoothly
Can track any of customer's data
Show privacy policies
Compatible with most of Shopify themes
Price: 0
Rating:4.8 / 5
GDPR Cookie Compiler by Metizsoft solutions pvt ltd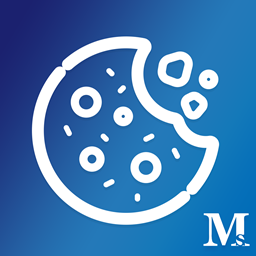 GDPR Cookie Compiler designed by Metizsoft Solutions Pvt Ltd is an app which helps you to get the GDPR Cookie Compliance quickly and effortlessly and helps you adapt your site to the European Regulations and displays a banner about the Cookie Policy. This app offers various great features. Firstly, the design of the Cookie Banner can be customized easily. You can edit the color, size, and font to make it fit with the design of your website. Secondly, this app supports all languages. Especially, the banner will only be displayed to countries in the European Union. Thirdly, this app is easy to install and use. It just takes you one click to adhere to the compliance. You will no longer have to hire developers to ensure adhering to EU compliance with your app, with this app, you can save a considerable amount of cost and energy. Install now and experience the free trial version.
Highlight features
It's free
Customizable design
Easily get GDPR Cookie Compliance
One-click installation
Work with all Shopify theme
Price: Free
Rating:4.8 / 5
EU GDPR Cookies Notification by Omega
EU Cookies Notification will present customers with a notification informing them that there is a store using cookies.
Once the customer agrees with the terms, they will not see it for 60 days. Present customers together with your cookie policy page to completely suits the EU Cookie Law. With this app, you can notify customers that your store is using cookies. The notification will remind them of the policies that they have to follow. Besides, you can customize the customer's location can see your notification. You can choose 3 settings to show the notification. For example, you can pick for only the EU or in total to follow the cookie policy. Don't worry about the low connection because it is a 100% mobile-friendly app. Customers who using their phones will see a phone or tablet-optimized timer for Android or iOS.
If you install the EU cookie, you will receive free and fast support from the technical support. They will help you solve any problems within 24 hours.
Highlight features
Notify customers that your store is using cookies
Show customers with your cookie policy
No need to add any shortcode
Provide professional customer service
Increase loyalty customer quickly
Price: 0
Rating:5.0 / 5
GDPR Backpack by Isenselabs
"Free GDPR + Cookie Management" is designed by iSenseLabs and it is completely free Shopify extension. Our GDPR solution is how you can stay compliant with the latest regulations. It has everything that you will need - it is customizable, it supports GDPR requests, it has a dedicated GDPR page and it is mobile-friendly.
Our solution does not require any specific modifications during the installation or usage. It is a one-click install, and it has a comprehensive help center.
Our app is 100% free, and it is an alternative to all paid GDPR solutions. It is also the first free solution that offers cookie management and a dedicated page with GDPR tools.
Highlight features
Cookie consent bar (with a link to your privacy policy)
Cookie bar customization options (change colors, position, buttons, texts, etc.)
Responsive design
Blocks third-party cookies
The customers can decide for themselves which cookies to be used or not
Export/View GDPR requests
Price: Free
Rating:5 / 5
Easy GDPR + Cookie Bar by Innonic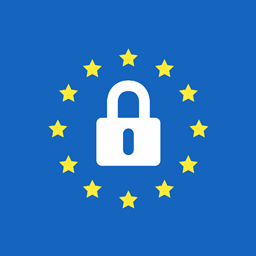 Easy GDPR + Cookie Bar designed by Innonic is an app which can help you to get the GDPR compliant and the Cookie Bar easily. This app can protect your store from audits and data breaches because any organizations which do not comply with GDPR regulations would have to pay a penalty charge of more than 20 million euro or up to 4% of annual global turnover. As a result, you can avoid having to pay for these fines and use your money to develop your store. In addition, the EU Cookie Bar that this app offers is equipped with multi-lingual, which would be auto-translated to 24 EU languages. Moreover, this app also allows users to gain access into their data and edit that data. For example, they can modify, delete or take that data with them. Last but not least, it can help you take action promptly by emails you instantly whenever new accesses, modify or delete requests have been made. Install now and experience this app for free.
Highlight features
It's 100% free
Multi-lingual EU cookie bar
Allow users to access and edit their data
Easily and quickly to setup
Great customer support
Price: Free
Rating:4.9 / 5
GDPR Cookie Notice Bar by hulkapps.com
GDPR Cookie Notice Bar provides merchants such a good experience. It not only increases achieving their business goals but also improves website revenue with a bunch of amazing features.
First and foremost, you can display cookie notifications to only European users due to the GDPR Cookie Notice Bar app. Because there are many websites still base on collecting data and serve customers with the normal target advertisement, so the style of the cookie consent notification remains affected by business offers and business aims. This app is a great result to keep following the European Cookie Law and GDPR. Moreover, you can edit your fronts with all colors of the cookie box that will attract customers. Just change it until it matches your website.
One-click install. You can use it for free. Besides, you can make your cookie information popup or fully featured GDPR compatible cookie consent bar without requiring any programming skills.
Highlight features
Manage to show cookie notice to only EU users
Support mobile responsive design
Can change all colors of the cookie box
Edit fonts that match your website
Have rules on cookie consent & compliance
Price: 0
Rating:5.0 / 5
FREE > GDPR Cookie Bar ‑ Kooke by Sales squad
This app is for any store/website that sale online. Because it allures Western visitors and brings back loyal customers also. The electronic privacy gesture implies that websites must obtain formerly informed to agree from their European supervisors. They need to be accepted before using any kind of cookies that retrieve data and preferences.
This app allows you to obey the laws that enact by the European cookie immediately. After downloading and adjusting, your website will have a professional-looking banner. Whenever a new customer visits to your store, reminding them that you are using cookies. You can manage it together with your cookie policy page. Online customers have to click to accept cookies so that they will be allowed to freely give their informed consent. Moreover, you can set the mode of the banner. The banner still in the same position until the users accept using cookies. Then it will disappear from their view. However, the cookie reminder will appear again if the users reset cookies from their web history.
Edit the background colors, button colors to brighten your store appearance. With the free fee, you should try to download it.
Highlight features
Manage alongside your cookie policy page
Fully customizable cookie consent bar
Banner pops up automatically
Set the mode of the banner
Edit the background colors, button colors
Price: 0
Rating:4.9 / 5
XOCookie ‑ EU Cookie & GDPR by Xopify
XO-Cookie is the simplest and most effective Shopify cookie notification app. It allows you to display the cookie banner to tell your customers that their store is using cookies.
The cookie banner will be hidden once the customer agrees hit button "Accept & Close" to agree with the given terms. You can choose between 3 available styles to point out the cookie banner: Box Float, Sticky Bar or Float Bar from the rear end-setting page. You also can place a link for your privacy policy, change text, background color, button style and also set how many days banner will be hidden easily. XO-Cookie features a fully customizable design with enough options to perfectly suit your brand. Moreover, XOCookie provides 3 styles with customize position. So you can choose the location that you want to place the notification of cookie.
What you need now is XOCookie which protect your store as well as make it look professional.
Highlight features
Can custom banner style and position
Work well with any devices or resolutions
Get your notify banner ready within minute
Provide 3 styles with customize position
Full fitting with EU cookie law
Price: 0
Rating:5.0 / 5
GDPR Cookie Bar by Thrust apps
GDPR cookie bar app has a preset design, which blends in perfectly in any design. The floating bar is meant with responsive CSS to form sure; it fits any screen size properly.
You also have the liberty to customize color, text, font, and background with a couple of clicks from your app dashboard. With geo-targeting for the right visitors, you will classify customers in different groups and then serve them the best. With this app, you can geo-target your GDPR announcement and cookie consent for EU citizens only. In that way, you stay compliant with EU law as well as stay minimal to visitors from the rest of the world. Furthermore, you will be provided free charge forever. There is no hidden charge or upsell. Use as long as you want, this app wouldn't charge anything for usage or support.
Easy and simple installation and setup process will save you time and lets you focus on growing your business.
Highlight features
Geo-targeting for the right visitors
Support free charge forever
Available customer services in anytime
Beautiful responsive EU cookie bar
Increase loyalty customer quickly
Price: 0
Rating:5.0 / 5
GDPR Cookie Bar +ePrivacy Page by Pandectes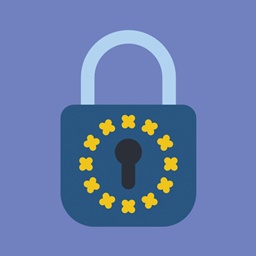 GDPR Cookie Bar +ePrivacy Page designed by Pandectes is an app which allows you to activate the GDPR/CCPA Law on your Shopify store. The app provides two important features to ensure you are compliant with the GDPR/CCPA. First, elegantly inform visitors that your store uses cookies based on your policy and give them the option to consent and even select their preferences. Second, gives your customers a central page to manage their consent and their rights for their personal data (Data Subject Requests). One of the most popular aspects of the app is its simplicity of use. Since it has some default settings, there is no need to be configured. The app is compatible with Oberlo, Kit, Spocket, PushOwl, Printful, Loox, Shippo, Privy, Modalyst, Printify, Judge.me, Recart, ReConvert, Klaviyo, Shogun, Recart etc and integrates with Langify, Gtranslate and other translate apps. A must have app for dropshipping and print on demand.
Highlight features
Free plan available for 100% compliance
Activate to EU/CA visitors only or to all
Available in 24 EU official languages
Cookie scanner
Javascript API
Price: Free
Rating:5.0 / 5
How AVADA.io ranks Shopify Cookie Bar apps list
These above 11 Cookie Bar apps for Shopify are ranked based on the following criterias:
The ratings on Shopify App store
The app's rank on search engines
The prices and features
The app provider's reputation
Social media metrics such as Facebook, Twitter and Google +
Reviews and assessment by AVADA.io
Top 11 Shopify Cookie Bar Apps
Special thanks to all vendors which contributed the best 11 Shopify Cookie Bar apps. We honestly recommend you to give every app above a try if possible. We create Shopify apps review series with the aim of helping Shopify online stores find the best Cookie Bar for their website. All of the information on the review (including features, description, prices, and links) is collected from the vendor's website or their own published page/ selling channels.
The list of the 11 best Shopify Cookie Bar apps is kept up-to-date on a regular basis by our team. Please feel free to reach us out if you have any questions related to this app review.
Don't see your app on the list? Wanna contribute more content to this review? Contact us
People also searched for
shopify cookie bar apps

cookie bar apps for shopify
top cookie bar app for shopify

top shopify cookie bar apps