Best Shopify Chatbot Apps
Top 10 Best Shopify Chatbot Apps in 2023
10+ Best Shopify Chatbot Apps from hundreds of the Chatbot reviews in the market (Shopify Apps Store, Shopify Apps) as derived from AVADA Commerce Ranking which is using AVADA Commerce scores, rating reviews, search results, social metrics. The bellow reviews were picked manually by AVADA Commerce experts, if your app about Chatbot does not include in the list, feel free to contact us. The best Chatbot app collection is ranked and result in June 2023, the price from $0. You find free, paid Chatbot apps or alternatives to Chatbot also. The Top 50+ Shopify Free Apps for Every Store.
Quick Comparisons of the Best Shopify Chatbot Apps
| # | App Name | Vendor | Pricing | Rating | Image | Action |
| --- | --- | --- | --- | --- | --- | --- |
| 1 | Assisty ‑ Slack Sales Reports | Assisty | Free | 0/5 ⭐️ | | Get app! |
| 2 | Gobot ‑ Sales Boosting Chatbot | Gobot | Free | 4.8/5 ⭐️ | | Get app! |
| 3 | Kik | Kik | Start from $0/month | 2.5/5 ⭐️ | | Get app! |
| 4 | ANIX | ANIX | Free | 4.0/5 ⭐️ | | Get app! |
| 5 | Messenger Chatbot Marketing | Akohub | Start from $0/month | 5.0/5 ⭐️ | | Get app! |
| 6 | Bargainator | Molsoft | Free plan available. Additional charges may apply. | 5.0/5 ⭐️ | | Get app! |
| 7 | Chatkit | Chatkit | Free plan available. Additional charges may apply. | 3.0/5 ⭐️ | | Get app! |
| 8 | mmuze | mmuze | Free | 5.0/5 ⭐️ | | Get app! |
| 9 | Track Your Store Sales Chatbot | Statiny | Start from $0/month | 0.0/5 ⭐️ | | Get app! |
| 10 | SMS Chatbot by HiSumo | 79ecommerce | Start from $0/month | 0.0/5 ⭐️ | | Get app! |
Top 10 Best Chatbot Apps for Shopify stores:
Here is a list of 10 best Shopify Chatbot apps:
Assisty ‑ Slack Sales Reports by Assisty
If you are looking for a report app that can send notices to your Slack channel, Assisty is absolutely a good choice. Assisty Chatbot can be your virtual data assistant in your Slack workspace. You can ask her for any company data and schedule reports to get notified on your timezone. She's more than just a data analyst or a retail expert. She is your diligent assistant and your companion. Asissty is built to help team members with timely and critical business data within your organization. It is much more easier to keep track with Asssisty. Your team can interact also freely with her through chat interfaces like a team member.
Highlight features
Assisty will notify you of all business insights to Slack
Schedule to receive reports
Sales Reports, Inventory Reports, Replenishment Reports, Customer Services Reports, Fulfillment Reports, payment reports, tax reports, POS reports, Staff reports, Location Performance Reports, Product Performance Reports
Show actionable numbers addressing risks, issues, or opportunities
Download the report in CSV
Price: Free
Rating:0 / 5
Gobot ‑ Sales Boosting Chatbot by Gobot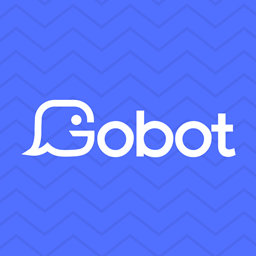 For an online store, it is hard to online 24/7 to provide the customers with advice and questions answering, hence, you can look for help from this app. Once you apply it in your store, it will play a role as an online sales assistant, which can complete many tasks. Particularly, it can help consumers find the products they want and give them the answers to their questions quickly. Moreover, this is such a smart app that all the collected feedback is used as a source of conversational experience, which helps to increase the quality of the future conversation. Another advantage of this app is that it is easy to install and use. All you need to do is to choose a template or create a new one for your store and wait for some seconds then you will have a virtual supporter for free.
Highlight features
Recommend products for clients
Instantly respond to customer's inquiry
Gather consumer's feedback
Help to increase email followers
Automatically arrange appoinment
Price: Free
Rating:4.8 / 5
Kik by Kik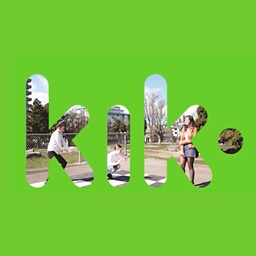 Kik is a free Shopify app designed to help you drive your products discovery journey through a well-curated shopping experience. As the main audience of the ShopSwag chatbot on Kik are American teenagers, Kik is an ideal place to sell your apparel, accessories, footwear or beauty products, which are very popular amongst this unique audience. You simply have to connect your store to Kik, select your collections and categorize your products using our preselected options. Sit back and Kik will show your products to their 300 million users and help them make purchase at ease.
Highlight features
Target directly at our users pool of teenagers
Show your products to our 300 million users
Allow our users to purchase your products easily
Reccommend to users products that best fit their interest
No need to buy any ads
Price: Start from $0/month
Rating:2.5 / 5
ANIX by Anix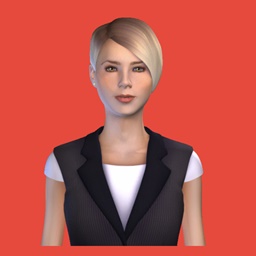 ANIX, which is released by the ANIX team, is an important tool for all Shopify e-commerce administrators to drive conversion and customer satisfaction with our visual voice and messaging assistant. With ANIX, you are enabled to assist your customers 24/7 for faster problem solving, extend more sales and improve support experience more effectively. In details, it will make a repository of common queries give answers to each of them. In many cases, there may be no answers in your repository, then your live service team can employ Anix directly talk to the clients, that will make them feel more personalized and immediate. Significantly, you have to pay no charges and hidden cost for this useful extension. No more waiting, get it now!
Highlight features
Improve customer experience by answer questions quickly
Provide a personalized experience for faster problem solving
Allow creating a repository of frequently asked questions
Provide recommendations on how to answer some questions
Optimize the number of human support staff
Price: Free
Rating:4.0 / 5
Messenger Chatbot Marketing by Akohub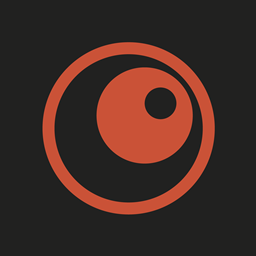 Messenger Chatbot Marketing by Akohub is a Shopify app designed to help you turn store visitors into customers by linking Facebook Messenger chat with your store website. You could also use Messenger Chatbot Marketing to create your store's Facebook Messenger chatbot. The app saves your and your customers time significantly with immediate automatic replies to customers' messages. Having the app installed and you will be able to cut down on a large amount of time and money on customer service. Plus, your customers would receive answers immediately after they send their questions. Moreover, the app could be used to offer customers exclusive product discounts, as well as showcase the products to customers and let them place orders right within Facebook Messenger. The best thing is that, the app offers a free plan version. So what are you waiting for?
Highlight features
Deliver exclusive product promotions
A-few-click Messenger Chatbot set up
Cut down on time spent on customer support
Save customers time
No coding knowledge required
Price: Start from $0/month
Rating:5.0 / 5
Bargainator by Molsoft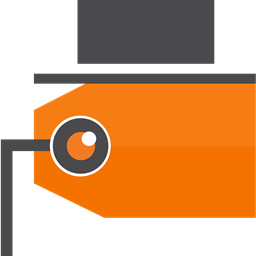 Bargainator, which is released by the Molsoft team, is an important tool for all Shopify e-commerce administrators to engage with your customers and increase conversion rate by allowing your customers to negotiate a discount. With Bargainator, you are enabled to develop your business beyond what you thought is possible. This application is designed to predict how a person would behave as a conversational partner. Chatbots are employed for customer services and significantly, for discount negotiation. Just start a custom campaign now within 2 minutes only with our Bargainator!
Highlight features
Keep your customers engaged in real-time
Offer embedded chat module that blends in with your theme
Allow monitoring and intervening bargaining sessions
Notify users when the bargaining session starts
Allow expoting emails collected during the negotiation
Price: Free plan available. Additional charges may apply.
Rating:5.0 / 5
Chatkit by Chatkit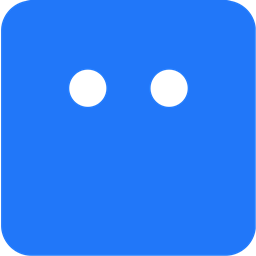 Each month, there are over 1.2 billion Facebook Messenger active users. Chatkit is a Shopify app designed to help you target these potential customers with a conversational marketing chatbot specialized on Facebook Messenger. Without spam threats and third-party cookies, Messenger undeniably has higher open rates as well as engagement rates than email. In other words, messages receivers are more likely to actually read your message and respondedly engage with you.
Highlight features
Remind visitors who are having an abandoned shopping cart
Boost open and engagement rates with Messenger chatbot
Automatically response to commonly asked questions
Hyper-personalized experience mimicking offline shopping interactions
Design interactive chat conversations at ease
Price: Free plan available. Additional charges may apply.
Rating:3.0 / 5
mmuze by Mmuze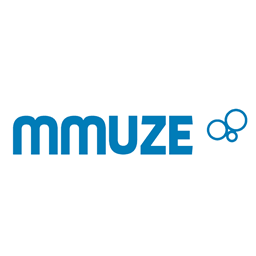 Would you like to create virtual salesperson in your stores? Would you like to run your store more effectively with better customer support? Mmuze is the answer. The app is the latest product designed by Mmuze focusing on the incredible sale and conversion optimization as well as marketing. Basically, Mmuze provides your boutique with the virtual salesperson. Normally, online fashion stores do not have staffs who take care visitors; therefore, Mmuze would bring to buyers with the feeling of satisfaction. The app connects with Facebook Messenger, your staffs care about customers' interest and chat with them when they are using Facebook. Store's sale staffs can match products from shop's catalog to shopper's requirement. Moreover, you can detect the need for human support with Seamless Handover. However, the app now supports only fashion and beauty consult and language support is predicted to come soon. Amazingly, it is free to use the app, so why don't you use it now?
Highlight features
Guide online shoppers via a chatbox
Match products from catalog to buyers' requests
Detect the human aid with Seamless Handover
Integrate with Facebook Messenger
Provide 24/7 support
Price: Free
Rating:5.0 / 5
Track Your Store Sales Chatbot by Statiny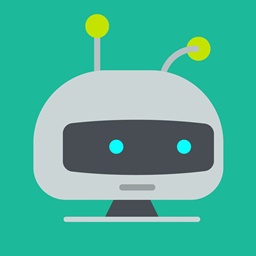 Track Your Store Sales Chatbot app developed by Statiny aims at earning and controlling your sales at the same time. In fact, the app will help you how to gain sales and control it since having any idea of metrics is important for growing your sales. In addition, the app provides users with smart, analytical data that is relevant to your online store. Take note that you can add some of your owners or admins of your online shop to share the statistic. With the app, you can see statistics on new or returned customers, the number of orders per period or gross total and many more. Moreover, the app offers you an instant orders notification and chatbot settings menu. Also, you can save your time since the app says no to complicated sales reports or graphs and tables. Don't forget that Track Your Store Sales can track the fulfillment rates or compare the statistics between stores.
Highlight features
Allow users to earn more sale and control it
Compare all sales key metrics of store to boost up sales
Reduce complicated sales report, tables or graphs
Track rate of fulfillment and compare sales by stores
Receive notifications or messages alert
Price: Start from $0/month
Rating:0.0 / 5
SMS Chatbot by HiSumo by 79ecommerce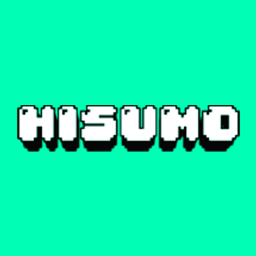 SMS Chatbot by HiSumo, which is released by the 79ecommerce team, is an important tool for all Shopify e-commerce administrators to notify your customers of new updates to their orders, answer simple queries and also broadcast preset news for marketing purposes. With SMS Chatbot by HiSumo, you are enabled to save your time and money by having entire control over your business. In details, this application will automatically send SMS text messages to the customers, notifying of receiving, paying, and delivery notes. Also, it will answer frequently-asked questions about your items, immediately provide your buyers with the necessary information they need. By doing so, this SMS Chatbox can engage your past customers with promo news, special discounts, and many more. We are available 24/7 for you in case you need our help. Install it today!
Highlight features
Personalize the care for each customer
Give order updates via SMS text messages
Answer questions about the product information
Keep customers engaged with promotions, special deals, and more
Encourage customers to send reviews
Price: Start from $0/month
Rating:0.0 / 5
How AVADA.io ranks Shopify Chatbot apps list
These above 10 Chatbot apps for Shopify are ranked based on the following criterias:
The ratings on Shopify App store
The app's rank on search engines
The prices and features
The app provider's reputation
Social media metrics such as Facebook, Twitter and Google +
Reviews and assessment by AVADA.io
Top 10 Shopify Chatbot Apps
Special thanks to all vendors which contributed the best 10 Shopify Chatbot apps. We honestly recommend you to give every app above a try if possible. We create Shopify apps review series with the aim of helping Shopify online stores find the best Chatbot for their website. All of the information on the review (including features, description, prices, and links) is collected from the vendor's website or their own published page/ selling channels.
The list of the 10 best Shopify Chatbot apps is kept up-to-date on a regular basis by our team. Please feel free to reach us out if you have any questions related to this app review.
Don't see your app on the list? Wanna contribute more content to this review? Contact us
People also searched for
shopify chatbot apps

chatbot apps for shopify
top chatbot app for shopify

top shopify chatbot apps