Best Shopify Browser tab Apps
Top 7 Best Shopify Browser tab Apps in 2023
7+ Best Shopify Browser tab Apps from hundreds of the Browser tab reviews in the market (Shopify Apps Store, Shopify Apps) as derived from AVADA Commerce Ranking which is using AVADA Commerce scores, rating reviews, search results, social metrics. The bellow reviews were picked manually by AVADA Commerce experts, if your app about Browser tab does not include in the list, feel free to contact us. The best Browser tab app collection is ranked and result in September 2023, the price from $0. You find free, paid Browser tab apps or alternatives to Browser tab also. The Top 50+ Shopify Free Apps for Every Store.
Quick Comparisons of the Best Shopify Browser tab Apps
| # | App Name | Vendor | Pricing | Rating | Image | Action |
| --- | --- | --- | --- | --- | --- | --- |
| 1 | Please Stay | Lamify | $9.99/month. 7-day free trial. | 5.0/5 ⭐️ | | Get app! |
| 2 | Recover | Oriontec | Start from $0/month | 5.0/5 ⭐️ | | Get app! |
| 3 | Sales Tab ‑ Recover Lost Sales | cloud1galaxy | Free | 5.0/5 ⭐️ | | Get app! |
| 4 | Please Come Back | Clarity Information Technologes Pvt Ltd | $2.99/month. 5-day free trial. | 5.0/5 ⭐️ | | Get app! |
| 5 | Customer Attentioner | Mangalam Infotech | Free | 5.0/5 ⭐️ | | Get app! |
| 6 | Tab Engage | Uplinkly | $9/month. 7-day free trial. | 0.0/5 ⭐️ | | Get app! |
| 7 | Sales Tab | HikeOrders | $3/month. 5-day free trial. | 0.0/5 ⭐️ | | Get app! |
Top 7 Best Browser tab Apps for Shopify stores:
Please Stay by Lamify
Please Stay developed by Lamify can help you recover your sales with the tab. As a merchant, you might know that every time your customers switch the tabs, you can lose your sales and you wish this will not happen again. With the app, it can assist in recovering inactive carts just by turning users' browser tab into a grabbing billboard after their customers bounce. Simply, you can supercharge the little bars with some striking animations with smooth messages as well as eye-catching favicons as your visitors disappear. You can get control how your tab will look as your visitors stay inactive and the app also provides you with lots of pre-optimized templates so that you can pick one and get your settings saved to increase the conventions. Don't forget that Please Stay app can track how it performs so that you can check the investment work, the number of sales made with their tabs and how many inactive shoppers can be brought back.
Highlight features
Bring back inactive shoppers and turn them into sales
Customize tabs with messages, animations and favicons
Allow to use dashboard to generate customizations
Track money and number of visitors that are brought back
Cusotmize messages with live preview
Price: $9.99/month. 7-day free trial.
Rating:5.0 / 5
Recover by Oriontec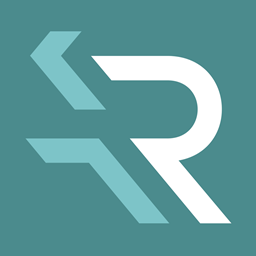 Recover by Oriontec launched by Oriontec aims at recovering your lost customers just by animating the store's tab. If you are losing your sales daily owing to your distracted visitors, you might need the app. The app can help you with the recovery of potential customers by generating the store's tab flash as your visitors go to other tabs. When your customers come back, they can receive a create popup or a discount code. In addition, you can draw customers' attention with Flashing Tab. The app is highly customized and it can show an engaging photo to bring visitors back to the store. Regarding conversion, you can track it with your Shopify Marketing API and recovery is a tool to boost up the conversion rate. With free installation, you can get started today and don't forget that the extra fees can be applied under your requirements.
Highlight features
Draw customers' attention with Flashing Tab
Bring lost customers back thanks to Recover.a
Increase conversion rates and close deals
Customize popup with messages and videos
Price: Start from $0/month
Rating:5.0 / 5
Sales Tab ‑ Recover Lost Sales by Cloud1galaxy
Sales Tab ‑ Recover Lost Sales, which is by cloud1galaxy, is a crucial app for developing your website to get customers back by the browser tab.
With Sales Tab, custom text blink is created in order to attract your customers' attention all the time when they open new tabs while checking your products. In detail, consumers will animate your tab with your store products, and Sale Tabs do the thing to recover lost customers and boost your sales. Moreover, the browser tab is available with all kinds of websites like Google Chrome, Safari, Mozilla Firefox, Opera, etc. Also, installing this app does not require you to code anymore that makes the installation easier and faster. This extension also allows you to be free for users to load Emoji icons. And you can change the browser tab title anytime you want.
If you want to keep your customers and improve sales, this app is perfect for your store.
Highlight features
Create custom text blink
Browse available both Google Chrome, Safari, Mozilla Firefox, Opera
Do not need coding
Can change browser tab title
Free for users to load Emoji icons
Price: Free
Rating:5.0 / 5
Please Come Back by Clarity information technologes pvt ltd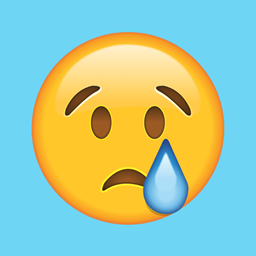 Please Come Back invented by Clarity Information Technologies Pvt Ltd is one of the best apps for your store. You can take many advantages of its smart features to gain more profits. Firstly, this app displays a custom message in the browser tab bar to draw the visitors' attention. It will reduce the number of customers who browse away to another website. Secondly, Please Come Back blinks an optional second message after the first one to encourage clients to make a purchase. Therefore, it can help you avoid losing the potential customers and bring back lost clients. Thirdly, it allows you to set trigger time to start blinking. It will be the best suitable time to show the message so that the customers are more likely to be attracted. In a nutshell, this app is really worth experiencing. Get it now.
Highlight features
Display a custom message in browser tab bar
Blink an optional second message after the first one
Set trigger time to start blinking
Avoid losing the potential customers
Allow you to customize the messages
Price: $2.99/month. 5-day free trial.
Rating:5.0 / 5
Customer Attentioner by Mangalam infotech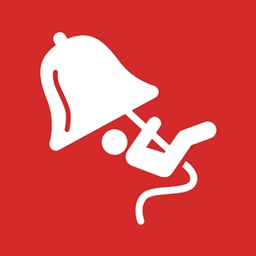 Customer Attentioner run by Mangalam Infotech focuses on recalling your customers. The app is simply designed to take lost customers back and increase your profit and revenue under several minutes of working. With the app, you do not need to have to experience the complicated process of installation or messy themes required. In addition, Customer Attentioner can help recover some inactive sessions just by turning the browser tab in a grabbing billboard after your customers bounce. All you need to do is to install the app you can start using it in a few minutes. You do not have to pay for the third party of installation support. Also, you can test the app with all of your Shopify stores' themes.
Highlight features
Draw visitors' attention before they leave
Allow tab to reduce bounce rate to increase conversions
Turn inactive customers to sales
Require no changes in themes
Enable engaging custom blinking title
Price: Free
Rating:5.0 / 5
Tab Engage by Uplinkly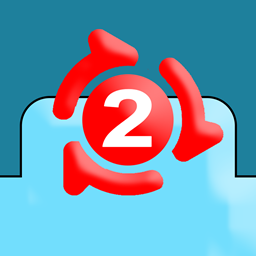 Tab Engage by Uplinkly is another useful app to help your inactive customers back to your store. In order to make an online business run smoothly, what you have to try very hard is get most out of the traffic. However, because of distractions online, the problem your visitors are likely to disappear before buying your products and this is the reason why you need this app. After installing the app, it can show a notification icon and change the tab title. In addition, the app can apply a notification sound or animate the title, hence, when your customers come back, you can easily close your sales by providing them with coupons and discounts with popup features. With the app, you do not need to do anything, just install and configure the app to go. Moreover, don't forget that Tab Engage can boost the engagement of your store, then, increasing sales with traffic.
Highlight features
Drive back traffic to users' store
Get inactive customers to come back the store
Provide customers with discounts and coupons to close deals
Reduce cost buying traffic and focus on repeating shoppers
Boost up store's engagement
Price: $9/month. 7-day free trial.
Rating:0.0 / 5
Sales Tab by Hikeorders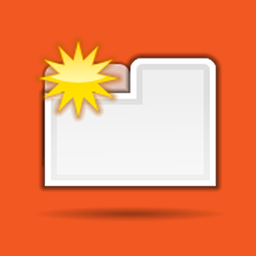 As doing online business, you are spending your money on cart recovering emails and re-targeting ads without trying to take your visitors back who have switched to other browser tabs. That is the reason why you need Sales Tab managed by HikeOrders. The app can support you to make the last trying to get customers back just by applying animating the browser tab title. You can see the app becomes worth when it is compared to the cost of your email marketing. With the app, you can make your browser tabs lively by displaying the number of products in the cart. Whenever your shoppers switch the tab, the browser can show come-back message. In addition, the app enables to show different messages whenever your customers tend to switch your tab with different icons. Take note that, with only 5 days of free trials and USD3 per month, you had better try this app today before making a decision.
Highlight features
Draw customers' attention
Reduce the cost of email marketing and re-target ads
Send come-back messages to customers to show them reminders
Display different messages with different icons
Enable to animate browser tab title
Price: $3/month. 5-day free trial.
Rating:0.0 / 5
How AVADA.io ranks Shopify Browser tab apps list
These above 7 Browser tab apps for Shopify are ranked based on the following criterias:
The ratings on Shopify App store
The app's rank on search engines
The prices and features
The app provider's reputation
Social media metrics such as Facebook, Twitter and Google +
Reviews and assessment by AVADA.io
Top 7 Shopify Browser tab Apps
Special thanks to all vendors which contributed the best 7 Shopify Browser tab apps. We honestly recommend you to give every app above a try if possible. We create Shopify apps review series with the aim of helping Shopify online stores find the best Browser tab for their website. All of the information on the review (including features, description, prices, and links) is collected from the vendor's website or their own published page/ selling channels.
The list of the 7 best Shopify Browser tab apps is kept up-to-date on a regular basis by our team. Please feel free to reach us out if you have any questions related to this app review.
Don't see your app on the list? Wanna contribute more content to this review? Contact us
People also searched for
shopify browser tab apps

browser tab apps for shopify
top browser tab for shopify

top shopify browser tab apps