Shopify Bing Shopping Apps 2020
8+ Best Shopify Bing Shopping Apps from hundreds of the Bing Shopping reviews in the market (Shopify Apps Store, Shopify Apps) as derived from Avada Commerce Ranking which is using Avada Commerce scores, rating reviews, search results, social metrics. The bellow reviews were picked manually by Avada Commerce experts, if your app about Bing Shopping does not include in the list, feel free to contact us. The best Bing Shopping app collection is ranked and result in July 2020, the price from $0. You find free, paid Bing Shopping apps or alternatives to Bing Shopping also. The Top 50+ Shopify Free Apps for Every Store.
8 Best Bing Shopping Apps for Shopify
Here is a list of 8 best Shopify Bing Shopping apps:
Data Export by Estore automate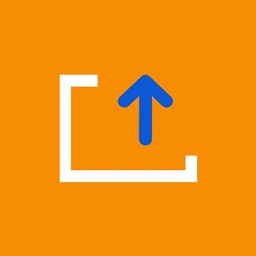 There are a ton of problems that the Shopify store owners have when analyzing the store owners. This Data Export Reports app is one of the most effective tools for users to build a competitive Shopify business. It is easy for the Shopify sellers to update and customize the products attributes with simple steps. Moreover, the Data Export Reports app can help the users to create unique and customizable financial reports. It provides many types of sales reports which are transferred into Google Sheet. Then, the reports can be exported via emails, FTP/SFTP, and Google Drive. Especially, the store owners can sort and summarize orders for any attributes such as locations, payment date, etc. Besides, importing data into reports via Google Sheets is also possible, which can retrieve data from Google Sheets.
Highlight features
Provide detail information about the orders
Export reports to multiple formats
Customize the orders by professional tools
Suport a wide range of reports
Support to summary the data through Pivot table in Excel
Price: From $5/month. 15-day free trial.
Rating: 279 - 5.0 / 5
Google Shopping Feed by Simprosys infomedia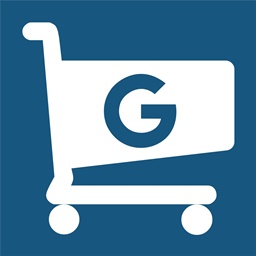 Google Shopping Feed, which is released by the Simprosys InfoMedia team, is a credible marketing tool for every Shopify e-commerce store to improve the Google Shopping Ad by providing many interesting features. With Google Shopping Feed, you are enabled to connect your Shopify store with Merchant Center without submitting Feed URL or any other settings. Any updates will be pushed to Google Merchant Center by this application within just a few minutes. Especially, it features robust interface which can help you precisely manage additional values that are required by Google. Moreover, you are allowed to add Custom Labels, Product Condition, Google Product Categories, Gender, Age, and even customize the products' values in bulk or one by one. On top of that, Google Shopping Feed allows you to filter the products by vendor, by product type, by categories, by age, gender, by promotions, and even more. Now you are able to submit all variants of any items with its SKU and GTIN. Do not waste time hesitating, get the app now!
Highlight features
Help users connect Shopify store with merchant center
Allow users to add additional values in bulk or product by product
Help filter the product with advanced filtering options
Improve the number of product's impressions by including all variants
Enable customers to use second image as product image
Price: Free plan available. 14-day free trial. Additional charges may apply.
Rating: 253 - 4.9 / 5
ShoppingFeeder Google Shopping by Shoppingfeeder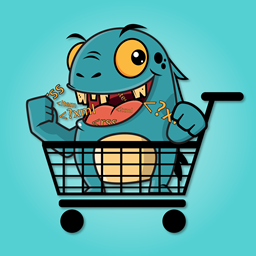 Shopping Feeder is developed to offer businesses with maximum benefits in the era of e-commerce. It can be said that the more modern technology becomes, the higher the competitiveness between online stores is. As a result, Shopping Feeder will help Internet-based shops to stand firmly in a pool of rivals. First of all, the app assists stores in increasing the number of sales and generating more revenue. Your online shop is likely to keep your loyal customers as well as attract more new merchants to visit your site. Furthermore, you can utilize synced features with Google product listing ads, facebook dynamic ads, bing product ads and more. These features allow shoppers to approach more quickly to their favorite items because the app can track the historic visit of buyers whenever they revisit. Second, shopping feeder provides the most money-saving way to manage the marketing campaign. Thanks to the app, the admins can pop up advertising on other relevant websites to increase the product recognition in customers' mind. Finally, the app offers online shops three packages. The starter is the free one which is free for under 2 items. If your stores have a much bigger size, you should consider using Onelimited package with $11.99 per month or Premium plans with $219 per month.
Highlight features
Generate more revenues
Improve the quality of conversation with customers
Update marketing campaign automatically
Attract new shoppers
Increase the rate of customers' response
Price: Free plan available. 14-day free trial. External Charges may apply.
Rating: 135 - 4.6 / 5
Advanced Google Shopping Feed by Adwords robot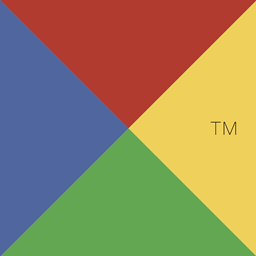 Advanced Google Shopping Feed, which is created by the AdWords Robot team, is a significant marketing tool for any Shopify e-commerce stores by making a fully fledged Google Shopping product feed which can be used in Google Shopping or other platforms that require a feed. With Advanced Google Shopping Feed, you are enabled to get any of your troubles quickly and effectively solved. Not only the main product, but all variants will also be included in the feed. Moreover, every variation by color, material, size, etc. will be included with Google Shopping and each of them has their own unique image. Titles can be extended with many options such as color, size, and many more to make sure that the right product variation is shown with Google Shopping. Please note that this application supports you to advertise in various countries that have different currencies from your default one. Get your feed updated every day now and then with Advanced Google Shopping Feed!
Highlight features
Add the variants with its own image in the feed
Out of stock products will not be advertised
Allow extension in titles with options like color and size
Get Google product category, custom labels,... in Shopify Shopping app
Enable users to exclude products
Price: $7/month. 14-day free trial.
Rating: 96 - 5.0 / 5
Bing Shopping Feed by Simprosys infomedia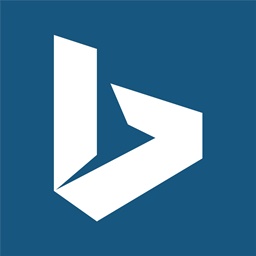 Would you like to create an effective marketing campaign? Do you want to optimize your sale revenue? Your concern would be solved when using Bing Shopping Feed created by Simprosys, a company specializing in the app for marketing development. Therefore, the app has gained a lot of customers' trust. Bing Shopping Feed offers a lot of amazing characteristics. First, the app allows store's managers to connect with Google Shopping app as well as other shopping apps. Thanks to the direct link, you can import your products not only on your homepage but other landing pages of these apps as well. Besides, admins can also add titles and a brief description of your items. Second, Bing shopping feed equips with filter and edits functions to help admins to control the number of customers better. You use the filter and customer labels to find out which products visitors tend to buy, which brands they regularly buy and so on. Last but not least, the app creates a huge platform for displaying the products. The app enables more than 100 thousand items appeared on the page. The app offers two packages: free (you upload 25 products), 16-250 products ($2.99 per month), and 251-1000 products ($4.99 per month). Just wait a few minutes, you can use the app.
Highlight features
Offer a variety of choices
Automize filters and adjustment
Create sale promotion for products
Increase the sale revenue
Attract more customers
Price: Free plan available. 28-day free trial. Additional charges may apply.
Rating: 80 - 5.0 / 5
Bing Shopping by Shopping cart apps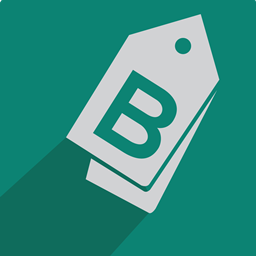 Have you ever heard of Bing Shopping app? If not, you should read this review. Now, you can send your products to the Bring Merchant Center to keep them updated. When those products are approved in the Bing Merchant Center and users are having Bing Ads Shopping campaign, they can be visible on the web through Bing Ad Network, including Bing Image Search, Bing Search, and Bing.com. Take note that the app provides you with feed generation on install, which means that you do not need mapping product attributes. In addition, products are updated automatically and there is no more re-submitting as well as managing feeds. Regarding variations, the app enables to add product variations to help gain low cost as well as fully new customers. When installing the app, users can choose to add specific products to the product feed and use Search Engine and its descriptions. Moreover, Bing Shopping can integrate with Google Shopping so that you can apply some extra product attributes from it.
Highlight features
Enable to deliver amazing experience for store owners
Allow store owners to take advantages of trial features
Provide users with instant support for questions they care about
Update products automatically
Add product variations to gain low cost and new customers
Price: Free plan available. 30-day free trial. Additional charges may apply.
Rating: 52 - 4.3 / 5
Shopping Data Feed Service by Aten software llc
By selling products in multiple channels such as Google Shopping, Bing Shopping, Facebook Product Ads, etc, the Shopify store owners can maximize their revenue. Since 2004, Aten Software LLC which is a Shopify app supplier has developed different apps to boost the sales as well as product data feeds in those markets. One of the most effective tools that help the Shopify store owners to solve these problems is Shopping Data Feed Service. By experts in this area, the Aten Software LLC team will solve all the problems in feeding.
Installing this app helps the Shopify store owners to utilize their outstanding features. All the contributes in this app is customizable so that the store owners can create a shop based on their preferences. In addition, the Shopify store owners can list out and view all the products easily and professionally. This app also allows the online buyers to filter all products by a click. The reports such as Google validation report will be submitted daily, weekly or anytime they need. Moreover, app users can track submission history.
By the Connexity, the sales optimization will be reached so the online merchants will earn lucrative revenue. This app offers feed optimization by bidding by price ranges. The app's reliable service encourages the app users to add special requirements such as named options for both smart and custom products collections.
Highlight features
Submiss the report daily, weekly or anytime the store owners want
Enable filtering products easily
Support to sell products in different channels such as Google, Bing, Facebook, etc
Easy to download feeds
Customize the feeds based on purposes
Price: $23.70/month. 30-day free trial.
Rating: 5 - 4.2 / 5
Bing Shopping Product Feed by Bing shopping product feed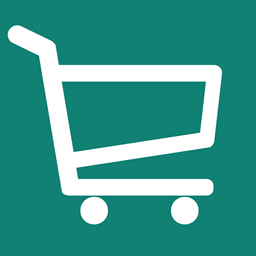 Would you like to create an effective marketing campaign? Do you want to optimize your sale revenue? Your concern would be solved when using Bing Shopping Product Feed created by Bing, a company specializing in the app for marketing development. Therefore, the app has gained a lot of customers' trust. Bing Shopping Product Feed offers a lot of distinctive features for internet-based shops. First, the app creates a link between your store and Google shopping. Hence, you just only upload your products on one channel, the other will be automatically updated. Besides, store admins can import the unlimited number of items' images without being fear of overloading. The automation will save you a huge amount of time. Second, the app also assists you in updating the latest information on new discount codes or sale-off season on your items so that visitors do not need to spend time on searching. Accordingly, they would feel more comfortable when shopping around your store. Last but not least, Bing Shopping Feed enables admins to connect with other apps namely Bing Ads and Merchant Center. The connection paves the way for opening an effective and efficient online marketing campaign. Pay $12.99 per month, you can experience the full package of the app.
Highlight features
Import unlimited number of products
Update latest information about the products
Integrate with other apps
Boost the number of sales
Push your website traffic
Price: $12.99/month. 14-day free trial.
Rating: 1 - 5.0 / 5
How Avada.io ranks Shopify Bing Shopping apps list
These above 8 Bing Shopping apps for Shopify are ranked based on the following criterias:
The ratings on Shopify App store
The app's rank on search engines
The prices and features
The app provider's reputation
Social media metrics such as Facebook, Twitter and Google +
Reviews and assessment by Avada.io
Top 8 Shopify Bing Shopping Apps
Special thanks to all vendors which contributed the best 8 Shopify Bing Shopping apps. We honestly recommend you to give every app above a try if possible. We create Shopify apps review series with the aim of helping Shopify online stores find the best Bing Shopping for their website. All of the information on the review (including features, description, prices, and links) is collected from the vendor's website or their own published page/ selling channels.
The list of the 8 best Shopify Bing Shopping apps is kept up-to-date on a regular basis by our team. Please feel free to reach us out if you have any questions related to this app review.
Don't see your app on the list? Wanna contribute more content to this review? Contact us
Comments for Bing Shopping
---
---
People also searched for
shopify bing shopping apps

bing shopping apps for shopify
top bing shopping for shopify

top shopify bing shopping apps