Best Shopify Auto Post Apps
Top 6 Best Shopify Auto Post Apps in 2023
6+ Best Shopify Auto Post Apps from hundreds of the Auto Post reviews in the market (Shopify Apps Store, Shopify Apps) as derived from AVADA Commerce Ranking which is using AVADA Commerce scores, rating reviews, search results, social metrics. The bellow reviews were picked manually by AVADA Commerce experts, if your app about Auto Post does not include in the list, feel free to contact us. The best Auto Post app collection is ranked and result in September 2023, the price from $0. You find free, paid Auto Post apps or alternatives to Auto Post also. The Top 50+ Shopify Free Apps for Every Store.
Quick Comparisons of the Best Shopify Auto Post Apps
| # | App Name | Vendor | Pricing | Rating | Image | Action |
| --- | --- | --- | --- | --- | --- | --- |
| 1 | Bold Social Autopilot | BOLD | Free | 4.7/5 ⭐️ | | Get app! |
| 2 | Facebook & Instagram Auto Post | Kapusta Technologies Ltd | 0 | 5.0/5 ⭐️ | | Get app! |
| 3 | Auto Post Products | Postingly | $9/month. 14-day free trial. | 4.6/5 ⭐️ | | Get app! |
| 4 | Twitter Auto Posting | SpurIT | $9.95 | 4.7/5 ⭐️ | | Get app! |
| 5 | Lotus - Social Auto‑Post | Beans | 0 | 4.4/5 ⭐️ | | Get app! |
| 6 | Facebook & Twitter Auto Post | SocialHead | 0 | 5.0/5 ⭐️ | | Get app! |
Top 6 Best Auto Post Apps for Shopify stores:
Bold Social Autopilot by Bold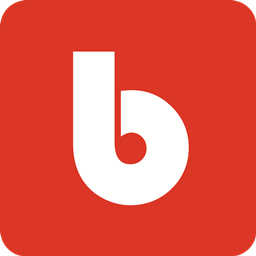 In the online business field, keeping in touch with your customers via social networks is one of the most important part to keep your store always be presented in the front page. But if you are too busy to update your page all day, try to use Bold Social Autopilot made by BOLD. In a chosen time period, Bold Social Autopilot will automatically post about your new products to your Twitter page without flooding your feed with posts so that you will not be marked spam. The content on each post can be customized and multiple templates can also be created to give your store an authentic and more natural image shown in every post. And one of the most convenient feature of Bold Social Autopilot is that as soon as you finish installing and setting up this application, you will not have to open the app ever again as it will run in the background forever. If you are interested in reducing your work, try to install Bold Social Autopilot for free.
Highlight features
Automatically post your new products on Twitter for you
Allow customized content for an authentic and natural image
Run in your background to save your time entering the app
Set posting time period to avoid being marked spam
Multiple templates can be created for the posts to look different and more interesting
Price: Free
Rating:4.7 / 5
Facebook & Instagram Auto Post by kapusta technologies ltd
Facebook & Instagram Auto Post is easy to apply social media posters, which takes little period to set up.
If you need to publish your gives and merchandise in your Fb & Twitter feeds on every day, your social media management is about to get tons less difficult. So Facebook & Instagram Auto Post appear to help you solve the problems. Connecting your social media debts and setting up the system is a breeze. Before publishing the auto-publish marketing campaign, you will see a real-existence preview of what the real post might look like so you can approve it and have complete control over your social media feed. Post Studio does now not intrude on your current social media approach. It integrates with your contemporary manner and truly helps you to upload scheduled product posts routinely for your social media feed.
So you can download this app to optimize your store. It doesn't cost you any fee.
Highlight features
You can post products to your Facebook
Create, schedule and send many posts to choose
Can integrate with your current process
Can add multiple collections
Can see a real-life preview
Price: 0
Rating:5.0 / 5
Auto Post Products by Postingly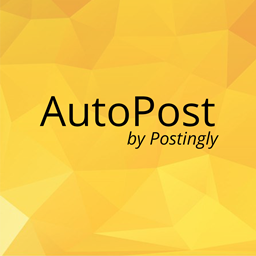 Auto Post Products, which is developed and published by Postingly team, is an important assistant for every eCommerce store owner to automate social media and save time from managing it on daily basis. Auto Post Products enables you to create the posting rules to set what and how the product will appear on your social media. With various options for modifying the rules to meet your needs, you can choose to post new products or select them randomly, post the product with photo or link, post a product from a certain collection or restrict posting from a certain category,… Also, this application allows users to schedule the time to post the product within a few seconds by clicking the one you want to share, adding its caption or copying it from the suggested text. In addition, to save time for your business, Auto Post Products automatically detects new products, sends emails for you to add their caption and approve its posting time then set the posting schedule for new products on autopilot. Let's save time posting on social media and improve your business with Auto Post Products!
Highlight features
Create rules for posting products on social media
Provide various options to modify the posting rules
Schedule the posting time within a few seconds
Automatically detect new product and post on social media
Allow daily scheduling of products from your store to social media
Price: $9/month. 14-day free trial.
Rating:4.6 / 5
Twitter Auto Posting by Spurit
Twitter Auto Posting app posts new merchandise to your Twitter account and save your effort and time. Specify how many, which products, and what time you need them to be published.
It can boost your online enterprise presence, display customers your loyalty and grow your sales. You may schedule the posts to appear at any time you need. You may put together numerous messages customers will see along with the products. Every product may be posted with a unique message so that it appears genuine. You may upload as many message templates as you need. It's inclusive of your Twitter Profile on your website will increase your online presence and demonstrates clients you care.
Moreover, you can add key phrases to the message templates as a way to be posted alongside the products will increase your search engine optimization so that after people search for positive products, they can also find them in your Twitter timeline.
Highlight features
Set time to post products on FB
Can control the number of products available
Can increase your company online presence
Can add keywords to the message templates
Save time and effort
Price: $9.95
Rating:4.7 / 5
Lotus - Social Auto‑Post by Beans
Social media such as Twitter, Facebook, Instagram, etc outreach is one of the great approaches to increase engagement and get greater eyes in your content. However, executing a successful outreach marketing campaign on these social media in a short time can be hard. So the Social Auto‑Post app will appear to help your store.
This Twitter, Facebook auto-post app makes your existence less complicated with the aid of automating a number of your Twitter and Facebook paintings. It'll robotically put up to Twitter and Facebook statistics approximately new products that have been brought in your store. The Lotus Twitter Facebook car-publish will increase your sales. Saving time spent on Twitter and Facebook so that you can attend on extra precious tasks. You get weekly notifications of the way your put up are performing to know which products are becoming the most interest from clients on Twitter and Facebook.
So your store will be improved better and sell more products. Let's install this zero fee to optimize your online store.
Highlight features
Create more reach to Twitter & Facebook
Support to increase traffic and sales
Automate some of the Twitter and Facebook work
Can post information on FB and Twitter
Save time to focus on valuable tasks
Price: 0
Rating:4.4 / 5
Facebook & Twitter Auto Post by Socialhead
Facebook & Twitter Auto Post is an easy and convenient tool to automobile-put up social media for your social money owed that takes just a few minutes to compose a post and setup.
You're capable of connecting your social media bills and set up the app's gadget at a glance. Before publishing or scheduling a post, you could preview an actual-view put up that your actual composed content could look like on social networks. Consequently, you manage your content feeds. Randomly publishing a submit of a product from one or many decided on collections at particular times throughout a day. You can define your template post or certainly use ours. Automatically posting your new merchandise to let your clients understand it. You could pick out any merchandise from your keep for filling your composing content material of the publish.
The tool Facebook & Twitter Auto Post, you can install without a fee. People recommend it with 5 stars so I believe that this app will be a bargain for you.
Highlight features
Can showcase more products and contents
Save your time with scheduled post
Can randomly publishing a post
Can define your template post
Can preview your post
Price: 0
Rating:5.0 / 5
How AVADA.io ranks Shopify Auto Post apps list
These above 6 Auto Post apps for Shopify are ranked based on the following criterias:
The ratings on Shopify App store
The app's rank on search engines
The prices and features
The app provider's reputation
Social media metrics such as Facebook, Twitter and Google +
Reviews and assessment by AVADA.io
Top 6 Shopify Auto Post Apps
Special thanks to all vendors which contributed the best 6 Shopify Auto Post apps. We honestly recommend you to give every app above a try if possible. We create Shopify apps review series with the aim of helping Shopify online stores find the best Auto Post for their website. All of the information on the review (including features, description, prices, and links) is collected from the vendor's website or their own published page/ selling channels.
The list of the 6 best Shopify Auto Post apps is kept up-to-date on a regular basis by our team. Please feel free to reach us out if you have any questions related to this app review.
Don't see your app on the list? Wanna contribute more content to this review? Contact us
People also searched for
shopify auto post apps

auto post apps for shopify
top auto post app for shopify

top shopify auto post apps