Shopify All-in pricing Apps 2020
2+ Best Shopify All-in pricing Apps from hundreds of the All-in pricing reviews in the market (Shopify Apps Store, Shopify Apps) as derived from Avada Commerce Ranking which is using Avada Commerce scores, rating reviews, search results, social metrics. The bellow reviews were picked manually by Avada Commerce experts, if your app about All-in pricing does not include in the list, feel free to contact us. The best All-in pricing app collection is ranked and result in July 2020, the price from $0. You find free, paid All-in pricing apps or alternatives to All-in pricing also. The Top 50+ Shopify Free Apps for Every Store.
2 Best All-in pricing Apps for Shopify
Here is a list of 2 best Shopify All-in pricing apps:
Digital Takeout: Clear Pricing by Digital takeout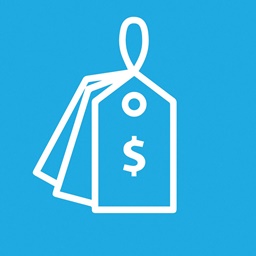 Digital Takeout: Clear Pricing made by Digital Takeout is a great app for your store. Your customers will find it convenient with these smart features of this app. First, it shows them the total cost of their orders. They will know about what exactly they need to pay for. Thanks to this, they feel your store trustworthy and become more loyal to your online shop. Secondly, it provides you with clear pricing. This feature helps you sell VAT-free. Therefore, it can draw many clients' attention from all over the world. A large number of shoppers will find it beneficial and decide to make purchases. Thirdly, this app can work effectively with any type of store so that it must be suitable for yours. Finally, it updates automatically to be the most optimum version. Experience all above by installing it now.
Highlight features
Show clients what they pay all-in
Provide you with clear pricing to sell VAT-free
Draw clients' attention from all over the world
Work effectively with any type of store
Update the app automatically
Price: $9.99/month. 7-day free trial.
Rating: 3 - 5.0 / 5
Calculated Prices by Holest by Holest engineering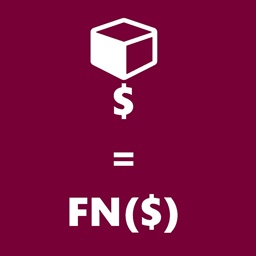 Have you ever heard of Calculated Prices by Holest? If not, you should read this review. Let's check what the app can do for your site. In fact, with the app, you can include extra price parameters to the product pages. You can easily make those parameters conditional as well as set up the display orders. In addition, the app enables you to define the products or the global prices formulas. For example, you can access to your products or variant properties, extra parameters values, client country, time or date. Calculated Prices by Holest lets you add file uploads for the product orders and text inputs for the product orders. Moreover, the feature helps you perform some of the commonly known salesmen such as "happy hour". For instance, if you are selling foods, you can set up different value for multipliers in a period. With only 2 days of free trials, you should get started right now and take note that extra charge can be applied under your requirements.
Highlight features
Include additional price parameters into product pages
Set up conditional parameters display orders
Set up formulas of product or global price
Add file uploads to products' orders
Add text input to products' orders
Price: $19.99/month. 2-day free trial. Additional charges may apply.
Rating: 1 - 5.0 / 5
How Avada.io ranks Shopify All-in pricing apps list
These above 2 All-in pricing apps for Shopify are ranked based on the following criterias:
The ratings on Shopify App store
The app's rank on search engines
The prices and features
The app provider's reputation
Social media metrics such as Facebook, Twitter and Google +
Reviews and assessment by Avada.io
Top 2 Shopify All-in pricing Apps
Special thanks to all vendors which contributed the best 2 Shopify All-in pricing apps. We honestly recommend you to give every app above a try if possible. We create Shopify apps review series with the aim of helping Shopify online stores find the best All-in pricing for their website. All of the information on the review (including features, description, prices, and links) is collected from the vendor's website or their own published page/ selling channels.
The list of the 2 best Shopify All-in pricing apps is kept up-to-date on a regular basis by our team. Please feel free to reach us out if you have any questions related to this app review.
Don't see your app on the list? Wanna contribute more content to this review? Contact us
Comments for All-in pricing
---
---
People also searched for
shopify all-in pricing apps

all-in pricing apps for shopify
top all-in pricing for shopify

top shopify all-in pricing apps