Why Integrating Shopify To Your Instagram Can Help With Store Automation
Instagram automation is a hot topic these days, and most businesses are looking to improve their store automation on the app. But what tools are most effective in accomplishing that goal, and what can you do to be as successful as possible on Instagram?
Keep reading to find out all about Instagram, Shopify and the perfect combination of the two!
Instagram Today
Instagram has been popular on the social media scene for some years now, but is the app still a relevant media site from a social and business perspective? The answer is yes, absolutely.
Each month, Instagram boasts 1.22 billion users, so you can focus your business efforts on this platform with the confidence that it's absolutely a strong outlet for enhancing your brand when used properly.
Instagram Users
Instagram users fall primarily into the demographic of Gen Z to Millenial, meaning that the majority of people on the app are between the ages of 18 and 35.
This is particularly helpful when using Instagram for commercial purposes, as people within this age group are commonly tech savvy and typically more inclined to shop online and through alternative methods, as opposed to people who belong to other generations.
In fact, it's true that 90 percent of Instagram users follow at least one business on the app. This goes to show that Instagram is an effective and relevant tool for businesses. And, with the rise in popularity of social media, it's important for brands to keep up with the trends in order to stay relevant and not fall behind their competitors. One of the best ways to do this? Instagram automation, through sources such as Shopify.
By remaining active on social media and utilizing the business tools that are available on Instagram, your brand will remain one of the more relevant and cutting-edge businesses of its kind, which is important for finding success among the Gen Z and Millenial demographic of social media users and online shoppers, as outlined above.
What Users Want From Instagram Brands
Recent studies show that a current priority among Instagram users is social transparency from brands. People reported feeling as though social media increases accountability for businesses, and they also feel that transparency from businesses is more important now than it ever has been.
So what does that mean for individual brands? It indicates that businesses should take specific action to be notably transparent with customers and social media followers. When a brand is honest and open with its patrons, there's increased trust and brand loyalty among customers.
The more a customer trusts a brand, the more likely they are to give their business to that brand. This makes sense when you consider the facts - if a consumer feels as though they can trust a business to be honest and open, then that consumer will feel inclined to work with the business in question.
Additional, social transparency from businesses can lessen friction in a buyer's experience. Honesty and openness make buyers feel comfortable and help them to enjoy their purchasing experience. In fact, 73 percent of consumers report a willingness to pay more for products that guarantee complete transparency.
All of this goes to show that openness from a brand will do wonders in the long run as it increases comfort, loyalty and trust among consumers.
Why You Should Integrate Your Shopify With Instagram
Now that we've covered the importance of Instagram and how to use it to your advantage with regard to connecting with buyers, let's take a look at Shopify, specifically. Why is it relevant to Instagram automation? Here are some of the top reasons:
1. Personalized Shopping Experience
Thanks to the detailed algorithm on Instagram, users of the app are frequently connected with businesses that align with their interests. Instagram tracks the activity of users and then promotes posts and accounts that fit within the niches that each user typically interacts with.
This provides Instagram users with a personalized shopping experience through Shopify, allowing them to discover and interact with the brands they're most likely to purchase from - and it also means that your brand will be connected with users who are likely to become buyers!
2. Discover New Products
With the increased presence of businesses on the app, 70 percent of Instagram users turn to it as a place to discover new brands and products that interest them (once again, the algorithm plays a part).
When you use Shopify on your brand's Instagram account, users will be able to easily purchase your products as they discover them on the app…By streamlining the process, you'll make it easier for buyers to explore and order your products. And we all know that higher convenience increases our likelihood to make purchases!
3. Drive Traffic
Another benefit to using Shopify on Instagram is that you can connect your presence on various platforms and direct users to your other accounts. For example, your business can benefit greatly by adding an Instagram feed to your website as it provides a simple way to redirect visitors to your Instagram account.
Thanks to Shopify, you can synthesize the various online aspects of your business and capitalize on the attention that you receive from the Instagram algorithm, your own growth efforts, and the product exploration that users like to do!
4. Social Proof
Social proof is another source of growth for businesses, as it involves the promotion of brands and products among Instagram users - as more people post about your brand, your page will become more popular, and your sales will increase.
Improving your account's engagement rate is a great way to bolster social proof, and growth services are an effective tool for accomplishing this. There are various such services available to help you increase your Instagram followers and expand your reach on the app.
5. Get To Know Your Customers
Using Shopify and increasing your social media presence can also help you to improve customer relations and build up a more personable reputation among your followers and buyers. Having a strong social media presence allows you to create a community environment on your page, interact with your customers, and develop a personality for your brand.
Having a brand personality of some sort will cause your followers to be more inclined to promote your page through UGC, or "user-generated content" - this refers to promotional posts that are created and shared by your followers, rather than by you as a brand.
Some examples of ways that your followers may promote you are by sharing their testimonials, reposting your content, and creating posts that showcase your products.
6. Increase Sales Rate Overall
Finally, as you can imagine, integrating Shopify into your Instagram account will help to boost your sales rates in general. As we mentioned earlier, using Shopify will streamline the online shopping experience for your buyers, which is helpful in increasing sales among customers.
Additionally, integrating Shopify with your Instagram account helps users to more easily discover your content and explore what you have to offer - the more easily discoverable your brand is, the more successful you'll be in increasing your sales.
Instagram Selling Tools
So, we've covered some of the top ways in which Shopify can be helpful in boosting your business online when integrated with Instagram. Now let's take a look at some of the built-in tools on Instagram that can help with increasing sales and automating your business as well.
1. Shop Tab
The Shop Tab is a newer feature on Instagram that - you guessed it - is dedicated entirely to discovering and shopping for new products. Indicated by a shopping bag at the bottom of the screen, this tab is easy to find and easy to use. Instagram users simply scroll through their recommended products and can add items to their virtual shopping bags as they wish.
2. Product Tagging - Add To Cart
Another great way to boost online sales is by tagging your products in your posts on Instagram. Similar to tagging other users, this is a pretty simple task. Once you've tagged a product and published your post, viewers can click on the product tag to follow a link that allows them to shop for products and add them to their carts.
3. Instagram Ads
Instagram ads are a simple, yet effective, way for brands to promote themselves on the app. Ads are shown automatically to Instagram users, once again based on the algorithm that tracks their interests and activity. Instagram ads should be visually appealing and have few words that get straight to the point, in order to be effective in delivering a quick message.
4. Explore Feed
A classic feature on the Instagram app is the Explore page, a tab that features posts that Instagram has selected specifically for each individual user. In order to get your posts onto the Explore feeds of your target audience, you should use hashtags that are appropriate to your posts and your brand. Being active on the app and having high engagement can also help with getting your posts seen by a wider audience.
5. Product Detail Pages
It's also a smart idea to take advantage of product detail pages as an Instagram selling tool. This is another way that Shopify is a great asset to include on your account - you should integrate product details from Shopify to Instagram. This will help shoppers get accurate and consistent descriptions of your products, making their purchasing experiences as seamless as possible.
How To Grow Your Instagram Audience
Using Shopify is a great way to increase your sales through Instagram…But how do you actually increase your audience on Instagram? Here are a few helpful tips and tricks!
1. Use Hashtags
We briefly mentioned hashtags before, but they are worth talking about again as they are a significant source of growth on Instagram. Using trending Instagram hashtags will increase the relevance of your content and get it seen by wider audiences as well as users who are in your niche.
2. Post At Busy Times
This may seem like an obvious tip, but the time of day that you post is incredibly important. By checking out the Insights provided by Instagram, you can find the times at which your followers are most active each day - use this to determine when you publish your content, as it'll garner the most engagement on your posts.
3. Leverage User-Generated Content
There's that UGC term again! User-generated content is an important tool for promoting your products and increasing the reputation of your page. As your followers promote your page by publishing UGC, make sure to interact with these posts and reshare them on your page in order to encourage further UGC from various followers!
4. Use Geotags
Geotags are another way to connect with users in your niche, from a location standpoint. When publishing posts or Stories on Instagram, you should indicate the location of your business either through the "location" feature on posts or the location sticker on Stories - this will help you find local followers, which is always helpful when building up a community on your page!
5. Host A Giveaway
Want to increase engagement and your number of followers at the same time, all while promoting your products? A giveaway is the way to go! When hosting a giveaway, you can require users to post about your brand, tag friends, follow your account…anything you want! And you can give away your products, getting them into the hands of your followers and encouraging even more UGC!
How To Connect Instagram To Your Shopify Store
Hopefully, by now we've convinced you to integrate Shopify into your Instagram strategy. So, let's talk about how to actually do that!
First, you'll need both a Shopify account and an Instagram account, as can be expected. You will be required to have a Basic Shopify Plan or higher and open an online store. Additionally, you'll need to have a Facebook Shop that's connected to your Instagram business profile.
Next up, you'll need to add an Instagram Sale Channel to your Shopify account. And then it's time to start tagging your products in your Instagram posts, as mentioned above. To finish out the process, you can edit your Shopify site by adding an Instagram gallery and profile buttons - don't be afraid to truly make it your own!
The process may seem daunting, but it is manageable and certainly worth it in the end. To read about the details of this process, check out this complete guide to linking your Shopify to your Instagram - you'll be ready to go in no time!
Shopify And Instagram: The Perfect Pair
Feeling like an expert on Shopify and Instagram yet? We hope so! Now that you know all about the current state of Instagram, the perspective of Instagram users, the ins and outs of Shopify and all of its benefits, the various selling tools on Instagram, and the best practices for expanding your reach…What else could you possibly have to learn?!
We hope that this article has served as a helpful guide for getting you started on your Shopify for Instagram automation journey. There's no time like the present - get started today and see how your sales improve!
New Posts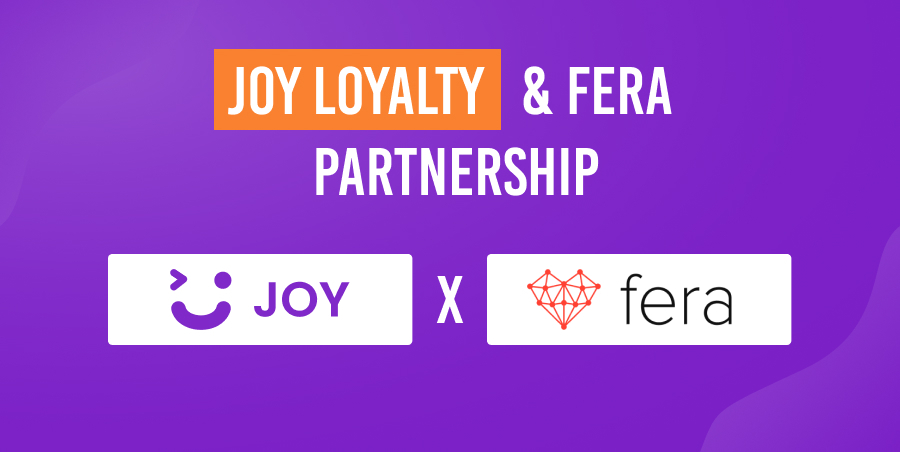 Subscribe
Stay in the know
Get special offers on the latest news from AVADA.
40k
subscribers has been joined!
Earn $10 in reward now!