Top 10 Grossing Shopify Plus Stores for Inspiration in 2021
While Shopify's plans are for small and medium businesses, Shopify Plus is particularly suitable for high-performance stores. Popular brands like RedBull, Budweiser, and The Economist are all getting the most of Shopify Plus for their sites. Below are Top 10 Grossing Shopify Plus Stores for Inspiration. We hope that you could be inspired by these stores and build your successful brand.
Related posts:
Top 10 Grossing Shopify Plus Stores for Inspiration:
Why you should choose Shopify Plus to start their online business?
The Long-Awaited Enterprise Solution
Shopify Plus is a long-awaited cloud-based enterprise solution of Shopify. As a high volume merchant platform processing billions of dollars annually, it competes with Magento and Salesforce. Therefore, it is perfect for businesses with ever-growing eCommerce shops i.e. those that have outgrown communities or less integrated systems like Shopify.
Its multi-channel capabilities are suitable for newbies or the experienced to the online retail platform; nevertheless, they are after a less complicated solution on an enterprise level.
Thanks to its outstanding features that involve simple installation and user management; in 2016, FinancesOnline awarded Shopify Plus as the Best eCommerce Software.
Reasonable fee
You will need to spend $1,500 to about $2,000 monthly but should create more than $500,000 in revenue to make the price eligible. Paying for Shopify Plus will become a cost-effective investment for businesses of all kinds for some rationales. The higher the earnings you generate, the more you can pay. Higher revenues also imply that Shopify Plus is a convenient tool to create your store a bigger success. When it grows, Shopify has more than that to offer. Since if your site has more activities, you will require more tech resources.
Shopify Plus Features Advanced Scalability
The eCommerce solution provides you with infinite bandwidth with scalable SaaS hosting. In other words, a fully supported, flexible, and reliable solution that can process 8000 orders per minute and 500K hits per minute with 200TB storage capabilities. Not only that, the fully self-hosted system involves getting rid of any additional hosting fees. What's more, it contains advanced API that enables merchants to perform better with integrations like connecting to CRM and/or accounting systems.
Customer-Friendly Customization Features
It could offer trendy and responsive flexible layouts. In this case, Shopify Plus beats a regular Shopify plan. The store owners can customize any theme according to their taste by modifying the homepage layout i.e. header and footer menus, typography, and color formatting.
Besides, Shopify Plus allows for full Javascript and CSS control. Therefore, you can edit the checkout page if, for instance, you want to supplement any conversion optimization techniques. It implies that in-demand retailers can save more time on crucial business activities like design, marketing, and product manufacturing.
Seamless & Uniformed Checkout System
As an upgrade from Shopify, Shopify Plus also uses the same domain checkout with fully customizable CSS/SCSS/liquid code capabilities like a real enterprise solution. Shoppers in the Shopify platform will understand that they will need to be redirected before going to the check-out process under one of Shopify's web domains to complete an order. It will do branding, UX consistency, and/or website browsing no good. More specifically, a checkout page redirects may discourage the purchaser and prompt them to abandon the cart.
In this case, Shopify Plus will be a life-saver. Shopify Plus' PCI level one compliance provides availability for integration with all of the principal gateway systems. In other words, thanks to payment data security, you can accept credit card and debit card payments with no additional costs.
Shopify Pay UX Improvements
Shopify Plus', Shopify Pay system has machine learning integration that enables customers to save their credit card, shipping, and billing information so that when they come back, they can experience a more speedy, effortless checkout experience. It can dramatically lower the checkout funnel's form filling aspect from 16 fields to only 2. Your mobile conversion rates will significantly increase.
Welcoming Of High Volume Traffic
Are you crazy about flash sales? If you enjoy handling a lot of transactions at the same time, then enter Shopify Plus. The most updated gadget for Plus merchants-Launchpad is particularly designed for flash sales and product launches.
Launchpad enables merchants to schedule many alterations to their shop to run with an event's beginning or end. You can schedule product pricing, inventory and per-channel visibility, theme-level changes, event-specific creative content, temporary site lock (ideal for building launch anticipation), and use of captchas on the checkout page (prevents bots stealing the show).
With Shopify Plus, you can gain access to a real-time analytics dashboard. The advanced reporting will enable you to get a better understanding of major marketing data like customer flow and behavior.
Added Discounting Functionality
Another outstanding feature of Shopify Plus is that it enables stores to configure discounts based on percentages and tiered pricings offered to specific retailers or VIPs. It also means better shipping functionality and combination offers i.e. buy one, get one free.
Script Editor is also available to merchants. With this system, web designers can generate completely Shopify-hosted custom scripts. Hence, merchants can be freer to create custom business logic into their online shops.
Affable App Integration
Shopify has connections with more than 1100 app developers all over the world. Besides, since the Shopify team regularly checked and verified apps with a customer based star review system, retailers can see its reliability and or effectiveness of the apps before deciding whether to install or not.
These apps offer remarkable features like customer service, inventory management, accounting, marketing, discounts & special offers, and handling wholesale customers.
Its advanced API limits also imply that merchants can perform better if they take into consideration the app and ERP integrations. It can allow for multiple integrations so that you can establish real-time valuable connections, from sales and marketing to accounting.
Customizable Workflow Opportunities
Flow is an automation platform that encourages digital commerce retailers to control the baked side of the business i.e. inventory and order management with no added costs of a bespoke system build. In addition to its time-saving automation systems, Flow allows retailers to experiment with backend configurations designed specifically to improve business efficiency.
Read more: Shopify vs Shopify Plus: What is the key difference
Top 10 Grossing Shopify Plus Stores
Biko Jewelry - Top grossing Shopify plus store for crafts & jewelry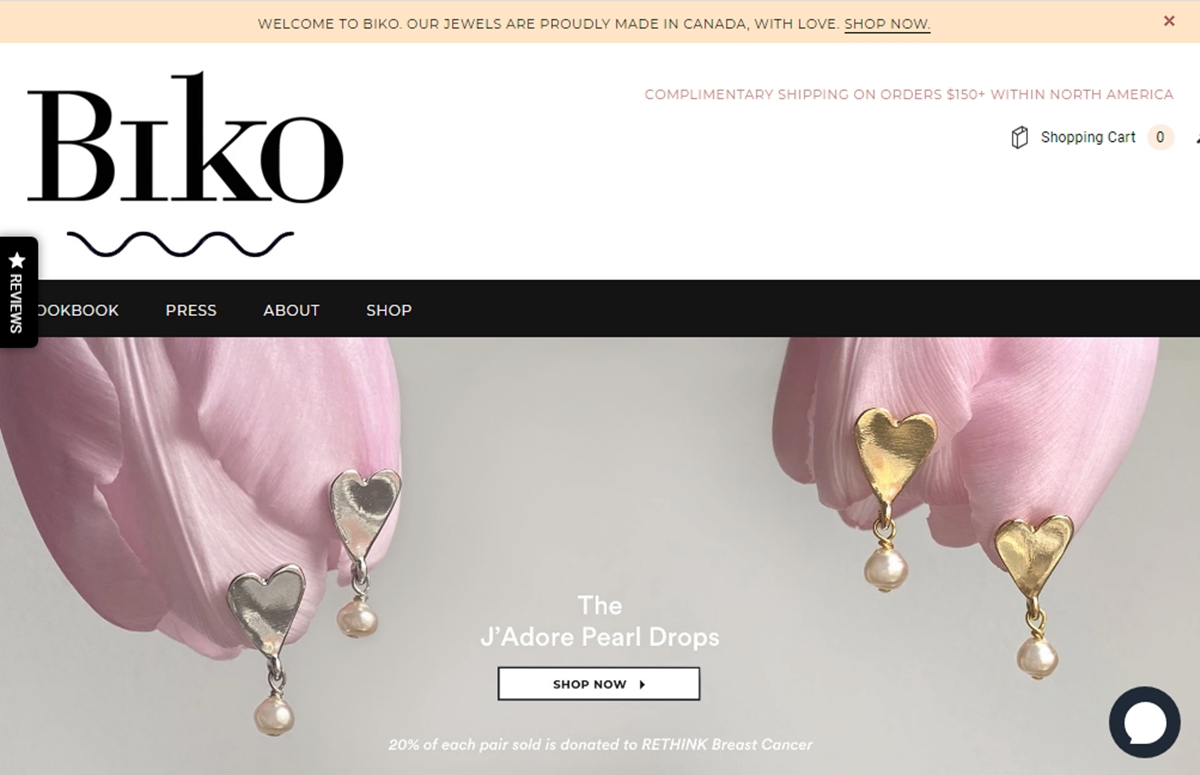 Biko is a "modern nostalgic" hand-crafted jewelry brand: memories of the past translated into wearable, contemporary silhouettes. Inspired by vintage findings and curiosities, the designer adds many vintage materials with some new stuff to generate a kind of 'old-meets-new' sense.
Founded in Toronto by Corrine Anestopoulos in 2004, the "modern nostalgic" jewelry brand-Biko possesses a well-designed website that has only four navigations and plenty of stunning images. The brand also highlights the luxurious items that entice its guests into placing an order.
MindJournal - Top grossing Shopify plus store for books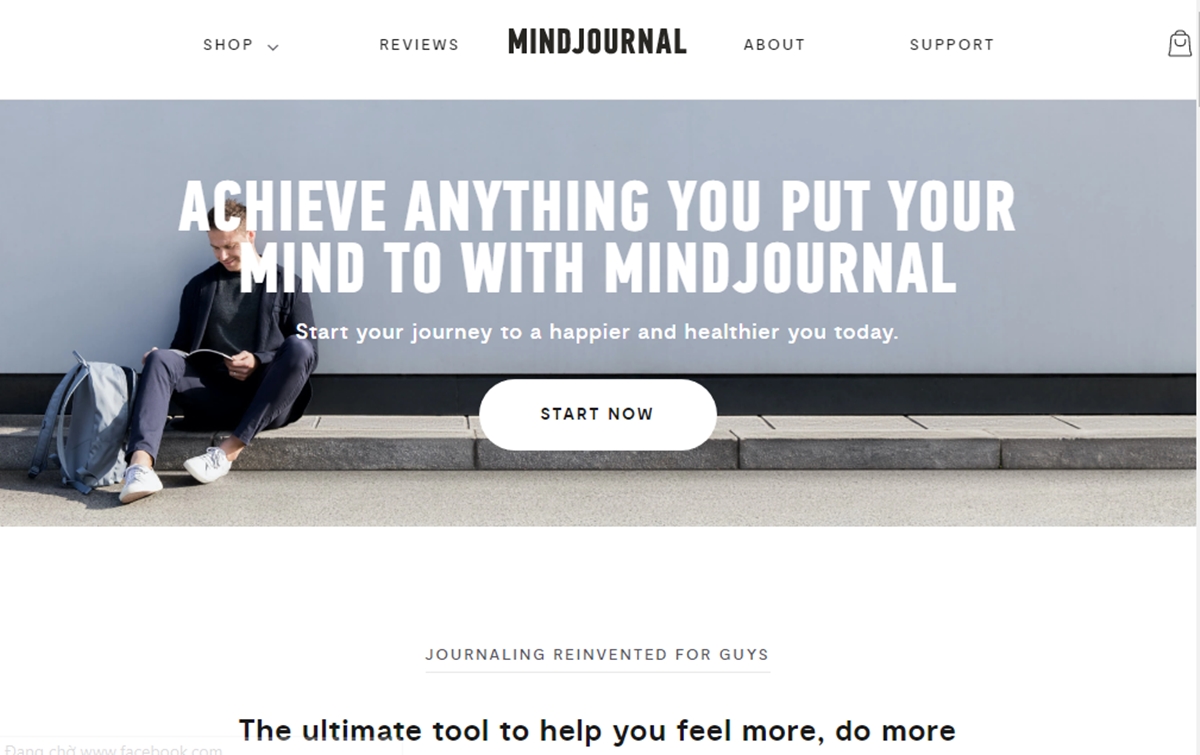 Designed specifically for men, Mindjournal aims to help them overcome the modern situations they encounter. It partnered with a book and packaging designer to aid make other parts of the item. MindJournal has manufacturers in Italy, London, and New Zealand.
The very first campaign generated more than $60,000; and the brand got coverage in online magazines like Uncrate, Gear Patrol, Huffington Post, and many more. Bloggers and magazine editors still write about MindJournal with email marketing and articles. Its design quality makes it more of a lifestyle brand than a wellbeing/self-help book.
MudGear - Top grossing Shopify plus store for sports
Regarded as "outdoor performance gear for warriors", MudGear originated from the idea of creating team shirts for some guys to wear in mud runs. The business collected money from the guys they worked out with and from the back of their trunk, they handed the shirts at workouts.
Their shirts, trail socks, and compression mud run sleeves with unique features for the course contain one of the popular sporting goods brands, and now they possess the best apparel and gear for the growing sport of OCR all over the world.
In the first year, sales came from customized items for partner groups. The business established a separate fully hosted Shopify store for their partner F3 Nation at f3.mudgear.com where F3 groups can have their logos printed on their gear and other items. Nowadays, they make use of SEO/SEM, PPC, Facebook, Twitter, and blogger outreach to drive more traffic and raise brand awareness. They can deliver their items to every place in the US and have got the first international orders.
Product Reviews, Chimpified, and Back in Stock are the apps that they get the most out of. To automate their inventory functions and keep stock levels synced among stores, they depend massively on StitchLabs.
Jaq Jaq Bird - Top grossing Shopify plus store for toys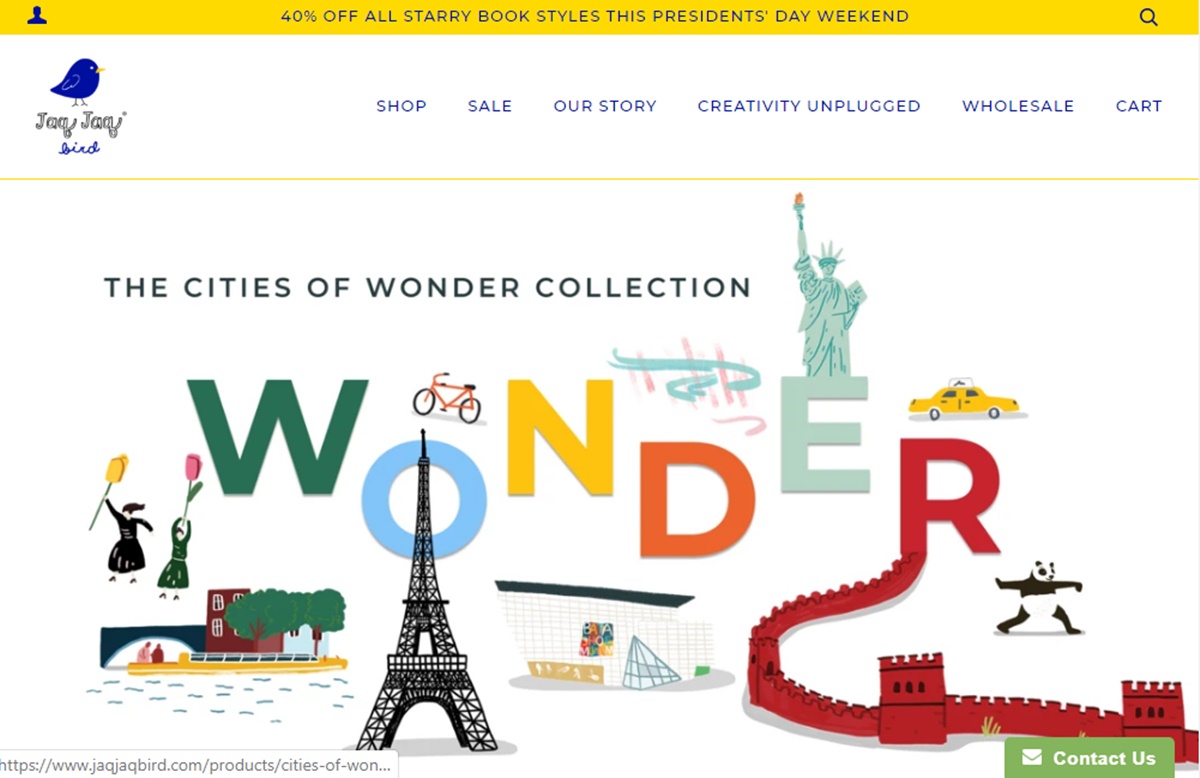 The idea of the business came from the time when the founder's newly purchased house was badly ruined by a conman contractor that was supposed to renovate the house. The year after that, he had to do some repairs to fix the house gradually, especially the kitchen. Due to all the kitchen work, the spouse founders ate out a lot with their three children. They even attempted to sew a chalk placemat to bring to the restaurants to keep their children interested.
After that, they began selling the bibs and chalk mats to various boutique stores in the D.C. area. The Washington Post and HGTV heard about the product and spread its three outstanding features. Then, the business prospered dramatically, the product line has grown, and has possessed its presence in different countries.
From scratch, they created the products in-house. When sales increased, they hired a guy in D.C. to produce them. And since the prosperity of the business, they have sourced their items from overseas.
Besides many useful resources on Shopify, they also make use of many powerful Shopify apps like Mailchimp, Plug-In SEO, Yotpo Reviews, Stitch Labs, Facebook Store, Formilla, Picreel, Auto Currency Switcher, Receiptful, and Poln to assist them in managing the store.
The People Vs. - Top grossing Shopify plus store for clothing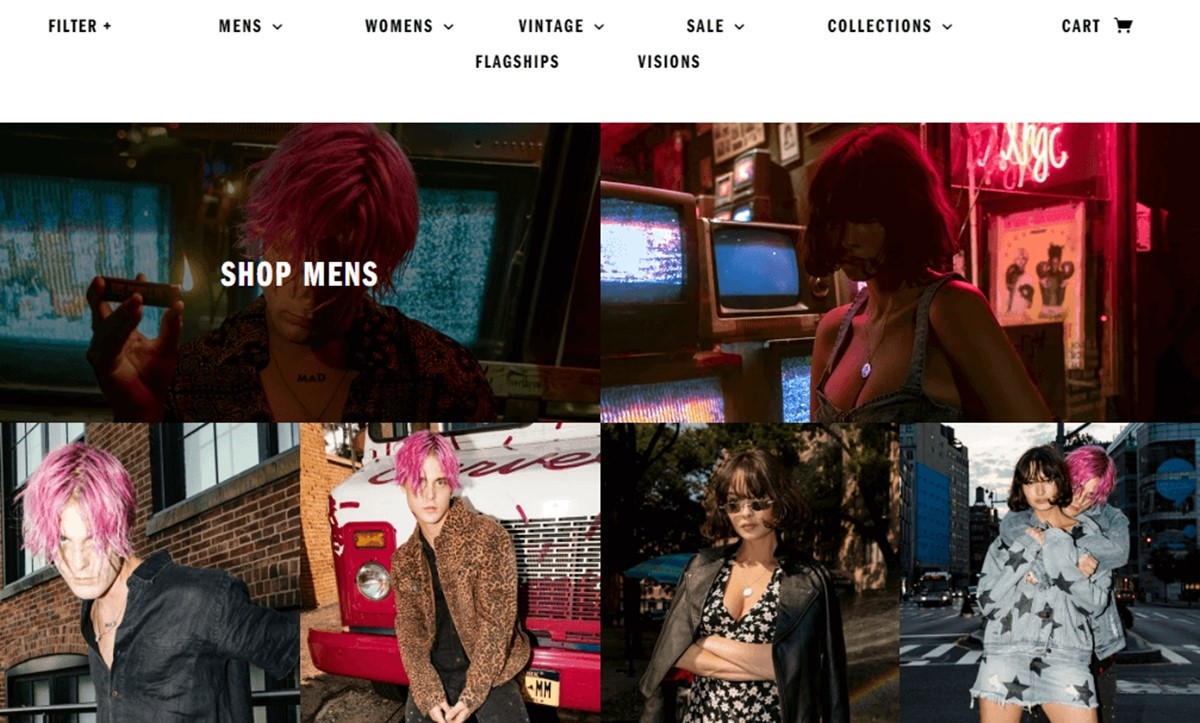 The business came from a burning desire to offer the customers high quality, vintaged-inspired, and fashion fundamentals. From the beginning, they managed a small boutique shop in the alleys of Bali by trawling flea markets for silhouettes and experimenting with washing, drying, and innovative printing techniques. Three years after that, their Shopify store has enabled them to expand their business.
They take advantage of the social media channels like Facebook, Pinterest, Tumblr, and Shop Our Instagram function so that they can attract traffic to their online store. Note that they are using a Foursixty shoppable Instagram gallery that creates a huge amount of traffic, and allows for customization easily.
Pet Playgroundz - Top grossing Shopify plus store for pets
Pet Playgroundz provides customers with humane non-electric dog fence kits and professional installation services within 150 miles of their headquarters in Connecticut. Their non-electric dog fence- a perfect alternative to invisible wireless pet fences can help make the customer' dog happy, safe, and healthy.
To help people know more about the product that they created more than six years, they advertise through Google AdWords and many social networks like YouTube.
Thanks to Shopify, they could use tools like Zapier to communicate with BaseCRM directly. Zapier, Wufoo, Base CRM, Zopim Chat, and the Refersion Affiliate program are all the useful tools that help them integrate with Shopify effortlessly. The management of Shipping and fulfillment via different warehouses that they partnered with is effective. Their largest warehouse is in Connecticut.
Hot Rod Steel Guitars - Top grossing Shopify plus store for electronics
Established in Southern California workshop where the founders dialed in out instruments to play and feel, the business used both eBay and another dealer's website to sell their instruments. The founder had years of experience in selling other brands' guitars built and coping with their drawbacks, then he built this brand and sold completely dialed in guitars for the customers.
After using the Shopify platform, they have got the most out of the control panel tool included. The tasks of adding items, modifying, keeping track of sales and traffic have been a piece of cake to them. They have even added the Shopify Facebook app to their new Facebook page so that Facebook users will not have to leave Facebook to find their brand and place an order on their site. Now, they have sold more than 500 instruments in total, more than 100 of which are sold in the last 75 days.
A2Z Ozone - Top grossing Shopify plus store for industrial
A2Z aims to help create a sustainable and healthier lifestyle via its innovative air and water purification. The business design and manufacture ozone generators for personal, industrial, and commercial applications. Since 2002, the A2Z team has engineered ozone equipment and accessories to over 150 countries. To them, new and sustainable technology is the key to a greener and better future. Since they possess the factory and design molds, they can manufacture custom units at a reasonable cost, contributing to the fact that A2Z an industry can be a leader in all things OZONE. Using high energy CD Corona Discharge Technology, they design the generators.
The Shopify platform has enabled them to design a more attractive and modern site so that their customers can have more options on shipping, products, and payments. They are currently using 10 Shopify apps as useful tools in daily operations. They have integrated their shop with Shipworks shipping software, and their orders flow automatically to their ship station. After they deliver their products, the tracking information is automatically sent to Shopify to fulfill their orders.
Not only that, the customer will receive an email notifying that the order's delivery has taken place. There is also an app for iPhone and Android. They use the built-in shipping application to show accurate shipping quotes so that their customers can make an informed decision, and they also offer a free basic shipping method to all of their customers in the US.
Lace Wig Straps - Top grossing Shopify plus store for beauty
The main idea behind it comes from the desire to help women who have lost their hair to cancer or alopecia. After the patent publication, they launched their hand-made lace wig straps in the market.
They have owned a beauty blog and a YouTube channel for beauty/wig making/product reviews, and you can also notice their presence on all the other social media sites. They have recently used the Shopify site to generate more sales. Thanks to the Shopify helpline, they created a website and have been marketing their website via Social Media postings, SEO, and many other tools.
Envision Worship - Top grossing Shopify plus store for services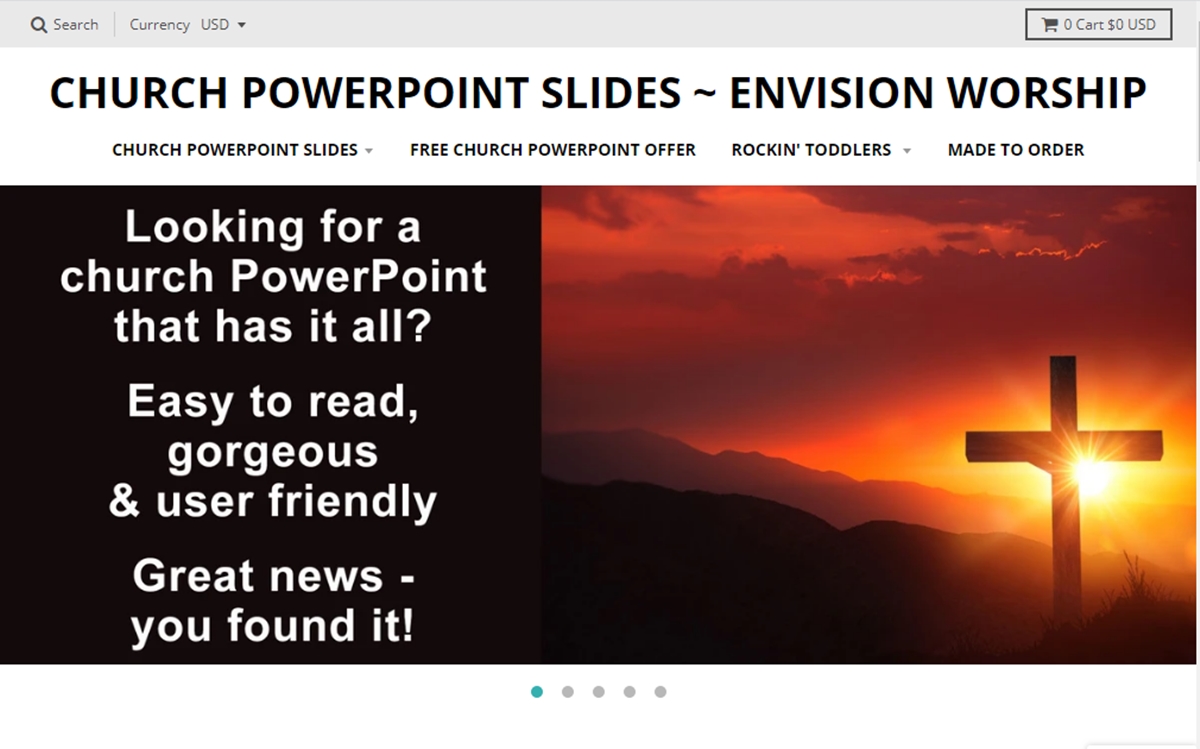 Envision Worship offers its customers contemporary, stunning, and meaningful church PowerPoint slides. The founder began making church PowerPoint templates for the local church. The designs were vivid and relevant to the songs' lyrics. Since then, the church gained popularity for having stunning and professional PowerPoints. Therefore, from the desire to help other churches create services that would be suitable to today's media-savvy congregation and deepen the worship experience, enter Envision Worship. All the PowerPoint templates are designed using high-quality stock photography and Microsoft PowerPoint software.
Only a year after the launch, Envision Worship PowerPoints have been a part of the church services in 14 countries. When they designed their website, one of the best tools that they used is Shopify Helpline - a fantastic source of information and guidance.
Summary
So far, we have demonstrated the reasons why you should choose Shopify Plus to start your online business and Top 10 Grossing Shopify Plus Stores for Inspiration. We hope that by reading this post, you can be more confident in your choice. In this intense eCommerce marketplace, you should weigh the pros and cons of the platform you want to engage in. Therefore, it is important to check out this post :Shopify Plus Reviews: Cost, Features, Pros & Cons.
If you have any questions, comments, or concerns, do not hesitate to leave a comment below or directly contact us. We are always ready to help you out in case you need anything. Furthermore, if you find our article useful, then you can share it with your social network's community. We would appreciate it if you could do that.
New Posts
Subscribe
Stay

in the know

Get special offers on the latest news from AVADA.
40k
subscribers has been joined!
Earn $10 in reward now!