Stripe Review: Is It The Right Payment Processor For Your Business?
While there is a wide range of merchant services, Stripe is possibly one of the most popular for online payment processing. Being well known for their technologically complex system, flexible APIs, and transparent, flat-rate fees. For some reputable businesses, the Stripe Payment platform is even the best solution for those online-based companies.
So, if you are wondering whether Stripe is suitable for your business or not, follow our Stripe Review: Is It The Right Payment Processor For Your Business? post, which will cover everything you need to know about this payment processing company, including Stripes key features, customer reviews, pros, and cons.
Let's get started!
What is Stripe? An overview of Stripe
What is Stripe?
Stripe is a third-party payment processor for online businesses. Claiming to make it easy for companies to do business online, Stripe is potentially a perfect solution for processing credit cards and other eCommerce purposes.
Whether your company is a SaaS business expecting a subscription billing option, a marketplace looking for an easy way to split payments, or an online retailer needing a way to enable in-app payments, Stripe Payments will meet all your needs thanks to its impressive feature list.
If you have experience in developing, this platform is such an easy-to-implement for you. But if you don't have technical skills, Stripe lets you partner up with one of many reputable platforms to build up a store.
However, remember that Stripe still has some drawbacks, such as additional costs or not processing PayPal payments. Since the middle of 2018, the platform has developed and brought about some huge adjustments within its business, including new pricing, implementing 24/7 customer support, and even some game-changing features.
Stripe targets empowering Internet businesses with a developer-first focus and flexible solutions for all kinds of online companies. When it comes to the giant online businesses that use Stripe to help them process payments, it will be surprising since they include many famous names like Lyft, Under Armour, Blue Apron, Pinterest, Wish, TaskRabbit, and more. Claiming there is an 89% chance that any card a merchant process has been seen on the Stripe network before, the solution wants to change how the entire online users do business.
Read more:
An overview of Stripe
Stripe Payment is a great credit card processor that costs low processing rates and includes very few additional fees. However, being powerful does not mean being suitable for everyone.
Here are some notes about Stripe:
Stripe asks for standard pricing for handling online credit card payments. This rate is equal to that of other companies like Square or PayPal, which is 2.9% + $0.30.

Stripe offers a free and simple API, which makes it easy for all developers to work with. If you are a tech-based company, there's nothing to say. But if you have a small company or one with no technical skills, Stripe still brings about opportunities by being integrated via the use of another eCommerce platform.

Stripe is a third-party processor, so don't expect the same sort of solutions as what PayPal, Square, or other payment processors are providing. Instead, its impressive list of features will help you with beyond expected.

Stripe is not always a great solution, especially when you are expecting an available all-in-one platform to handle in-person payments and eCommerce.

Stripe doesn't accept PayPal payments, which is important to meet the demand of almost all people buying things online.
It is just a quick review of what Stripe Payment is doing well and what it does not offer. Now, let's come to our ultimate review of each highlighted features, customer services, products, or ease of use.
Stripe Payment review - All things you'll need to know
Features
Stripe has many to offer you even without their add-on products. Their list of features will surely impress you. Those additional tools may be useful to you based on your business and the type of payment solution you expect.
Connect
Stripe Connect is a suite of tools designed for larger marketplaces and platforms like User/Lyft or Kickstarter which are all actual customers. Connect supports more than 135 currencies and processes credit card payments in 25 different nations. Additionally, it is likely to convert them for you automatically.
When using Stripe Connect, you will be allowed to customize onboarding, set payout timing, verify international sellers, add descriptor text appearing on credit card statements, build up a custom payment schedule, and enable complex money movement audience utilizing your marketplace, and so on.
Atlas
Stripe Atlas is designed for entrepreneurs or businesses to develop their products in the United States. According to data from Stripe, a thousand startups are applying in more than 100 countries. Moreover, since the feature was started, Stripe has connected with over 100 partners within the network.
Thanks to Atlas, users can create a domestic bank account, acquire a debit card, get tax and legal guidance, and begin accepting payments online via Stripe.
Additionally, if merchants work on the services related to startups, the platform also gives them special deals. Such as $3000 free credits from Amazon Web Services.
Sigma
Stripe is a tech-driven payment processor. So, besides the standard and built-in reporting features, Stripe also lets its users create fully customizable reports using a range of prebuilt criteria and calls that are modern and advanced. Those customized reports are made thanks to the use of the programming language SQL. In case the user can write an SQL query, Stripe Sigma will give him the data for it right in his dashboard which is collected by Stripe.
Relay
The next interesting feature of Stripe is Relay. Being an API, Stripe Relay is developed to let users power purchases in mobile apps and build up a mobile marketplace for sorts. What's more, when using Stripe Relay, you are allowed to link your eCommerce catalogs with your app or directly upload the product data. Relay also brings about the in-app buy buttons and sends all the merchant's sales information to fulfill the order.
Issuing
Next, let's come to the ability to generate physical and virtual cards, which is known as Stripe Issuing. It is designed to help users create, distribute, and manage virtual cards. Also, businesses using Issuing are allowed to create prepaid cards for their employees or virtual credit cards that use Stripe as a back-end processor to issue cards linked to the user's mobile wallet balance. However, this feature is not available, but invite-only.
Payments
Stripe Payments or Stripe's payments-related tools are what the platform designed for those who don't just sell things through a shipping cart or those desiring to dig deep into what Stripe can do. Here are what Stripe Payments will do to help its users:
Accept credit cards, mobile wallets, and localized payment methods, including storing payment methods in a secure vault.
Accept international transactions from all nations and automatically convert them.
Accept payments on the web, through mobile apps as well as in-person.
Include PCI compliance without charging any extra fee, which includes assistance with data migration in case you leave the platform.
Include a prebuilt embeddable checkout form (Checkout) and an addition of the ability to create a from scratch or using prebuilt components (Elements).
Include financial reconciliation tools.
Billing
The next feature provided by Stripe is Billing. If you are sending one-off invoices or managing monthly billing, this feature is for you. When using Billing as a subscription management tool, you will be allowed to bill customers any time you want as well as build up plans based on usage, the number of users, flat fees, and any other model working for your business. Additionally, Stripe also gives you marketing tools like free trials.
Payouts
Stripe Payouts is an automation toolset for those wanting to send mass payouts to sellers, freelancers, or service providers. By using Payouts, you can also simplify compliance requirements with third parties and global markets.
Radar
Stripe Radar, which had a massive overhaul in early 2018, is specially developed for eCommerce fraud. Here are some notes about Stripe Rada:
The new version of Radar makes use of machine learning to help identify and stop credit card fraud.
Radar looks at a large amount of data to identify the possibility of a fraudulent transaction which also includes the card's previous transaction history on the Stripe network.
Radar considers your business's payment processing and compares it with other data models to find out the one working best for your business when reducing fraud and preventing false positives.
If your business is enterprise-scale, Radar for Teams will provide you with tools in their dashboard that help you set specific rules for transactions, consider what impact those rules will have depending on previous data, and reduce the manual effort team.
Radar also provides some fraud prevention tools, such as AVS and CVV checks.
Terminal
Stripe Terminal is a set of tools for POS payments going along with integrated, ready-to-go hardware. However, remember that Stripe will not provide a POS (or mPOS) app with a terminal, but the developer tools to create a POS app and integrate it with Stripe.
The SDKs support Javascript-based web POS systems as well as iOS for mobile. When it comes to Native Android support, it is available in bata.
One impressive characteristic of this feature is that the credit card readers that Stripe offers have a very affordable price, which means you will likely have competitive pricing for in-person transactions. Besides, Stripe Terminal is a game-changer since some app developers have created mPOS/POS apps powered by Stripe.
Corporate Card
Yes, Stripe also offers a corporate credit card. Customers spending $5,000 on the card will get $50,000 in free payment processing and similar perks with Stripe's partners. What's more, your credit limit will depend on your payment processing and bank history.
Capital
When it comes to Capital, Stripe provides some of its customers financing in the form of short-term loans and merchant cash advances. In order to find out whether you qualify or not, let's log into your dashboard. In case you qualify, you can choose one of those offers. Normally, funds will be available the next day.
There are two other features of Stripe that are also impressive which are:
Support for teams: Stripe gives you the chance to create teams and set custom permissions for your users, which enables you to assign responsibilities and securely control access to your data at the same time.

Support for global merchants: Stripe is not only available for US merchants but also for international businesses in 34 countries. In the short term, the number of nations Stripe supports is likely to increase over time.
Products & services
In terms of Products & Services, all offerings of Stripe are separated into two types:
Payment Processing: Similar to Square or PayPal, Stripe offers instant access to processing. As a third-party processing service or aggregator, Stripe will approve you nearly instantly and scrutinize your account more closely if you continue to do your tasks. Compared with any traditional merchant account, Stripe's payment processing tool is likely to result in more terminations since they do its vetting in advance and provide more stability. Moreover, Stripe's processing services are available in 34 countries and accept more than 135 currencies.

Developer Tools: The APIs (also known as Application programming interfaces) will make you attracted by its reliable and systematic framework for developers who want to integrate the Stripe payment platform using a wide range of supported languages and frameworks in a quicker and easier way (Ruby, Python], PHP, Java, Node, Go, and so on). Stripe does offer basic functionality that everyone can handle. However, it is highly recommended that you should discover this platform to see how much you can do with it.
Stripe claims to update its features and the documentation constantly, and it does well. Being a key base for merchants to grow and develop their businesses, the API is testing-friendly when offering multiple security keys for tests and coding. It also provides some fake credit card numbers to test before making it official. However, before deciding to use Stripe, note that you will have to keep your PCI compliance validated annually, which can be made easily by a Self-Assessment Questionnaire (SAQ) provided by the PCI Security Standards Council.
If you are from the group of the customer who wants to receive features related to Stripe's payment processing while not getting involved with the developer tools, it is still possible since you can use a Stripe plugin or integration partner. Luckily, Stripe now offers more than 300 partnerships for integration. To get more details, simply find them on Stripe's Partnerships page or search them via the type of integration, your industry, and even location.
If you are focusing on the eCommerce industry, let's look at 3Dcart (read our review), BigCommerce (read our review), Shopify (read our review), Wix (read our review), and Weebly (read our review), etc. You can also integrate Stripe with CRM software, invoicing platforms, business analytics, accounting, shipping tools, referral marketing, and more. If you will find a solution to customize how it looks with your brand, utilize Stripe's prebuilt payments page, Stripe Checkout. I'm sure you will be satisfied with all tools it brings about.
Supported payment & currency
Luckily, Stripe brings about a wide range of support in payment types and more than 135 currencies in terms of supported payment and currency. It is easy to understand since Stripe is an international payment. Moreover, Stripe makes it easy to look at and keep track of thanks to its systematic structure. They are separated into two categories: universal and local payment methods.
Universal payment methods are supported in all nations around the world in which Stripe is available. They include Alipay, Apple Pay, Google Pay, Microsoft Pay, Amex Express Checkout, Masterpass by Mastercard, Visa Checkout, WeChat Pay.
On the other hand, Local payment methods are just available in the countries that they are the most popular. They include ACH, Bancontact, EPS, Giropay, iDEAL, Klarna, Multibanco, P24, SEPA Direct Debit, SOFORT.
Stripe brings about a wide range of support in payment types and more than 135 currencies.
As you can see, Stripe provides users with multiple different supported currencies, let's find them out on Stripe's website since we cannot list them all.
For those who are worried about the exchange fees for universal payment methods, you can specify "presentment" currencies when setting up Stripe. Remember that Stripe will accumulate the balance separation for each currency you are paid with. Then, it will go to another bank account. In case your presentment currency is different from the settlement currency, Stripe will automatically handle the conversion for you. This process will take you addition of 1% fee, and exchange rates probably increase based on financial institutions.
Ease of use
Whether Stripe is simple to use or not depends much on the intended audience tending to use the platform. Since Stripe is a tech-based processor, target customers are divided into two different groups, which are developers and end-users.
Developers are those who have the background knowledge and skills related to technology, coding, or programming. On the other hand, end-users are newbies or those that have no experience and technical skills. If you have checked out features Stripe brings about; it's easy to realize that the platform spends more effort and attention on serving the first group. They still have methods to help the latter but not too much since they think end-users and small businesses will surely hire a developer to help them or use a checkout service that has a Stripe integration installed or ready to go.
If you are a developer, of course, there will be many things to love about Stripe. Being convenient to use, Stripe offers exhaustive documentation, features tutorials, simple-to-use parsed code snippets, support for most commonly used server-side languages, and boilerplate projects to build off of.
If you are an end-user, it will be a bit challenging since Stripe won't lead you to useful resources but direct you to those external applications and services. I don't know how much you know about coding or what you experience in terms of developing, it will depend on the service you used before. However, I'm sure setting up Stripe is not too hard since you just basically copy and paste some security keys into the correct windows.
Customer services
If you scroll down the comment section to read customer reviews of Stripe, you can easily find that the payment processor is not perfect in terms of customer services. In the past, the platform faced many complaints from customers but it has now improved and changed in a positive direction.
In terms of negative reviews, the dominant comment was customers' frustration when Stripe does not allow them to reach someone at the company in real-time. However, when researching the root cause of the matter, it is led by the time before Stripe caved and implemented some form of phone-based customer support. Other negative reviews are also related to accounting terminations or funding holds, which is not a new problem.
Unlike the past, when it was super challenging to reach the Stripe support team, it now rolls out 24/7 live chat and phone support for all of Stripe's customers. What's more, Stripe also brings about Stripe's self-help knowledgebase, email support, and Freenode IRC chat (#stripe). It shows not only different features or abilities but also the knowledge base and most of the customers' basic questions.
Stripe has just introduced its new customer support channels but there are mixed opinions about the actual effect of them on customers.
In general, the customer support of Stripe is good. The platform has been developing and improving its mistakes by listening to its customers more and more. Though the processor still suffers from some complaints, they are nothing special since those issues are typical and similar to all other third-party processors like Square or PayPal.
Pros and Cons of using Stripe Payment
Pros of using Stripe Payment
In general, Stripe Payment has many benefits, and here are what the most noticeable pros of using the platform for payment processing:
Pricing
As you can see, Stripe Payment is not the cheapest payment processing rates and even expensive with some small merchants. However, pricing is still one plus point of Stripe. Having the standard price which is similar to many other competitors within the industry, Stripe fees are still affordable due to the number of features it provides. Also, when using a solution with a flat-rate price, users will know what to expect from it.
What's more, having an equal price with many other merchant account providers, Stripe won't display the wide range of cancellation, account setup, monthly maintenance, and hidden fees while others tend to get their users annoyed by those issues.
In general, the pricing of the Stripe Payments platform is not too high but worth using when considering the functionality you benefit from the service.
Customization
Stripe Payments platform has many useful features that can persuade you to use its service, and customization is one of them. Stripe is perhaps the payment processor that provides you with the most customization. Suppose you know a little bit about programming. In that case, this feature is especially impressive since you are allowed to customize every tool within the product suite based on your businesses' needs or interests.
Moreover, suppose you are a newbie in technology and have no skills in this major. In that case, it is still possible for you to use their customization tools like their integration options, the variety of payment types they accept, and the add-ons they offer.
To sum up, with the customization option Stripe Payment bring about, no one finds it difficult to customize the tool on their own.
International Payments
The multinational feature makes Stripe stand out from its competitors, which cost and offer the same. Being an international payment solution, Stripe makes it convenient for its users who are targeting the global market.
Other platforms are pretty restrictive with payments to or from other nations, making online merchants face difficulties in widening the business to the world. On the other hand, Stripe Payment is especially for international eCommerce. When using Stripe, you are allowed to accept international payments and offer local payment methods to your customers and offer payouts in your preferred currency. Working well with the global eCommerce market, Stripe is still as good as others that focus on the local market.
Therefore, it is normal to say Stripe Payment is the best payment processing option for merchants working mainly on international payment.
Cons of using Stripe Payment
Being excellent with many helpful features, Stripe still holds some drawbacks. Let's look at some of them:
Account Stability Issues
Yes, again, the account stability issue is the main one that many users report with Stripe. They complain that their account can be either canceled or stopped with little or no notice.
In fact, this problem is too familiar with third-party merchant service providers. Once the platform realizes any signs of causing harm from your activity, they will surely hold your funds or cancel your account without warning or informing anything. Sometimes, your accounts are canceled and frozen at the same time. Despite the app's providing users with instant access to payment processing and will likely check out your account as well as processing habits routinely, it is still annoying to users since the platform can determine the risky sign wrong, affecting negatively their businesses.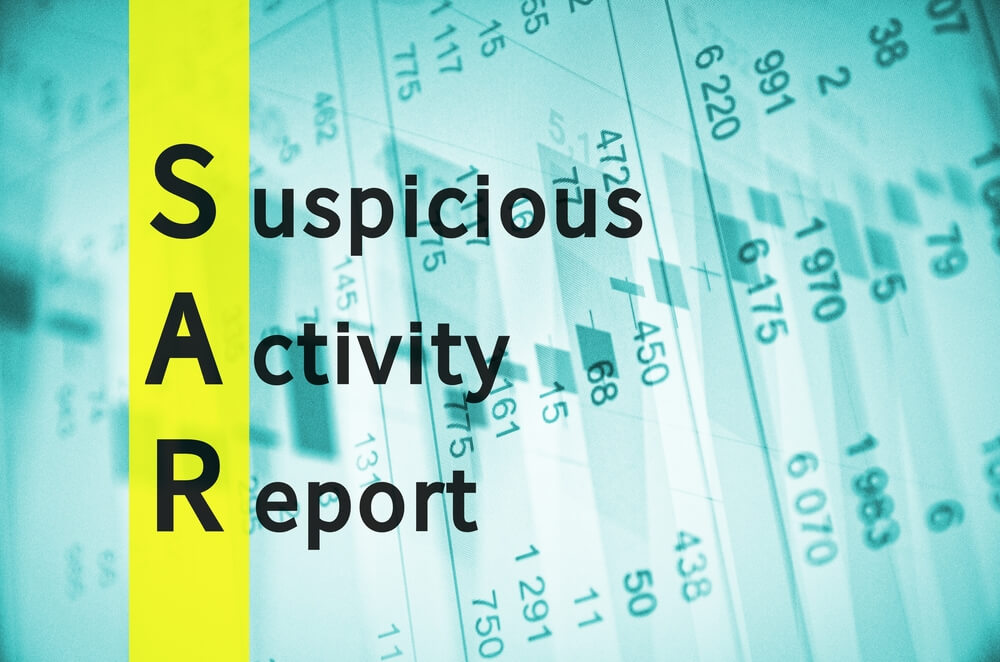 From what we research, the account stability problems result from the fact of sharing a merchant account with a portfolio of other businesses. To deal with this issue, the payment processor should be allowed to offer funds from processed payments to all their business. Once one of those companies in that portfolio remains to experience deceptive or disputed charges, the results may involve everyone. So, in our opinion, Stripe Payment had better get rid of the business from the account in order to resolve this problem.
It sounds serious, but this issue won't harm every business. Nonetheless, it is necessary to keep in mind this drawback to determine whether this payment processor is correct for your business or not.
Limited Options for In-Person Payments
According to what Stripe Payment claims to offer, the processor brings about in-person payment capabilities, including two card reader options. However, many users reported that the solution is not developed for businesses that accept physical credit cards.
That means if you are not an online merchant but a brick-and-mortar business desiring to accept physical credit cards, Stripe Payment is not for you. In this case, it is recommended you should use a full POS system to accept payments, manage orders, track inventory, and so on which is all handled in the same solution.
In conclusion, if you need to take physical payments for some time, Stripe still can meet your demand. On the other hand, if you are working mainly via physical payments or going to be taking in-person payments more frequently, you should switch to another option to get more benefits and grow your business.
Technical Skills Required
This drawback seems to be against what we mentioned in the pros section, right? It is true to say you can obviously make use of the Stripe Payment Platform without having any knowledge or skills of a developer or advanced technical experts. However, to take advantage of everything Stripe has to offer, it is necessary to have this type of experience and background knowledge.
In fact, Stripe is initially designed to meet the demand of technology-based businesses and those who expect the capabilities of customizing and freely designing their own payments solution by using APIs.
So, in case you know nothing about coding, programming, or technology in general, it is better to look for another online payment processor which is simpler and does not ask for technical skills or requirements instead of hiring a developer to have your platform customized.
Who is Stripe for?
We have given you an ultimate review about Stripe which is surely a giant among contenders in the new, simplified, and stylized online payments industry. So, who is Stripe for?
Stripe is suitable for:
Online credit card processing
Businesses which are enabled to leverage the free API to create a custom eCommerce experience
Small and large merchants alike
Stripe is not suitable for:
Companies that are expecting only one processor for online and offline payment handling
Businesses that are looking for solutions to accept PayPal payments method
Related posts:
Conclusion
To sum up, Stripe is a good professor but not a perfect one. Limiting users by the stability of its clients' accounts, Stripe also has another drawback. However, its strong points outweigh the shortcoming.
Although the ease of use that Stripe brings about has no clear advantage over other options, it provides users with impressive features that are helpful for developers, large businesses, and marketplaces. If you need guaranteed stability, it is necessary to apply for other top-rated merchant accounts. In case you still want to approach Stripe, it is highly recommended that you should have someone handle the code for you, which is important to going far with the platform.
Stripe goes beyond what you expect from a simple processor. Hopefully, this post helps give you an ultimate review of Stripe, which includes highlighted features, pros and cons, and customer reviews. If you have any questions, don't hesitate to leave us a comment in the section below. Share the article with your friends if you find it interesting and visit our site for more.
Recommendation:
New Posts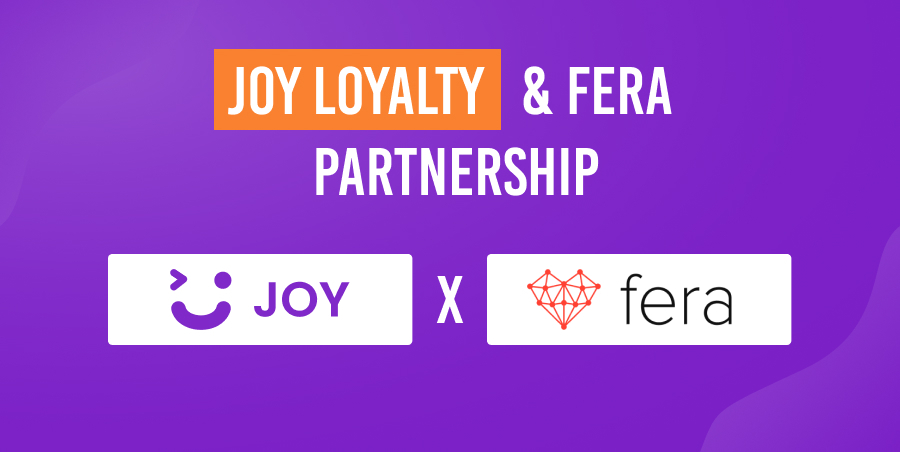 Subscribe
Stay in the know
Get special offers on the latest news from AVADA.
40k
subscribers has been joined!
Earn $10 in reward now!