22 SMS Marketing Best Practices For Successful Text Campaigns In 2022
You've probably heard about the benefits of SMS marketing if you're a marketer or a business owner. This communication technique, often known as "text marketing," is popular among marketers due to extremely receptive audiences, unrivaled open rates, and promotions that succeed because they are delivered to consumers and prospects on the mobile phones they carry with them throughout the day.
So, the question is no longer if your business should send text messages or not; it is when you will jump on the bandwagon. Research shows that over 90% of SMS messages sent by brands are opened and read. That is impressive.
And that statistic is understandable, text message is perhaps the only form of communication left that mobile users don't want to turn off notifications. To surpass a crowd of companies trying to get the consumer's attention, you need to implement SMS marketing.
In this article, whether you are just a beginner or a seasoned marketer, we will give you all the must-know SMS marketing best practices to make the most of this fantastic channel. If you are trying to figure out how you can incorporate SMS marketing into your campaign, we will make sure you have a good tool as well.
Let's get started!
SMS marketing best practices to design text messages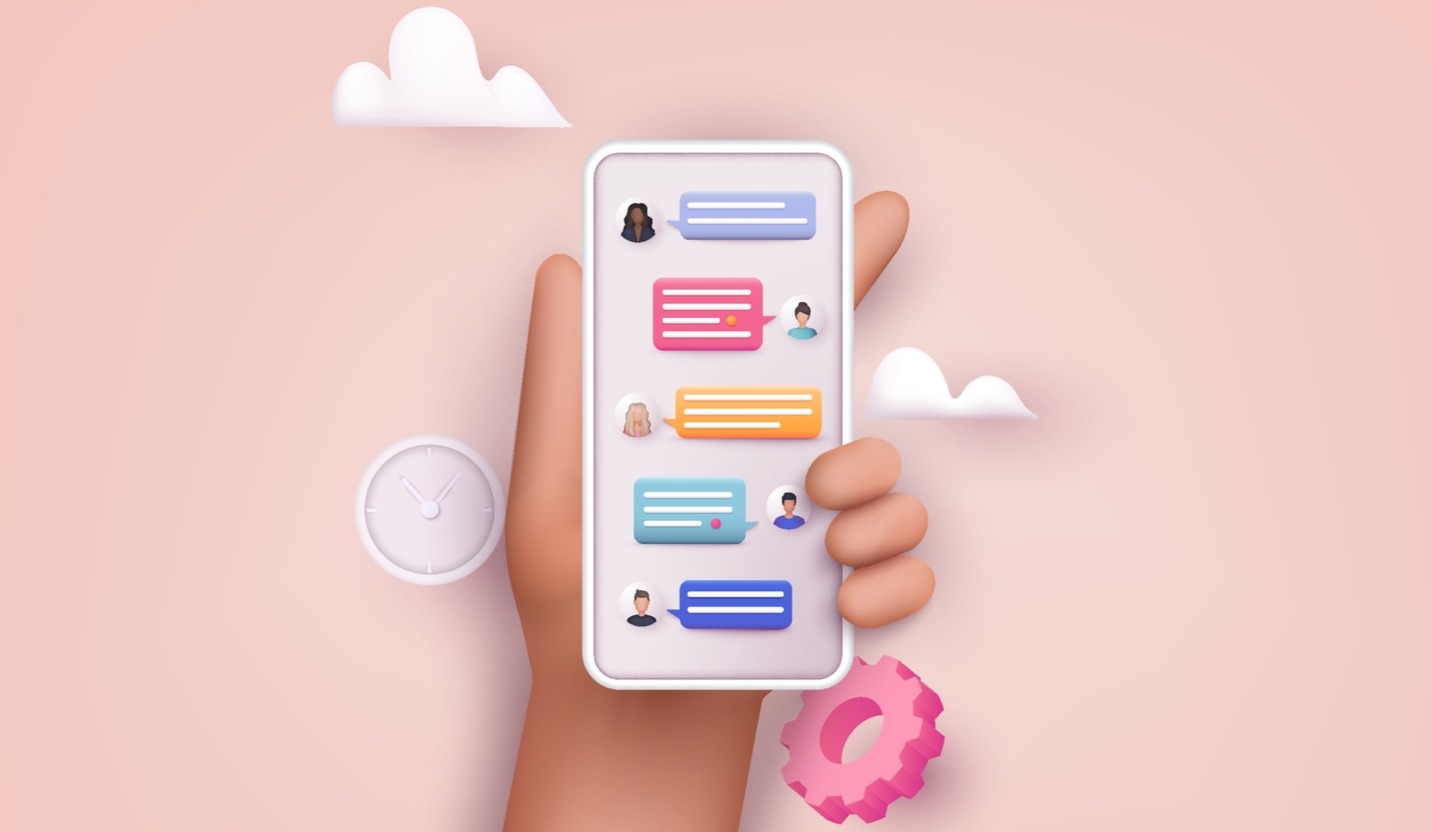 Texting has a higher level of urgency and attention than other forms of digital marketing. SMS is one of the most dependable ways to reach out to your customers, especially when combined with email, Facebook Messenger, voice, and other channels.
That said, designing a text message is entirely different from designing an email or an ad banner. You have more limitations over the number of characters, links, and images to convey the message. In this section, let's look at the best practices to design your SMS well.
1. Keep your messages short and engaging
It's reasonable to consider a company's emails to be spam if you receive a significant number of them in a single day.
When you communicate with one of your Facebook Messenger connections or over SMS, the same volume of messages is not evaluated as negative. This is an advantage of SMS marketing.
This is due in part to the fact that messages are typically shorter.
When chatting via chat, keep your messages to no more than 200 characters. A brief sentence followed by a call to action or a question, for example, works well.
Begin with something eye-catching, such as the fantastic deal you're about to provide. Including a statement like "SPECIAL OFFER" at the opening of your message can stimulate consumers' curiosity, urge them to keep reading, and motivate them to take action.
Tip: Read again before sending to make sure that people know exactly what to expect, especially the first message to set the expectation for subscribing. The goal of your text should be obvious, and you should build expectations for what individuals will receive in the future. It doesn't have to be difficult. Just a phrase or two outlining what they're joining up for would suffice.
2. Remember it's a two-way conversation
When compared to receiving many emails per week, an audience will be far less sensitive to receiving several of those each week.
But you still need to keep in mind that SMS chats are two-way conversations. SMS campaigns, as opposed to email campaigns, are often interactive and reactive.
What's fantastic about chat message flows is that you can route them one way for a positive response and another way for a bad response. In any case, you'll learn a lot about how your clients perceive your brand.
To be able to do that with SMS marketing, you will need a tool, but we will get to that later.
3. Make your copy show the value
Users who opt up to get text messages from you want those texts to be worthwhile. So, don't send text messages merely for the sake of sending them. You must instead make them valuable.
One of the simplest methods to make your text messages worthwhile is to provide something wonderful, such as a unique promotion or a voucher that is only available to your SMS marketing list.
Take a look at this Avenue example. To make receivers feel especially special, they insert the line "Just for you" in the SMS message.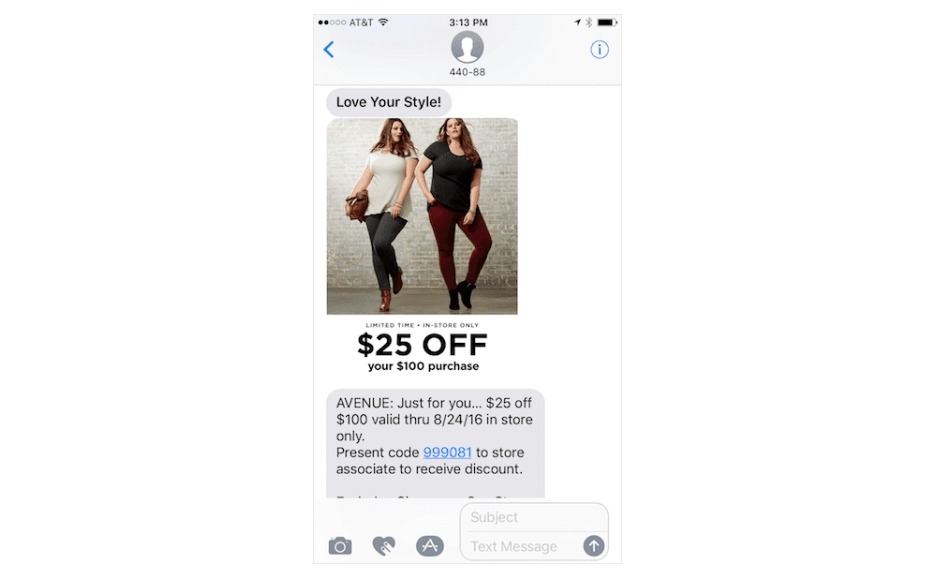 Even if your offers aren't as exclusive as they appear, if the consumer feels unique, they're more likely to appreciate the offer and act on it.
4. Don't use abbreviations or slang
As previously stated, you only have about 200 characters to convey your message while using text. However, this does not imply that you should include text jargon and abbreviations in your text message to make it fit in a limited area.
Not everyone can understand slang and abbreviations. As a result, if you use them in SMS marketing, you risk misleading users. Your message will be ignored if your customers have no understanding of what you're talking about.
Avoiding text slang and abbreviations guarantees that your communications appear professional and that receivers understand them.
For example, let's look at these two text messages:
Go 2 Kevins 2day 4 a gr8 deal! 10% off wen u sho this text

Visit Kevins today to have a great deal - 10% off when you show this text.
Character limits may be frustrating at times, but it's the opportunity to sharpen your message. So, make sure you have the grammar checker on while writing your texts.
5. Add in disclaimers
The concern that "text message and data rates may apply" was quite real in the days before smartphones. There are now so many unlimited data and texting plans available that your users are unlikely to ever be charged for your texts.
We understand that including that caution is like being offered a cup of coffee and being told, "Warning, it is still hot." However, it is both recommended as a best practice and, more importantly, a legal necessity.
You must include the following information to comply with industry regulations:
How frequently you intend to text subscribers (for example, you may receive up to 4msgs per month).

A link that takes readers to your terms & conditions and privacy policy

Message and data charges may apply.

Instructions on how to unsubscribe (Reply STOP to end or HELP for help.)
The last one is essential if you want to keep everyone happy with your brand. People should know they can unsubscribe whenever they want. By alerting your customers that they can opt-out of receiving your SMS at any time, you build trust and reliability.
6. Always identify yourself
Have you ever received an unknown SMS message? Did you respond? Most likely not, because you have no idea who you're talking to!
Keep this in mind while delivering text messages to customers.
If a consumer receives a text message and doesn't know who sent it, they're likely to consider it SPAM or assume it was sent to the wrong phone. They may even block your business number if they don't like the message.
Introduce yourself in the same way you would if you were meeting someone in person. Customers are more inclined to respond when they know it is your company contacting them. Furthermore, repeating your company name aids in brand identification.
The lesson here is to introduce yourself right away in the message. You can simply put your business's name right at the beginning of your copy.
7. Don't sound like a salesman
Salesmen can be charming sometimes, but most of the time they can be annoying because you know they are trying to sell you something. Nobody wants to communicate with one that just thinks of others as revenue sources.
While the primary purpose of your SMS marketing strategy may be to produce sales, it is critical that you do not oversell.
Remember that your consumers are people, so speak to them in a nice, conversational tone.
8. Always have a call to action
In each form of marketing strategy, a compelling call to action is essential. A call-to-action urges users to take the next step in the purchasing journey.
And because your consumers aren't mind readers, you'll have to ask them to do something. Some simple phrases that your text messages can use are:
Click on the link abcxyz.ly to discover the sales!

Sign up for free.

Use this code at our store for 20% off.

Complete our survey today for a chance to win!
Make it clear what action you want SMS receivers to take after reading your text message.
SMS marketing best practices to grow the list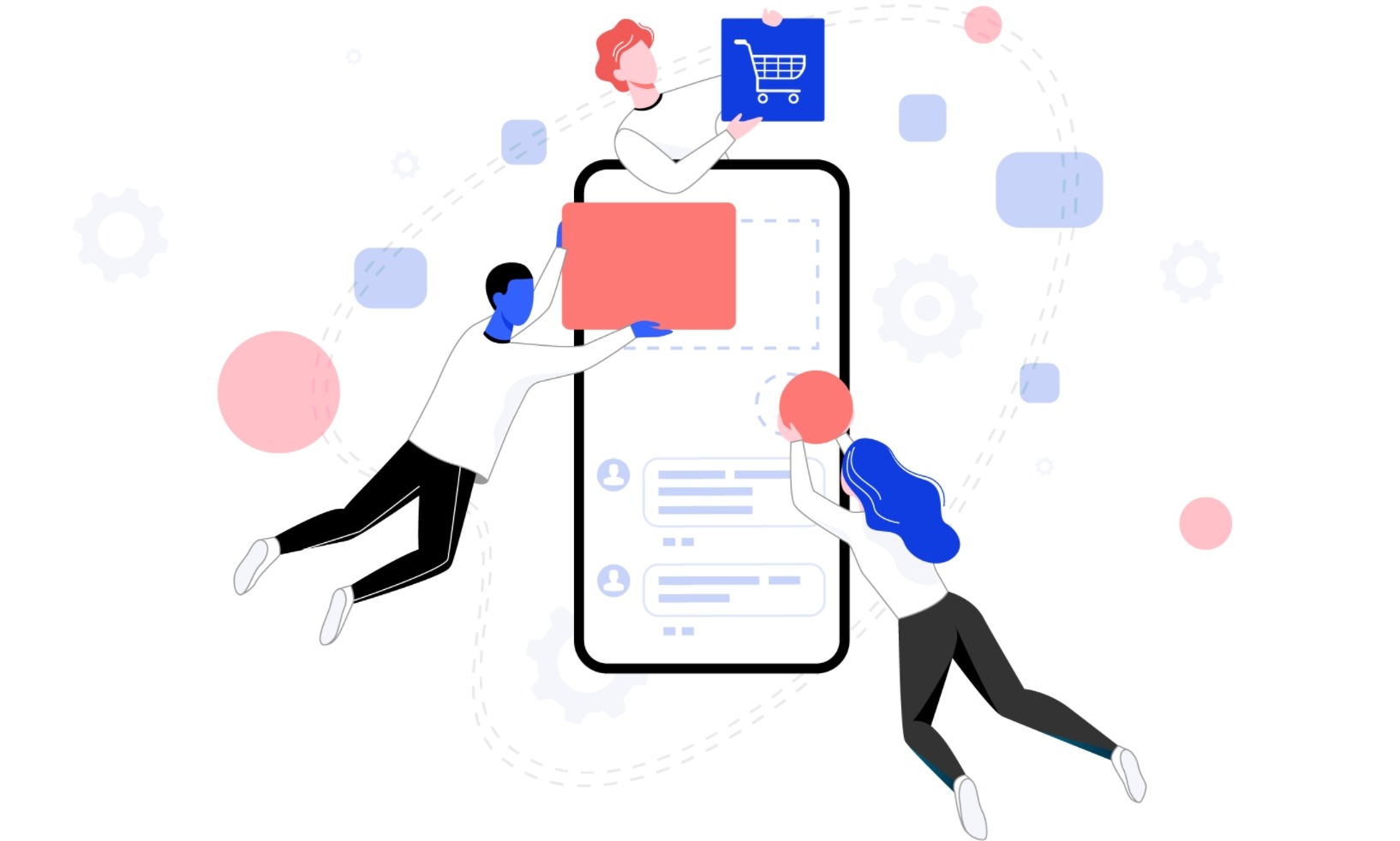 It is critical to consider the time and content of your SMS messages. However, these aren't the only two components of a successful text marketing campaign–you also need to work on building your SMS subscriber list.
Whether you're texting for an e-commerce firm or sending SMS for a nonprofit, the process of creating a subscriber list is different. Having said that, there are some universally recommended best practices. Here they are:
9. Make a memorable keyword
In addition to simple messages and concise copy, you should select contextually appropriate keywords — a word or phrase that consumers will enter into the shortcode you've provided in order to interact with you.
The recommendation here is to give your keyword some thought–you want something that is both distinctive and memorable. People are more likely to act on it, and it also increases the likelihood that they will remember your campaign if they do not subscribe right away.
For example, if you're a shoe store, people are more likely to recall "THEWOLFSHOES" than "SHOESTORE"
Your keyword confirmation – which can be an MMS or SMS message – also provides you with a fantastic opportunity to greet new text subscribers and promote your brand right away.
10. Advertise your SMS program
The more people that are aware of your SMS marketing program, the more inclined they are to believe and participate.
This means that you should promote your keyword, shortcode, or toll-free number whenever your brand is visible. You get the idea: website, social media channels, email campaigns, posters, and so on.
Provide people with several ways to learn about your new marketing channel. Here are how:
You can add a web form to your website (both desktop and mobile). As people access your site, they can easily subscribe to your SMS program through the form.

For emails, you can embed the link to the web form in all of your emails (preferably in the footer). No matter if your subscribers check emails on phone or desktop, they can easily access the webform and subscribe.

For social media channels, you can design visually appealing images (such as Facebook cover or Instagram posts) or advertise on these channels about your SMS program.

Also, you can create a paper form at your physical store so people can give in consent to receive text messages from you.
11. Have an incentive to motivate subscribing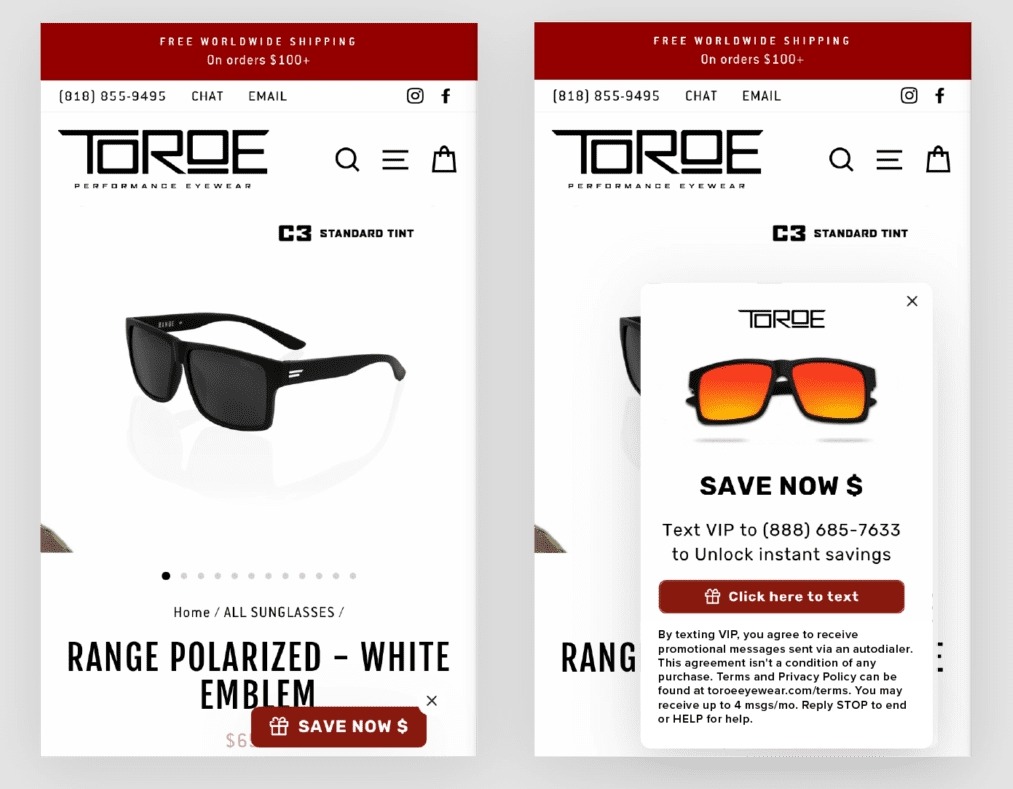 We propose providing a subscription incentive wherever possible. As previously stated, you are requesting access to their most trusted device. It's only reasonable to reciprocate with a prize.
It illustrates how Toroe Eyewear was able to produce an extra $7,500 in income while increasing the store's conversion rate by 200 percent. Their strategy was simple, they included a 10% coupon off for people's first purchase when they subscribe with their phone number.
SMS marketing best practices to send successfully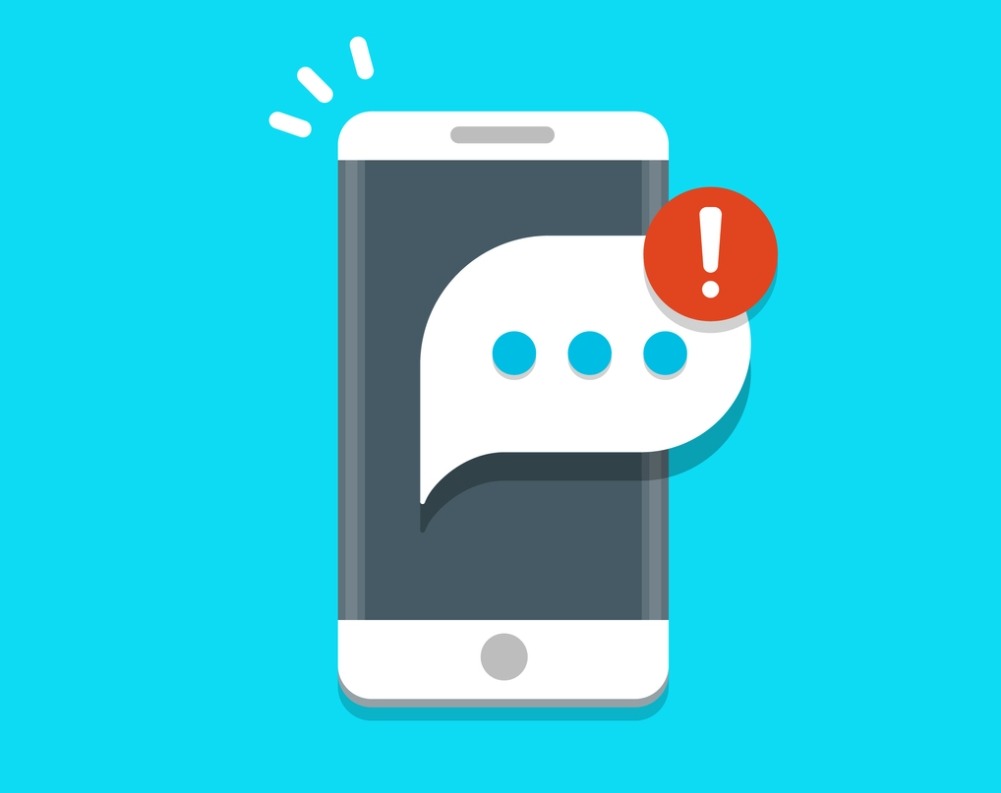 Now, we get to the tough part, actually sending your SMS messages and praying that your subscribers will read them. After all, text message prices are not cheap, so you need to ensure that you are investing in a profitable channel.
Here are some SMS marketing best practices to make sure that your text messages will arrive in the customer's inbox and you will have a higher chance of a conversion.
12. Always get permission from your subscribers
I can't stress this enough for sending SMS messages or emails, you must acquire permission from people before you start sending them anything.
If you do not have their explicit consent, you will be violating the law and risking legal action. Furthermore, it has a harmful impact on the image of your brand.
The good news is that obtaining permission is simple. People only need to choose to participate. They can do so by sending a keyword to your phone number, completing an online form, or even filling out a physical form. All they have to do is accept text messages from you or your brand.
This is the most critical best practice for any SMS marketing program, in our opinion.
13. Have an SMS marketing tool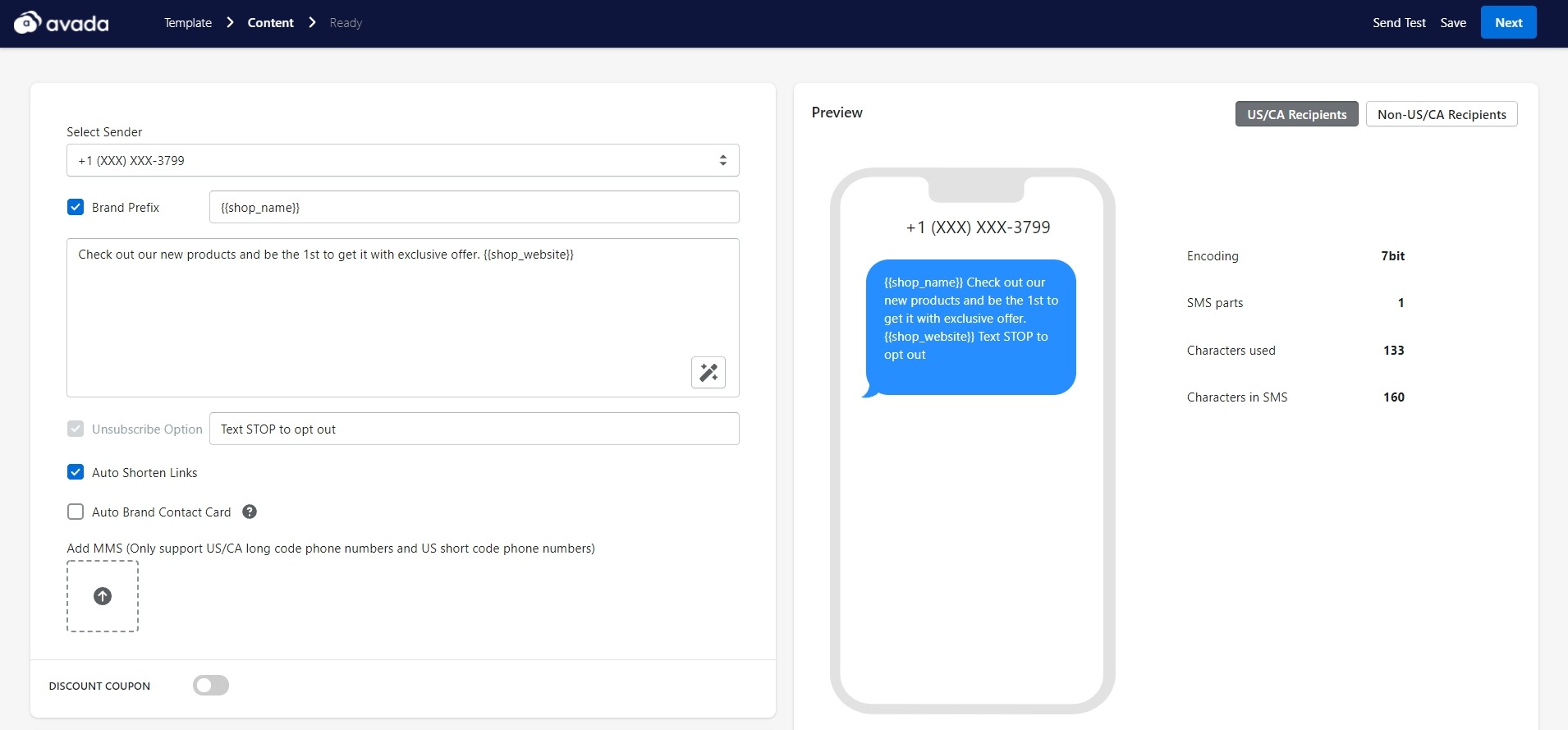 Don't pull out your personal phone and begin texting consumers. Use a reliable SMS marketing tool instead.
SMS marketing software enables you to automate SMS marketing. This means you may follow up with contacts automatically, select the exact delivery time, and send SMS messages triggered by specific behaviors. For example, if a customer makes a purchase, you can give them shipping updates automatically.
SMS marketing tools also allow you to easily track your outcomes. You can check how many subscribers opened your message, how many times the link was clicked, and other statistics.
Here, we have to mention AVADA Marketing Automation - combining the power of SMS and email into one tool, making your text campaigns even more efficient. Try out the app for free today!
14. Control your number of messages
One of the most common mistakes for businesses to make when using SMS is failing to send messages on a regular basis.
Their explanation is reasonable: they don't want to spam customers.
Sending too few communications, however, causes people to forget why they signed up in the first place. When they do hear from you, it may seem unexpected and possibly undesirable.
Consistent messaging is highly received by consumers. Successful SMS campaigns, like a solid social media strategy, stick to a consistent and regular timetable.
15. Have a timetable
The previous best practice leads us to this - creating a timetable to decide your number messages and knowing how to adjust.
SMS is a personal communication channel that brands should give a lot of attention to. In most circumstances, we recommend no more than 2 – 6 SMS messages per month. People will opt out if there is any more.
You should also let folks know how frequently you will text them. This is a critical expectation to establish ahead of time.
As an example, you could include the following in your SMS marketing program's initial auto-reply: "Receive up to 4 messages/month."
16. Make sure your message is responsive
By providing a text messaging service, you commit to a communication platform that delivers messages promptly. Within one minute of getting an SMS message, 20% of individuals read it.
If you intend to provide two-way communications for customer care or sales, responsiveness should be part of your offering.
You may make yourself available for a fixed number of hours per week and observe how you and your team performs. You can then increase the number of hours you offer. In other words, it's never a good idea to over-commit and risk failing your consumers.
Even though SMS is a responsive channel, you need it to hold an actual conversation with your customers too.
17. Send messages during regular hours
You should only send text messages during regular business hours. Be considerate to your subscribers. They will not appreciate waking up in the middle of the night to your texts. Furthermore, from the standpoint of involvement, consumers will be significantly less likely to take action.
One of the numerous advantages of SMS marketing is the ability to elicit rapid action from your subscribers. Nobody is likely to take action during "off hours."
18. Personalize your messages
Customers are more likely to pay attention and act when they receive messages that are tailored precisely to them. Personalized content, in fact, surpasses static material by 42 percent.
As a result, integrate customization tokens into your SMS marketing strategy. Addressing each recipient by name, delivering offers/information based on their region, and referencing recent behavior with your firms such as recent sales, cart abandonment reminders, shipping updates, and more are some eCommerce SMS personalization examples.
An SMS marketing automation platform would be perfect for this task and strengthen your customer experience.
19. Provide real value in your messages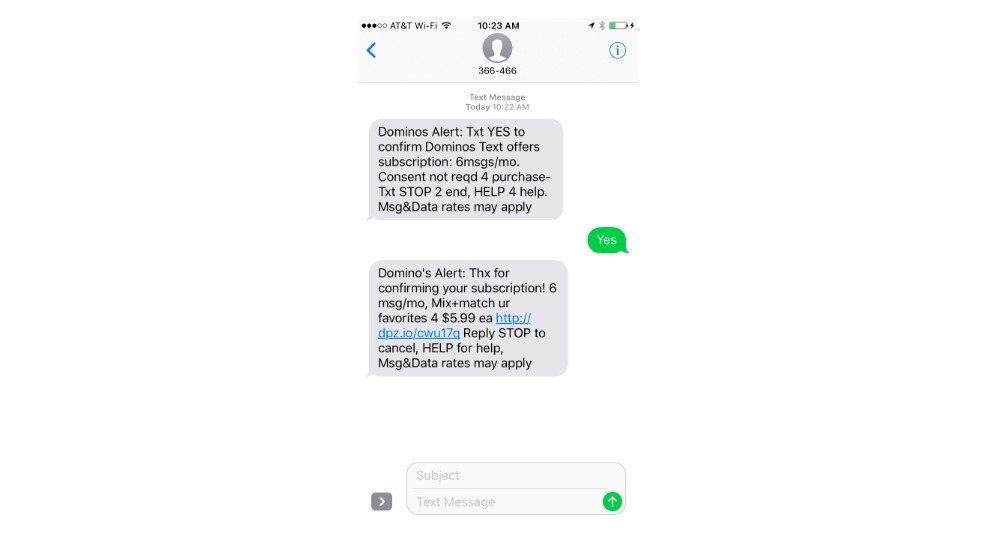 Make sure that every text message your business sends is valuable. People have granted you permission to contact them through a very private channel. Make it worth their while.
Also, if you're using your text program for marketing, make sure your messages are current and intriguing. They should be treated as VIPs. If you don't give your subscribers something of value every time you send a group SMS, they'll unsubscribe since it's not worth it.
Discounts, special savings, important announcements, event notifications, and relevant information are all good resources to offer your customers. To broaden and engage your audience, consider layering in some rich material, such as photos or movies.
Without value, your consumers are much more likely to unsubscribe.
20. Make SMS an exclusive channel
When you decide to send text marketing messages, you should first understand what the subscribers expect from your service.
If they give you access to the more personal and direct way to reach them, your messages should have the same weight. So, successful SMS campaigns not only offer value, but exclusive value that the customers can't find anywhere else.
If you just send the same promotional message like in your Instagram posts, emails, or social media, subscribers won't find a reason to give you their phone number.
So, don't recycle content and offers from other channels. Your text messages should be relevant and exclusive to people on your SMS list.
SMS marketing best practices to learn and improve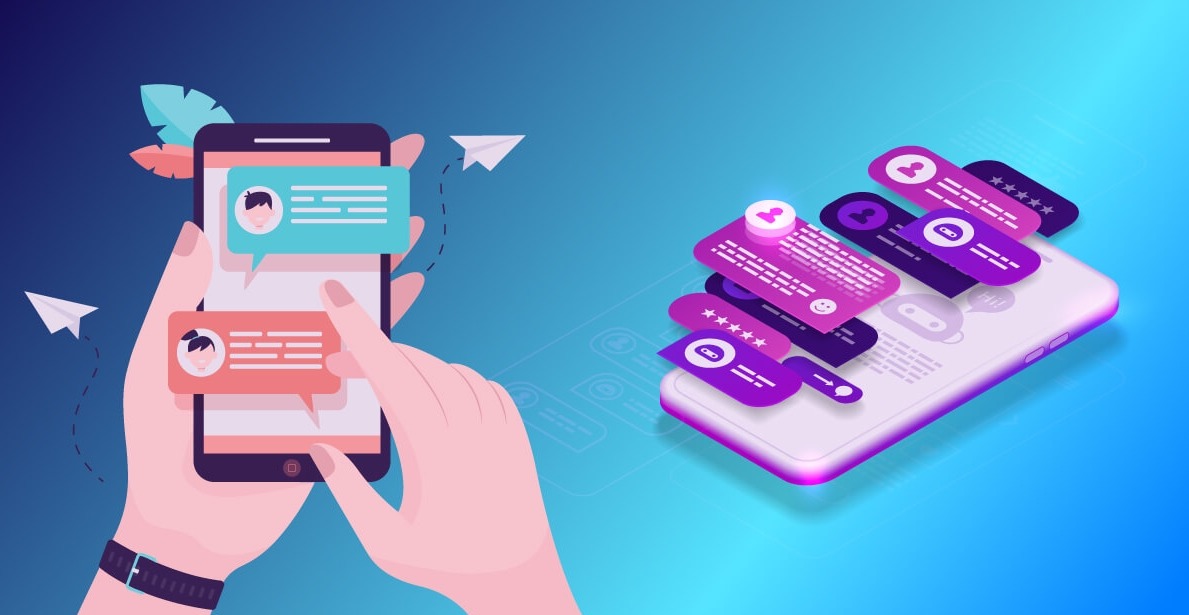 For the last tips, we should be able to know what works and not with SMS marketing campaigns. A smart marketer is the one who understands how their campaigns are performing and can improve their ROI.
21. Measure your campaigns
SMS marketing provides a direct, trackable, and measurable marketing channel if you have the correct SMS solution. It helps you to simply assess which messages and promotions are working and which aren't, allowing you to consistently tweak your text campaigns and better your marketing messaging across all media.
The best part is that you can capture more leads as well as all text-based responses and information for sales follow-up.
By looking at the performance data of your campaigns, you will be able to keep learning and improving your text messages.
22. Scale your SMS efforts accordingly
Choose an SMS service that can scale and grow with your mobile marketing efforts, as well as one that can send the most text and photo messages in the shortest period of time.
Also, you need a platform that allows you to send locally and globally without an itch. Leveraging your SMS experience will automate your entire marketing process better and generate more revenue.
Final advice
SMS marketing can be a really powerful tool for your business, allowing you to send important messages to your customers at the right time. So, remember to keep these SMS marketing best practices in mind and you will be able to utilize this fantastic channel.
If you want to try a new SMS marketing tool, click on the image below and start using AVADA Marketing Automation today!
New Posts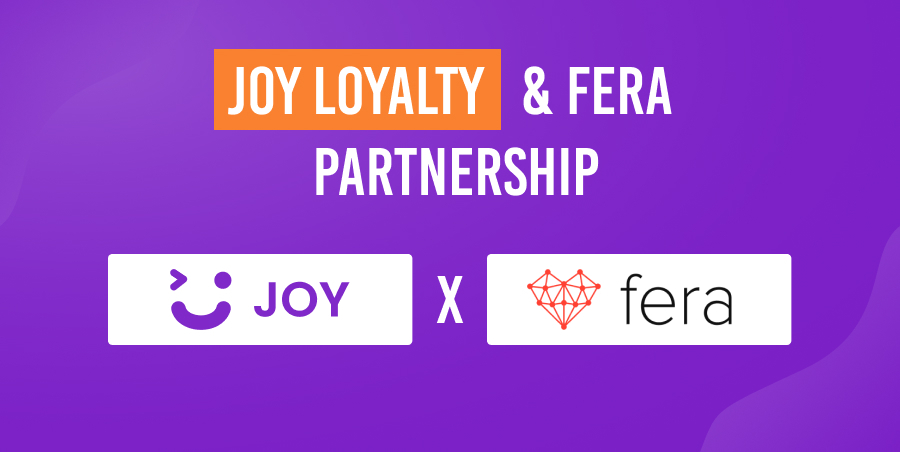 Subscribe
Stay in the know
Get special offers on the latest news from AVADA.
40k
subscribers has been joined!
Earn $10 in reward now!