Shopify Booster Theme Review: Is it the Best Converting Theme?

When it comes to dropshipping, one of the hardest decisions for an entrepreneur to make is what theme they should choose. Choosing the right theme will allow you to boost conversions and make more money.
If you're planning to start a dropshipping business on Shopify, you must have heard of Booster, one of the most well-known themes for Shopify dropshipping (chances that you might have run into one of its many commercials on Facebook). So what features does this theme offer? Why is there so much hype around it? Will it actually help you convert sales better?
If you're wondering what's great about this theme that it is spending tons of money on advertising, you've come to the right place! In this Shopify Booster Theme Review article I will review in depth about what functions Booster has to offer you, what the pros and cons of using it are and how much it will cost you. And at the end of this article, you will be able to know if this theme is the Best Converting Theme, if it suits your needs and if it's going to be worth your money. Now let's jump right into the details.
Table of Content
About the Booster theme
Booster theme is a tech company founded by Mark L. and Justin B. They started their business career in the dropshipping industry, and have achieved great success. During their years of doing dropshipping, they have come to understand the struggle that dropshipping merchants encounter, so they made the decision to found Booster. At Booster, the duo has dedicated their time, energy and understanding of the dropshipping business to build a theme called "Booster" to help dropshipping merchants solve their pain.
Today, more than 6700 Shopify dropshipping stores are using Booster to grow their revenue. Mark and Justein want to ensure that their customers make the most out of their theme, so they have hired more than 19 employees to improve the performance of the Booster theme, fix bugs, and provide instant support whenever their customers need.
Tip To know a website is using Booster theme: Try Shopify Theme Detector
Features of the Booster theme
Sale notifications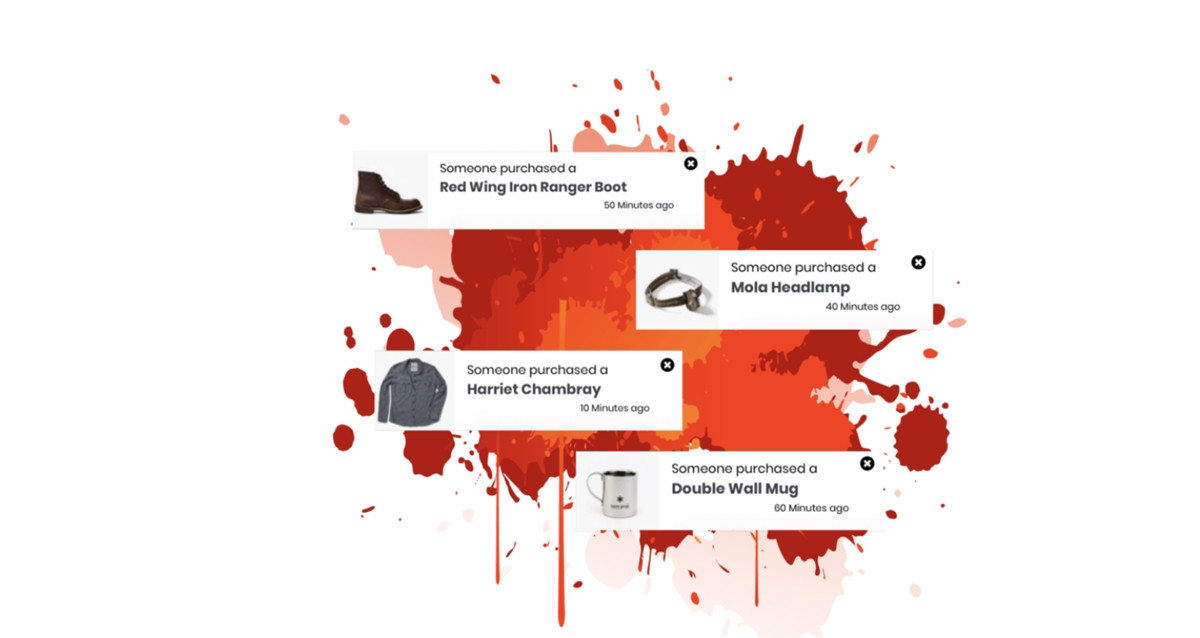 Sale notification is one of the most widely used features among eCommerce businesses as it helps boost conversion rates.
Every time a customer purchases from your store, that purchase will become a notification, and it will pop up when other visitors come to your store. This is a form of social proof that shows your customers that there are other people who are buying from your store. This will help boost your credibility, and in turn, encourage your customers to buy.
Product Upsell
This feature will help you upsell other products to your customers while they are shopping on your site. For example, when a customer is looking for a hat, this feature can recommend to them products related to that hat such as a T-shirt or a pair of pants.
Don't assume that your customers know everything you have in your store or they are going to take time to browse your entire store, because they probably don't. Most customers come to a website just get what they have in their mind, and then leave. They'd have no clue what other products you're selling, so this feature is very important to show them what you have.
This feature is the core behind upselling campaigns where you can use a low-cost non-profitable product to drive visitors to your site, and then upsell them with other products that make you profit.
Collection Cross Sell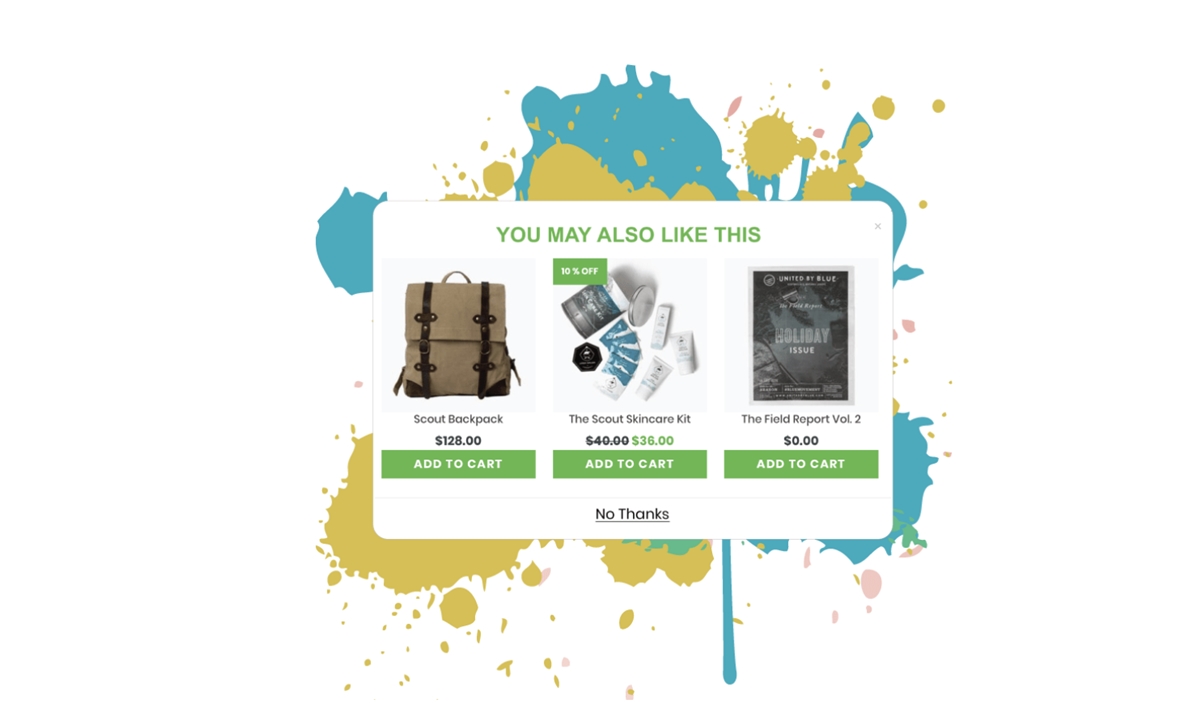 This function is somewhat similar to the Product Upsell feature. It allows you to sell products as a group of different products that are complementary to each other.
Using this feature, you can show your customers a group of products that are usually come together, and you can give them an attractive discount to encourage them to buy the whole bundle instead of a single item.
This feature is very similar to what you often see on Amazon. For example, if you're looking to buy a torch, Amazon will automatically suggest you buy the corresponding batteries. That is an upsell.
Currency Converter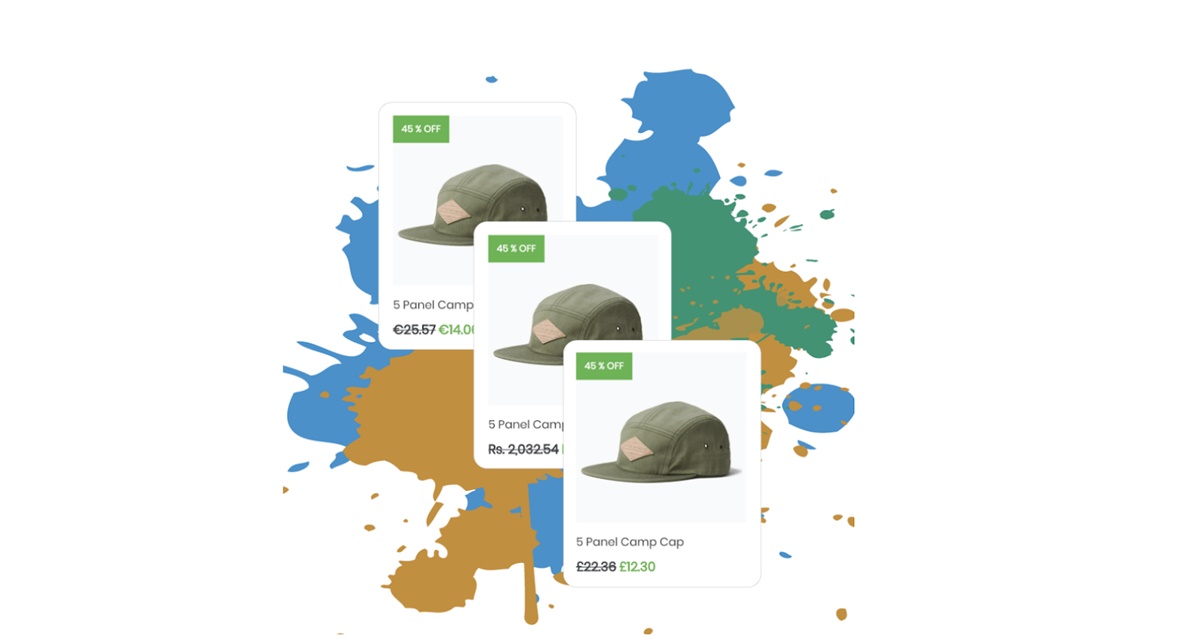 If you sell across countries, this feature will automatically convert the pricing to the currency of where the customer is. This feature will help your visitors know what they have to pay instantly, because, otherwise, they probably won't open a currency converter to convert the pricing, but just leave.
Exit Discount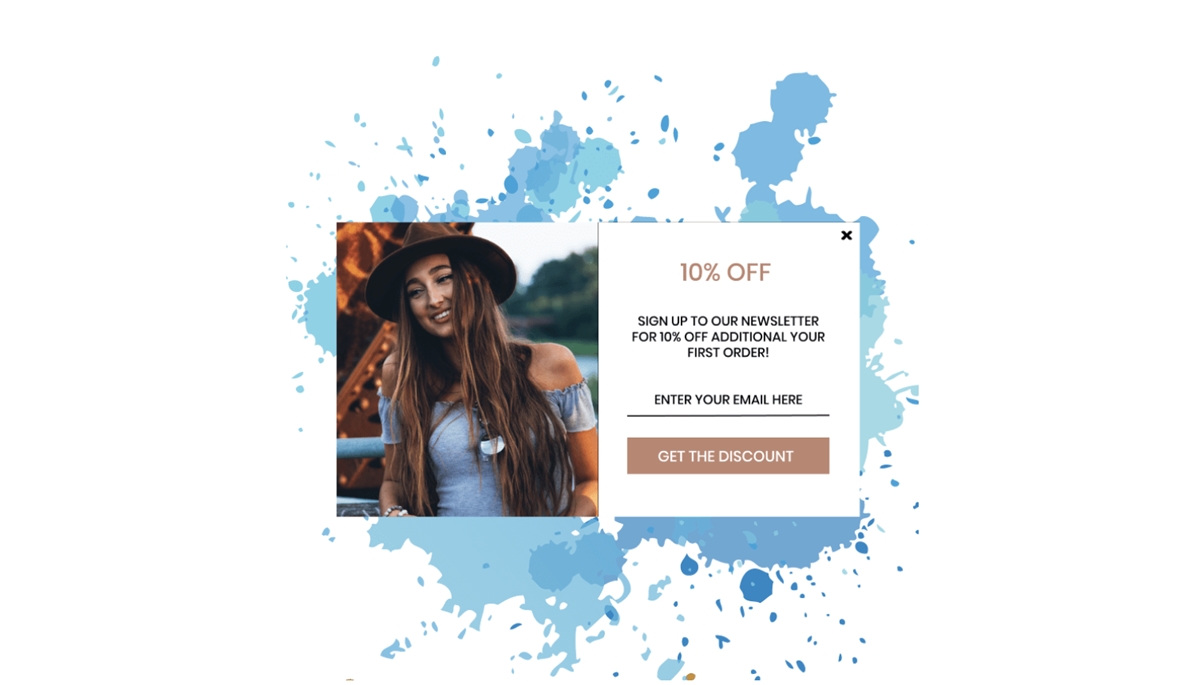 Lots of people are hesitant to buy because of the price, so before they exit your website, offering them a discount to change their minds. This feature can not only help you retain visitors, but it also helps you collect customer emails (which you can use to nurture the customers and sell them more products later).
Mega Menu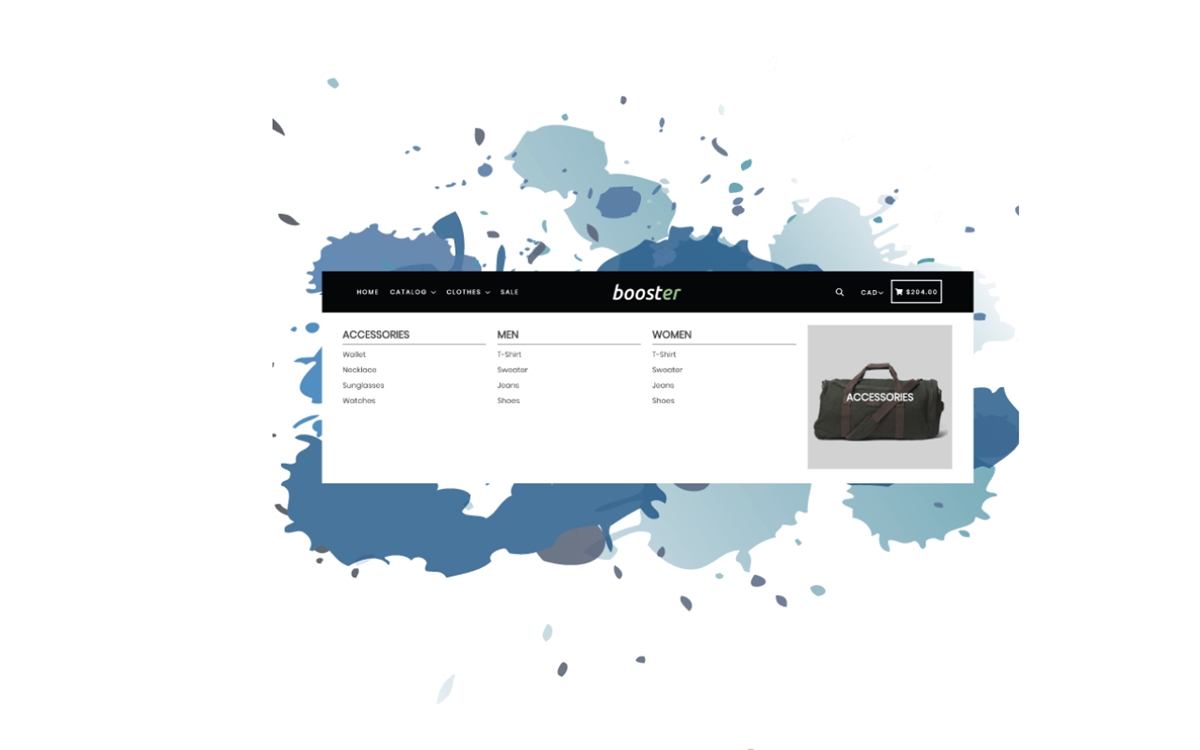 Mega Menu will help make your store look bigger than it might be, as you can show lots of your product categories within a single board. The more categories a store is dealing with, the bigger it might look like, right?
That is not the only advantage. With this mega menu, your customers will be able to navigate many different categories in your store seamlessly. The more user-friendly your web interface is, the higher conversion rate you can get.
Free Plus Shipping Optimization
If free-plus-shipping products are an important part of your strategy, Booster gives you a special function for them! This feature will automatically detect free-plus-shipping items in your store, and generates a unique button for them. This way, when your customers see free-plus-shipping items in your store, they know exactly what the offer is and don't get confused with your other products.
Countdown Timer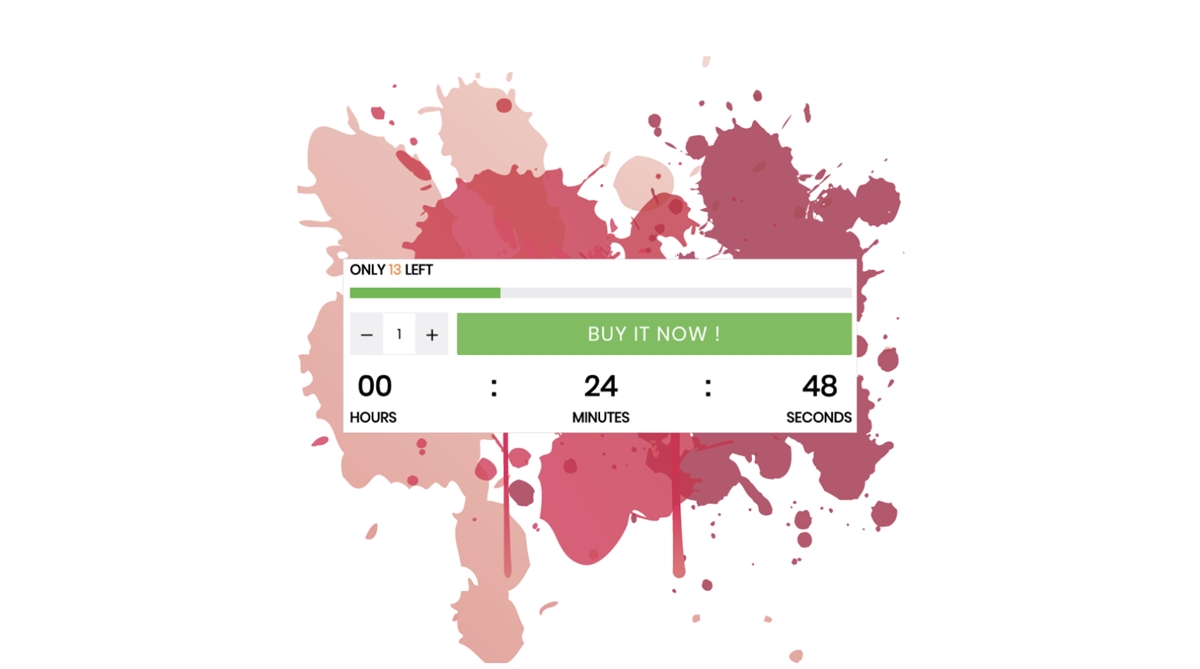 This feature will allow you to create urgency for your products, especially ones that are on sale. Countdown Timer informs your customers that inventory for a certain product is running low and the special discount will end soon. These two pieces of information are designed in a way that are complementing each other, and your customer will know they have to take action immediately if they don't want to miss the chance.
Optimized Cart Page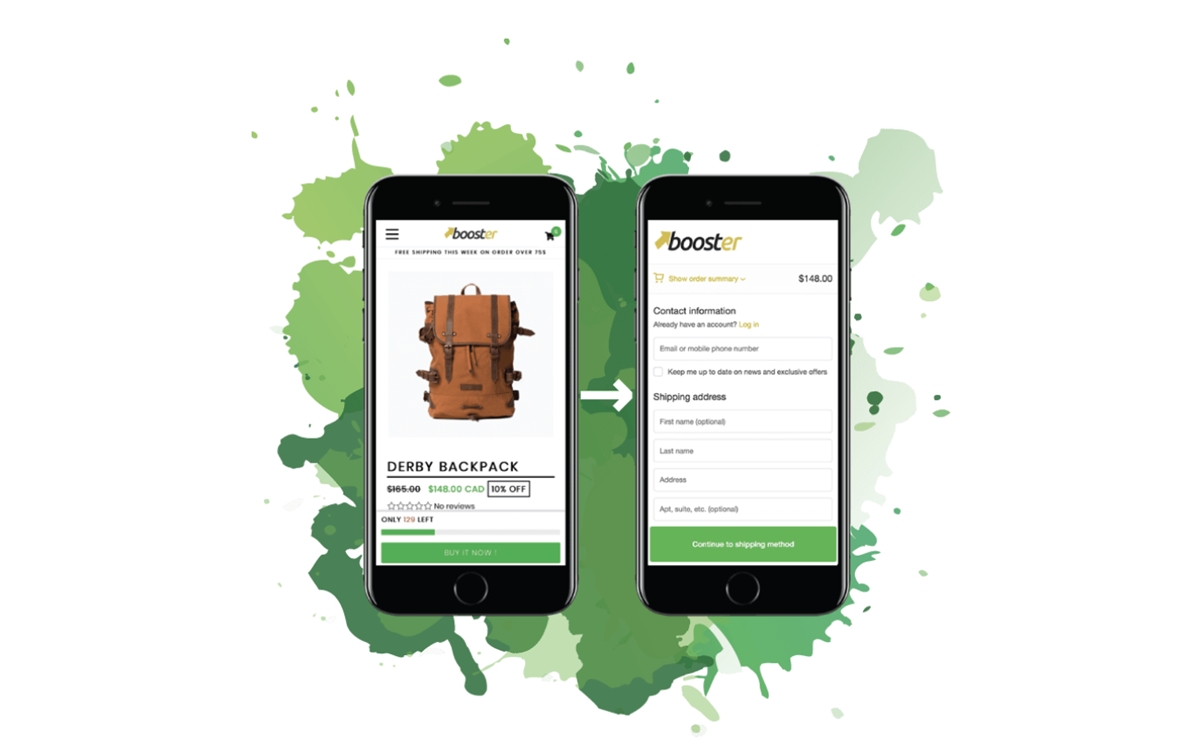 The cart page is very well optimized for mobile so that you won't miss all the sales that come from mobile devices.
Optimized product page

The product page of the Booster theme is also very well designed, and provides just every important piece of information that you need to tell your customers. You can have the trust banner, scarcity and urgency, product description, shipping options and discounts all in one page.
To get a better understanding of all of the great features of the Booster theme, you can have access to a Booster theme demo
Pros and Cons Of the Booster theme
Pros Of the Booster theme
Using the Booster theme, you will definitely get these following great benefits:
Great features. You will get all of the great features that I have presented. Very few Shopify themes have all of these features, and users usually have to buy them separately as Shopify apps.
High-converting product page: One of the most important pages of a website is the product page. All of the information in this page and how it is presented will tremendously influence whether you will get the sale or not.
Understanding the importance of this page, Booster has made its design as clean and transparent as possible, as well as providing all of the necessary pieces of information at the same time. This will allow your customers to focus on the product images, discount offers, and the add-to-cart button.
Highly optimized for mobile. The theme is highly optimized for mobile devices as lots of traffic these days come from the. This mobile responsiveness will increase your conversion rates by helping you close sales not just from PCs but from cell phones and tablets too.
Multi-lingual site. Booster is automatically translated into a different language if the customer does not come from your country.
Great support. The Booster team won't leave everything to you after you make your purchase. They will stay and are always available to guide you on how to use the theme in the most effective way.
Cons Of the Booster theme
Despite all of these great features and benefits, Booster does have some disadvantages to it. Let's see what they are.
The first downside is if there are any updates from Booster for the theme, you will have to reinstall it again on your store. So, it can be frustrating every once in a while, but you don't have to install every update; just install the ones that are necessary for your business.
While the user interface of Booster is great, there are many other cheaper themes that have this optimized user interface. What makes Booster standing out is all of these features that come with it. If you don't need these features, you don't need to pay $179 for this theme, just it's better to find a theme that is cheaper but still suits your needs.
Booster theme pricing
So, with all of these features, how much does the Booster cost? First off, Booster is just like any other product, the more you buy, the higher discount you will get.
If you have one Shopify store, you can buy the Single License plan that costs $179 as a one-time payment. You can buy two licenses at $298 for two seperate Shopify stores, and five licenses for five separate Shopify stores at $497.
Each license you purchase will include the following:
Native English support 7/7
Unlimited access to the Booster support center
Booster Theme security
Theme updater app
Integrated Marketing tools
Plan Detail / Demo / Get theme
What is users' feedback about the Booster theme?
Shopify Booster theme has received tons of positive feedback from Shopify dropshipping merchants.
Here is a review about the Booster theme from Eddie. And here is another review from Tim.
Final Words
What Booster offers is probably just everything that you can expect to get from a Shopify theme. Price-wise it's not really expensive for a premium theme like Booster as there are lots of premium themes on the Shopify app store that costs just the same, but do not have all of the features that Booster provides.
Through our Shopify Booster Theme Review- one of the most well-known themes for Shopify dropshipping, I believe you have understood what you're going to get out of the Booster theme, and with that knowledge, you can decide for yourself whether the theme is suitable for you or not. Don't make your decision based on the hype around the Booster theme, make one based on your needs.
Related Posts:
New Posts
People also searched for
Shopify Booster theme review
Booster Shopify theme review
Booster theme review
Booster theme reviews

Booster theme Shopify review
Shopify Booster theme features
Booster theme pros
Booster theme cons
Shopify Booster theme pricing

shopify booster theme free download
shopify booster theme download free
free shopify booster theme
shopify booster theme free
Shopify Booster theme
Subscribe
Stay

in the know

Get special offers on the latest news from AVADA.
40k
subscribers has been joined!
Earn $10 in reward now!