What is a SaaS Business Model? The Definitive Guide!
If you want to launch your future project more effectively, you can think of the cloud computing concept. You should know the SaaS business model, where SaaS applications run in the cloud. You can access this powerful online tool through a web interface, a desktop, and mobile apps.
Yet, it may be challenging for a newbie business when entering the software field. In this guide, we will clarify what the SaaS business model is exactly, pros and cons, its timeline, and reveal five tips to run a successful business.
To set the first step in your SaaS world, read this guide carefully to understand this type of business model better. Let's dive deeper into the details right now!
Related Posts:
What is SaaS Business Model?
The software-as-a-service or SaaS model is based on a piece of software hosted on a cloud infrastructure (i.e., operated through a web browser). With a monthly fee, businesses can gain access to this software. It requires the coding skills and user interface design to create a SaaS product.
In general, SaaS businesses are among the most complex business models. SaaS businesses and software businesses differ in that SaaS is hosted in the cloud. Thus, an end-user license to activate the software and any infrastructure to host the software is not required; instead, the SaaS company hosts its membership. The client only has to log in to their account, and they get unlimited access.
Related topics:
Timeline of SaaS Business
There are three main stages for the life of a SaaS business:
Early stage
If you are new to the SaaS field, you may still be working on the essential components. The number of customers may be humble, and your product may still be developed. You may try to raise pre-seed funding or decide to adopt an effective management method.
In this beginning phase, your staff's size is small, and you only have enough resources to concentrate on one product; hence, the invested income can produce a loss.
At this crucial stage, you should track metrics and optimize pricing. Establish a business model that helps you to raise funding properly and get the most out of it.
Growth stage
Things will get wild in this growth stage. If you established something with fast growth, your product is getting subscribers, and you are ready to accumulate Monthly Recurring Revenue (MRR).
Funds needed to be raised for team development, product development, iteration, and scaling. Accordingly, you can get your growth stage going and to continue in a strong and determined way until the end. The SaaS business model some forms of funding. You can obtain external funds for your company by venture capital, provided by businesses or funds that notice your SaaS company's potential for growth or a recent growth worthwhile of significant financial aid.
Another type of fund is through Angel Investors, a single operator with strong financial means and about to invest in your company. Their substantial investment can address your pain point as a startup. Based on your objectives, you can also take into account incubators or startup accelerators.
Try to identify whether you have set up key performance indicators (KPIs) and ready for further scaling. When in search of external funds, you should think about your monetization strategy carefully.
Mature stage
At this stage, a SaaS can regard itself as established. It serves a well-defined target audience and constantly updates a reliable product. With good MRR and stable KPIs, mature-stage businesses might still look for and get investment. Yet, the order amount will be more significant, for instance, engaging in new markets or acquiring competitors.
A mature SaaS company should make sure its pricing strategies are constantly checked, and it is operating at its highest potential.
Pros and Cons of SaaS Business Model
The Pros
When you use the SaaS business model, you can improve your customer loyalty. Your SaaS product should represent something fundamental to their companies.
SaaS products can be so profitable if the customers are loyal for their lifetime; they will bring repetitive earnings for your business. This is a major advantage of a SaaS model as every customer is technically only renting your software every month rather than completely having it by a one-time acquisition.
In other words, every month, you are going to get another amount of profit from that customer. For any online business, earning recurring income is like a dream, and a SaaS business model can make it happen.
The Cons
Even though recurring income seems very attractive, a significant amount of resources is required to turn this model into reality. From scratch, to make a user-friendly and efficient product, you can invest in such types of investments, like hiring qualified developers, programmers, and UI designers.
With a great product available, you can have many customers showing the value of your mode. Yet, your job does not end here, you may need to scale the business by reinvesting all of your earnings and some more capital.
Grow your data capabilities, security, storage, secure your team's morale for maintenance, and handle any unexpected problem during this hypergrowth stage.
In addition to the capital intensive business model, another drawback is its sophisticated product. The model itself is abstruse, hence, guaranteeing the effectiveness of the actual product effectively is tricky, even for those with coding skills. Also, the selling of a SaaS product will be more challenging.
5 Tips for a Successful SaaS Business
1. Customer Relationship Is Vital
Customer relationships should be the cornerstone of any SaaS business's operations. In the perpetual software licensing business model, closing the sale is a major target, revenue generation is a one-time activity only. In the perpetual software licensing business model, closing the sale is a major target, revenue generation is only a one-time activity. Establishing and developing your relationship with customers matters in this case.
Your app could be unfinished, inaccurate, and hard to use at the first stage, which is usual for the beginning. Try as hard as possible but don't forget your customers along the way. Focus on every individual customer by communicating with customers and trying to address any problem they come up with, apologizing to them, and show them an idea of what is about to happen. Providing support harmoniously will help them stick to your brand in the future.
2. A Healthy Balance Is Everything
In the beginning, you will have to be in charge of different tasks, say reviewing your blog's content, managing leads, updating lead scoring, interviewing candidates, and many more.
As a startup owner, you should prioritize what is more urgent and address the less urgent ones later. The major significant objectives in your daily tasks include building awareness, handling leads, providing sales support, and developing the product.
Along with caring for current customers and bringing new potential customers, try to improve your product. Make sure your product is tailored to meet the customers' needs.
3. Guarantee Security Updates
Your SaaS application's security can decide your business's survival. All customer data should be kept safe. For instance, to take credit card payments, a PCI-compliant payment gateway is needed to process orders. Also, you should safely store and back up your customer usage and project data. Your data centers and infrastructures should have the latest security upgrades.
4. Metrics Do Matter
Every business owner wants to monitor their business's performance. To do that, measuring different metrics is required. Yet, for SaaS businesses, there are only several significant metrics which are about revenue generation and customer retention. If the revenue growth rate is depressing, and the churn rate is rising, the company will eventually collapse regardless of how good the other metrics are. Track your recurring revenue, reduce churn, and decrease acquisition cost.
In addition to the churn, investigate customer engagement with your product. If your customers do not fully harness your app, the chances are that your product does not align with their needs. Attempt to educate customers on your product and identify ways to improve it for better usage.
5. Creating Lead Is Important
Good early adoption and control of fixed costs are important to kick-start the SaaS business model. Innovative ways to produce leads and close sales need to be found quicker without investing huge amounts on conventional advertisements and marketing.
Take into consideration email marketing, offering "test drives", segmented marketing, evangelizing customer references, and guerilla marketing efforts. Such strategies should be accompanied by monitoring lead metrics closes.
Conclusion
Maybe, with all advantages disclosed, you will realize that a SaaS model is something that you are looking for and contemplate establishing your business in this field. Seize the future of software products right now. You can start looking for a reliable software development partner that is familiar with cloud computing technologies now.
Take a chance at any business opportunity and research the market demand and competition. Watch out for the dynamics of the SaaS industry while also improving your products and customer relationship.
If you have any questions, do not hesitate to leave a comment in the box below. We are glad to help you out. If you find this post useful, you can share this with your friends.
New Posts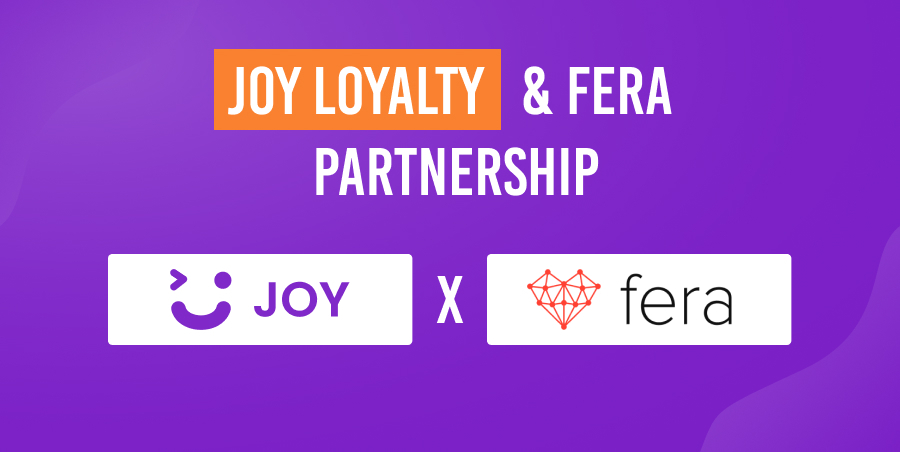 Subscribe
Stay in the know
Get special offers on the latest news from AVADA.
40k
subscribers has been joined!
Earn $10 in reward now!